A bathroom has many demands put upon it, not only to be a practical, user-friendly room but also as a tranquil place to relax. Good bathroom storage ideas are essential to making both these aspects of the bathroom work, but limited or awkward-shaped space can create a challenge when it comes to making the best of any bathroom. However, the items that need storage, like bulky towels and numerous toiletries, can also add to the decorative look of the bathroom, so its worth thinking about how you can show them off to their best advantage.
See our decorating section for more inspirational ideas and advice
Have a good look at your bathroom and see if there are any unused corners or, more likely, wall space that could be incorporated into a storage idea. It might be that you can clear out an old cupboard or replace it with one larger console or one-off vintage piece. The trick is to add to what is already there without cluttering the main room. With these fab ideas, you can keep your bathroom looking stylish and store the essential items too.
If you have space, incorporate a linen press for essential storage and an individual look. Be sure to keep everything neat and tidy if on display. Use the drawers for less attractive storage.
If space allows, take inspiration from the kitchen by including an island-style unit in your bathrooms. Albeit unusual, this bathroom provides ample space for toiletries, towels and other paraphernalia, negating the need for bulky wall cabinets.
A trolley or table on wheels with a shelf underneath is a simple but effective way to gain extra storage. Find a basket or box to fit underneath to keep hand towels or body brushes in order and use the top of the table to keep more immediate toiletries to hand. The best thing is that it can be moved to wherever it is needed or pushed against a wall out of the way.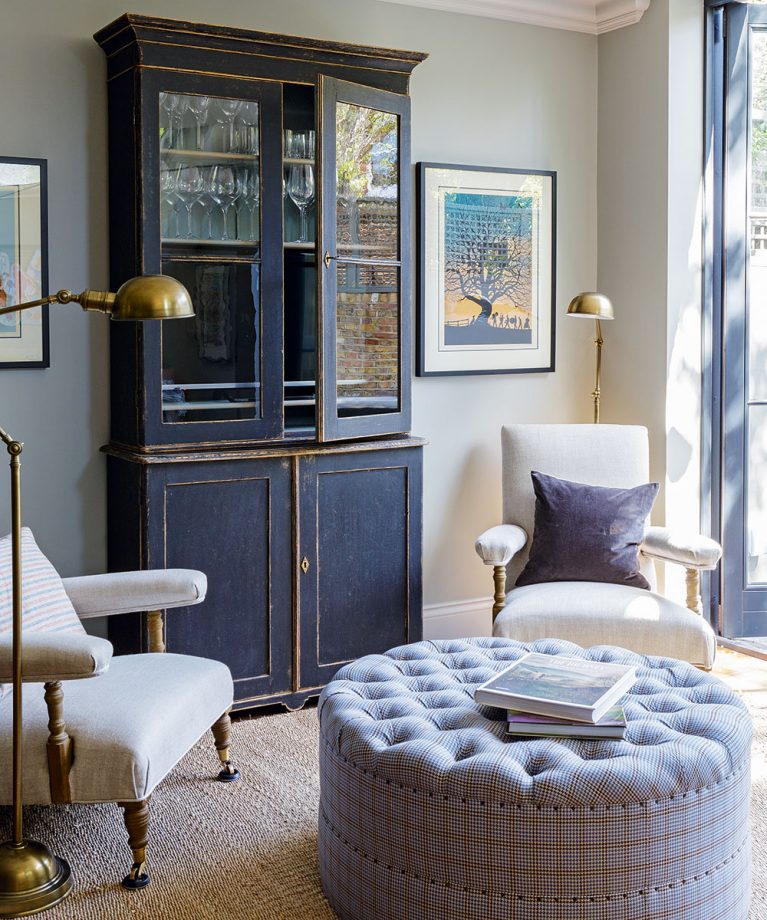 Customise your own furniture to suit the colouring of your bathroom with a decorative cupboard, excellent for storing toiletries. Its timeless look will fit in with most bathroom schemes and is equally good for storing smaller towels and products.
Making use of otherwise wasted space is all about being inventive. While freestanding furniture has its uses for both storage and display, there is nothing more efficient than well-designed, fitted furniture that allows you to squeeze every inch of use out of even the most unpromising corner, and in a most streamlined way.
'Furniture designed specifically for a room will look as if it has always been there,' says furniture designer and maker Claire Darwent.