Bathroom storage ideas –clever ideas to make the most of your space
Think outside the box when it comes to clever ideas to stash your bathroom basics.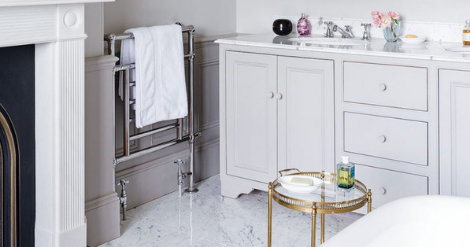 A bathroom has many demands put upon it, not only to be a practical, user-friendly room but also as a tranquil place to relax. 
Good bathroom storage ideas are essential to making both these aspects of the bathroom work, but limited or awkward-shaped space can create a challenge when it comes to making the best of any bathroom. However, the items that need storage, like bulky towels and numerous toiletries, can also add to the decorative look of the bathroom, so its worth thinking about how you can show them off to their best advantage.
Have a good look at your bathroom and see if there are any unused corners or, more likely, wall space that could be incorporated into a storage idea. It might be that you can clear out an old cupboard or replace it with one larger console or one-off vintage piece. The trick is to add to what is already there without cluttering the main room. With these fab bathroom ideas, you can keep your space looking stylish and store the essential items too.