Bathroom tile costs – how much should I pay?
Find out about bathroom tile costs – from budget to luxe and plenty in between – in our expert guide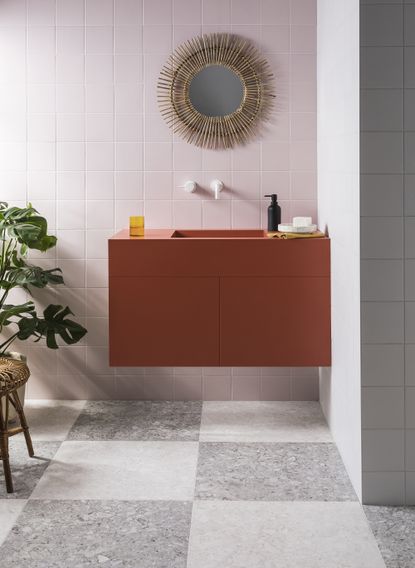 (Image credit: Mandarin Stone)
Sign up to the Homes & Gardens newsletter
Decor Ideas. Project Inspiration. Expert Advice. Delivered to your inbox.
Thank you for signing up to Homes & Gardens. You will receive a verification email shortly.
There was a problem. Please refresh the page and try again.
If you're considering a remodel, you might want to investigate bathroom tile costs before you start the planning process.
Durable and practical, tile is also one of the best ways to add stylish individuality to your bathroom design. Material, color, pattern, texture, shape and size can all be used to introduce interest, whether you are looking for subtle sophistication or something bolder with maximum impact.
Bathroom tile costs vary, but the amount of choice on offer means there really is something for every budget. To keep costs down, you might choose to simply tile the backsplash behind the sink and inside the shower enclosure, rather than the whole room. Or you might opt for a small area of luxury tile, such as a splash of sparkling mosaic in the shower niche, and something more affordable for the wall – the choice is yours.
Bathroom tile costs
Before you begin to gather bathroom ideas, take a look at our expert guide to bathroom tile costs, below.
Porcelain tile cost
Amongst the most affordable and durable of bathroom tile ideas, typically made from kaolin clays and fired at very high temperatures, porcelain tile are very hard wearing with an almost zero absorbency, making them a great choice for bathrooms. On the whole, the same porcelain tile can be used on both walls and floors.
'Prices can vary from around $2 per square foot (or £15 per square meter) to well over $13 per square foot (£100 per square meter) depending on factors such as production techniques, country of origin, shipping, formats, graphic repetition and finishes,' explains Louisa Morgan, creative director of Mandarin Stone.
'Stone-effect and wood-effect porcelain tile usually work out to be less expensive than real stone or wood, with a price that is usually less per square foot (square meter) and there is no need for additional costs, such as extra sealing.'
Ceramic tile cost
Ceramic tile can be produced by hand or machine and are made from clay fired at lower temperatures than porcelain, so they tend to be less expensive as they are less dense and more porous. Perfect as shower tile ideas, they are a great choice for bathroom backsplash ideas, too.
'Ceramic tile are better for walls or areas with less moisture or tread,' explains Rob Whitaker, creative and product director of Claybrook. If you wish to use ceramic tile in a shower, check with your supplier that they are suitable before purchase.
'Costs for ceramic tile can start from as little as $1 per square foot (£10m per square meter),' continues Rob. 'Often produced in Spain and China in high numbers, they offer an accessible entry point.'
Subway tile cost
Keep it simple with subway tile bathroom ideas. The reason brick-shaped tile were chosen for subway systems in New York, Paris and London was due to their clean and unfussy look, easy clean glazed surface and affordable price point.
The same applies today: they typically represent excellent value for money and what's more – they add a dose of classic utilitarian style that is as popular today as ever.
Natural stone tile cost
Many of the real stones make for wonderful bathroom floor tile ideas, although can be used on walls, too.
'Real stone has a range of prices governed by quality, complexity and rarity,' advises Jason Cherrington, director of Lapicida, which offers a warm-colored Corus limestone from $7.36 per square foot (£58.80 per square meter) and a Venetian White marble from $14.88 per square foot (£118.80 per square meter), both suitable for bathroom use. All natural stones must be correctly sealed and installed, so that they stay looking their best.
Available in tile and slab form, some marbles can be cut to create bath cladding, shower trays and vanity tops, or 'book-matched' (cut and laid out in mirror form to create the impression of an open book) for a beautiful effect that accentuates the drama of its natural veining.
Cement encaustic tile cost
Made using cement sand and natural dyes which are hand-pressed in a mould using age-old techniques, artisan-made encaustic tile come in a huge array of colors, shapes and patterns, from traditional Victorian styles to contemporary geometric designs.
Good quality tile, sealed correctly, are durable and suitable for wall and floor bathroom use, although, as always, do check with your supplier before purchase.
'Our cement encaustic tile are handmade in Turkey, are rich in color and depth, and have their own unique characteristics, unlike mass produced machine-made versions,' says Damla Turgut, founder of Otto Tiles, which offers encaustic tile from $18.48 per square foot (£147.50 per square meter).
Antique and reclaimed tile cost
As is the case with most antiques, reclaimed tile are only available in limited numbers.
'Many antique tiles display designs which are rare and unique, never to be found again,' explains Chris Gulson-Brooke, founder owner of Maitland & Poate, a company which unearths its finds from old cortijos and paradors across Spain, as well as ancient farmhouses in France and Belgium.
'They were originally crafted in specific designs and not mass produced to the scale of tile nowadays, so some are truly the only known surviving design from a particular artisan,' he adds.
Prices reflect the age, rarity, colored pigment combination, number and condition of the reclaimed tile, and the amount of time invested in the restoration process. The antique Pablo tiles from Andalucia shown here cost from $26.30 per square foot (£210 per square meter).
Many reclaimed tile are hardwearing and suitable for bathroom use, but may require a protective treatment. Consult your supplier for advice.
Zellige tile cost
Originating from Morocco, zellige tile are traditionally made from clay and known for their 'perfectly imperfect' irregular surface texture and variations in depth of glaze and tone. Each zellige is unique.
'Zellige are handcrafted and manufactured one by one,' explains Ulrika Garcia, manager at Mosaic Factory. 'The price varies in direct relation to the manual work involved, increasing with the complexity of the designs and the number of tile needed per square foot (square meter) – the more intricate a shape is, the more time is invested in each piece.'
Mosaic Factory zellige start from $16.24 per square foot (£129.60 per square meter), but can go up to around $60 per square foot (£500 per square meter).
'It is difficult, if not impossible to compare zellige tiles to industrial ceramic tile, which are generally cheaper than zellige,' she adds. 'As a handcrafted product, zellige cannot enjoy the economy of scale that industrial machine-made ceramics do.'
Zellige are typically used on walls in bathrooms, but can be used on floors if you like their irregular, non-flush finish. As they are glazed, they do not require sealing.
Mosaic tile cost
'As well as being a glamorous addition to a scheme, glass and metallic mosaics help to reflect light so they are ideal for making compact bathrooms appear larger, advises Colin Roby-Welford, creative director of Fired Earth.
'They are also a fantastic way of introducing pattern and a sense of texture, even if you are planning a pared-back or predominantly-white, spa-style scheme. Mosaics can work really well on bathroom and wet room floors (always check suitability), since the additional group lines can aid slip-resistance.'
Usually supplied in sheet form, mosaics can be made from glass and metallics to stone and porcelain. 'As with all tile, prices reflect the complexity of the production process and the quality of materials used,' notes Colin. Given that mosaic production is typically intricate, expect to pay from about $14 per square foot (£100 per square meter).
Large format tile cost
Useful for creating more seamless looks, larger format porcelain tile mean fewer grout lines which can help boost the sense of space and make for less maintenance.
Typically, larger format, such as 23.5 inches x 47 inches (60 x 120cm), tend to cost more thanks to the complexities of manufacturing, such as the need for larger kilns, but the increase in popularity for bigger sizes has made the difference less substantial. Be aware, however, that very large formats may require more expert installation and result in more wastage, especially in smaller rooms where more tile may need to be cut to fit.
These California Jade porcelain tile are designed to emulate real onyx, and cost around $8 per square foot (£65m per square meter) for 23.5 inches x 47 inches (60 x 120cm) format, from Ca'Pietra.
Textured tile cost
Tactile surfaces add an extra dimension to bathroom design and can be used to introduce subtle depth and interest in a cost-effective way.
World renowned designer Tom Dixon has just launched his first ever bathroom collection, Liquid, which includes a range of embossed wall tiles.
'There are five colors and five patterns of tile so you can make a great interior design out of them,' he says. Each one is made from ceramic, and shown here in embossed Line Décor, from $6.89 per square foot (£55 per square meter), from VitrA.
How much does it cost to tile a bathroom?
Measure the area you wish to tile, multiplying the length of the area by the width to calculate how many square feet (square meters) of tile are required. Allow about 10% to 15% extra for cutting and breakages. Add to this the cost of sealant (if necessary), adhesive and grout, plus labour.
The services of an experienced tiler may be a significant part of your spend, but are likely to be key to achieving a professional finish, especially if you have an awkwardly shaped room or are planning an intricate layout or using an unusual shaped tile.
What extra costs may be involved in tiling a bathroom?
If you have old tiles that need to be removed, this needs to be factored into the costings. Walls will need to be plastered, prepared and ready for tiling. The floor also needs to be level and made ready with underfloor heating (if used).
Sign up to the Homes & Gardens newsletter
Decor Ideas. Project Inspiration. Expert Advice. Delivered to your inbox.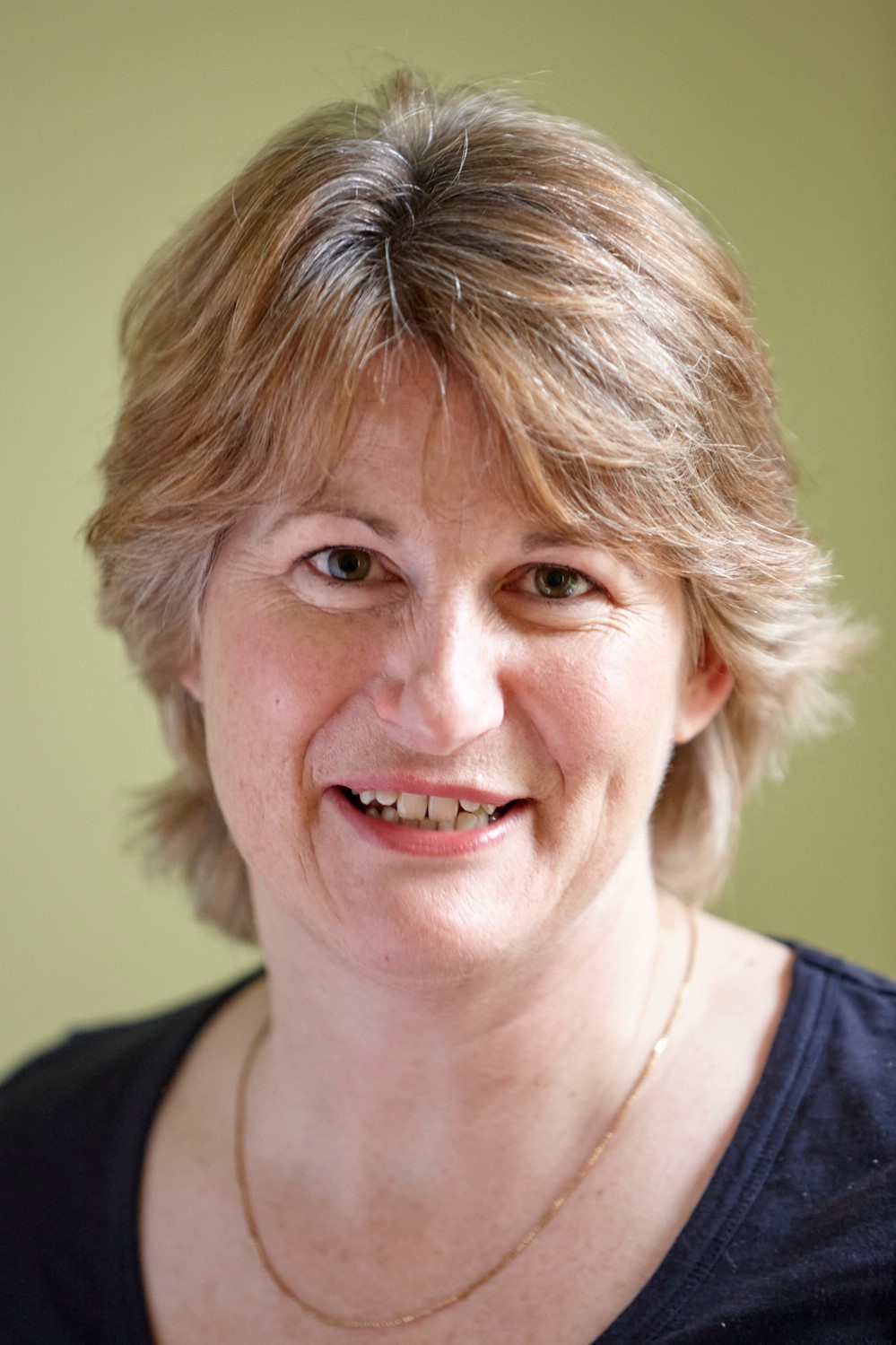 Amelia Thorpe is a specialist interiors and design journalist, covering every topic to do with homes from fabrics, furniture and lighting to surfaces, kitchens and bathrooms.
As the daughter of an antique dealer and a lifelong collector of old cookery books and vintage graphics herself, she also has a particular expertise in antiques, mid-century and decorative arts of all kinds.
Drawn to homes because of their importance in the happiness of our lives and the enjoyment they can bring, Amelia has been writing about the topic for more than fifteen years. She has interviewed some of the most influential designers of our time, from Piero Lissoni, Antonio Citterio, Jaime Hayon and Arik Levy to Nina Campbell and Robert Kime.