Vitamix vs Blendtec blenders – which should you buy?
Vitamix vs Blendtec blenders - which is best? We delve into the must-know features to help you choose between these two premium blenders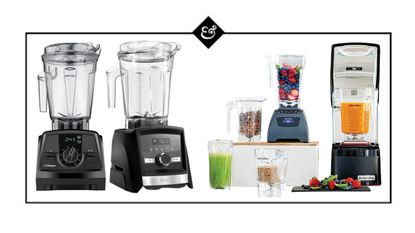 (Image credit: Future)
It often comes down to Vitamix vs Blendtec if you're in the market for a good blender. Both are great choices if you're serious about making tasty smoothies, crushing ice and making homemade dips. If you look out for the blender used in your favorite smoothie shop, you'll see that the professionals usually opt for a Vitamix or a Blendtec.
Many of the best blenders are cheaper than Vitamix or Blendtec blenders, and it's also worth considering Nutribullet vs Ninja. However, plenty of home cooks should still consider Vitamix or Blendtec because of their high-quality, durable designs. It's worth investing in either brand if you use a blender every day, as both offer reliable appliances for cooking, puréeing, and crushing ice.
Despite their similarities in looks and power, there are some key differences to consider when it comes to Vitamix vs Blendtec blenders. We get into the detail to help you find the best blender.
Our best blender
Specifications
Colors: black and silver
Type: multi-serve blender
Weight : 18.74 lbs
Modes: 5
Material: Plastic pitcher, stainless steel blades
Dimensions: 11 x 8 x 17 inches
Motor: 1500W
Reasons to buy
+
Unrivalled power
+
Works on all sorts of recipes
+
Recipe book included
+
Makes great soups
+
Tamper included
+
Large capacity
+
Smart display
Reasons to avoid
-
Expensive
-
Blades heat up after prolonged use
-
Better on large quantities
-
Very noisy
-
Not dishwasher-safe
Why we love it
Our pick of the two brands goes to the Vitamix A3500 Ascent Series Smart Blender. The best blender we've ever tested, this powerful appliance has four different cooking modes (smoothies, hot soups, dips and frozen desserts) as well as a self-cleaning mode, which more than makes up for the fact that this blender isn't dishwasher safe.
There's also 10 different manual speeds if you want to get creative and select the speed yourself. Our resident testing wizard Millie Fender found that it made a velvety smoothie and a "restaurant-quality" hot soup with the best consistency of any she's ever made - high praise from someone who tests kitchen appliances for a living.
Thick smoothie bowls and dips also came out perfect thanks to a handy tamper which helps to move around heavy ingredients so everything is evenly processed, and the large capacity is great for catering to a crowd.
Good to know
There's no heating element in this blender, so the hot soup function works by simply spinning the blades incredibly quickly. While this remarkable feature is superb for soup, it means that this blender can slightly melt frozen treats like açaí bowls, leaving the mix a little runny. These high speeds also mean that this blender gets very noisy. Millie clocked it reaching 87dB, which is raucous even by blender standards. Finally, there's no getting past the price. We only recommend appliances that are worth every penny, but that said, $500 and up is expensive for a blender.
---
Vitamix Cyber Monday deals 2022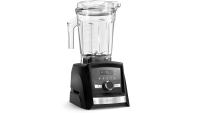 Vitamix Ascent A3500 Series Smart Blender: was $699.95, now $574.95 at Best Buy
Save $125 on the incomparable Ascent A3500, the gold standard of blenders with 100% on our expert review. Our in-house testing genius Millie Fender found that it made perfect smoothies, dips, and soups, powering through ingredients with ease for a smooth, delicious finish.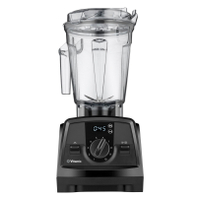 Vitamix V1200 Venturist Blender | was $399.99, now $374.99 at Best Buy
There's a fantastic $125 off the Vitamix V1200 Venturist, a 64oz. blender with mix, purée, smoothie, chop and liquify modes, perfect for making a variety of juices, dips, and smoothies.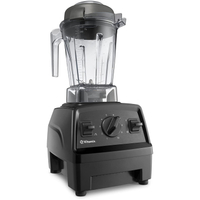 Vitamix E310 Explorian Blender: was $349, now $289 at Amazon (save $60)
The Vitamix E310 Explorian Blender is a good choice if you love the idea of a Vitamix but want a more budget-friendly option. Thanks to this discount, it's even better value.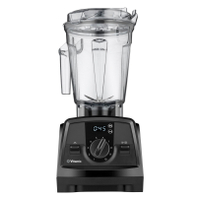 Vitamix V1200 Venturist Blender | was $399.99, now $374.99 at Best Buy
There's a fantastic $125 off the Vitamix V1200 Venturist, a 64oz. blender with mix, purée, smoothie, chop and liquify modes, perfect for making a variety of juices, smoothies and dips.
---
Blendtec Cyber Monday deals 2022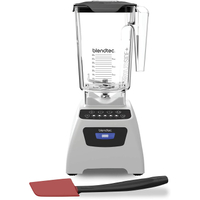 Blendtec Classic 575 Blender | was $510, now $343.99 at Amazon
There's an enormous 33% off the Blendtec Classic 575. It has a powerful 1570-watt motor coupled with a proprietary blunt wingtip blade. These couple's devilishly sharp blades with a gentle wingtip to reduce the risk of cutting yourself.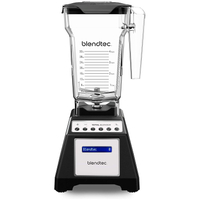 Blendtec Total Classic Original Blender | was $376.99, now $342.99 at Amazon (save 9%)
The Blendtec Total Classic Original Blender is Blendtec's most affordable blender, but it's still immensely powerful and designed for family-sized drinks. The digital display will make it easy to choose from ten power levels.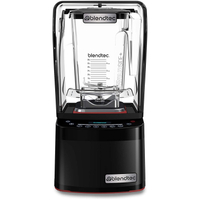 Blendtec Professional 800 Blender | was $895, now $763 at Amazon
While Blendtec is typically cheaper than Vitamix, the Blendtec Professional 800 Blender is just that: professional. If you want that at-home smoothie shop experience this makes is a brilliant but not so budget choice, though you can nab $96 dollars off this Cyber Monday.
Vitamix vs Blendtec: Design
Considering the status of these brands, it's no surprise that both excel in the quality of their design and components. The difference is the tampers included with Vitamix products. A tamper is a tool crucial for pushing down ingredients in order to accelerate the blending process. Blendtec, however, claim that their blending cycles are so efficient that they don't need a tamper in order to set off the crucial mixing motion, and prioritize total power instead.
These design differences play out in popular models; the Vitamix Ascent A3500's tamper makes it the perfect tool for smoothies and hot soups, effortlessly crunching through ice and hard vegetables. While the Blendtec Professional 750 tries to get by without a tamper, there's a marked difference between the two when working with heavy ingredients. Despite 1560W of power, you still sometimes have to pause a blend cycle to push ingredients down. When it comes to design, the tamper is a crucial factor that sees Vitamix take the crown.
Vitamix vs Blendtec: Power
Blendtec not only prioritize high power, but almost every one of their blenders have both preprogramed settings and variable speeds in order to make the process nice and simple. For example, Blendtec's Professional 750 model has six preprogramed options at the touch of a button, so you can leave your blender to its own devices and come back to a perfectly blended batter, smoothie or soup.
Vitamix certainly don't struggle with power, but there are fewer preprogramed settings and speeds. While our beloved Ascent A3500 blender has a similar number of blending programs as the Blendtec Professional 750, as well as a programmable timer function, this handsfree blending option is harder to come by and appears a lot more frequently in the more affordable Blendtec range.
Vitamix vs Blendtec: Versatility
As you might expect, both Blendtec and Vitamix can make a smoothie with ease, churning through ice and fruit in a way that low-end blenders could only dream of. The more complex foodstuffs are where the differences between the brands start to show. Vitamix's tampers are the key for those who want to create more intricately textured foods, like nut butter and salad dressings, making it a winner for those who like to get inventive with their cooking.
If you like to level up your appliances with accessories, you'll find that Vitamix wins out again. With a series of containers and attachments on offer, you can turn your Vitamix blender into a food processor in a flash, saving you hours of time when it comes to meal preparation. Blendtec doesn't have anything quite as versatile, so if making your blender more of a multi-appliance is crucial to you, then bear that in mind.
Vitamix vs Blendtec: Price
Outdoing Blendtec when it comes to design and extras, it likely comes as no surprise that Vitamix are the most expensive of the two. Those blenders that range up to $600 in the Vitamix range are a blend of convenient automation with their many presets, alongside seriously impressive mixing due to their design; a worthwhile investment with a ten year warranty on many products.
Blendtec prices aren't quite as high as their rivals, with prices in the Classic Collection beginning at $229.95. For this price, though the blending power may not be as exact, you will have an appliance that's perhaps more intuitive to use, with more preset options than similarly priced alternatives from Vitamix.
The bottom line when it comes to price is that if you can afford to spend more on a Vitamix that also has a good level of automated programs, you'll be securing the best of both worlds from these two brands.
Molly is the Ecommerce Writer for Homes & Gardens and spends her time searching the internet for the next best thing for your home, with a focus on shopping edits and buying guides. Before joining Homes & Gardens, Molly graduated from the University of Exeter with a degree in English Literature, with previous internships undertaken at The Economist in her summer breaks.