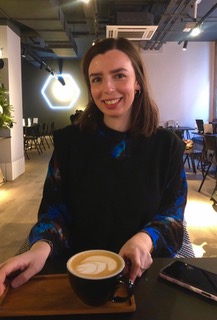 Zara Stacey
Content Editor
Zara joined Homes & Gardens in February 2022 as a Content Editor.

After graduating with a BA in English Literature from the University of Sheffield in 2017, she has worked at multiple independent businesses within the luxury retail and lifestyle sectors. Her first job after university was working for Lisa Angel, initially in a customer service role and then progressing to assist in the buying department. She then moved to nest.co.uk as an Ecommerce Website Editor, progressing later into a Senior role and then as a Manager of a team of Editors responsible for creating content for the website. She has also written for Flaura Wellness, with articles specializing in interior, music and lifestyle sectors.
Her role at Homes & Gardens unites her love, experience and passion for the world of design and desire to create inspiring written content. She enjoys writing about interior design, specializing in color trends, decorating ideas and design inspiration.
In terms of her own personal style, she is a huge lover of color and pattern; she especially loves a pastel color scheme. She also enjoys nothing more than discovering new trends, brands and products, whether that be in fashion, interior design or lifestyle – her wish list of new things to buy is never-ending.

She is originally from Norfolk but now lives in London. She loves exploring new places in London and going for long walks, and enjoys going out for food, drinks, coffee, brunch...another never-ending list!