What colors go with blue? 8 elegant color pairings recommended by the experts
From pretty pinks to grounding greens, learn which accent colors can work wonderfully with a beautiful blue scheme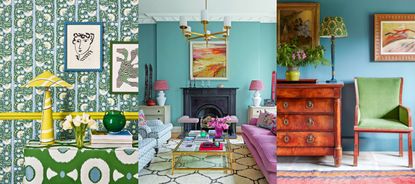 (Image credit: Future | Paul Massey | Talbot Photography)
Blue is one of the most popular and enduring colors to decorate within interior design, so it pays to know which colors will sit in stylish harmony with this universally-loved shade.
A hugely versatile, primary color, blue can be perfectly paired with a whole host of other shades on the color wheel, from cooling grays to warming, vibrant yellows.
To help you with the blue room ideas in your home, we have asked a collection of interior design experts for their favorite accent colors for blue – so you can create a stand-out color scheme in your space.
The 8 best accent colors for blue
From a deep navy to an uplifting sky blue, decorating with blue can bring the beauty of the outdoors indoors, and establish a wonderfully calming and restful environment, as well as uplift a space with energizing character and sophistication.
Interior designer, Devin Shaffer, explains why so many of us are drawn to blue color schemes in the home, 'when we see blues and earth tones, our brain is subconsciously triggered to think of natural environments and outdoor spaces. These colors have a physiological effect on our bodies, as they can help to lower blood pressure, reduce stress, and promote a feeling of wellbeing.

The use of natural colors, textures, and materials can help to create a calming and nurturing environment that promotes wellness and relaxation. Blue is often associated with calmness and serenity. Lighter shades of blue, such as powder blue or baby blue, can be particularly soothing, other relaxing shades of blue include aqua, sky blue, and periwinkle.'
Learn how to elevate your blue scheme with complementary color and character and explore the 8 best colors that go with blue.
San-Francisco based interior designer Devin Shaffer has a Bachelor of Arts in Interior Design and is a lead designer at Decorilla Interior Design.
1. Unite with a vibrant orange
When working out what colors go together, your first point of call should always be the color wheel and understanding color theory.
Colors that sit opposite each other on the color wheel often make for the most successful and dynamic color pairings, with blue sitting across from orange – just remember, opposites always attract.
The cooling, relaxed tones of blue make for a beautiful contrast with impactful, lively orange tones, as shown in this cozy blue bedroom with the bright orange side table and blue bed.
Dan Mancinetti, interior designer and founder of Konig Design Studio London supports this and says, 'for a spectacular contrast, blue and rust will always be pleasing to the eye, with rust elegantly standing out against a blue.'
2. Pair with a sunshine yellow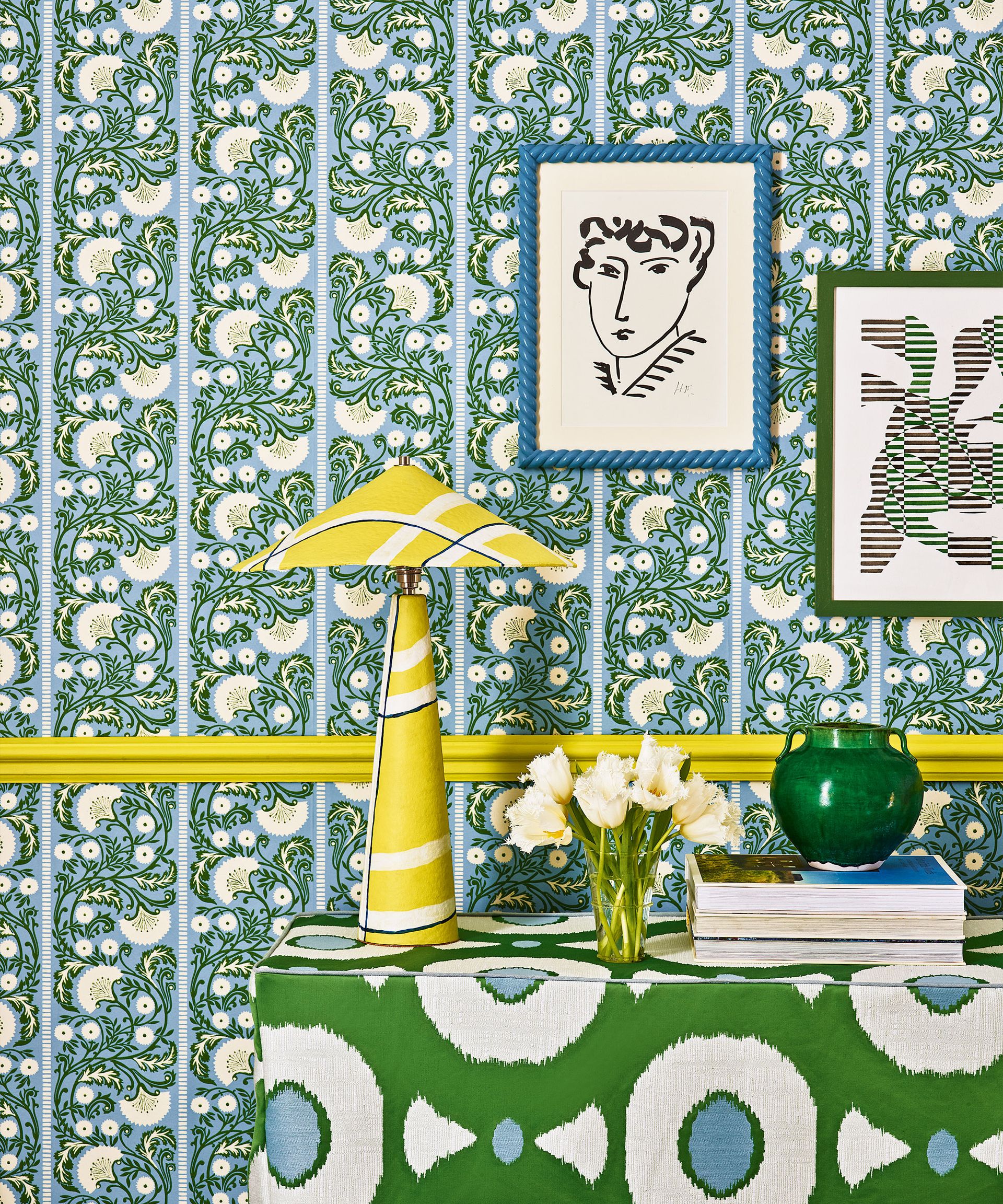 Similar to orange, yellows can uplift a blue scheme with a sense of warmth and striking vibrancy – a warming accent such as yellow or orange is perfect for making a cooler blue room feel more inviting and cozy.
Emma Bestley, creative director and co-founder of YesColours says, 'if you want your room to feel like a breath of fresh air, then we recommend going for bright and natural colors such as shades of yellow, green, and blue. All of these in their lighter tones embrace the hues of nature.'
We adore the playful medley of colors and patterns used in this blue hallway, with the yellow-painted rail and curvaceous table lamp creating a stand-out color contrast. A pretty palette that embodies the colors of nature, the bright use of color makes for a truly refreshing and joyful design.
Homegrown paint brand, YesColors, was founded by friends, John Stubbs and Emma Bestley. Alongside being a paint and color expert, Emma has worked in fashion buying and events within the media industry.
3. Add warmth with red
'Darker, dramatic blue hues look stunning against crisp whites and bolder shades such as hot pink and cherry red,' says Victoria Yardley, founder and managing director of the eco-paint brand, Victory Colours.
As shown in this contemporary blue living room, the bright red sideboard establishes an eye-catching juxtaposition with the blue-painted walls, beautifully drawing your focus to the furniture piece; with the pinks and reds used across the lighting and artwork making the whole look feel more cohesive and united.
Colorful furniture, artwork, and lighting ideas are a great way to bring a beautiful accent color into a room.
Victoria Yardley is the founder and managing director of UK-based paint brand, Victory Colours. Along with her brother, James, the two have created a range of eco-friendly and vegan paint.
4. Choose a pretty pink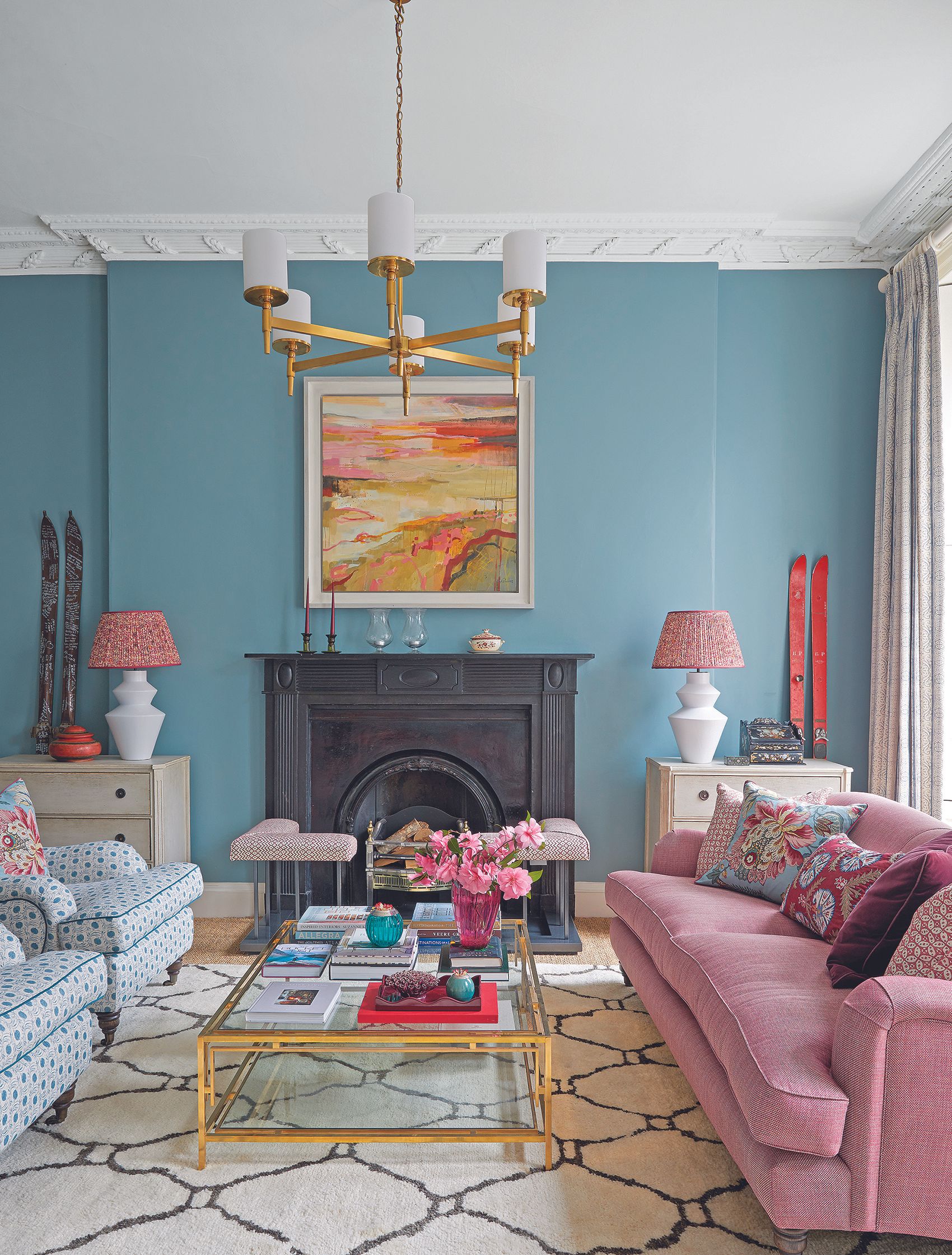 'For a more subtle look, consider a light shade of blue and team it with more pastel shades, including dusty rose, lilacs and cream,' says Victoria Yardley.
Blush pinks and pastel blues can create a more calming contrast, yet a deep sapphire and a hot pink will make for a truly impactful space. This colorful living room sits perfectly between the two, with the eye-catching, pink sofa working with the table lamps and floral accents to establish an elegant contrast with the blue-painted walls.
Color expert and Farrow & Ball brand ambassador, Patrick O'Donnell, discusses using magenta pink as an accent color, 'this formidable shade is not often selected for walls due to its intensity – but used judiciously is a great accent color, say on a lamp base or in a woven cushion fabric – team with clean whites or the blackest of blues.'
Patrick O'Donnell is Farrow & Ball's color consultant & brand ambassador and has been with the brand since 2012. Patrick works with designers in the UK and North America, helping to bring their projects alive with the iconic, F&B color palette.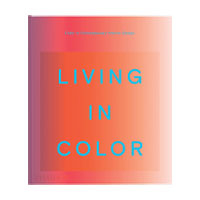 Living In Color – published by Phaidon | $39.95 at Design Within Reach
From the purest white to the deepest black, explore 200 interiors from 130 designers organized by color.
5. Create a timeless look with blue and white
Of course, you cannot go wrong with the classic combination that is blue and white.
A color-pairing synonymous with coastal decor ideas, there is something beautifully refreshing and calming about a blue and white scheme – and this color combination can work in pretty much any room in the home; making for a truly timeless and sophisticated space.
Working with blue and white can create quite a cool atmosphere, so to add an element of warmth, add a dose of contrast through accent colors such as yellow or red – or, look to incorporate warming wooden tones into the design; as shown in the sophisticated living room above, designed by Creative Tonic.
6. Embrace the beauty of nature with blue and green
Blue and green must never be seen? Not anymore! These colors of nature can work as one to establish a beautifully soothing and stylish color scheme.
'Although an unexpected pairing, blue's neighbor on the color wheel, green, makes for a striking choice for an accent color.
Rich and dramatic, or pale and interesting, you can look at all variants of these shades. A personal favorite is a pale blue reminiscent of the sky paired with a brighter green accent. The vividness of the green can help to break up the soft blue creating a refreshing, airy feel similar to that seen in the outdoor environment,' says Helen Shaw, color expert at Benjamin Moore.
Helen Shaw is part of Benjamin Moore's UK division. Color expert and international marketing director, Helen and her husband Craig are founders of Shaw Paints, acquired by Benjamin Moore in 2020.
7. Keep it simple and sophisticated with blue and gray
Similar to white, a blue and gray color pairing can make for a wonderfully sophisticated space.
With many of us moving away from the color trend of decorating a room head to toe in gray, uniting this subtle neutral with the vibrancy of blue can establish a more modern take on neutral room ideas.
A truly versatile color combination, we love the clean and fresh look of this blue and gray living room, designed by Elizabeth Krueger Design, with the white painted walls and cream carpet adding a sense of brightness to the space.
8. For a grounding feel, go for brown
'For a luxe, moody look, then a blue and brown combo is the way to go! Brown is a variation of orange so when you pair it up with its color wheel opposite, blue, it creates a contrasting but subtle pairing,' says interior designer, Dan Mancinetti.
We love the beautiful contrast that is created through the sky blue painted paneling and botanical Blanche wallpaper by Cathy Nordstrom with the traditional, dark wooden cabinet, establishing a beautiful blend of the old and the new.
FAQs
How do you make a blue room look warm?
As we have explored with our selection of the best accent colors for blue, bringing in contrasting colors with warm undertones, such as red, pink, yellow and orange is a great way to make a blue room look warm. These colors can be added to a blue scheme through furniture, artwork, lighting, paint ideas and more.
Incorporating natural materials, such as wood, can also help a cool blue room feel more cozy and inviting, as well as layering the space with plenty of tactile texture.
---
Along with our selection of the best accent colors for blue, remember, as there are a myriad of blue shades to choose from, layering blue on blue can also establish a beautiful color scheme; a bright, sky blue can make for the perfect accent in a dark blue space.
When decorating with accent colors, focus on creating both bold and subtle moments of contrast in a scheme.
Sign up to the Homes & Gardens newsletter
Decor Ideas. Project Inspiration. Expert Advice. Delivered to your inbox.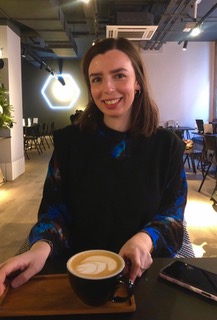 Zara joined Homes & Gardens in February 2022 as a Content Editor. After studying English Literature at University, she worked as an Ecommerce Website Editor, Content Writer and Buying Intern at multiple independent businesses within the luxury retail and lifestyle sectors. Her role at Homes & Gardens unites her love, experience and passion for the world of design and desire to create inspiring written content. She enjoys nothing more than discovering new trends, brands and products, whether that be in fashion, interior design or lifestyle.