The 6 small dining room mistakes design experts urge us to avoid
Steer clear of these common small dining space mistakes and learn how to make the most out of your square footage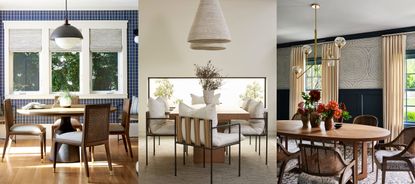 (Image credit: Kathryn MacDonald | Lucie Aires, 22 Interiors | Ryann Swan Design)
We spoke to a select group of interior designers to discover the small dining room mistakes they see most often that you should avoid to establish a dream scheme.
After all, a small dining room has to work just as hard as a spacious one to host friends and family, and to provide an inviting, comfortable and engaging space.
This is what the experts warn against.
The 6 mistakes to avoid in your small dining room
From a lack of good lighting to uncomfortable dining chairs and awkward sized dining tables, there are plenty of mistakes that can be made in a small dining room – so let us take you through what not to do so you can create the perfect dining room design in your small space.
1. Choosing the wrong sized dining table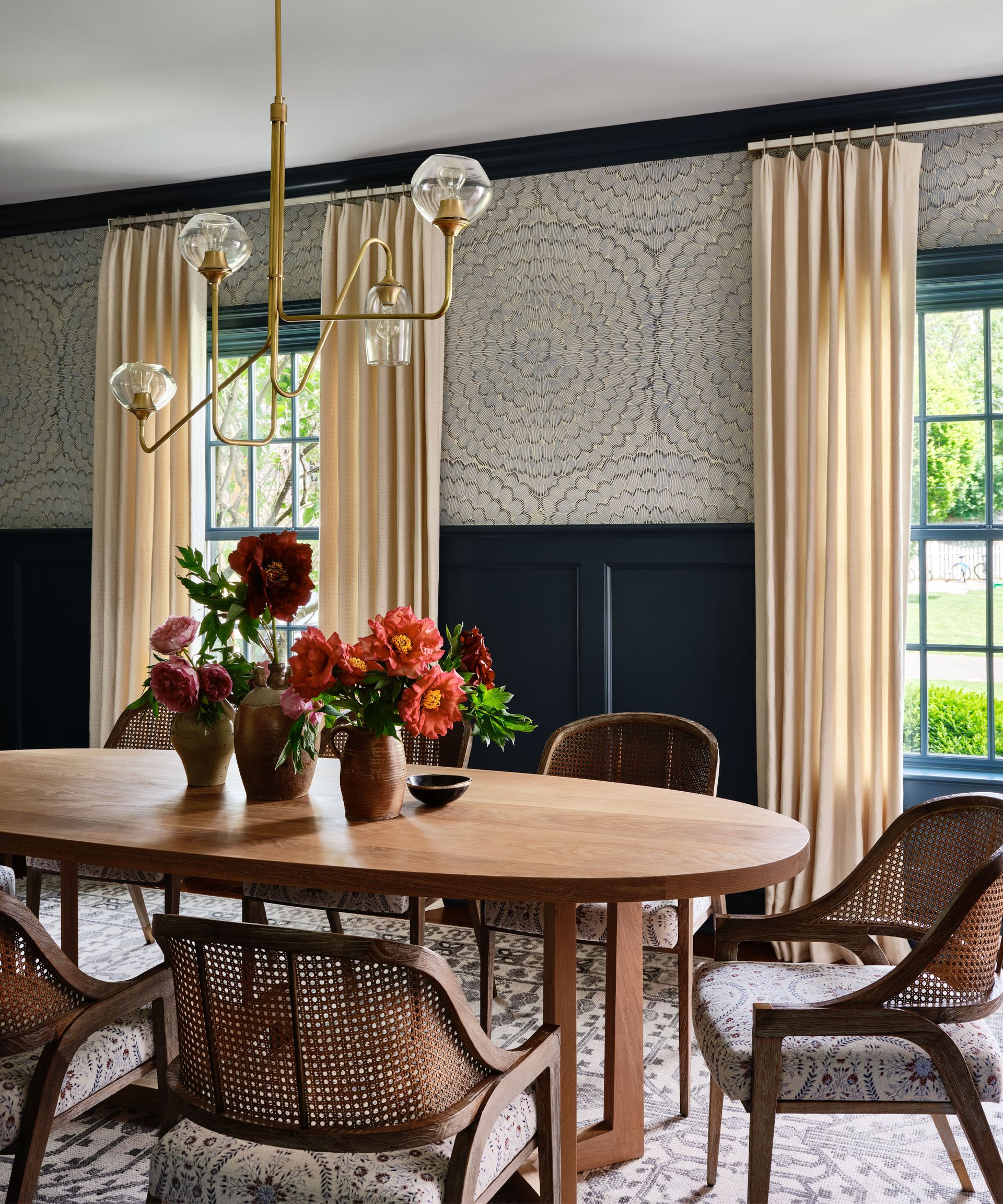 A dining table that doesn't suit the shape and size of your space is one of the biggest mistakes you can make in a small dining room. As the largest and the most important piece of furniture in the room, the wrong sized dining table will only cause the rest of your dining room design to suffer.
If you're wondering how big a dining table should be compared to the room, interior designer Jaimee Longo of The Layered House says, 'choose a dining table shape that mirrors the shape of the room and fits the desired number of chairs that allows equal flow of space on each side of the table with the chairs pulled out.'
This will ensure you have plenty of room when sat at the table and when you're moving around it.
Charu Gandhi, founder of Elicyon also advises, 'if you are designing a dining room that is limited on space, a round table can be a perfect solution. A central column reduces the footprint and chairs can be swapped out for stools that slot easily underneath. A round table is also great for entertaining, if you are partial to the odd dinner party, as the whole table faces each other, enhancing conversation.
'If you are really pushed for space, there are some creative solutions, such as folding tables or ones with a dropleaf that can be placed against a wall to create extra floor space when they aren't being used.'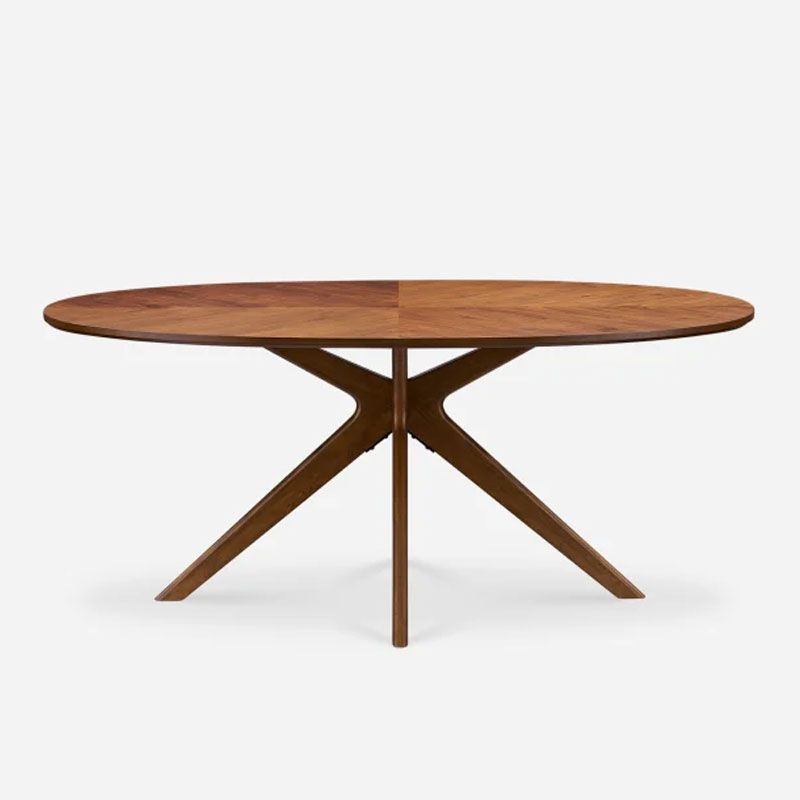 Brighton Oval Dining Table
Perfect for a small dining room, this elegant, oval dining table in a Walnut finish can bring in beautiful color, texture and inviting shape to your small dining room.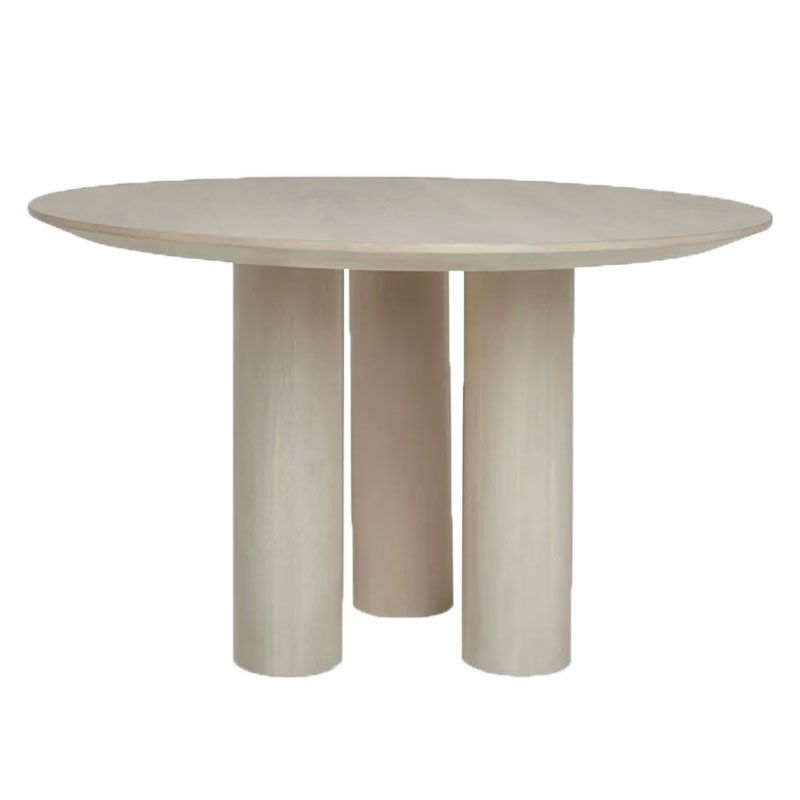 Mojave Round Dining Table
Crafted from white-washed Acacia wood, this round dining table's compact, graphic silhouette establishes an almost ethereal look.
Los Angeles-based, Jaimee Longo, has more than 20 years' experience as an interior designer. She spent eight years as a co-founder and principal designer at Refinerie Home, where she developed a reputation for her collected aesthetic, collaborative process, and penchant for fun.
Charu Gandhi is the founder and director of Elicyon. Charu Gandhi is a qualified Architect, registered with RIBA and ARB, who studied and taught at the Architectural Association.
2. Having insufficient lighting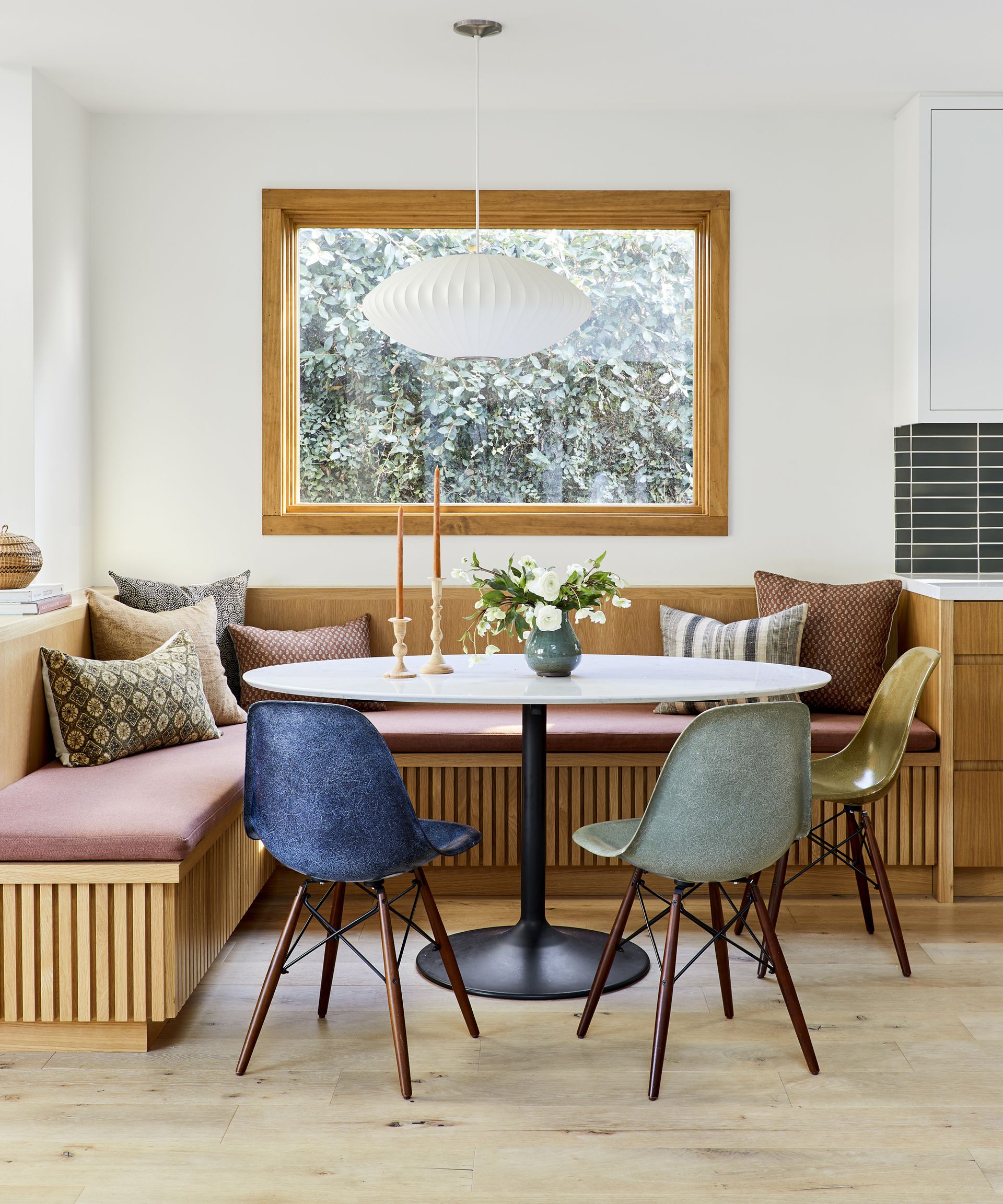 The right dining room lighting ideas will create a cozy and inviting dining atmosphere for you and your guests.
A lack of light (both artificial and natural) will make your dining space feel stark and cold. Having multiple sources of light and dimmable lighting is key – no-one wants to sit down and enjoy a meal under the glare of bright white light.
From low-hanging pendant lights positioned above the dining table, to the glow of flickering candles and warming table lamps, ambient lighting will help to set the mood in your small dining room.
It also pays to think about the natural light. For example, when planning your dining room layout, it makes sense to position your table and central seat space near to the window. As shown above, the banquette seating, round dining table and slim dining chairs sit perfectly in this cozy corner beside the window, making the most of the natural light and the view to outdoors.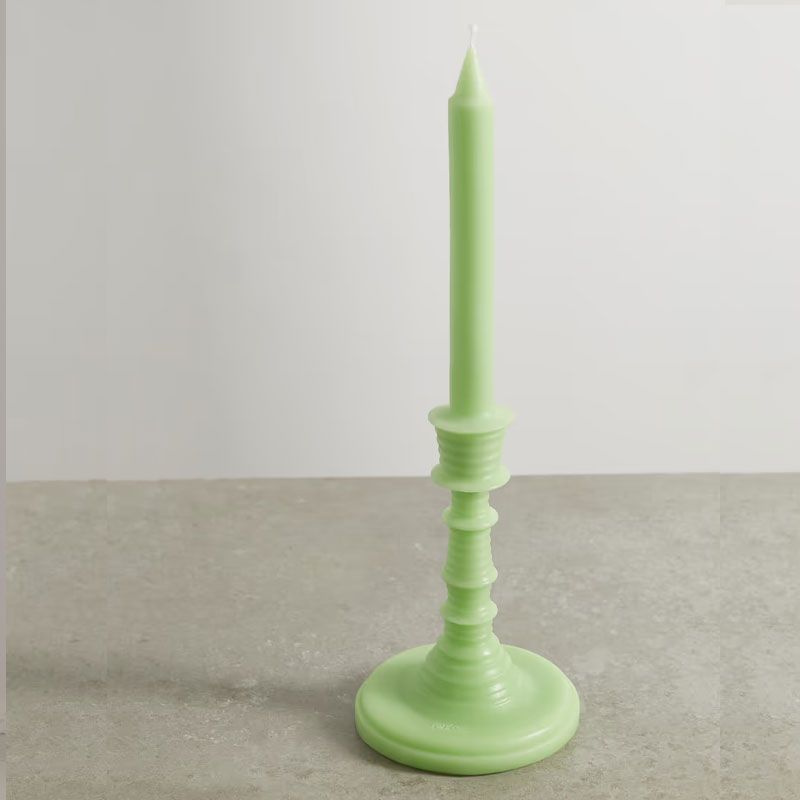 LOEWE HOME SCENTS Cucumber Scented Candle
I love the minty-green color of this candle and holder all in one. The fragrance has fresh notes of cucumber and mint.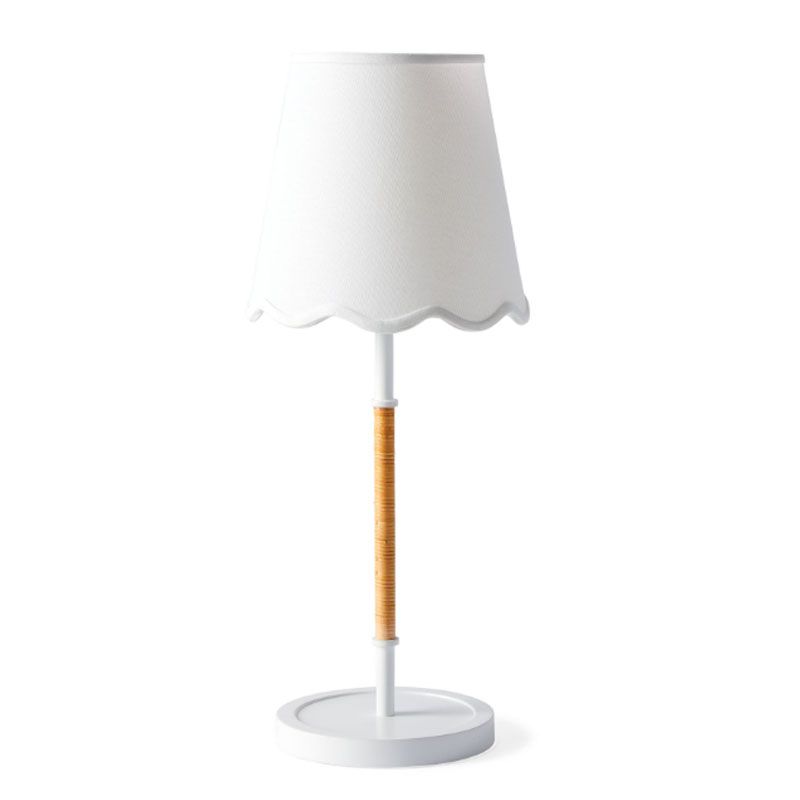 Larkspur Petite Table Lamp
This little lamp brings big style wherever it goes. Available in either classic brass or sleek white, it is perfect for placing atop a table in a small dining room.
3. Planning impractical seating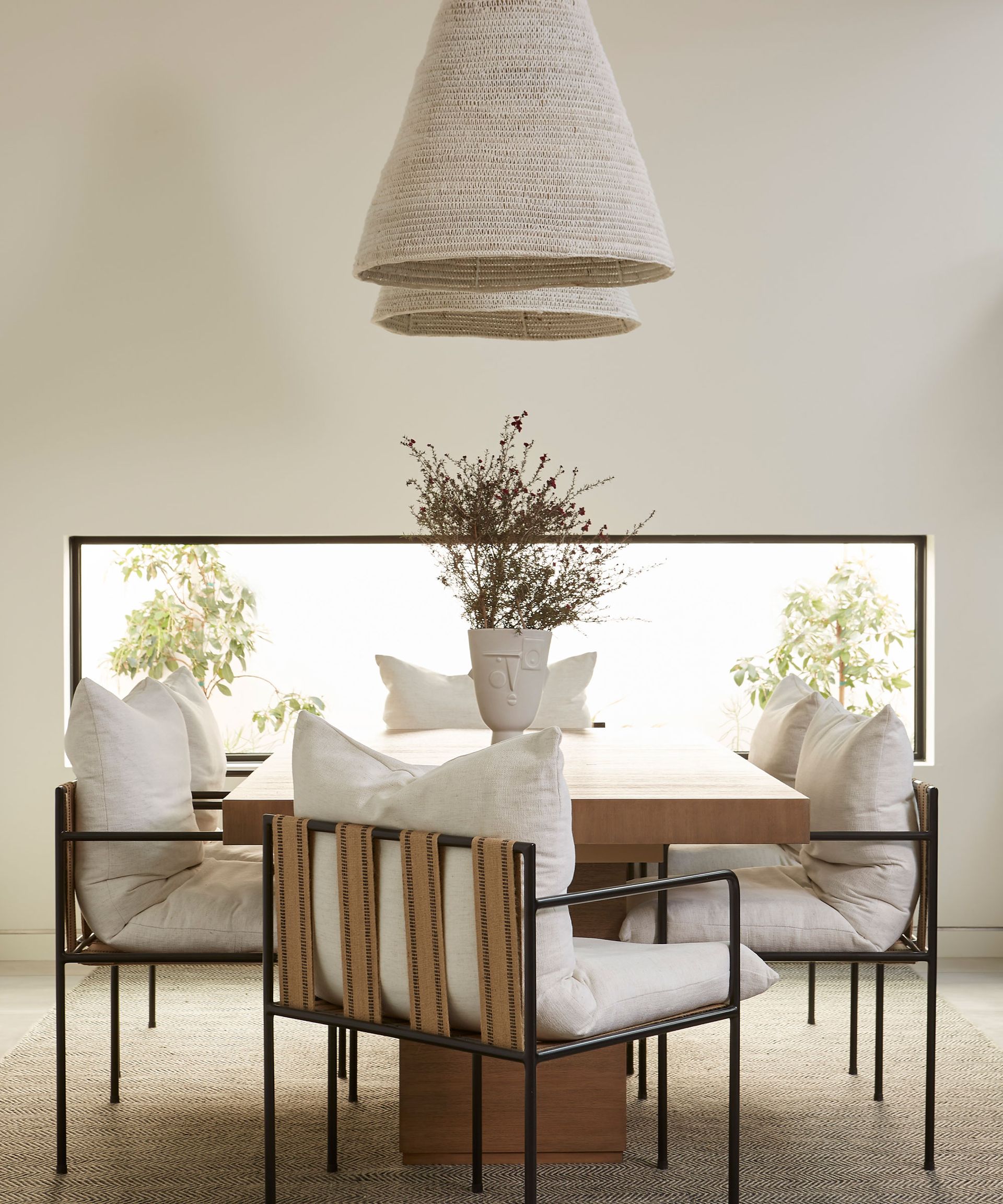 From chairs that are too big and take up too much space, to awkward small seats that are far from a joy to sit on, having comfortable and space-saving seating in your small dining room should be one of your priorities, and it's a mistake to not plan for them. What kind of dining chairs are best in a small space?
'Free-standing chairs can take up a lot of extra space – consider a banquette-style bench that can be integrated into the table seamlessly, therefore freeing up floor space. Bench seating can also be a great way to divide a room if you have an open-plan kitchen diner, making the room feel zoned but still offering flow. Additionally, benches can be a great way to add extra storage to the dining space with either an ottoman or built-in banquette,' advises interior designer, Charu Gandhi.
Annie Downing of Annie Downing Interiors also says a common small dining room mistake she often sees is 'not accounting for the space you need between chairs and a wall. You need enough room to pull the chairs out and sit down comfortably. Generally, you need at least 18-24 inches just for clearance to pull chairs in and out. Select chairs that are smaller in scale and a table that has leaves.'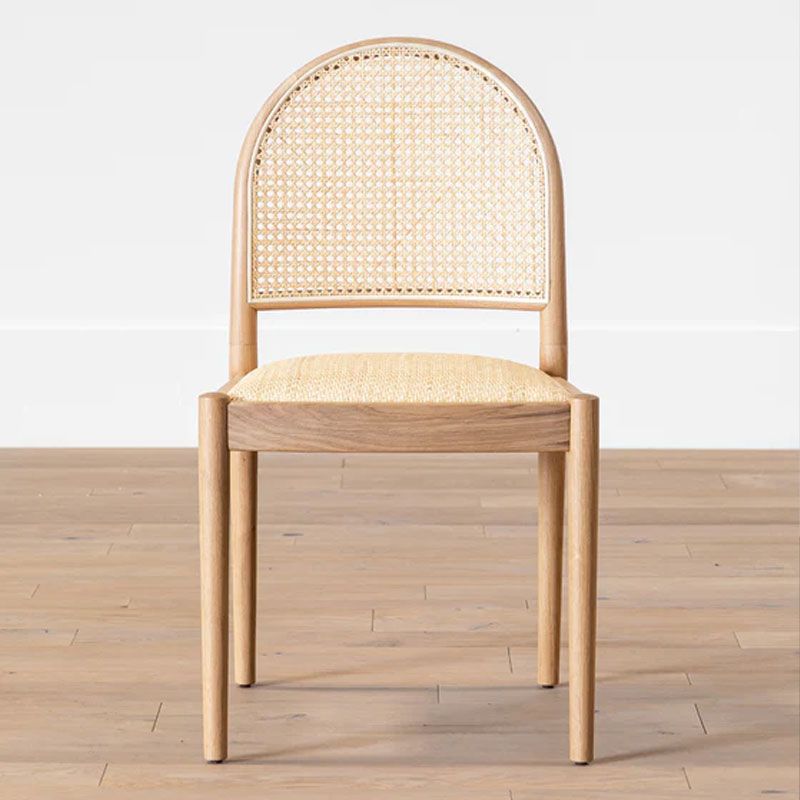 Featuring a stylish, arched silhouette, the curvaceous, bestselling Hadden chair has been beautifully crafted from ight oak and rattan, bring organic texture and shape to a small dining room.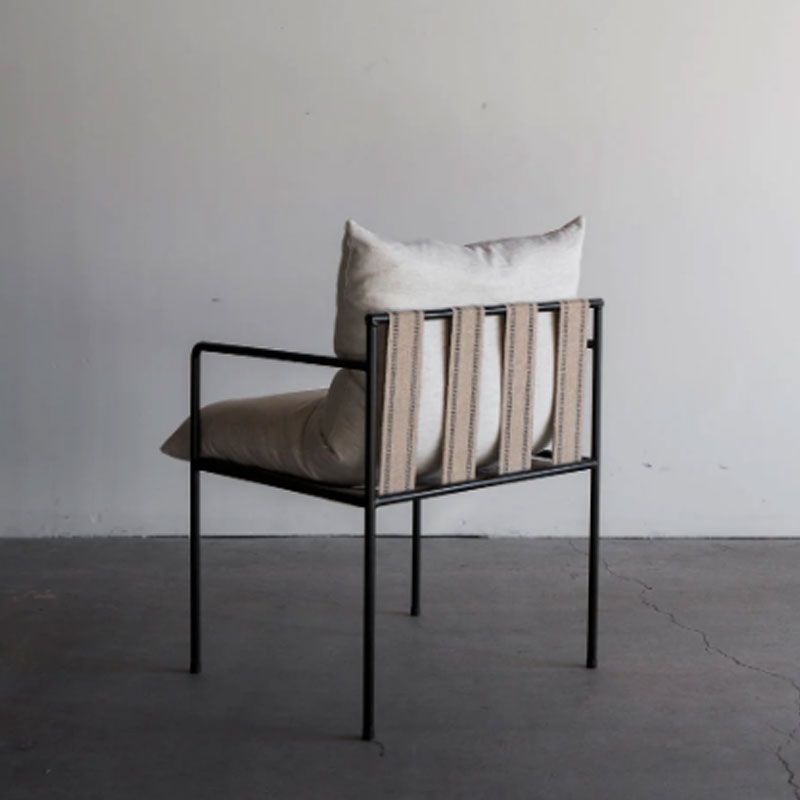 The Sierra Dining Chair, as shown in the dining room by Lucie Aires above, is custom made to order in Los Angeles, and is made from industrial steel, down and cotton, creating a beautiful and cozy seat space.
After assisting friends with various interiors projects, Annie Downing went on to set up her own interior design firm. ADI has projects throughout Austin, and surrounding areas, and was named a Best New Southern Tastemaker by Southern Living in 2018.
4. Overcrowding the room with clutter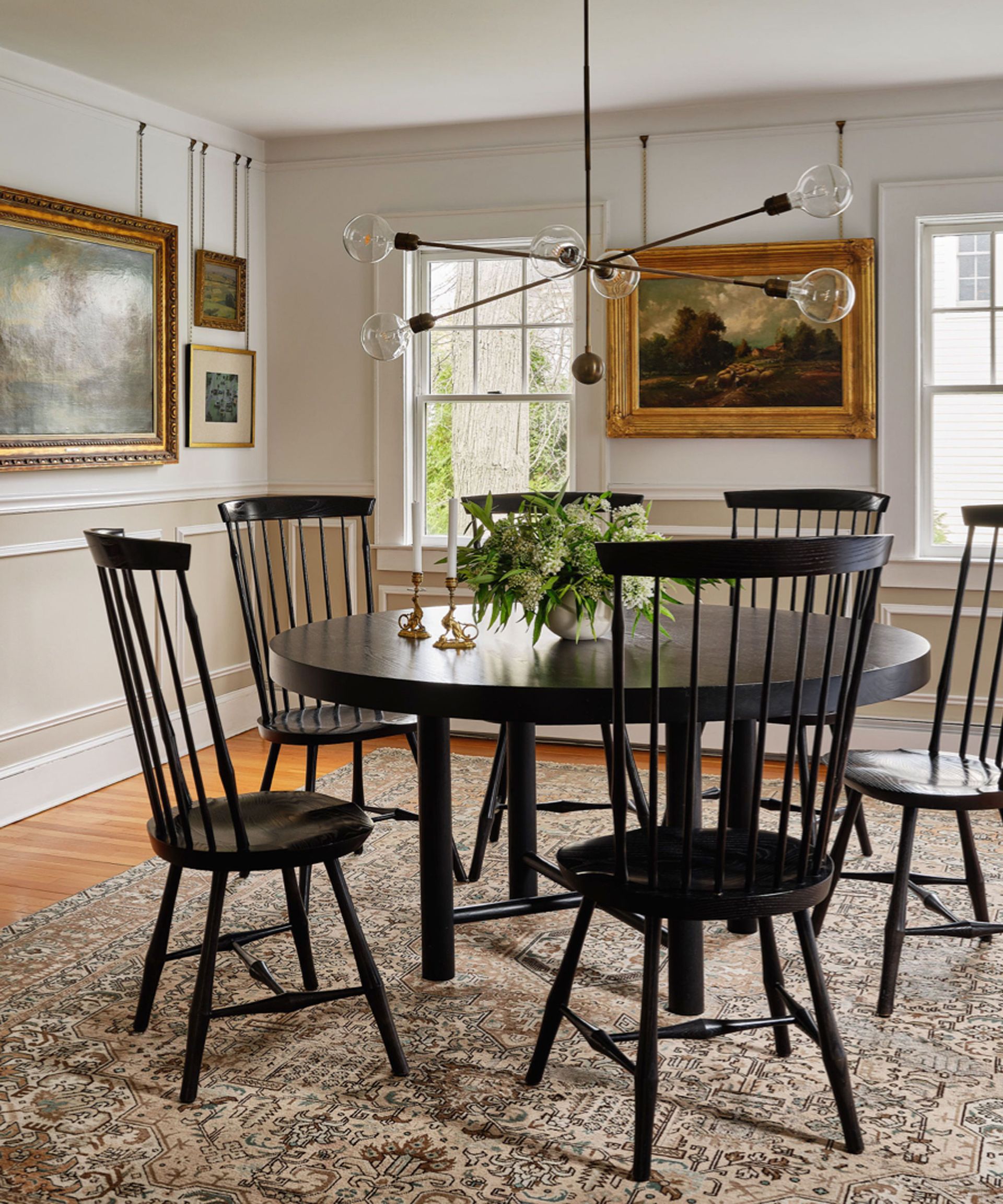 Your dining room should be a relaxing retreat away from the business of other living spaces in your home. Filling the room with unnecessary clutter (or using the space as a dumping ground for objects that do not have a home elsewhere) will not create a pleasant or inviting space that you or your guests will want to spend time in.
Interior designer, Artem Kropovinsky, says 'do not overcrowd the space with unnecessary items. A small dining room should be clean and sleek, not messy and busy. Putting too many objects and pieces of furniture in the room will take away from the main purpose of the space. Keep it simple and elegant, and only display items that add value or meaning to the space.'
Founder of NYC-based interior design firm, Arsight, Artem Kropovinsky has a decade of extensive global design experience, connecting a cohesive, collaborative team of passionate professionals, who work on interior projects in the U.S. and worldwide.
5. A lack of color and character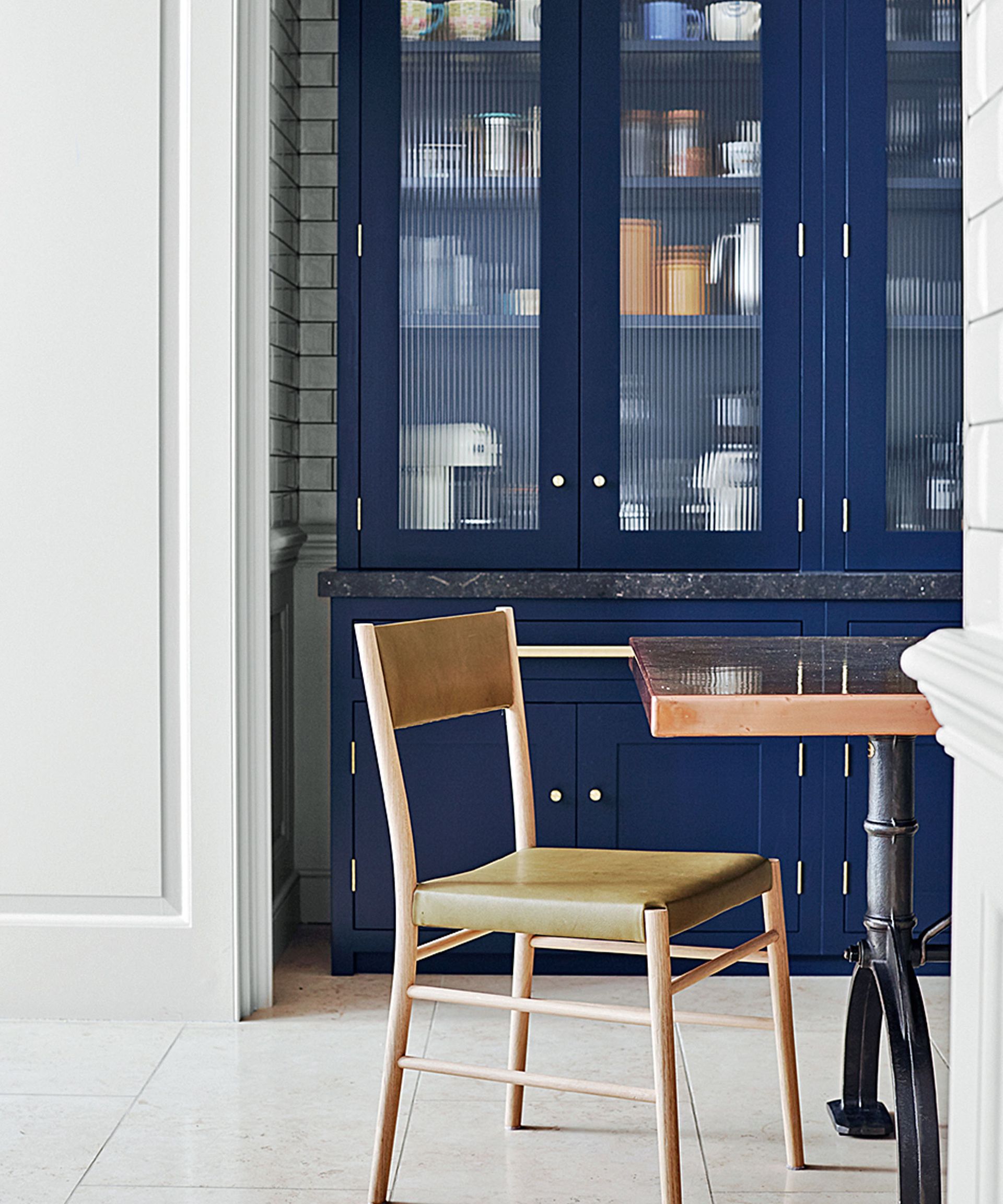 Sue Wadden, director of color marketing at Sherwin-Williams says, 'dining rooms are a nice visual break from the other spaces in your home that you spend a lot of time in, such as your kitchen or living room, so why not add some color? Using a bright shade for your dining room color ideas, like Blue Sky SW 0063, is the perfect way to incorporate a fun burst of color into your home.'
Of course, bright colors are not for everyone, so if neutral room ideas are more your style, stick to lighter colors on the wall and bring in beautiful, colorful accent notes through your furniture and accessories, such as with dining room rug ideas.
As Charu Gandhi explains, 'In a smaller dining room, the use of warmer or even darker tones can often feel overwhelming, while it may sound rudimentary to keep it light in smaller spaces to lift a room, reflective surfaces and bright white walls can make a space feel larger than it actually is.
'If you are trying to create a cozier atmosphere, adding color and texture may be your best bet. For example, adding a darker color to the walls can make a dining space feel more intimate, while brighter colors or even neutral tones can make a space feel fresher, lighter and larger.'
With a strong background in design and color leadership, Sue Wadden was appointed director of color marketing at Sherwin-Williams in 2016, and has been with the paint brand since 1998.
6. Ignoring the potential of space-enhancing tricks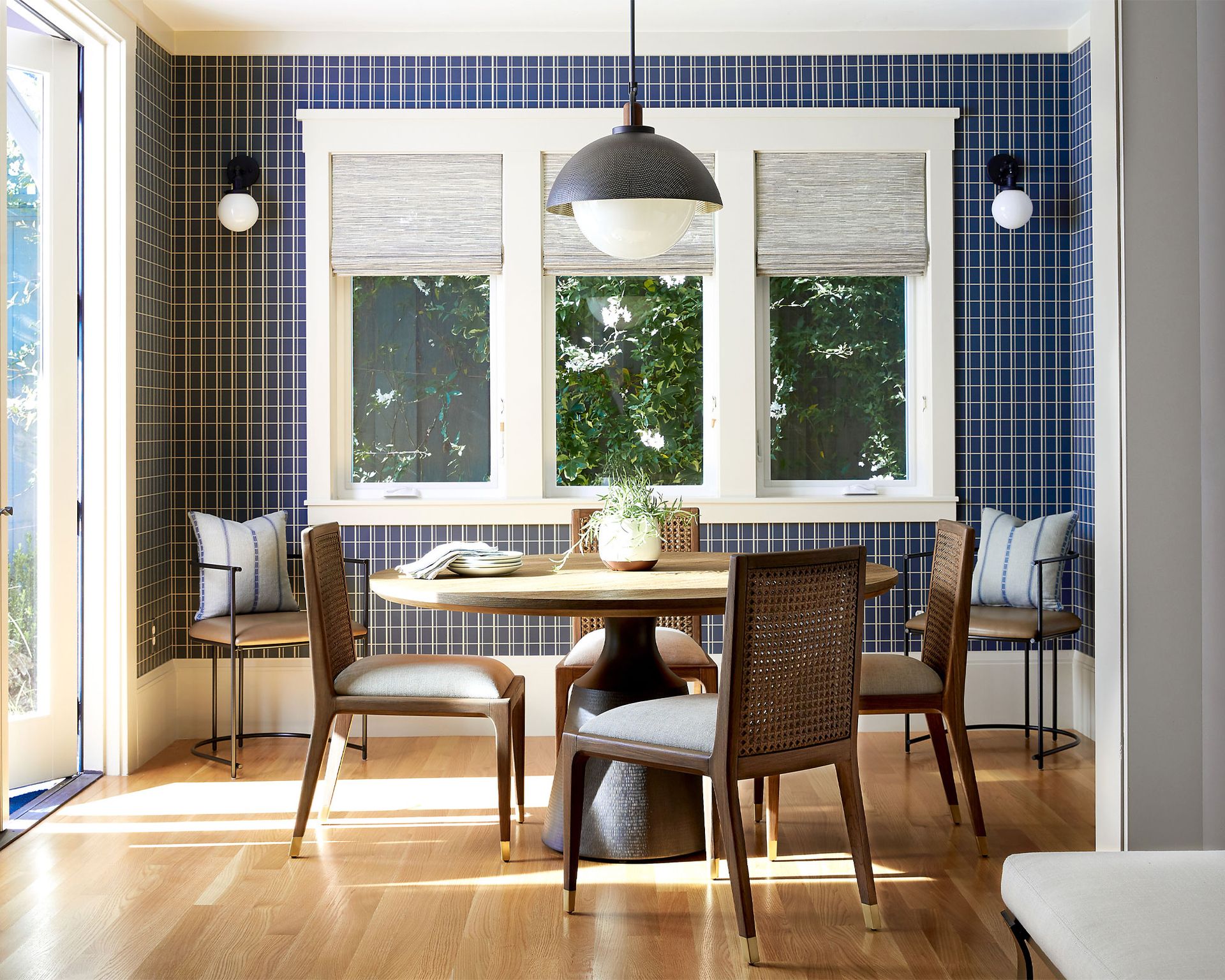 'Embrace the space you have with simple tricks and touches. If your dining room overlooks your garden, lean into the space outdoors by keeping the area around the window minimally dressed, letting your dining room flow seamlessly into the outdoors.
'You can also create the illusion of more space by decorating with mirrors or, if you're feeling bold, an eclectic feature wall of mirrors which will bound light around your small space,' says Francesca Hadland, interiors expert at Bridgman.
FAQs
How do you make a small dining room feel bigger?
There are many decorating techniques you can embrace to make a small room look bigger.
When it comes to dining room paint ideas, both light and dark shades can work well. Light paint colors will help to open-up the small space, making it feel brighter, whereas darker, more impactful shades can provide greater depth – and help to distract the eye away from the actual size of the room. However, you will need to take the dark color from the walls up onto the ceiling too to make the room feel more spacious.
Save space with a round dining table and don't fill your dining room with unnecessary clutter or furniture. Be clever with your dining room wall ideas and incorporate mirrors to help reflect more natural light around the room.
---
When addressing small dining room mistakes and planning a successful small-space scheme, the key is to use clever furniture, lighting, color choices and accessories that work in harmony to make the room comfortable, inviting and feel bigger.
From an elegant round dining table that is both sociable and space-saving, to making the most out of your wall space with sleek bench seating and mirrors, your small dining room should be a space that is a joy to sit and spend time in.
Now you know the design mistakes to avoid, you will be well on your way in creating the dream dining room scheme.
Sign up to the Homes & Gardens newsletter
Decor Ideas. Project Inspiration. Expert Advice. Delivered to your inbox.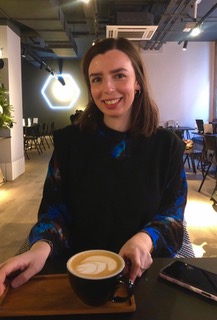 Zara joined Homes & Gardens in February 2022 as a Content Editor. After studying English Literature at University, she worked as an Ecommerce Website Editor, Content Writer and Buying Intern at multiple independent businesses within the luxury retail and lifestyle sectors. Her role at Homes & Gardens unites her love, experience and passion for the world of design and desire to create inspiring written content. She enjoys nothing more than discovering new trends, brands and products, whether that be in fashion, interior design or lifestyle.