What colors go with brown? 8 perfect color pairings shared by the experts
Learn how to uplift this grounding, natural shade with the best accent colors favored by designers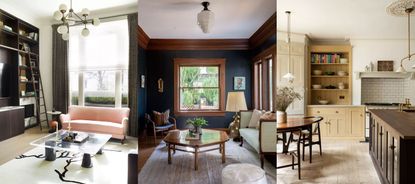 (Image credit: Rachael Smith Photography | Jamie Haller Design | Ryann Swan Design)
A versatile, earthy neutral that can make a space feel cozy and cocooning, brown is far from boring – especially when paired with a beautiful accent color.
When planning your brown room ideas, it is always important to consider what complementary colors you can bring into the scheme, to enrich the design with stylish contrast and character.
Suzanne Duin, founder of Maison Maison says, 'brown, a color firmly rooted in nature, is reliable and timeless. It is a warmer and more contemporary alternative to a gray canvas, and is suitable for pairing with just about any color.'
Suzanne Duin is the founder and interior designer behind Maison Maison. Since establishing her part shop-part full-service design firm in Houston in 1997, Suzanne has been celebrated for her discerning eye and expert knowledge of fine European antiques and art.
8 best accent colors to use in a brown scheme
With guidance from the color wheel and a collection of interior design and color experts, we explore the eight best accent colors to use with brown.
From earthy neutrals, as interior designer Molly Kidd advises, 'when working with a brown color scheme, we love using earth tones including creamy whites, taupes, cumin, olive green and deep reddish browns,' to bright pinks and warming oranges, you'll be glad to know that decorating with brown allows for a whole host of beautiful color combinations.
Molly Kidd is the creative director and lead designer at Oregon-based interior design firm, Light & Dwell. Founding the brand with CEO, Aymee Kuhlman in 2015, both grew up in the same small town in Oregon and their style is heavily influenced by the natural beauty of the Pacific Northwest.
1. A beautiful blue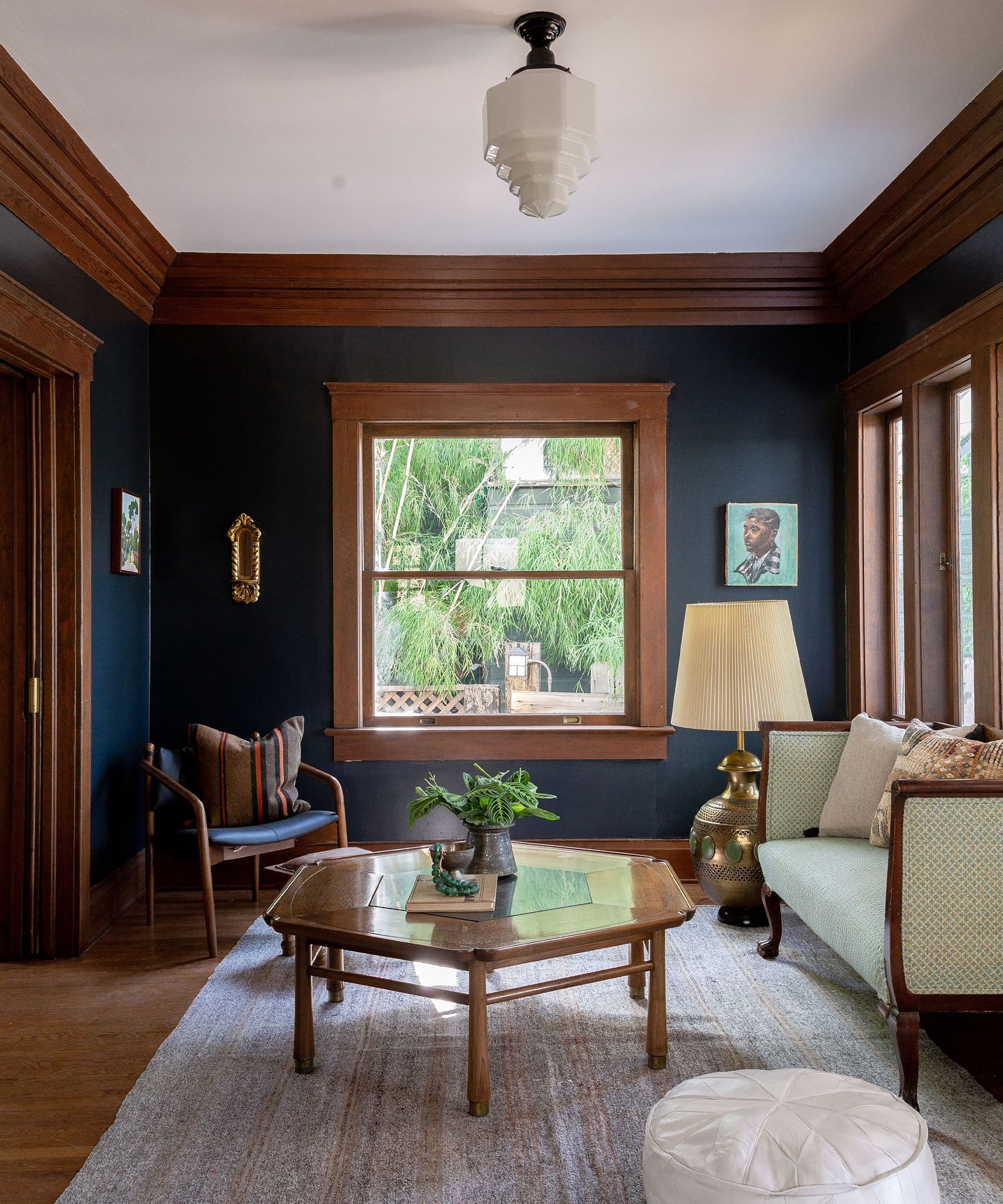 When deciding on what colors go together, contrast is often key – the bigger the contrast, the more impactful the design. This can be clearly demonstrated on the color wheel as complementary colors that work together are often opposites, with brown sitting across from blue.
The cooler notes of a blue shade make for a stylish pairing with a cozy brown. As shown in this traditional living room, designed by Jamie Haller. The deep blue on the walls works wonderfully with the warming wooden accents, establishing a sophisticated look where opposites sit elegantly as one.
Martin Waller, founder of Andrew Martin also comments, 'where houseplants and pared-back wood have been on the scene for a while, this season's interior design trends take it one step further, with the use of minerals such as agate and earthy tones like walnut and sage. Neutrals, cool blues and golds go well with these colors and materials, as well as using contrasting, rich textures like velvet.'
Martin Waller is the founder of the London-based, luxury furniture retailer, Andrew Martin, which sells everything from beautiful sofas and lighting to fabrics, rugs, and more. Waller has been involved with design projects all over the world, with many of his designs influenced by his international adventures.
2. Go for a glorious green
Design a calming space using the favored colors of nature and unite brown with refreshing shades of green.
Helen Shaw, color expert at Benjamin Moore says, 'decorating with brown may seem daunting, however, it is actually a great alternative for a bolder neutral that stands as a strong focal point. Green works particularly well as an accent color for brown as both tones are reminiscent of nature, which will help to create a welcoming and nourishing energy. When colors occur naturally together in the environment, they are inevitably going to complement each other.'
Helen Shaw is part of Benjamin Moore's UK division. Color expert and international marketing director, Helen and her husband Craig are founders of Shaw Paints, acquired by Benjamin Moore in 2020.
3. Keep it simple with white
'Another color that works beautifully as an accent to brown is white. The contrast between a rich dark brown and a bright white creates the perfect balance, particularly when used on woodwork,' says Helen Shaw.
As shown in this minimalist, modern dining room, designed by Genna Margolis of Shapeside Design, the white painted walls allow for the luxurious dark wood flooring to really take center stage, with the neutral accessories and decorative accents creating moments of connection between the two shades.
4. Create an enhanced feeling of warmth with orange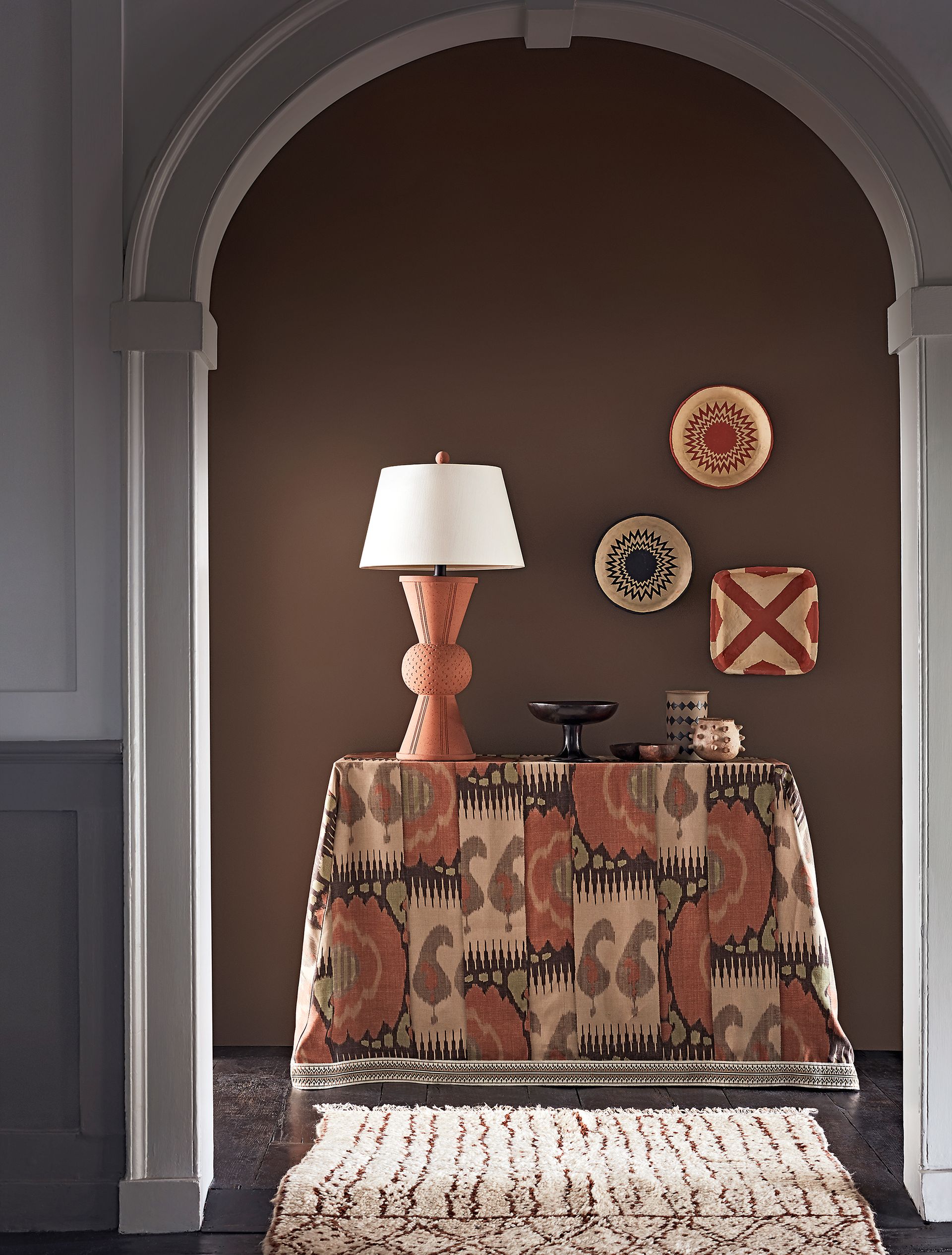 As well as embracing contrasting colors, shades that share similar undertones to your foundation color will also create a stylish scheme.
Orange accents can uplift a brown space with warmth and energy, and the two colors work wonderfully together for cozy room ideas, as well as for creating a more retro, vintage feel that celebrates styles of the past – looking at you 1970s interiors.
'Soft pale brown shades work beautifully with mid-tones of green, whilst dark or bitter chocolate contrast perfectly with rich orange and terracotta tones,' says interior designer, Lesley Taylor.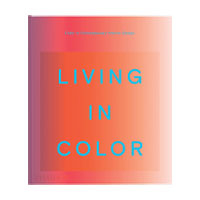 Living In Color – published by Phaidon | $39.95 at Design Within Reach
From the purest white to the deepest black, explore 200 interiors from 130 designers organized by color.
5. Uplift a brown scheme with a pretty pink
'When I'm coming up with color schemes, a foolproof approach is looking to nature. For something subtle, opt for dusty pink hues against earthy browns. It'll give that luxe feel without the drama – plus, both colors have a red undertone, so it all ties together nicely,' advises interior designer and founder of Konig Design Studio, Dan Mancinetti.
In this modern living room, the bespoke wooden cabinetry and brown curtains provide the perfect neutral backdrop for the stand-out pink sofa, allowing the eye to be drawn to this inviting seat space.
Whether you opt for a soft, pastel pink or a vivid pink shade such as magenta, pink and brown will always work in harmony.
6. Pair brown with beige for a cozy feel
A versatile neutral shade very similar to brown, interior designer, Artem Kropovinsky notes, 'beige is a warm color that can produce a cozy and welcoming environment. It can be used to create both a monochromatic look or to add a subtle element of contrast to a brown scheme.'
Pairing brown with beige can create a calming space rich with an organic, natural appeal. Create elements of contrast and depth through varying tactile textures and materials, from wood to wicker and wool; as shown in this beautiful neutral living room.
Founder of NYC-based interior design firm, Arsight, Artem Kropovinsky has a decade of extensive global design experience, connecting a cohesive, collaborative team of passionate professionals, who work on interior projects in the U.S. and worldwide.
7. Complement brown with yellow and gold tones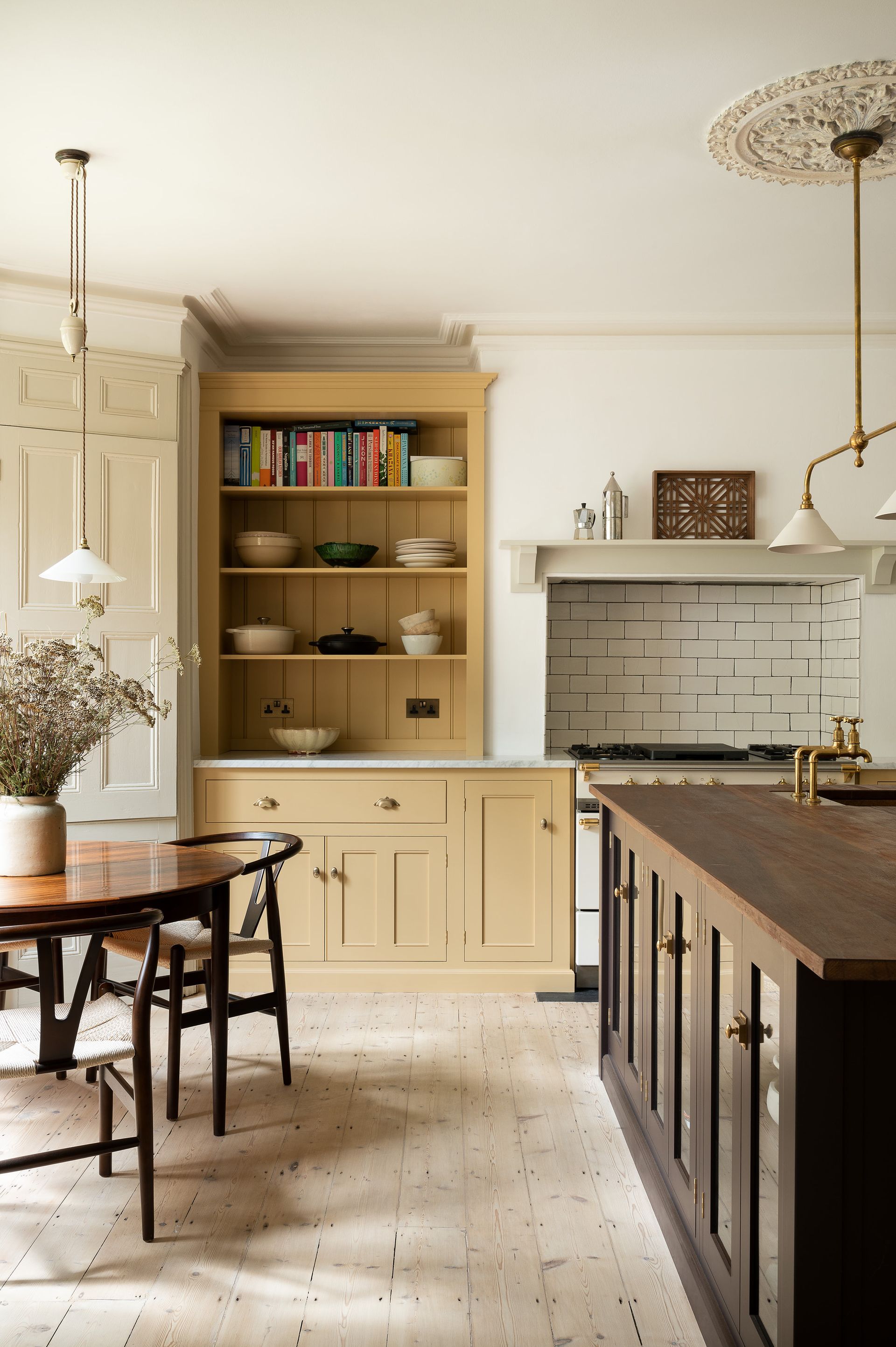 'Mix dark browns with golden yellows and warm oranges for a totally unique yet regal look' says interior designer, Dan Mancinetti.
Just like orange and red, yellow can add a wonderful warmth to a brown scheme. The muted yellow cabinetry used in this colorful kitchen by deVOL establishes an elegant contrast with the dark wooden dining table and kitchen island, creating a colorful focal point and decorative feature of the storage and display space.
Interior designer, Benji Lewis also suggests for a brown and gold scheme, 'glamor is back in all its '70s smokey glass fashion, think low seated lounge sofas, with built-in acrylic end tables, sumptuous leafy woven fabrics in mid-brown shades with forest green and gold.'
Benji Lewis is a well-established UK-based interior designer. His career started at the KLC School of Interior Design after which he headed to Bonhams Auctioneers where he stayed for two years. This move inspired a huge interest in the world of period furniture and furnishings.
8. Use black for a classic look
For a moodier, darker scheme, enhance your brown design with black or gray accents. This color combination will not be for everyone, but a darker color palette can work wonderfully to make a room feel more cozy and luxurious.
As shown in this beautiful brown kitchen, the dark metal cabinetry and warming wood floor have been paired with gold, green and black accents; establishing a statement color scheme and beautiful, modern design.
Clara Ewart, head of design at Kitesgrove adds, 'neutrals, including off-white, black, brown and gray are vital to any palette due to their versatile nature. Use shades of gray and brown as a calming backdrop for a bold stand-out piece of furniture and add some dark drama with black.'
Clare is the head of London-based interior design studio, Kitesgrove. The practice work on a variety of projects, from private client homes and family offices to residential and commercial spaces.
FAQs
What color complements dark brown furniture?
As we have explored in this piece, brown is a hugely versatile neutral that can coordinate with a collection of subtle and striking shades, with brown being one of the most popular colors to choose for furniture in the home – especially dark brown leather pieces.
For complementary paint ideas, consider choosing a neutral shade for your wall colors, such as white, cream, or beige, or for something a little more colorful, opt for a cool blue or calming green.
For your secondary accent color, use brighter colors such as red, orange or pink for cushions and throws – explore the 60-30-10 rule for more color guidance.
We explore this in further depth in our dedicated feature, living room with brown sofa ideas.
Do gray and brown go together?
Creating a sophisticated neutral palette, gray and brown is a classic color combination, and these two shades can work harmoniously as one.
Whether you pair brown, wooden furniture with gray painted walls, or vice-versa, the two colors can creating a wonderfully calming scheme.
As gray and brown are such versatile, grounding neutrals, both can coordinating with a range of accent colors, too, with pink, orange and blue working wonderfully.
What color carpet stays the cleanest?
When deciding on the right carpet for your home, choosing a color that shows dirt the least is often one of the biggest factors that influences our final purchase decision.
Of course you chosen carpet color should sit in harmony with your overall design scheme, but there are also many practical features to consider, and if you're worried about dirt showing, then a darker carpet is the best option.
From brown to beige, gray and blue just remember, the darker the carpet, the better it will be at at hiding dirt and general wear and tear.
---
From celebrating nature's palette with blues and greens, to uplifting a brown scheme with warmth and energy through pink, yellow, and orange tones, brown provides the perfect foundation for a rainbow of colorful accents – which color combination is your favorite?
Sign up to the Homes & Gardens newsletter
Decor Ideas. Project Inspiration. Expert Advice. Delivered to your inbox.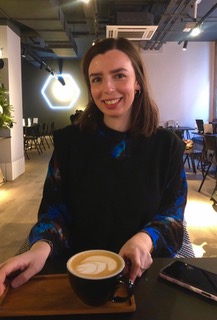 Zara joined Homes & Gardens in February 2022 as a Content Editor. After studying English Literature at University, she worked as an Ecommerce Website Editor, Content Writer and Buying Intern at multiple independent businesses within the luxury retail and lifestyle sectors. Her role at Homes & Gardens unites her love, experience and passion for the world of design and desire to create inspiring written content. She enjoys nothing more than discovering new trends, brands and products, whether that be in fashion, interior design or lifestyle.