Towel colors to avoid in bathrooms – and what to buy instead, according to designers
Your towel choices can make or break the atmosphere of a bathroom, designers warn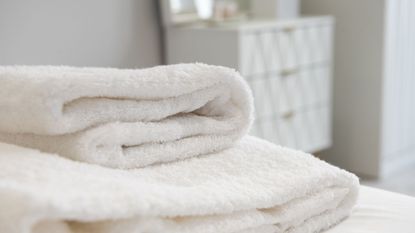 (Image credit: Getty Images)
Bathrooms can be surprisingly atmospheric when designed well, and it is often the smallest details, such as our towel color choices, that can have the biggest impact.
There are, in fact, certain colors we should be avoiding in bathrooms – especially when picking out towels – because they can ruin the relaxing mood we're aiming for.
Here, expert interior designers share what they believe to be the towel colors to avoid in bathrooms, so you can ace the scheme without wiping the space of personality.
The towel colors to avoid in bathrooms
There are some surprising essential rules for buying towels that many of us may not be aware of, and putting thought into the color is one of them. These five towel colors will either date the space or even ruin the relaxing mood, designers say.
1. Bright whites
Bright fluffy white towels are a timeless option for bathrooms but they failed to shortlist when designers picked their favorite towel trends for 2023. Why? Because washing towels to keep them white is incredibly difficult, leading to graying that makes your bathroom look dated.
What's more, while white can symbolize modernity, cleanliness, and purity, an abundance of pure white bath towels can create an impersonal, sterile atmosphere in your bathroom, comments Julio Arco, color expert, interior designer, and founder of Bark and Chase. This will prevent that calming, relaxed atmosphere so many of us look to create in the bathroom.
Julio Arco has been practicing as an architect, interior designer, and online interior designer for the past several years in the United States. He holds a degree in Architecture from ITESM and a Master's degree in Urban Design and Housing from McGill University. He is also a member of the Royal Architectural Institute of Canada (RAIC).
2. Vibrant yellows and oranges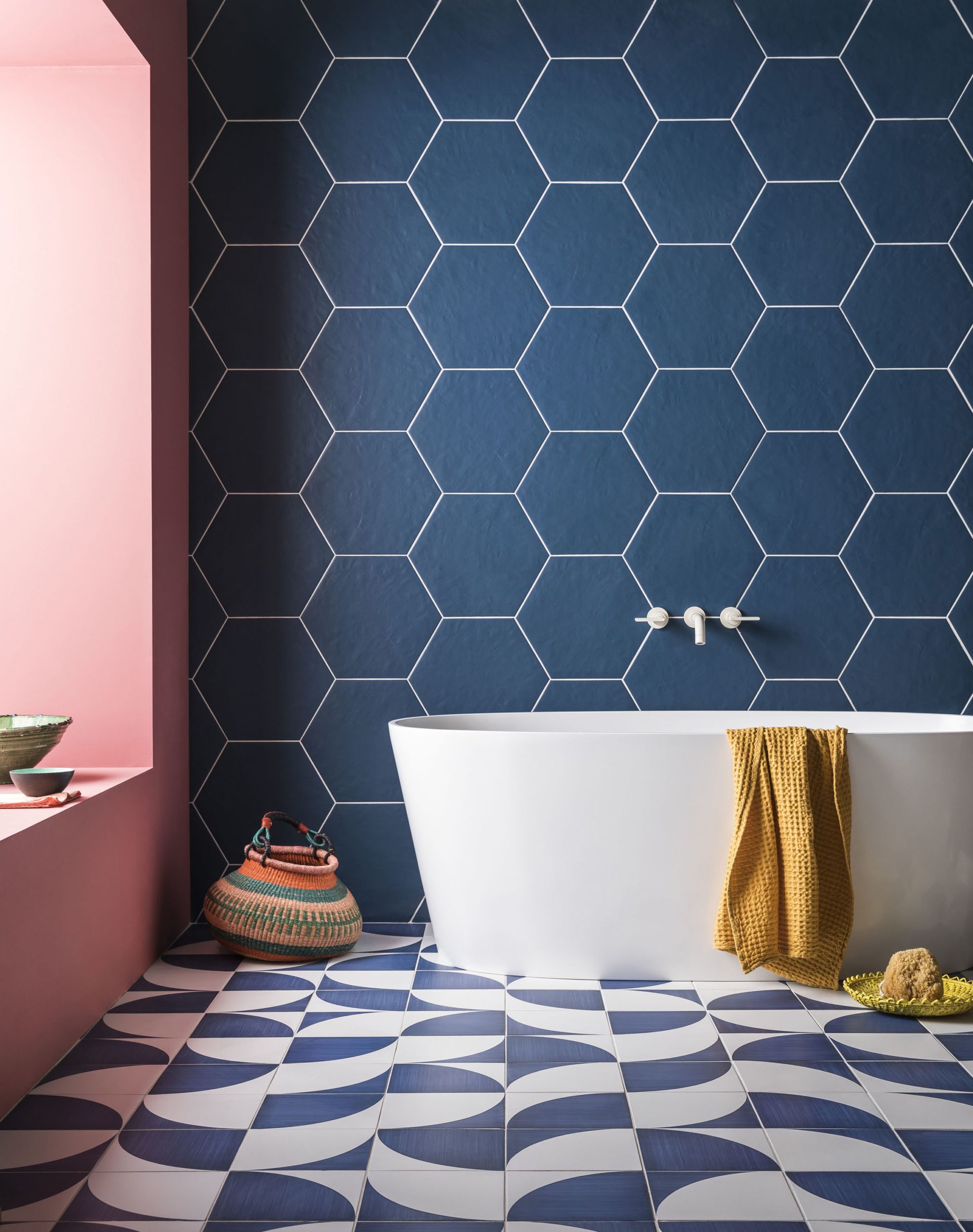 Unless you are looking for colorful bathroom ideas to help you wake up in the morning, then vibrant yellows and oranges should be avoided, says Michelle Lynne, founder and interior designer at ML Interiors Group.
'Orange is a prominent secondary color that is often eye-catching even in toned-down hues,' Michelle explains. 'Yellow is similarly energizing even when watered down into a pastel. As a result, these tones are best left for an eccentric powder room as opposed to laid out in your primary bathroom, which should be calming and rejuvenating.'
Michelle started her interior design firm after a significant career in Corporate America where she managed several multi-million dollar businesses – designing systems, training leaders, and building teams. She used this knowledge to create The MLIG Experience, her meticulous 16-step interior design process, to bring structure, ease, and accountability to each client experience.
3. Intense primary reds
Decorating with red is famously difficult to pull off, and from a color psychology perspective, it's one of the most stressful colors. As a result, it's a particularly tricky color to work with for bath towels, continues Michelle Lynne of ML interiors group.
As a primary color, red is heavily associated with things like 'comic books, children's toys, and modern art,' Michelle points out. 'If a soothing background is desired, it is a shade to steer clear of in your towels.'
Even in an otherwise neutral bathroom, red towels can overpower the space and take attention away from other more interesting fittings and features, adds Artem Kropovinsky, interior designer and founder of NYC design studio, Arsight. 'To maintain a relaxing ambience, it's better to stick with muted shades,' he explains, offering muted or dusty pinks as a calming alternative.
Based in New York, Artem Kropovinsky, founder of Arsight, has a decade of extensive and considerable global design experience. Prioritizing minimalism, sustainability, and authenticity, Artem, alongside his team of professionals, works on projects in the US and worldwide.
4. Blacks and near-blacks
Unless you want your bathroom to evoke your local hair salon, then avoid using all-black towels in your bathroom. Adding black accents to a bathroom can help to make a room feel more high-end, especially in matte finishes, but black or dark towels can overwhelm the bathroom or contribute to a somber mood, says Lauren Brantley, interior designer and founder of Lauren Ashley Design.
What's more, black bathroom towels will make the room feel more enclosed, particularly small bathrooms or powder rooms. This contributes to a sense of claustrophobia and detracts from the peaceful atmosphere designers want you to promote.
5. Multi-colored towels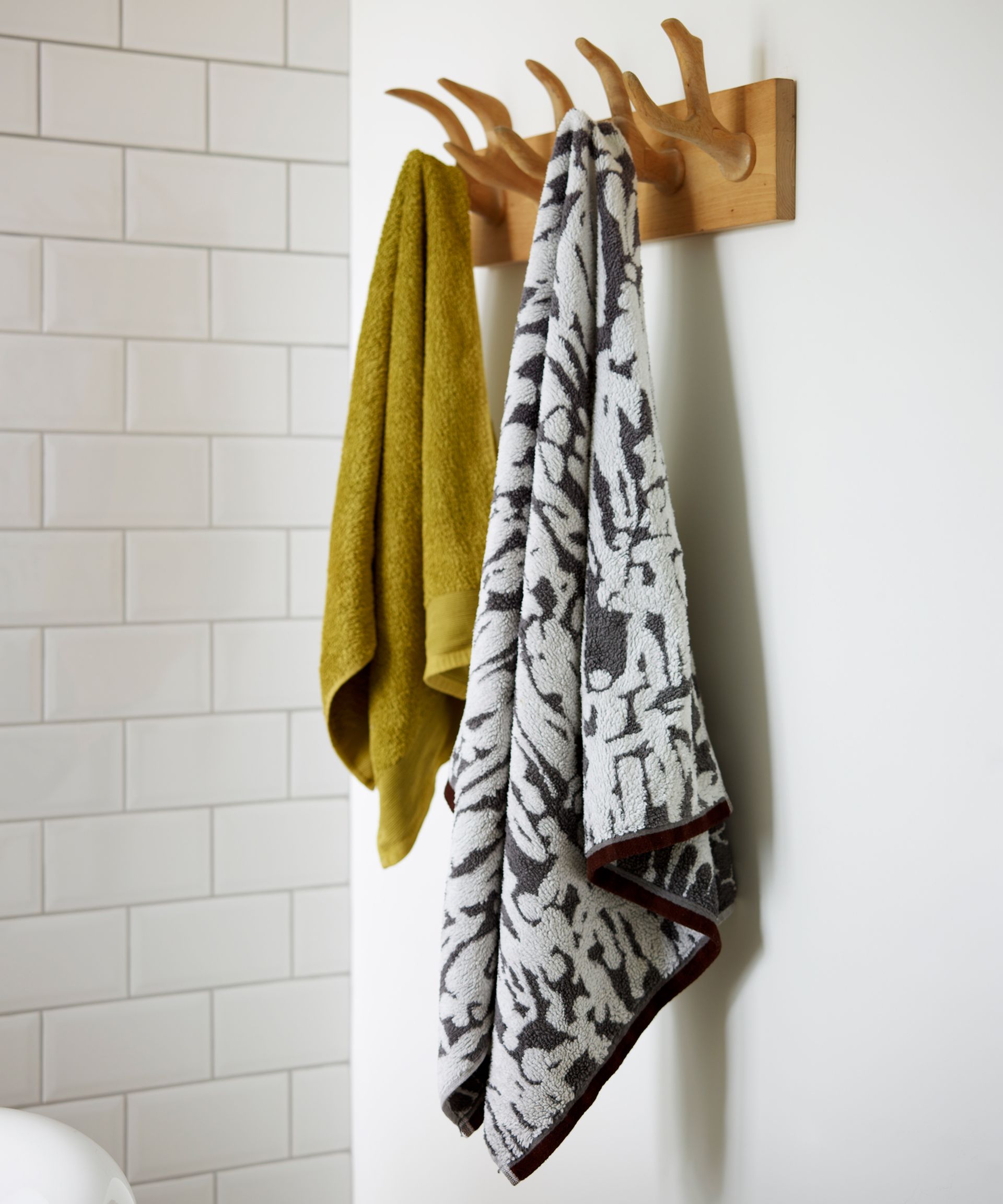 Okay, this is not a singular color in itself, we know. However, multicolor towels with bright or distracting patterns are another color scheme to avoid, says Julio Arco, color expert and interior designer. In addition to color, the role of patterns and textures shouldn't be overlooked when it comes to creating a calming and clean bathroom.
Towels with two or more vibrant shades like oranges, reds, and yellow, for example, are best left on the store shelves with plain towels offering a timeless option that will go with your bathroom scheme no matter what decorating direction you go in.
The towel colors to opt for instead
As we all know, it's all in the details, and designers recommend planning towel colors as you would your bathroom color ideas before a remodel. Consider the implications of each tone and shade before committing to a whole new set of luxury bath sheets. The one thing they all agree on is that you cannot go wrong with a warm, calming neutral shade that will seamlessly slot into any scheme.
If you do want to add some color to your bathroom, then opt for bath towels in shades that evoke nature, says interior designer Julio Arco. Repeatedly hailed as the most relaxing colors, shades such as light greens and blues are 'reminiscent of nature and relaxation, and choosing light, less saturated shades like soft sage green or pale sky blue can help create a serene vibe in your bathroom without making it seem sterile,' he explains.
These are our favorite options.
This 100% cotton bath towel is the perfect single-color patterned neutral towel to liven up any bathroom while maintaining the peaceful aesthetic
Spa Blue Turkish Bath Towel
This luxurious calming blue bath towels is detailed with an intricate herringbone dobby weave border on either end for a touch of elegance and interest.
FAQs
What color towels last?
Any colored towel is prone to graying or fading if they are not cared for correctly, so there is no one color that is more hardy than the rest. To keep the color of your towels consistent, ensure that you follow the care label instructions to the letter to keep them soft and looking like the day you brought them home.
How can I make my bathroom towels look pretty?
If you want to enhance the look of your bathroom towels, start by selecting a timeless color option that fits seamlessly with your bathroom scheme without clashing or over-energizing the space. From there, consider beautiful practical ways of displaying them such as from a decorative towel bar or hook that will allow them to shine while also allowing them to dry well between uses to prevent musty smells and mold growth.
---
Although avoiding these bright colors can seem to be a one-way trip to a stark bathroom, you have to keep in mind that a neutral color scheme does not equal a cold, all-white environment, interior designer Michelle Lynne assures.
'Including sophisticated selections of apricot, taupe, or ivory will warm the space. When in doubt, be inspired by leading luxury spas and high-end hotels and select high-quality, ultra-soft, fluffy neutral towels and enjoy practical luxury.'
Sign up to the Homes & Gardens newsletter
Decor Ideas. Project Inspiration. Expert Advice. Delivered to your inbox.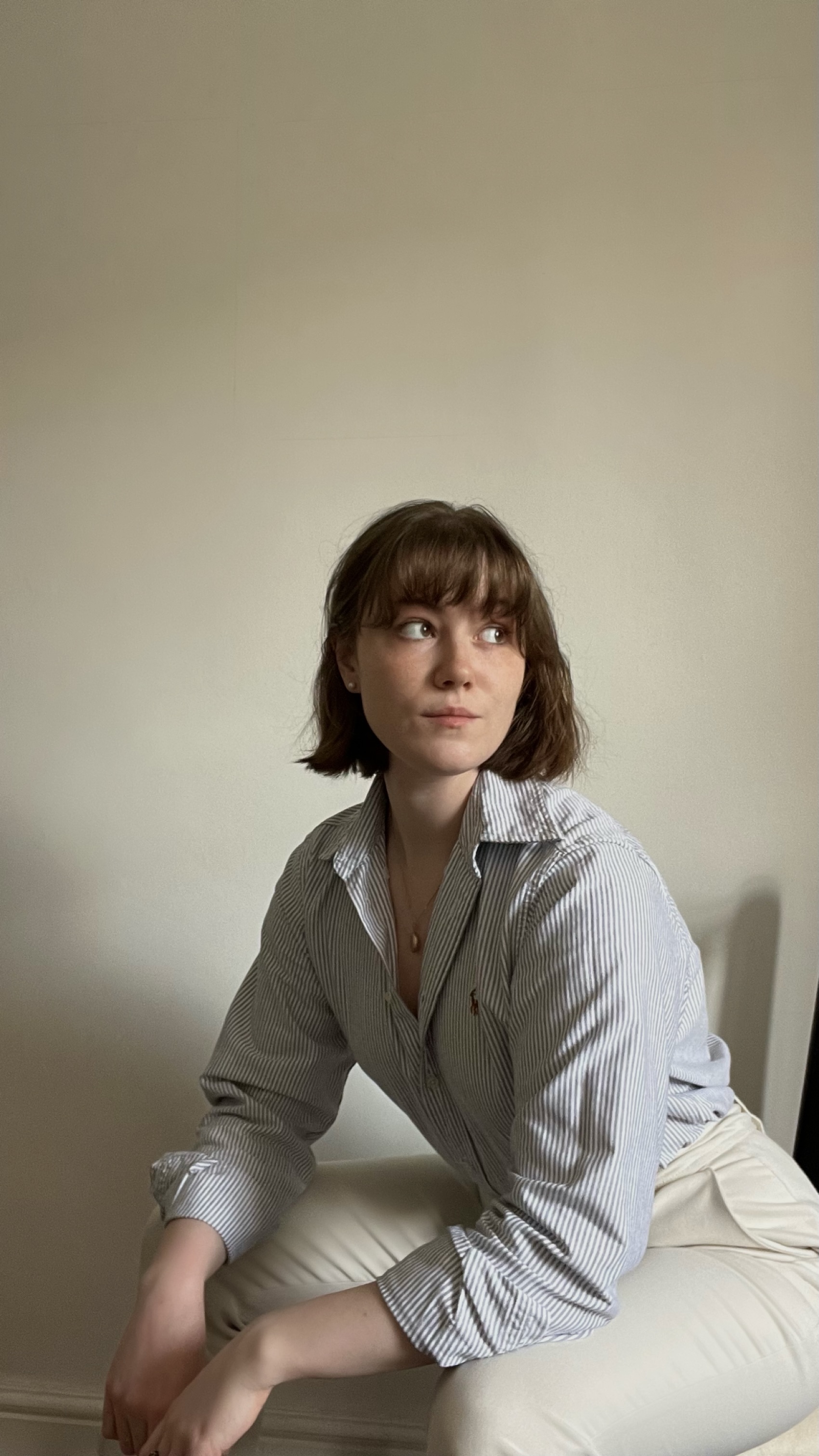 Chiana has been at Homes & Gardens for a year, having started her journey in interior journalism as part of the graduate program. She spends most of her time producing content for the Solved section of the website, helping readers get the most out of their homes through clever decluttering, cleaning, and tidying tips – many of which she tests and reviews herself in her home in Lancaster to ensure they will consistently deliver for her readers and dabbles in the latest design trends. She also has a first-class degree in Literature from Lancaster University.