How to preserve decking – 5 steps to keep your backyard deck looking its best
Whether you have composite or wooden decking, this advice will help extend its longevity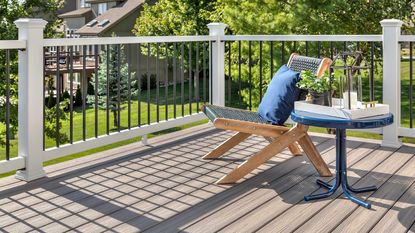 (Image credit: Trex®)
Sign up to the Homes & Gardens newsletter
Decor Ideas. Project Inspiration. Expert Advice. Delivered to your inbox.
Thank you for signing up to Homes & Gardens. You will receive a verification email shortly.
There was a problem. Please refresh the page and try again.
Decking is a practical and stylish addition to any backyard. By offering a stable base for outdoor furniture, it creates a dedicated zone for entertaining and relaxing alfresco – even if your plot is on a slope. But there's no denying it can be a bit of an investment in terms of cost.
Because of this, you'll want to ensure your backyard deck lasts as long as possible. Fortunately, there are some simple ways to keep it in top condition – whether your deck is composite or wooden.
5 ways to help your decking last longer
Add these tasks to your to-do list for a long-lasting outdoor living area.
1. Keep it clean
A dirty deck looks unsightly and can also result in structural damage over time. But, when you go to clean your deck, it's important to go about it in the right way.
Start by sweeping away any debris. Then, for wooden decks, landscape designer Ward Dilmore recommends using a deck cleaner – which you can find at most hardware stores. 'This helps remove dirt, mildew, and stains that can accumulate.'
While composite decks are known for their low maintenance, they still benefit from regular cleaning to prevent mildew and stains, Ward continues. 'Fortunately, this process is relatively simple. Mix a solution of mild soap and water, then use a soft-bristle brush or mop to clean the surface. Avoid using abrasive tools that could damage the composite material. Rinse thoroughly with clean water to remove any soap residue.'
Do not use bleach on a composite deck, says Benjamin Kauffman from Upper Dauphin Vinyl Products – this deck cleaning mistake can permanently discolor it. Acetone should be avoided, too, as it can damage the composite capping. The capping is important, as if this gets damaged, water can seep in, he explains. This can result in rotten, warped, and uneven boards.
And, in terms of using a pressure washer, you should always use a fan tip and keep the pressure low, regardless of the type of deck you have.
Top tip: For both wooden and composite decks, it's essential to clear away snow, leaves, and other debris promptly, especially in the fall and winter, Ward says. 'These elements can trap moisture and cause wood to rot or composite materials to deteriorate.'
Ward Dilmore is a landscape designer and Founder of Petrus Landscape, redefining outdoor spaces in the Bay Area, California. With an unconventional blend of horticulture expertise and international relations background, Ward brings youthful innovation and sustainable creativity to his designs. Ward's commitment to merging beauty with eco-conscious practices marks him as a dynamic artist in the industry, carving a path of bold, fresh perspectives in the world of landscaping.
2. Add a sealant if necessary
After cleaning, you can apply a protective sealant or stain to wooden decks, advises Ward. This should be done every two years or so. 'This step is crucial for preventing water damage, UV fading, and maintaining the wood's overall integrity.'
Stains are great at giving your deck a fresh tint of color while showing off the natural grain, while sealants are generally translucent (such as Thompson's Waterseal Wood Protector, from Amazon). You can alternatively use deck paint for a more solid hue. Whichever you use, make sure your deck is fully dry before applying it, and always paint in the direction of the grain. You may wish to sand your decking boards down a bit first, if they are splintered.
'Composite decks do not require staining or sealing, which is a significant advantage in terms of maintenance,' Ward adds.
3. Protect the substructure
Although easily done, avoid overlooking the substructure of your deck. 'Research shows that most decking substructures begin to show signs of decay within the first 8-10 years,' says decking expert Dave Kile. 'This is because the majority are built with wood, which is highly susceptible to moisture damage,' he explains.
'When building a deck, it's important to remember that the lumber used for deck beams, joists, and stair stringers is pressure-treated to be water-resistant – not waterproof,' he continues. Flashing tape can be applied over the joinery and blocking to protect these structural elements from moisture and rot.
'It's easy to do and is an inexpensive way to protect wood from deterioration due to weather and time. It also helps screws and fasteners hold longer for enhanced structural integrity,' he adds. 'Flashing tape is also an excellent option for protecting the ledger board from moisture damage.'
Raised decks can also benefit from an under-deck drainage system, Dave continues. 'Using a network of troughs and downspouts, these systems capture and divert water away from a deck. They act like shingles on a roof to shield the wooden foundation from moisture penetration and can extend the life of a deck and its framing for decades. The other benefit of a deck drainage system is that it creates dry space beneath a deck that can be used for storage or as additional living space.'
Dave Kile is the owner of IBP, LLC, the company behind some of the decking industry's most successful innovations, including Trex® RainEscape®, Trex® Protect™ and Trex® Seal™. He got his start in the construction business in the early 1990s as an outside sales representative for 84 Lumber. He went on to spend more than a decade in sales and sales management with Capital Lumber, the leading distributor of building materials, before starting IBP in 2003. Over the past three decades, he has achieved incremental success by immersing himself in the industry, listening to customers, and bringing new products to market that improve efficiency and effectiveness.
4. Troubleshoot any problems quickly
It's always a good idea to keep an eye out for cracks, mold growth, loose boards, or any other signs of damage, highlights Todd Saunders, CEO of FlooringStores. That way, you can deal with the issues quickly, rather than allowing them to deteriorate further.
Generally, individual deck boards can be replaced. If you're unsure about the process, it's worth hiring a professional to take care of the repairs for you.
5. Invest in a decking cover
A final way to preserve a deck for longer is to install a deck cover. There are plenty of stylish options to choose from, from high-tech, louvered, backyard pergolas complete with heating and lighting, to simple-yet-chic shade sails.
These overhead shelters will protect your deck (and deck furniture) from intense sun and inclement weather. Of course, you will also enjoy the benefits – they're a great way to extend the amount of time you can spend relaxing outdoors.
FAQs
Is it easier to maintain a composite deck or a wooden one?
While wooden decks are the traditional choice, composite ones have gained popularity recently, as they are easier to look after. This is because they are made from a blend of wood fibers and plastic (often recycled) that won't degrade as quickly over time.
They don't require sealing or sanding. And, composite tends to be less slippery underfoot in wet conditions, too. If you're worried about the appearance, there's no need: many are designed to look just like real timber. The most common drawback is the cost of these decks, as they tend to be more expensive.
---
Whether your deck is small or large, these tips will ensure it stays looking great and feels inviting. Combined with some ambient deck lighting, luscious deck planting, and some comfy outdoor seating, you'll have an elegant, elevated extension of your living space to enjoy year after year.
Sign up to the Homes & Gardens newsletter
Decor Ideas. Project Inspiration. Expert Advice. Delivered to your inbox.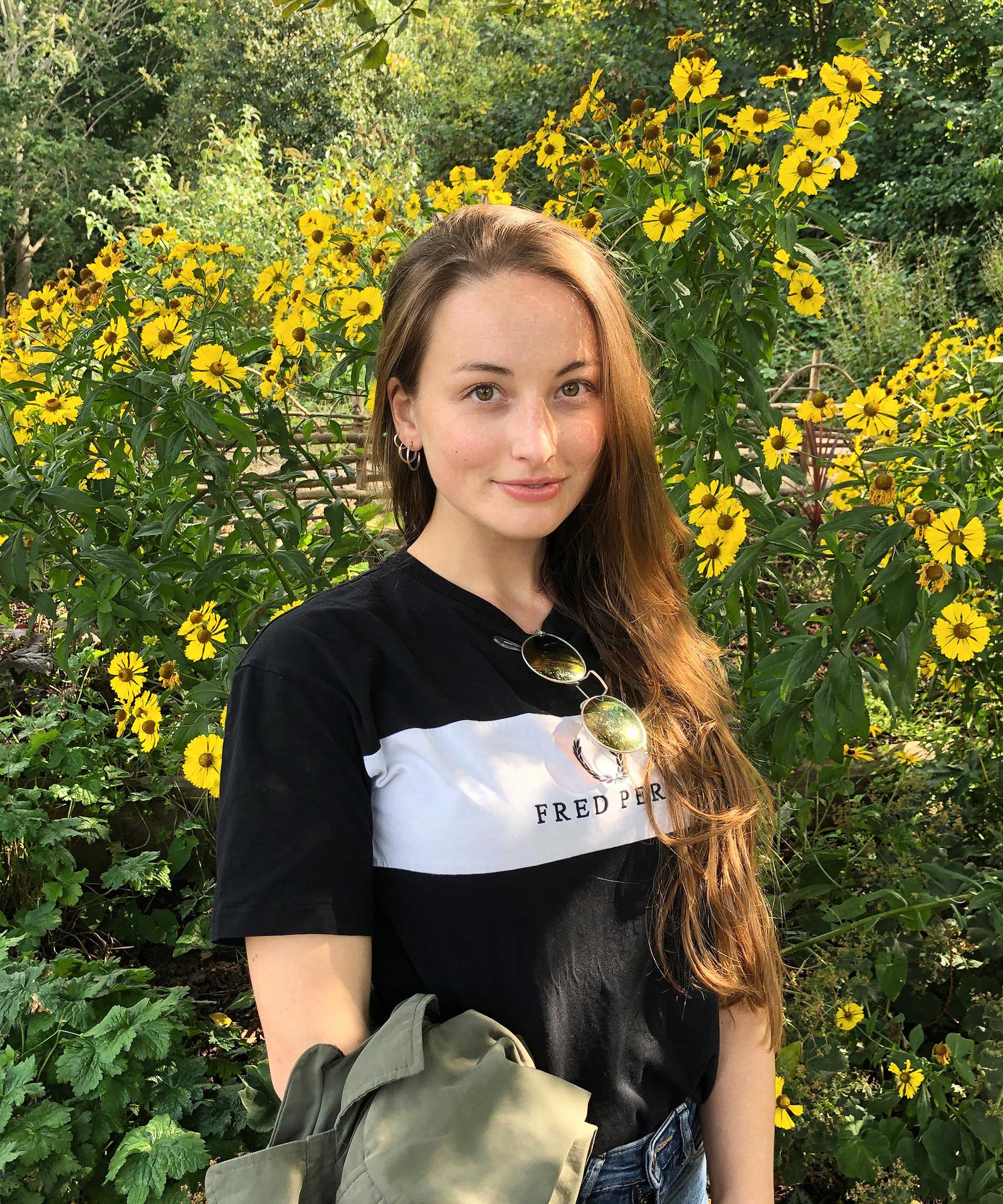 The garden was always a big part of Holly's life growing up, as was the surrounding New Forest where she lived. Her appreciation for the great outdoors has only grown since then; over the years, she's been an allotment keeper, a professional gardener, and a botanical illustrator. Having worked for Gardeningetc.com for two years, Holly now writes about plants and outdoor living for Homes & Gardens.