7 plants to sow in November – flowers and vegetables you can sow this month
November still provides gardeners with ample opportunity to sow a wide range of plants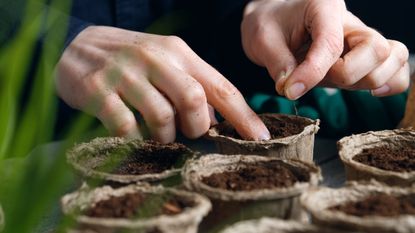 (Image credit: Getty Images/Aleksandr Zubkov)
The garden tends to slow down in November as the light levels and temperatures drop. There are still lots of tasks to do in the garden this month though, including planting flowers and vegetables.
While you may think more about protecting plants from the cold, you should also consider what you can plant in November. As well as being an ideal time to plant shrubs and trees, there is still seed sowing to be done.
Depending on your set-up, you may sow seeds directly outdoors or be able to start plants indoors and look after them over winter ready to plant out in spring. Even if you sow straight into the ground, there are ways to keep seedlings protected and provide them warmer conditions to grow in.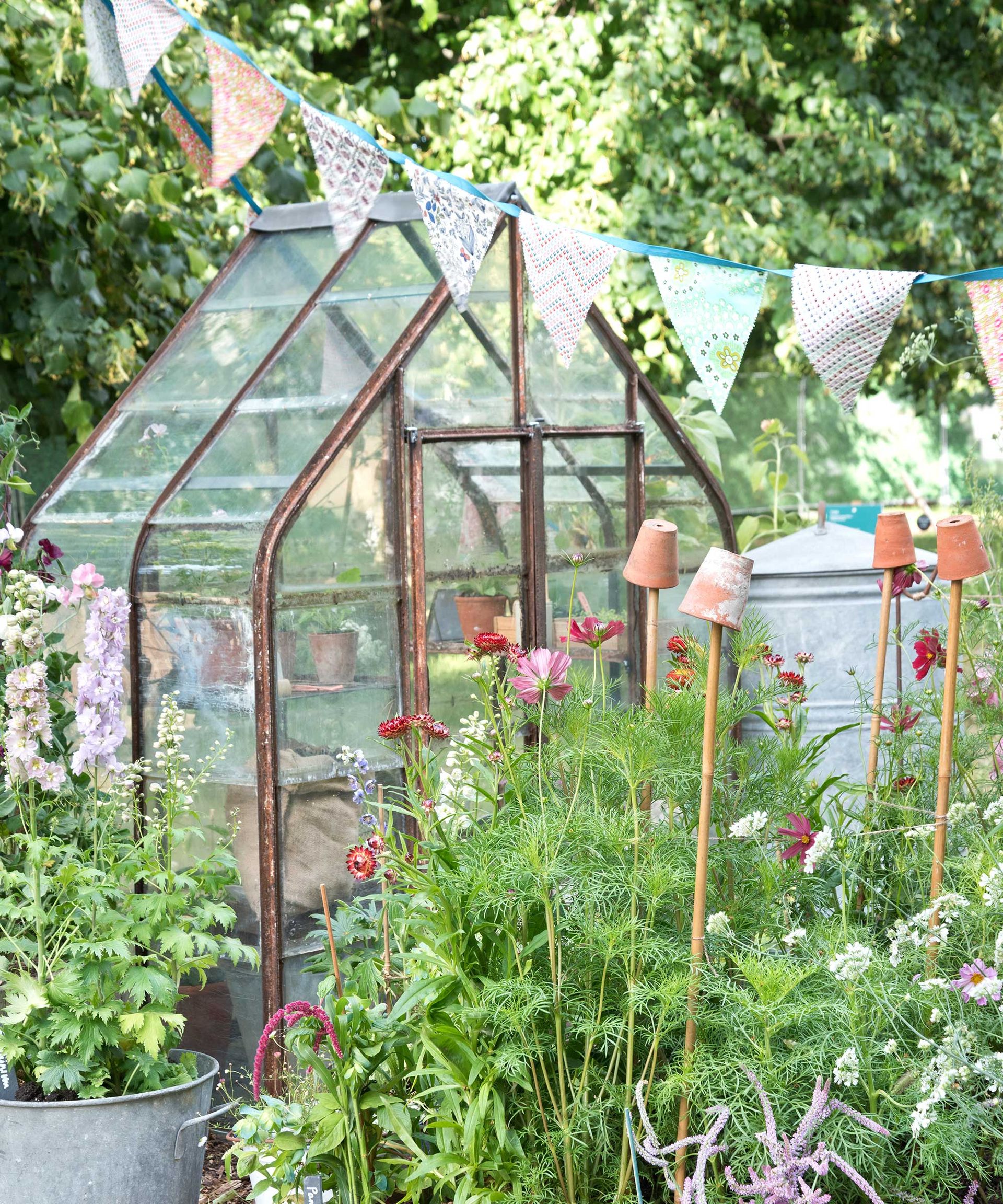 What can you sow in November?
While the list may be shorter than other months, you can still start plants off in November. Hardy crops can be sown in the vegetable garden and both ornamentals and edibles can be sown undercover. We take a look at some plants to sow this month.
1. Echinops
Echinops are stunning ornamental plants with unique jagged leaves and a spiky globe-shaped flower head that come in shades of blue and silver. These perennials are actually Mediterranean plants that can work in many different garden color schemes.
You can sow echinops either in spring or in fall, with November the last chance to sow these flowers in fall. When sown in November they need to be grown undercover throughout winter - so make space for them when planning a greenhouse space - ready to be planted out come spring.
Echinops seeds should be sown thinly in trays and pricked out into individual pots when large enough to handle. Grow them on until the frosts have passed and they can be planted out in the garden. Echinops commonly self-seed around the garden, though you can collect seed to sow or take plant cuttings during the perennial's dormant season if you want to grow more plants.
2. Eryngium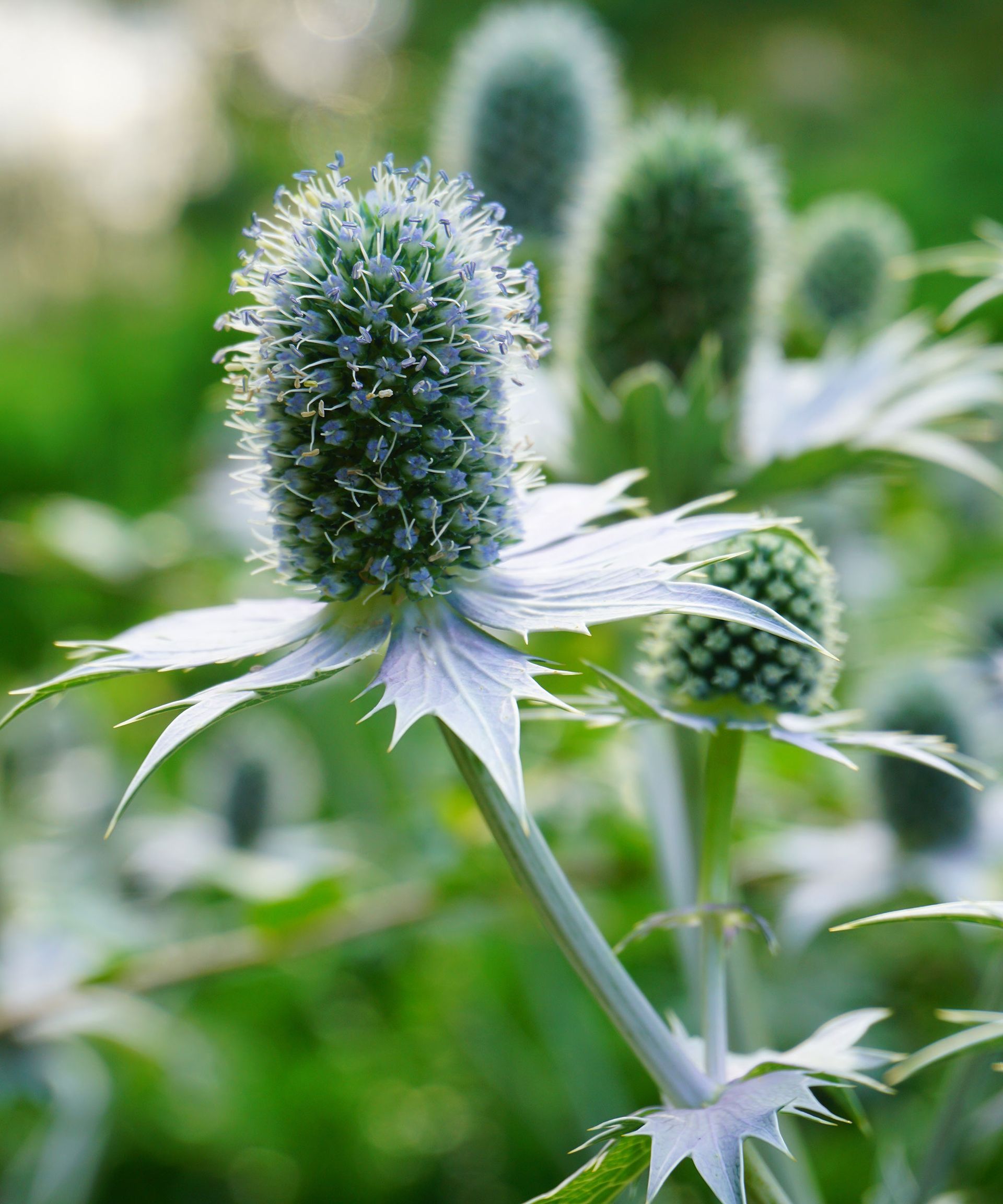 Eryngium, also known commonly as sea holly, is another dramatic spiky plant. Its serrated leaves are similar to those of a thistle and it has oval flower heads that come in a range of sizes and shades, from blue to silver-white. These distinctive perennials are popular coastal plants and ideal for drought tolerant planting ideas or dry gardens.
Eryngiums like to be sown in fall as they need a period of cold weather to ensure they germinate. Sow the seeds directly into the ground in November, or into pots or trays to keep in an unheated backyard greenhouse or cold frame, and they will hopefully burst into life come spring.
Once eryngiums are established, they will flower year-after-year and often self-seed freely around the garden. Their dramatic blooms make them great cutting garden flowers, and their spiky nature means they are rabbit repellent plants.
3. Lupines
Lupines are much-loved for their outstanding spikes of colorful blooms that flower in late spring and early summer. These perennials are favorites in cottage gardens and are fantastic plants for color and structure in flower borders. An added bonus is that their flowers that attract bees and other pollinators.
When it comes to propagating lupines, they can be grown from cuttings or from seed. Lupins from seed will grow in a variety of colors, so if you do want to replicate a specific plant then cuttings is the way to grow.
Growing lupines from seed requires them to experience a period of cold. While you can sow seeds from spring onwards, sowing lupine seeds in fall is an easy way to provide the cold snap they require. This can be done either in a cold greenhouse, cold frame or direct outdoors. After germinating indoors, pot plants on and look after them until spring.
Once plants are established, you can keep lupines blooming by regularly going out to deadhead flowers throughout the blooming period. A good option for sowing is the 'Russell Hybrid Mixed Colors' from Burpee that flower in a range of colors in early summer.
4. Fava beans
Fava beans, a crop also known as broad beans, are versatile vegetables as the shelled beans are used in a wide range of recipes. Fava beans can either be sown in fall or in spring, and beans sown in November will give you an early harvest of fava beans in May or June. The plants are a common crop in kitchen gardens and you can also grow fava beans in containers.
Whether you sow in fall or not may depend on your soil type or US hardiness zone. If you have heavy soil, a plot liable to waterlogging, or live in a climate with very cold and wet winters, then you are better waiting until spring to sow outdoors.
When planning to plant fava beans in November, choose a hardy variety - such as 'Aquadulce' - and sow beans at least nine inches apart. Simply push the beans two inches deep into the soil and they should germinate quickly, within a few weeks. You can get organic Fava bean 'Aquadulce' seeds from True Leaf Market.
5. Peas
November is an ideal time to plant early and hardy types of peas in the vegetable garden. These cold-hardy crops will germinate quickly in the moist fall soil and overwinter without any struggles with the winter cold, ready to provide a crop in early spring.
It is important that any planting site does not waterlog over the winter, as the peas are likely to rot sitting in cold and sodden soil for long periods of time. The type of pea you choose to sow in November is also going to be key. They need to be hardy types, with the likes of 'Meteor' and 'Kelvedon Wonder' two classic types that fit this bill. Make sure the peas you choose are smooth-skinned, rather than wrinkled seeds - as the latter will hold water and are best for spring sowings. See the range of pea seeds available at True Leaf Market.
Any November sowings will be at risk from mice, who love eating pea seeds during the winter. So taking precautions against them is key, and it is going to be the same with sweet peas planted in fall. Use barriers or try companion planting with allium crops that produce scents that can stop mice from eating sweet pea and pea seeds, or you risk losing all the ones you have sown quite quickly.
6. Salad leaves
There are many different types of salad leaves to sow in November, to provide a harvest throughout the colder winter months. Winter leaves are fast-growing vegetables that can be sown in October and November, whether they are grown as fall crops for a greenhouse or raised indoors on a bright windowsill. Leafy crops such as mizuna, claytonia, corn salad, mustards, and spinach are all hardy plants that can grow outdoors or indoors over the winter months.
Growing lettuce indoors, or any other leafy crops, is very simple, providing you have a container with holes for drainage that is filled with a quality potting mix. A sunny windowsill with a temperature of 50˚F to 60˚F can bring on leaves quickly and you can harvest when the leaves get large enough to eat.
If you are growing the salad leaves outdoors over winter, then they will develop quicker if you provide some protection from the coldest weather. Growers commonly use plastic covers or fleece if they do not have a protected environment, such as a greenhouse or cold frame, to grow their winter leaves in. One example is this plastic row cover and hoops set available at Amazon to offer protection to plants.
7. Scallions
October and November are normally seen as the time to plant onions and garlic in the garden, but there is another allium crop that it's possible to sow in November. That crop is scallions, also known commonly as spring onions. You can get hardier varieties of these fast-growing crops to sow in November to overwinter and provide a harvest of stalks, which have a mild onion flavor, come the following spring.
You can grow the hardiest varieties of scallion, including 'Performer' and 'White Lisbon', virtually all year round. Sow seeds thinly directly into their growing site in drills around half an inch deep. Once they have germinated, seedlings are best thinned to about two inches apart. Scallions can be grown outdoors in the ground over winter, and in pots (or indoors) for speedier harvests.
FAQs
Can I sow wildflower seeds in November?
You can sow wildflower seeds in spring or fall, with later sowings offering the benefit of earlier blooms in the spring. While some wildflowers may want a period of cold to break their dormancy, too much winter frost can cause damage. Unless you live in a milder climate, it may be best to sow them indoors in November or wait until spring to plant wildflower seeds.
Fall sowings are also not recommended for soils that are liable to get waterlogged or sit very wet for long periods during the winter. There is such a huge range of wildflower species to choose from for a wildlife garden, so check any seed packets for the recommended sowing dates.
Can I sow cornflowers in November?
Cornflowers come in a range of colors and are regularly seen in seed mixes for wildflower meadows. The plants can be sown either in the spring or in the fall, however October is usually the end of the fall planting window for cornflowers. Cornflowers can tolerate light frosts, making fall sowing only really suitable for climates with milder winters, but an early sowing can mean an earlier show of blooms next year.
---
November is also a fantastic time to plant rhubarb in your garden to provide harvests of delicious stems for years to come. It's possible to grow this perennial plant from seed, but most gardeners tend to grow rhubarb from crowns that are planted in fall or spring.
Sign up to the Homes & Gardens newsletter
Decor Ideas. Project Inspiration. Expert Advice. Delivered to your inbox.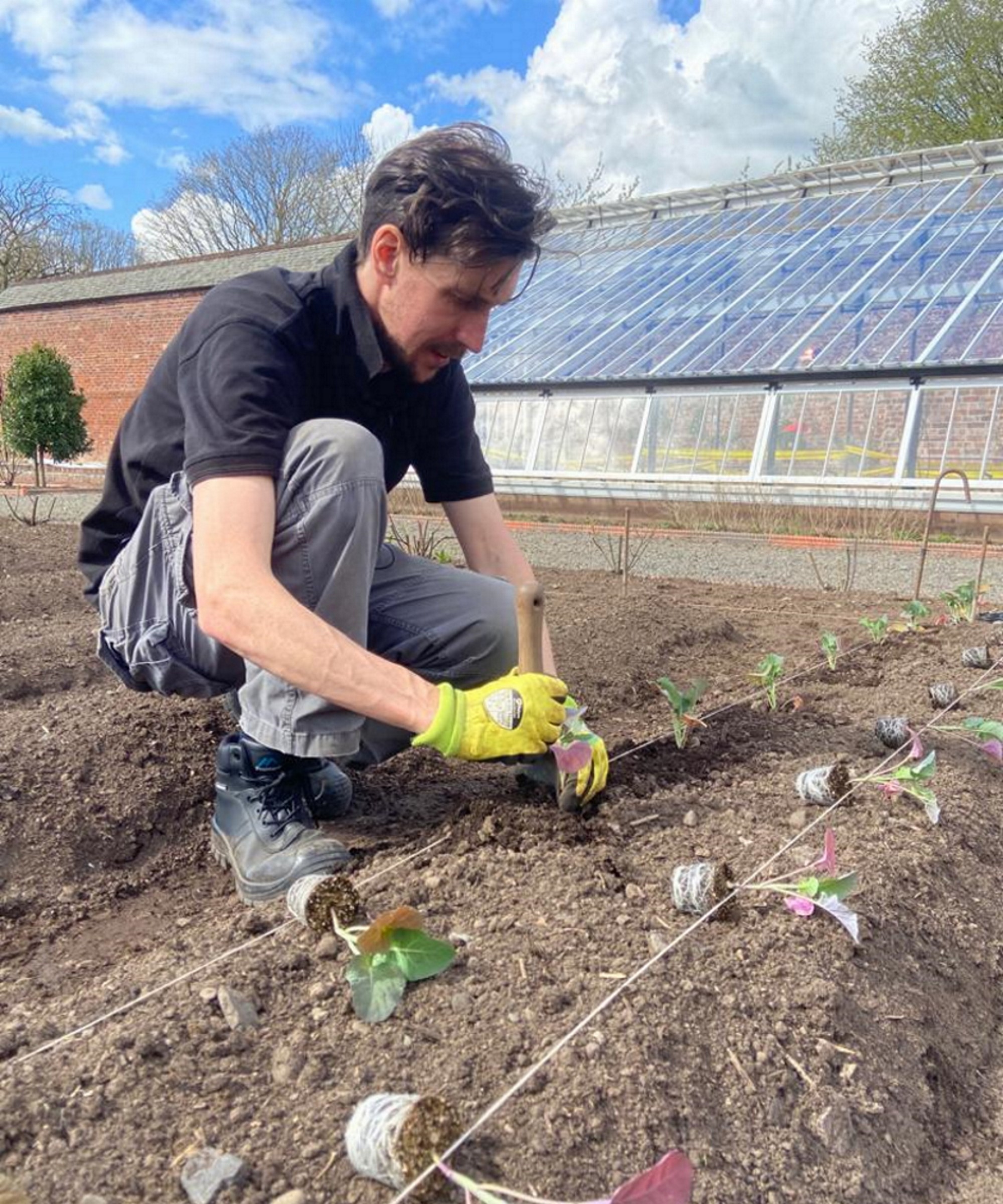 Drew's passion for gardening started with growing vegetables and salad in raised beds in a small urban terrace garden. He has gone on to work as a professional gardener in historic gardens across the UK and also specialise as a kitchen gardener growing vegetables, fruit, herbs, and cut flowers. That passion for growing extends to being an allotmenteer, garden blogger, and producing how-to gardening guides for websites. Drew was shortlisted in the New Talent of the Year award at the 2023 Garden Media Guild Awards.