American kitchen styles – 10 cabinets, materials, colors and features
This look at American kitchen styles will ensure you can find a design to suit your home and your taste

(Image credit: Future)
American kitchen styles span a wide range, providing plenty of choice when remodeling a room. A kitchen might be, for example, contemporary, traditional, transitional, Scandinavian, have farmhouse style or a cottage look, among other options.
A major investment, a kitchen should be part of your home for many years to come, so it's worth being aware of the characteristics of each style including cabinets, materials, colors, and other features so you can be confident of choosing a look with enduring appeal.
Kitchens are working rooms but also at the center of a home. While functionally they are for food preparation, kitchens are spaces to eat, work, for kids to do homework, and to spend time with the family. Any kitchen ideas selected should provide a venue in which you are comfortable during all activities, and the kitchen style is an important factor in that comfort.
Here we examine a range of kitchen styles with a distinctly American flavor to inform and inspire your own remodel plans.
American kitchen styles
This guide will show you the characteristics of a variety of kitchen cabinet ideas to assist you in choosing the look you prefer for your American kitchen remodel.
1. Traditional kitchen
A traditional design remains one of the American kitchen styles beloved by many. One of these is a good choice to create an appeal that's timeless, making it a worthy investment. Of course, traditional kitchen ideas don't lack modern features, make for a practical cooking space.
There's plenty of detail on show in a traditional kitchen which has raised panel cabinet doors that could be scalloped or beveled, or have detailed profiling or mitered corners. These are often combined with glass-fronted cabinets in which stemware and more can be displayed. Crown molding is popular, too. Islands often have corbels or pilasters and wainscoting.
Traditional kitchens are frequently painted in white and this is often contrasted with dark wood as part of the overall scheme, including for the floor. The modern twist in one of these rooms is likely to be its stainless steel appliances.
Against this elegant backdrop, it's easy to add personal favorites. 'I love a traditional kitchen with classic cabinetry, comfy bar stools, and beautiful lighting,' says Maggie Griffin, founder and lead designer at Maggie Griffin Design. 'Timeless, comfortable homes highlight a traditional kitchen, often featuring details like mixed metals, gorgeous tile work, pretty lighting, and maybe a pop of color, too.'
2. Contemporary kitchen
Where a traditional design features embellishments, a contemporary kitchen is sleek and pared back. The interest in one of these schemes comes from the contrast of the beautiful materials, colors, and textures rather than ornate detail.
Modern kitchen ideas include cabinets that often have slab fronts and may be handless, or feature drawer pulls, linear handles, or neat knobs. They often feature contrasting materials such as wood alongside a manmade material, or include cabinets in two colors.
These kitchens don't limit color choices: statement darks, bold hues, as well as whites and neutrals are all possibilities for a room in this style.
Stainless-steel appliances can be on show or discreetly concealed in this American kitchen style, while stone or other tile floors in neutral shades add another appealing material to the room's palette. Bring in a statement backsplash for modern style, and choose an undermount sink and faucet with lines as fuss-free as the rest of the room.
3. Transitional kitchens
A preferred option for many, transitional kitchens are a happy blend of modern and traditional rooms.
A kitchen of this style has the comfortable and welcoming atmosphere of a traditional kitchen, but also tends to the cleaner lines and less is more approach of a contemporary kitchen.
Cabinets are often Shaker or have inset panels and made from wood with a painted finish. As with traditional kitchens, white is a perennial favorite, but gray and beige great alternatives, and colors such as blue are also options. For those who prefer a wood finish, a stain that highlights its natural characteristics is an alternative. When it comes to counters think marble or quartz, while pendant lighting suits these rooms.
It's one of the American kitchen styles that can suit properties of different ages. 'A transitional, white kitchen is a great look for both new builds and renovated homes,' says Andi Morse, founder & principal designer at Morse Design. 'It's easy to take existing cabinetry and either paint it white or install new Shaker-style doors. Add gold hardware and statement lighting to complete the look.
'I love the transitional style because it stays current year after year. White is always trending and most requested by clients because it's fresh, clean, and bright. Leaning into the transitional style creates a less traditional aesthetic. Plus, it works in any home whether traditional, coastal, or modern.'
4. Farmhouse style kitchen
A farmhouse style kitchen, associated in many people's minds with Fixer Upper Joanna Gaines, is rustic and natural, but modern, too. The result is a relaxing ambience but a room that's highly functional.
Farmhouse kitchen ideas include attractive woods that are a major element for the floor, but perhaps for cabinets, seating, and counters, as well as via a farmhouse table and a butcher's block. Rather than one single species, a variety of woods could be used in harmonious tones in a kitchen of this style.
Painted farmhouse kitchens are also popular: white is classic, but consider neutrals with underlying warmth, or nature's blues and greens. As for the cabinets themselves, opt for raised panel designs for a farmhouse kitchen, and combine these with shiplap walls.
An apron-front sink is the perfect complement to a room of this style, and plan in open shelving for decorative accessories in natural materials and with rustic finishes or hand-painted detail.
5. Cottage style kitchens
While farmhouse kitchens are often spacious rooms with a heart-of-the-home vibe, cottage kitchens turn up the dial on coziness. It's a style suited to compact and even low ceilinged rooms, and one that doesn't stint on detail.
Cabinets might feature raised panels, but consider beadboard or open grate doors. Freestanding furniture could also be part of the layout. White or near-to-white painted finishes reflect the light to make a compact cottage kitchen feel airy; consider a distressed finish for a time-worn appearance.
Wood should be part of the materials palette for the floor, perhaps, or furniture, as well as for decorative pieces. These are an essential for a cottage kitchen and should be displayed on open shelving or cabinets.
Introduce traditional metals to a cottage kitchen, too, for knobs and handles, and faucets.
6. Scandinavian kitchens
The clean lines, light maximizing colors, and natural finishes of Scandinavian kitchens are a preference for many, who also value these kitchens for their practicality.
Cabinets may have flat fronts and be handless if your preference is towards the most minimalist take on the look, but a more homely version with Shaker style or raised panel doors is also a possibility. Be aware, though, that even a Scandi kitchen with a more classic and cozy look should be pared back. 'The lines are still clean and simple and there will be very little "fluff",' says Sofia Bune Strandh, founder of Sola Kitchens.
Choose white or pale wood to reflect the light in a Scandi kitchen, and opt for wood flooring, and counters in wood or stone, too.
A Scandinavian kitchen should pack lots of clever storage solutions in behind cabinet doors, and consider a pantry for super organized dry ingredients.
7. French style kitchens
French country kitchens have a touch of grandeur, but they are also welcoming spaces that embrace the marks of use and wear, and make the preparation of food a supremely convenient task.
A large island or table is a characteristic feature of a French kitchen, creating generous space for preparing the food that's so important to the nation's culture. So, too, is having essentials to hand. Hanging copper pans makes them easy to grab and adds warmth and interest as well. Open shelving should be part of the layout giving ready access to items such as platters and crockery.
A French style kitchen doesn't have to be pristine: wood cabinets can be time worn, and painted finishes distressed. Counters might also shown the marks of use. Matching throughout isn't important either. Consider combining fitted cabinets with freestanding cupboards that don't co-ordinate, and set a dining table with a dark wood finish against different wood or white-painted storage furniture.
'I feel like "authentic" is an overused word these days, but when it comes to kitchens, I think authenticity in design is important for both function and beauty,' says Caron Woolsey, founder and principal designer, CW Interiors. 'The kitchen is the heart of the home, where we prepare and serve the food we make to the people we love. Investing in quality appliances and rich finishes that patina with time will serve to enhance the space with use and age.
'And you can't beat the cartoon kitchen of Ratatouille. La Cornue range, copper cookware, brick walls, and zellige tile all exude culinary prowess, functionality, and that casual yet chic je ne sais quoi that only the French have truly mastered.'
8. Shaker style kitchens
Perhaps the most recognizable of American kitchen styles, Shaker kitchens are known for their timeless elegance, sleek utilitarian lines and wooden – often painted – cabinetry. 'Shaker furniture makers focused on form, developing creative solutions such as asymmetrical drawer arrangements and multipurpose forms to add visual interest without resorting to pure decoration,' says Nicholas C. Vincent from The Metropolitan Museum of Art.
Shaker kitchen doors have a flat, recessed center panel and square edges, with simple knobs or cup handles.
9. Wood kitchens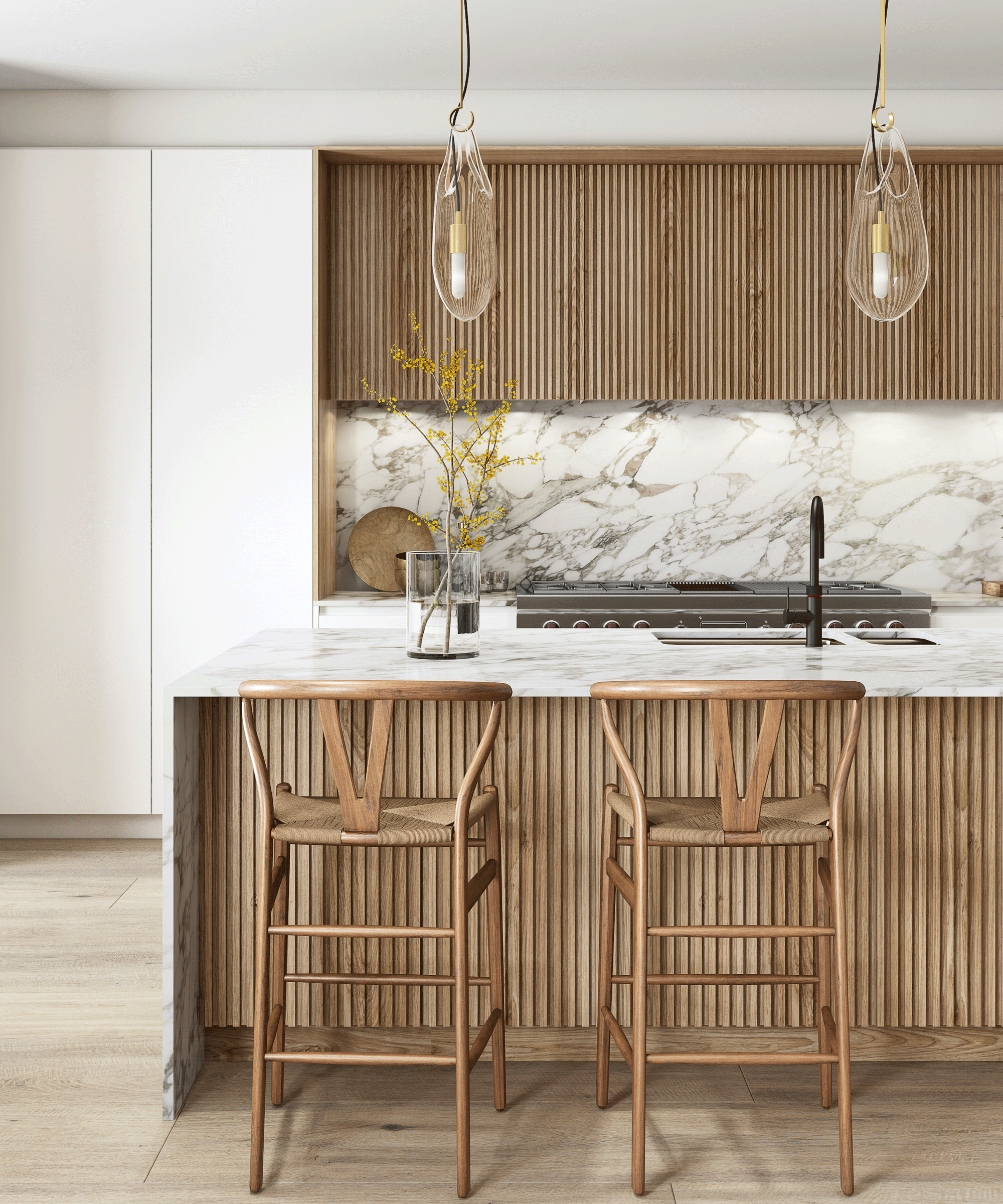 Wood kitchen cabinet ideas can range from the contemporary, as above, to more traditional or country kitchens. Country-style wooden kitchens might feature all the elements that a Shaker, cottage or traditional kitchen would; contemporary kitchens are more of a moveable feast – you can find very sleek, minimal Scandinavian – Danish – kitchen styles right through to more detailed ones, such as the fluted kitchen cabinetry above.
10. The Chef's kitchen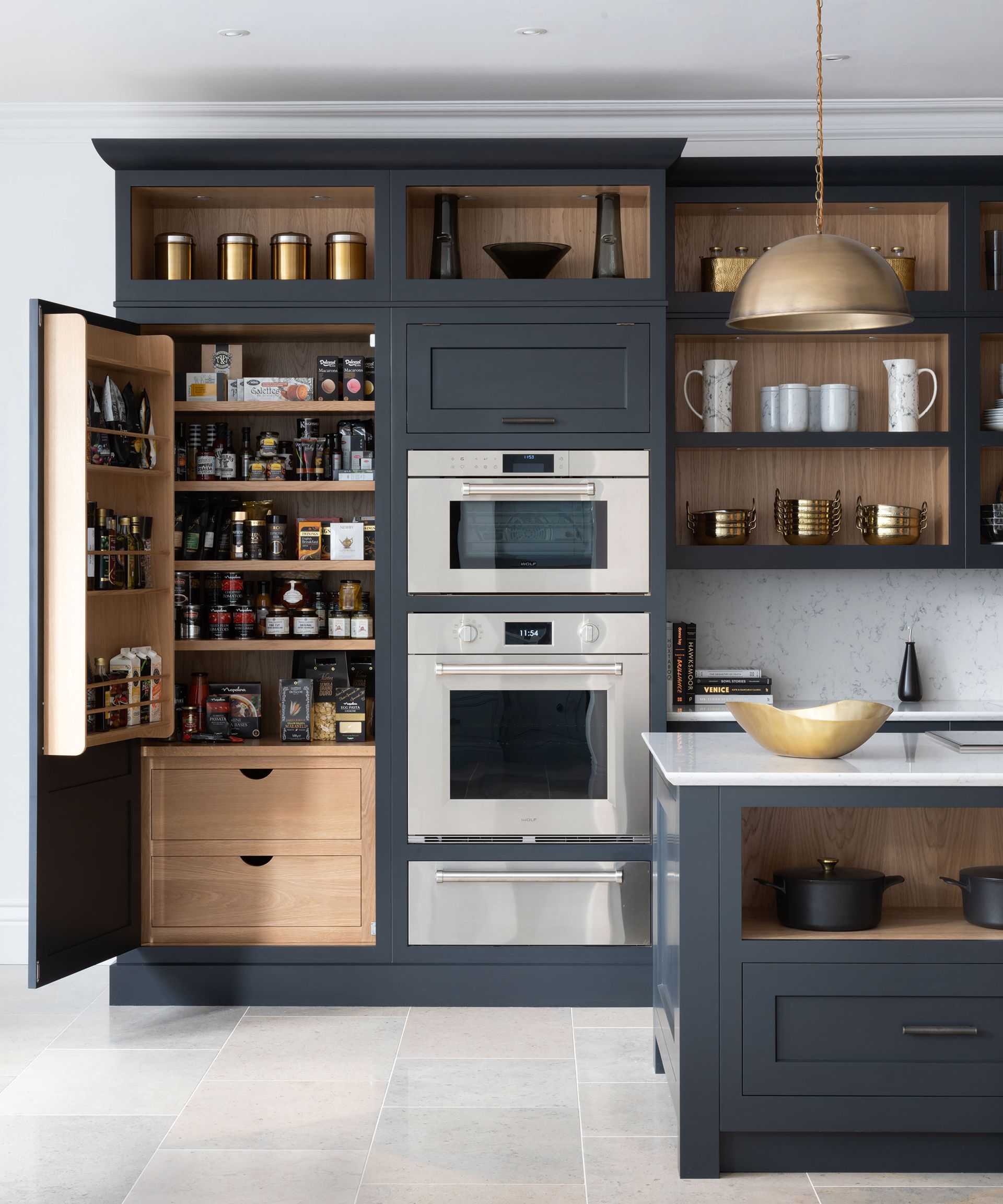 An emerging American kitchen style, the chef's kitchen focusses on functionality and practicality – with the kitchen layout ideas allowing for efficient movement around the space. This might mean a double galley layout or a single run of cabinetry with a long kitchen island running parallel.
Keeping appliances at eye-level is one way to ensure the chef's kitchen is practical and professional looking, while efficient kitchen storage ideas, such a fully-stocked pantry, are must-haves.
What is the most popular style of American kitchen?
Contemporary style kitchens followed by transitional kitchens are the most popular American kitchen styles, according to the Design Trends study from the NKBA (National Kitchen & Bath Association). Third was organic/natural style. Traditional, customarily a favorite, fell back to 10th most popular.
As for kitchen color, whites and off-whites retained their top ranking, but grays, beige/bone tones, and blues were also cited by many respondents to the study. Lighter colors were also preferred for counters and backsplashes.
Sign up to the Homes & Gardens newsletter
Decor Ideas. Project Inspiration. Expert Advice. Delivered to your inbox.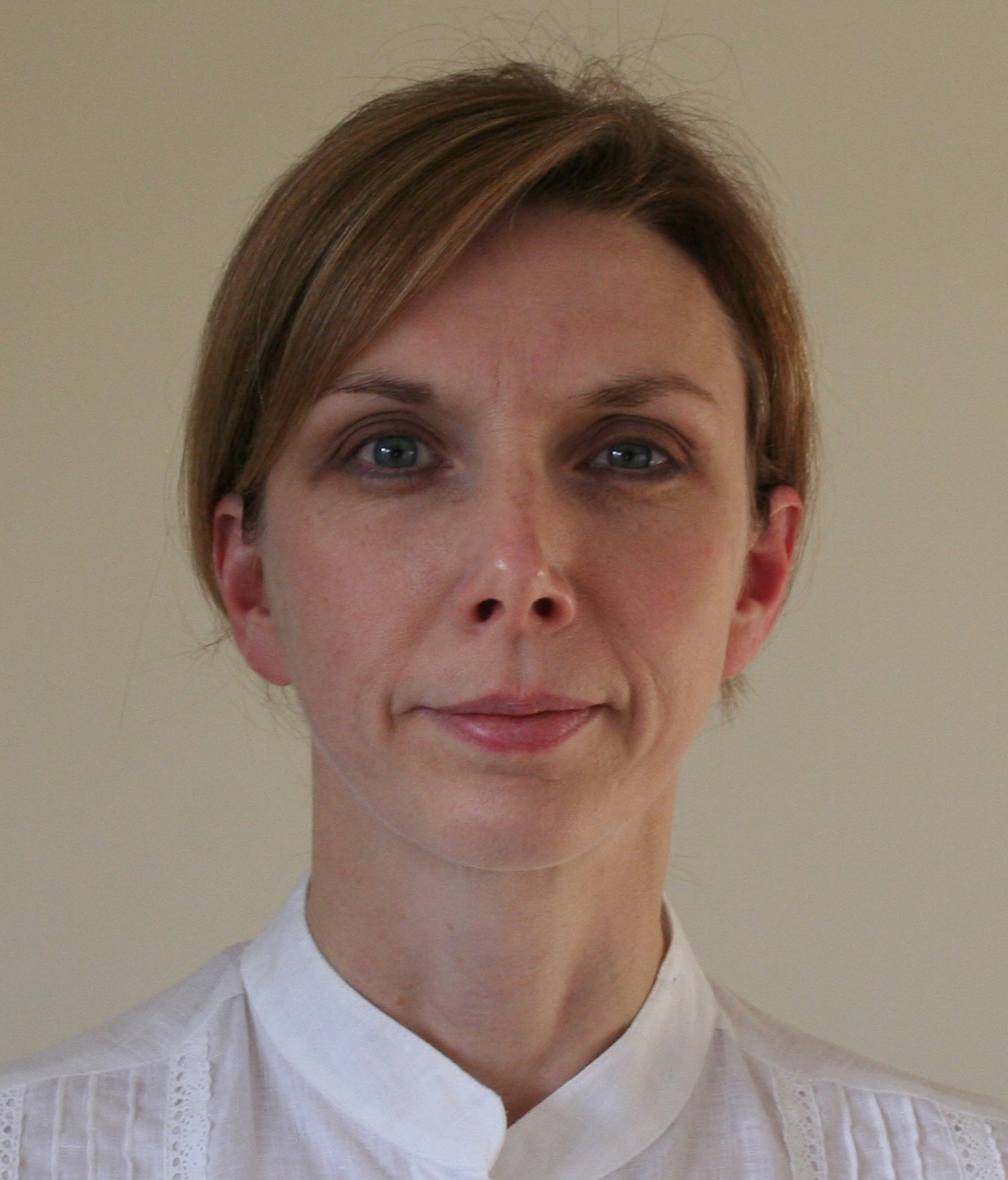 Sarah is a freelance journalist and editor. Previously executive editor of Ideal Home, she's specialized in interiors, property and gardens for over 20 years, and covers interior design, house design, gardens, and cleaning and organizing a home for H&G. She's written for websites, including Houzz, Channel 4's flagship website, 4Homes, and Future's T3; national newspapers, including The Guardian; and magazines including Future's Country Homes & Interiors, Homebuilding & Renovating, Period Living, and Style at Home, as well as House Beautiful, Good Homes, Grand Designs, Homes & Antiques, LandLove and The English Home among others. It's no big surprise that she likes to put what she writes about into practice, and is a serial house renovator.