Scandinavian kitchens – 10 ways to design a sleek and practical room
Form follows function in Scandinavian kitchens. Discover these beautifully simple designs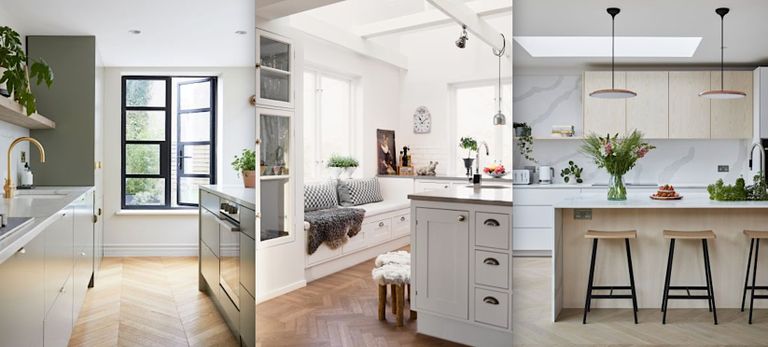 (Image credit: Future)
Scandinavian kitchens could already be on your radar when contemplating a new design for your room. The combination of clean lines, a light and bright ambience, and natural materials that typify one of these rooms has enduring appeal, after all.
But while this style of kitchen may be among your kitchen ideas, there are other important factors involved in successfully designing a Scandi kitchen and even differences among the looks favored in different countries that make up the region.
Scandinavian kitchens
Here we look at the different features as well as the aesthetic of Scandinavian kitchen design, with expert guidance to help inform a new room.
1. Follow the principles of Scandinavian kitchen design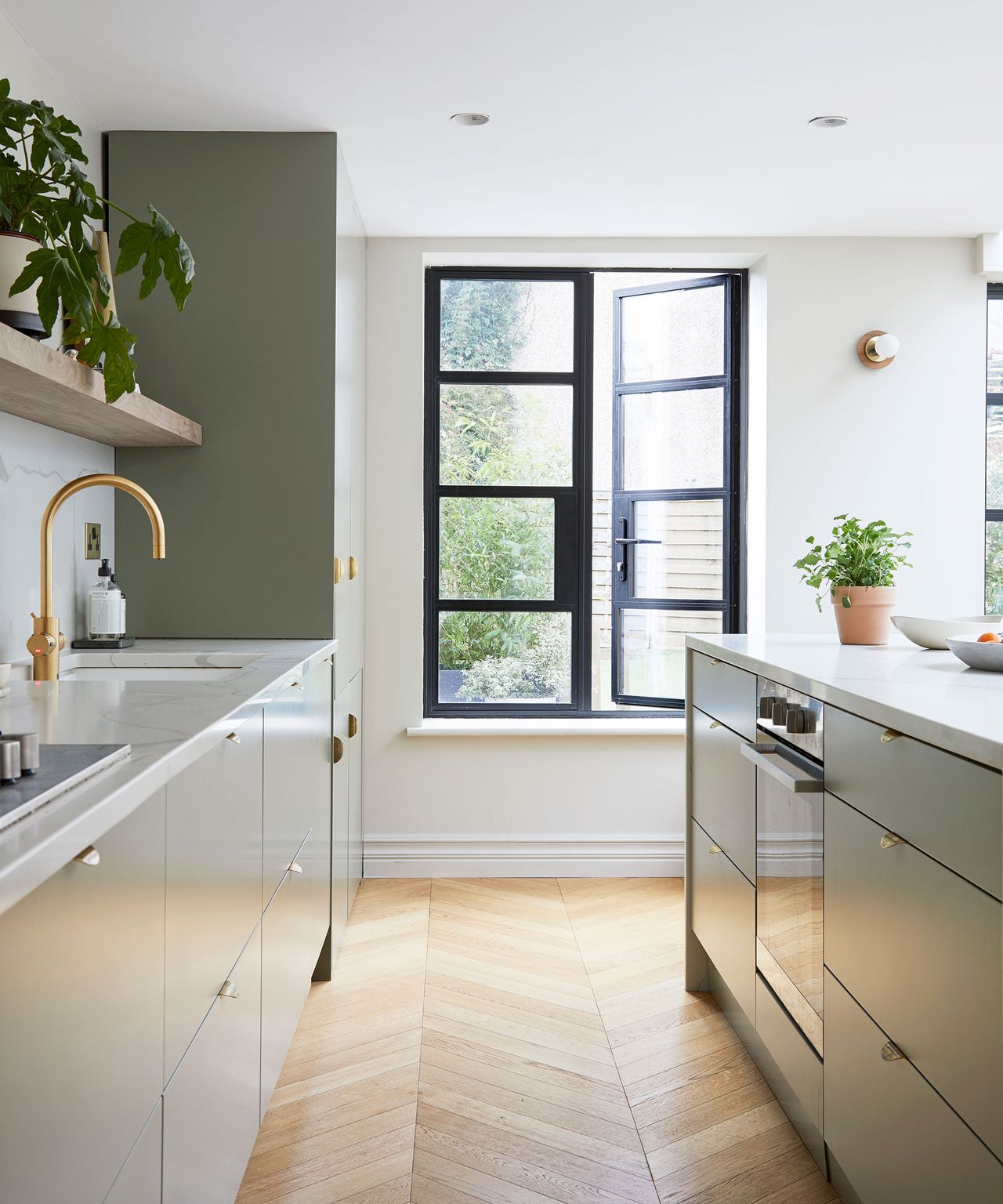 The essential principle of Scandinavian design? 'The concept of "form follows function", which basically means that function is key and every design should primarily relate to its intended function or purpose,' says Sofia Bune Strandh, founder of Sola Kitchens.
Scandinavian kitchens are, of course, no exception. Great emphasis should therefore be placed on getting your kitchen layout ideas just right – aesthetics come later.
2. Think light colors with a Scandinavian kitchen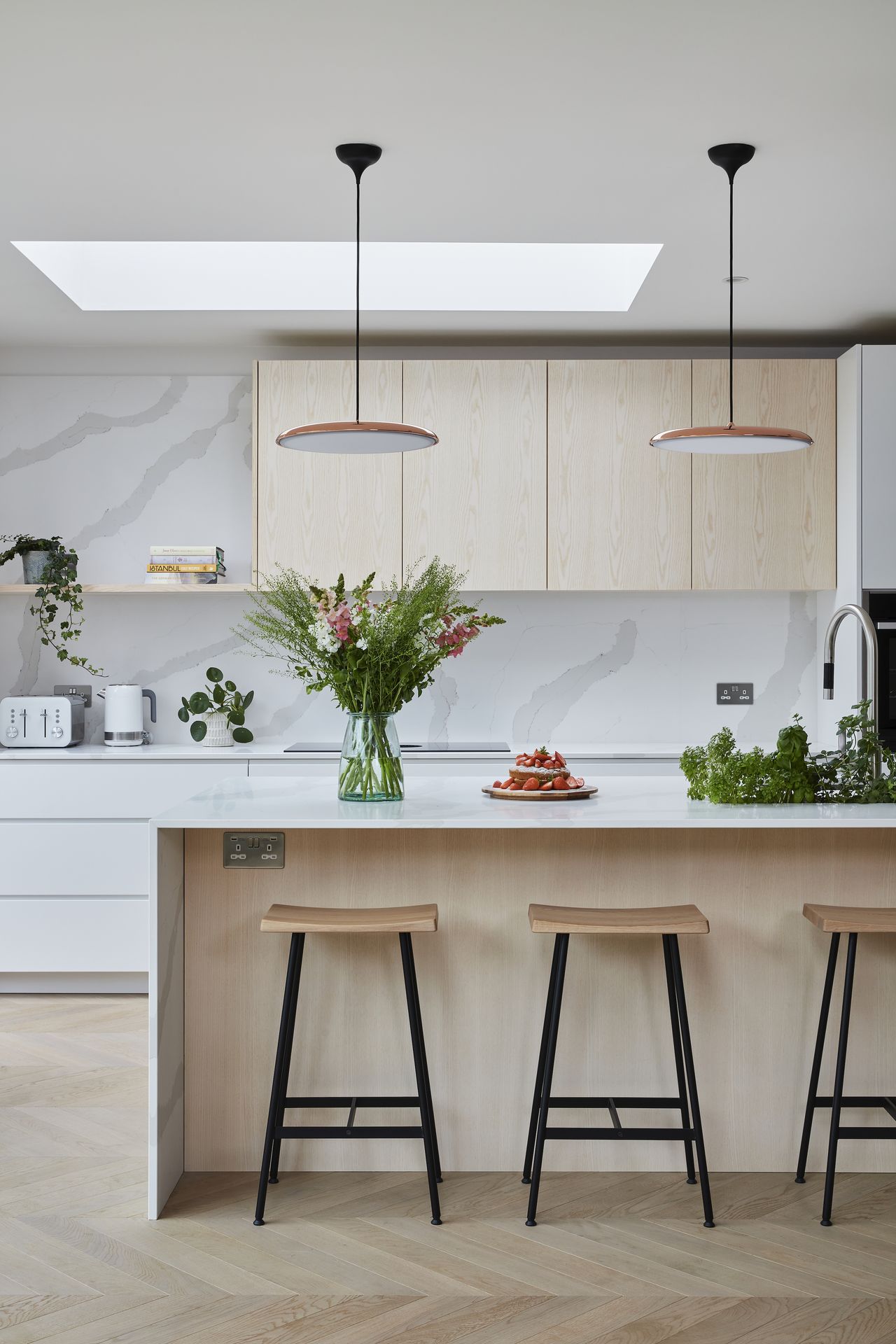 As a rule, Scandinavian kitchen design is simple with clean lines. When it comes to color, Scandinavian kitchens major in light hues for a practical reason – think white kitchen ideas or wood kitchen cabinet ideas in paler finishes.
'The Scandinavian countries are very dark in the winter and light colors and materials will reflect the little light there is,' says Sofia.
3. Invest in good kitchen lighting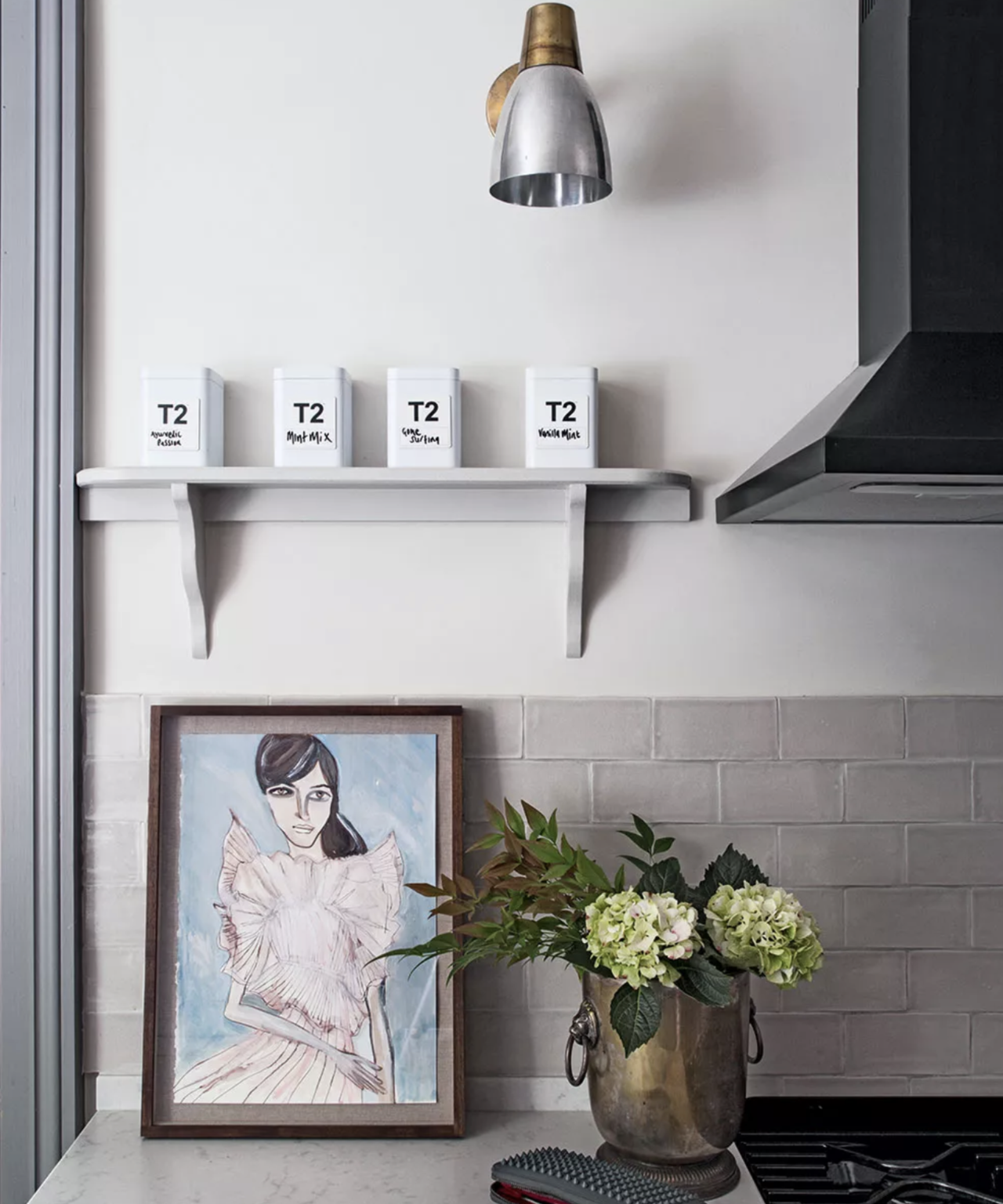 'Naturally, color can't do all the work so good kitchen lighting is also essential, but a lighting layer for ambience should be included. 'Incorporating mood lighting in every design is key,' says Sofia.
4. Scandinavian kitchens include natural materials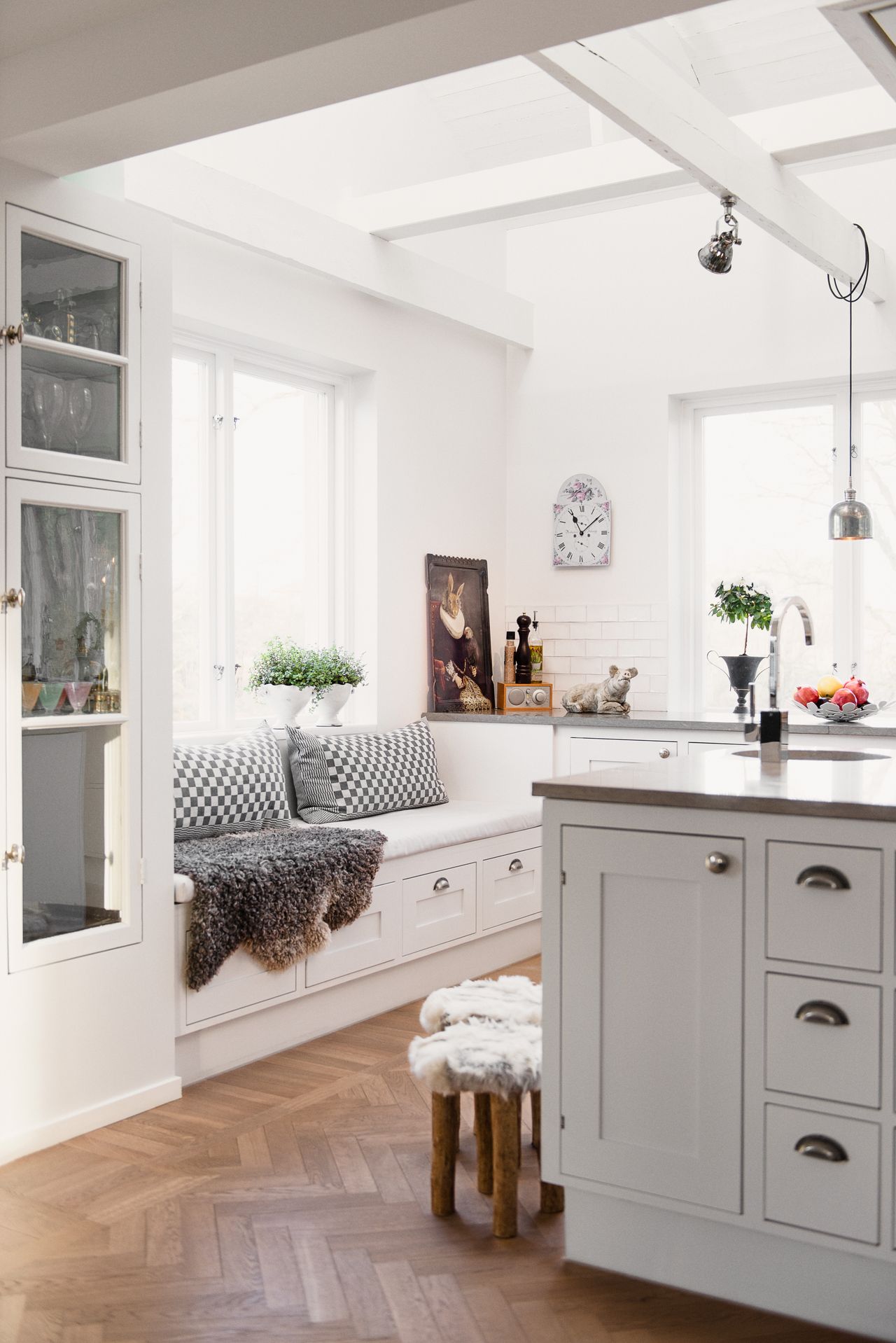 Scandinavian kitchen designs also feature plentiful natural materials. This includes as a starting point, wood kitchen flooring, and wood or natural stone kitchen countertop ideas.
'Both will imbue your space with instant warmth, then it's just a case of layering with accessories that are packed with texture and muted natural colors to get the desired, practical but beautiful look,' says Homes & Gardens Editor in Chief Lucy Searle.
5. Ensure kitchen storage is excellent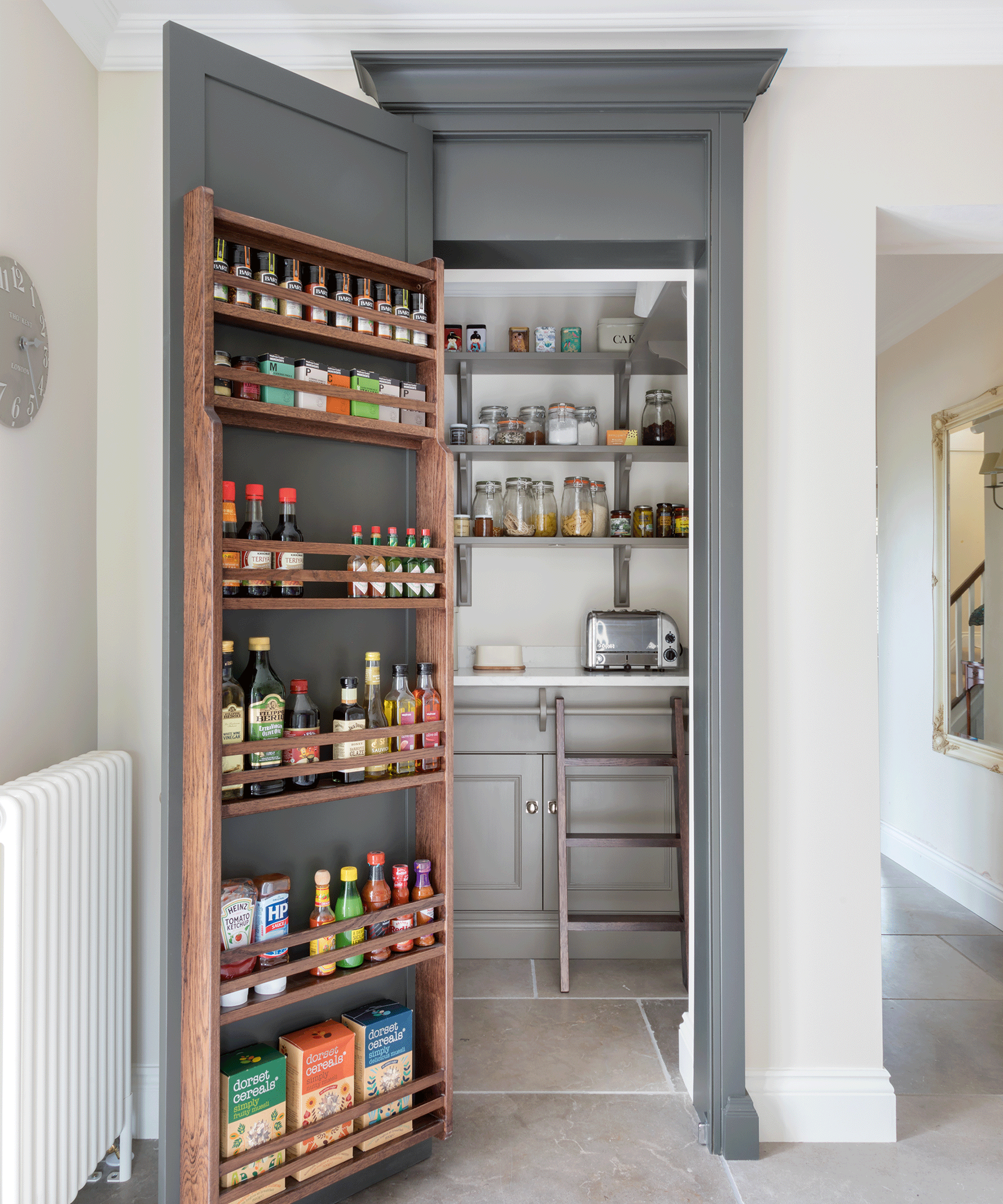 It's not just color and the material palette that are crucial, but practical solutions. One of these kitchens might be an appealing prospect because it allows excellent organization, from storage to pantry ideas.
'Scandinavian kitchens are full of clever kitchen storage solutions and are usually designed with a designated place for everything,' says Sofia.
6. Love modern? Think Danish kitchen design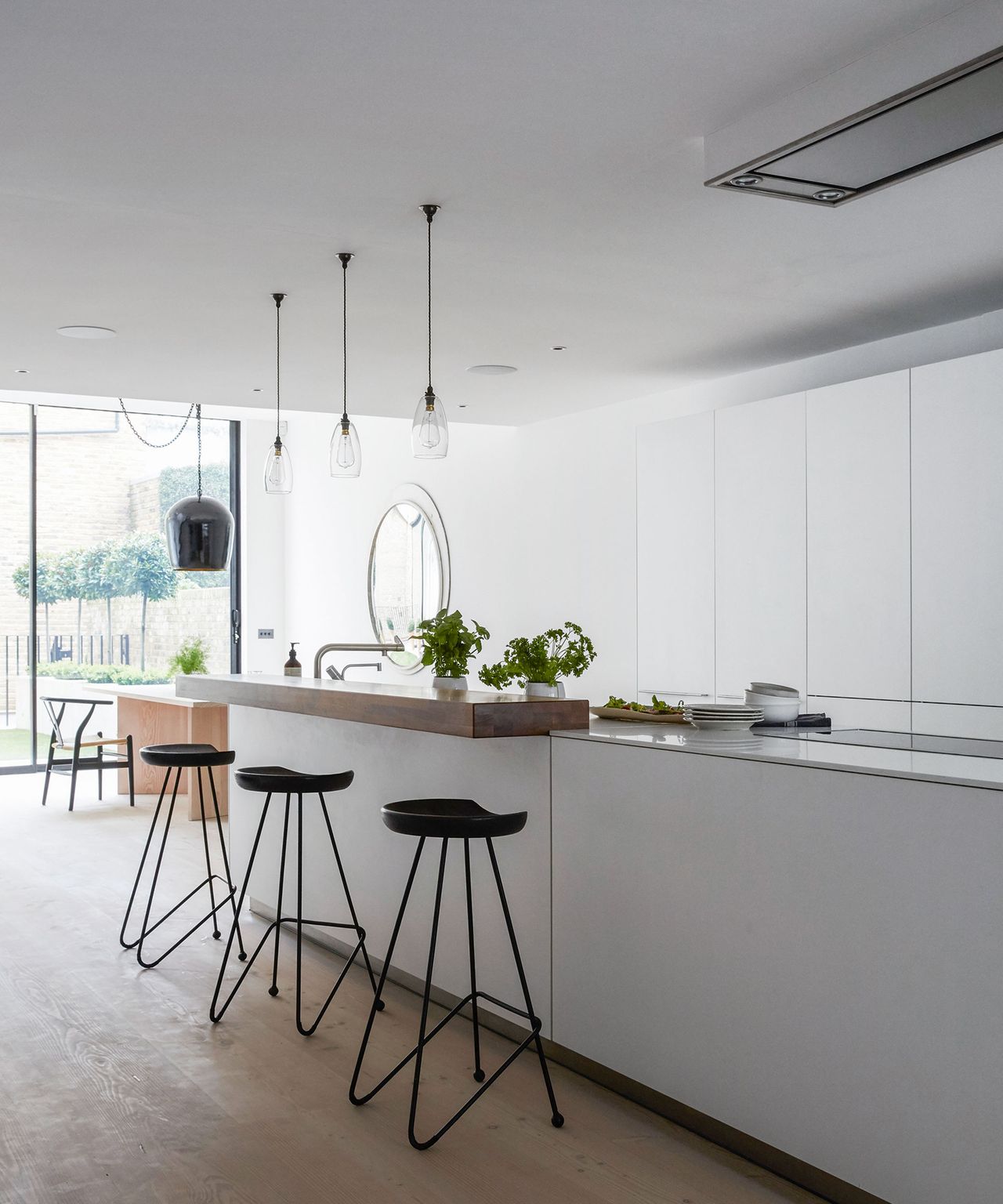 While a general concept of Scandinavian style as translated to kitchens is widely understood, it's worth appreciating differences in the asethetic between countries, and in terms of classic and more contemporary takes as these might guide design choices for your own home.
Danish and Swedish kitchen cabinet styles can be distinguished, and so can the kitchens. 'Danish design is extremely contemporary and minimalistic and lacks any unnecessary details,' explains Sofia. 'When it comes to kitchens, Danish kitchens are very often flat fronted, handleless and super symmetrical and streamlined with focus on minimalistic details and materials.
7. Love a trad appeal? Think Swedish kitchen design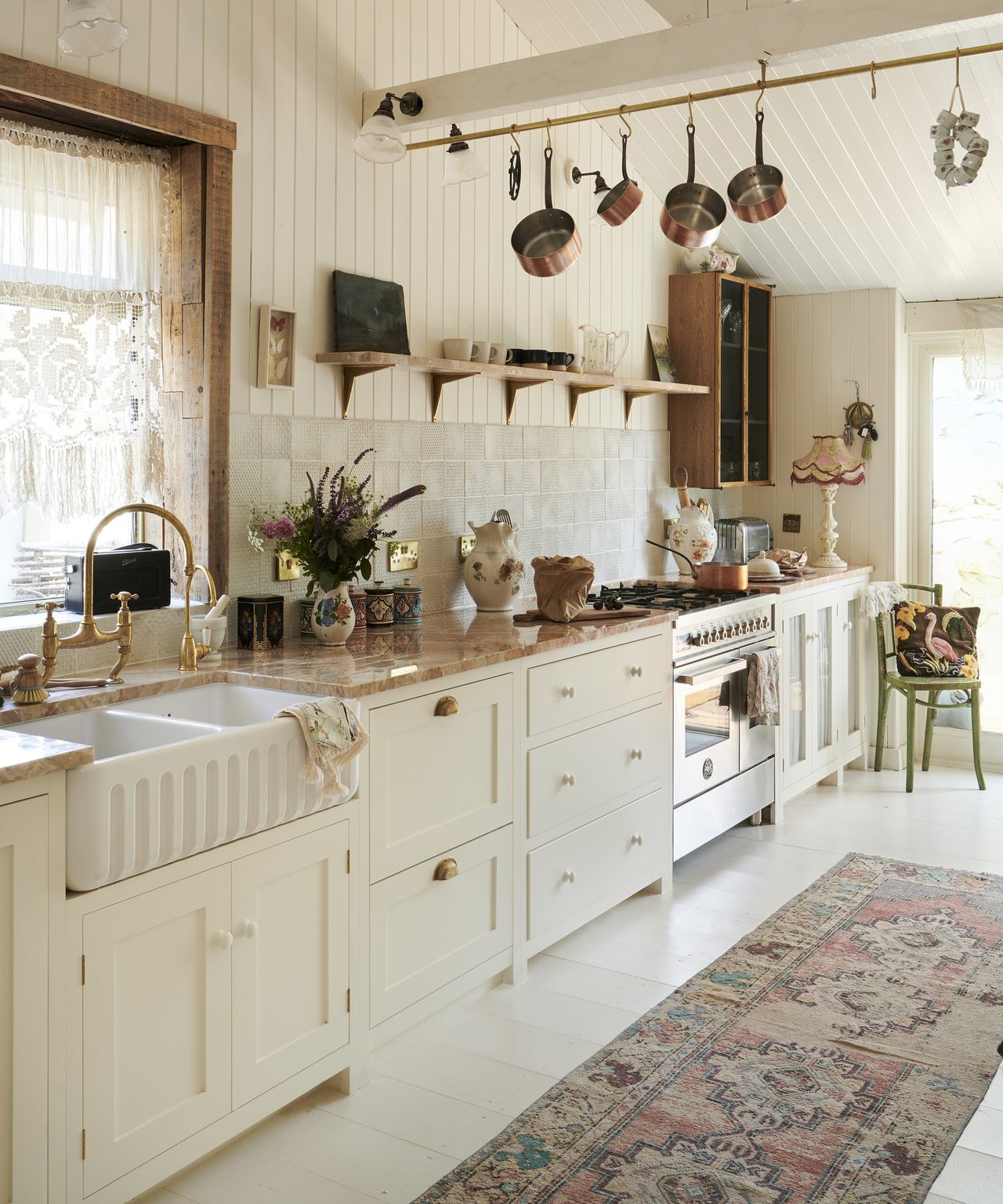 'Swedish design, on the other hand, is more homely and Shaker kitchen ideas are very common. In Sweden, more details would usually be incorporated in the design and there would be a greater use of color as well as fabric,' says Sofia.
Note, too, that Scandi kitchens might be more contemporary or classic in style. As with other contemporary kitchens, architectural lines and handleless cabinets exemplify the look of the former, while classic Scandi kitchens might have Shaker style or raised panel cabinet doors, and features such as tongue and groove paneling. Be aware, though, that even in a classic kitchen, the design details remain pared back. 'The lines are still clean and simple and there will be very little "fluff",' says Sofia.
A transitional kitchen style is also a possibility when designing a Scandi kitchen by blending different contemporary and classic elements to personal taste.
8. Max out on practical solutions in a Scandi kitchen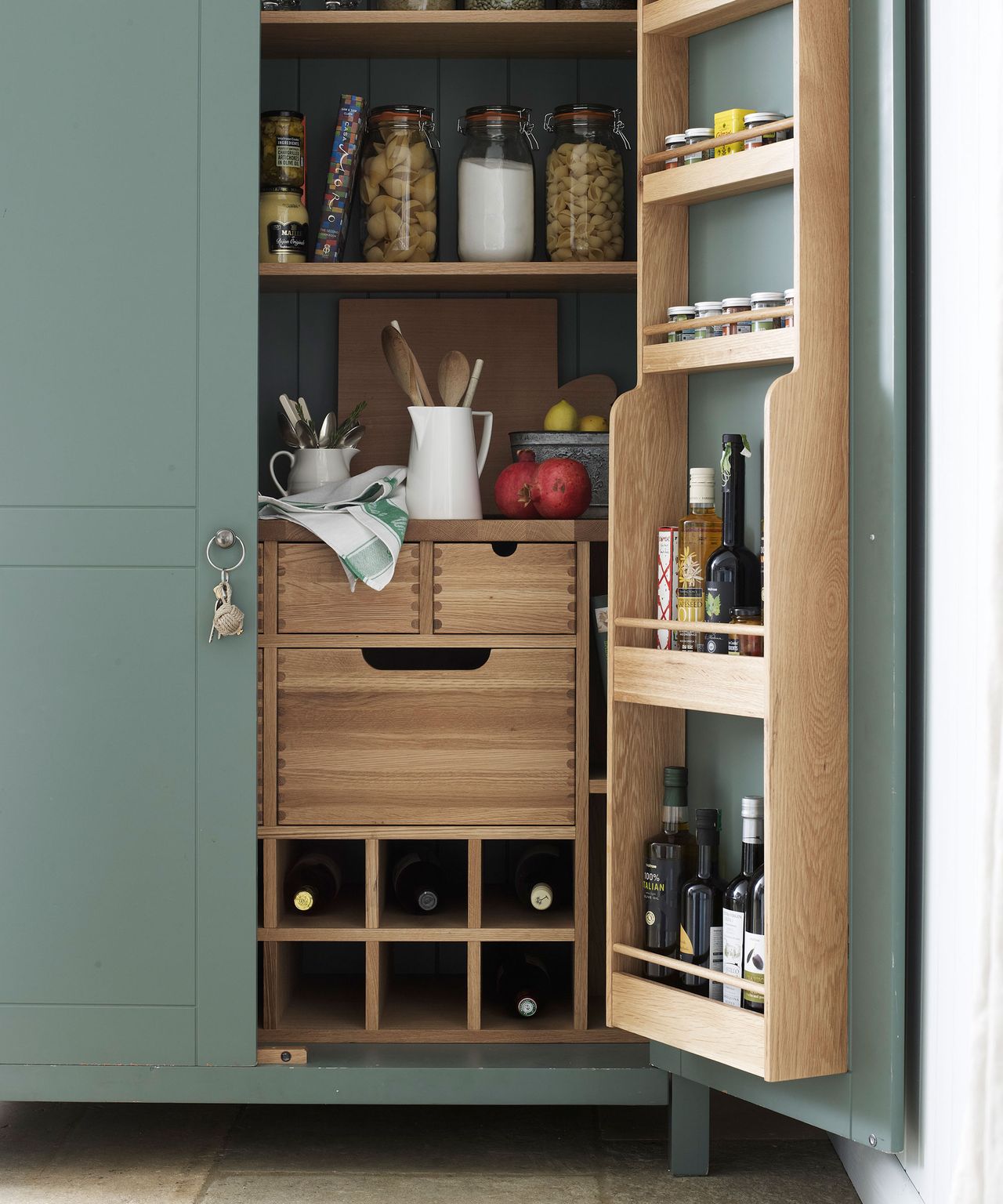 A Scandi kitchen is much more than an aesthetic choice, and functionality is a key tenent. Behind sleek cabinet doors and inside drawers, storage should be efficient with good organization solutions such as partitions for flatware, inserts for the specific items stored in an individual room, and pull-out storage for pans. Places for herbs and spices, wine, glasses, and more can also be designed in as required. And pantries and larder cabinets may also be part of a Scandi kitchen.
With pride taken in practicality of design, clever solutions are valued. 'At Sola Kitchens we have a range of very simple yet super practical solutions, such as the integrated plinth ladder, which is a little step ladder that sits under the plinth and which can easily be taken out to reach a higher cupboard in the kitchen and can then be put away in a few seconds,' says Sofia.
9. Follow the latest directions in Scandinavian kitchen design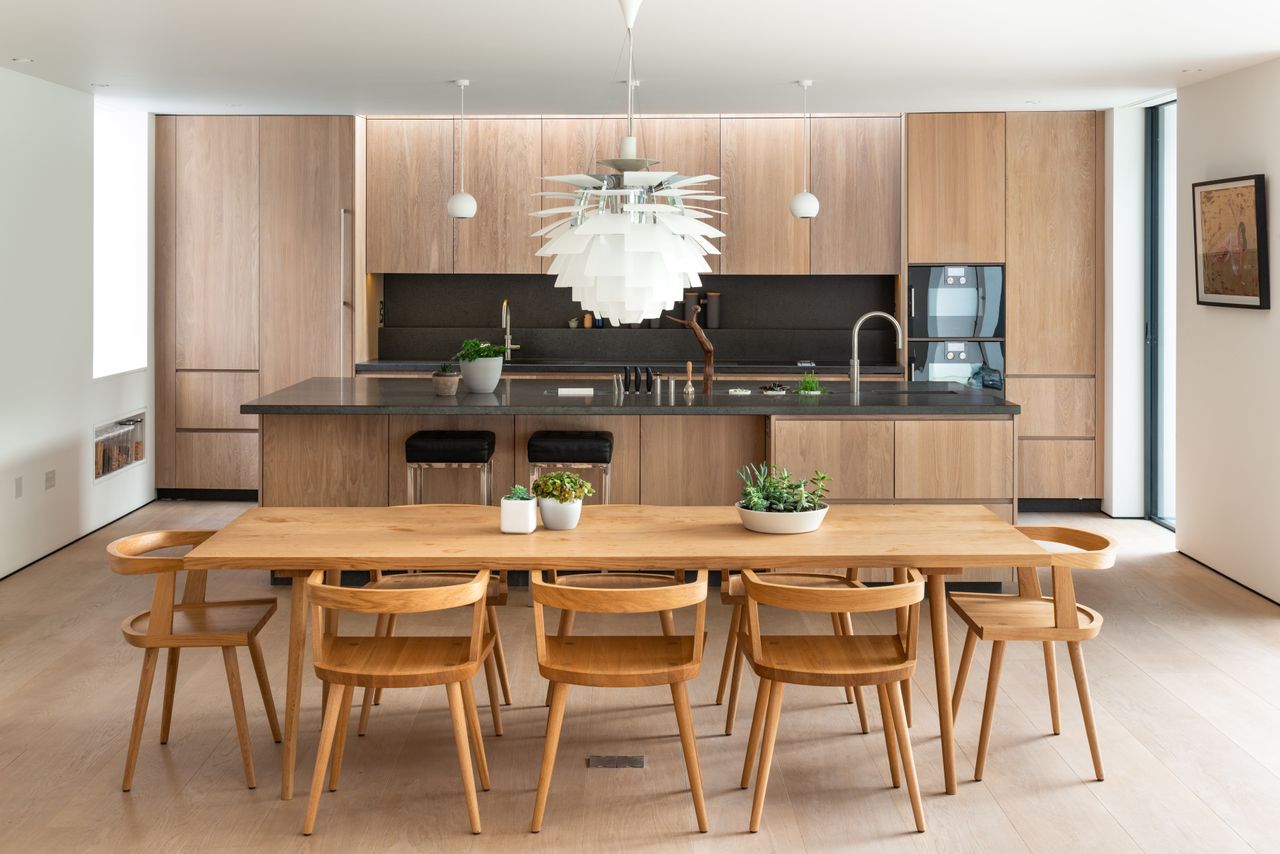 Scandinavian design is not a static concept, and an important trend is the use of even more organic elements.
'Design is moving towards very light wood such as limed oak and limed ash,' says Sofia. 'This is in line with the move towards using more natural materials in order to integrate more of nature into the house. Light woods are beautiful on their own and can also be successfully combined with both light colors to keep a light and fresh feel to the space, as well as darker, more muted colors to get a striking combination.'
10. Ensure your kitchen has eco appeal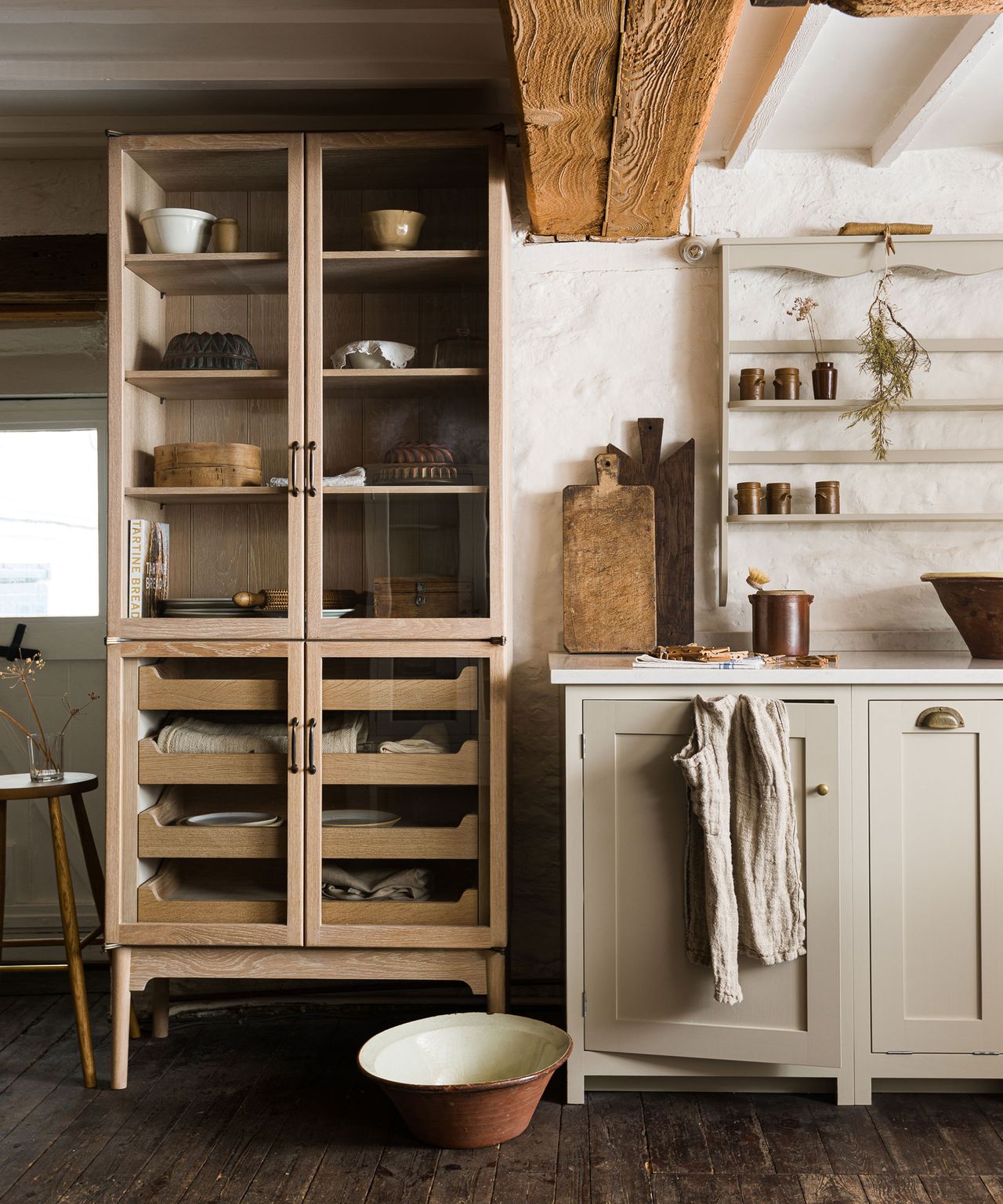 Not unique to Scandi design, but nevertheless a major trend for these kitchen designs is a concentration on sustainability and awareness of the environment.
'Scandinavian design is constantly moving towards being more sustainable and environmental friendly both in terms of the manufacturing process as well as in the terms of what materials and products are selected,' says Sofia.
What is a Scandinavian style kitchen?
Whether it tends to the most contemporary of looks or is designed with more classic elements, a Scandinavian-style kitchen retains a pleasing simplicity. 'Scandinavian kitchens are always sleek and streamlined with a modern touch,' says Sofia Bune Strandh.
Think pale and light-reflective colors, but warming touches achieved through the use of wood perhaps for cabinets, but also in additional design details such as paneling, a wood floor, and furniture such as bar stools and dining chairs.
Wood brings appealing tactility to a Scandi-style kitchen, but consider introducing different textures to the room when selecting materials for features such as the backsplash, pendant shades or area rugs.
How to you give a kitchen a Scandinavian look?
To give a kitchen a Scandinavian look, ensure it is decluttered and organized, the the cabinetry is pale-colored, that there is a ton of natural texture – from flooring through to accessories – and that wood features heavily. Scandinavian kitchens can be both contemporary and traditional in look, so you really can achieve the look, whatever your current kitchen's style.
Sarah is a freelance journalist and editor writing for websites, national newspapers, and magazines. She's spent most of her journalistic career specialising in homes – long enough to see fridges become smart,
decorating fashions embrace both minimalism and maximalism, and interiors that blur the indoor/outdoor link become a must-have. She loves testing the latest home appliances, revealing the trends in
furnishings and fittings for every room, and investigating the benefits, costs and practicalities of home improvement. It's no big surprise that she likes to put what she writes about into practice, and is a serial house revamper. For Realhomes.com, Sarah reviews coffee machines and vacuum cleaners, taking them through their paces at home to give us an honest, real life review and comparison of every model.