Scandinavian kitchens – 20 ideas that combine function and character
Form follows function in Scandinavian kitchens. Discover these beautifully simple designs that are filled with Nordic charm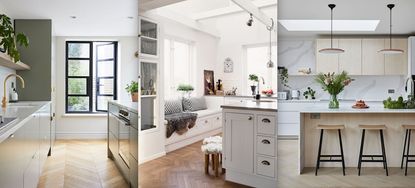 (Image credit: Future)
You can instantly recognize Scandinavian kitchens. Natural materials, clean lines and a minimalist aesthetic are all defining features of a Scandi-scheme. Unlike pure minimalism, however, the look has a softer and warmer edge as the design riles against the bitter climate of the Nordic winters. Cozy textiles, warm woods and calming, light colour-schemes all have a home in Scandinavian kitchens.
Scandinavian kitchens are undoubtedly one of our favorite kitchen ideas, however it is a difficult look to perfect. The design prioritizes practicality, with the space's function defining its form and appearance. There are even differences among the looks favored in different countries that make up the region.
'Scandinavian interiors rely on layers. They are functional light-filled spaces, primarily made up of neutral colors but with bursts of character and plenty of textures,' says Julia Miller, Creative Director of Yond Interiors. 'Many Scandi spaces utilize a variety of warm and natural materials like wool and wood to create unfussy and well edited spaces.'
Scandinavian kitchens
Channeling simple serenity, Scandinavian decor has become an influential part of our interior design lexicon. While it might seem like a new trend – think the Hygge revolution of 2017 – our love of all things Scandi actually dates back to the 1950s. Scandinavian design took Europe and America by storm in the mid-20th-century travelling hand-in-hand with the rise in popularity of modernism. It's enduring appeal stands as evidence of the timelessness of this iconic look.
Here we look at the different features as well as the aesthetic of Scandinavian kitchen design, with expert guidance to help inform a new room.
1. Opt for limed wood for instant Scandi charm
Wood kitchen cabinet ideas provide the perfect complement to Scandinavian kitchens. For the ultimate Scandi-look, limed wood is a must. Maintaining the warm appearance of the grain, liming gives wood a bright white-washed finish that complements the pale colour scheme and the minimalist aesthetic that is inherent to Scandinavian kitchens. The process of liming has the added benefit of protecting the wood, making it a practical as well as aesthetic choice – an ethos that is intrinsic to Scandinavian design.
'A brushed limed grain finish is a fabulous addition to combine with gentle colour tones to embrace the Scandi look. Just a touch is sufficient, such as using this finish for accent cabinets to contrast with paler tones for the other areas,' says Jayne Everett, co-founder and creative director of Naked Kitchens.
2. Stick to a serene color scheme
A minimal colour scheme is essential in creating the calm, relaxing sanctuary that epitomizes Scandi-style. Use traditional white kitchen ideas as your base and then accent with creams, greens and blues for a serene, bright and airy kitchen. Blonde woods and gold accents will introduce warmth to the space and unify the look.
3. Add heritage charm with reclaimed materials
Modern Scandinavian kitchens are characterized by a combination of sleek minimalist kitchen cabinet ideas and gloss paints in light shades.
However, if you are looking for a more traditional kitchen ideas then reclaimed furniture is a must-have addition alongside more matt paint finishes, as seen in this kitchen designed by Leanne Ford.
'I always want to balance the simplicity and clean lines of Scandinavian design with elements that feel deconstructed or imperfect to keep things feeling warm, casual and easy. I also try to choose materials that will get better with age – you want to choose wood that will only look and feel better as it wears, same with the floors you choose and even the kitchen faucets (unlacquered brass always wears beautifully over time!),' explains Leanne Forde.
4. Bring nature inside with botanical wallpaper
While it may seem like an unusual choice, kitchen wallpaper ideas are a brilliant addition to Scandinavian kitchens – bringing color, texture and life into the space.
A botanical inspired print offers a way to instantly imbue your kitchen with that quintessential Scandi design. 'We Scandinavians love nature and bringing it into our interior. Wallpaper is a great way to achieve this,' says Sissa Sundling, head of design at Boråstapeter.
'When it comes to kitchen wallpaper, you can afford to be bold. With base and wall cabinets, splashbacks and appliances, you will not have as much exposed wall as in other rooms of the home. A floral design will keep the feeling of the summer all year round.'
5. Install wood flooring to ensure a warmth
After the walls, your flooring is the largest area in the room, therefore, it has a strong impact on the look and feel of the space. In Scandinavian kitchens, the answer comes in wood flooring ideas, imbuing the space with instant warmth and character.
'For those looking to maximize the available natural light, opt for long, narrow floor boards that create a seamless flow through the kitchen. If specified in a light colourway, this will reflect the natural light beautifully, giving a greater feeling space,' says Calven Gurr, showroom manager at Havwoods.
However, when it comes to kitchen flooring ideas, practicality reigns supreme. 'If installing wooden flooring in your kitchen then an engineered board would be your best option over a solid wood plank. The multi-layered construction of an engineered plank means that it's far less susceptible to warping in areas where temperatures fluctuate, which will enhance the longevity of your wood flooring as the risk of swelling and shrinking is significantly reduced.'
Enhance the look by pairing with classic Scandi furnishings such as this chair from Oka.
6. Add rugs and soft furnishings to channel Hygge style
It is the softer edges and the accessories that provide the marked difference between minimalist kitchen ideas and Scandinavian kitchens. Be sure to incorporate lots of seating areas, with plenty of cushions and faux furs throws. Draw on Scandinavian living room ideas and dress wooden floors with soft yet durable rugs in neutral colorways.
'Due to the cold climate in Scandinavia, many kitchens feature a modest area rug to make them seem cozier. This is an example of hygge, the Danish notion of living well at home via simplicity and comfort. Little comforts can go a long way toward ensuring that you live a long and happy life,' says Zaeem Chaudhary, Architectural Draftsman at AC Design Solutions.
7. Prioritize form and fiction
Practicality is another buzz word of Scandinavian design. Everything must have a role and be functional as well as beautiful.
'Scandinavian kitchens are all about simplicity and functionality. They rely on the fact that most people don't have time to go back and forth between the kitchen and the dining room, so everything has to be easy for the cook. This means that you want your kitchen to be easy to use—and not just by you, but also by everyone who works in your household or lives with you. That's why Scandinavian kitchens tend to be small spaces with big appliances, such as a refrigerator and a stovetop range,' explains Ismail Kuden, the Co-Founder of Kuden Rugs.
If you're looking for more inspiration there are plenty of pantry storage ideas and kitchen cupboard storage ideas that will help you to create a design that works for you and your family.
8. Ensure you have a large table and plenty of chairs
As in many cultures, Scandinavian kitchens form the heart of the home. They are a space where the family comes together to enjoy good food and good company. No Scandinavian kitchen is complete without a space to dine. There are plenty of eat-in kitchen ideas that are sure to inspire, however, for Scandinavian kitchens invest in a substantial wooden table, with enough room for all the family to gather around and pair with classic Scandinavian wishbone chairs, as seen in this kitchen from Gunter & Co.
If you want to make your dining space feel as though it has its own identity, then why not incorporate some dining room ideas into your look, too?
9. Balance natural and artifical for a bright space
Nordic winters bring with them dark nights and often gray days, so it is essential that the interior of the home provides a light and bright contrast to the dreary exterior.
There are several ways for how to increase natural light which together work to brighten your Scandinavian kitchen.
Large windows bring the outside in and flood the space with natural light and make the most of the stunning views outside. Light walls and cabinetry and glazed dresser fronts all reflect light back into the room.
Artificial light, provided by Garden Trading's large concrete pendant, provides atmospheric illumination come the evening, too. If you're wondering how to balance these two elements together, then knowing how to plan kitchen lighting while also seeking inspiration from kitchen lighting ideas will help you to achieve the perfect combination.
10. Embrace Scandinavian blue
Blue kitchen ideas have come to prominence in recent years, loved for their timeless charm and versatility. Enter Scandinavian blue.
'One-color is particularly linked with Scandinavian design. Scandinavian blue is a muted blue that's been blended with gray to give it a desaturated, toned-down look and it can be found all over the house. In a Scandi kitchen, I think it looks best as cabinet paint. With a square white tile backsplash and a gray wood kitchen island table,' says Zaeem Chaudhary.
11. Follow the principles of Scandinavian kitchen design
The essential principle of Scandinavian design? 'The concept of "form follows function", which basically means that function is key and every design should primarily relate to its intended function or purpose,' says Sofia Bune Strandh, founder of Sola Kitchens.
Scandinavian kitchens are, of course, no exception. Great emphasis should therefore be placed on getting your kitchen layout ideas just right – aesthetics come later.
12. Brighten your Scandinavian kitchens with white
As a rule, Scandinavian kitchen design is simple with clean lines. When it comes to color, Scandinavian kitchens major in light hues for a practical reason – think white kitchen ideas or wood kitchen cabinet ideas in paler finishes.
'The Scandinavian countries are very dark in the winter and light colors and materials will reflect the little light there is,' says Sofia.
13. Invest in good kitchen lighting
'Naturally, color can't do all the work so good kitchen lighting is also essential, but a lighting layer for ambience should be included. 'Incorporating mood lighting in every design is key,' says Sofia.
14. Scandinavian kitchens include natural materials
Scandinavian kitchen designs also feature plentiful natural materials. This includes as a starting point, wood kitchen flooring, and wood or natural stone kitchen countertop ideas.
'Both will imbue your space with instant warmth, then it's just a case of layering with accessories that are packed with texture and muted natural colors to get the desired, practical but beautiful look,' says Homes & Gardens Editor in Chief Lucy Searle.
15. Ensure kitchen storage is excellent
It's not just color and the material palette that are crucial, but practical solutions. One of these kitchens might be an appealing prospect because it allows excellent organization, from storage to pantry ideas.
'Scandinavian kitchens are full of clever kitchen storage solutions and are usually designed with a designated place for everything,' says Sofia.
16. Love modern? Think Danish kitchen design
While a general concept of Scandinavian style as translated to kitchens is widely understood, it's worth appreciating differences in the asethetic between countries, and in terms of classic and more contemporary takes as these might guide design choices for your own home.
Danish and Swedish kitchen cabinet styles can be distinguished, and so can the kitchens. 'Danish design is extremely contemporary and minimalistic and lacks any unnecessary details,' explains Sofia. 'When it comes to kitchens, Danish kitchens are very often flat fronted, handleless and super symmetrical and streamlined with focus on minimalistic details and materials.
17. Love a trad appeal? Think Swedish kitchen design
'Swedish design, on the other hand, is more homely and Shaker kitchen ideas are very common. In Sweden, more details would usually be incorporated in the design and there would be a greater use of color as well as fabric,' says Sofia.
Note, too, that Scandi kitchens might be more contemporary or classic in style. As with other contemporary kitchens, architectural lines and handleless cabinets exemplify the look of the former, while classic Scandi kitchens might have Shaker style or raised panel cabinet doors, and features such as tongue and groove paneling. Be aware, though, that even in a classic kitchen, the design details remain pared back. 'The lines are still clean and simple and there will be very little "fluff",' says Sofia.
A transitional kitchen style is also a possibility when designing a Scandi kitchen by blending different contemporary and classic elements to personal taste.
18. Max out on practical solutions in a Scandi kitchen
A Scandi kitchen is much more than an aesthetic choice, and functionality is a key tenent. Behind sleek cabinet doors and inside drawers, storage should be efficient with good organization solutions such as partitions for flatware, inserts for the specific items stored in an individual room, and pull-out storage for pans. Places for herbs and spices, wine, glasses, and more can also be designed in as required. And pantries and larder cabinets may also be part of a Scandi kitchen.
With pride taken in practicality of design, clever solutions are valued. 'At Sola Kitchens we have a range of very simple yet super practical solutions, such as the integrated plinth ladder, which is a little step ladder that sits under the plinth and which can easily be taken out to reach a higher cupboard in the kitchen and can then be put away in a few seconds,' says Sofia.
19. Follow the latest directions in Scandinavian kitchen design
Scandinavian design is not a static concept, and an important trend is the use of even more organic elements.
'Design is moving towards very light wood such as limed oak and limed ash,' says Sofia. 'This is in line with the move towards using more natural materials in order to integrate more of nature into the house. Light woods are beautiful on their own and can also be successfully combined with both light colors to keep a light and fresh feel to the space, as well as darker, more muted colors to get a striking combination.'
20. Ensure your kitchen has eco appeal
Not unique to Scandi design, but nevertheless a major trend for these kitchen designs is a concentration on sustainability and awareness of the environment.
'Scandinavian design is constantly moving towards being more sustainable and environmental friendly both in terms of the manufacturing process as well as in the terms of what materials and products are selected,' says Sofia.
What is a Scandinavian style kitchen?
Whether it tends to the most contemporary of looks or is designed with more classic elements, a Scandinavian-style kitchen retains a pleasing simplicity. 'Scandinavian kitchens are always sleek and streamlined with a modern touch,' says Sofia Bune Strandh.
Think pale and light-reflective colors, but warming touches achieved through the use of wood perhaps for cabinets, but also in additional design details such as paneling, a wood floor, and furniture such as bar stools and dining chairs.
Wood brings appealing tactility to a Scandi-style kitchen, but consider introducing different textures to the room when selecting materials for features such as the backsplash, pendant shades or area rugs.
How to you give a kitchen a Scandinavian look?
To give a kitchen a Scandinavian look, ensure it is decluttered and organized, the the cabinetry is pale-colored, that there is a ton of natural texture – from flooring through to accessories – and that wood features heavily. Scandinavian kitchens can be both contemporary and traditional in look, so you really can achieve the look, whatever your current kitchen's style.
What are Scandi colours?
'Scandi colours are a range of muted pastel colors that have become popular
in recent years, especially among Scandinavian interior designers. The
palette is often described as consisting of light blues, greens, and pinks,
with occasional grays and blacks. While the colors may be used to create a
range of moods, they are typically considered to be calming and relaxing,' says David Gu, CEO and Interior Designer at Neutypechic.
How do you make a hygge kitchen?
You can make a hygge kitchen by ensuring that the space feels cozy, warm and welcoming. Cushions, rugs and fire in the logburner are all great ways to make a hygge kitche.
'Lots of handmade and time worn items make a kitchen hygge. Another key to the hygge feel is to ensure that you fill your kitchen with items that you enjoy using and looking at,' says Julia Miller.
Sign up to the Homes & Gardens newsletter
Decor Ideas. Project Inspiration. Expert Advice. Delivered to your inbox.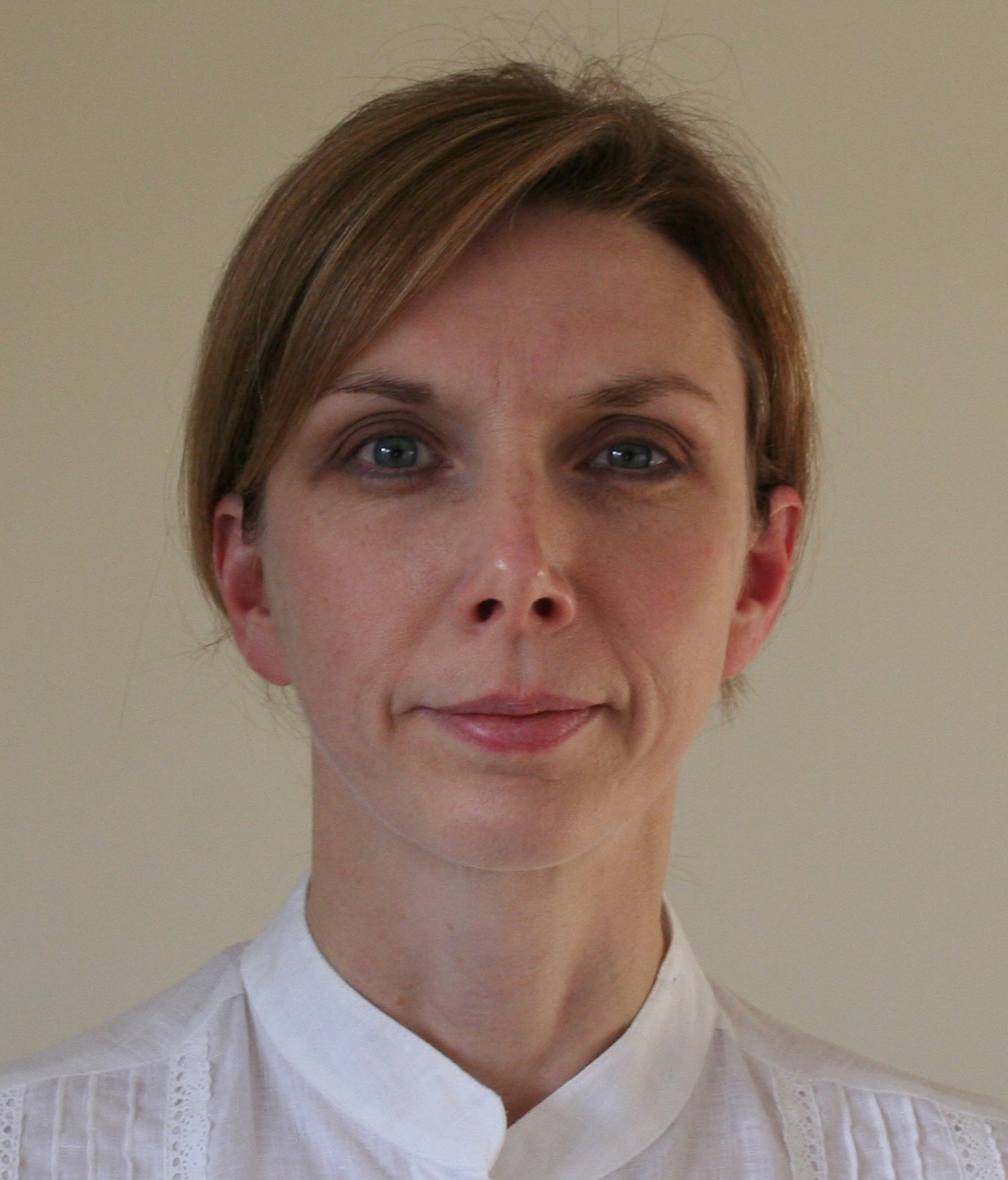 Sarah is a freelance journalist and editor. Previously executive editor of Ideal Home, she's specialized in interiors, property and gardens for over 20 years, and covers interior design, house design, gardens, and cleaning and organizing a home for H&G. She's written for websites, including Houzz, Channel 4's flagship website, 4Homes, and Future's T3; national newspapers, including The Guardian; and magazines including Future's Country Homes & Interiors, Homebuilding & Renovating, Period Living, and Style at Home, as well as House Beautiful, Good Homes, Grand Designs, Homes & Antiques, LandLove and The English Home among others. It's no big surprise that she likes to put what she writes about into practice, and is a serial house renovator.