Farmhouse curtain ideas – 15 beautiful yet rustic window treatments
These inspiring farmhouse curtain ideas and expert tips will help you to take your window dressings to the next level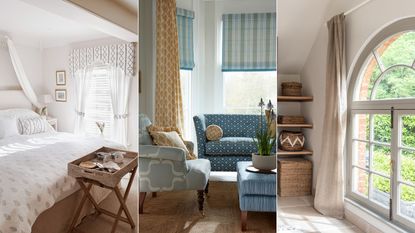 (Image credit: Future)
Farmhouse curtain ideas play an invaluable role in how a room looks and feels. Not only do they offer a versatile way to control light levels and privacy, but they also provide endless decorative benefits. From adding color and texture, to evoking a sense of warmth and personality, the right design can pull together an entire interior scheme.
While often left to the end of a design journey, curtain ideas should, in fact, be considered from the outset, ensuring they are integrated into the design rather than serving as an addendum to the space. In fact, the right curtain fabric can even provide a jumping-off point for the whole scheme, providing base colors and textures onto which other furnishings can build.
'To capture a timeless farmhouse look choose a neutral palette and subtly contrasting colors. Introduce natural materials such as wood and linen; the varying textures will create a rustic aesthetic, which will combine with the quiet colors for an air of familiarity and serenity,' says Simon Temprell, interior design manager, Neptune.
Farmhouse curtain ideas
When it comes to modern farmhouse design, the farmhouse curtain ideas must marry a contemporary minimalist style with the comfort and coziness that is iconic of farmhouse chic.
'Functional, beautiful, and effective for many different needs, farmhouse and cottage curtain ideas remain a timeless choice,' explains experts from Stoneside Blinds and Shades. However, choosing the right farmhouse curtain ideas is far from straightforward, there are several distinct elements that must all work in harmony in order to produce the perfect piece. 'When choosing drapery, consider the color and texture of the fabric, the lining for light-blocking and climate control, the pleat style, and the many finish options for hardware like rods and hooks.'
Let our favorite farmhouse curtain ideas inspire your window drapery design – these styles are all available from the best places to buy curtains, too.
1. Choose long curtains for farmhouse chic
When adding curtains to your farmhouse decor ideas, the first, and most important step, is to establish the size and length you desire. 'Measuring up for curtains is very straightforward, but you need to know what pole or track you will be using to make a start. Simply measure the width of the track or pole from end to end and then measure the drop which is from the bottom of the pole or track to where you would like the curtain to finish,' says Tori Murphy designer and founder of the eponymous design brand. Before starting out with the measuring tape, make sure you know how to measure for curtains.
Once you've measured, it is also important that you know how to hang curtains. 'If you like a puddle on the floor, then add an extra 15cm or so to your drop to give that lengthy feel and keep draughts at bay. As with many houses, radiators are below the windows so it is something to consider if you wish for the curtains to finish on the floor, which can prevent any radiator heat from coming into the room,' adds Tori. If you want long curtains but have a radiator, consider tie-backs – that allow the curtains to be pulled out of the way when the radiator is on.
2. Embrace farmhouse-style with a pelmet
Traditionally found in grand period properties, pelmets are seeing a resurgence in modern farmhouse living room ideas. 'You should always consider a pelmet, as they offer an extra level of detail to your window dressing while providing a practical way to hide unsightly curtain poles and fixtures. The decorative boards are often upholstered and are fixed to the top of the window, giving a seamless and clean look,' says Emma Deterding, founder and creative director of Kelling Designs.
'If you have a neutral living room, for example, you can bring color, personality, and charm to the space and your window dressings with a pelmet in a shapely design or bold, patterned fabric with an interesting trim. If you have bold curtains and want to add a bit of muted simplicity, then opting for a complementary neutral fabric and trims for your pelmet would work well, sticking to a more muted shape too. However, if you are bold and daring, then why not use the same bold fabric on the pelmet as your curtains, or opt for a contrasting design to really make your window dressings sing?'
3. Choose curtains with blinds for the best of both worlds
Curtains are favored for their beautiful aesthetic and insulating properties, while blinds provide controllable levels of privacy and light. Combining both window treatments in the same window enables you to benefit from all elements simultaneously, while also adding a unique design element.
'If your room is vulnerable to draughts, then installing both blinds and curtains will help to minimize the effect of draughts while the layered look helps to create a cozy appearance,' says fabric designer Vanessa Arbuthnott. 'When opting for fabrics, a mix-and-match approach is best. Pair a patterned design with a solid color to tie together other elements in the room, you can draw on a color present in the pattern for your solid shade to ensure they complement each other.'
4. Don't dismiss trim
Adding trim to your curtains is an excellent way to elevate the look, adding character and color to your window treatments. 'There are a number of benefits to adding braids or fringes to your curtains. If I have a very patterned and/or textured scheme, I might keep the curtains a plain, muted color but add a bit of interest with a colorful braid or fringe.
A bold trim can also help frame a window (when the curtains are open), and draw the eyes to the view outside. You can also use it to elevate relatively uneventful or inexpensive curtains – a high-quality, distinctive trim can dignify and add real structure. When adding a braid on the leading edge of a curtain, remember to ask the curtain maker to insert it on the top of the first fold, so it really stands out – otherwise you risk it getting lost among the folds of the curtain,' says Sarah Peake, founder of Studio Peake.
5. Remember the importance of linings
Creating a restful scheme is one of our favorite farmhouse bedroom ideas but it's not all about the aesthetics.
The lining is an essential, yet often overlooked, aspect of curtains. Not only do they bolster warmth and privacy but they also affect the way a curtain hangs. Single-lined curtains will look light and flowing, ideal for the summer months. 'Heavily interlined curtains give a luxurious finish, which not only allows the fabric to drape beautifully and will look wonderful for many years to come. Opting for double or triple-lined curtains has the added bonus of adding an effective extra layer of warmth and protection from the cold which is especially important in old houses!' says Susie Watson, designer and founder of Susie Watson Designs.
6. Frame the view with curtains
The farmhouse decor ideas you opt for should take into account the assets of the property, and if the view from the window is fabulous, use curtains that frame the outlook as seen in this beautiful room by Indianapolis-based designer Whittney Parkinson.
Make sure the curtain rod is long enough for the curtains to hang on either side of the window when they're open rather than obscuring any of the glass. Opting for a simple neutral fabric, meanwhile, fits the fuss-free nature of modern farmhouse style, and keeps the focus on the outside. If you want to boost the luxe of the window treatment, let them break on the floor whether they're hung in a bedroom, living space, or farmhouse dining room.
7. Choose linen for a farmhouse bathroom
If you're hoping to give your farmhouse bathroom ideas a softer edge, then curtains are a must. Ideal for spaces with large windows, curtains will frame the view while also introducing soft textiles to balance the harder surfaces that are inherent to a bathroom.
When choosing farmhouse curtain ideas for the bathroom, then linen is a great choice. Not only is it fast drying (essential in the moist bathroom environment) but it is also naturally anti-bacterial, quick-drying, and mold-resistant. The same factors should also be considered if looking for curtains for your farmhouse kitchen ideas.
8. Add a pop of color
When it comes to modern farmhouse style, sheer linen curtains are often the go-to choice. While neutrals, especially white and jute shades, are the traditional choice, why not consider a more colorful option? The sheer linen curtains will still allow light through to keep the space daylight filled while preventing glare and helping protect furnishings from the sun.
Hues repeated from nature are great choices whether as country curtain ideas or to bring that ambiance to city homes. Here, the pink of the bedroom curtains echoes the shade of the bedlinen, and it is set against a white wall and wood flooring for a fresh effect.
9. Fall for linen
A natural fabric with a great drape, linen is a favorite for farmhouse curtains. If you like the idea of using it, take a lead from the founder and lead designer of Maggie Griffin Design Maggie Griffin who chose a shade of fabric close to that of the walls that results in a subtle layering of neutrals.
'With a client's desire to have an elevated farmhouse interior, we chose a great, lightweight but textural oatmeal linen to complement her space against the crisp white walls,' she says. 'I chose this particular drapery to add a sense of softness and balance in the large living room.'
10. Keep curtain heights consistent
In a room with more than one window and where they're not all set at the same height, position the curtain rods at the same level. In this scheme by Creative Tonic each rod is aligned with the one above the room's tallest window. Taking this approach avoids the choppy effect that would otherwise be created by the various starting points.
Even if there's only one window in a room, hanging a curtain rod closer to the ceiling than the window will make the window seem taller. And in a farmhouse with a vaulted ceiling, it will draw the eye upwards to appreciate the room's loftiness.
11. Pick a nature-inspired pattern
'To me, "farmhouse" is all about being inspired by nature and the organic,' explains interior designer Nancy Charbonneau of Charbonneau Interiors.
Farmhouse curtain ideas can be employed to dress even dramatically large windows like the double-height version in this living space, and the treatment accentuates its grand proportions.
12. Bring in interesting curtain detail
While rustic curtain ideas may often be simple, consider adding detail that makes an impression. One way to do so is to opt for a leading-edge – a border for the middle of the curtains, as in this room by Creative Tonic.
Choosing a green patterned fabric makes the link with the outdoors, typical of farmhouse-style, and links the window treatment to the upholstery of the armchair, too.
13. Let historic features shine
Look for farmhouse curtain ideas sympathetic to the features of the property as well as those that are both beautiful and functional in their own right.
'I love these sheer linen panels in a variety of settings, but they are especially effective in this historic home,' says Lauren Ramirez of Lauren Ramirez Interiors. 'They provide a little privacy and light blocking, but will still allow you to see and appreciate the original wood window trim and turn of the century leaded glass panel imported from Switzerland.'
14. Choose a contrasting curtain lining
One of our favorite farmhouse curtain ideas that are wonderfully simple yet adds a decorative surprise is to line them with a second fabric. It's an ideal strategy for curtains that are required to maximize privacy – perhaps in bedrooms or living spaces that are overlooked.
A plain for the interior of the room along with an organic pattern as the second fabric is perfect for farmhouse style schemes, and the curtains can be held back to show the contrasting fabric when they're open during the day. Meanwhile, when they're closed, it can be seen from outside the home, adding decorative detail.
What are farmhouse style curtains?
Farmhouse-style curtains are often simple in style, showcasing the wonderful drape of the natural materials from which they are frequently made. Linens are a favorite and can be contrasted with velvets elsewhere in the room to add interest to the scheme. Sheers are also popular for gently diffusing the light that comes into the room.
However, patterned fabrics can also complement farmhouse-style homes, adding elegant detail to a room scheme. Look for natural motifs or those with soft organic patterns.
Farmhouse curtains look the best finishing elegantly at floor level, or you could add to the drop so that they break onto the floor for an extra lavish look.
What color curtains go with farmhouse style?
Neutral colors are often preferred in farmhouse-style schemes. Sheer white curtains are classic, along with drapes in white, beige, and gray. However, nature-inspired shades can also add a colorful accent to neutral room schemes. Patterned fabrics aren't off the agenda with their shades echoed in other soft furnishings, artwork, or decorative accessories.
As an alternative to an all-over pattern or color, consider adding extra detail to plain neutral curtains with a patterned leading edge or lining that contrasts with the curtain.
Sign up to the Homes & Gardens newsletter
Decor Ideas. Project Inspiration. Expert Advice. Delivered to your inbox.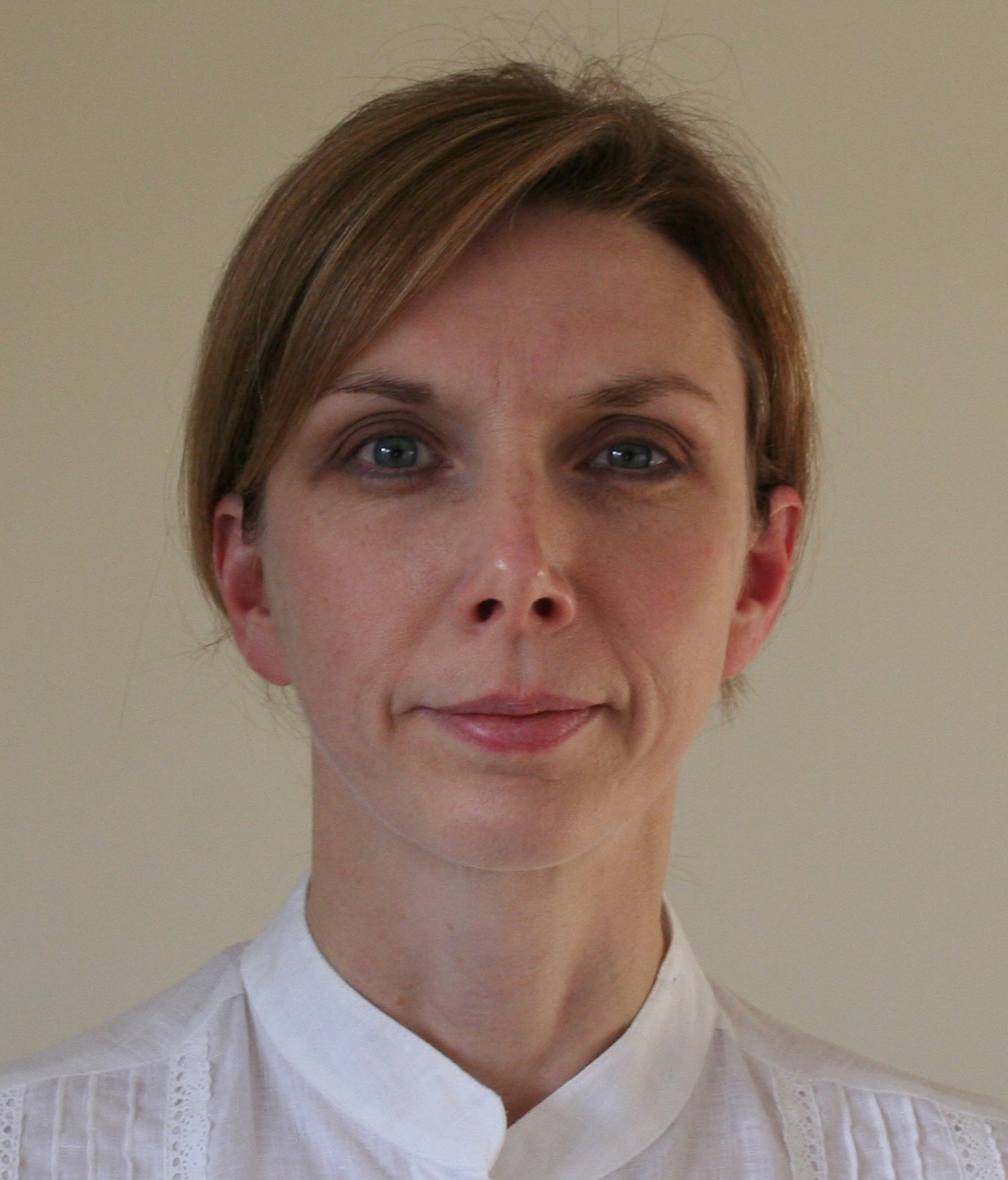 Sarah is a freelance journalist and editor. Previously executive editor of Ideal Home, she's specialized in interiors, property and gardens for over 20 years, and covers interior design, house design, gardens, and cleaning and organizing a home for H&G. She's written for websites, including Houzz, Channel 4's flagship website, 4Homes, and Future's T3; national newspapers, including The Guardian; and magazines including Future's Country Homes & Interiors, Homebuilding & Renovating, Period Living, and Style at Home, as well as House Beautiful, Good Homes, Grand Designs, Homes & Antiques, LandLove and The English Home among others. It's no big surprise that she likes to put what she writes about into practice, and is a serial house renovator.