10 accent colors for beige – design experts' favorite color pairings
Find out how to navigate all the accent colors for beige to find one that's right for your home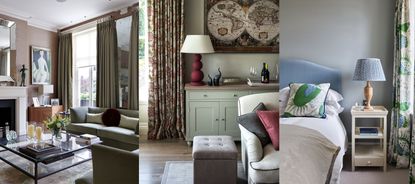 (Image credit: Future)
Accent colors for beige are back in a big way for 2022. If the shade is at the top of your bore list – it's time to have a re-write.
A beige color scheme offers infinite possibilities for making spaces airy and relaxing, refined and timeless, or elegantly sophisticated. However, finding accent colors for beige is not always so simple – and it is all too easy to fall into the trap of using the same bland, dull colors that are nothing like the subtle, complex schemes featured here.
Getting accent color ideas spot on isn't always simple. Here, interior design experts tell us their favorite no-fail, classic and brave accent colors for beige, plus color trends and room color ideas for the year ahead.
Accent colors for beige
We've asked a panel of industry experts for their views on what accent colors work well with beige for them – using a color wheel will help you get it right.
1. Add a vibrant accent with burnt orange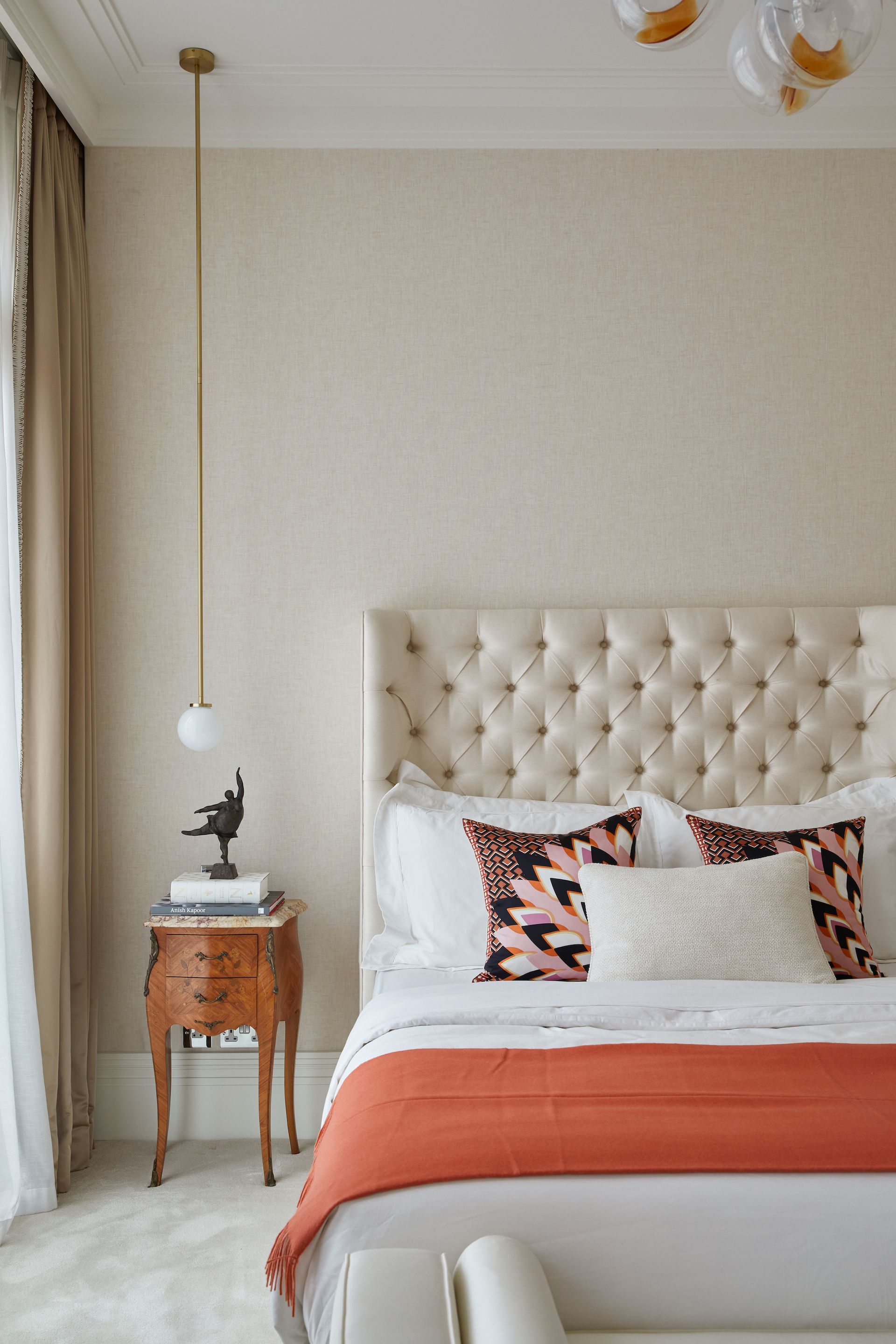 The beauty of beige, is that it's easy to decorate with and goes with just about anything. It's a fabulous neutral that can cope with strong color pops – like this burnt orange. Choose bed pillows in a bold print that has the same tone in to tie it through the scheme.
When using strong, vibrant color combinations in rooms, you can create a balance with the accent tones you use, recommends Katharine Paravicini, founder of her own design studio. Bold walls can be complemented by furniture and accessories in punchy colors such as orange and yellows and then broken up with areas of neutral color such as a carpet and wall. 'We like introducing pattern into bold schemes to add interest and depth, too,' says Katharine.
2. Create a welcoming feel with blush pink
'While some decorators instinctively lean towards pale yellows, and others where green meets beige, many agree that new neutrals are largely inspired by colors emanating from the natural world, which help us to feel grounded in our homes. 'They also comprise ivory base notes and a scattering of additional tones including blush pink and muted mustard,' says Charu Gandhi, founder and director of Elicyon.
'Pairing soft blush shades with warm beige of the soft furnishings enhances the overall feeling of gentle, welcoming color,' says Dominic Myland, CEO of Mylands.
3. Transform a beige room with forest green
With their soft, soothing feel, it can be hard to move away from a palette of predominantly beige, brown and taupe, but if you're craving an update, it's easy to give a neutral scheme a more contemporary edge. A few additions of green color and pattern can turn beige room ideas from bland to beautiful in an instant.
'Beige can often been seen as a rather uninteresting color, and yet when featured within the richly patterned wallpaper design, inspired by a vintage handcrafted floral embroidery, it works in harmony,' says Stefan Ormensian, creative director at MINDTHEGAP. 'The softer, more muted palette allows each carefully detailed stem and leaf to be the focus and lets the pattern take center stage. Touches of white and golden highlights keep it fresh.'
4. Perk up an elegant open layout with teal
Touches or color against a neutral backdrop help to lift the scheme by bringing focal pieces and detail to the foreground. In this living room we wanted to create a warm neutral and calming backdrop layered with soft and deep greens that nod to the overlooked landscaped gardens.
'Warm neutrals with rich jewel tones allows for an elegant backdrop and emphasizes form and material as can be seen with the teal velvet dining chairs coupled with wooden dining table,' says Katie Lion, senior interior designer at Kitesgrove. 'This combination of natural colors and materials allows for a balanced space that is peaceful and welcoming.'
5. Take a minimalist approach with white and grey
Go back to basics with simple decor and neutral room ideas. Alongside all the clamour of color, pattern and shape in current interior design, there's a quieter story of considered, understated forms and textures at their finest.
'There's something fresh about this combination – white and gray together can be harsh, but add in beige boucle armchairs and the warmth returns,' says Jennifer Ebert, deputy digital editor, Homes & Gardens. 'In essence, the white and gray color comvbination is ideal for a modern scheme – and the dark flooring anchors the whole space perfectly.'
6. Use moss green as a perfect contrast
Choosing accent colors – whether that is the green or another color – needs to be done carefully to ensure there's harmony, which is what beige room ideas are all about, rather than contrast.
'It's all about what you pair it with,' says Judy Smith, color consultant for Crown Paint. 'Greens with a blue base are impactful colors, so introducing softer tones of clay white and chalky grey in furniture and accessories and keeping to a light, natural flooring will help to balance a scheme and add a calming quality.'
Camilla Clarke, creative director at Albion Nord agrees: 'We love to use earthy colors such as greens, dusky blues, ochres, chocolates, and cream design schemes. I tend to avoid anything grey and look to use architectural creams, or earthy greens.'
7. Add texture in a beige room
The best white kitchen and cream kitchen ideas simply never date – but don't think they're a boring option because, of course, they provide an incredibly versatile backdrop for you to introduce a whole range of textural elements in a beige color scheme.
'An all white kitchen could feel a little clinical, so add warmth with materials like wood, pearlescent tiles and beige woven breakfast bar stools,' says digital editor, Jennifer Ebert.
8. Update with mustard yellow and sea blue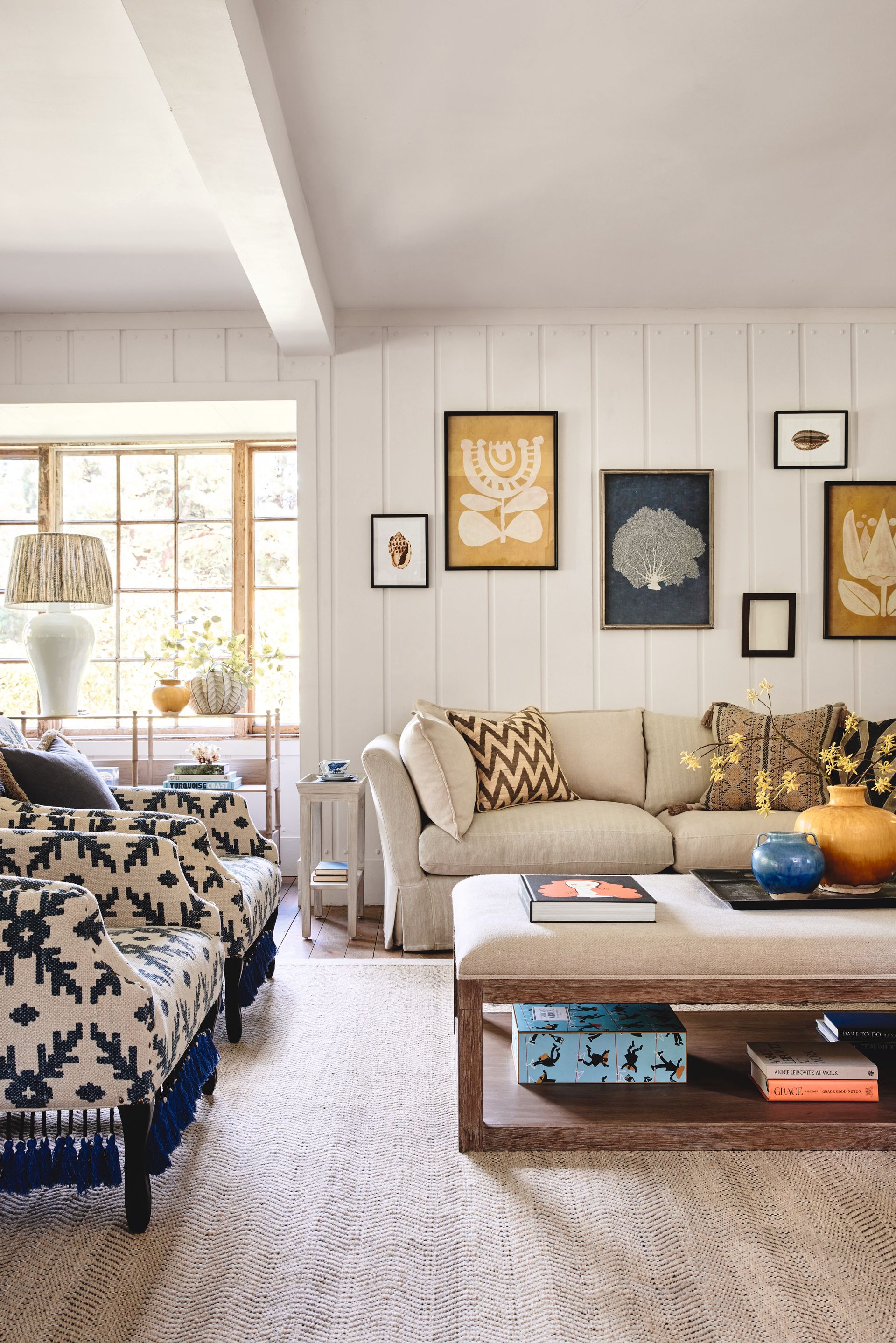 'I always enjoy working with a muted, beige palette; it sets a lovely natural tone but also means you have limitless ways in which to add color and pattern,' says Sue Jones, co-founder and creative director at OKA. 'When selecting your couch, it's important to consider what the rest of your room is going to look like; I'd suggest starting by picking two colors that complement one another and theming the space around them.'
'If you're refreshing your home for spring, you can't go wrong with a bright mustard yellow and sea blue – the neutrality of the rest of the room will allow these colors to really stand out.'
9. Pair coral with a darker beige
'The combination of beige, coral and white within interiors is timeless,' informs Philippe Desart, managing director at Arte. 'Being soothing and sophisticated this refined palette allows bolder patterns such as the Flamencos Andinos wallpaper to shine, inviting those who may be more nervous of pattern to embrace it more easily.
'It is a combination that is rich and mellow and an ideal choice for a beige living room where it creates a warm and inviting reception that can also evoke a sense of calmness and serenity.'
10. Go for plenty of pattern and color
'There's absolutely no reason at all why you can't pick two or three accent colors to go with beige – after all, it does act like the most wonderful blank canvas, rather like white does,' says Andrea Childs, editor, Country Homes & Interiors. 'Bright pinks and yellows will completely lift a beige living room by transforming it from ordinary to uplifting.'
'Being adventurous with color is hugely rewarding, and you need only start with a few flashes of your favorite strong color,' advises color expert Annie Sloan.
How do you add color to a beige room?
When choosing a colors to go with beige room ideas, your first port of call should always be the color wheel. From bold, dramatic palettes to soothing tonal combinations, using the color wheel to choose an accent color for beige is fail-safe way to guarantee decorating success for your beige room.
Following color theory (and plenty of trial and error on our part) is a straightforward way of creating an easy-to-live-with beige scheme. These harmonious colors are the most widely used group in interior design.
Sign up to the Homes & Gardens newsletter
Decor Ideas. Project Inspiration. Expert Advice. Delivered to your inbox.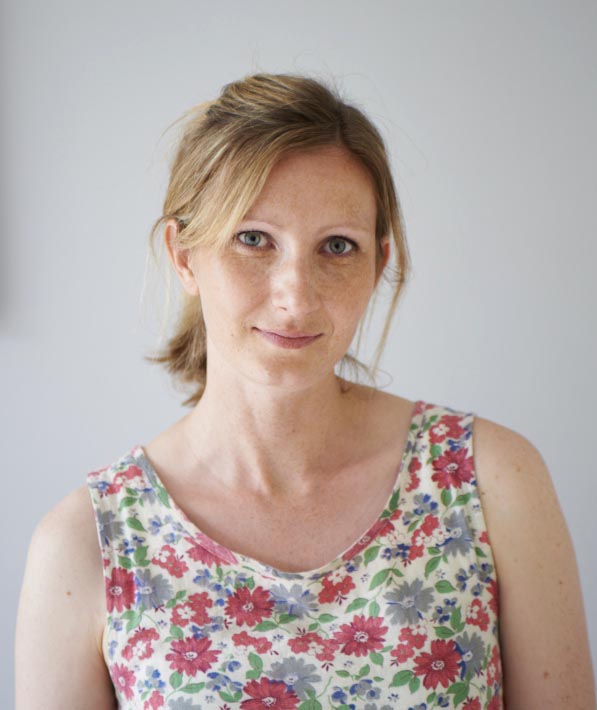 Sophie has been an interior stylist and journalist for over 20 years and has worked for many of the main interior magazines during that time, both in-house and as a freelancer. On the side, as well as being the News Editor for indie magazine, 91, she trained to be a florist in 2019 and launched The Prettiest Posy where she curates beautiful flowers for modern weddings and events. For H&G, she writes features about interior design – and is known for having an eye for a beautiful room.