5 reasons why every small home needs a Murphy bed – though they come with these warnings
Murphy – or fold-down – beds can free up floor space fast, and their popularity is on the rise. Here's how you could use one to make your home feel bigger, instantly, but cautiously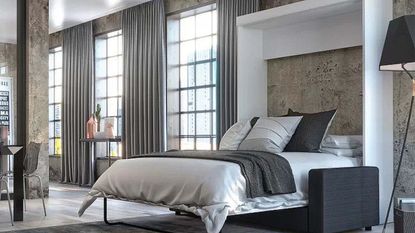 (Image credit: Wayfair)
Sign up to the Homes & Gardens newsletter
Decor Ideas. Project Inspiration. Expert Advice. Delivered to your inbox.
Thank you for signing up to Homes & Gardens. You will receive a verification email shortly.
There was a problem. Please refresh the page and try again.
Murphy beds have been a mainstay in interior design for well over a century. And while the style's popularity does ebb and flow depending on trends, the versatility and practicality of Murphy beds has never wavered.
If you're not familiar, a Murphy bed is a style of bed that folds down from the wall when it's in use and tucked away when it's not needed. Murphy beds can be stored in anything from bookcases, shelves, media units, closets, storage consoles, and more to save space.
Because of this, Murphy beds are ideal beds for small rooms, for studios, tiny homes, and spare rooms that you don't want to fully turn into a guest bedroom.
The popularity of Murphy beds seems to be on the rise yet again as more people downsize and city dwellers seek out creative ways to make the most of their small bedrooms or guest rooms doing double duty as offices. Simply search for studios on TikTok and you're sure to see plenty of spaces with unexpectedly stylish Murphy beds. But the furniture's history is nothing new.
Why is it called a Murphy bed?
According to The Smithsonian, Murphy beds are named after the inventor William Lawrence Murphy (1856-1957) who designed a hideaway bed in his San Francisco apartment in order to entertain his love interest, a young opera singer.
The two began courting in the late 19th century, a time in history when young men were not permitted to invite young women into their bedrooms. So Murphy created a bed that he could fold up into his closet to transform his one-room apartment from a bedroom into a socially acceptable sitting room.
Now, over 100 years after Murphy originally patented the bed, there's a whole world of ways to decorate with the space-saving piece.
1. To make a studio a day vs night space
Studio apartments may be the most obvious use-case for a Murphy bed and for good reason, as they don't come equipped with a separate bedroom and living space. Murphy beds give studio dwellers the opportunity to define a sitting area during the day and then set up a dedicated sleeping area once night falls.
The best choice? One like this Decimus Murphy bed at Wayfair, which folds back into a tall cabinet with the sofa element in front. This ensures there's no need to move furniture about every single night, except perhaps a coffee table.
Deep side drawer units either end of the sofa will give you practical surface and storage space.
2. To give a guest room a dual purpose
Guest bedrooms seem like a dream in theory, but rarely turn out to be used as often as most homeowners expect. Instead of dedicating a full room to potential guests, use your spare room for something more useful like a playroom, library, or extra sitting room and install a Murphy bed that can be used when and if friends or family do need a space to stay.
The Bestar Pur Murphy bed from Amazon (above) can take a full-size mattress to ensure comfort, and its streamlined finish is smart for a spare space.
3. To allow a home office to house guests
As working from home has become more common over the last few years, it's no surprise that people are choosing to dedicate space to home offices instead of extra bedrooms.
However, you can still design a sharp, professional-looking office without completely giving up the extra bed space. Consider a Murphy bed that's built into a bookcase or buffet to get the best of both worlds. When the bed is tucked away you'll get the benefit of a stylish Zoom background, and when it's folded down you'll have the extra bed space you need.
We love this Ambrosia Queen Murphy bed from Wayfair, which can be tucked into a cabinet when not in use. And yes, it's on wheels, so can be moved around easily.
4. To make a basement multi-functional
Basements have long been one of the most multi-purpose spaces you can find. Some people use the entire area as a games room, some turn the space into a home bar, while others utilize the underground area as a laundry room, family room, storage space, you name it. Because the basement is by nature multi-functional, it makes the ideal spot for a multi-tasking piece of furniture like a Murphy bed.
The Audet Solid Wood Storage Bed from Wayfair is another Murphy bed that folds away into a cabinet: note the useful electrical point at the side, which allows you to use the top as a surface for lighting.
5. To turn kids' sleepovers into teen dreams
For kids who dream of a trundle bed or bunk beds that can turn their room into the ultimate sleepover destination, the Murphy bed may be an even better choice. It saves more space and the wow factor of pulling the bed down from the wall is hard to beat.
Plus, as they get older, it's a more comfortable option – and you can use it as their main bed as they begin to need more floor space. The Queen Murphy bed from Wayfair is a neat, slim choice that packs away into a closet-style unit.
Murphy bed warnings
Check there is enough space. Murphy beds can revolutionize your small bedroom layout, but ensure you measure the floor space to pull them down and don't pack the bedroom with too much furniture that compromise your space – you still need to get in and out of the bed, and room, comfortably.
Check the ceiling is high enough. The minimum ceiling height is usually around 90in, but do measure up.
Check the mattress quality before you buy. It's unlikely a Murphy bed will house the best mattress you've ever bought, but some are more comfortable than others. Typically, thicker, solid mattresses are much more inviting than thinner ones or those that fold back into a smaller unit. It always pays to check the depth and composition.
Check your wall can take the strain. Murphy bed units need to be fixed to the wall: ensure yours can take the fixings comfortably.
Check the quality. A Murphy bed, as we've said is heavy, so the fixings have to be of good quality to function smoothly and to last. Don't be tempted by cheap buys, and check there's a decently long guarantee (five years minimum).
FAQs
What is the difference between a wall bed and a Murphy bed?
Wall beds are often built into the fabric of the wall, even if it is a false wall created by wall paneling. A Murphy bed is usually housed within cabinetry that stands proud of the wall and which is wall- or floor-mounted.
Does IKEA do a Murphy bed?
IKEA does not have a Murphy bed range.
Is a Murphy bed worth the cost?
A Murphy bed is more than worth the cost if it can create valuable floor space that you can use, whether as a living room, yoga studio or home office, when the bed is not in use.
Do Murphy beds use normal mattresses?
Murphy beds that fold back flat against the wall can use normal mattresses, though you should always double check the thickness, width and length. Some Murphy beds are supplied with the mattress, so do check the specifications for comfort before you commit. Be aware that Murphy beds that fold back into smaller cabinets will likely be thinner and of poorer quality than those that fold back flat.
Sign up to the Homes & Gardens newsletter
Decor Ideas. Project Inspiration. Expert Advice. Delivered to your inbox.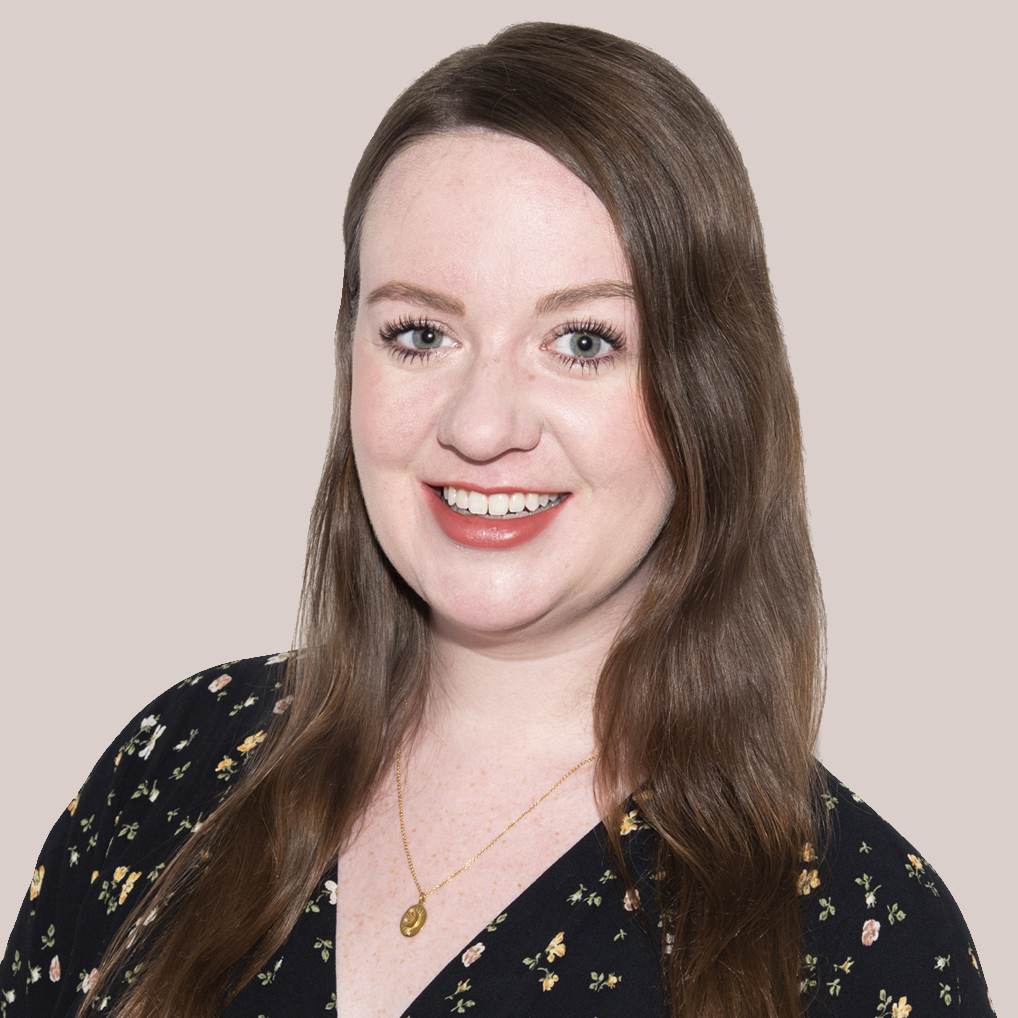 Bridget Mallon is an experienced design and lifestyle editor with over a decade of experience in the field. She was previously the Editorial Director at The Spruce and MyDomaine and has held positions at Apartment Therapy, HGTV, Elle Decor, and Veranda. Her work can also be found on sites like Cosmopolitan, Esquire, The Huffington Post, and House Beautiful. Bridget studied journalism through the Honors Tutorial College at Ohio University. She graduated Magna Cum Laude in 2013. Bridget writes about all things home for Homes & Gardens.