These are the 5 best paint colors to create a calming feel in the bathroom – according to the color experts
From nature-inspired hues to delicate neutrals, these colors will make your bathroom feel calm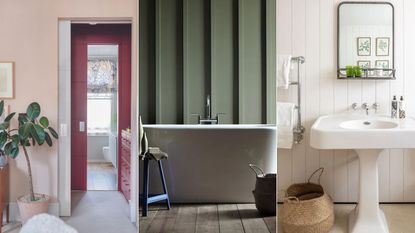 (Image credit: Future)
There are lots of factors to consider when choosing the best bathroom paint colors. While you may want to experiment with different paint trends, it's equally important to ensure your choice of color in the bathroom promotes a calming feel, helping you to unwind each day and aid in helping you to relax.
'Beyond the daily task of ablutions, bathrooms can also be a space of sanctuary, where one can just 'switch off' from the day to day, so consider decorating your space with this in mind and consider colors that soothe and offer a greater sense of well-being,' explains color consultant at Farrow & Ball Patrick O'Donnell.
According to the color experts, there are lots of bathroom color ideas that will capture a restful feel, from bold shades to pared-back neutrals. We've rounded up five of the best calming colors, to help you on your way to creating a stylish yet tranquil bathroom.
1. Opt for soothing blues
'Blue, a color associated with freedom, inspiration, and imagination is the perfect backdrop for a bathroom. Its connection to the natural world creates an atmosphere that soothes the mind whilst encouraging creativity,' says Helen Shaw, color expert at Benjamin Moore.
'Its various tones help to unwind and renew which creates a perfect sanctuary at the end of a long day. Think sky and sea, dark blue nights, peace and harmony, stability and wisdom.'
Helen Shaw is part of Benjamin Moore's UK division. Color expert and international marketing director, Helen and her husband Craig are founders of Shaw Paints, acquired by Benjamin Moore in 2020.
Whether you prefer paler shades of blue for a soft look or a vivid take on the color, there are many options to capture the tranquil nature of blue, as Shaw continues to explain: 'From pale cornflower to almost black indigo, blue is a foolproof choice for a calming feel.'
Director of color marketing at Sherwin-Williams Sue Wadden also agrees that a blue bathroom creates a soothing atmosphere, advising: 'Bring a chill vibe to your bathroom to create what feels like a sanctuary space with Aleutian. Like a darkening sky at dusk, this cool denim blue settles on your space like calm personified.'
2. Keep it simple with classic whites
While it's perhaps the most classic of bathroom paint colors, experts agree that keeping it simple with a white bathroom ensures a calming feel. Interior designer and founder of Arsight Artem Kropovinsky explains: 'When I think of bathrooms and serenity, white often tops the list. It embodies purity, cleanliness, and simplicity.'
White is also a good choice if you're looking to maximize the brightness of the room, and means you can experiment with bringing a pop of color to the accents of the room, as Kropovinsky continues to explain: 'In spaces that might sometimes be short on light, white brilliantly maximizes and reflects available brightness, giving the room a more airy feel. With white as your base, you can experiment with any accent color, texture, or decor without second thoughts.'
Wadden provides a white paint recommendation if you're after the perfect clean hue to incorporate in your bathroom, saying: 'If you're looking for a color that evokes a sense of refuge and respite, line your bathroom walls with Shoji White. This hue is the perfect warm and creamy white that marries modern lines with soft touches to create the ultimate escape.'
With a strong background in design and color leadership, Sue Wadden was appointed director of color marketing at Sherwin-Williams in 2016, and has been with the paint brand since 1998.
3. Emulate nature with greens
For an earthy and nature-inspired look, opting for shades of green will create an equally restful feel. 'For those with a penchant for a hint of color, while still seeking serenity, green is a delightful palette. Its association with nature infuses an innate tranquility in interior spaces,' says Kropovinsky.
When it comes to deciding on the perfect shade of green, it all depends on your preferences and the size of the space, as O'Donnell explains that suitable hues 'can range from greens both light and mid in tone – always good for the soul – in more generously sized and light bathrooms.'
Patrick O'Donnell is Farrow & Ball's color consultant & brand ambassador and has been with the brand since 2012. Patrick works with designers in the UK and North America, helping to bring their projects alive with the iconic, F&B color palette.
Kropovinsky also adds that you can opt for richer greens in larger bathrooms: 'For spacious areas or rooms blessed with abundant natural light, deeper tones like moss or olive wrap you in a comforting embrace.'
4. Create an ethereal look with delicate pinks
A soft take on pink hues is another guaranteed way to create a relaxing feel in the bathroom. O'Donnell recommends 'nostalgic shades such as delicate soft pinks, not the current zeitgeist of Barbie pink but much more delicate, ethereal notes of earthy pinks like Setting Plaster or Templeton Pink.'
'Soft pinks have been doing the rounds for a few years now and for good reason. Consider them as a neutral and they will layer with almost any color, and they have the added bonus of being beyond flattering to the complexion!' adds O'Donnell.
5. Add warmth with rich plum hues
If you're looking to channel deeper and dark bathroom colors whilst capturing the same restful feel, rich wine and plum shades are equally color-expert-approved. 'Deep and moody colors such as Celestial Blue and Deep Emerald can be just as restorative as pastels and offer a space that feels like an escape for your mind and body,' explains Glidden Paint by PPG color expert Ashley McCollum.
Ashley McCollum is a Marketing Manager and color expert for PPG's Architectural Coatings business in the U.S. and Canada. Prior to joining PPG in 2017, Ashely's career was heavily focused on color and visual merchandising for retail environments. Ashley earned her MBA in Marketing/Management from Slippery Rock University of Pennsylvania.
'Deep colors work exceptionally well with dimension, such as built-in cabinets or shelves, wainscotting, or other decorative wall trim. Cabin Fever, a classic rich brown that adds warmth to any room is perfect for a small bathroom to add a sense of drama. Burgundy Wine is a dark, sophisticated hue with strong undertones of red and brown, a sophisticated color that can add a touch of luxury and elegance to your bathroom decor. It can make your bathroom feel more refined and visually appealing.'
FAQs
What paint finish is best to use in the bathroom?
Not only is it about deciding on the right color of paint for your bathroom, but making sure to choose the most suitable paint finish is extra important in rooms like the bathroom that will come into contact with moisture every day. With so many paint finishes available – from eggshell to gloss – we've explained the benefits of each paint finish for bathrooms to help you make the most practical choice.
Sign up to the Homes & Gardens newsletter
Decor Ideas. Project Inspiration. Expert Advice. Delivered to your inbox.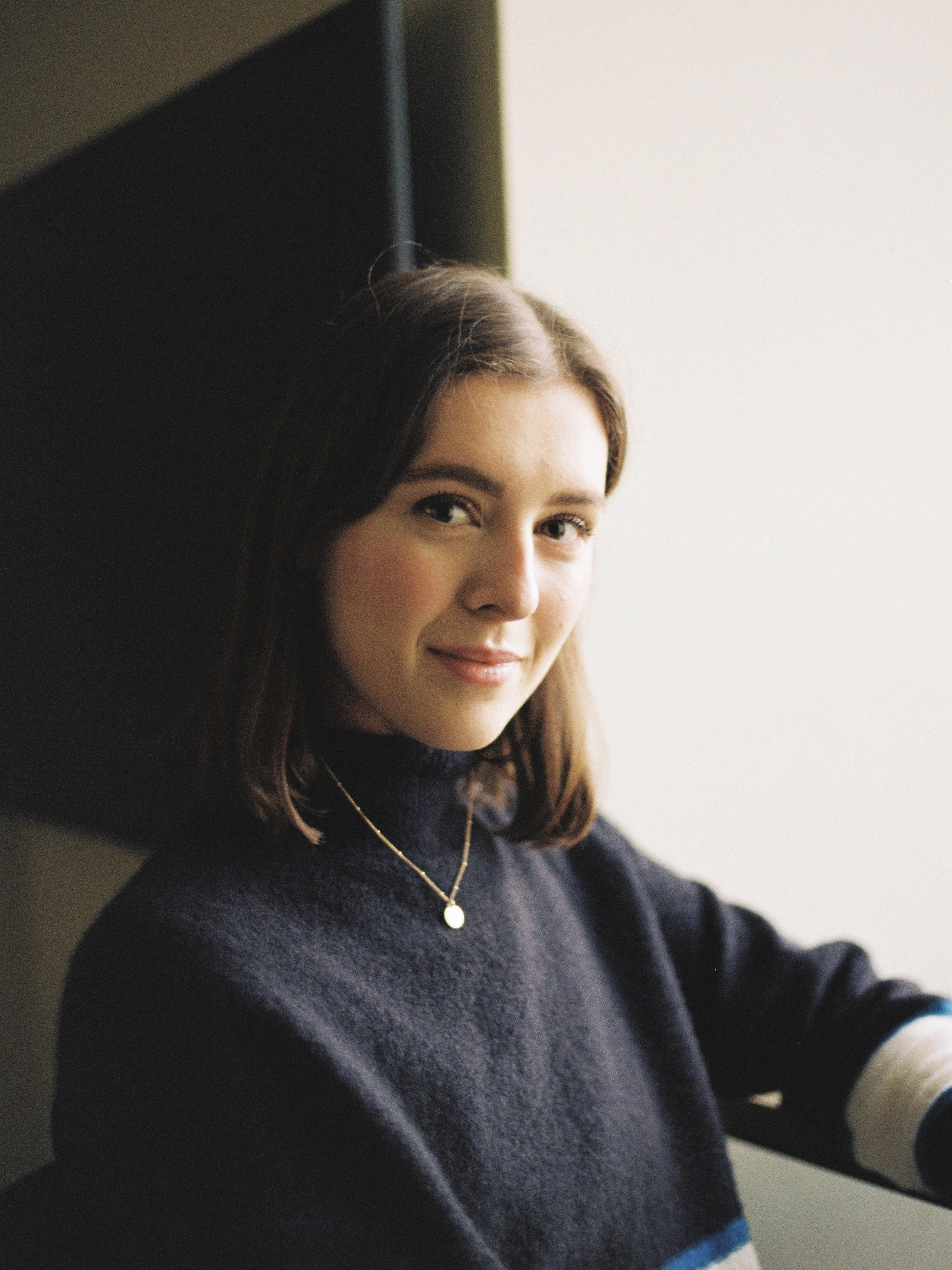 Emily Moorman is a News Writer at Homes & Gardens, working across a range of topics spanning interiors, celebrity and emerging trends. With a background in the fashion industry, Emily is well-versed in the world of design and trend cycles. Her undergraduate degree was in Fashion Communication and Promotion which she studied at Norwich University of The Arts, specialising in writing and digital communications.