5 colors to make your home office instantly feel happier
Not only will these colors lift the mood, but they can also encourage productivity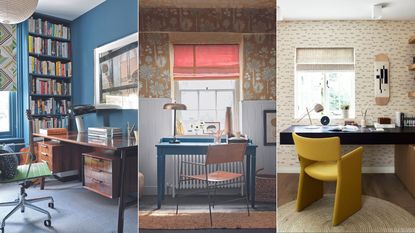 (Image credit: Future/Kitesgrove)
For most people, dedicated work spaces now form a key part of the home. With working from home or hybrid working being the norm for many of us, it's important to have a separate area, ideally a separate room to work from in order to keep productivity high while setting a clear boundary between work and life outside of work.
Often a room that is somewhat neglected when it comes to decor since it's most commonly not a room in the heart of the home, the home office can often be bland with color choices and stick to neutrals. But it's important to consider the colors of your home office to create a happy feel and boost your mood throughout the day.
'We all need something to keep us smiling through those early meetings or marathon study sessions – and why shouldn't it be a generous dose of your favorite color?' says Farrow & Ball color consultant Patrick O'Donnell. 'Creating a workspace that invites and excites you can help keep those motivation levels high.'
5 colors to make a home office feel happier
'Without a doubt, the color of your working space will affect your mood and influence how you feel. Choose colors that make you happy, inspiring drive and creativity, allowing you to stay positive,' says Helen Shaw, Director of Color Marketing at Benjamin Moore.
We spoke to the color experts to round up five of the best home office paint colors to create a happier feel, and to help give you some inspiration to refresh your working space.
1. Yellow
'Famed for brightening up any space instantly, yellow can boost your mood and promote imagination,' says Shaw. Designer and founder of LS Projects Ladina Schöpf agrees, saying: 'Yellow is known to evoke feelings of happiness and positivity. It stimulates creativity and promotes an energetic environment.'
When choosing the right shade of yellow for your home office, Schöpf suggests less saturated hues: 'Opt for lighter and softer shades to avoid overwhelming the space.' For a bolder and more playful take on decorating with yellow, Shaw suggests that you can 'combine yellow with an exuberant shade of orange with playful pink undertones.'
Helen Shaw is part of Benjamin Moore's UK division. Color expert and international marketing director, Helen and her husband Craig are founders of Shaw Paints, acquired by Benjamin Moore in 2020.
2. Nature-inspired hues
'Shades that help us feel close to nature are a perfect choice for forming an atmosphere that soothes the mind whilst encouraging an uplifting feeling,' says Shaw. 'Soft, muted hues such as dusky lilac or sage green are tranquil in nature whilst also having a connection to botanicals that help relax our brains and entice creative thinking.'
Ashley McCollum, color expert at PPG's Glidden Paints also suggests opting for hues that link to nature and also notes that they can have a soothing quality that helps prevent eye fatigue when working at a screen:
'Olive Sprig is calming and natural with a hint of optimistic energy, making it perfect for an office space. This is a great choice for people who work long hours on a computer as this color will not fatigue the eyes.'
Ashley McCollum is a Marketing Manager and color expert for PPG's Architectural Coatings business in the U.S. and Canada. Prior to joining PPG in 2017, Ashley's career was heavily focused on color and visual merchandising for retail environments. Ashley earned her MBA in Marketing/Management from Slippery Rock University of Pennsylvania.
3. Cool blue
Decorating with blue is well known for having a calming effect, and no room in the home needs this so much as the home office. McCollum suggests that blue shades can lift the mood and create a positive feeling, explaining: 'A cool blue is just as refreshing as it is happy – the best of both worlds! Who couldn't use a little more calming, upbeat energy in their home office?'
'Blue is a versatile color that promotes calmness and focus,' agrees Schöpf. 'Light blue hues like sky blue or baby blue can create a soothing atmosphere, perfect for concentration.'
When styling the rest of the room around blue-colored walls, Schöpf advises to: 'Pair it with white or light wood furniture for a clean and spacious look.'
4. Purple
Perhaps a more unexpected color for the home office, experts agree that decorating with purple is a unique hue to adopt in this room due to its tranquil and creative quality.
'Purple is associated with calmness and creativity, and lighter shades like lavender or lilac can create a soothing and tranquil atmosphere in your home office,' says Schöpf. Promain Paints' Ben Thomson also vouches for purple in the home office, explaining: 'Purple is typically associated with professionalism, which can help you get in the zone when you're working from home.'
To ensure that purple doesn't become overwhelming in the home office, especially if it's a small home office, Schöpf suggests: 'Combine purple with white or light-colored furniture to maintain a sense of brightness.'
5. Orange
Lastly, and arguably the most uplifting and vibrant of all color options, decorating with orange is a guaranteed way to create a happy environment in the home office. It can also boost levels of energy as Schöpf suggests: 'Orange is a warm and energetic color that stimulates enthusiasm and creativity.'
It can be daunting to commit to a bright hue such as orange, and so if you want a more subtle take on the color, Schöpf recommends: 'Use it as an accent color or in smaller doses to avoid overpowering the space.' She also suggests opting for understated neutrals in the rest of the room: 'Pair it with neutral tones like beige or gray for a balanced look.'
Q&As
What paint color is best for the home office?
While there are so many options for color schemes in the home office, it's important to choose your colors based on your own needs. 'Remember, personal preference and the nature of work should be taken into consideration when selecting colors for a home office,' advises Schöpf.
If your main objective is to create an uplifting feel, then bright hues such as orange and yellow are a good choice. If instead, you want to create a room that feels calm and helps you to concentrate, opt for rich purples or nature-inspired greens.
Most importantly, 'consider the size and layout of your home office when selecting colors to ensure they complement the space,' concludes Schöpf.
---
While these are the best paint colors to create a happy and uplifting feel in the home office, there are further home office design tips to consider when decorating this room. Schöpf advises: 'Use natural light as much as possible to enhance the effect of the chosen colors,' and 'incorporate pops of color through accessories or artwork to add visual interest.' Essentially, put as much effort into choosing a color that works for your home office as you would for your bedroom or living room - these spaces might be hardworking but they can be beautiful and uplifting too (plus we think they are the ideal space to get a bit more experimental with color).
Sign up to the Homes & Gardens newsletter
Decor Ideas. Project Inspiration. Expert Advice. Delivered to your inbox.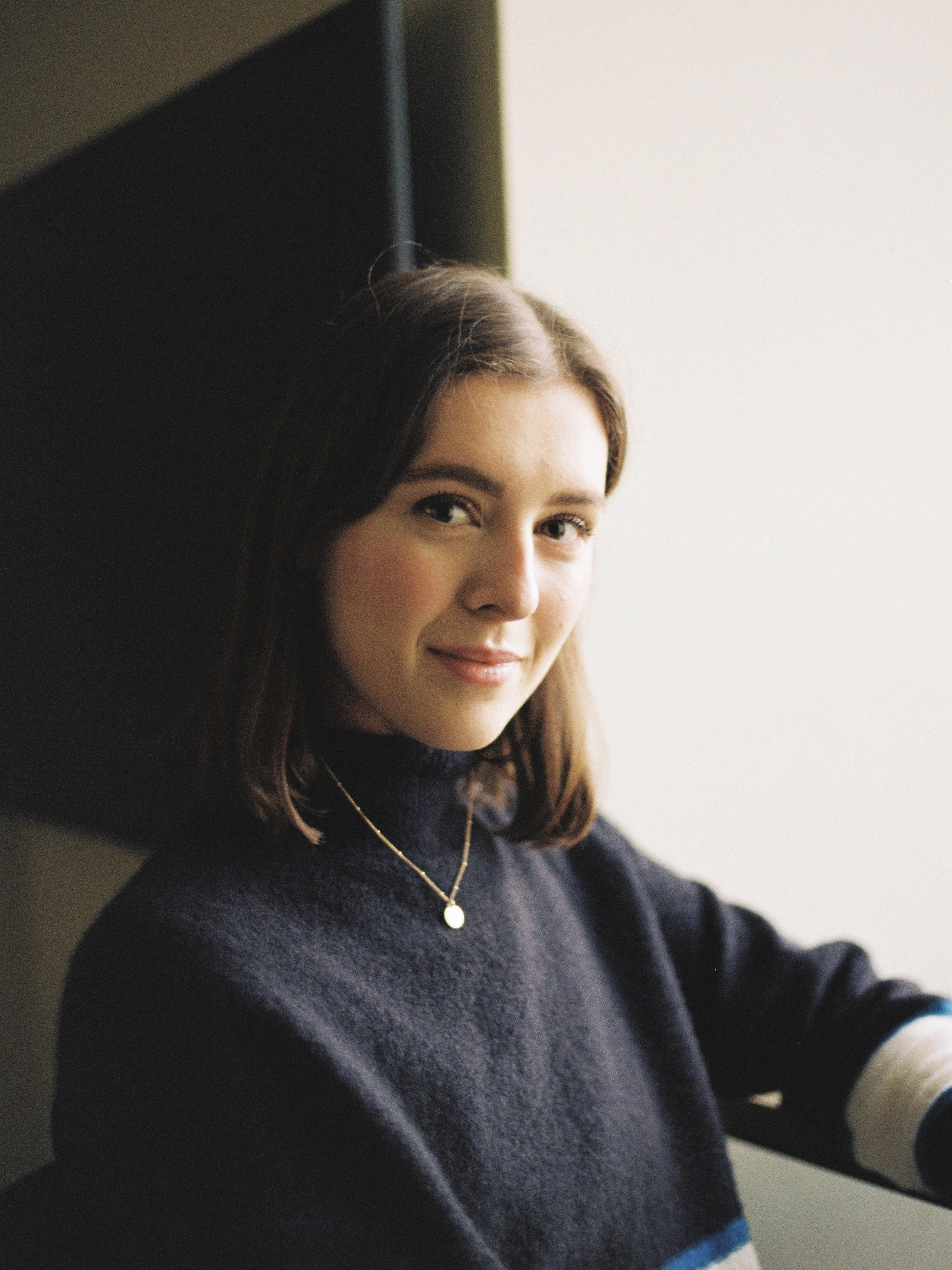 Emily Moorman is a News Writer at Homes & Gardens, working across a range of topics spanning interiors, celebrity and emerging trends. With a background in the fashion industry, Emily is well-versed in the world of design and trend cycles. Her undergraduate degree was in Fashion Communication and Promotion which she studied at Norwich University of The Arts, specialising in writing and digital communications.