5 outdated wall decor trends designers warn to avoid – plus what we should be doing instead
From gallery walls to wall hangings, these decor ideas can look outdated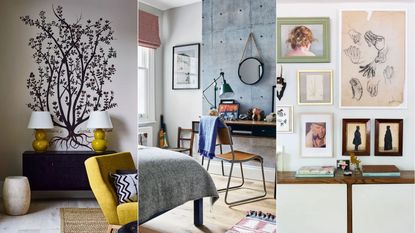 (Image credit: Future / Jake Curtis, Davide Lovatti, Shannon Eddings)
Adding decor to walls throughout the home is an obvious way to create interest and establish a homely feel. Whatever your interior design taste, whether you prefer sleek minimalism or an eclectic look, there are many wall decor options that will help you add personality to your space.
Although there's no question that wall decor ideas can look tasteful, there are however several wall decor styles that have become somewhat outdated and can run the risk of looking tired.
When choosing which wall decor ideas are best, it's always worth opting for timeless styles and avoiding anything too led by interior design trends, as these are more likely to quickly date, as interior designer Meg Cassidy suggests: 'The key to wall decor is always considering its longevity. If it feels too trendy, it's likely that it will not have a timeless appeal and will soon be a thing of the past.'
5 outdated wall decor trends to avoid
According to interior design experts, we've rounded up five wall decor trends that have been popular in home decor for the past decade or so, but are now starting to tire.
To help you ensure you avoid making interior design mistakes, you should think twice before channeling these styles in your home and instead opt for wall decor ideas that have timeless appeal.
1. Painted accent walls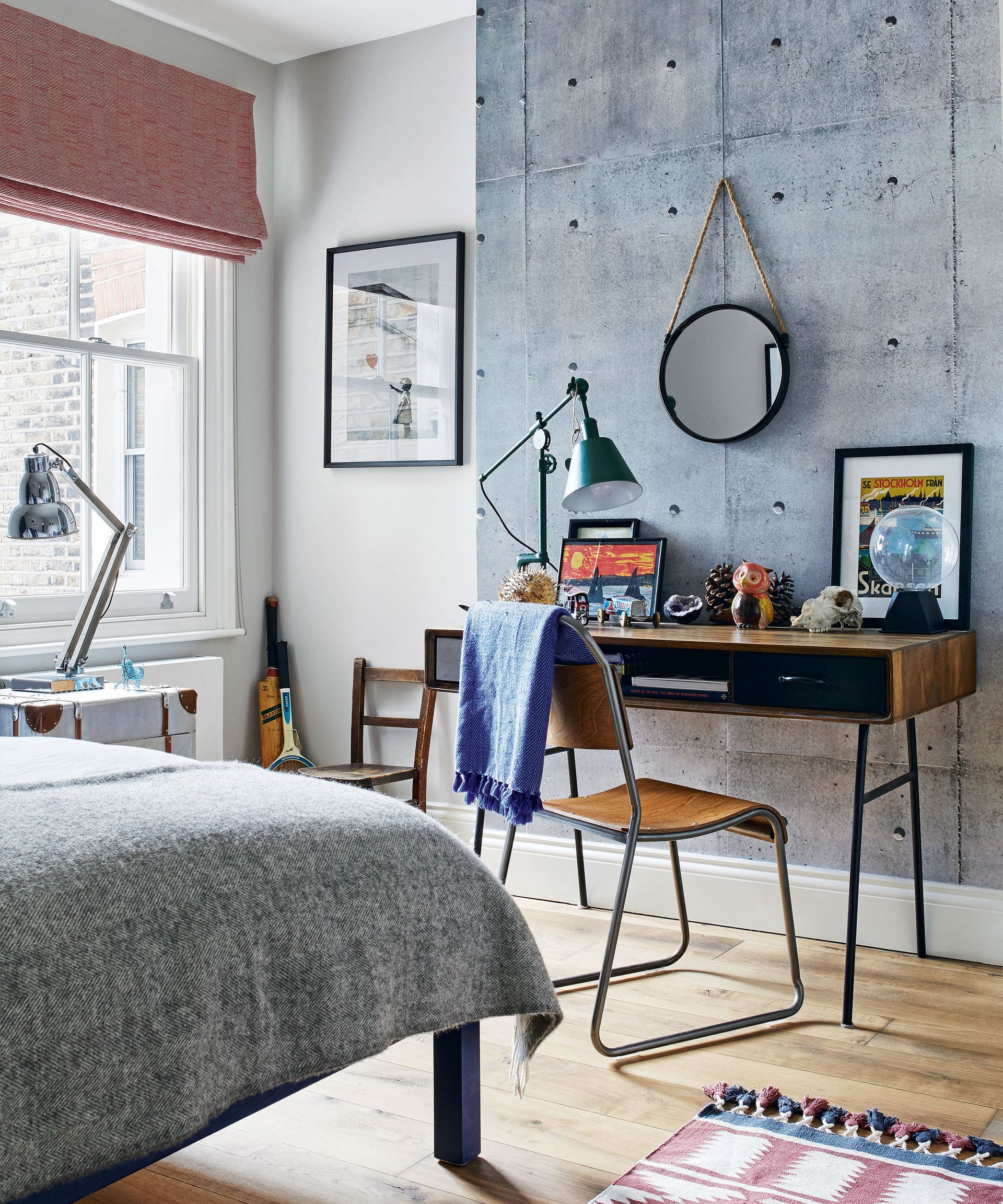 No so long ago, creating an accent wall in a room with paint ideas has been a popular choice. Accent walls are all about making a statement on one specific wall in a room, whether that be with patterned wallpaper ideas or a vibrant paint hue. While this is a good way of injecting personality into a room without it dominating the whole space, designers say that can now look dated.
'I'm not a fan of the feature wall,' observes interior Naomi Astley Clarke. 'If you're going to paint a room a bolder or darker color, my advice is to commit and paint all the walls, otherwise, you risk an awkward, dated-looking scheme.'
Interior designer Artem Kropovinsky also warns of statement paint ideas in the home, explaining: 'Faux finishes, like sponge painting, feel out of sync with current aesthetics.'
Based in New York, Artem Kropovinsky boasts extensive global design
experience spanning a decade. With a commitment to sustainability and
authenticity, Artem, alongside his dedicated team, undertakes projects
both in the US and internationally, earning recognition through
prestigious design awards. Artem is the founder of Arsight, an esteemed global design firm known for its expertise in residential and commercial interior design.
For a more current look, embrace color drenching as Naomi suggests which will bring a modern feel and can also create the illusion of more space: 'I'd also recommend painting the ceiling in the same color as the walls, as this will make a room feel larger.'
2. Overly matching gallery walls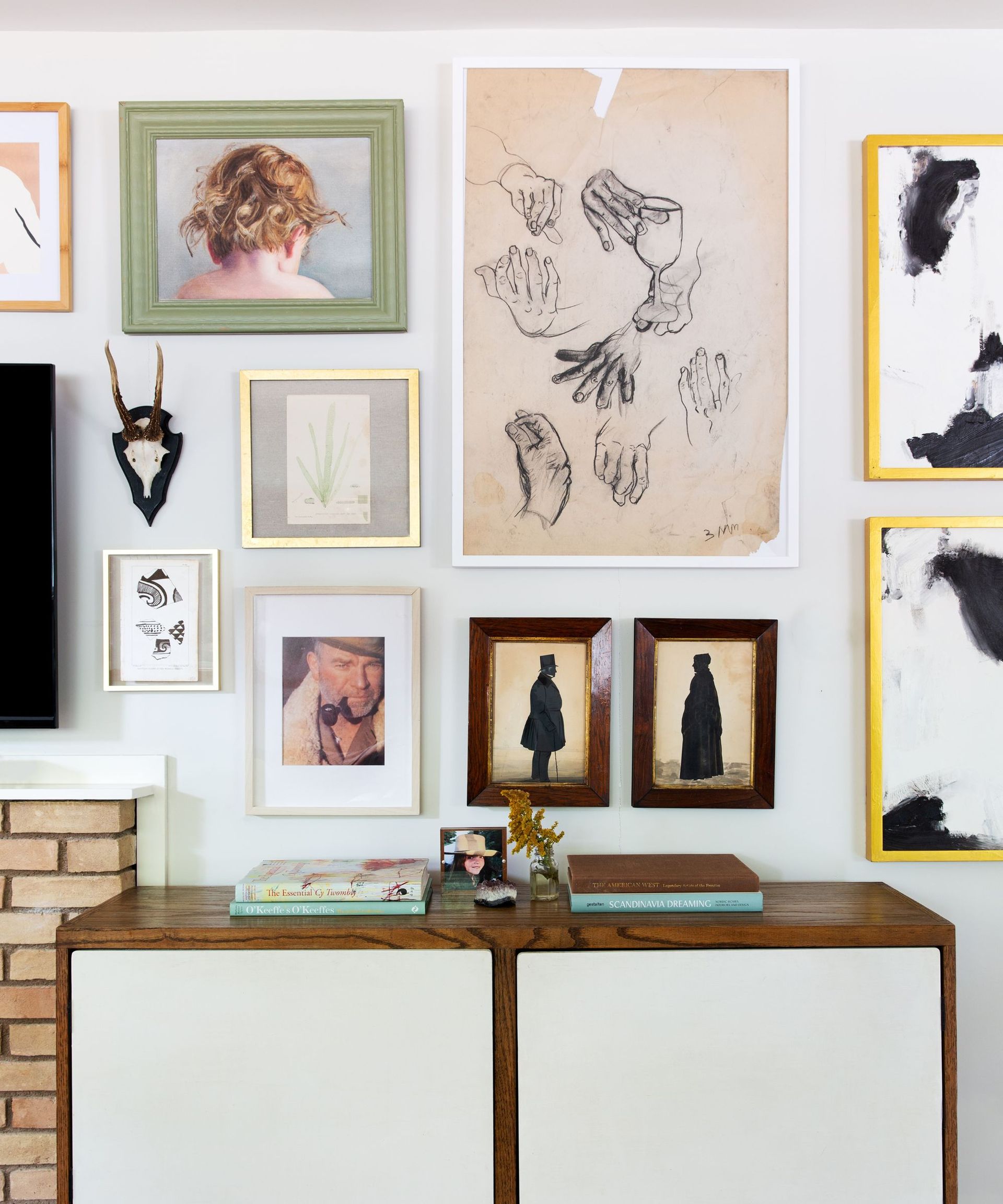 While gallery walls have largely been embraced by homeowners and interior designers alike as a way of adding personality to the home, experts say that gallery walls, more specifically gallery walls that are perfectly regimented can look dull.
'Strict gallery walls with identical frames and spacing lack the organic flow that contemporary designs cherish,' says Artem. Ginger Curtis, Founder of Urbanology Designs agrees, adding: 'Perfectly symmetrical photo walls are becoming outdated.'
Rooted in simplicity and elevated by extraordinary beauty, interiors by Dallas-based Urbanology Designs bring organic luxury to life. Their soft, modern approach allows clients to relax in the warmth of a comfortable and crafted home. Their design-forward sensibility looks beyond today's times, trends, and whims to create homes with longevity and intention.
Instead, you should opt for a more effortless look that celebrates a mismatched approach. Ginger says: 'Embrace the charm of imperfect displays that tell a story and exude character. It's all about capturing the essence of your family in a way that's uniquely you.' Having a range of different artworks and varying styles and sizes of frames will enable a more eclectic look, and will help you avoid making common gallery wall mistakes.
3. Wall decals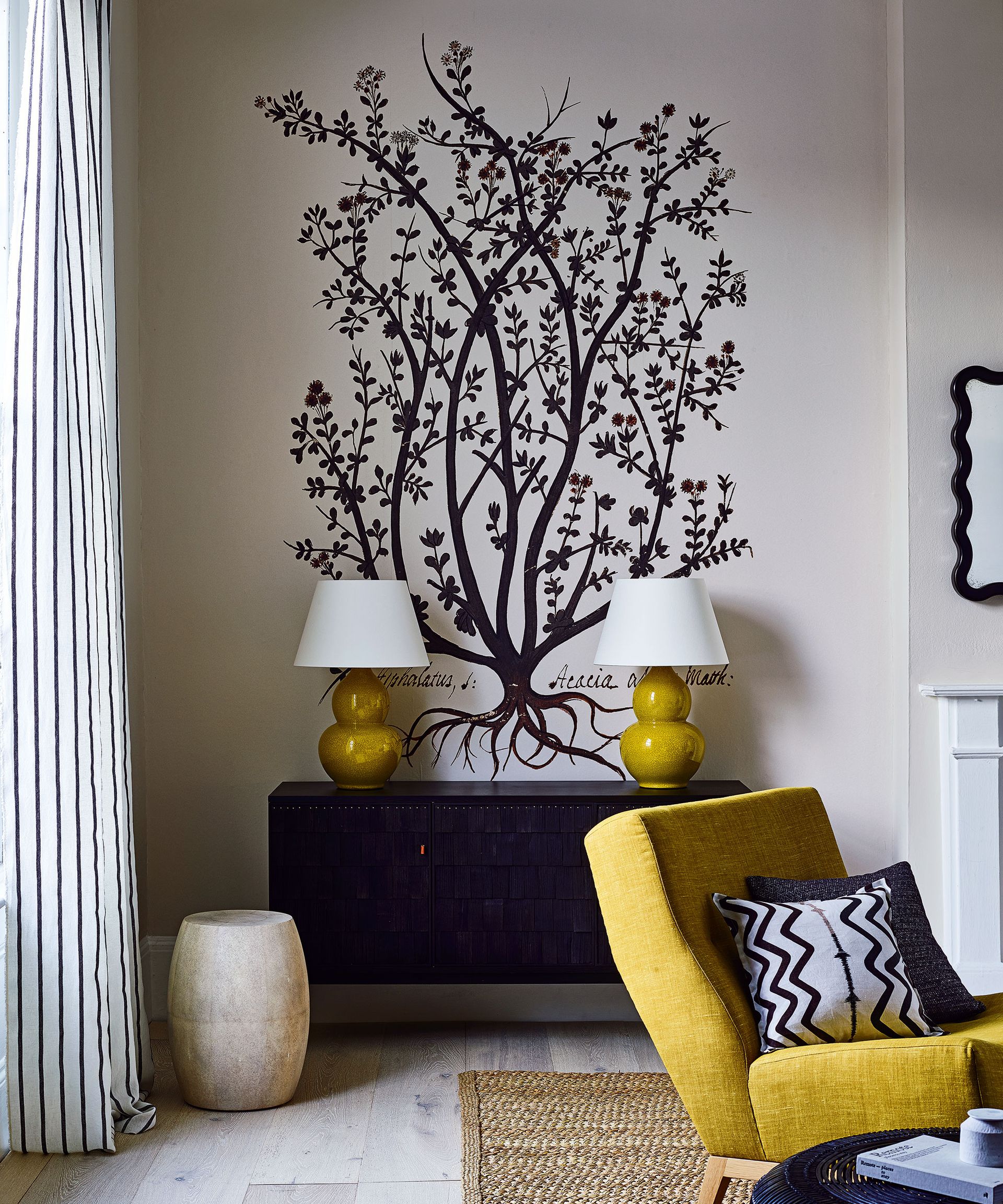 Perhaps a less common wall decor choice, wall decals have been embraced to create a bold statement in a room, particularly in large spaces with plain walls. Experts say however that wall decals can run the risk of looking temporary and unsophisticated, and instead suggest opting for decorating with art or adding a large mirror to establish a more timeless feel.
Devon Wegman, Design Director at Devon Grace Interiors explains: 'Wall decals always seem to cheapen a space. It's best to opt for framed artwork or mirrors on a wall to give a more intentional, finished aesthetic.'
Artem agrees, referencing typographic wall decals as something to steer clear of: 'Massive wall quotes, especially in vinyl decals, have had their moment. Subtlety is key now.'
4. Gallery shelves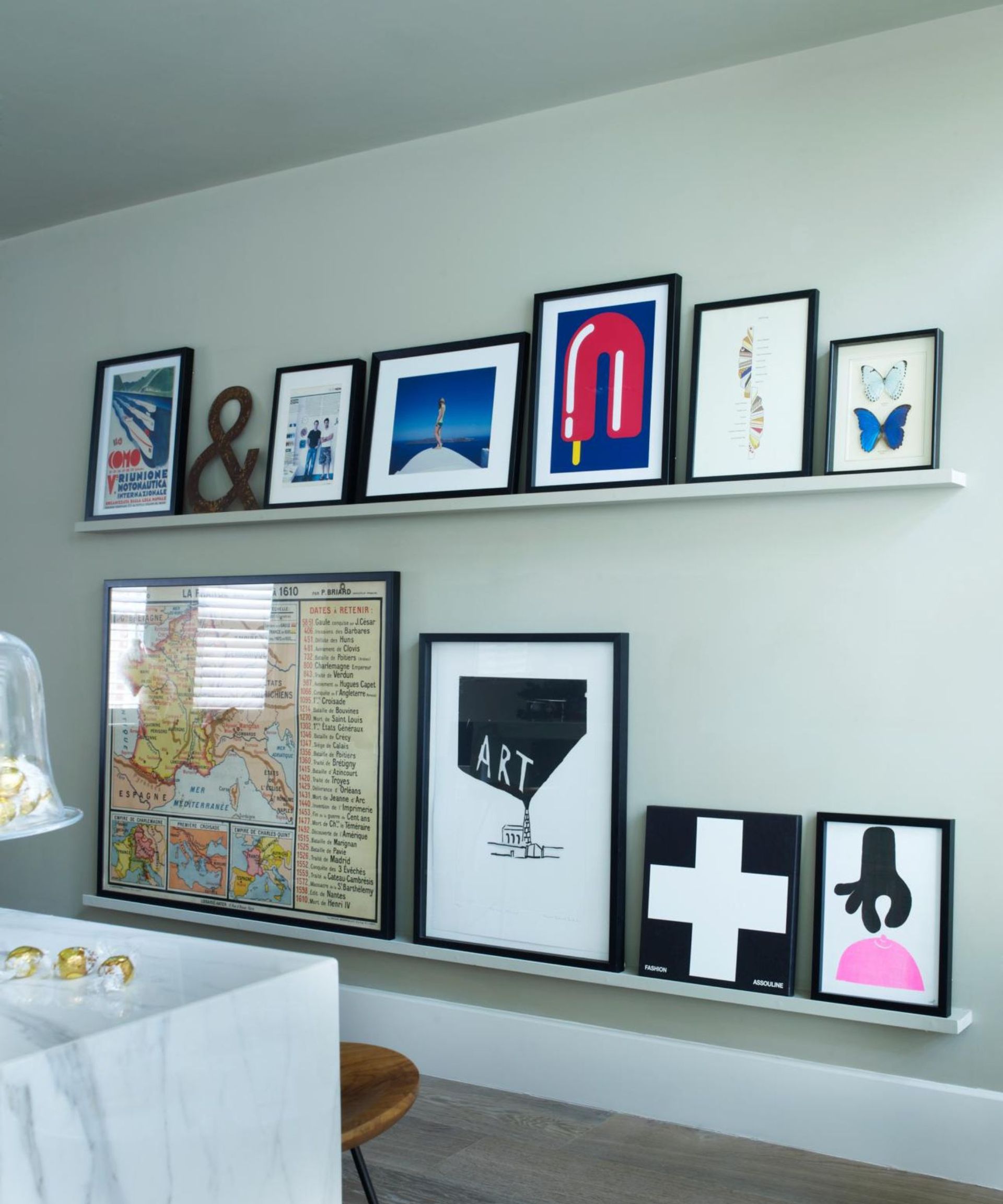 Gallery shelves, otherwise known as floating shelves, may have now had their day. With a very shallow depth to them, gallery shelves are most commonly used for displaying framed artwork or other small decorative items.
While they do serve a purpose and can be a good choice if your room doesn't have enough space for deeper, sturdier shelving, they can appear heavily linked to the stark minimalist style of the past decade, and other shelving options can be a better choice for creating an eclectic and less staged look which is far more current.
5. Macramé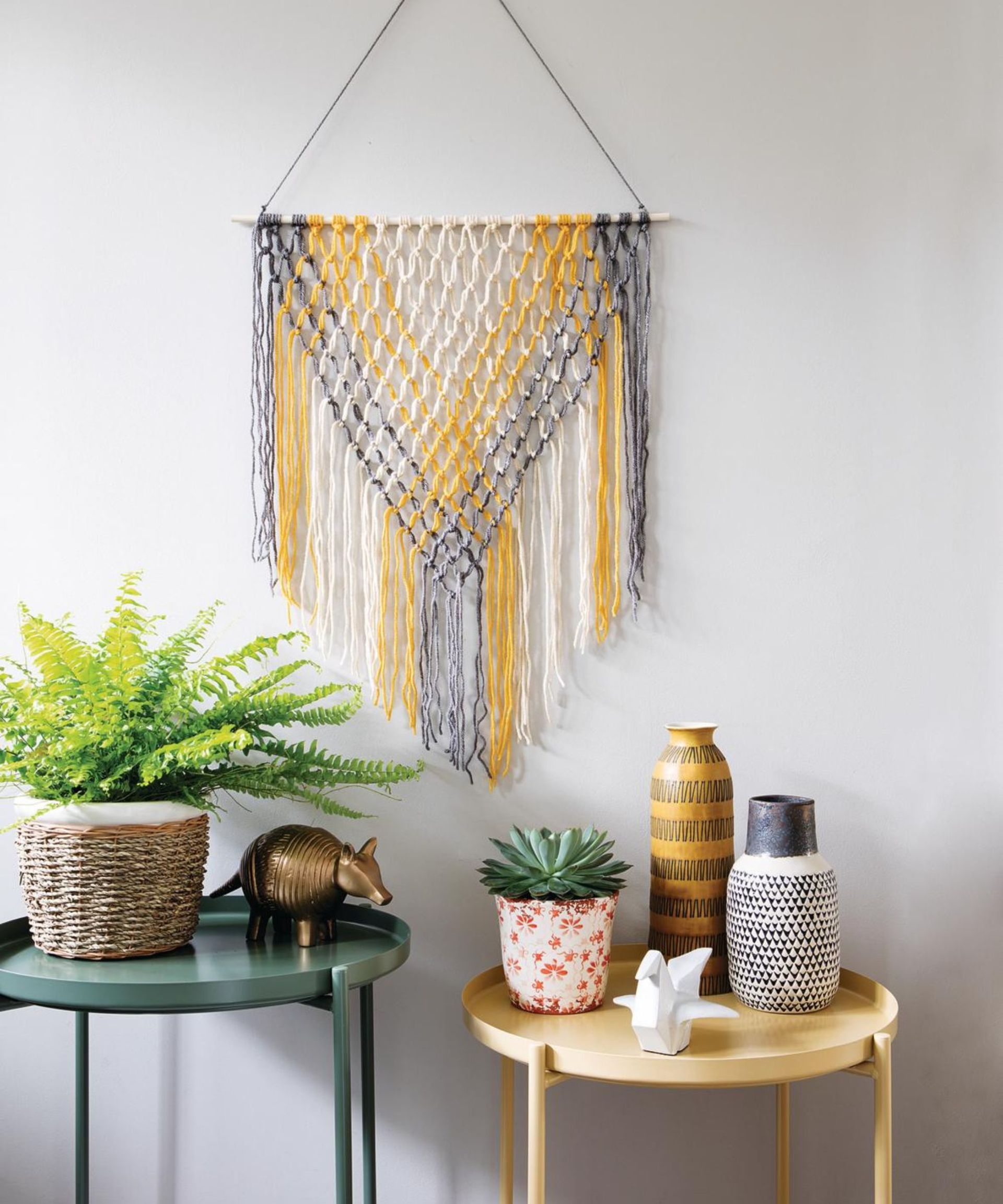 Lastly, macramé wall hangings are arguably not the most suitable choice if you're trying to create a timeless feel in your home. These knotted textile decor items have seen a surge in popularity in recent years, particularly among bohemian decor styles, and while they no doubt add textural interest to a space, they can appear very trend-driven.
Hebe Hatton, Head of Interiors at Homes & Gardens advises: 'Opt instead for more sleek and refined wall decor items that have a weighty feel to them, such as mirrors or framed artwork. These will complement many different design tastes, and are guaranteed to look timeless for years to come.'
If you are a fan of macramé, they are best placed in rooms such as Bohemian bedroom ideas, rather than central rooms in the home such as the living room.
FAQs
What other wall decor ideas are there?
The most suitable wall decor options all depend on your interior taste, but there is a wide range of wall decor ideas to choose from. For central rooms in the home, living room wall ideas are endless, but classic options include adding artwork and shelving for a practical and stylish look. For kitchen wall decor ideas, consider experimenting with uplifting paint colors and tiles that elevate the space. Lastly, the best wall decor for bedrooms is all about experimenting with your favorite wallpaper for a cozy feel.
---
While these wall decor ideas can now appear outdated, your personal preferences should largely dictate what you choose to embrace when it comes to home decor. Generally, though, opting to decorate your walls with considered wallpaper and paint colors; artwork that aligns with your overall style; and well-crafted mirrors all remain timeless choices, whatever your interior style. It's also worth considering if every wall should have something on it as you don't want to overpower your home with decor.
Sign up to the Homes & Gardens newsletter
Decor Ideas. Project Inspiration. Expert Advice. Delivered to your inbox.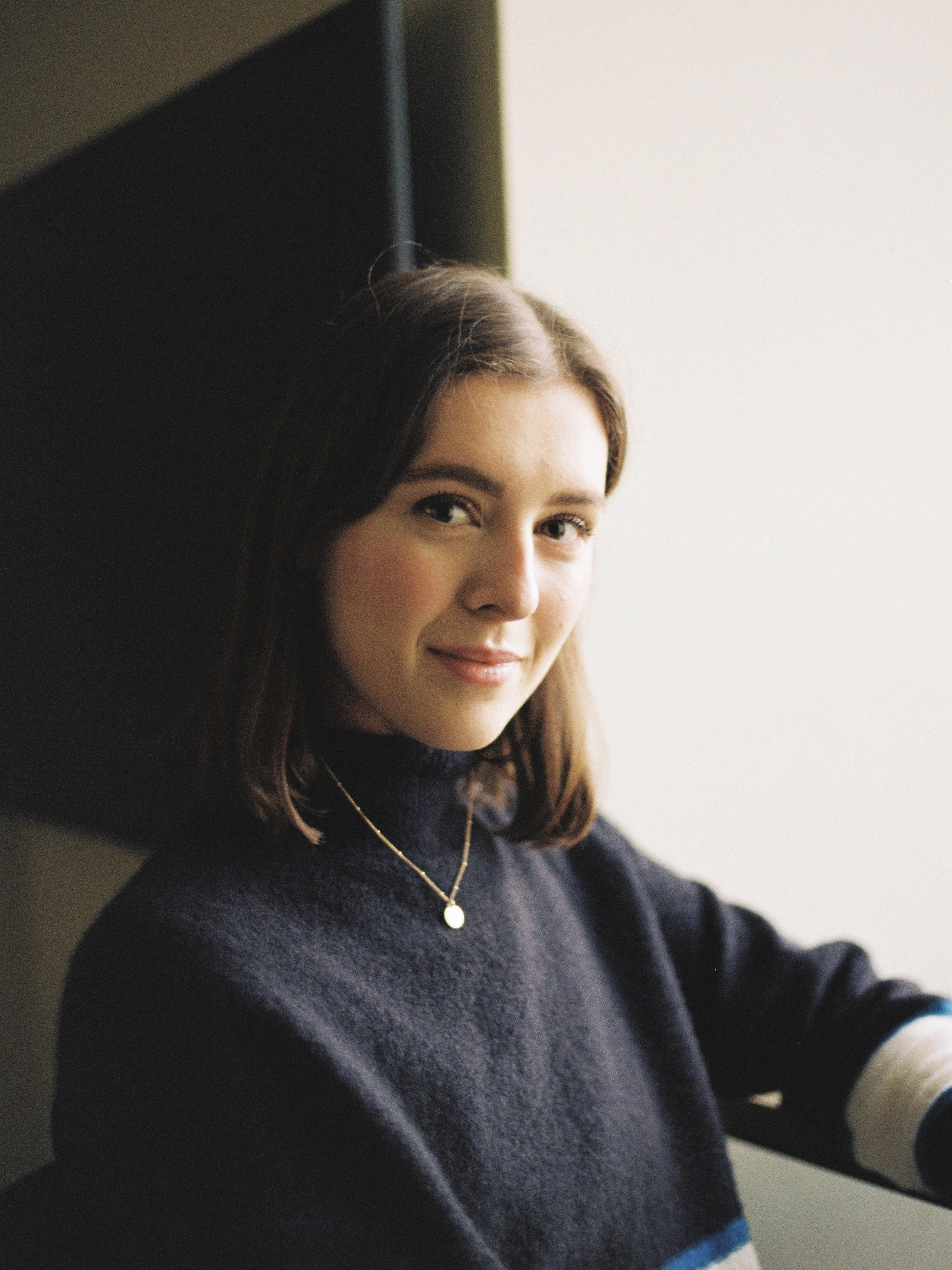 Emily Moorman is a News Writer at Homes & Gardens, working across a range of topics spanning interiors, celebrity and emerging trends. With a background in the fashion industry, Emily is well-versed in the world of design and trend cycles. Her undergraduate degree was in Fashion Communication and Promotion which she studied at Norwich University of The Arts, specialising in writing and digital communications.