4 ways to use the most surprising color for fall and winter
Earthy pinks – these natural hues, some where between red, pink and brown, conjure up warmth in any room and are reminiscent of late summer evening sunsets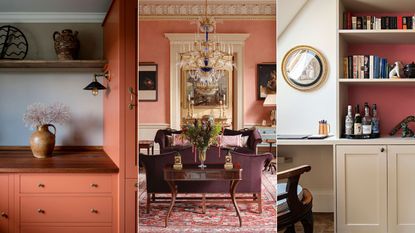 (Image credit: Antony Crolla / Luke White / Tom St Aubyn)
Our love affair with neutrals is far from over but this year things are warming up. Move over beige, blues and greens, because earthy pinks and rich reds are radiating their way into the heart of the home. Pure primary red are still a it 1990s ; instead, this trend steers us towards muddier tones with tints of muted pink and brown.
'Perhaps it's a yearning for the light and warmth of sunnier climes that's behind the current demand for reds, burgundies and terracottas,' suggest Merlin Wright, design director at Plain English. 'Warm colors are positive and inspiring and complement other Mediterranean hues such as blues, greens and yellows. Experiment with different tones to suit the light and scale of your room.'
Understanding color lies at the root of all interior design decisions. If in doubt, consulting the color wheel – and basic color theory – will ensure your decorating scheme flows effectively from room to room.
How to use red in your home
Red room ideas are having a moment. Here decorating experts have taken interior design trends and paint trends into consideration to help you achieve the perfect ways to decorate with red in every room.


1. Paint a feature wall
Temper down the color by only using it on the walls and painting the joinery in a fresh white, as shown here in this room by Georgie Wykeham. Toned down, earthy shades are considered some of the most relaxing colors to add to your home.
'Rhubarb is my go-to color; added to a neutral scheme, it creates warmth, depth and a touch of the unexpected,' says Georgie Wykeham, founder, Georgie Wykeham Designs. 'Used on its own, it is a very easy color to live with and yet it also works beautifully with blues, greens, pinks and reds.'
2. Re-introduce an age of elegance
Providing a perfect backdrop for portraits by the artist Diarmuid Kelly, this elegant hue pairs with the cornice and panel details in this drawing room by Studio Indigo. Walls in Battlesden Pink, mixed by Studio Indigo and specialist painter Tony Malins.
'Decorating a pink room while provide the perfect canvas for art,' says Mike Fisher, creative director and founder, Studio Indigo. 'When this color is layered and built up using many coats it gives the walls a sense of depth and movement which is particularly important in rooms that are flooded with light – the effect is the air seems to shimmer and sparkle.'
3. Add an earthy red to cabinetry
Max Rollitt brings his distinctive style of decoration to this Georgian rectory where the pantry is given a sense of grounding with a selection of antiques set against warm-colored kitchen cabinets.
'These pinks work brilliantly to bring year-round warmth to dark or north-facing rooms,' says Max Rollitt, founder, Max Rollitt.
Be daring and decadent with your color combinations for rooms when red is involved. 'I recently used an earthy pink hue in a bathroom and paired it with a complementary cornflower blue.'
4. Take a dramatic stance in a hall
'When colors hover between one shade and another they can take on interest and intrigue,' says Edward Bulmer, founder, Edward Bulmer Natural Paint. 'Our Etruscan Brown is so named to recognize that it owes as much to the cinnabar red of Etruscan fresco decoration as the earth tones of a classic brown. It gives you all the redness you need for a "red" room but in the evening light it pounds with the soft deep neutral appeal of brown, warm and chic.'
Conveying an unrivalled depth and light, we love this sophisticated tone. If this is too daring, then consider using this shade in smaller doses or in lesser used rooms to add an element of surprise.
Sign up to the Homes & Gardens newsletter
Decor Ideas. Project Inspiration. Expert Advice. Delivered to your inbox.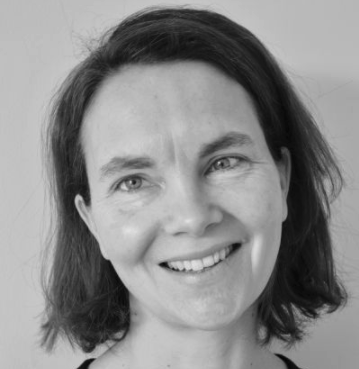 Arabella is a freelance journalist writing for national newspapers, magazines and websites including Homes & Gardens, Country Life, The Telegraph and The Times. For many years she has specialized in writing about property and interiors, but she began her career in the early 2000s working on the newly launched Country Life website, covering anything from competitions to find the nation's prettiest vicarage to the plight of rural post offices.