How to design a kitchen island with seating – 6 expert steps to the perfect, social space
Inspiration and advice for creating a sociable hub at the heart of your cookspace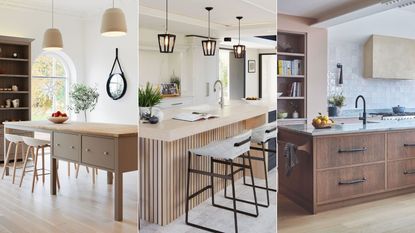 (Image credit: Blakes, Hetherington, Sola)
Sign up to the Homes & Gardens newsletter
Decor Ideas. Project Inspiration. Expert Advice. Delivered to your inbox.
Thank you for signing up to Homes & Gardens. You will receive a verification email shortly.
There was a problem. Please refresh the page and try again.
Whether space is tight or you want a versatile space that works for socializing through to schoolwork, plotting a kitchen island with seating is a wise move.
However kitchen island seating takes many forms – from breakfast bars to full-on dining arrangements.
So, if you are planning a kitchen island right now, take note of these ideas and helpful pieces of advice from professional kitchen designers.
How to plan a kitchen island with seating
There are many different kitchen island types, but whatever your space's limitations, it is always worth considering whether you can work seating into the layout.
1. Create an island and dining space in one
'The kitchen island is now a central point in family homes, and the place where everyone gathers for social occasions,' says Rhiannon Phenis, head of design at Sola Kitchens.
Indeed the kitchen island is a must-have in kitchens designed for entertainment. Multi-functional as it is, with space for food prep and cooking, kitchen island storage and sometimes a sink, the island may also be the area where you like to have drinks with friends, breakfast with the children or a relaxed dinner with your partner. If so, it's worth considering seating, serving and eating space as part of the design.
2. Design a raised breakfast bar
'Lifting the island off the floor allows light to flow underneath, giving the kitchen a more spacious feel,' explains Rhiannon, of a recent cook's table-style island design. 'It can also be designed to include a breakfast bar to create more seating areas in the room, especially if you are limited on space.'
3. Sit sociably in an L-shape
'Island countertop heights typically range from 34 to 37in,' explains Mike Fetherston, design director of Hetherington Newman.
Should a kitchen island be the same height as the counters?
'A breakfast bar top can either be the same level to maximize working space or raised and in a different material to distinguish it as having a separate function.'
An area of 'overhanging' countertop on the island provides space to pull up bar stools, and if the height of such a breakfast bar zone is higher than the countertop, it can also be used to hide a messy island prep area from view in an open plan room.
Arranging island seating in an L-shape also makes the space more sociable.
4. Design in the round for dinner parties
What is the best kitchen island shape?
While a rectangular shaped island often maximizes the use of space in many kitchens, you may want to consider a curved kitchen island as an alternative.
'A rounded edge helps to create a softer, less blocky look in a kitchen, and contributes to a more relaxed, sociable seating arrangement,' explains Richard Moore, design director, Martin Moore.
'This is because it allows all guests to comfortably face one another at the island, without straining, which can sometimes be the case when bar stools are lined up in a row.'
5. Create a freestanding feel
'It is a good idea to distinguish dining areas by using a different style and material,' advises Andy Driscoll, director of Shere Kitchens. 'Oak is a natural choice as it is softer and warmer than stone, with a beautiful grain, making it inviting to sit at.'
In a recent project, Shere Kitchens designed a pedestal table as part of the island, as a focal point in the heart of the room yet out of the way of the main food prep, cooking and dish washing zones. It's a great idea for freestanding kitchens.
6. Include banquette seating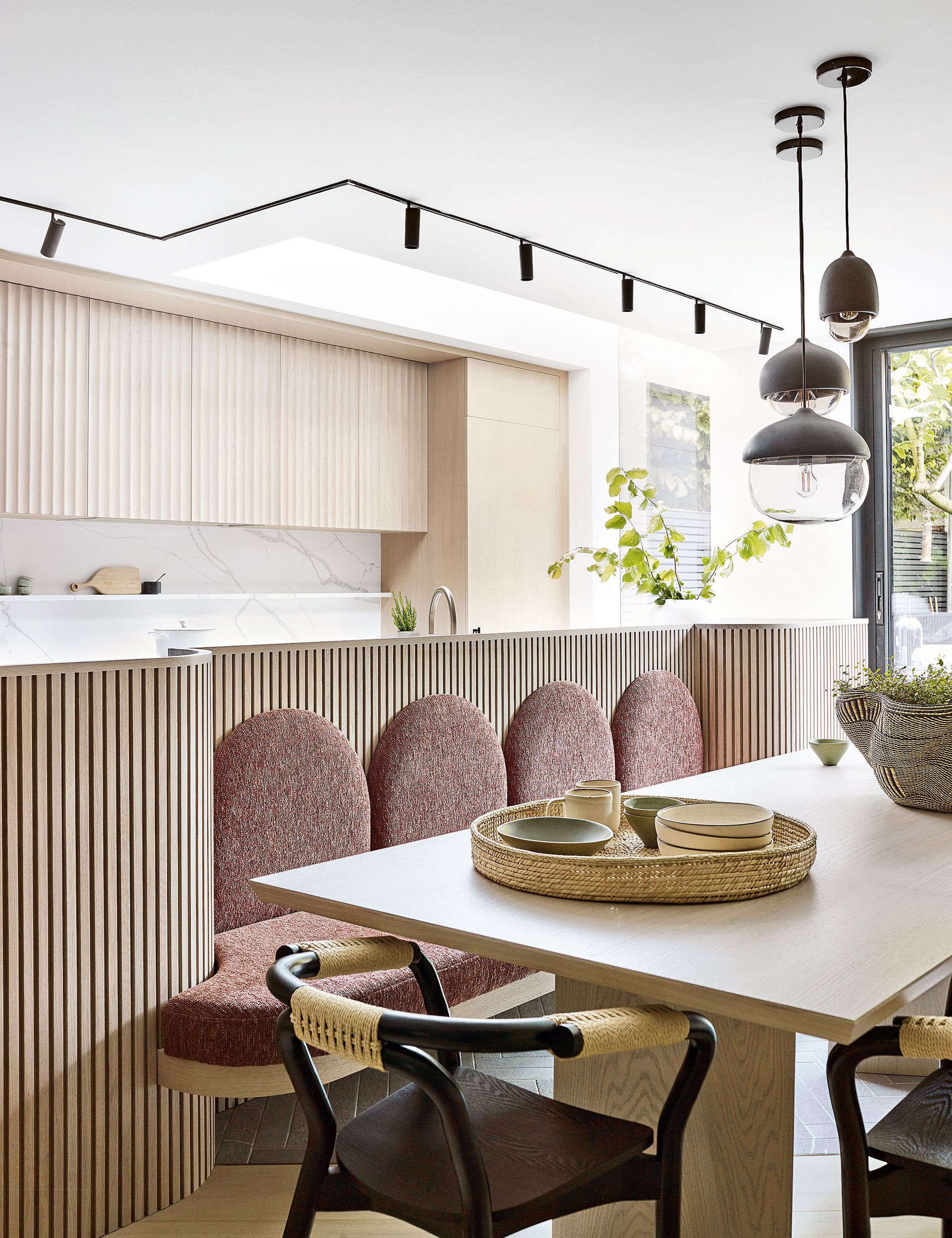 When space is at a premium, banquette seating as part of an island design can be a neat solution to the dining quandry.
'Not only do you create an unusual statement feature, banquette seating doesn't require as much space as a more traditional dining table and chairs, as there is no need to leave room to pull a chair away from the table to take a seat,' explains Reuben Ward, lead designer, Blakes London.
For safety reasons, avoid fitting a banquette close to a hob on the island, and choose wipeable, hardwearing upholstery, especially if you have young children.
FAQs
What do you call a kitchen island you can sit at?
Kitchen islands you can sit up are often called 'bi-level' kitchen islands. However, your kitchen island needn't be two levels; the raised bar, however, does allow for cooking mess to be hidden.
Should I put seating at my kitchen island?
It is always worth offering the option of seating at a kitchen island, even if there is a dining table in the kitchen. Having seating at the island will encourage guests to be sociable while you are cooking, and is useful if you have kids who need help with schoolwork while you prepare dinner. It's also a great alternative to a dining table in a small home.
---
If you are designing a kitchen island with seating for a home without a dining room, consider whether you might be able to create a layout whereby the dining element is at the height of a traditional dining table, as with a couple of the designs above. Bear in mind that working banquette seating into the design is space-saving. This will be more comfortable for you in the long-run. If, however yours is for socializing and a quick breakfast, bar stools will be sufficient.
Sign up to the Homes & Gardens newsletter
Decor Ideas. Project Inspiration. Expert Advice. Delivered to your inbox.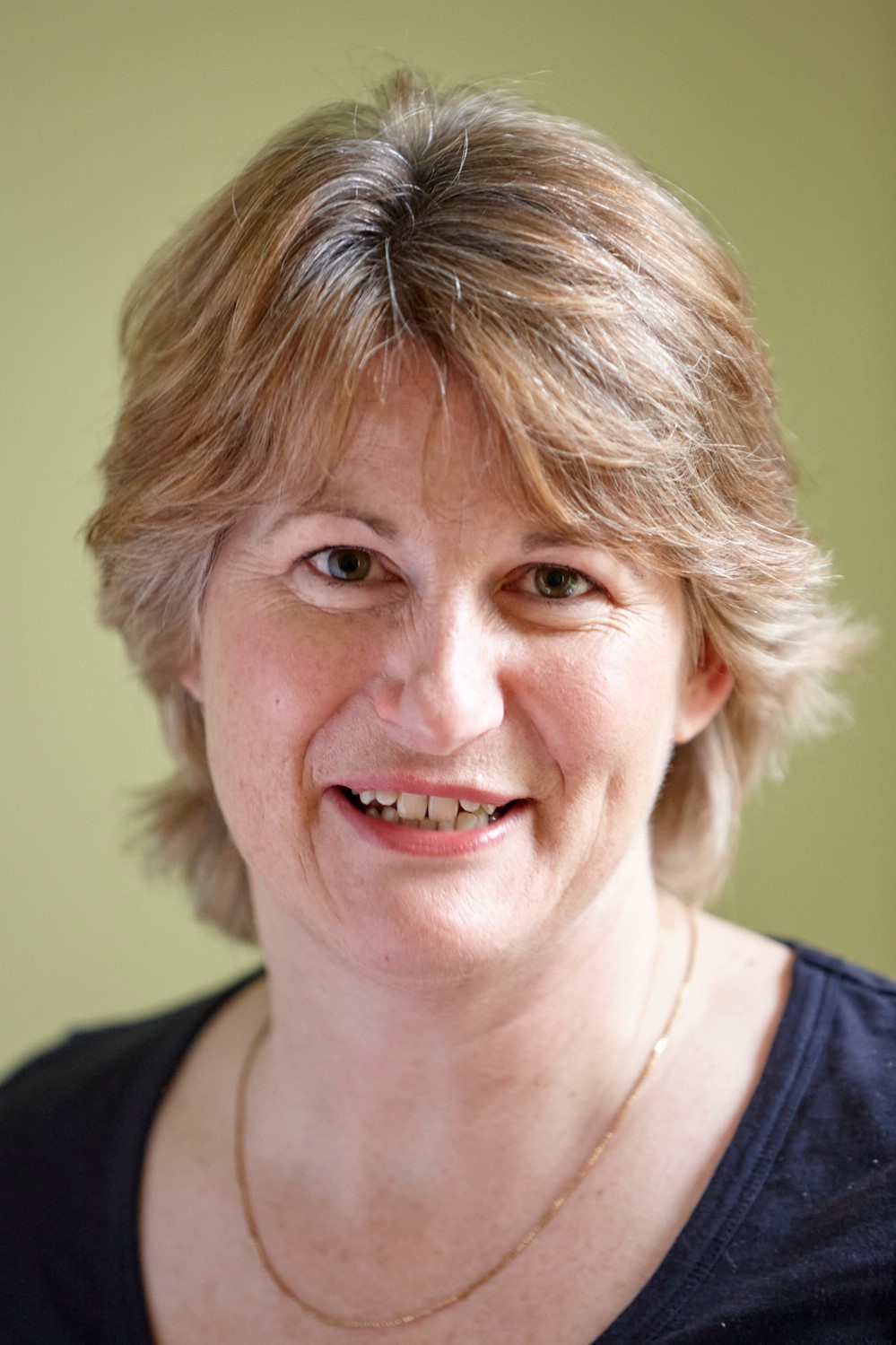 Amelia Thorpe is a specialist interiors and design journalist, covering every topic to do with homes from fabrics, furniture and lighting to surfaces, kitchens and bathrooms.
As the daughter of an antique dealer and a lifelong collector of old cookery books and vintage graphics herself, she also has a particular expertise in antiques, mid-century and decorative arts of all kinds.
Drawn to homes because of their importance in the happiness of our lives and the enjoyment they can bring, Amelia has been writing about the topic for more than fifteen years. She has interviewed some of the most influential designers of our time, from Piero Lissoni, Antonio Citterio, Jaime Hayon and Arik Levy to Nina Campbell and Robert Kime.