Kitchen island types – which is best for you?
You know you want a kitchen island – but which type? These are the design details you need to know to get it right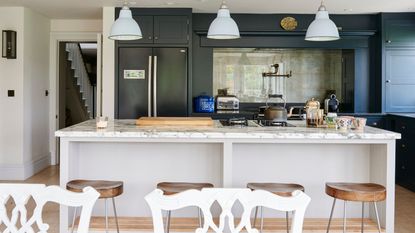 (Image credit: Jonathan Gooch)
There are so many different types of kitchen island that you may be forgiven to wondering which is best for your space.
Kitchen islands have, as a rule, a countertop plus storage below, but they can also be anything from additional countertop space to a sophisticated setup with built-in appliances and a sink and faucet. Which kitchen island type you include in your room will depend on what you need from your island, the space available and your budget as well as the aesthetic you want to create.
These are the best kitchen island types to choose from, along with expert guidance on their pros and cons.
Need to know
A kitchen island is likely to be one of the options you consider when you're designing a kitchen. Often placed centrally, it's a kitchen feature that's usually accessible from four sides and can fulfill some or all of a number of functions, including food preparation, serving, cooking, seating, and storage.
Islands are often fixed features, like the rest of the room's cabinetry, with plumbing and wiring, but they might be of a table or rolling cart style instead. The latter can suit smaller kitchens while mobile designs could provide welcome flexibility.
When you're designing a kitchen island, it's really important to ensure you get the right sized kitchen island – too small or too large, and it will look out of place and be impractical. Consider, too, what the best kitchen island shape is for your room – most are rectangular but square and circular islands can work better in small kitchens.
Kitchen island types
These are the main types of kitchen island that will work for most kitchen sizes and shapes.
1. Mobile kitchen island
Pros
If your kitchen isn't large, a movable or portable kitchen island can be a huge boon. 'In smaller spaces, a mobile workstation on wheels that can tuck away when not in use is a great way to gain the convenient work space an island offers without permanently sacrificing walking space,' says Erika Jayne, a DC designer, general contractor and owner of Erika Jayne Design.
They vary in style from butcher's blocks on wheels to more sizeable designs, and often have shelf space or cabinets below that boost kitchen storage, while the top provides extra preparation or island countertop space.
Their portability is one of their major plus points. 'A mobile island might be a good solution if the client has one eye on resale or lives in a temporary space and wants to take the island with them upon relocating,' says Dustin Gerken of Dustin Gerken Design of Columbus, OH.
A mobile island will also save money compared to a permanent fixture that uses the same cabinets as the rest of the room.
Cons
However, on the downside, it won't provide a huge amount of additional space and moving it around can be awkward especially if it is a more sizeable design or is used for storing heavier items.
2. Table style island
Pros
A work table kitchen island type can be a stylish addition to the room, providing extra room to prepare meals. These often small kitchen islands are typically countertop height –distinguishing them from kitchen tables – which makes standing food preparation comfortable.
They can also add kitchen island seating space when teamed with stools of counter height, making the room a more sociable place.
One of the major benefits of this type of island is that it can leave the room feeling more open than a permanent fixed island since it has legs rather than a cabinet base, and it's therefore another favorite for smaller kitchens. It's also money saving compared to a permanent island. However, it won't add any storage to the room.
For a pulled-together look, a work table in the same paint finish as cabinets is preferable.
Cons
No additional storage space, other than perhaps in shallow drawers.
3. Base cabinets and countertop island
Pros
An island that consists of base cabinets with island paint colors to match those of the rest of the room with a countertop above is a popular choice. This type of island is a permanent, fixed feature of the room.
A permanent island creates additional preparation space and adds to storage. It can also create a spectacular focal point. You might think of matching its color to the rest of the cabinets, or picking a different hue. Likewise, the countertop might repeat the material used in the rest of the room or introduce a different surface.
Be mindful that a permanent island may require electrical service. 'Many islands need to have electricity in them based on the size of the countertop surface,' explains Dustin Gerken. 'These are requirements for NEC (National Electric Code) compliance, and you need to discuss island electrical requirements with your contracting team to ensure your local building codes are met and adhered to.'
Styles can range from farmhouse kitchen islands to country kitchen islands to more modern looks.
Cons
An island like this will, naturally, prove more costly than cart or table styles. Factor in the cost of the additional cabinets and countertop and, likely, running electrical wires to it.
4. The appliance island
Pros
To get the very most from an island both electricity and plumbing are necessary, especially if you are considering including a sink in a kitchen island. A design like this allows for a cooktop, sink and faucet as well as appliances.
'We frequently specify plumbing fixtures – be it a dishwasher or a kitchen sink and faucet – to be installed in the island,' says Dustin Gerken. 'You'll want to pay attention to finishing the bottom of the island off well so that electrical Romex [a type of residential wiring]/wires and plumbing lines aren't visible.'
An island like this can optimize working space within the kitchen, and allow the room's users to share tasks without getting in one another's way. It can also be designed with an overhang for countertop seating opposite to its working areas, allowing easy conversation and creating room for casual dining.
Cons
The downside of a fully featured island? It will add a sizeable amount to your costs.
5. Preparation and dining island
Pros
Need to save space? A type of kitchen island you may want to consider is one that offers counter height work space along with a dining table (at conventional table height) in a single feature. This can be designed in a variety of ways: the table might extend from the island, making it a multi-tier design, but, as shown above, creative takes on the concept are possible. Here, the island provides L-shaped banquette seating into which a table nestles.
The huge benefit of this type of island is that you can prepare food at conventional counter height in the work area, while the table can be teamed with dining chairs or upholstered seating for maximum comfort.
A sizeable kitchen can be the prerequisite for this type of island, though it's a great idea for awkward or narrow spaces.
Cons
It will also have implications for the kitchen budget.
6. Double kitchen islands
Pros
Double island kitchens are useful for large families, those who love to socialize and cook, and for anyone who uses their kitchen constantly for anything from schoolwork to, of course, cooking and dining.
Two smaller islands can be more practical than one monolithic one, and look nicer too, being used to zone the space into a cook's area, dining area, bar area, and more. Plus of course, they will give you a ton more countertop space, and storage space, if you choose to include cabinetry in both.
Cons
You'll need both the space and the budget.
7. Raised bar islands
Pros
Raised bar islands create a sociable feel in a kitchen and create a visual definition between the cooking and prep area of the countertop and the dining/drinking area.
Usually paired with high stools or chairs, the raised countertops can also be used when you have guests over as a home bar. Use it as an opportunity to include a second countertop material.
Cons
The raised element can make a small kitchen feel smaller still.
FAQs
What can you put in a kitchen instead of an island?
If your kitchen doesn't provide sufficient floor area for an island following the kitchen space distance rules, there are alternatives. You could opt for a kitchen peninsula, a rolling cart or work table, or personalize the space with a furniture piece, suggests Erika Jayne, a DC designer, general contractor and owner of Erika Jayne Design.
'Antique farm tables, bistro-style marble-top islands, and even simple butcher block tops on legs all make beautiful islands,' she says.
What is a waterfall style kitchen island?
A waterfall style kitchen island refers to the countertop. On one of these, the countertop material is used vertically as well as horizontally and becomes a feature of the end of the island as well as its top.
A waterfall countertop could be used for any type of permanent kitchen island, and looks its best when the countertop material has spectacular veining.
Sign up to the Homes & Gardens newsletter
Decor Ideas. Project Inspiration. Expert Advice. Delivered to your inbox.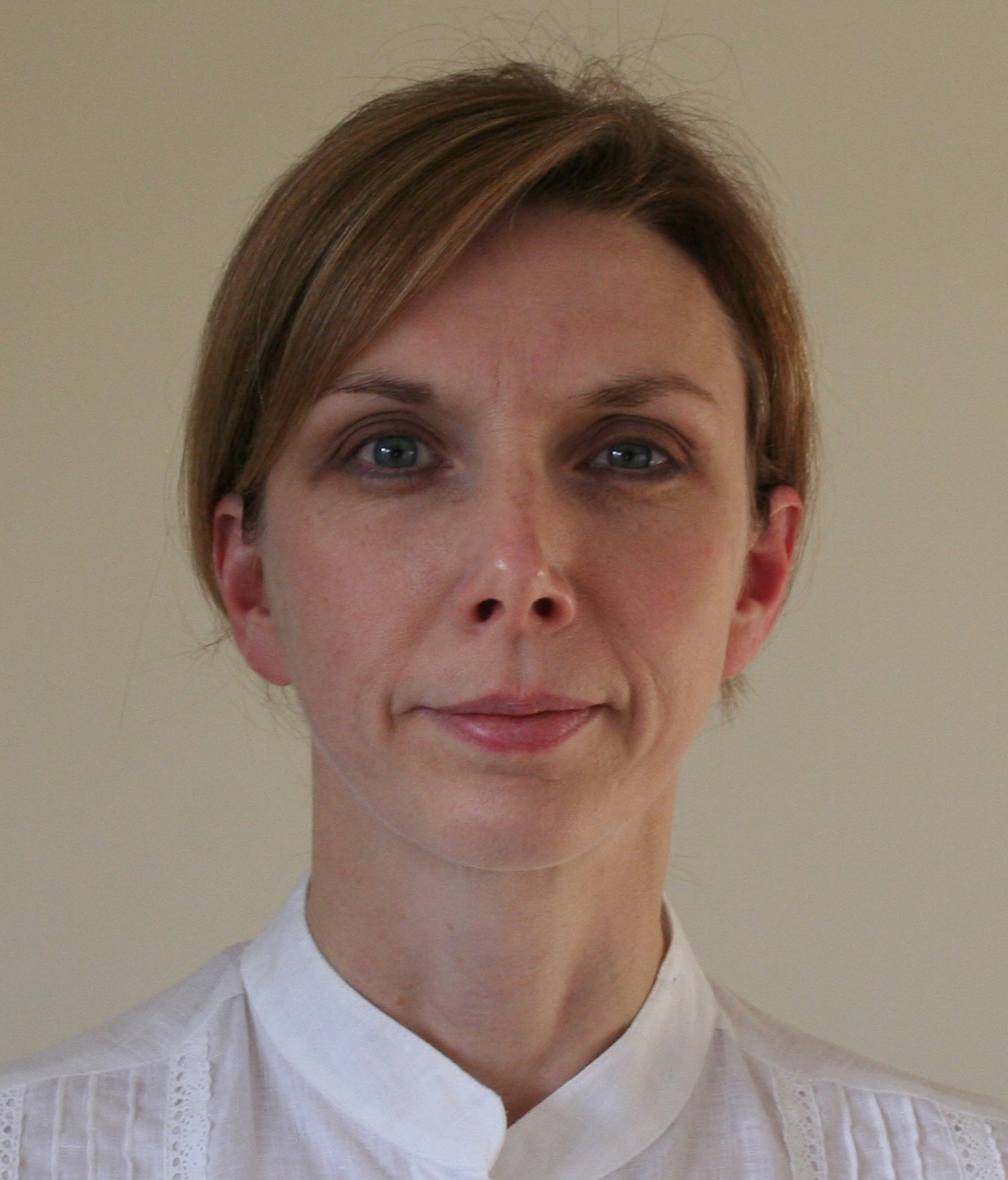 Sarah is a freelance journalist and editor. Previously executive editor of Ideal Home, she's specialized in interiors, property and gardens for over 20 years, and covers interior design, house design, gardens, and cleaning and organizing a home for H&G. She's written for websites, including Houzz, Channel 4's flagship website, 4Homes, and Future's T3; national newspapers, including The Guardian; and magazines including Future's Country Homes & Interiors, Homebuilding & Renovating, Period Living, and Style at Home, as well as House Beautiful, Good Homes, Grand Designs, Homes & Antiques, LandLove and The English Home among others. It's no big surprise that she likes to put what she writes about into practice, and is a serial house renovator.