The Boom 3 wireless speaker is on sale for Prime Day – here's why it's a must-have
Whether you're at home or on the go, we all want the best quality for our music, and the Boom 3 is one of the best wireless audio options today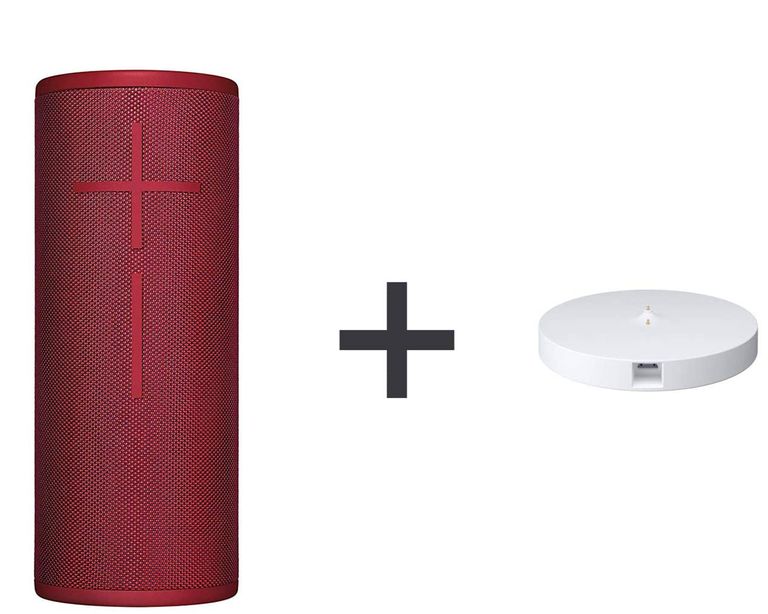 (Image credit: Amazon)
Clear, crisp audio is the absolute goal when it comes to selecting a new system for your home, and you shouldn't have to compromise on the go, either.
The Ultimate Ears BOOM 3 Wireless Bluetooth Speaker and charging dock is the perfect companion no matter where you're off to. With an impressive 15 hours of battery life, and a lightweight design, the BOOM 3 is easy to keep charged and grab for your next outing.
Unlike many wireless speakers, we love the BOOM 3 because of its crystal clear audio quality – no tinny sounds here. Instead, the balanced audio radiates a full 360º thanks to its cylindrical design, and its deep bass is especially smooth.
Plus, whether you're always off on an adventure or are simply a tad clumsy, the speaker can adapt. The BOOM 3 is waterproof with an IP67 rating and able to float or be submerged in water for half an hour. Plus, it's dust and drop-proof, having easily survived tough durability tests. It's offered in eight different colorways, too.
Check out the BOOM 3 to get those Christmas shopping lists sorted extra-early this year. The great news is that it is on sale for Amazon Prime Day. Find out more below.
Ultimate Ears BOOM 3 Wireless Bluetooth Speaker with PowerUp Charging Dock Was £142.92 Now £88.99
Enjoy the ultimate in wireless speakers with this go-anywhere, do-anything design. With one-touch music controls, experiencing perfect sound quality on the go has never been easier.
To take advantage of this and all other Amazon Prime Day deals, you must be an Amazon Prime member. Click below to start your 30-day free trial.
If you're looking for a sleek option for at-home music, check out the Amazon Echo collection for audio, smart home assistance and more features than you could imagine.