Can you make ice cream in a blender? Expert advice and tips
You can just about fudge it with a blender, but there are better ways to make ice cream at home.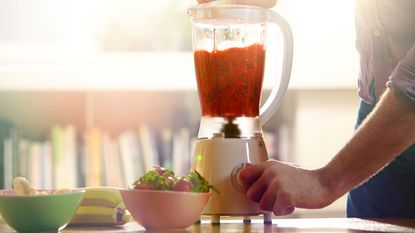 (Image credit: GettyImages)
Sign up to the Homes & Gardens newsletter
Decor Ideas. Project Inspiration. Expert Advice. Delivered to your inbox.
Thank you for signing up to Homes & Gardens. You will receive a verification email shortly.
There was a problem. Please refresh the page and try again.
Making ice cream in a blender is the sort of ACME logic that seems like it has to work. Ice cream is just churned milk, blenders spin liquids round pretty quickly; it stands to reason that you could make ice cream in blender, right?
The short answer is that you can make ice cream in a blender but it's very far from perfect. If you attempt to make ice cream in blender you'll end up with something more like a sorbet than an ice cream. Still tasty, but not quite right.
I spoke to experts on the best way to go about trying this, and the actual methods of making homemade ice cream, which need different equipment and a lot more time.
All in all, even the best blenders aren't quite up to the task. You're far better off with one of the best ice cream makers.
Is it possible to make ice cream in a blender?
It's possible to make a kind of ice cream in a blender, but it's nothing like what you'd get in a tub from the store or from your local gelateria. That's because a blender can blend liquids, but it can't churn them, which is necessary if you're making ice cream with milk. Milk has too high of a water content, so even if you froze it beforehand, you'd end up with some pretty gross milk slush.
Plus, because they spin so fast, blenders also tend to generate heat. For example, our favorite ever blender, the Vitamix A3500 Ascent, spins so quickly that it can make hot soup right in the jug. That's a great feature for making soup, but it means you won't be able to make dairy ice cream.
What you can make instead is a kind of frozen fruit sorbet. Our ecommerce editor and ice cream whizz Laura Honey says, 'my go-to recipe if I don't have an ice cream maker is to blend frozen banana chunks with some almond milk'. She admits it's far from a perfect recipe, because the results are 'more like a sorbet than an indulgent ice cream', but it's still delicious. It's close, but not quite.
Laura is our eCommerce editor. Before Homes & Gardens she studied English at Oxford University. Alongside her studies, she qualified as a barista and trained as a master perfumer. This makes her our certified expert for all things coffee, candles, and fragrance, as well as an expert product tester. She tested every ice cream maker in our expert guide, so knows exactly what you need for good ice cream at home.
How can I make ice cream at home?
By far the easiest way to make ice cream at home is with an ice cream maker. These machines take out all the hard work, churning milk, vanilla and sugar into perfectly soft ice cream.
My advice, however, is to start small. These appliances can run to hundreds of dollars, and while that can be a good investment, you don't want to splash out only to find you don't really have the bug for making ice cream. In that case, I'd skip the expensive machines and try the ZOKU ice cream maker, available at Amazon. We examined it in the test kitchen and it's a good starting point for beginners. The drawbacks are that it needs a little churning by hand and the portions are pretty small, but for under $30 it can't be beaten.
Best overall
Cuisinart Pure Indulgence
The Cuisinart made hands down the tastiest ice cream on test. It was perfectly creamy and light - it rivals ice creams I've had from fancy gelaterias. However, it makes fairly small portions.
Our findings are in Laura's full Cuisinart Pure Indulgence review.
Easiest to use
Breville Smart Scoop takes all of the hassle out of making ice cream, chopping and churning all your ingredients for you for ice cream in half an hour. However, this hands-off process is pretty expensive.
All the detail is in Laura's full Breville Smart Scoop review.
Fastest
The Ninja Creami is the fastest ice cream maker around. Where others need a lot of churning, this makes ice cream in just three minutes. However, despite its fame on Tiktok, we weren't entirely convinced.
There's more information in Laura's full Ninja Creami review.
Of all of these, Laura says, ' the Ninja Creami is the most similar ice cream maker to a blender. It uses a blending blade to chip away at frozen ingredients, producing a smooth ice cream tub.' In the end, that means 'it can chip your frozen ingredients to a much finer consistency, so you won't have as many ice crystals as you would if you tried to use a blender with the same ingredients'.
Can I make ice cream in a blender with condensed milk?
Because the water content in milk is too high to churn in a blender, some people turn to condensed milk instead. The theory is that this denser milk will churn more easily than your carton of skim milk. Unfortunately, the water content in even condensed milk is a little too high for a classic ice cream.
However, there are other alternatives if you don't have an ice cream maker to hand. Nosheen Babar, CEO at Untold Recipes, told me about her recipe for kulfi, a south Asian ice cream. It's heavier and denser that what you might usually find in a store, but it's delicious, and you can make it at home in a blender.
'I have a family recipe for Pakistani ice cream', says Nosheen. 'I've been making it for 25 years.' All you need is:
1 can (12 oz.) evaporated milk
1 can (14 oz.) condensed milk
1-pint heavy whipping cream
cardamom powder
1/4 cup salted pistachios
1/4 cup almonds
It's an unbelievably simple recipe - throw the whole lot into a blender and pulse it 3-5 times. Put the resulting mix in the freezer and you'll wake up to delicious, thick, indulgent ice cream.
Nosheen is a Pakistani self-trained home cook who has lived in the USA for 25 years. After successfully adapting her traditional recipes to incorporate different ingredients, utensils, and equipment, she has accumulated a wealth of knowledge to share with others.
Homesteader Lindsey Chastain agrees, and says you can make a fruity version with frozen fruit, too. Her recipe varies a little, but the principle is the same.
'In a blender, combine condensed milk, frozen fruit, vanilla extract and salt,' she says. After that, 'blend on high speed for 1-2 minutes, stopping to scrape down the sides as needed, until smooth and creamy. The ice cream will start to thicken and freeze due to the frozen fruit'. If the texture isn't quite right, throw in some ice cubes to incorporate all the ingredients, then finish it off in for a couple hours in the freezer.
Again, it's not quite like the ice cream you might be used to, but it's good in a pinch, and it's a fun activity to do with kids.
Lindsey Chastain is the founder of The Waddle and Cluck, a website about all things homesteading from livestock to gardening to recipes.
Can I make ice cream without a blender or an ice cream maker?
Yes, you can make ice cream without any of this equipment, but again, it's not quite the same. Nosheen has another recipe if you're making do without. She begins, 'If you want an easy method of making ice cream without a blender, you can make a no-churn ice cream'. All you need is heavy cream, condensed milk and vanilla. Whip them all together by hand or with a hand mixer or stand mixer.
The next step is simple. Nosheen says, 'Mix-ins like fruit and nuts can be folded into this mix and the entire thing can be frozen overnight in an airtight container'.
However, bear in mind that this is still pretty far from the ice cream you might expect. The texture of no-churn ice cream won't have the crunchy crystals of your usual ice cream. Lots of people who have tried it find no-churn ice cream has a gluey, cloying mouthfeel.
Ice cream blender FAQs
Why do I have to salt my ice cream maker?
Weirdly, for the same reason the roads are gritted in winter. Salt lowers the melting point of water, stopping ice from forming. That means your ice cream can be churned at freezing temperatures without freezing solid.
Can I make gelato in a blender?
Can I make gelato in a blender?
No, you can't make gelato in a blender. Gelato is churned much more slowly than classic American ice cream and it also has a higher milk content, so you can't make it in a blender.
---
Final thoughts
Blenders are fantastic appliances but they aren't built for everything. We covered the differences between blenders v food processors because where a blender is fantastic for liquids, it will struggle with dry ingredients. In the end, your best bet for ice cream is a good ice cream maker.
Sign up to the Homes & Gardens newsletter
Decor Ideas. Project Inspiration. Expert Advice. Delivered to your inbox.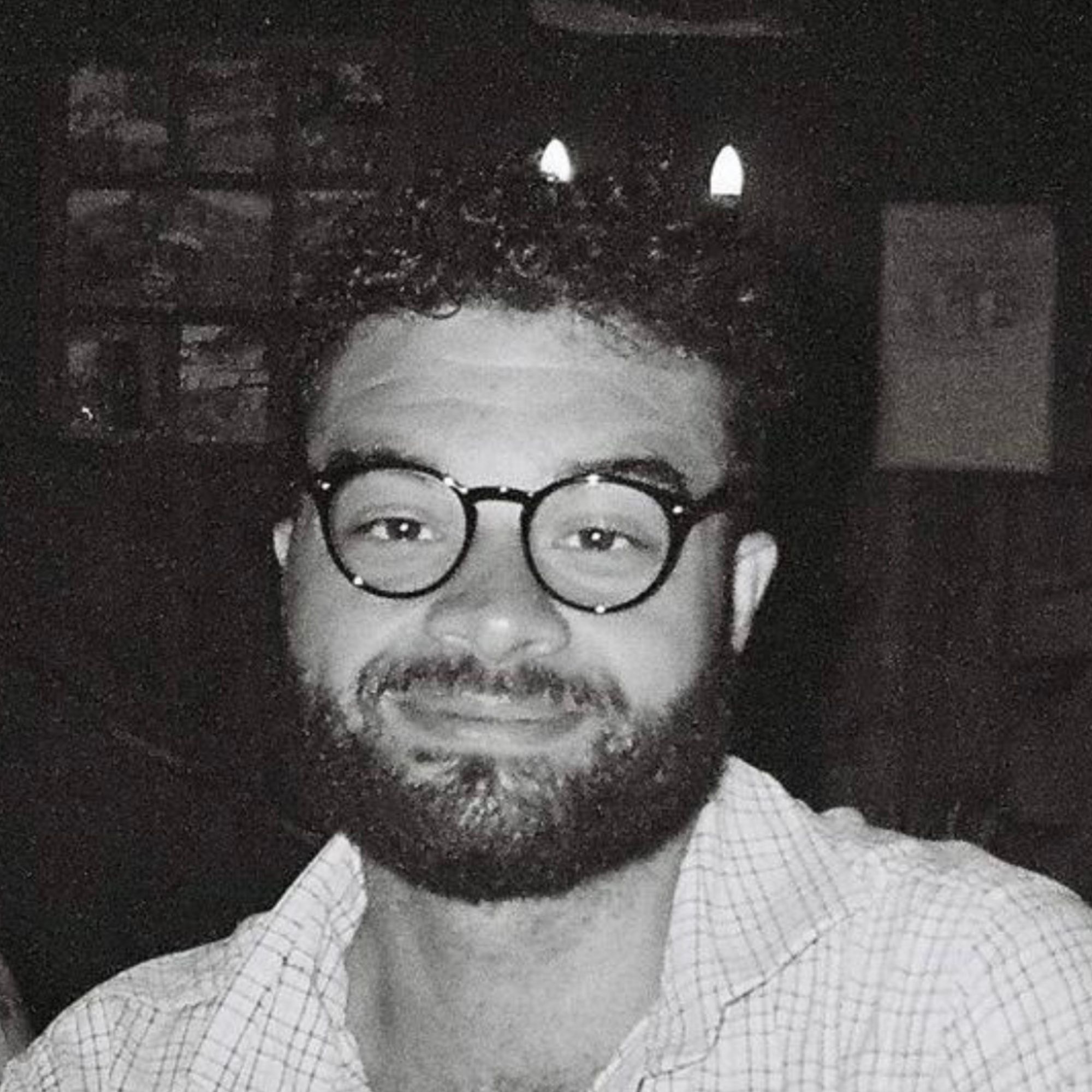 As Head of eCommerce, Alex makes sure our readers find the right information to help them make the best purchase. After graduating from Cambridge University, Alex got his start in reviewing at the iconic Good Housekeeping Institute, testing a wide range of household products and appliances. He then moved to BBC Gardeners' World Magazine, assessing gardening tools, machinery, and wildlife products. Helping people find true quality and genuine value is a real passion.