This unique pizza oven is one of Oprah's Favorite Things – but it will cost you
Ooni's Volt 12 is one of Oprah's Favorite Things, and while we loved it on test, it's pretty expensive.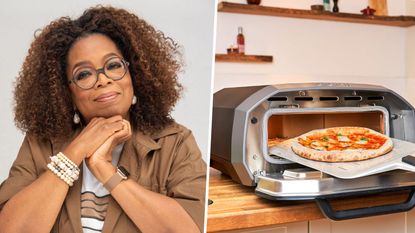 (Image credit: Getty Images/Ooni)
Oprah's Favorite Things have landed, bringing you the rundown on a wide range of gifts from one of America's best-loved public figures. There's a little something for everyone this year, but I was especially pleased to see one of the best pizza ovens you can buy make the cut.
This year, Oprah recommends the Ooni Volt 12, which we loved when we put it to the test. It's the only pizza oven in the world that works both indoors and outdoors, and we found it makes fast, delicious pizza that's pretty close to restaurant-quality.
However, while we loved the taste, this is one of the most expensive pizza ovens on the market. It'll cost you a thousand dollars, which is why we had to see if it lives up to the hype.
The short answer is that if you have the money to spend, it's definitely worth it, but if you don't have a thousand dollars lying spare, there are other contenders for the best pizza oven to consider. That's if you even want a pizza oven - there are some other picks from Oprah's Favorite Things that won't break the bank.
What are Oprah's favorite things?
Oprah's Favorite Things are exactly as they sound. It's a list of all the products Oprah and her team have loved that year. There are big companies like Ooni on the list but also a range of smaller producers too, and lots of the businesses are BIPOC, women, and veteran-owned. It's a pretty varied list - there's everything from headwraps to bubble bath to cheese. All of the products are available on Amazon, but you can go direct to the retailers too if you'd prefer to shop directly.
This year, there's a purple theme, a nod to Oprah's Oscar-nominated role in The Color Purple, the 1985 film adaptation of the novel by Alice Walker. However, Oprah is also producing a movie version of the musical, which releases on Christmas Day this year. With this in mind, some of Orpah's favorite things are gift tickets to the film and a coffee-table book, Purple Rising, about the history of the novel and its adaptations.
We love a few things on here. There's the Purple Love luxury candle from one of our favorite tried-and-tested chandlers, the Harlem Candle Co., and the Fellow Stagg EKG Pro Electric Kettle, loved by our resident barista Laura for making pour-over. There's plenty in the list for everyone, and while we're particularly pleased to see the Volt 12 get the nod, you should bear in mind that it's very expensive.
The Ooni Volt 12
Image 1 of 3
The only pizza oven in the world for use both indoors and outdoors.
Specifications
Fuel type: Electric
Exterior dimensions: 24.2 x 20.8 x 10.9"
Cooking surface: Cordierite baking stone
Best type of pizzas: Neapolitan
Reasons to buy
+
Foolproof design
+
Surprisingly heatproof
+
Heats up fast
+
Maintains consistent temperature
+
No assembly needed
Reasons to avoid
-
Large and heavy
-
No wood-fired flavor
-
Expensive
Buy it if:
✅ You want a versatile cooker: this is great if you live somewhere snowy. You can have pizza at home when it's freezing and pizza outdoors in summer.
✅You want something fast: the boost mode makes it faster to turn out pizzas.
✅ You want something easy: it runs off electric, so there's no fiddly gas or firewood.
Don't buy it if:
❌ You like the taste of traditional pizza: this indoor oven can't quite replicate the depth of flavor you get from a professional-grade oven.
❌ You're on a budget: this is one of the most expensive pizza ovens out there.
❌ You're tight on space: it takes up a lot of room.
The bottom line
🔎 Ooni Volt 12 is the only indoor/outdoor pizza oven in the world, but it's very expensive.
Oprah is right to include the Bolt 12 in her list of favorite things. It's a world first and so far the only pizza oven that's safe to use both indoors and outdoors. That's a huge step. Until now, the choice was gas or wood pellet outdoor ovens, which are no fun to use as the winter draws in and the weather gets colder. The other option was a handful of indoor electric pizza ovens. These don't quite make the same smoky flavor, and it can be annoying to ferry pizzas from the kitchen to your yard if you're hosting a party in the summer. This oven offers the best of both.
On test, we found it really easy to use. You just plug it into an outlet and you're ready to cook. It reaches temperature in about 15 minutes, and it has a brilliant 'boost' button. A common complaint with pizza ovens is that they lose heat when you open the door to remove a pizza, slowing down the pizza party. This oven doesn't have that problem. Hitting 'boost' ramps up the heat, so you can turn out pie after pie.
While Oprah says it makes pizza 'worthy of the Old Country', it's missing a little of the authentic Neapolitan flavor of wood or gas ovens. It emulates a little of the leopard spotting but it's not quite the same, and it's certainly missing the crucial smokiness. However, the cordierite baking stone means that it's far closer to the real thing than slinging a frozen pizza in a regular old induction oven.
However, the big catch with this pizza oven is the cost. It will cost you $999, which is a lot of money for a pizza. To be fair, the competition is similarly priced - a Breville Pizzaiolo indoor pizza oven, available at QVC, also costs $999. Nevertheless, a grand is a lot to spend on anything, let alone a pizza oven. Sure, you can use it for other things. On test, we turned out some pretty good roasted vegetables and chicken thighs in similar Ooni products. Yet however you cut it, that's a lot of money to spend on pizza oven.
Another issue is that while it's a unique indoor/outdoor oven, it's not easy to move or store. It takes up more than three feet square, so you need to devote some countertop space or store it in a cupboard or garage. Weighing in at nearly 40 lbs, you might find it a little unwieldy when it comes time to move it between indoors and outdoors.
There's more detail in our full Ooni Volt 12 review.
Swipe to scroll horizontally
Test results

| Attribute | Notes | Rating |
| --- | --- | --- |
| Cook time | 2 minutes, boost button makes more pizza, faster | ★★★★ |
| Ease of assembly | Plug-and-play | ★★★★★ |
| Price | One of the most expensive we've tested | ★★ |
| Taste | Delicious but not quite authentic | ★★★★ |
Is there anything better?
At these prices, you maty be wondering if there is anything better than Oprah's pick. These are our favorites after rounds of testing.
FAQs
How do I win Oprah's Favorite Things?
It's yet to be announced for 2023, but in previous years there's been a chance to win every single one of Oprah's Favorite Things. Based on previous Sweepstakes, You'll likely have to find the icons scattered throughout the Winter 2023 edition of O Quarterly and check online for the daily code to enter.
When is Black Friday?
If you're wondering whether to buy now or hold off, Black Friday is right around the corner on November 24th. I predict that a lot of the gifts on Oprah's favorite things will see big discounts, particularly the Ooni. If you like the look of it, I'd buy on Black Friday to try and save some money, but there's no guarantees.
---
Oprah's Favorite things are all well and good but we're starting to see some big discounts at major retailers ahead of Black Friday, too. Amazon hasn't officially announced anything, but there's still some deals if you know where to look, and I've found that Best Buy, QVC and Walmart have cut already hundreds of dollars off some of my favorite tested brands like KitchenAid, Shark, Ninja, and Dyson. If you're already Christmas shopping, you might be better off shopping around.
Sign up to the Homes & Gardens newsletter
Decor Ideas. Project Inspiration. Expert Advice. Delivered to your inbox.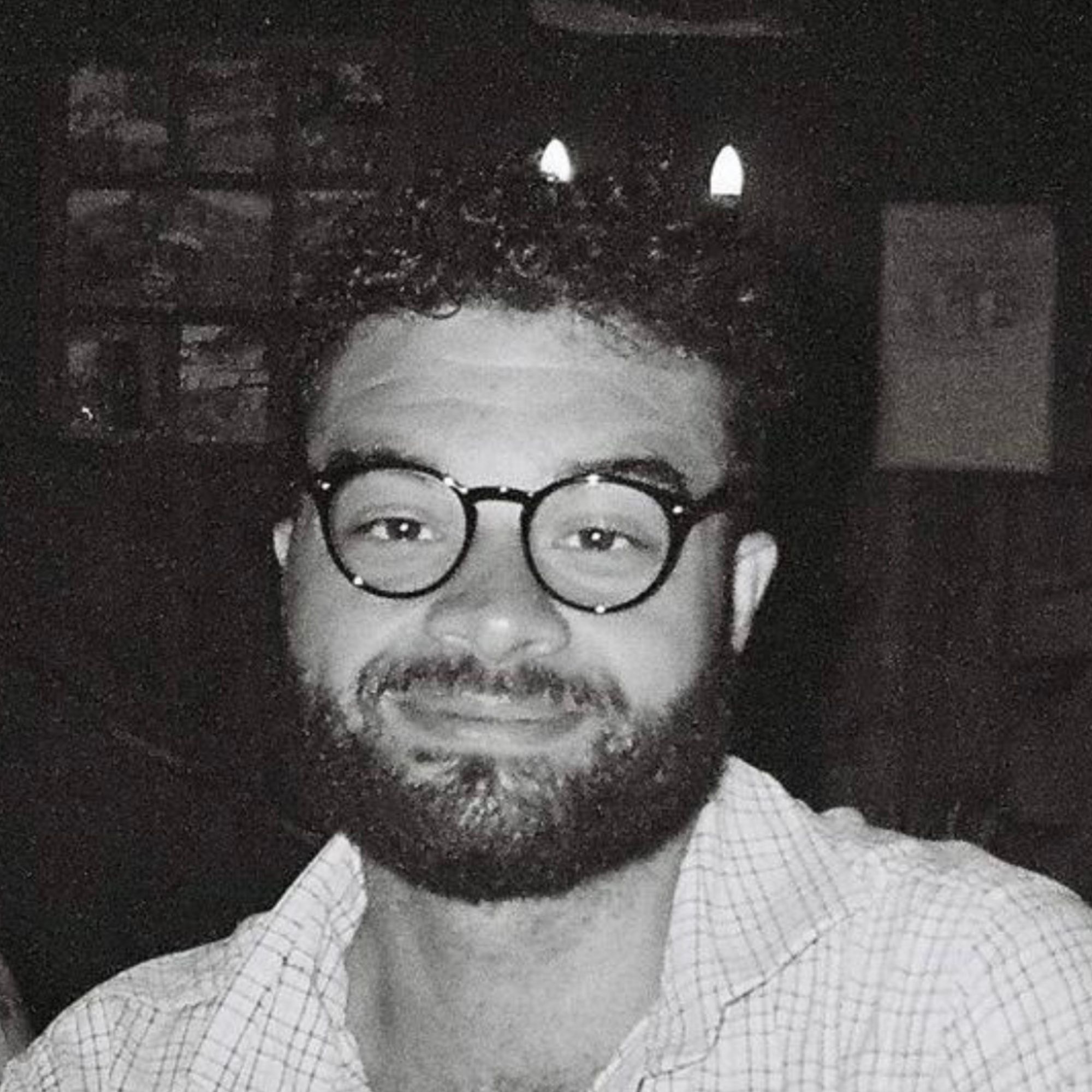 As Head of eCommerce, Alex makes sure our readers find the right information to help them make the best purchase. After graduating from Cambridge University, Alex got his start in reviewing at the iconic Good Housekeeping Institute, testing a wide range of household products and appliances. He then moved to BBC Gardeners' World Magazine, assessing gardening tools, machinery, and wildlife products. Helping people find true quality and genuine value is a real passion.