Bobby Berk is leaving Queer Eye – we look back at his 6 most inspired storage solutions
Inventive and space-saving storage solutions that have stuck with us over the seasons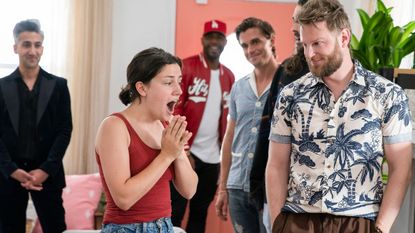 (Image credit: Netflix)
With the announcement that Bobby Berk, interior designer with the Fab Five is leaving the cast of Queer Eye following the next season, we've looked back over some of his best home transformations on the show and found our favorite storage ideas that can be implemented in any home to improve functionality and accessibility.
While we will miss watching Bobby Berk's amazing transformations in upcoming seasons, these creative storage solutions will live on as part of our interior design inspiration when looking for inventive, space-saving storage ideas.
We've explained the top 6 inspired storage ideas Bobby Berk featured on Queer Eye.
The best storage ideas Bobby Berk featured on Queer Eye
These creative storage ideas all show a clear understanding of the needs of each 'hero' and their space requirements, showing us the importance of considering these factors when designing a space with storage in mind to ensure it is customized to your exact needs.
1. Storage room divider
In the episode 'Anxious Activist' (season 5, episode 5), Bobby Berk creates a multifunctional storage room divider using existing bookcases owned by the episode's hero', Abby Leedy which he added on top of a credenza to create a room divider with plenty of storage space.
This created the opportunity to store decorative items on the open shelves and practical storage in the credenza, while adding structure to the open-plan living space, creating zones for dining and cooking separately, while still ensuring light can still travel between the spaces.
This can be a practical idea for those who do not wish to add a wall to a space to divide a room and want to maximize storage.
2. Stairs with storage drawers
The use of drawers in stairs in the episode 'The Ideal Woman' in Queer Eye Japan (38 minutes into the episode) is one of our favorite inspired storage ideas.
In a space that seemed too compact to design with a large amount of storage space without taking up half the room, Bobby took multi-functional storage to the next level by installing stairs with drawers in the risers.
It's a seamless integration that not only maximizes space but also adds elegant ingenuity to the often underutilized area beneath the stairs.
Although a staircase up to a bed more capacious option than alternatives, such as ladders, the choice of this staircase is the perfect addition, being both aesthetically pleasing, convenient, and functioning as much-needed storage space – which would not be achieved with a different option.
Although this idea is not necessarily suitable for every space, it works perfectly in this bedroom – where there is no need for a banister, which can make it difficult to access drawers in stairs – but rather is the ideal option, keeping storage at eye level.
This idea can be used to organize under the stairs with the incorporation of drawer dividers for smaller items, such as stationery or clothing.
3. Under-bed fold out desk and storage
In the episode 'Bringing Sexy Back', also in Queer Eye Japan (37 mins into the episode), Bobby Berk pulls off potentially the most impressive room transformation across the whole show, where he converts a cramped bedroom into a stylish space that has triple the functionality it had before.
Bobby elevates the bed, making room for under-bed storage, including a seating area below which is equipped with a fold-down desk. This also includes plenty of storage including alcoves with baskets, drawers, and hooks beneath the bed, plus drawers in the stairs up to the bed. This leaves the 'hero' of the episode, Makoto, space to play music, work, and enough space for an adjacent couch and bookshelf.
'When people have a smaller space you need to utilize every square foot of your space both vertical and Horizontal,' Bobby says in the episode.
This spectacularly designed bed with so much storage space is the perfect example of how considering the requirements of the space and the needs of the individual, you can find clever solutions, combining storage with functional furniture.
4. Storage shelves with mounted TV
In the episode 'A Decent Proposal' (season 2, episode 2, 27 minutes into the episode), Bobby uses a trick that features in a few episodes, where he mounts a television on the front of storage shelves, similar to in the image below.
Whether you have living room shelves attached to a wall or alcove shelves, this can be a great use of space.
Walls where televisions are mounted are often underutilized, so can be the perfect way to make the most of vertical space. while keeping the area organized. This can contribute to an organized and sleek display that acts as the focal point of a room.
5. Cabinets with pull down shelves
In the episode 'Speedy For Life' (season 7, episode 3, 45 minutes into the episode), Bobby displays some storage ideas to improve accessibility for the 'hero', Speedy. The one that stands out most to us is the pull-down shelves in the upper cabinets.
'Accessibility often boils down to making the most out of the space you have and ensuring items are within easy reach,' says Karen Miller, owner of Miller Design Group. 'A key storage idea is the installation of pull-down shelves in the kitchen.
'The pull-down mechanism means that items kept in high places can be reached safely and without strain. It's robust, easy to install, and makes a huge difference in homes where reaching high shelves was once a concern.'
Storage ideas that improve visibility and accessibility to items can simply make day-to-day life easier and can be adapted to an individual's needs.
6. Cabinets with drawers
In the episode 'Body Rock or Bust' (season 5, episode 10), Bobby displays the installation of pull-out drawers in cabinets to make lower kitchen cabinets more functional.
Bobby says in the episode: 'Making sure that when you have a small space, you have a lot of nice, clean, vertical lines, so doing a cabinet drawer with doors inside makes your kitchen look cleaner.'
These drawers can improve the flow of your kitchen and make items easier to locate.
Cyble Rizwan, at Persimmon Design, says, 'These make it easier to access items at the back without rummaging through everything in front. They come in various designs and can be customized to fit your cabinet dimensions.'
FAQs
Does Bobby Berk have a furniture line?
Yes, Bobby Berk has a beautiful and accessible furniture line which you can find on Wayfair, Bobby Berk Home.
This range includes furniture such as sofas, beds, dining tables and chairs, wall art, wallpaper, rugs, and so much more.
---
We are excitedly awaiting to hear Bobby Berk's plans for the next steps, and in the meanwhile, we are buying a copy of his new book Right at Home for more inspiration.
Sign up to the Homes & Gardens newsletter
Decor Ideas. Project Inspiration. Expert Advice. Delivered to your inbox.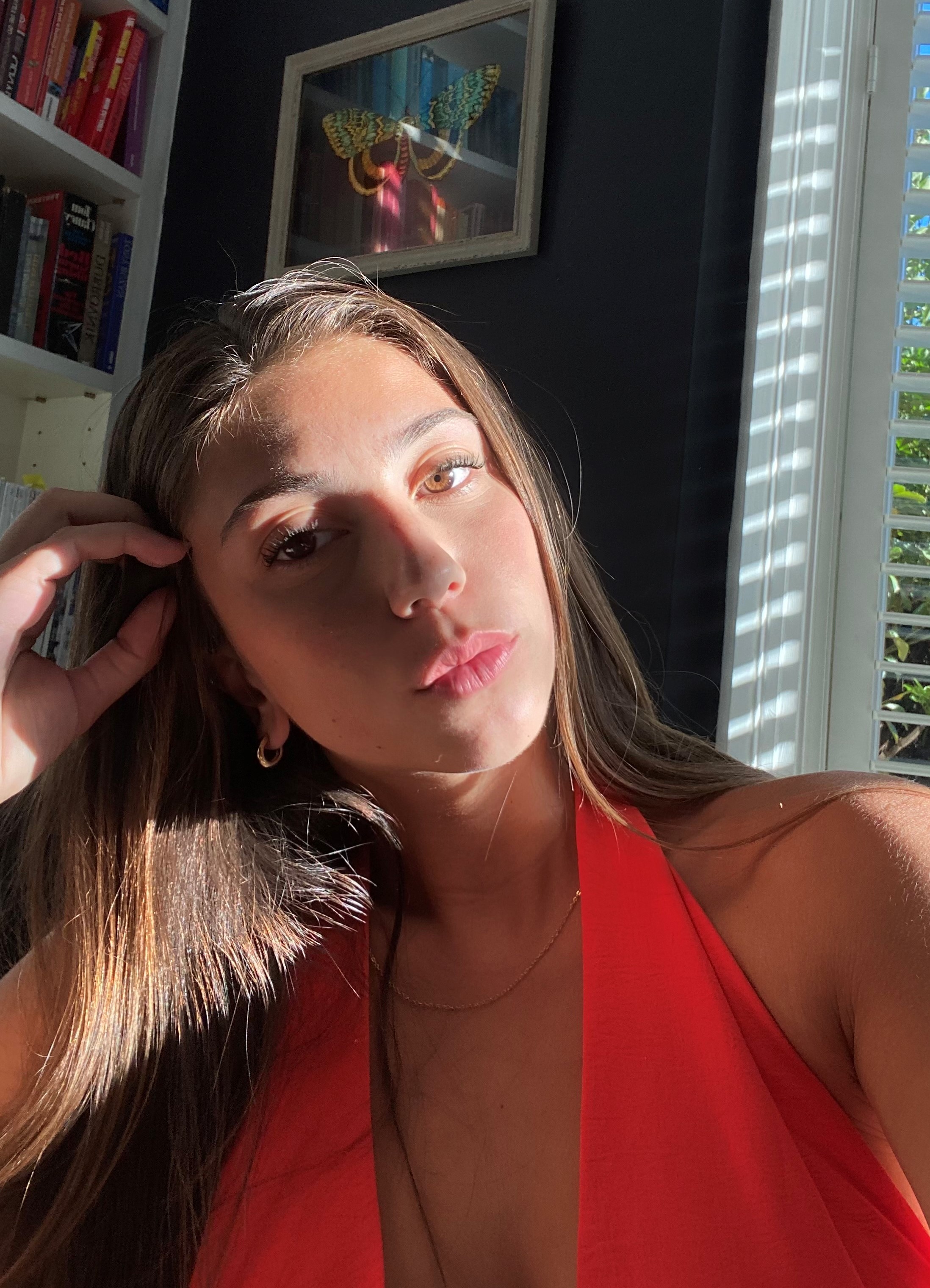 Lola Houlton is a news writer for Homes & Gardens. She has been writing content for Future PLC for the past five years, in particular Homes & Gardens, Real Homes and GardeningEtc. She writes on a broad range of subjects, including recipe articles, reviewing products, writing 'how to' and 'when to' articles. Lola now writes about everything from organization through to house plants. Lola is a graduate student, who completed her degree in Psychology at the University of Sussex. She has also spent some time working at the BBC.