Items to never store in an entryway, according to cleaning, organizing and interiors experts
Entryways should be designed with a balance of aesthetics and practicality which is why these are the 8 items that should be kept out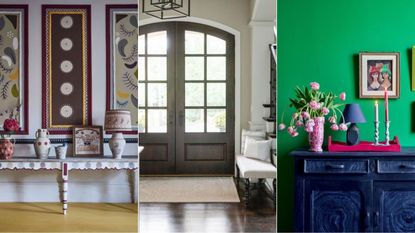 (Image credit: Annie Sloan / Interior Impressions / Annie Sloan)
Sign up to the Homes & Gardens newsletter
Decor Ideas. Project Inspiration. Expert Advice. Delivered to your inbox.
Thank you for signing up to Homes & Gardens. You will receive a verification email shortly.
There was a problem. Please refresh the page and try again.
It's common for entryways to become crowded with an assortment of in and outdoor items that find their way there by default, or simply because your entryway seems a convenient storage area. However, this should never be the case – your entryway should be a stylish haven to welcome guests that set the tone for the rest of your home.
To make your entryway more inviting, ensure your entryway balances practicality and aesthetics. Avoid overdecorating or storing items that detract from its overall appearance.
To avoid making entryway mistakes, our experts have shared the items they believe have no place in your entryway.
Items to never store in an entryway
Consider the flow of your entryway space, how it is used, its size, and the atmosphere you are trying to create. Follow your intuition and declutter from your entryway anything that hinders its appeal and function.
1. Bulky furniture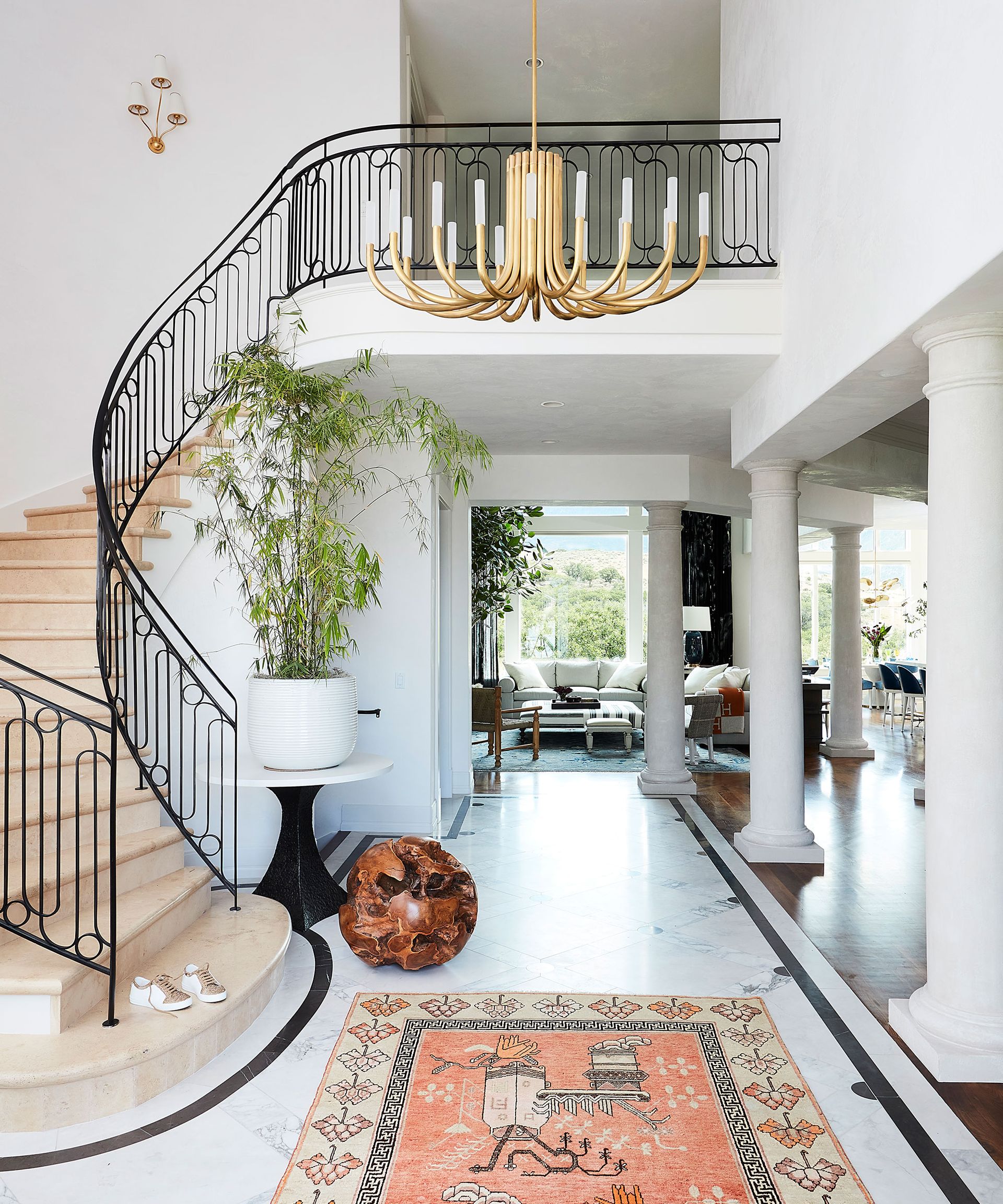 'The entryway should be welcoming and open, not only for your guests, but for you and your family when you come home. Coming home to an overcrowded entryway is stressful and not welcoming,' advises Audra George, owner and pro organizer at Pretty Neat: An Organization Solution.
When designing an entryway, it's important to avoid storing certain items that can clutter the space and block traffic flow, creating a chaotic first impression.
'Bulky entryway furniture like oversized chairs or tables can make your entryway feel cramped and hinder movement,' agrees Karina Toner, operations Manager at Spekless Cleaning. 'Opt for smaller, functional pieces like console tables with storage or slim benches.' The same goes for coat racks or shoe cabinets – find options that are proportionate to the space you have.
One of the things the most organized people have in their entryway to maximize space is multifunctional storage options. These are elegant ways to combine function and aesthetics.
Was $598.00, now $478.40
Tuck all your entryway items away using this storage bench.
Karina is the operations Manager at Spekless Cleaning, a trusted maid service based in Washington D.C. The team has over five years of experience providing top-quality cleaning services for both residential and commercial clients. Karina oversees every aspect of the business, ensuring that every client gets the same top-notch service and a spotless clean every time.
2. Excess outerwear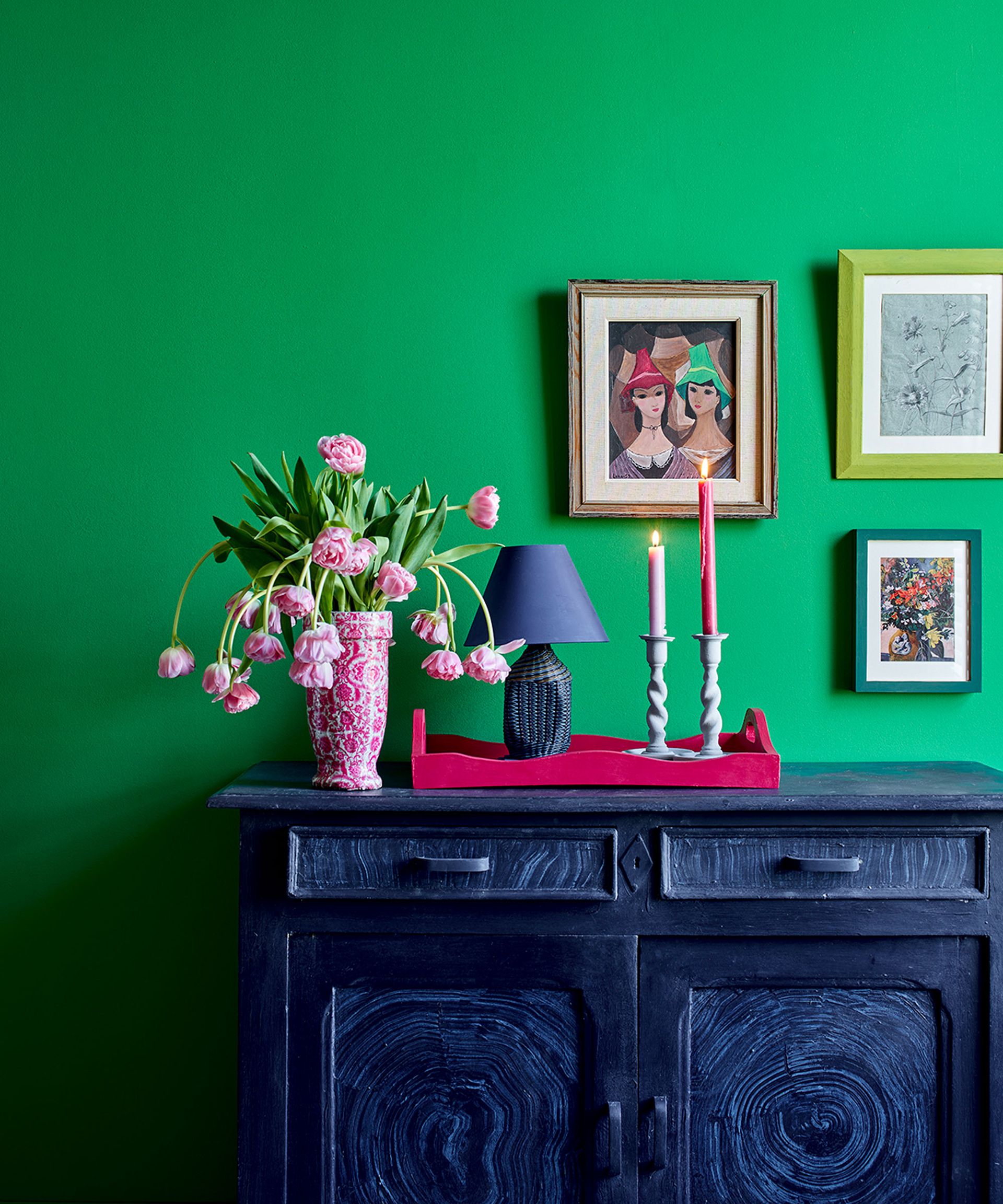 Although your entryway is the obvious place to store your outerwear, especially for those who don't have a mudroom, it's important to keep your entryway organized by only storing select outerwear, such as coats, shoes, and bags, in your entryway. This is key to reducing visual clutter and creating a more elegant space.
'While some outerwear is suitable for entryway storage, avoid overloading it with multiple coats and jackets,' says Karina Toner. 'Use hooks or a coat rack for the most frequently used items and store the rest in a closet.'
Michael Gottron, owner of Germicidal Maids adds, 'Although it's practical to have a few pairs of frequently worn shoes by the door, storing an excessive number of shoes can make the entryway look cluttered and disorganized. It's better to have a designated shoe storage area elsewhere in the home.'
H&G's interiors therapist, Suzanne Roynon recommends only having the coats and bags that are actively in use during the current season in the entryway. 'Declutter any jackets or overcoats which won't be used again. Wash or dry-clean remaining garments and put them away in a wardrobe or vacuum bag until they are needed when the season changes.'
3. Mail and newspapers
'Mail is one of the biggest sources of clutter in any home, and especially in the entryway', explains Jacky Chou, principal and director at Archute. 'It's easy to dump your mail on a table or counter as soon as you walk in, but this can quickly pile up and create visual and mental stress.
'Instead of storing your mail in the entryway, sort it as soon as you receive it. Discard junk mail, recycle envelopes or flyers, and file any bills or important documents in a designated folder or drawer.'
Karina Toner also suggests, 'Implement a designated mail sorting area elsewhere in your home to maintain a tidy entrance.' You can also use a designated box, such as this rattan box from Anthropologie, on a console table to temporarily store mail until you have time to sort through it.
'You can also use a wall-mounted organizer or a basket to store your mail temporarily until you deal with it,' recommends Jacky Chou. We suggest this Unistyle rustic mail organizer from Amazon.
Principal and Director at Archute
Principal and Director at Archute
Jacky Chou
Jacky Chou is the Principal and Director at Archute, an editorial magazine about architecture, home and garden. They have been referenced by The New York Times, Bustle, House & Home, Bloomberg, and Angi. Jacky also his own an online interior design company as well called Laurel & Wolf.
4. Fragile items
The entryway is a high-traffic area, so it is not a good place to store fragile items, since the likelihood of them becoming damaged in this room is higher than in others.
Janille Mangat, cleaning specialist at VMAP warns, 'Avoid placing delicate decorations or items that can easily break in the entryway, as they may be bumped or damaged in the hustle and bustle of coming and going.'
Additionally, Rich Mullins, interior design expert and founder of H2O Plumbing advises, 'Never store valuable artwork, delicate artifacts, personal documents, or valuable jewelry in your entryway. These items are at risk of theft and damage due to exposure to temperature fluctuations and UV rays.'
5. Loose keys
'Keys are another item that can easily get lost, stolen or misplaced in the entryway,' says Jacky Chou. 'If you don't have a specific place to store your keys, you might end up wasting time and energy looking for them every time you need to leave the house.
'Instead of storing your keys in the entryway, use a key holder or a hook that can attach to the wall or the door.' We recommend this Scout Regalia wall rack from West Elm.
Jacky Chou adds, 'You can also use a small bowl or tray to hold your keys.' We've listed some of our favorite decorative options, below.
6. Shoes without proper storage
Shoes are one of the top ways dirt tracks into your entryway and can easily become clutter if not properly organized, which is why you should be strict about using shoe storage in your entryway.
'I know it's tempting to kick off your shoes as soon as you enter the house, but leaving them in the entryway creates a mess and is a tripping hazard. Not to mention, shoes can bring in dirt, bacteria, and odors from outside,' says Jacky Chou. 'Instead of storing your shoes in the entryway, invest in a shoe rack or cabinet that can fit in a closet or another room. Or, designate a basket or tray for each family member's shoes and place them near the door but out of sight.'
Especially for families with kids, finding convenient entryway shoe storage to make tidying a one-second job is the best way to avoid shoe clutter.
7. Dirty items
Avoid bringing dirty or muddy items, such as boots, pets, or gardening tools, into the entryway. Since your entryway is such a high-traffic area, dirt in an entryway is likely to be tracked around the rest of your home, which is why it's important to have a designated area elsewhere for carrying dirty items to, for cleaning and storing them.
8. Sports equiptment
Avoid storing sports equipment like bicycles, bats and clubs, balls, sledges or surfboards in the entryway. Shayne Marie Jeramos, operation Specialist at Canberra Bond Cleaning says, 'Sports equipment, such as balls and bats, can take up a lot of space in an entryway and create a tripping hazard. Instead, store sports equipment in a designated area, such as a garage or basement.'
I have a strict rule in my home about never storing bikes in the entryway after some unfortunate instances of them scratching the wall paint and plaster off and falling over onto unsuspecting guests. These items will detract from the aesthetic and purposeful display in your entryway so should be kept out.
FAQs
What item should you always store in an entryway?
Parveen Garg, manager of Ola Clean Place recommends that an essential item to store in your entryway is, 'A welcome mat at the entrance to help to keep dirt and mud from tracking into your home.'
This will help to prevent your entryway from needing to be cleaned regularly, making it our entryway essential.
What to never store in an entryway to prevent it from smelling?
Damp items are one of the main ways to make an entryway smell. Wet coats and shoes that are stored away immediately instead of being left by your front door to air will make your entryway and other items in it smell. It may also lead to the development of mold. People with nice smelling entryways recommend always letting these items dry before putting them away.
---
Remember, although some decorative items can enhance your entryway's aesthetics, avoid overcrowding the space with too many decorations. Opt for a balanced purposeful and clutter-free look, and take note of things to get rid of for a minimalist entryway.
Sign up to the Homes & Gardens newsletter
Decor Ideas. Project Inspiration. Expert Advice. Delivered to your inbox.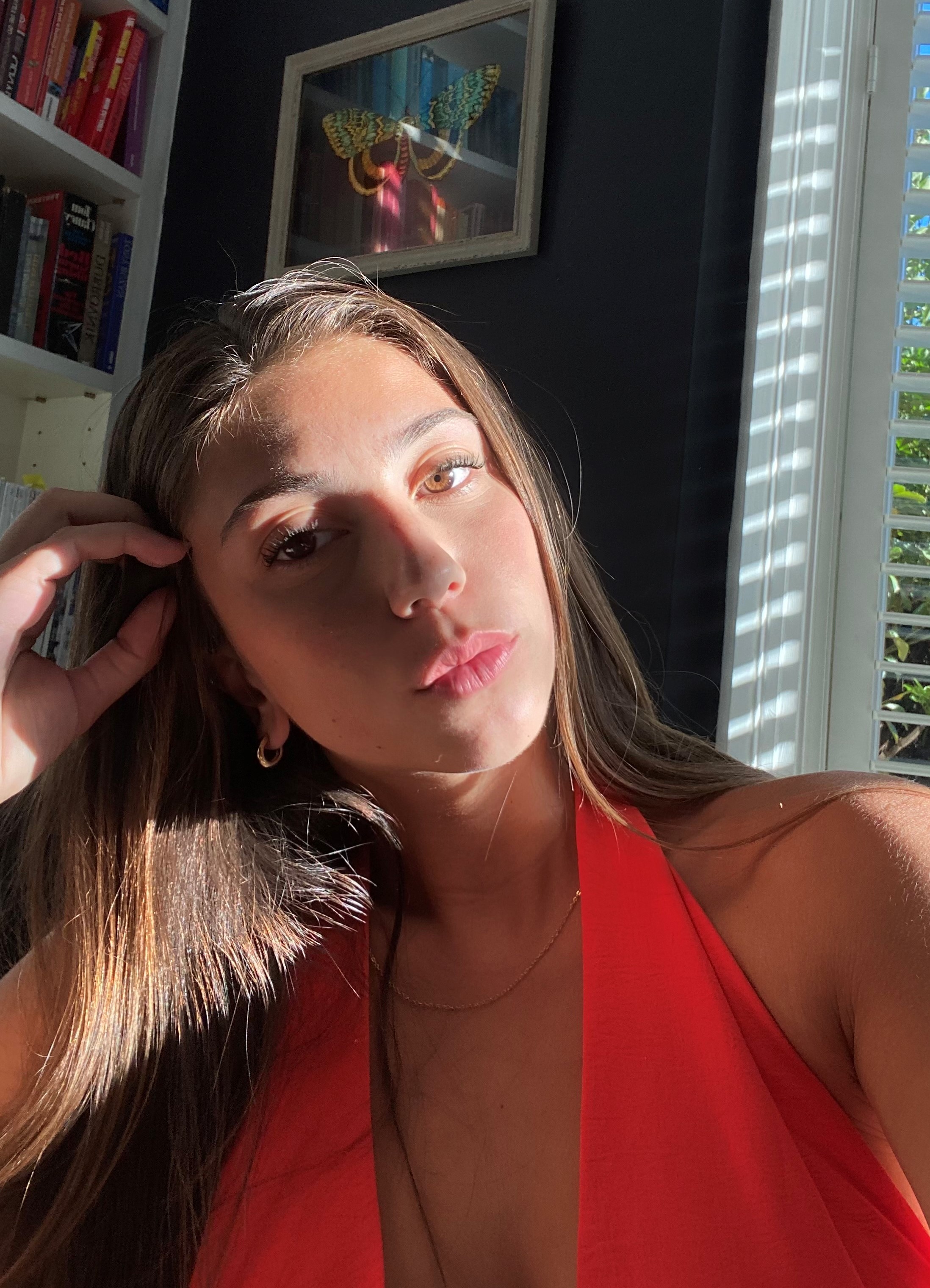 Lola Houlton is a news writer for Homes & Gardens. She has been writing content for Future PLC for the past five years, in particular Homes & Gardens, Real Homes and GardeningEtc. She writes on a broad range of subjects, including recipe articles, reviewing products, writing 'how to' and 'when to' articles. Lola now writes about everything from organization through to house plants. Lola is a graduate student, who completed her degree in Psychology at the University of Sussex. She has also spent some time working at the BBC.