How to choose a shower – a guide to choosing the best shower types and technology for your bathroom
We explain how to choose a shower, from shower types and technologies, to water-saving features and all-important looks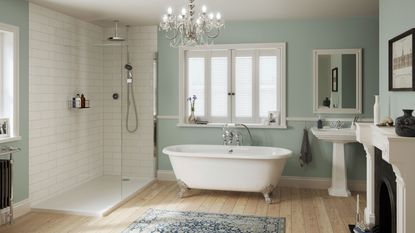 (Image credit: Mira)
Understanding how to choose a shower that's going to work perfectly and last through daily use is vital, since no one wants the disruption of having to change such an integral fitting.
While the right tiles, paint color or sanitaryware are always going to be hugely important when looking at walk-in shower ideas or bathroom ideas, the functional, 'moving' parts are perhaps the most crucial of all.
How to choose a shower
When planning your shower room design, it's all too easy to get caught up in the aesthetics, and forget about the practicalities of water pressure or where the pipework can be positioned.
But when considering how to choose a shower, these elements are crucial. They will determine your shower experience and enable you to enjoy your new bathroom even more.
Knowing the type of boiler you have and the water pressure it provides, or whether you need to install your new shower onto a cavity or party wall, will even help you narrow down your shower choices. For example, large walk-in shower ideas are likely to require a more powerful shower, and therefore good water pressure.
We've rounded up some of the latest styles, with expert tips, to simplify the process.
What are the different types of shower?
There are three main types of shower:
Electric showers
Mixer showers
Digital showers
The right one for you will depend on a few things – how you want your shower to look, what type of boiler you have, your budget and your water pressure.
1. Thermostatic mixer showers
Thermostatic mixer showers are the most common type of shower available and are sold in two parts: the valve and the shower head.
The valve is the technical component that takes in hot and cold water from your system and has controls for adjusting temperature and flow.
You can opt for an exposed valve, which sits on the surface of the wall, or a concealed mixer, which is embedded in the wall with just the controls showing.
Available in a wide choice of styles from classic to ultra-sleek, it is easy to find one to suit. However they do require good water pressure so won't suit every home, unless you install a pump.
2. Electric showers
These wall-mounted units heat cold mains water on demand, making them an economical option.
Designs are limited, but electric showers are especially useful in extra bathrooms and in busy households, where the other shower types lose pressure when a tap is turned on or a WC is flushed elsewhere in the house. As basement bathroom ideas go, for example, an electric model is ideal.
They are also available with a pump to boost water pressure.
3. Digital showers
Fancy a smart showering experience, where you can pre-set the temperature and water flow or switch between different types of spray? You need a digital shower.
Like thermostatic showers, digital models comprise two parts: a diverter that mixes hot and cold water like a valve, plus a shower head. The difference is that the diverter box can be positioned anywhere – even outside the room, say next to an en suite bathroom – for a neat finish. Particularly useful when planning a shower design for a small bathroom.
Plus it has wireless control, so you can run the water to your desired temperature before stepping in.
Programmable settings allow each family member to have their preferred heat and flow option, such as relaxing, soothing, powerful and invigorating.
This Mira digital shower even lets you keep track of time (or set the timer if you're concerned with water consumption) on the digital clock display.
How do I know which shower to buy?
When considering how to choose a shower, it is important to know what water heating system your property has in place.
'If you have a combi boiler, which heats water on demand, the mains pressure is usually sufficient for a power shower (operating from a pressure of 1.0 bar or above).
Older properties may have low-pressure gravity fed systems (a tank in the loft), so to deliver a really good shower so you will need to install a pump,' says Howard Birch, director of Aston Matthews.
'Shower specifications will include the minimum and maximum bar pressure required to work sufficiently. Usually, the larger the showerhead, the more bar pressure you will need,' says Rebecca Milnes, designer at C. P. Hart.
What is an exposed shower system?
Exposed showers not only look beautiful, they are a good option if you have a wall that you can't channel into, such as a party wall or exterior wall,' says Rebecca Milnes.
'The only parts that go into the wall would be your hot and cold water feeds, which require very little depth. This is the more traditional way of mounting a shower, which is why an exposed shower set looks beautiful in a classically styled bathroom.'
Exposed showers can also be retro-fitted more easily, with less disturbance to existing tiles.
For a shower with statement style, a heritage design with exposed pipework is guaranteed to make an impact in a country home.
Harking back to traditional manufacturing techniques, the beauty of this Dalby shower from Drummonds is in the quality craftsmanship and authentic design, while a sturdy on/off lever and thermostatic control for pre-setting the water temperature make it simple and safe to operate.
'Choosing an exposed shower is really about the aesthetic, opting for a set that makes more of a statement than a concealed shower,' says James Lentaigne, creative director of Drummonds.
The curved shower arm and large shower rose adds elegance to the industrial style of the model in this colorful wet room idea.
Should my shower pipework be exposed or hidden?
A concealed shower is a good option if you prefer a clean and simple style. It's easier to have one installed on an internal partition wall, as there's likely to be a cavity where the pipework can be hidden, otherwise you may need to have a false wall created.
'Concealed showers give a sleek, modern finish to the bathroom, as only the shower head and controls are visible,' says Howard Birch, director of Aston Matthews. 'However, this does mean that the installation is more involved, as the pipework has to be built into the wall.'
If you're going for a fixed shower, think about the best position for the shower head and the thermostatic control, particularly if people of different heights will be using the shower.
How to choose a shower head – fixed versus flexible
Fitting a handheld shower alongside a fixed shower head provides flexibility, particularly if there is a significant height difference between those who will be using the shower, or if your children are likely to use it, as the handheld showerhead can be fitted to a slide rail and the height adjusted accordingly.
It's also a handy addition for rinsing suds from the shower screen or tray. Alternatively, opt for fitting a detachable handheld shower only.
'It's worth asking your plumber to tell you roughly how much water pressure you have, so that you are choosing a shower head that is compatible with your current system,' says Rebecca Milne, designer at C. P. Hart.
How can I save water in the shower?
Saving water doesn't mean skimping on style or spray. Models such as Grohe's new Tempesta shower incorporates clever 'lower flow' technology, to give you the same feeling of pressure while using less water.
Available as a complete set, or as a shower head to be paired with an existing concealed or exposed system, it uses 9.5 liters of water per minute. This compares to a standard 12 liters – or more for power and rain showers.
According to Waterwise, low flow shower heads can reduce the amount of water used to around 6 liters per minute, whilst still giving you the feel of a normal shower.
Aerated shower heads use less water too. They maintain the pressure by mixing in air with water to produce a steady, even spray.
Taking a shower of 5 minutes or less will also conserve water.
Which finish is best for a shower?
Combining the period style of exposed pipework with the trend for warm metals will ensure your shower is both classic and current.
The Tradition range from Aston Matthews is based on designs dating back to 1905, and made from solid brass.
The brass fittings can be polished to maintain their original sheen, or left to tarnish and develop a rich, characterful patina that will age beautifully.
The thermostatic shower works with both high and low pressure systems and is available in chrome, nickel and other finishes too.
'In a traditional bathroom, the visible pipes and shower valves can add to the period feel of the scheme,' says Howard Birch, director of Aston Matthews.
If brass in the bathroom feels too bling and chrome too cold, consider vintage bronze as a mellow alternative.
The warm metal finish has an aged appearance that is both elegant and understated, which will develop more character over time and works well with stone and timber.
Warm metals such as brass, bronze and copper are still popular bathroom trends, but think about the finishes on any existing taps or towel rails and how they will look together before splashing out on something completely different.
Sign up to the Homes & Gardens newsletter
Decor Ideas. Project Inspiration. Expert Advice. Delivered to your inbox.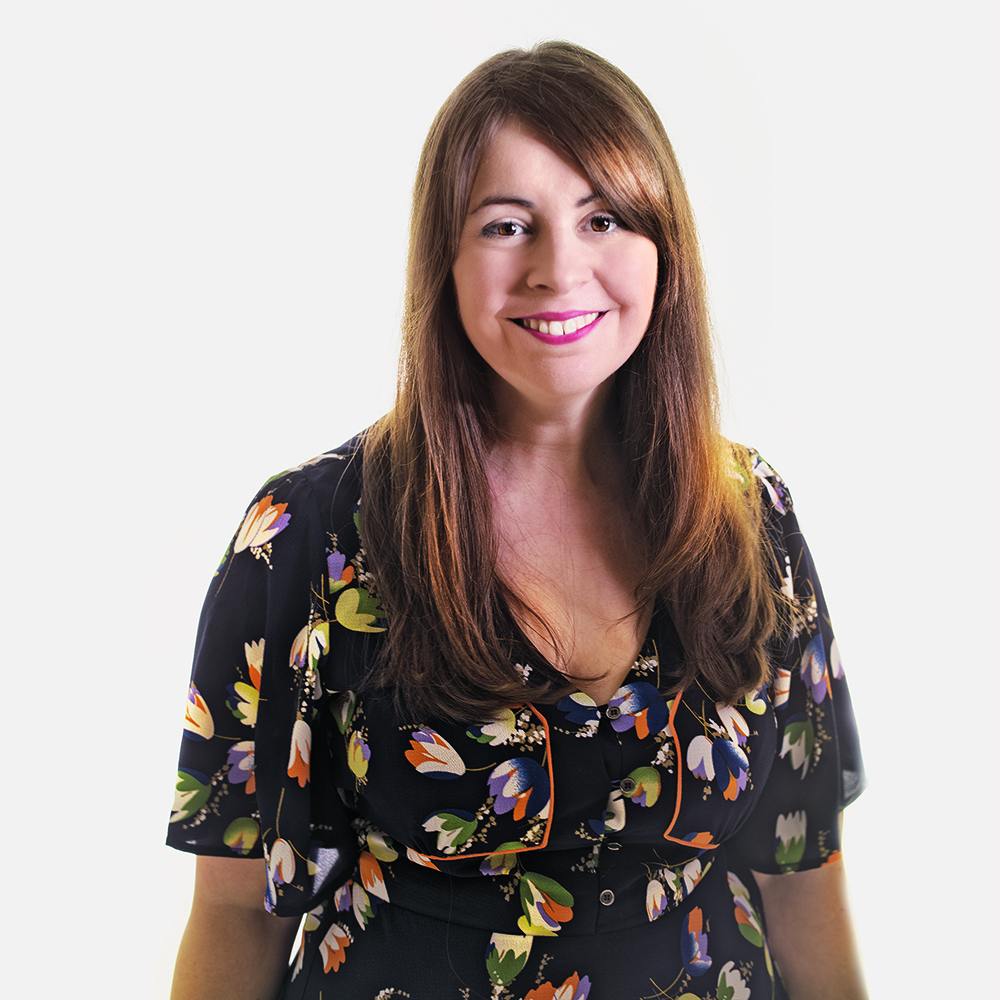 Editor-in-Chief, Homes Audience
Amy Cutmore is Editor-in-Chief, Audience, across Future's Homes portfolio. A homes and interiors journalist of 20 years standing, she has spent much of that time writing about technology, appliances and kitchens. While other people count how many countries they've visited, Amy tots up how many countries' washing machine factories she's toured (it's eight by the way, from South Korea to Slovenia). She can't leave the house without a decent pair of noise-cancelling headphones, and is always ready to explain an acronym – be it QLED, DAB or HDMI.