How to make a Christmas tree look fuller – 10 simple ways to increase its impact
Want to know how to make a Christmas tree look fuller? These are the strategies to follow for a tree with presence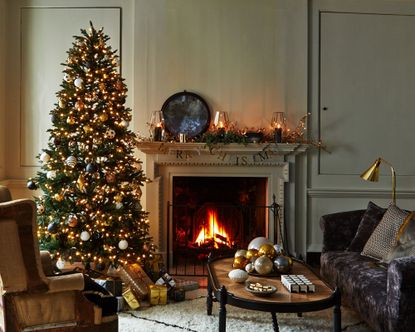 (Image credit: Future)
Knowing how to make a Christmas tree look fuller will ensure it's a worthy focal point. Once inside a room, both real and artificial trees can look less substantial than you'd like.
Real trees, meanwhile, can be uneven by nature plus, even if you haven't taken a real tree straight from the backyard, transporting it can squash branches leaving it looking skinnier than it really is. Eleven months of storage won't do the branches of an artificial tree any favors.
And whether it is a pine, fir, spruce, or faux a full tree will make your Christmas tree ideas look their best and the tree the showstopping feature it should be for a living space, dining room, or the entrance to your home.
But don't despair if your Christmas decor ideas do not have the presence they ought to. There are a whole variety of ways to make it more impactful. Here, we've shared the super simple and effective answers to how to make a Christmas tree look fuller.
How to make a Christmas tree look fuller
There are a number of tactics to call on when you're wondering how to make a Christmas tree look fuller. But before you start, make sure you can work safely and have a step ladder to hand if the tree is a tall one. You might also want to don gloves if yours is a real tree to avoid skin irritation.
1. Fluff the branches
The number one strategy when it comes to making a Christmas tree look fuller is to fluff the branches. This is important whether the tree is real or artificial as the branches can become squashed during transport or, for artificial trees, during storage.
The goal of fluffing is to make the tree as wide as possible and therefore fuller. Put the tree into position first, but make sure to fluff and shape before adding any decorations.
It's important to work around the whole tree separating each branch so it fans out to occupy the largest possible area. If necessary, gently bend individual branches of a real tree to make the best overall shape, too. A fresh tree will have pliable rather than brittle branches.
2. Use ribbon
Don't underestimate the value of Christmas tree ribbon ideas for making a Christmas tree look fuller. 'Apart from separating branches and fluffing your tree, you can make a tree feel fuller with ribbon,' says Katie Davis of Katie Davis Design. 'Whether you wrap it around, or tuck it in occasionally, ribbon makes a tree feel full.'
If you want to shape ribbons garland-style on the tree, opt for those with wired edges that will hold the outline you give them.
Alternatively, simply add ribbon bows to the ends of branches to create a more generous tree.
3. Consider a flocked tree
Think about going for a flocked tree to create an impression of fullness. 'We always opt for flocked trees,' says Jennifer Walter, owner and principal designer for Folding Chair Design Co.
'They cover any mistakes in decorating and allow you to do less on the tree itself. The white snow makes even a skinny tree look full and finished.'
4. Add reflective ornaments
Ornaments can be employed as part of the solution.
Choose plain versions in hues such as silver, gold, and white, and add them on the inside of the tree. These aren't meant to be the main attraction but they will do the job of filling in any gaps, creating depth and reflecting the light with the result that the tree will look more substantial. They can be complemented with more ornate designs and you can even decorate Christmas baubles yourself.
5. Count up lights
Lights are an essential part of the decorations but they can also help out when the issue of how to make a Christmas tree look fuller arises.
What's crucial is to use them in sufficient numbers – a minimum of 100 lights per vertical foot (30cm) of the tree is a good ready reckoner.
Rather than working solely around the edges of the branches, position the lights so they shine from the inside of the tree as well to give the impression of depth and therefore the look of a fuller tree.
Put the lights in place before adding ornaments, or other decorations, as these will get in the way. Once the string lights are around the tree, switch them on to check they're shining from the tree's interior as well as around it, and adjust their position as necessary for a balanced look.
6. Boost foliage
Whether the tree is real or artificial, if it doesn't appear generous enough, adding extra Christmas foliage ideas is a sound solution. Use dried or realistic artificial foliage, tuck it into any gaps.
It doesn't matter that the foliage is different to that of the tree; different textures add interest to a real tree and a natural element to a faux one. Need to cluster elements? Use floral wire to hold the sprigs together.
Once the holidays are imminent even fresh foliage and blooms can be added to the tree to round out the shape and dress it appealingly.
Don't neglect the potential of Christmas tree picks either. Designs with white or red berries, colored leaves, or clusters of balls will fill out the tree and catch the eye.
7. Design to a theme
Choosing a theme will make a Christmas tree look fuller as well as giving it a professional designer's touch. Working within a color palette, and choosing a more rustic, traditional, or classic twist for all that dresses the tree gives it an appearance that's complete.
Don't stint on combining different elements of tree decor to achieve a full look: ornaments, garlands, the tree topper, ribbons, and bows can all be part of the mix.
As you hang ornaments on the tree work from the top to the bottom stepping back to survey the results and adjusting as necessary. Thinking of a diamond shape can be helpful when hanging ornaments to fill the tree evenly, and put larger ornaments towards the center of the tree with smaller versions on the end of branches.
8. Go for garlands
When the question is how to make a Christmas tree look fuller, garlands are a brilliant answer. Draped around the edges of the branches, they'll add to its width so it's a more substantial presence.
Foliage-style garlands are a subtle way to make the tree fuller, but consider, too, brightly colored versions to make an impact.
9. Play with scale
It can feel like the right solution is to scale down ornaments and hanging decorations so the tree itself looks bigger, but incorporating larger versions fills the space and gives the tree a greater presence.
Size up on individual pieces, but consider, too, clustering together ornaments of different sizes. If you're adopting this approach, go for odd numbers – a group of three is impactful.
'I love adding larger ornaments and ribbon to create a grand look,' says April Gandy, principal designer of Alluring Designs Chicago. 'It also helps fill areas of the tree.'
10. Finish the tree high and low
For a tree of maximum fullness, pay attention to both the top of the tree, and the base.
Pick a tree topper with good scale for the tree; a version that's too small will detract from a full appearance. If the tree is of maximum height for the room, consider a bow-style tree topper that will still make a statement but doesn't require space above the top of the tree.
And once you've employed all the strategies that make the tree look fuller, finish it with Christmas tree skirt ideas or a collar. It will conceal a spindly trunk or the legs of a stand that will make the effect unbalanced.
Are you supposed to water your Christmas tree?
Watering is essential if you want to keep a Christmas tree alive and ensure it looks its generous best for the holidays. If it's short of water it can drop its needles, undoing the efforts to make it look fuller.
The National Christmas Tree Association recommends a reservoir-style stand providing 1 quart (0.95l) of water per inch (2.5cm) of stem diameter. Check daily and fill as necessary so the level of water does not fall below the base of the tree, the experts advise.
To keep the tree in best condition, make sure it is positioned away from heat sources like fires and vents, as well as out of direct sunlight, in addition to keeping the water in the stand topped up.
How do you fill an empty spot on a Christmas tree?
If you're left with a few empty spots on the Christmas tree, blooms, berries, and foliage sprays can be great fillers. Fresh versions are an option, but silk flowers, artificial leaves, and berries in gold, silver, or red for a more natural look, can add what the tree is missing.
'You might consider using these fillers to introduce a contrasting color to set against the palette you selected for the tree and make these extras really pop,' says Lucy Searle, global editor in chief of Homes & Gardens. 'If that's the case, you'll want to use them throughout the tree so the color contrast appears considered – the tactic won't work if the new hue just appears in one or two spots.'
Sign up to the Homes & Gardens newsletter
Decor Ideas. Project Inspiration. Expert Advice. Delivered to your inbox.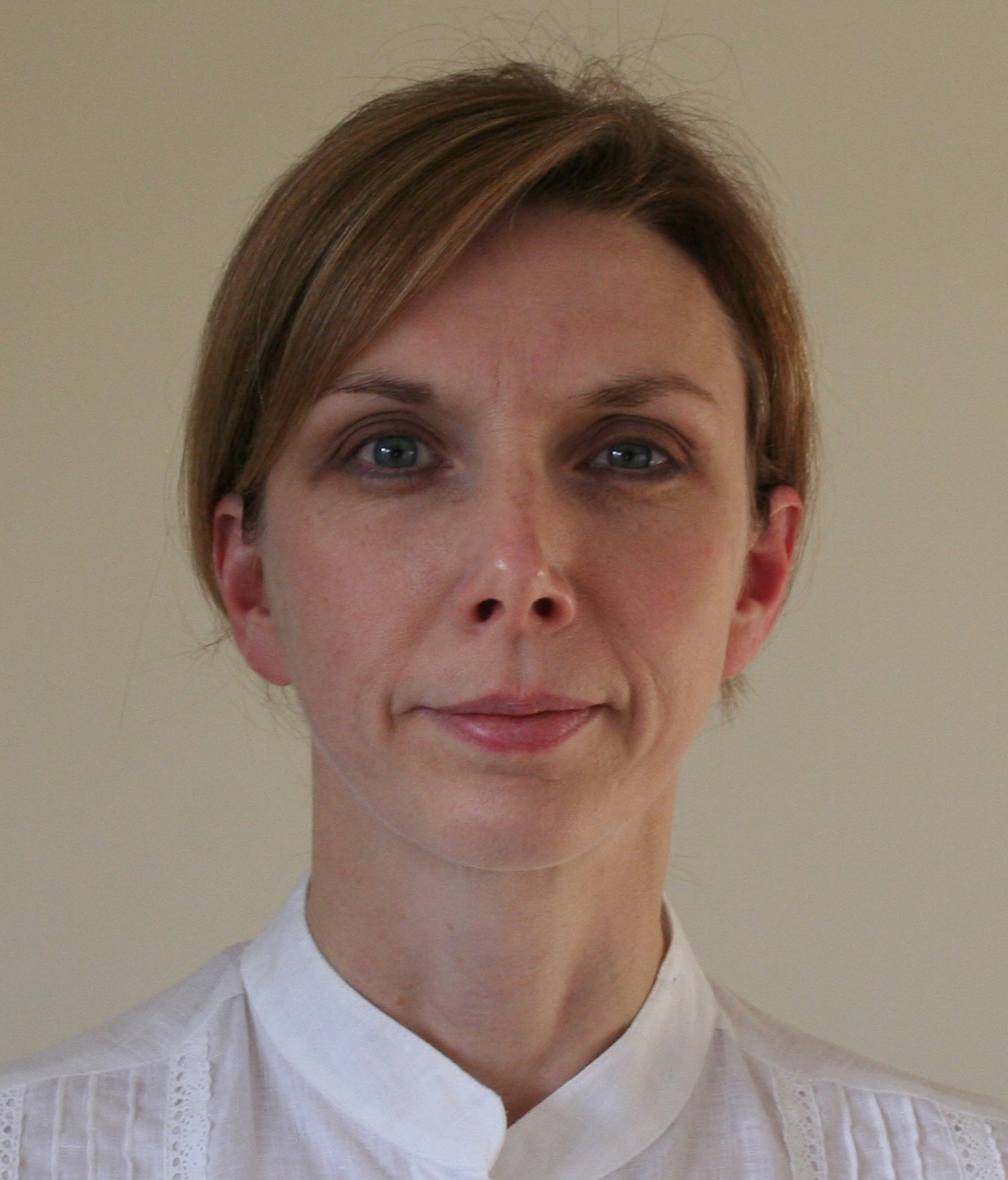 Sarah is a freelance journalist and editor. Previously executive editor of Ideal Home, she's specialized in interiors, property and gardens for over 20 years, and covers interior design, house design, gardens, and cleaning and organizing a home for H&G. She's written for websites, including Houzz, Channel 4's flagship website, 4Homes, and Future's T3; national newspapers, including The Guardian; and magazines including Future's Country Homes & Interiors, Homebuilding & Renovating, Period Living, and Style at Home, as well as House Beautiful, Good Homes, Grand Designs, Homes & Antiques, LandLove and The English Home among others. It's no big surprise that she likes to put what she writes about into practice, and is a serial house renovator.