These bathroom colors are falling out of fashion in 2023 – and we approve!
We're welcoming in a new dawn of color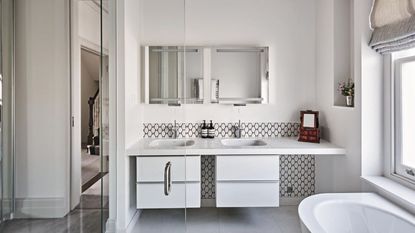 (Image credit: Jonathan Gooch)
Though we would never advise blindly following trends, keeping an eye on what's fashionable and what isn't in interiors is pretty much written into our job descriptions. So, as a team, we at H&G feel bound to pass on what is waxing and waning in terms of popularity in design.
Generally, the bathroom colors we choose don't tend to be controversial or adventurous. But, as interior designers have been telling us, even the safest of shades can fall out of favor, with white being one of them.
And though you may still choose white for your bathroom next year, you may like to know that one of the reasons it, and the others on the list, are deemed unfashionable is that we are being bolder with bathroom trends and color choices than ever before, decorating wash rooms with as much careful curation as living rooms.
The other reasons these bathroom colors are falling out of fashion? They are deemed gloomy and uninviting for rooms that are largely void of soft furnishings. Which is reason enough for us to tell you about them.
Bathroom colors falling out of fashion in 2023
Color trends are often guided by what's going on in the wider world. Now, and into 2023, we are veering away from cold colors and craving warmth, which is why these bathroom colors are less popular than ever.
1. Bright white
Is it a contentious claim that white bathroom ideas are falling out of fashion in 2023? We don't think so. More of us than ever are looking to inject bright colors into our homes (you only have to check out Pantone's bold Color of the Year 2023 to know that) – and the bathroom is no different.
'We've fallen in love with using color in our bathrooms, from moody shades of blue to jeweled greens, from sunshine yellow and baby pink,' says Barrie Cutchie, Design Director at BC Designs.
'What this has meant is that we've actually fallen out of love with the bright white bathroom (once a staple!). It is for both design and practical reasons. White can be considered boring when you look at the colors being used, and white doesn't always work well with a room where we tend to be at our dirtiest and can easily show marks and stains from even the steam from a shower.'
As surprising a suggestion as this is, a move away from white is also thought to be one of many living room colors falling out of fashion next year too.
2. Pastel shades
Decorating with pastels has seen a decline in the last year or so already, although experts expect 2023 to be the final nail in the coffin for this optimistic trend. Although 'pastel' is not one singular color, any low-saturation hue is thought to be on its way out in 2023 in favor of more confident schemes and homes that better connect us to the outside world.
'We're also seeing pastel shades disappearing from bathroom design as the trend for bolder colors takes prominence,' Barrie Cutchie continues. 'Pastel shades – pinks, yellows, greens, and blues – have been overdone, especially during the pandemic when pastel colors were the soothing antidote we needed to the craziness of what was going on in the world. We're now wanting a change, moving to earthier tones that reflect our newfound respect for nature.'
3. Grays
Decorating with gray has been a staple for many rooms in the house over the last few years and no more so than the bathroom. Gray bathrooms have been a comfortable choice for many years due to the color's versatility.
But, with white and gray falling out of fashion for 2023, we are likely to see the back of this cool neutral in bathrooms, ensuites, and powder rooms too.
'Gray and white are definitely falling out of fashion. As a designer, I don't generally care about trends as much as creating designs and color schemes specifically for my clients, but I've definitely had a lot of people asking me how to redo their gray and white homes and how to incorporate color and warmth again,' says Lisa Modica, interior designer and founder of Cherry Tree Interior Design.
'I like to tell people that gray is an accent color – not a whole room scheme! Gray is too cold and doesn't convey the personality of the people living there. Sure, it's neutral, and it's often still a go-to for home staging, but home staging is more about making a space so neutral you can imagine anything there.
'You don't want that for a place you live. People want their homes to feel like a reflection of them, their personalities and interests, a place they can feel the most authentically themselves. I don't know anyone – thankfully – who has a gray personality.'
This 'backdrop' shade is just not cutting it for designers in 2023 who are looking for a little more excitement in everyday spaces.
4. Neutrals
Neutral bathrooms, in inoffensive natural tones, are falling out of fashion, too.
'There has been a conservatism in bathroom design, originating from the belief that a bathroom should be planned for the future owners of the property. A single, neutral color, minimalist styling, and absolutely no surprises,' begins Emma Joyce, brand manager at House of Rohl. 'The trend to avoid in 2023 is neutrality. There is no color to avoid, except for single colors,' she explains.
'As we discovered in lockdown, the bathroom is a unique sanctuary from modern life. It should be extensively personalized to suit the tastes and requirements of those who use it, using a mix of colors, patterns, textures, and materials.
'Your bathroom should be the place you most want to spend time.'
What are the fashionable bathroom colors for 2023?
In 2023, bathrooms less likely to be decorated in bright whites and backdrop grays and more likely to be drenched in warmer shades such as cream, earthy brown, tan, and taupe. These shades are still timeless but warm up the space nicely, complementing the 2023 trend of bathrooms becoming restorative spa spaces.
Sign up to the Homes & Gardens newsletter
Decor Ideas. Project Inspiration. Expert Advice. Delivered to your inbox.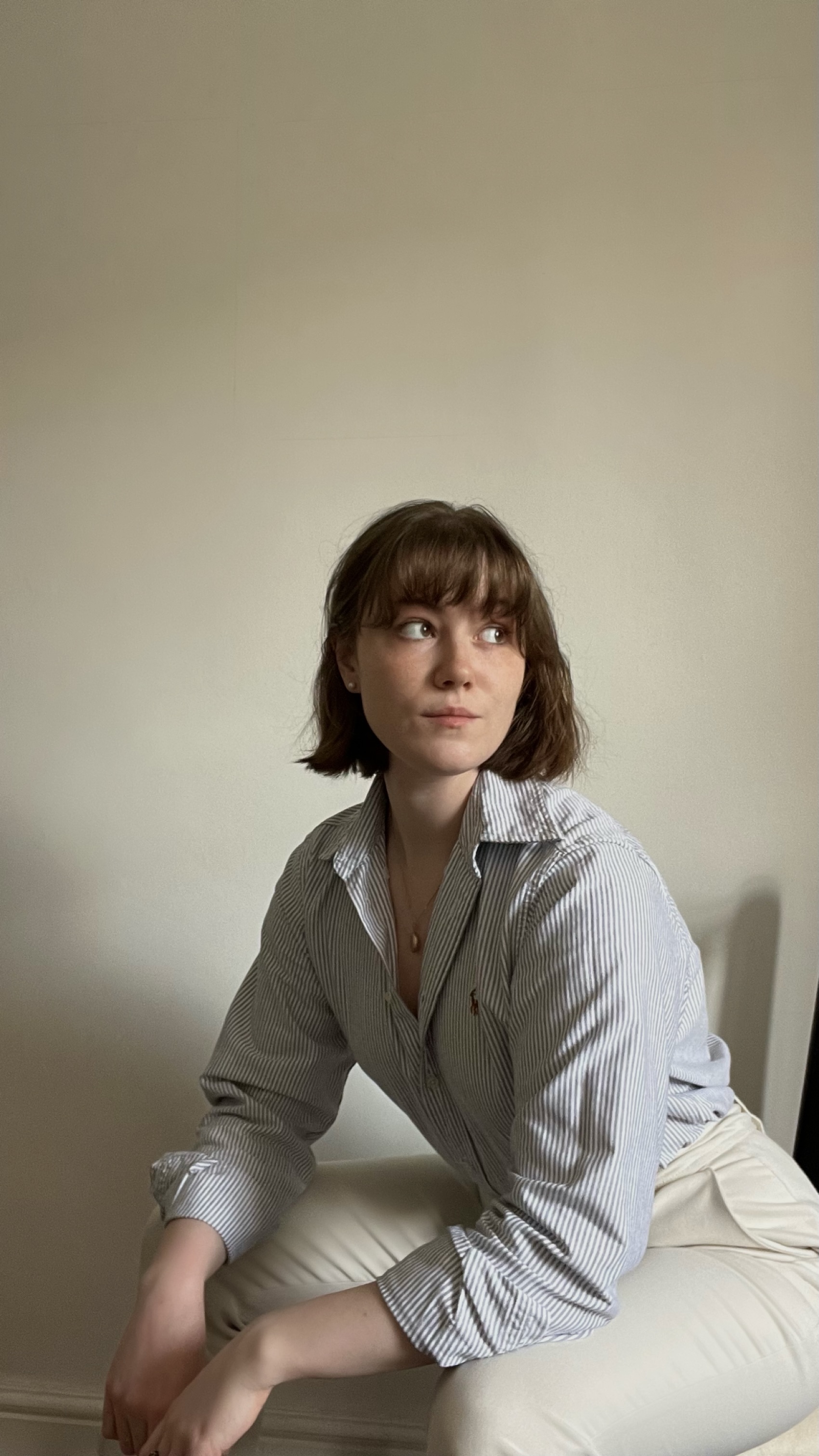 Chiana has been at Homes & Gardens for a year, having started her journey in interior journalism as part of the graduate program. She spends most of her time producing content for the Solved section of the website, helping readers get the most out of their homes through clever decluttering, cleaning, and tidying tips – many of which she tests and reviews herself in her home in Lancaster to ensure they will consistently deliver for her readers and dabbles in the latest design trends. She also has a first-class degree in Literature from Lancaster University.