How to make a small front yard look bigger – 10 stylish ways to help stretch your space
You may be short on yardage but if you're inventive and have an eye for detail you can still have a standout small front yard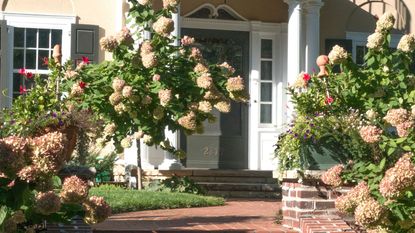 (Image credit: Steve Skjold/Alamy Stock Photo)
Sign up to the Homes & Gardens newsletter
Decor Ideas. Project Inspiration. Expert Advice. Delivered to your inbox.
Thank you for signing up to Homes & Gardens. You will receive a verification email shortly.
There was a problem. Please refresh the page and try again.
if you live in an urban or suburban area chances are your front yard will be on the small side. But don't let lack of space cramp your style. Small front yards can be interesting and vibrant, buzzing with creative ideas that absolutely make the most out of a bijou space and set the tone for the front of your house or apartment, as well as working as an introduction to the interior of your home.
In a small front yard it's important that everything you choose works hard to earn its place. When it comes to deciding on planting and hardscaping remember you will be seeing and using this space several times every day, so it's key to get your choices right to ensure your front yard is functional and practical as well as looking good and fulfilling that all-important promise of stretching your space visually.
The best small front yard designs should feel welcoming too, as well as being a good fit with the local neighborhood. Show some individuality with front yard landscaping ideas by putting your own stamp on the design too. Now find out what our experts suggest for how to make a small front yard look bigger.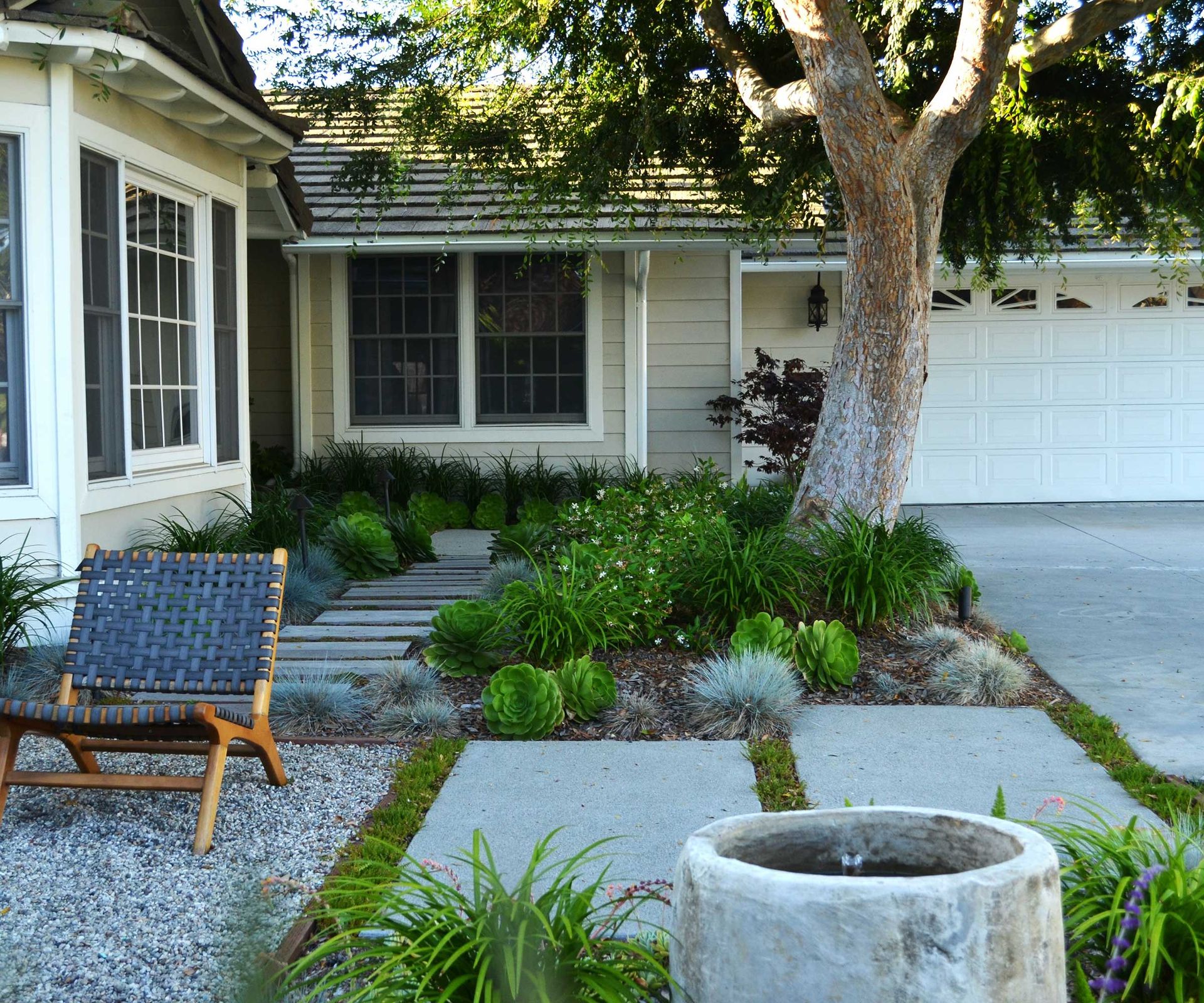 10 ideas to make a small front yard look bigger
Knowing how to make a small front yard look bigger means you can make the most of the outdoor space you have. It's always good to step back and take an overview before you start to introduce new ideas. First consider if there are better ways to use the space you have. Generally the answer is yes!
It also helps to come up with a shortlist before embarking on any redesign or makeover. Perhaps your front yard is looking a little dated and it's simply time for some modern front yard landscaping ideas to switch up the look. Alternatively you might be happy with your current design but just want to tweak things a little.
Why not take a look at our 10 inspirational design ideas to see if you can make a big difference to your small front yard space.
1. Choose vertical planting to lead the eye upwards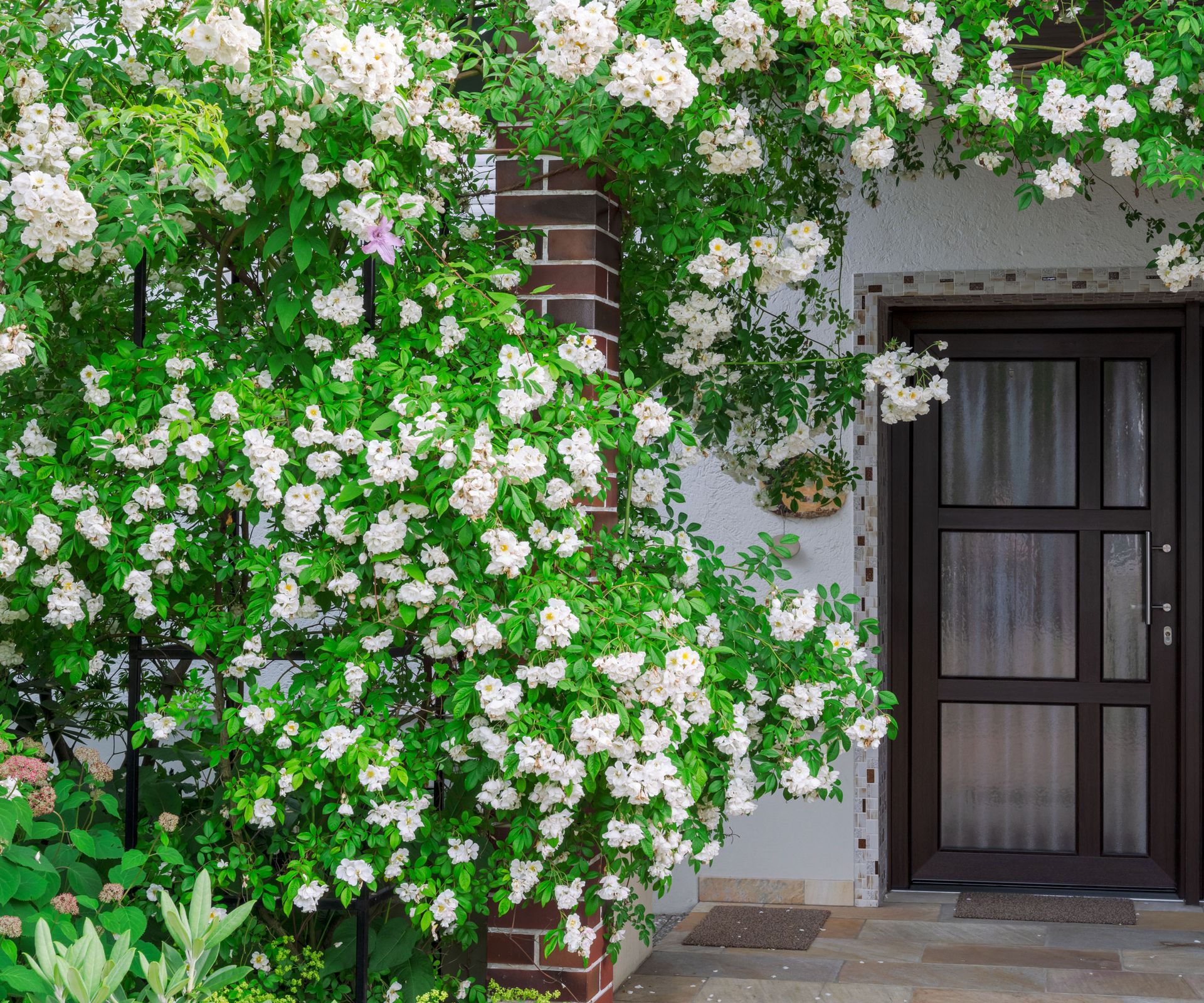 It's a good idea to blur boundaries so no one will be quite sure where exactly your front yard begins and ends. Make climbing plants your go-to for this. Soften hard landscaping such as walls and fences by clothing them with flowers and foliage that will quickly green up the space as well as smudging the perimeters of your property.
The appealing texture and color added by the best climbing plants will introduce a pleasing aesthetic to your front yard, enhancing the overall beauty of your landscape. Discover the best climbing plants for the front of the house too if you want plenty of choice to find a variety that suits your exterior look.
For a more contemporary design consider installing a green wall system and filling it with a fashionable planting selection like succulents if the site is sunny or ferns if it's shady. 'Vertical design brings your eye upward and makes the space feel bigger,' says Channa Alvarez, interior designer at Living Spaces. 'I always recommend going vertical with plants, especially in small front yards.'
2. Add a distinguishing feature to shift the focus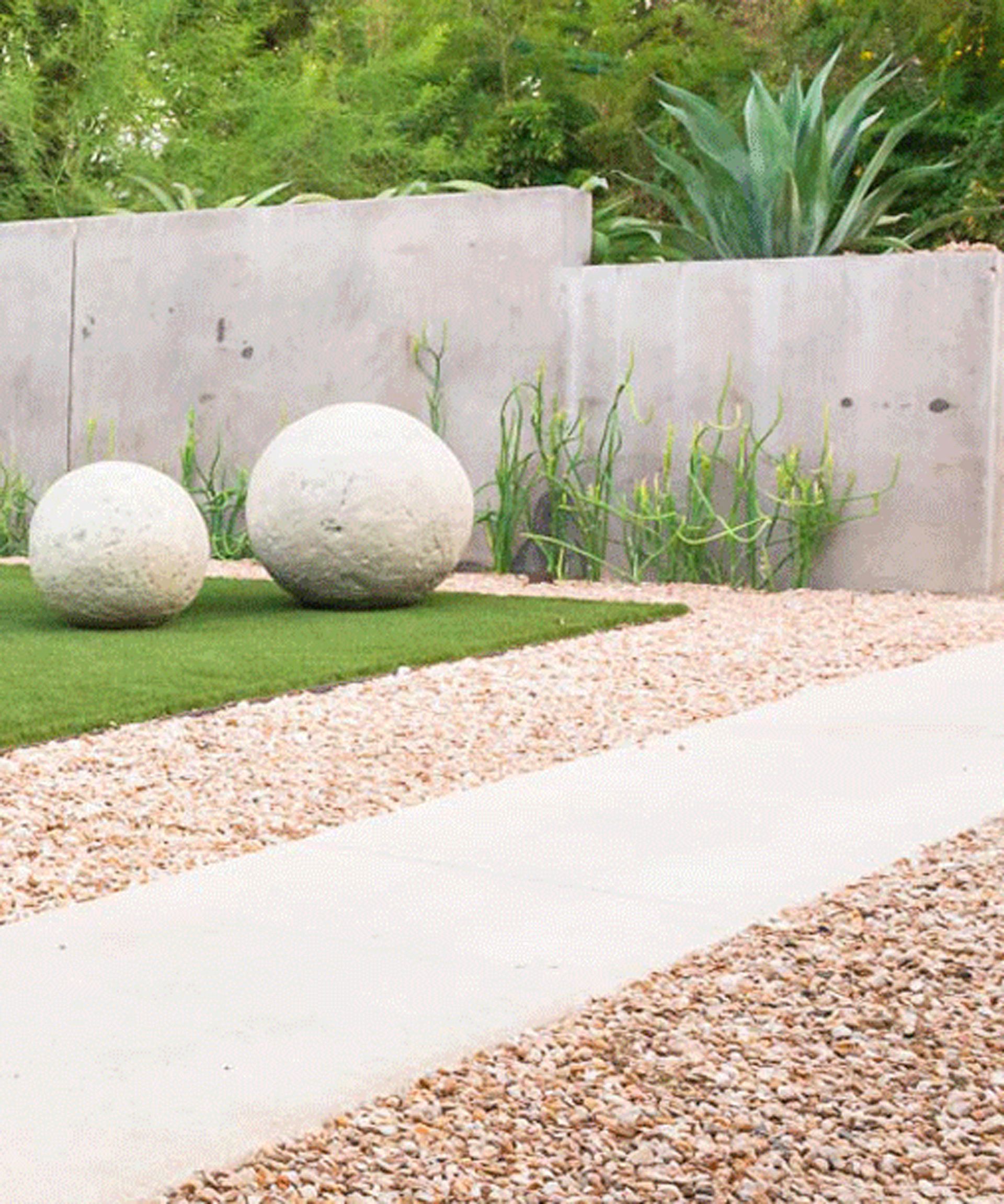 A focal point that looks individual and offers continual interest is a great way of making a small front yard stand out from the pack. This can take the form of an eye-catching planting design such as a shapely ornamental tree with an architectural outline, or a manmade addition such as a feature wall or sculpture.
Sometimes less is more when it comes to how to make a small front yard look bigger. No one would notice the small dimensions of the front yard of this property in Austin, Texas as they will be too busy admiring the stunning contemporary hardscaping and low key planting design.
'We wanted this landscape to be minimalist and modern in style so we practiced restraint with materials, placement and botanical palette,' say Amy Hovis, principal of landscape designers Eden Garden Design. 'We used large spheres as stone sculptural elements to contrast with the dark green planting palette and also complement the wall.'
As well as offering a customized look, it's also one of the best low-maintenance front yard ideas we've seen.
3. Blur the edges of paths and flowerbeds with planting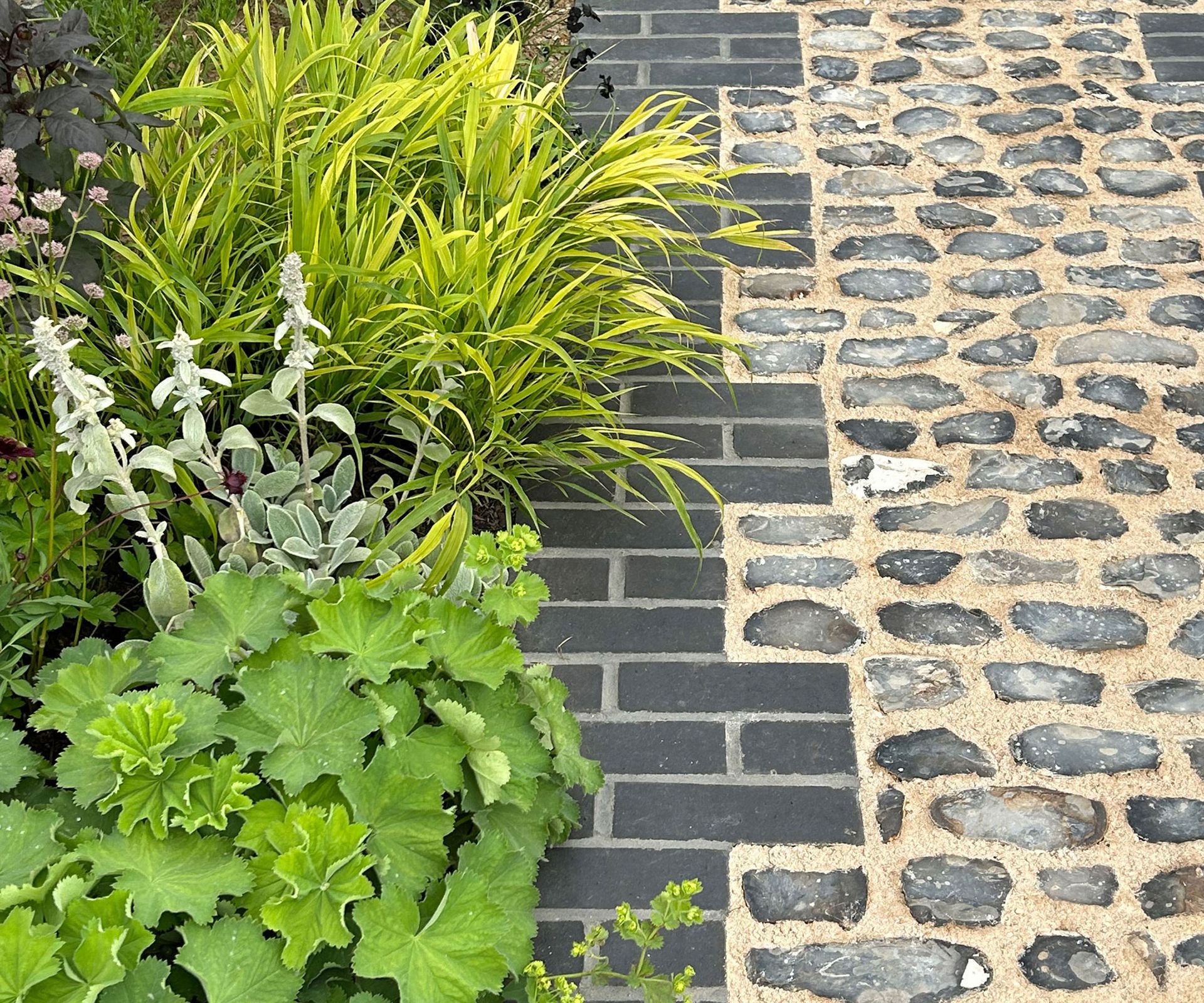 Add interest and soften the edges of front yard flowerbeds, paths, front yard walkways, and driveways by planting perennials and ground cover plants that will naturally spill over and spread around to smudge the outline of where things begin and end. It's a clever visual trick to hold the eye.
This billowing planting effect is particularly sought after for naturalistic front yard designs in small spaces. The easiest option is to choose low-growing evergreen plants and perennials to fringe and soften hardscaping, particularly if you are a fan of the informal look.
The best paths and bordering flowerbed ideas really help to set the mood to the entrance of your property as the attention is very much on them as you walk up to the house. They can play a key role too in how to make a small front yard look bigger by distracting your attention with lovely things to look at.
4. Make room for a small shapely tree or two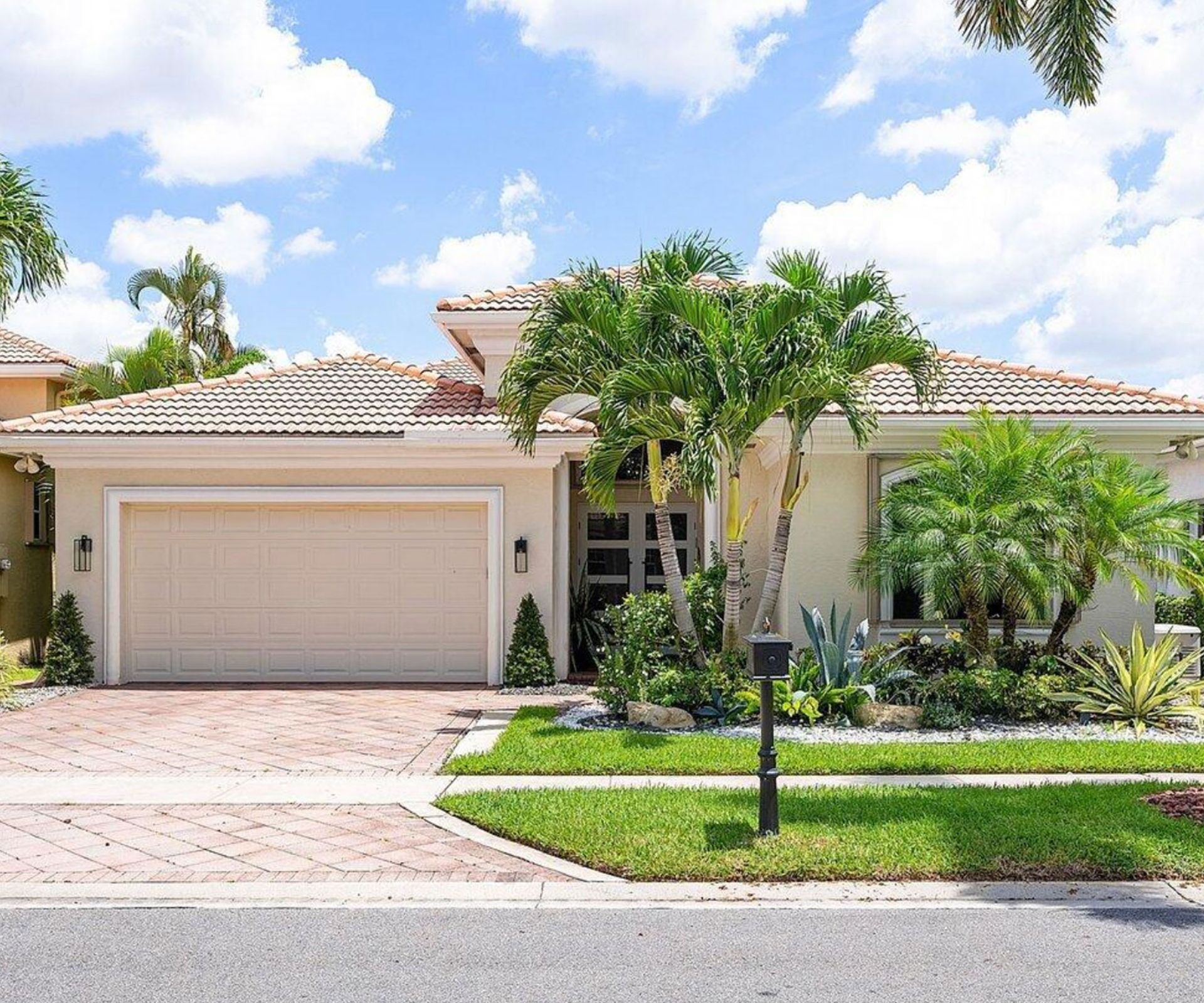 We think every small front yard should have at least one tree. A small ornamental variety with an interesting shape will add a strong structural design element without swamping the space.
Standing tall above any other planting, it will add vertical interest to your design. The stems and leaf canopy lead the eye upwards to create the impression of space. Using the best trees for small gardens is a good way of maximising interest, so it's worth reassessing your front yard plans to see if you can squeeze one in.
There are many varieties that will thrive in a large container too and the benefit of this in a small front yard is that they can be moved around and placed strategically as a screen or focal point to draw the eye.
'A tall tree can make a smaller garden feel more extensive because it tends to draw the eye upward,' says Justin Quinn, partner at James Doyle Design Associates, based in Greenwich, Connecticut. 'The canopy may also create a ceiling that better defines the space, making it more desirable. A tree can make a statement and gives the feeling it's always been there.'
It's a good idea to look out for deciduous trees that offer dappled shade in summer but don't block out light in winter. Choose small varieties that can be controlled within the available space. Multi-stemmed varieties such as amelanchier and betula are always a good choice. We also love the paperbark maple Acer griseum, one of the best varieties of Japanese maples. It turns crimson in fall then reveals orange-red bark when the leaves drop.
5. Opt for a curved front yard path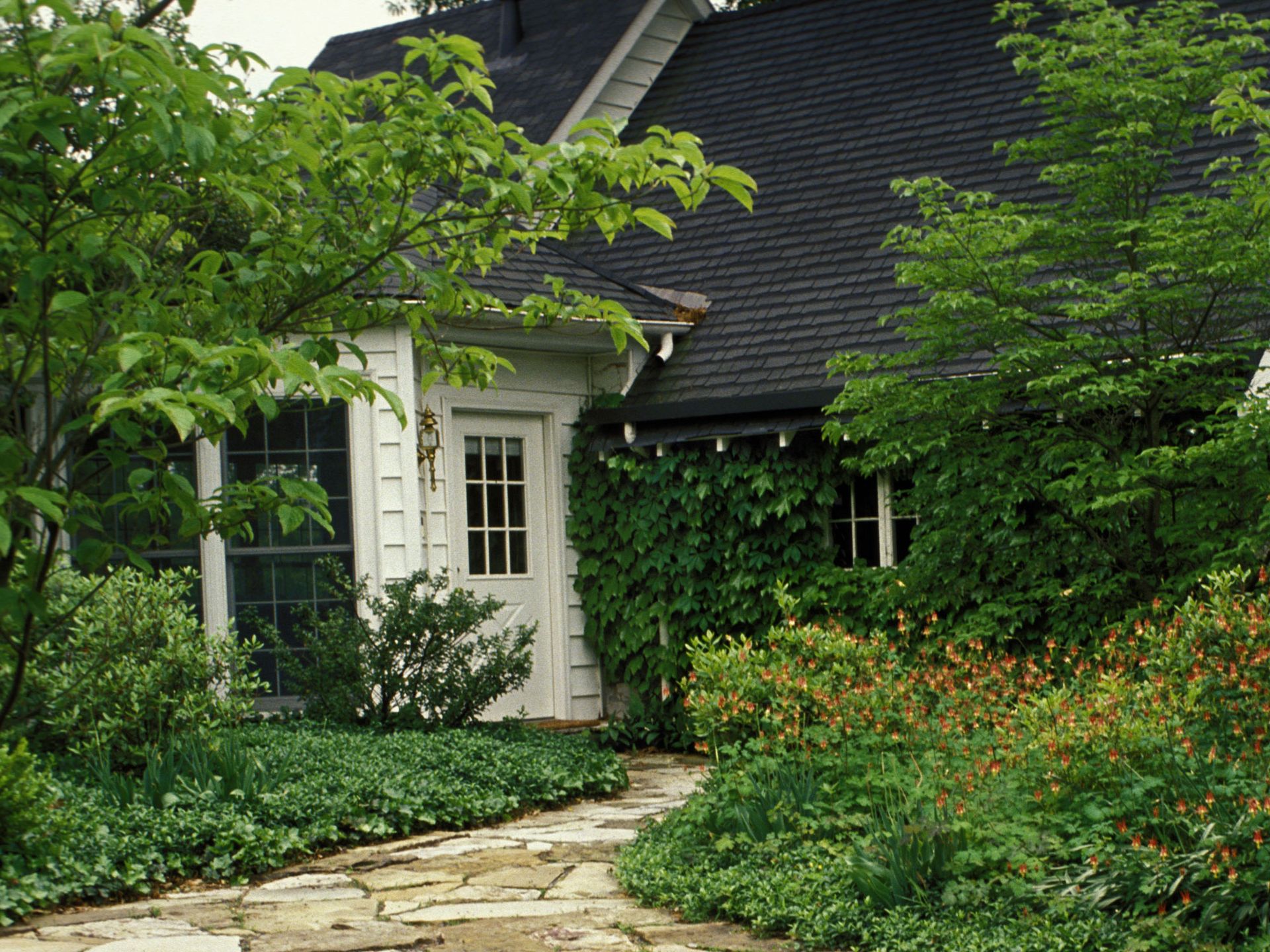 The tendency with front yard paths is to choose a straight design that leads to the door. But if you're looking for ideas on how to make a small front yard look bigger, consider a curved design instead. One way to make any space feel bigger is the anticipation of more space beyond, and this applies to front yard paving ideas too.
'Creating a meandering path through the front yard makes you slow down, and fosters a sense of mystery,' says landscape architect Rituparna Simlai, founder of Studio Arth. 'The serpentine path choreographs your movement and the views are strategically concealed and revealed by design. As you traverse the path, you encounter various facets of the garden, enhancing the perception of space, and making it look bigger.'
Rituparna Simlai is the founder of Studio Arth, an award-winning landscape architecture firm based in Coconut Grove, Miami. The studio's philosophy is to 'design with purpose', fostering a sense of oneness with nature. With a masters degree in Landscape Architecture from Harvard University, and over 15 years' experience in landscape and architecture, Rituparna has worked on award-winning international projects in New York, Miami, California, India, Singapore, and the Caribbean. She was also honored with the Exceptional Emerging Professional Award by the Florida chapter of the American Society of Landscape Architects (ASLA) in 2020.
6. Pick colorful shrubs to frame porches and paths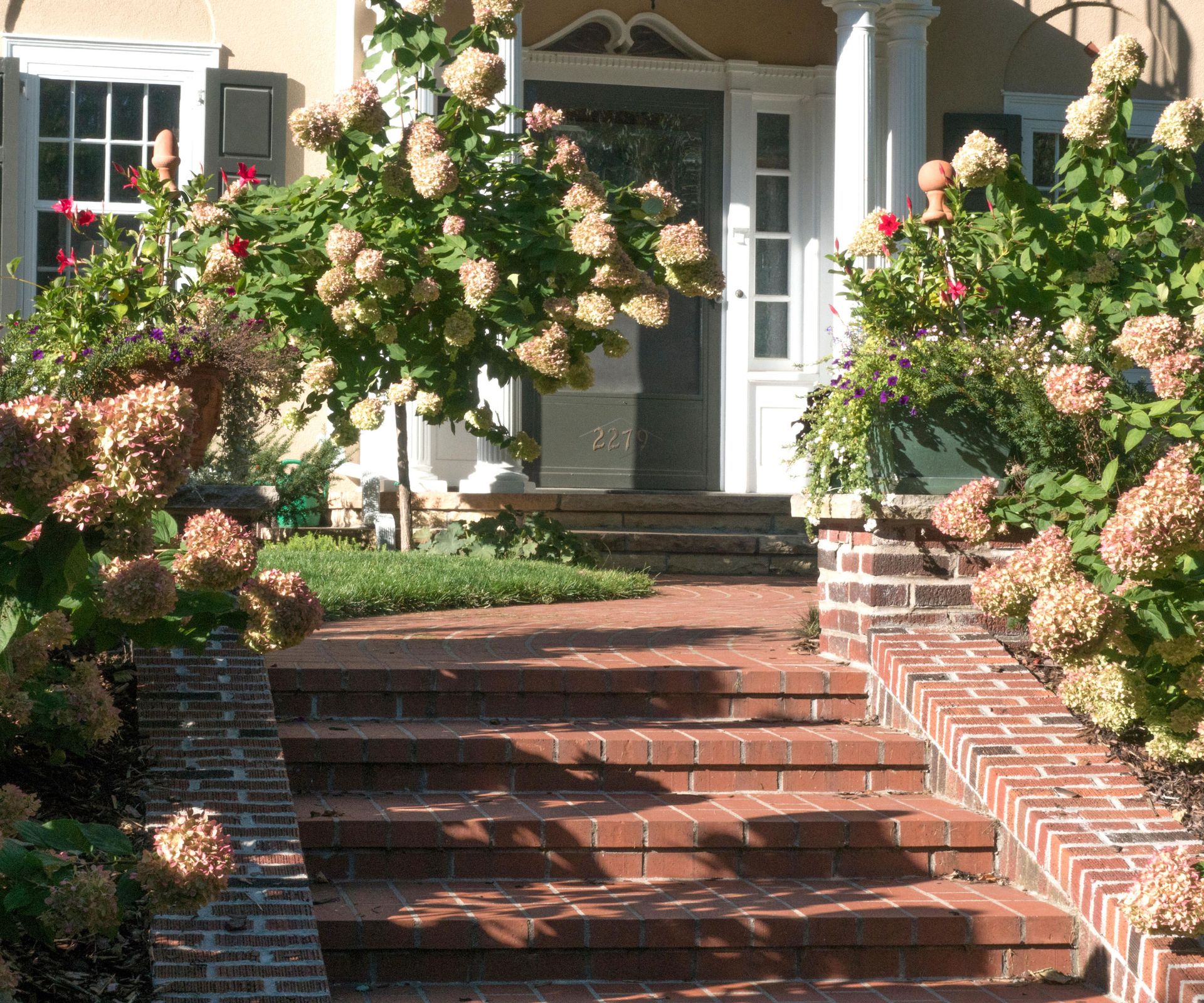 Shrubs are a mainstay of small front yard landscaping, filling the space with structure, as well as adding beautiful flowers and foliage. Choose the best flowering shrubs as a surefire way to give your front yard a lift with some bold blooms and it will instantly transform the space.
Using colorful flowering plants has other small front yard benefits too. 'You can visually extending the boundaries by utilizing color to create an illusion of spaciousness,' says Rituparna Simlai. 'Strategically placed bursts of color in the planting design draws your attention and creates a foreshortening effect on plants, while blurring boundaries and making your front yard seem larger.'
Put long flowering hydrangea bushes at the top of your wish list as they are one of the easiest ornamental perennial shrubs you can grow, especially if you're looking for colorful shrubs just perfect for your small front yard that will really earn their place. As well as prolific blooms all summer, the dried heads are interesting in fall. The good news is they will thrive in containers too if you are really tight on space.
Don't forget to check out the best evergreen shrubs to add year-round interest when other flowering plants fade.
7. Introduce a water feature into your front yard design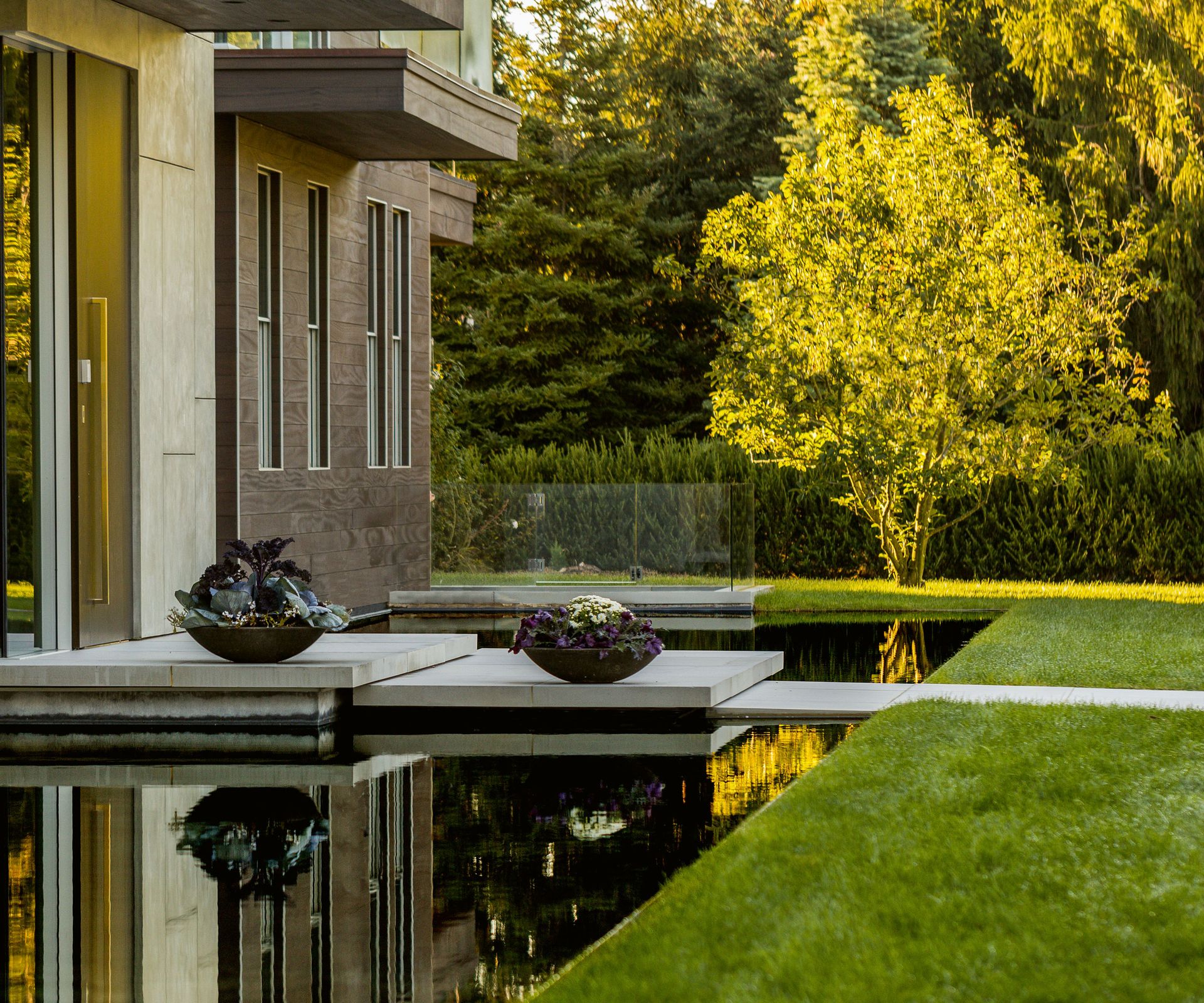 Water is a powerful draw to the eye and a small pool design will fit nicely into a terraced area close to the front of the house.
'A dramatic focal point creates interest and intrigue as part of your front yard design,' says Justin Quinn. 'Scaled appropriately, a water feature, like a rill, trough, or pool, can make the space feel larger.' In this design, the darker surface of the water beautifully reflects the stunning tree, making the entrance to the house feel more significant.
If you add a running water feature as well it can block out traffic noise in an urban situation, and there are other benefits too. 'If you incorporate a flowing water feature in your front yard design, the soothing sound of water will captivate attention inward, inducing a sense of calmness,' says Rituparna Simlai. 'In this tranquil state, there's a feeling of expansion, altering one's perception of space. The yard appears to have deeper dimensions and gives a sense of majesty.'
8. Use lighting effects to enhance and add depth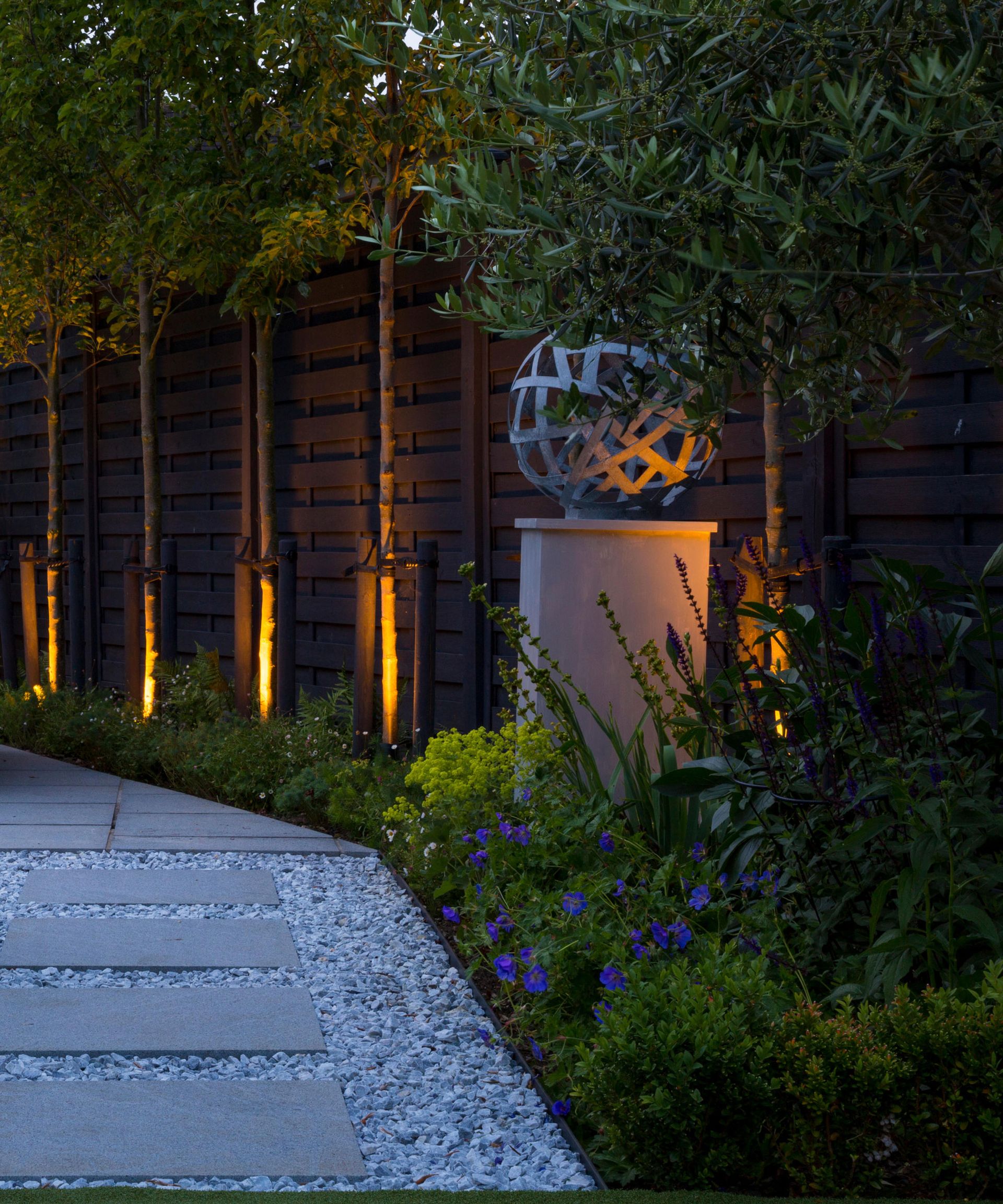 There are plenty of clever front yard lighting ideas and design tips to make a small front yard look bigger too, and it's one of the easiest upgrades you can add to your home's exterior.
One of the best ideas is to layer up lighting to create multiple pockets of light at different heights. This will make your small front yard look bigger by giving the illusion of lots of different zones.
'Tuck small lights in or around your planters to show off your flowers,' says Ted Roberts, style and design chief for Schlage. 'Uplighting trees by using light from below to give leaves a dramatic glow is a stunning option that adds depth to your front yard.'
A soft glow rather than bright white lights will add the right welcoming ambiance to your front yard.
9. Layer up a 'doorscape'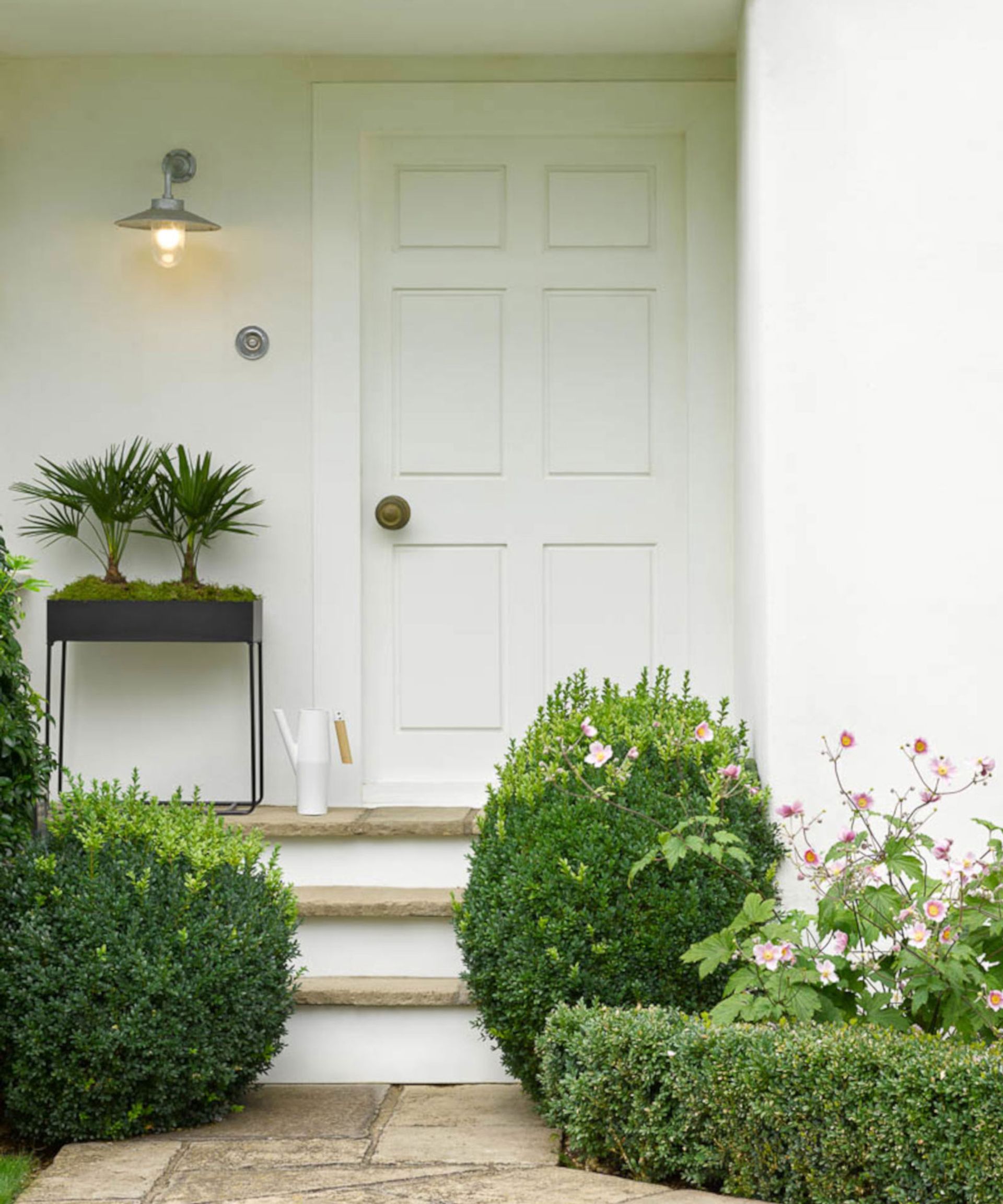 The porch area in a small front yard sets the mood for the whole house and helps to create that all-important first impression. The good news is there are plenty of clever design tips to make small front porch ideas look appealing as well as more spacious. The front door, steps up to it, lights, plants and overall color scheme complete the picture for the front of your house, and serve as an introduction to what's inside.
Make your entrance seem larger by planting on both sides of the porch. Do this with a combination of shrub, bushes, and flowers that taper out and around the sides of any steps or path. That way, your eye will naturally be tricked into thinking the entrance is bigger than it is.
Consider changing the color palette of the exterior of your home to a lighter tone, like white or gray, to give it an open and spacious look. Painting your front door and porch in a light or neutral color will give it standout as these will reflect light for a more expansive feel.
10. Style up a seating area to utilize the space fully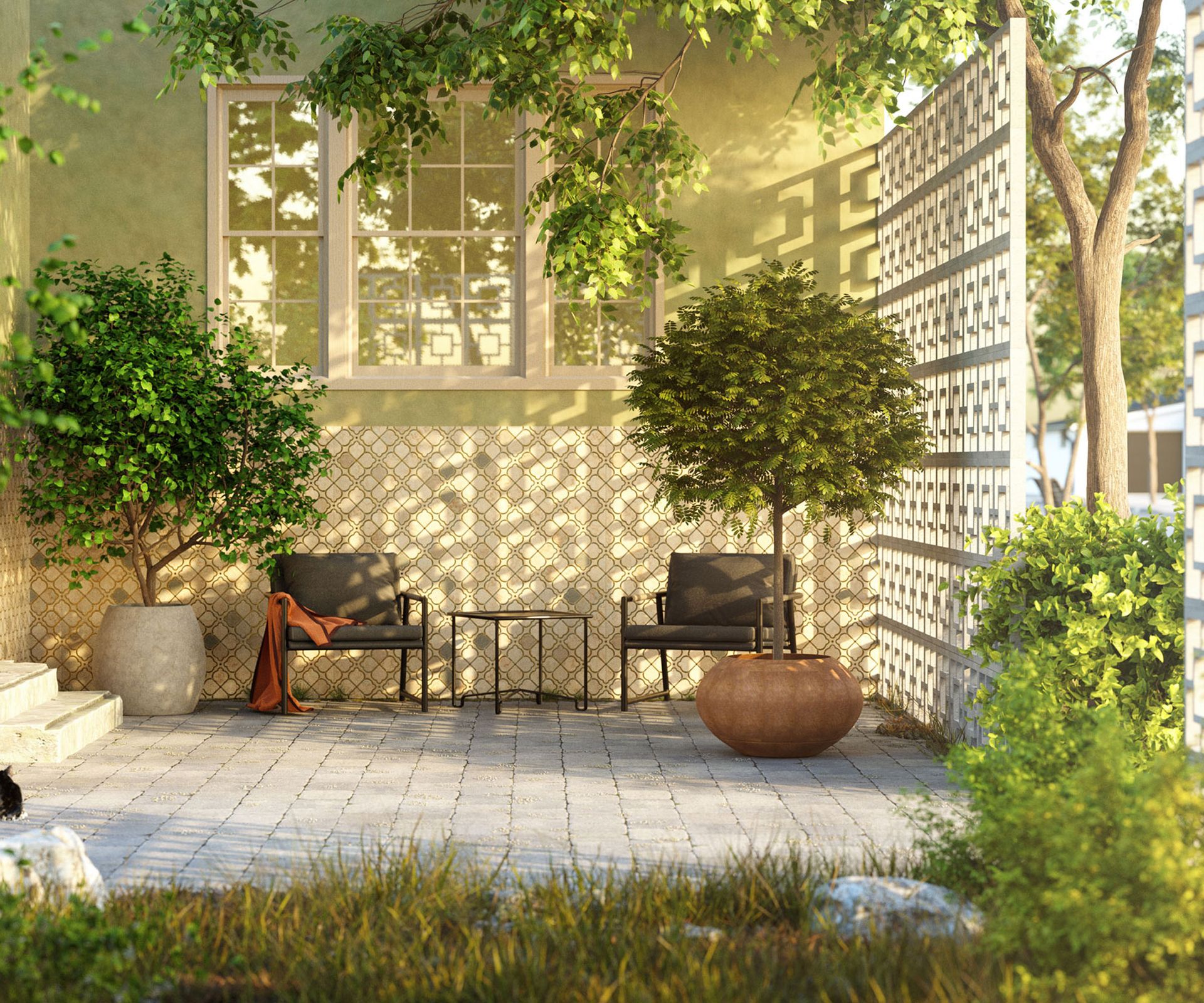 If your front yard enjoys long hours of afternoon and evening sun turn this into an advantage and use the space by planning a place where you can sit and linger. This is a great use of space and can be secluded if you choose or more open if you prefer.
A common design trick is to use strategically placed screens that can enhance a front yard seating area to make it feel more private. The best front yard privacy ideas enhance your space rather than enclosing it. Some designs come with filigree patterns that allow light to pass through so it doesn't close off the space. Featuring ornamental laser-cut patterns and made of materials such as metal and wood, they add a design element to the front yard too.
'Decorative screens are a gem, especially if you live in the city,' says Brian Clayton, CEO of landscaping experts Green Pal. 'When positioned right, screens can give you much-needed seclusion in your front yard. It's about creating privacy stylishly without losing the essence of your space.'
Bryan Clayton is the CEO of GreenPal, an online marketplace for landscaping services. Bryan has over two decades in the landscaping industry. Prior to founding GreenPal, Bryan started Peachtree Inc, a landscaping company in Tennessee.
FAQs
How do you make a small garden look bigger with mirrors?
You can use mirrors to make a small front yard look bigger, just as you would a room indoors. To make any small garden look bigger, simply place outdoor mirror panels on a wall behind and amid planting. Ideally the edges of the mirror shouldn't be visible and the reflection should be of greenery; that way you'll trick the eye into seeing wider, deeper flowerbeds rather than cars or pedestrians passing.
---
Our ideas on how to make a small front yard look bigger should give you enough inspiration to get started but you can't have enough curb appeal ideas. Think about including container gardening ideas for an instant fix too as nothing beats a big plant in a big pot to switch up a small space.
Sign up to the Homes & Gardens newsletter
Decor Ideas. Project Inspiration. Expert Advice. Delivered to your inbox.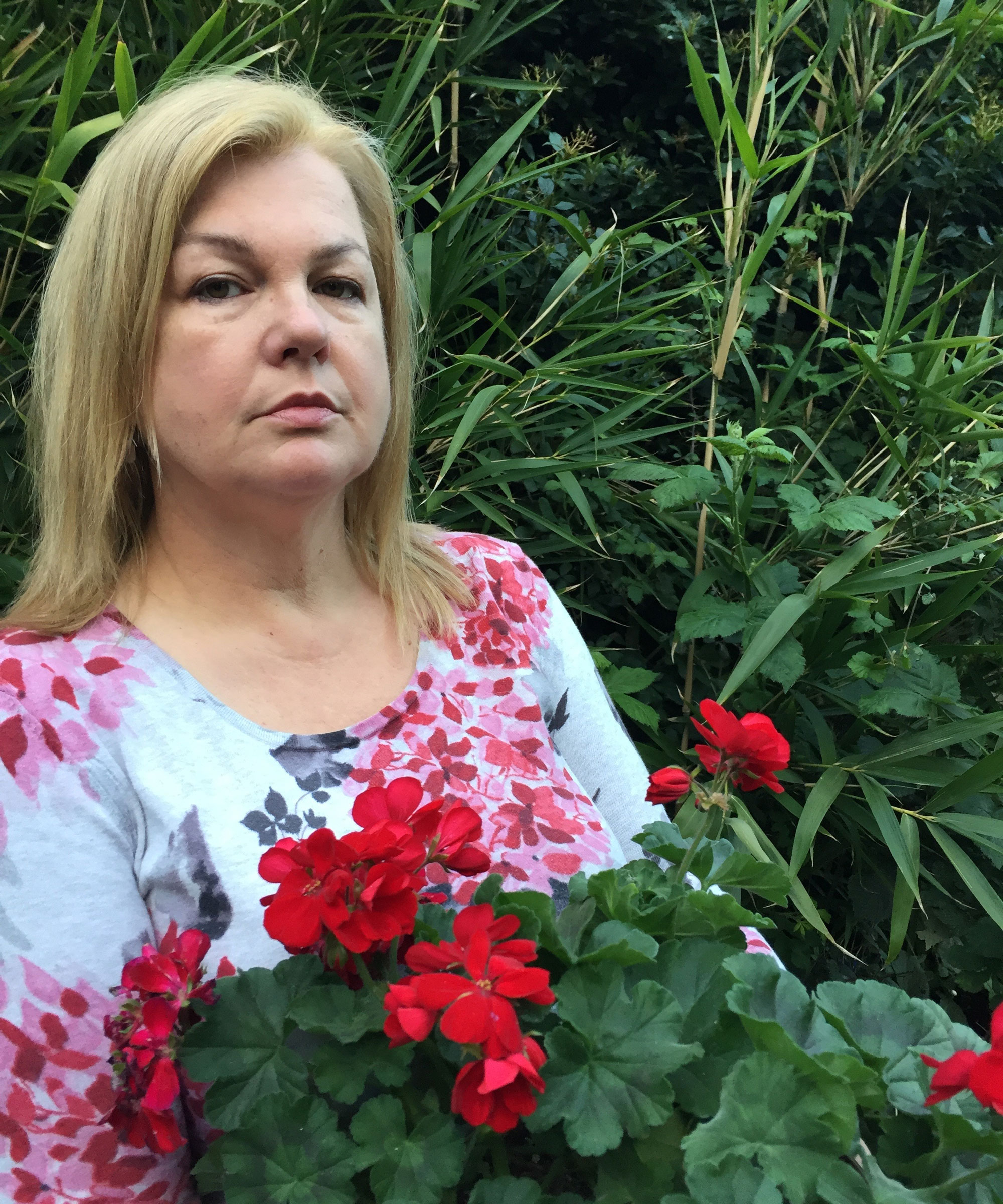 Lifestyle journalist Sarah Wilson has been writing about gardens since 2015. As well as homesandgardens.com she's written for Gardeningetc.com, Livingetc.com, Easy Gardens and Modern Gardens magazines. Her first job on glossy magazines was at Elle, during which time a visit to the legendary La Colombe d'Or in St-Paul-de-Vence led to an interest in all things gardening. Later as lifestyle editor at Country Homes & Interiors magazine the real pull was the run of captivating country gardens that were featured.