Winter balcony garden ideas – 10 expert ways turn your small space into a cozy, year-round retreat
Thoughtful design ideas to make your outdoor balcony space stylish and functional during the colder months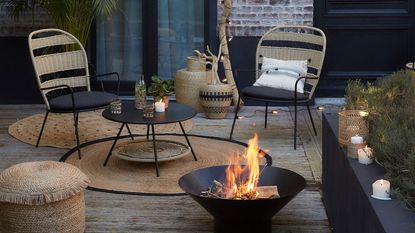 (Image credit: La Redoute)
If you live in an apartment building with your own private balcony you will want to make the most of it whatever the season. You've been relaxing and socialising on your balcony all summer long, and just because the weather's cooling doesn't mean you can't continue to make the most of your outside space with our winter balcony garden ideas.
Unless you live in a warm area where the climate is fairly consistent throughout the year, you'll need to choose your balcony garden ideas in accordance with the seasons. This means making warmth and coziness top priorities in winter, as well as taking the opportunity to layer up with lots of comforting touches that add the all-important luxe feel.
You can find out how with these expert tips on creating cozy winter balcony garden ideas that work for your space.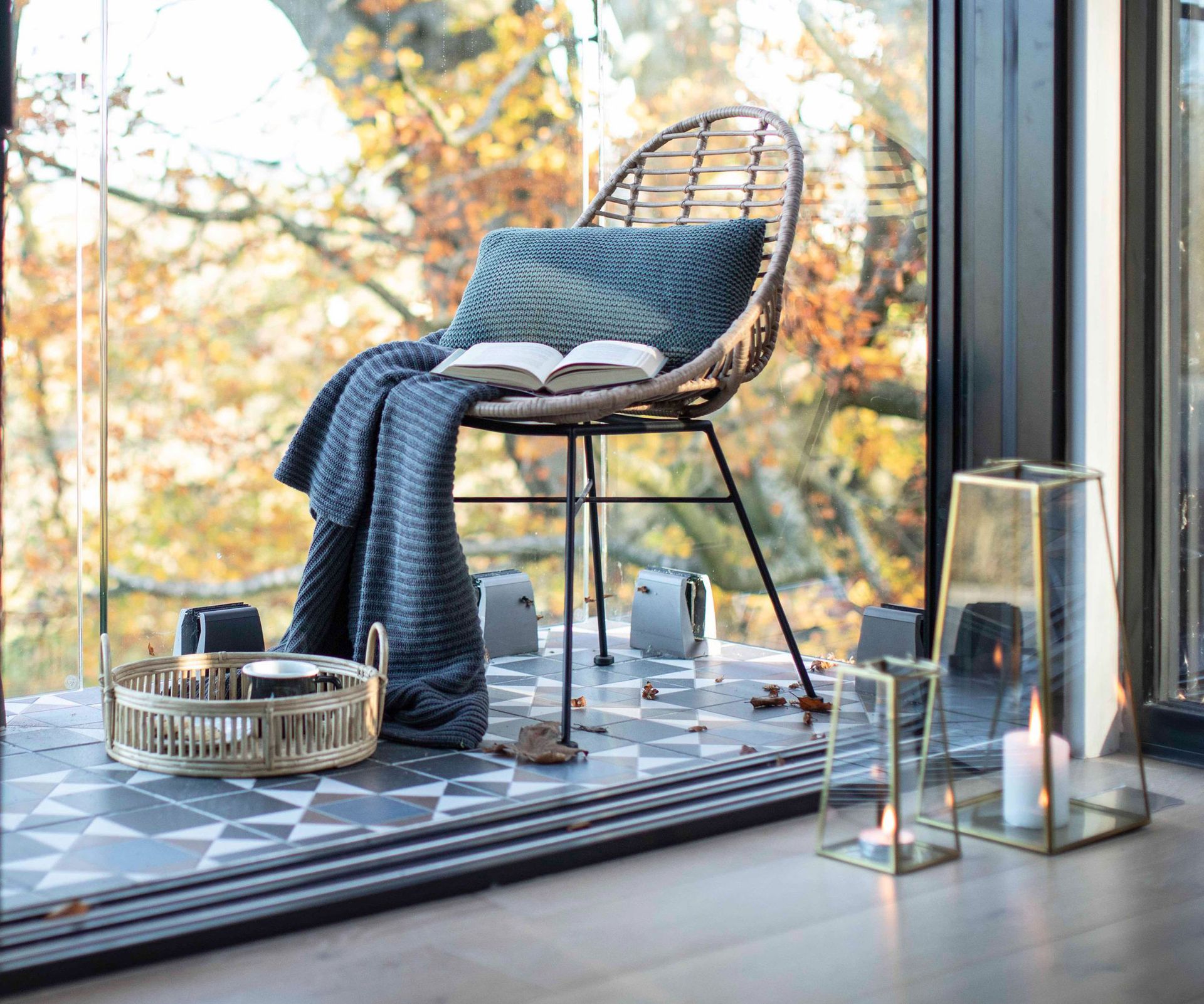 10 winter balcony garden ideas
The best cozy small balcony ideas are all about adding warmth and glow, as well as paying attention to comforting touches that reflect the mood of the season.
'Harmonizing design elements to create a sense of snugness is vital,' says interior designer Artem Kropovinsky, founder of NYC interior design studio Arsight. 'Think of incorporating plush fabrics, deeper hues, and layered textures, taking cues from the season outside.
'Vertical elements can be dressed with warmth in mind, for example, with tall shelves holding a series of lanterns or candles to create gentle layers of illumination.'
Artem Kropovinsky is the founder and principal designer of Arsight, a NYC-based company that specializes in residential and commercial spaces. With over 10 years' experience, Artem has a reputation for creating cutting-edge designs that incorporate the latest technologies.
1. Gather round a warming fire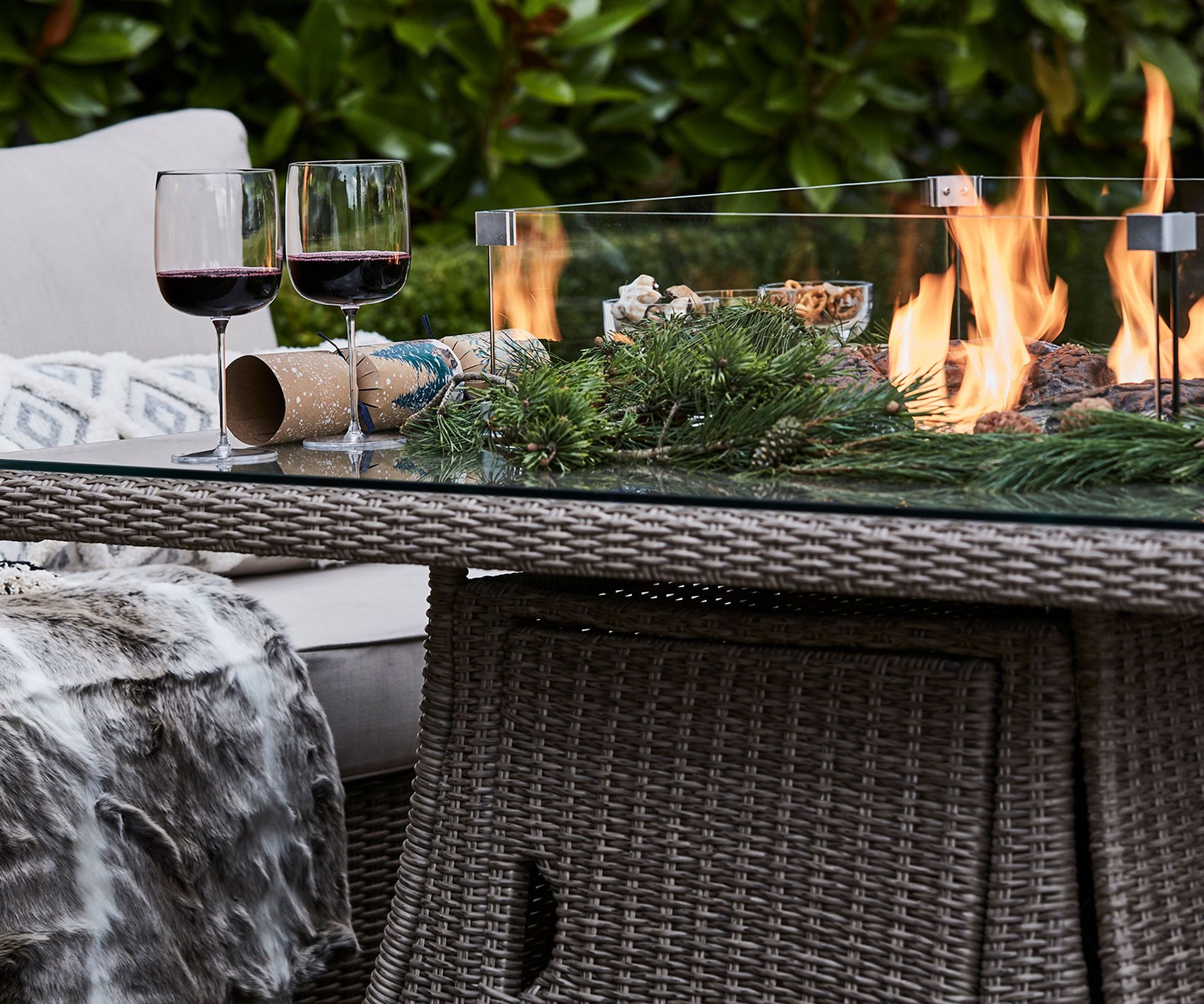 'Consider a gas fire table, fire pit, or a chiminea to add warmth to your winter balcony,' suggests Mariya Snisar, head of interior design at Renowell. 'These not only serve as a focal point but also provide warmth. Opt for a design that complements your overall aesthetic.'
Setting up an enclosed seating area around a glowing fire is a go-to formula for making things feel cozy, as long as you have enough space. If not, there are alternatives.
'I would also consider an electric patio heater as an option,' adds Mariya. 'Wall-mounted or freestanding heaters can be effective in providing consistent warmth. Installing heated flooring is also worth considering.'
If you're planning on spending the night around the fire, it might also be time to upgrade your outdoor furniture with some more comfortable armchair-style seating that is weather resistant and durable too. You can always add some throws and blankets to soften the look and curl up with later in the evenings.
Mariya Snisar is head of interior design at Renowell. She is passionate about beautiful spaces and strives to give every project a personal touch. She has participated in tens of interior design projects and has many success stories to tell. Her motto is simple but elegant, always. She currently lives in Toronto, and designed the interior of her house.
2. Add an ambiant glow for evening drinks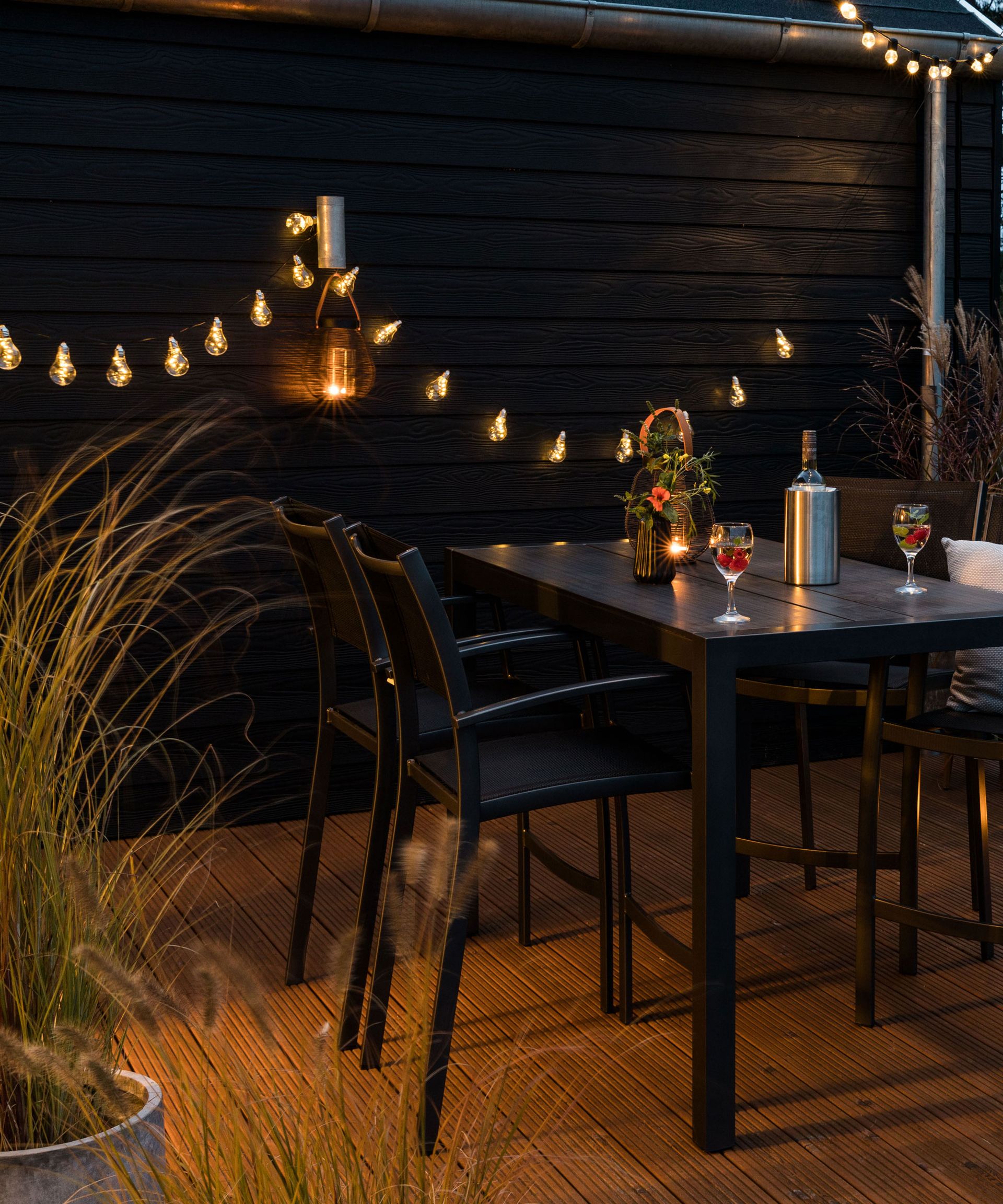 When dusk falls a selection of layered lighting will add that all-important glow to your winter garden balcony ideas to create a snug and welcoming set-up for casual drinks with friends. String lights and lanterns are one of the easiest options to go for.
'When it comes to lighting, string lights have always been my favorite,' says Mariya Snisar. 'I find hanging fairy lights or globe lights to be magical in creating a cozy and inviting atmosphere.
'I'm also a fan of lanterns or candle holders. I strategically place them to provide both ambient light and a touch of elegance. You could also place LED lights along the edges of the balcony or beneath plants for a subtle, modern look.'
Artem Kropovinsky agrees: 'In terms of lighting, the colder months are perfect for introducing more ambient sources. Table lamps, fairy lights, and candles can produce soft glows, countering the early sunsets and often gray skies of winter.'
3. Make cozy seating a focal point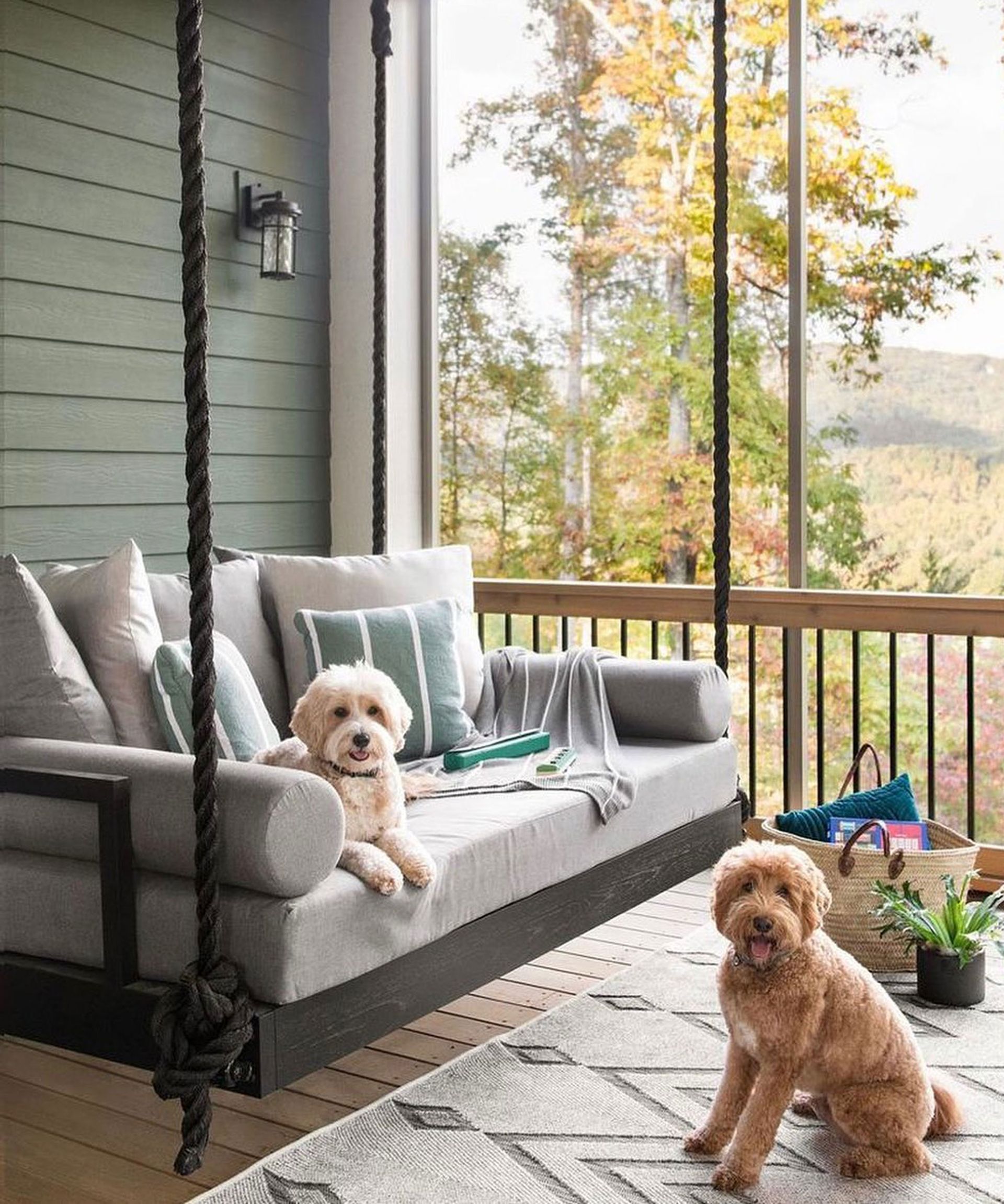 However you intend to use your balcony space, deciding on the right type of seating can make all the difference to your enjoyment of it. There are plenty of options available for balcony seating ideas, including swing seats that give you the perfect spot for curling up at any time of year.
'With all the ways a swing bed can be dressed up and customized to your outdoor aesthetic, it's pretty much a given that it'll help elevate your balcony into a cozy lounge space for your friends and family (and even your pets) to enjoy,' says Sarah Campbell, marketing specialist at The Porch Swing Company. Designs like this let you extend your home into your outdoor space.
'Add plenty of cushions with weather-resistant covers and soft, cozy blankets to make seating more inviting,' suggests Mariya Snisar. 'Warm textiles such as rugs or mats made from weather-resistant materials are also handy for enhancing those feelings of warmth and comfort.'
'The choice of materials during this season should lean towards the warm and tactile,' adds Artem Kropovinsky. 'Velvets, wools, and even faux furs can introduce both style and substance.'
4. Freshen up with fall planting to add color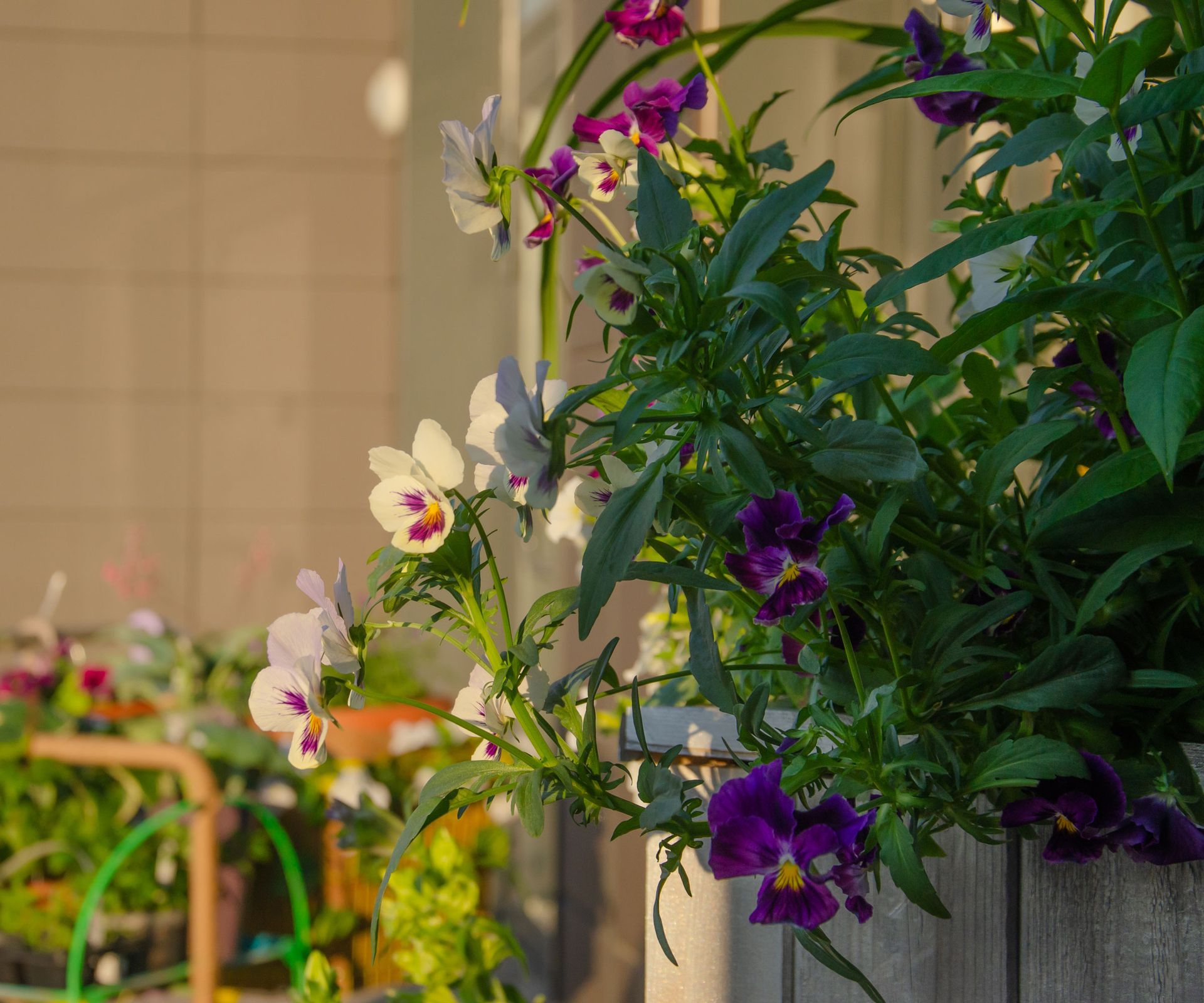 Winter balconies are a great spot for cool-season annuals to provide a fall-to-winter color splash. If you have to choose just one plant in terms of a good all-rounder it has to be winter pansies.
'I am currently planting lots of pansies,' says Alex Kantor, owner of Perfect Plants Nursery in Monticello, Florida. 'These are favorites for planting in the fall season and one of the best balcony plants too. These cool weather-loving plants will display their vibrant colors and blooms throughout fall and into winter.'
Mariya Snisar is another fan of winter-flowering plants such as pansies and cyclamen to add pops of color. She also has another planting idea to add seasonal interest.
'Another hack for winterizing your balcony garden has to do with prudent selection of greenery and plants. Add plants such as small conifers, holly, and winterberry too, which retain their foliage during the winter months.'
Alex has worked in the horticultural industry for over 20 years and grew up on the family farm. He is an expert on landscape trees, shrubs, and indoor plants. He is passionate about growing and helping others learn the trade. You'll often see him driving around the farm with his sidekick, Brittany spaniel Cricket, in tow.
5. Layer up textural accessories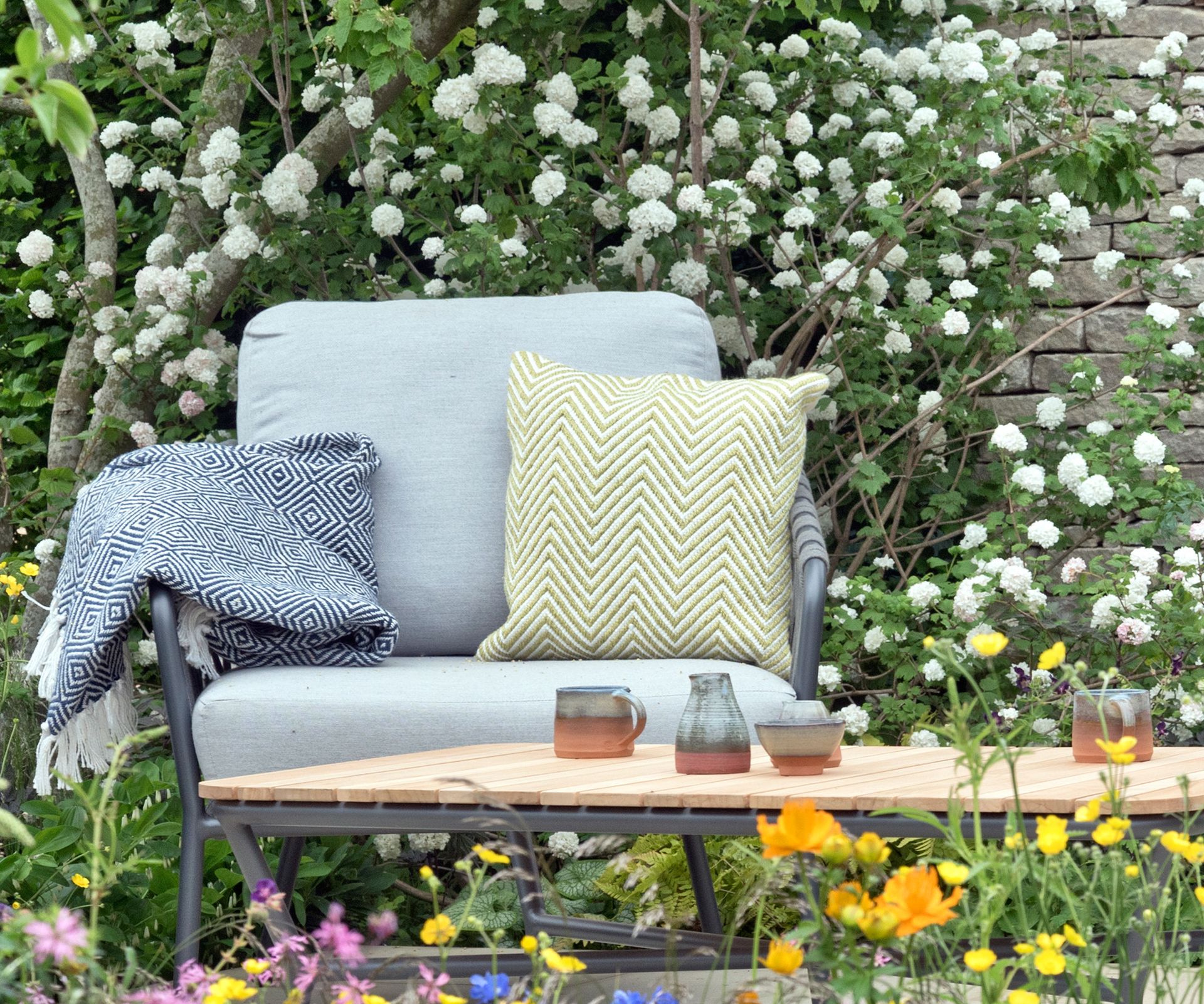 Adding layers of texture to your balcony design is all about blending the rough with the smooth. It means choosing a nubby throw, a wicker chair or set of matt mugs that draw attention to themselves, making certain aspects stand out more than others so they become accents.
Choose textured cushions and throws in a palette of warm, earthy tones and accessorize with chunky tableware to create a cozy and alluring atmosphere as part of your winter balcony garden ideas. When looking for the best outdoor furniture for small spaces make sure cushions and other accessories are weather-resistant or that you can store them away easily.
It's a good idea to opt for benches or other furniture that doubles as storage units to keep cushions, blankets, and other accessories neatly organized. 'Multi-functional furniture continues to shine in winter, especially when pieces can be used to store or display seasonal items,' says Artem Kropovinsky. 'Think of a coffee table that opens up to store blankets.'
6. Enclose the space with privacy screening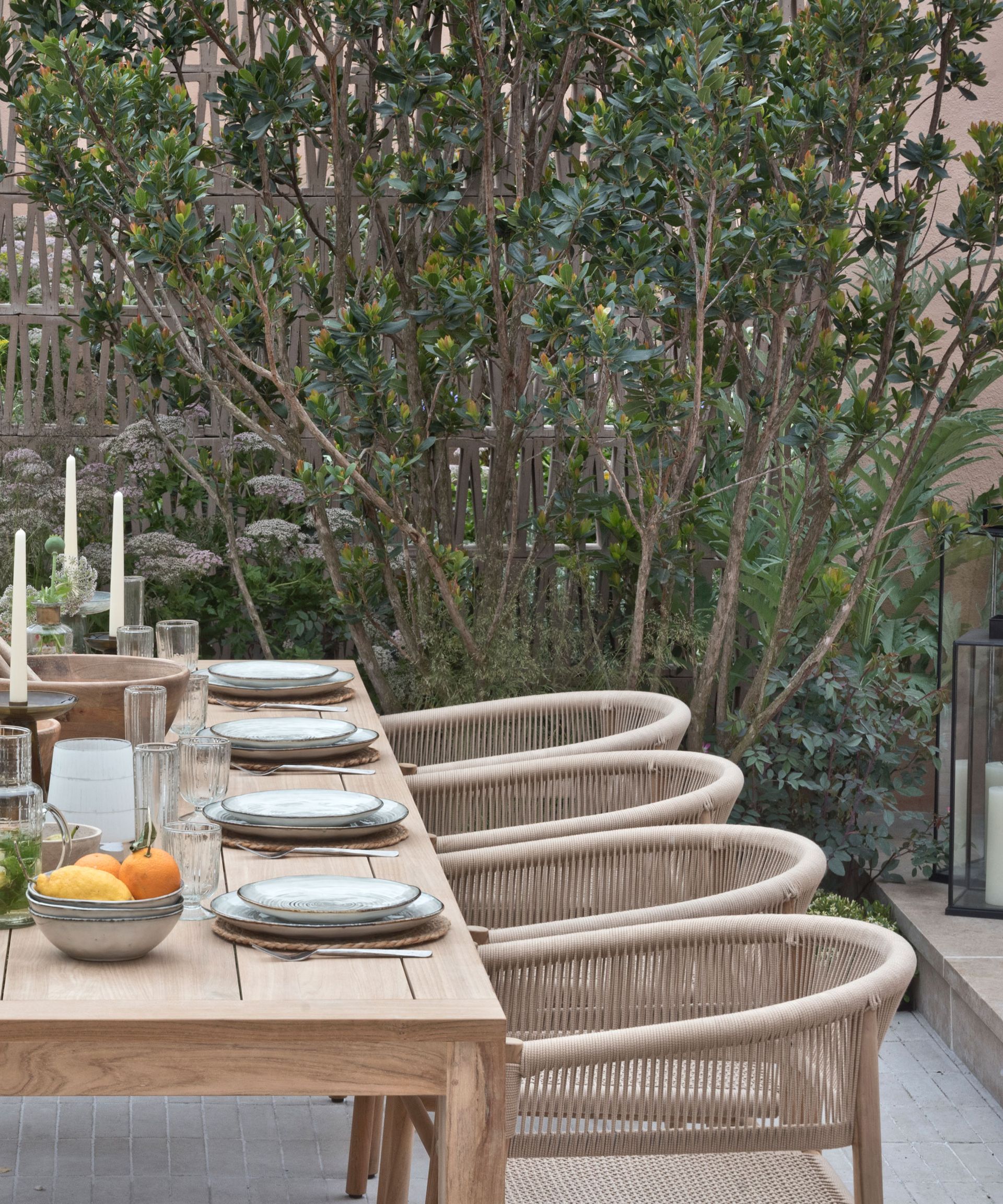 The use of strategically placed screens to make your balcony feel more private is a common design trick, particularly for overlooked spaces in the city. By making the balcony feel more intimate it also becomes more cozy too.
The best balcony privacy ideas often come in a lattice style that will allow light to pass through so it doesn't make the space feel boxed in. Featuring ornamental laser-cut patterns and made of materials such as metal and wood, they will add a design element to your balcony too.
When correctly positioned, screens can give you much-needed seclusion, creating privacy stylishly without losing the essence of your space. It's a good idea to add an extra layer of planting too. 'I suggest decorating trellises and screens with the best evergreen climbers such as ivy or star jasmine for a natural windbreak and privacy,' says Mariya Snisar.
7. Squeeze in a snug pizza station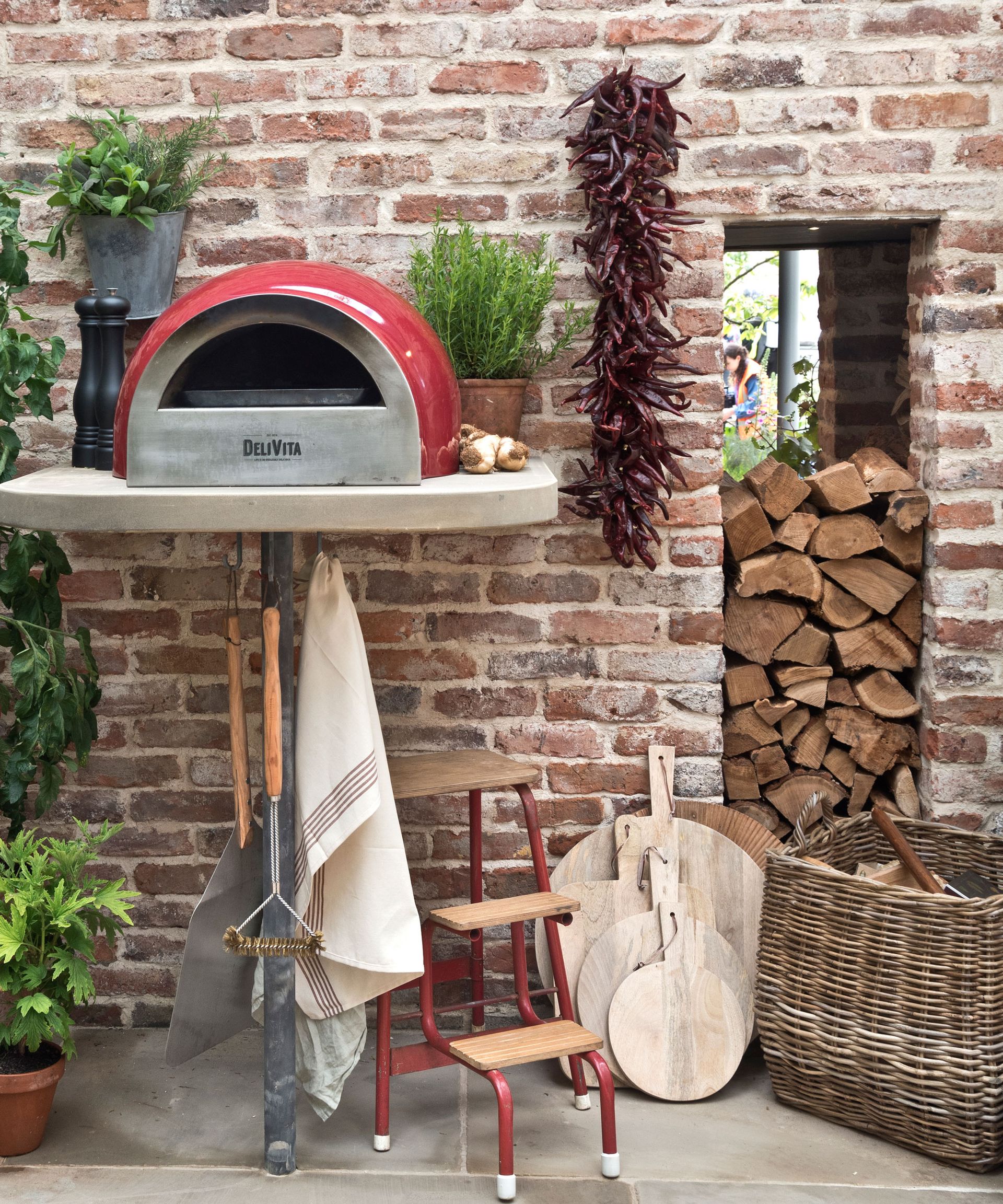 Just because the weather is cooler doesn't mean you can't continue to host a welcoming get-together on your balcony. An easy outdoor pizza night is one of our favorite ways to cook outside in winter as it is so quick.
The best pizza ovens are built to last, and will be designed with insulation that can retain heat during cold weather, so you can still get good results. Just remember to keep the oven door tightly shut during wet weather so the interior remains dry.
If your balcony has plenty of space, you might like to consider how to plan an outdoor kitchen instead.
8. Install a retractable awning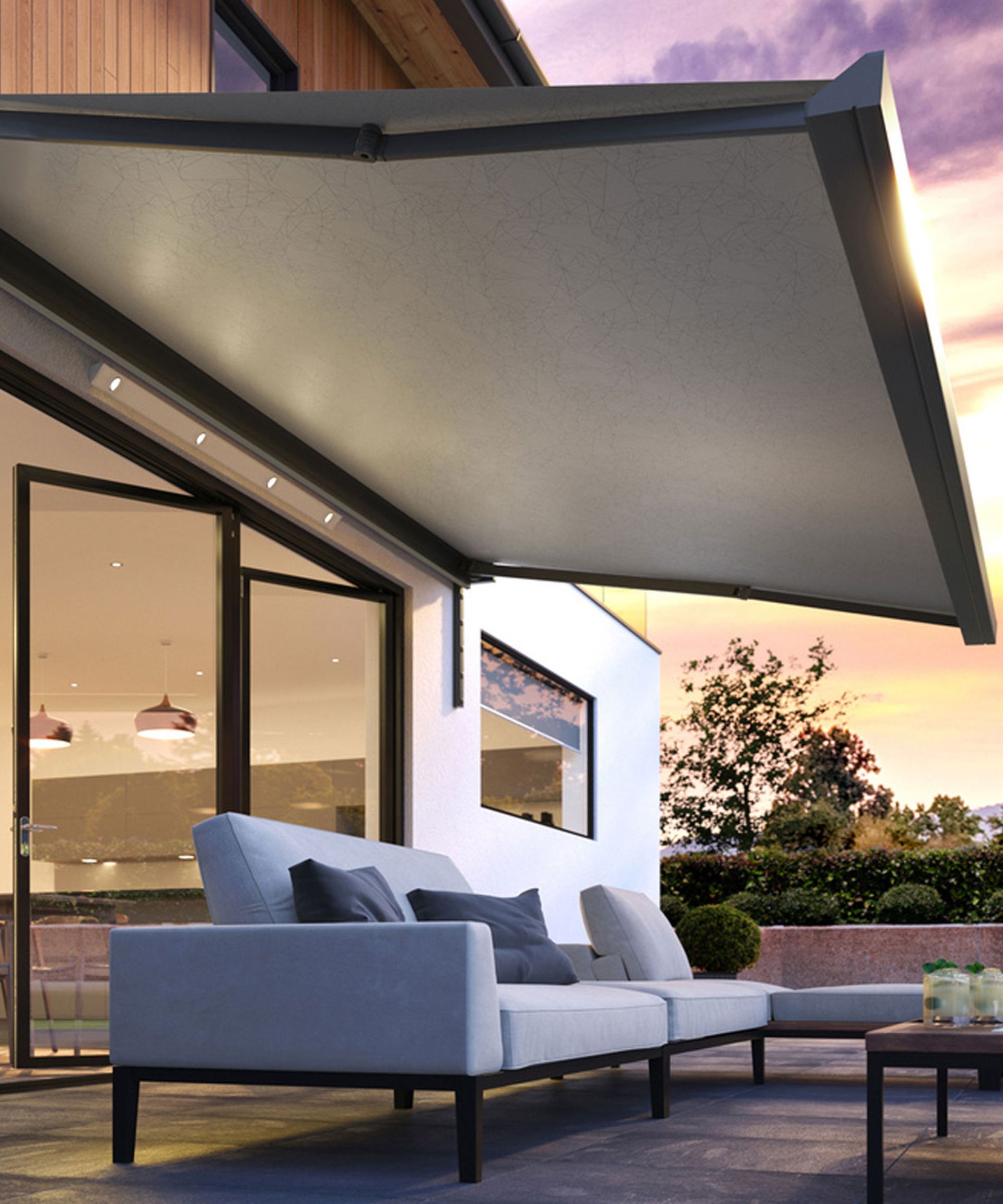 If you like the idea of a flexible cover as protection against the weather, consider installing a motorized retractable fabric awning, which can be pulled out as required.
There are many companies that can install awnings according to the exact size and specification you need. Typically, higher end designs are coated with a finish that means they can be used all year round.
Of course, they would also work in summer as an effective balcony shade idea.
9. Grow winter crops with a compact glasshouse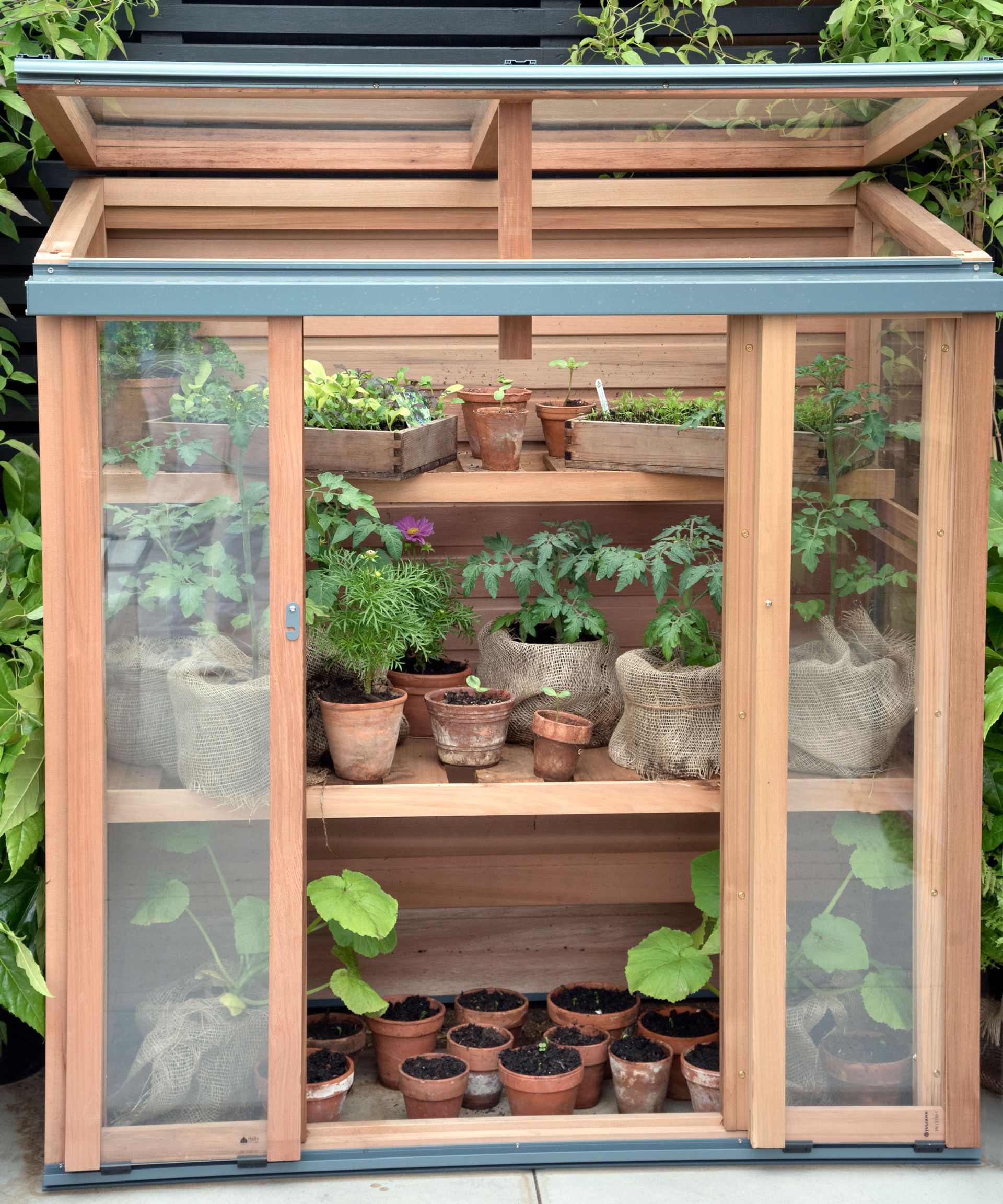 If you have enjoyed growing your own flowering plants and vegetables on your balcony all summer long there's no need for the fun to stop now. You can grow a surprising amount in compact mini greenhouses, and also get a head start on next year's growing season.
By providing extra warmth, flowering plants that are normally dormant during winter can be woken early, and will look their best several months ahead of those grown naturally outdoors. If space is tight in your apartment it's also a great place to start spring bulbs in pots.
You can grow cut-and-come-again crops to harvest throughout winter. Oriental salad leaves such as pak choi, mizuna and mibuna work really well, or you could keep small herb garden ideas going through the winter months too.
10. Style up your balcony with artful accents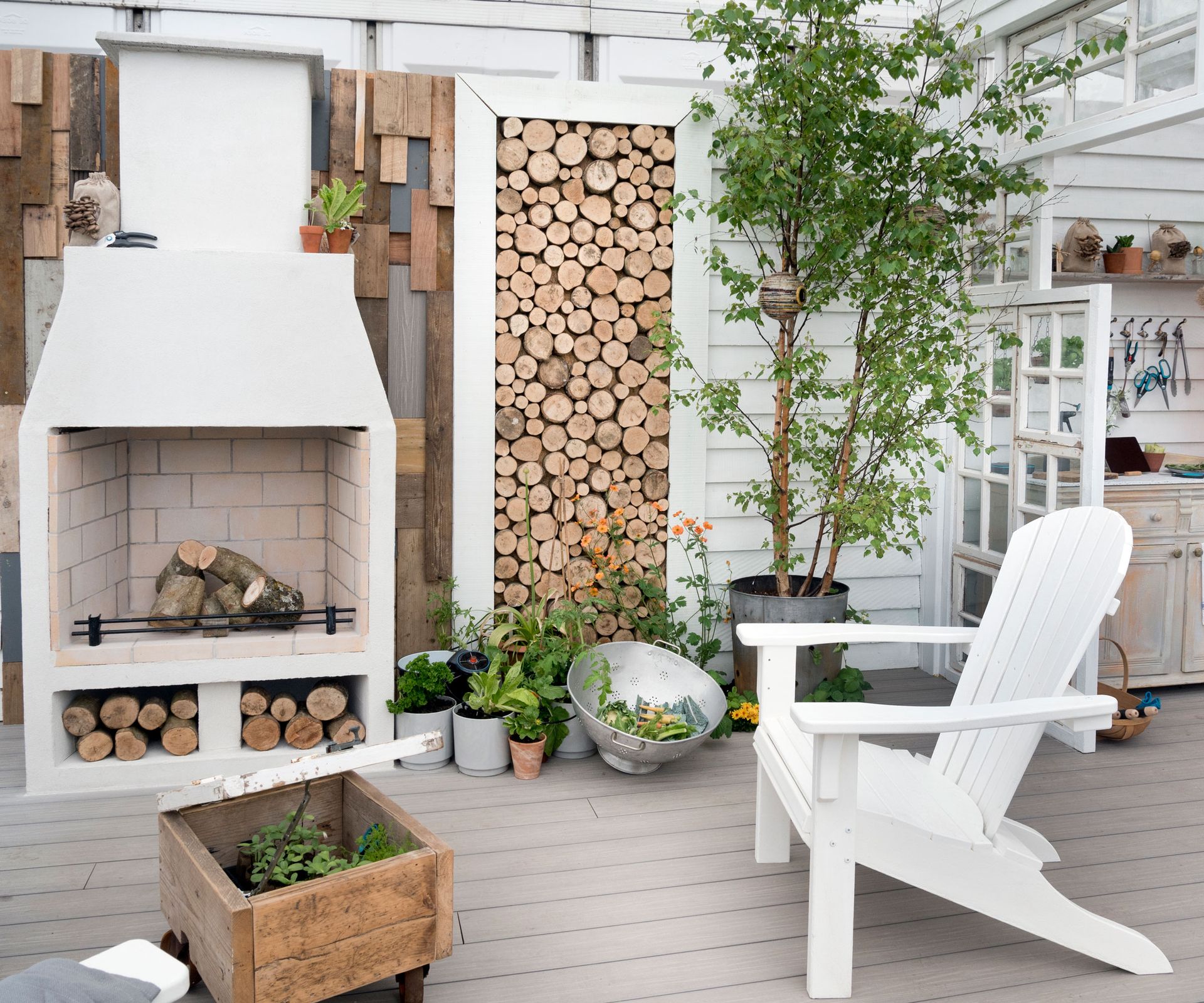 Accessorizing is essential to add the finishing touch to winter balcony garden ideas. From a tall statement plant in a container to an eye-catching log store or an artisan bird house, they can really make the difference to your space.
'I like to add decorative pots and planters as well as some artwork or mirrors,' says Mariya Snisar. 'Choose stylish containers that complement the overall design. Hang weather-resistant artwork or mirrors for visual interest and to make the space feel more finished.'
You can't beat a log store for the cosy factor. 'Nature, even in its dormant state, can be a real source of inspiration,' says Artem Kropovinsky. 'Branches, logs, pinecones, or dried flowers can all be displayed as center pieces or wall art. Instead of hiding away the raw features of an urban space, make them a focal point.'
FAQs
How can style a tablescape for my winter balcony?
The best tablescaping ideas for a winter balcony embrace the season with plenty of details that set the tone. Choose items for your tablescape that reflect light such as glass and silver accessories to create focal points that will distract from the dark. Alternatively opt for rich shades of red and orange to add warmth.
Candles in winter always look elegant, and the bigger they are the better. For a modern look, arrange some of your succulent plants from indoors around candles but don't forget to take them inside again once you're done entertaining.
It might be time to start considering some festive tablescaping ideas too if you're planning to host Christmas on your balcony.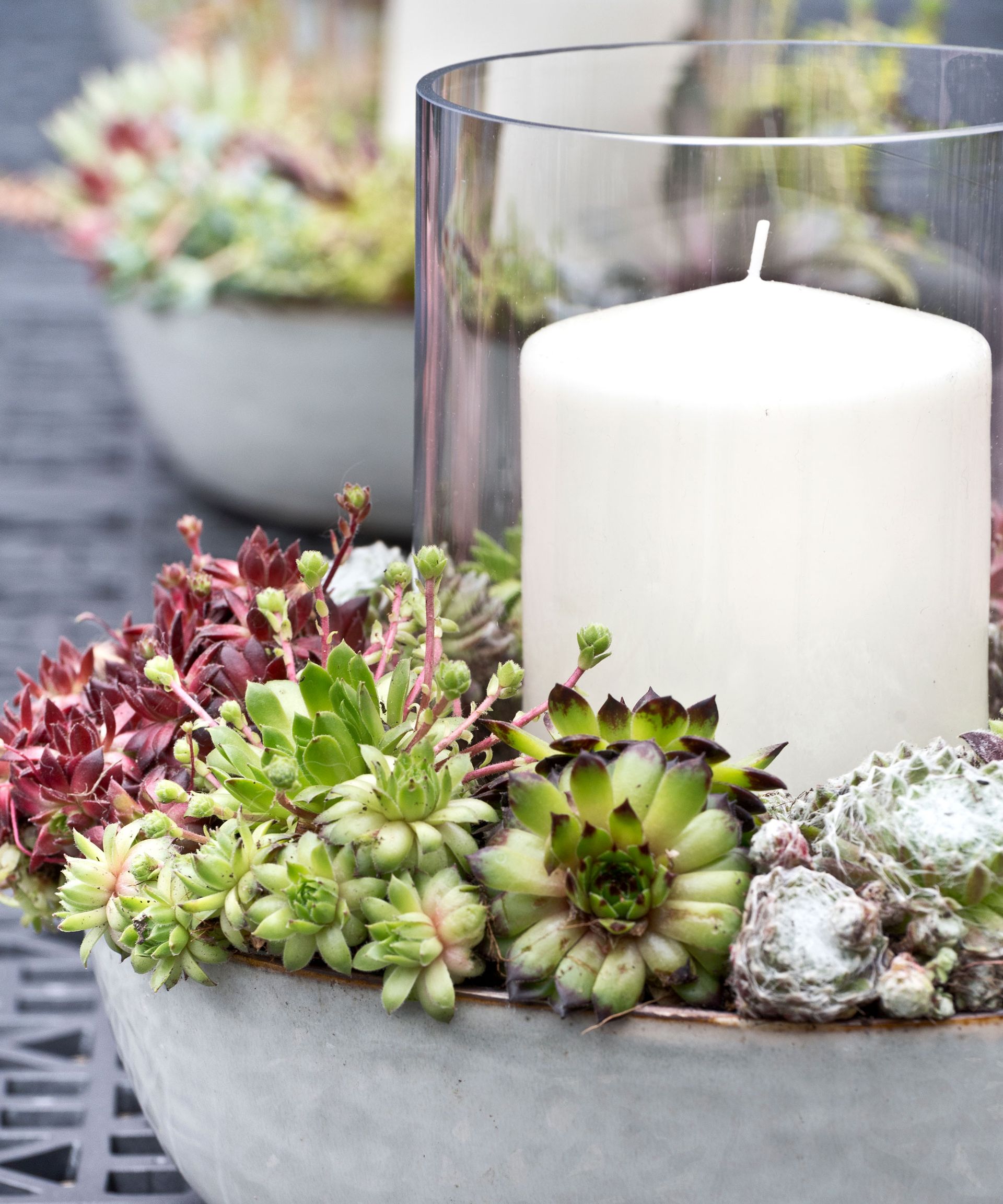 If you have been inspired by these winter balcony garden ideas you might be interested in planning a winter garden too, as there's lots more information on colorful winter plants that thrive in the cooler seasons.
Sign up to the Homes & Gardens newsletter
Decor Ideas. Project Inspiration. Expert Advice. Delivered to your inbox.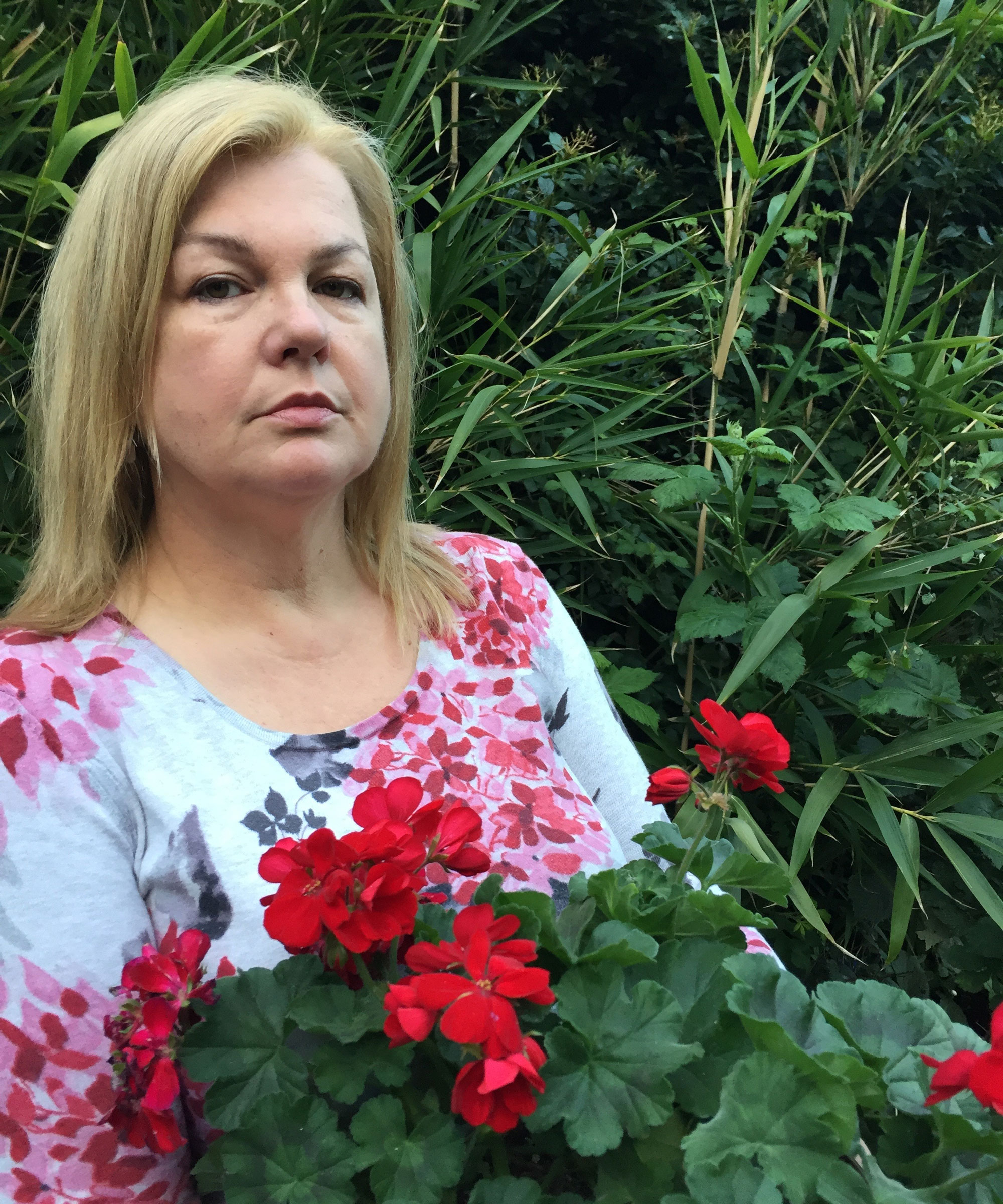 Lifestyle journalist Sarah Wilson has been writing about flowers, plants, and garden design and trends since 2015. Having already studied introductory garden and landscape design as well as a course in floristry she is currently adding to her list of qualifications with an RHS Level 2 course in the Principles of Plant Growth and Development. In addition to homesandgardens.com and livingetc.com she's written for gardeningetc.com, Modern Gardens and Country Homes & Interiors magazines.