How to plan an outdoor kitchen – a step-by-step guide
Find out how to plan an outdoor kitchen and create the ideal cooking and prep combination for your yard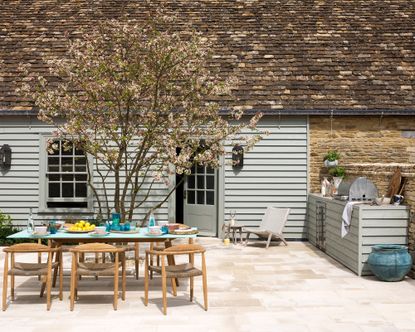 (Image credit: Future / Paul Raeside)
Wondering how to plan an outdoor kitchen that fulfills every one of your requirements? It might be as simple as a barbecue area plus preparation and serving space, or a design with all the features of the kitchen inside your home, but either way a step-by-step approach is necessary to achieve your goals.
Outdoor kitchen ideas can be executed successfully in backyards of all sizes and although the final proportions will vary, considering the kitchen's location, the cooking options and all the other features you want to include from the start will make the process smooth.
This guide will lead you through the steps for planning an outdoor kitchen that will meet your needs and enhance the design of the yard.
How to plan an outdoor kitchen
Think about your final goal before you begin the planning process. Should the design include outdoor bar ideas and outdoor dining ideas along with the outdoor kitchen?
Be savvy about outdoor kitchen cost, too, and with the complete picture in mind, follow these steps.
1. Where do I start?
Good design always starts with the basics – so think about how you use your backyard.
'How and where you are going to eat outside is the most important thing,' advises Karen Rogers from KR Garden Design. 'For ease keep the cooking area close to the house, but not too close due to the smoke,' she adds.
2. How do I get the basics right?
If you are looking to elevate the barbecue experience, focus on grill station ideas. You could look for a portable BBQ design, perhaps on wheels. Or for something built-in, it's worth considering a countertop area for prepping, a sink and perhaps even an area for waste.
'Most structures in the US are open to the elements, but you can add a roof or a canopy,' says Susan Van Atta from Santa Barbara-based landscape architects, Van Atta Associates. 'The further away from the house it is, the more likely you are to want extra features such as a refrigerator and sink,' she adds.
3. What style options are there?
Complement both the exterior of your home and the backyard design when planning an outdoor kitchen. You could opt for a design that fits with an older home and a cottage style garden by using brick or stone. Or use wood and stucco to link the house with the outdoor kitchen as well as repeat rustic garden materials.
A contemporary outdoor kitchen design, meanwhile, might feature granite countertops and sleek cabinet materials and echo the garden design's clean lines.
4. Which layouts are possible?
A variety of layouts are possible for an outdoor kitchen although, just as with inside your home, the options open to you will depend on the space available. A single line is space efficient and can provide cooking and preparation space with room for storage below the countertop.
With a larger space available, both L-shaped and U-shaped arrangements are possible, which can create seating space as well as a cooking area. Incorporating an island can also work as well outdoors as inside a home so long as sufficient space is available for easy and safe movement around the kitchen.
5. Do I need planning permission for an outdoor kitchen?
It's important to check locally about permit requirements when you are planning an outdoor kitchen. That's not only because your design might involve water, electricity and gas but also because of grill framing requirements, and more.
Member of a homeowners' association? Check to be sure of any restrictions on outdoor kitchens.
In the UK? 'Planning permission is not required because an outdoor kitchen will not be considered a permanent structure,' advises Chris Harrington of garden design practice Harrington Porter.
Wherever you live, though, think of those who live around you. 'In urban areas, the most important thing is to consider your neighbors,' says Chris. 'Tell them about your plans and don't place your BBQ area too close to the boundary wall if you can help it.'
6. What cooking options do I have?
Do you like traditional charcoal or a more convenient gas BBQ option? A gas BBQ allows for regulated temperatures, which means you can start cooking immediately. Charcoal BBQs require more time to get going as you have to heat up the embers.
Whatever your chosen cooking method and whatever kit you like to use – from pizza ovens to outdoor hobs and grills – there are plenty of great options available.
The Big Green Egg is an innovative product that uses traditional charcoal to smoke, grill and even bake food. Using chargrilled wood means you have more control over the flavors and cooking options.
There are big benefits for foodies too: 'Traditional barbecuing means you can create different flavours in the food by using different woods when cooking,' says Susan Van Atta, from Van Atta Associates.
7. Where can I buy an outdoor kitchen?
'Manufacturers are getting very serious about the sort of BBQs and equipment they produce,' says Susan Van Atta, whose garden design practice has designed a range of residential and commercial outdoor kitchens.
Danish brand WWOO have created an all-in-one kitchen that's easy to design yourself. You can add a sink, bar stools and multiple levels of shelving.
If you are looking at the 'of-the-moment' Big Green Egg BBQ, there are options with a wooden table surround for food preparation. Morsø also does a range of unique circular-style grills and ovens that make outdoor cooking look more stylish than ever.
8. How much does it cost to build an outdoor kitchen?
Outdoor kitchen costs can vary dramatically. A stylish charcoal grill from Morsø starts at around $250 (£199), but you'll need either a table or worktop area to go alongside it. Ikea offers a BBQ station with a cupboard and preparation area for around $428 (£315). WWOO's modular versions will set you back around $9,000 (£7,000), with installation included depending on your location.
If you'd rather use experts to help design and build your outdoor kitchen, along with the garden layout, the fees for a good landscape architect will normally start from around $13,000 (£10,000) depending on the size of your space and the complexity of your chosen backyard ideas.
9. What lighting should I use for an outdoor kitchen?
Never forget the importance of good backyard lighting ideas when planning an outdoor kitchen.
Ensure your garden designer has included suitable lights on the outside of your home to illuminate the cooking area. Take inspiration from outdoor living room ideas and be sure to include low-level lighting around the seating area, too, to add atmosphere. If you want something more romantic, invest in string lanterns or festoon lighting.
10. What about incorporating plants into the design?
Planting is key when planning or designing your outdoor kitchen. A jasmine-filled pergola could work well surrounding the cooking station. Not only does it look beautiful, but it is a great place to hang overhead lights from. Bamboo surrounding an outdoor kitchen, like in the colorful scheme above, is great if you are looking for garden privacy ideas.
Planning a kitchen garden or herb garden near a cooking area is useful, but be wary of how smoky it gets. Another great option is hanging herbs, located on racks and shelves. They can be placed strategically above your cooking station and relocated as often as you choose.
11. What about all-weather options?
'Clients are increasingly asking me for awnings, so we know they are looking to use their outdoor kitchens beyond the summer months,' says Karen Rogers.
Heating is another important factor to consider. 'I often use outdoor fireplace ideas, such as fire pits, in garden design. We know a lot of people like to cook outside in the evenings, so it's a great option to keep people warm. It's also a fun feature to congregate around,' says Chris Harrington.
12. What decorative and additional features can I add?
Finally, speak to your garden designer about the additional details that will give your outdoor kitchen a more appealing look. Whether it's colorful tiles behind the cooking area or a statement drinks cooler, there are plenty of fantastic options.
And since an outdoor kitchen will almost certainly be accompanied by a table and seating area, think about textiles. Upholstery and cushions are important, but so is a range of cozy blankets for guests when the temperature starts to drop.
How close to the house can you build an outdoor kitchen?
How close you build an outdoor kitchen to your house is a fine balance between ensuring it is conveniently placed to your outdoor dining room and house, and ensuring fire safety is observed.
'If you are incorporating a pizza oven, grill or even an outdoor grill station into your plans for an outdoor kitchen means you should be sure to site it at least 10ft from your home or any outdoor buildings, particularly those built from highly flammable materials, such as wood,' says Lucy Searle, Homes & Gardens' Editor in Chief. 'However, also bear in mind that boundaries, such as fences, and planting can be flammable, so be sure to create space between them and any naked flames. And always keep a fire extinguisher to hand.'
Sign up to the Homes & Gardens newsletter
Decor Ideas. Project Inspiration. Expert Advice. Delivered to your inbox.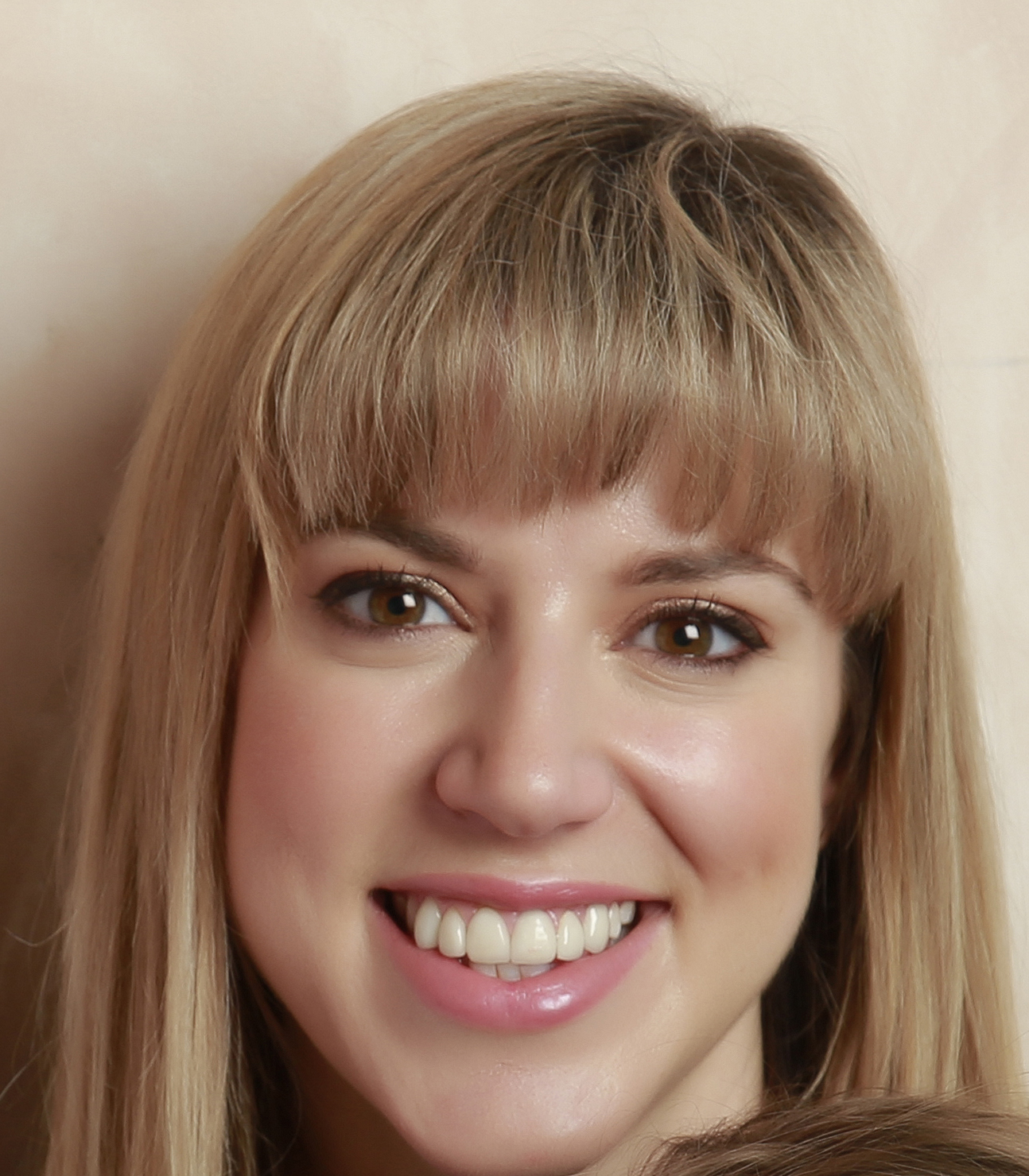 Steph Hendries is a freelance journalist who has contributed to many different interiors websites including Homes & Gardens, Ideal Home and Livingetc. She has also worked on a range of social content for property brands such as Zoopla and Boomin. Steph writes for Homes & Gardens Solved section, concentrating on DIY, how to, cleaning and organizing content.