Christmas bedroom decor ideas – 20 ways to beautifully decorate for yuletide cheer
These delightful Christmas bedroom decor ideas are the festive finishing touch that your home needs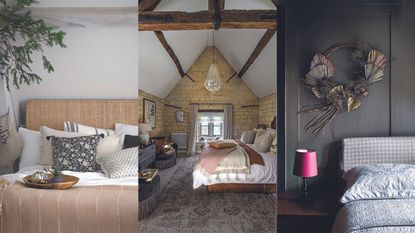 (Image credit: Future)
You've decked the hall, trimmed the tree, and hung the wreath on the door. And while Christmas bedroom decor ideas aren't essential, giving upstairs spaces a few festive touches here and there is a lovely way of finishing off your Christmas decorating schemes.
While a full-sized tree might be a no, bringing in Christmas decor ideas in a few key places can make bedrooms feel jolly and festive. A few sparkly baubles or a sprig of greenery tied with ribbon and hung from door handles adds a welcoming touch, or include small garlands and greenery on landings to tie in upstairs spaces with down.
Christmas bedroom decor ideas
Focusing on the bed is the obvious way of adding some festive cheer to your bedroom ideas. Simple ideas like trimming headboards with foliage, hanging Christmas stockings, or layering up the bed with plaid blankets and colored eiderdowns are super-easy to do.
Or perhaps consider revamping a plain headboard, putting down new bedside rugs, or papering the wall behind the bed a festive shade if you want to make a bigger change.
1. Decorate with winter foliage
Seasonal Christmas foliage ideas are a lovely way of making bedrooms look Christmasy. Try a simple posy of snowberries on a bedside tray or swag the headboard with a full-length garland of greenery. Include eucalyptus and spruce in arrangements to give bedrooms a festive aroma, or tuck in a sprig of lavender to create a calming mood.
'You might not opt for a tree in your bedrooms, but you can still use foliage to its full advantage,' says Meaghan Hunter, in-house stylist at Neptune. 'Bring in that same sense of life and vitality with evergreens draped simply over mirrors or picture frames. You could even include a wreath and hang it from the window frame or above the bed.'
'Whichever way, just opt for a restrained palette of silvery greens, white and gold for a look that's wintery but restful – eucalyptus, mistletoe, twiggy branches, gold-dusted berries and dried foliage will all work.'
2. Swap bedding to add Christmas color
Switching regular bedding for something more cheery and seasonal is an easy way of updating your Christmas bedroom decor. If festive prints are too full-on, keep to plain linens in shades of berry red and fir green, teamed with ticking, plaids and leafy prints on pillows and cushions. Throw on extra woolensand fleeces at the end of the bed to make it feel extra toasty.
3. Indulge in some five-star luxury
Treat yourself to an upgrade this holiday season by bringing some five-star luxury and glamor to your main bedroom. Be inspired by the best-dressed boutique hotels and create an indulgent scheme with luxe bedding and festive finishing touches that will make you and your guests feel pampered.
'Dress bedrooms with silk bedding, luxurious cashmere throws and gorgeous faux-fur stockings to make Christmas feel even more magical,' say the experts at The White Company. 'Our 100% silk bedding feels exquisitely smooth and cool and is heavenly to sleep beneath.'
'Matching your headboard to your divan makes a room feel more considered,' says Tiffany Duggan of Studio Duggan and Trove. 'Even if you already have a bed and divan, you can buy a headboard and a matching valance to achieve the same look.'
'And make sure you have a really comfortable bed and mattress,' adds Tiffany. 'I like to use a mattress topper to make the bed extra comfy.'
4. Pile on the layers for a cozy Christmas scheme
Beat the winter chill by dressing the bed with plenty of warming layers. Drape a four-poster with heavyweight curtains made of thick damask or plush velvet to block out any draughts. Then pile the bed with cozy brushed cotton and thick flannel bedding, adding blankets, knits and faux furs to provide extra insulating layers.
'Indulge in an extra layer or two by investing in a goose down mattress topper,' says Farah Arshad, head of design at DUSK. 'Down and feather products are incredible insulators as well as being heavenly soft to lie on. Place a flat sheet beneath your duvet, this will provide an additional layer of warmth close to your body, then finish off with a chunky throw or quilted bedspread.'
'When it comes to deciding on a duvet, the tog rating is important' adds Farah. 'Lower tog ratings like 4.5 are fine for summer, but upgrade to a higher 13.5 tog to stay snug in winter, or for the ultimate flexibility an all-seasons duvet comprised of the two'.
5. Make the bed a festive focal point
Christmas decorating doesn't have to be all tinsel and sparkle. Go for an elegant, understated look with just a hint of seasonal color to give your bedroom a festive fix.
Revamping your headboard ideas is an easy way of updating a tired bed and will require just a meter or two of fabric. Or focus on the wall behind the bed and bring in some color or pattern to brighten up the space. An intricate botanical fabric hanging or wallpaper panel acts as both a decorative bed head and a pleasing focal point.
6. Create calm in guest bedrooms
Ready your guest bedroom ideas for Christmas with the simplest of touches. A soothing, soft green color scheme feels calm and restful and is given festive sparkle with a delicate hanging wreath and generous homemade Christmas stockings laid on each bed.
'There's nothing worse than not being able to sleep when you're staying at a friend's house, without all of your home comforts and your usual surroundings,' says Jessica Hanley, Founder of Piglet. 'I like to set the stage for my guests to have a night of restful sleep by making my guest room as calm as possible with neutral tones, natural textures and a touch of greenery.'
'The ideal room for sleeping is cool, quiet, and dark, and so my guests will always be given a woolen eye mask and 100% linen bedding. Linen's natural long fibers help to regulate your body temperature as you sleep and it's also perfectly weighted, which helps my guests to ease into a wonderful deep sleep. I'll always leave some essential oils and a sleep mist on the bedside table for them too.'
7. Update the spare room with co-ordinating colors
Spare bedrooms can often become dumping grounds full of random pieces of furniture and unwanted items. The holiday season is the perfect opportunity to bring a neglected spare room back into action, so you've extra sleeping space for family and friends.
Mismatched bedroom furniture ideas can be given a new lease of life with a simple lick of paint in a unifying color to tie the pieces together. Try adding a free-hand pattern on a chest or bedside table for a decorative finishing touch. Use chalk paint, rather than traditional eggshell, to save time and effort – it goes on easily and requires minimal prep time.
When looking for the best wall decor for bedrooms, consider painting walls too if your spare room could use a bit more of a refresh. 'Painted stripes are a great way to bring depth and interest and are far more cost-effective than wallpaper,' says color expert, Annie Sloan. 'Using contrast colors will make a grand statement, whereas tonal colors are a more subtle, contemporary nod to the trend.'
8. Create the ultimate winter retreat
Give your bedroom a grand, country-house vibe with an opulent Christmas scheme, mixing rich colors, bold patterns and plush textures. A four-poster bed makes the ultimate hotel-inspired retreat dressed with heavy drapes and layered bedding creating a cocoon of comfort and warmth.
Tactile finishes are key with an opulent scheme like this, from woven wallpapers that provide a plush backdrop to luxe velvet bedding, vibrant tartans and tapestries, country tweeds, and lavish faux furs.
'From our experience working on luxury international hotels and high-end residences, we strive to create a sanctuary space in the bedroom, somewhere calm, warm and welcoming, yet clear and ordered, away from the hustle of communal areas,' says Jo Littlefair, co-founder and director of Goddard Littlefair. 'When it comes to guest rooms, ensuring a good night's sleep is key for the health of mind and body.'
9. Give bedrooms a festive glow
Lighting is the ultimate mood setter, so replace harsh overhead lighting in bedrooms with a softly, layered scheme. Use candlelight to create ambiance, with glass lanterns and twinkly night lights by bedsides and positioned atop chests and mantles.
'Lighting can be difficult to get right in any room, but especially in a spare room,' says Emmie Brookman, Interiors expert at Silver Mushroom. 'While bright lights are essential, adding layered lighting such as lamps and candles provides that softer lighting your guests require should they wish to go back to their room and cozy up with a book.'
10. Pretty-up a bedside table
Arrange displays of winter florals to decorate surfaces and bring some seasonal color. Create a mini posy for a bedside table using white roses, bright berry sprigs, red skimmia and green foliage. Add wow by covering it with an antique glass cloche that will sparkle in the glow of a bedside lamp or candle lantern.
11. Don't forget the finishing touches
Small decorative details can make all the difference. Make surfaces sparkle by adding garlands of greenery to decorate bedroom fireplaces, tallboys, and chests, trimmed with shimmering glass baubles and twinkling fairy lights. Add extra color with fabric stockings hung from a mantle.
'Save leftover fabric from projects throughout the year to make DIY stockings and sacks for Christmas,' says color expert Annie Sloan. 'They'll make great little gifts on their own, but of course, they work best filled with lots of lovely treats.'
12. Add sparkle and shine
'Take care of your guests and pull out all the stops,' says Marc Epstein, Interior Design expert at Carme Home. 'Most people's spare rooms are just that, a spare room, so try to make it into a lovely guest room.'
'Include plenty of storage space and an area to get ready for any events or celebrations, dressing tables are ideal, and definitely a mirror! Adding a large mirror is a great way to decorate a room whilst also being very practical and guests will be very grateful for this as they prepare themselves for the festivities.'
13. Keep it simple
You don't need a headboard to transform your bed into a festive focal point. A single string of warm fairy lights interspersed with hints of subtle greens (both real and faux, in this case) can bring cheer – and without detracting from a peaceful night's sleep, too.
'An all-white interior creates the illusion of a room is lighter, brighter, and larger, however, you'll need layers of texture and tone to bring depth and comfort at Christmas time. Introduce nuanced shades and warm light for a softer, more flattering look', says Annie Sloan.
While above a bed feels like a natural place for a Christmas wall decor idea like this one, it's an easy way of jollying up big stretches of wall anywhere in the room. Using a simple paper garland allows you the flexibility (quite literally) to get a little creative with frame doorways and windows, or string it up along the top of a wardrobe for a pretty finishing touch.
14. Do the double
Despite the excitement of the season, the mood in a bedroom should always remain calm and restful, so hanging a simple yet seasonal wreath above a bed is a great compromise. And if you're forgoing flashing lights and bright colors, you can afford to double up: 'an over-the-top design isn't the only way to achieve a maximalist feel – hanging two wreaths side by side can create a stylish statement in a bedroom without being overstimulating', says Lucy Searle, global editor-in-chief, Homes & Gardens.
The soft warm glow of Christmas lighting ideas can make all the difference in a bedroom, so if it doesn't have them already, entwine twinkling, battery-operated fairy lights through your wreath for a cozy festive feel.
15. Stay real – and bare it
It may not be everyone's preference, but if you're lucky enough to have a bedroom big enough for a six-foot fir (and you're happy to hoover up the pine needles), we say go for it. As far as Christmas decor ideas go, it's fairly low maintenance; a real Christmas tree positioned somewhere unexpected is enough to make a festive statement, even without decorations.
'I love adding a real tree in the bedroom during the holidays, there's something so whimsical and minimal about leaving it bare – embracing simplicity in the midst of a season that can be overabundant. Drape a warm, cozy blanket over the edge of the basket to add a layer of soft, wintery texture', says Ginger Curtis, interior designer at Urbanology Designs.
Alternatively, take the opportunity to add personality with your choice of baubles and decorations – save your considered Christmas tree ideas for the 'on show' tree downstairs!
16. Scent the scene
Conjuring up a Christmassy atmosphere isn't just about how things look. The fragrance also plays a huge part in setting the scene and can be a particularly useful decorating tool in a bedroom, where a more 'pared-back' festive scheme is usually the preference.
'Traditional decor can easily go overboard on green and red, but a subtle, more minimalist scheme can be just as stylish. Here, the natural aroma of a homemade dried orange garland adds nostalgia, while cute bottle brush trees add a cheery finishing touch to a bedside table', say photographers and design experts, Brittany and Ava, co-founders of Girls at Flourish.
Alternatively, the scent of fresh foliage also makes for an atmospheric start to advent, or you could opt for a seasonally-scented room diffuser – notes of cinnamon and sweet spice are wonderfully nostalgic, plus you won't run the risk of a lighted candle flickering away into the night.
17. Style a seasonal wardrobe
Probably not the first thing your mind jumps to when considering Christmas bedroom decor ideas, but similarly to a headboard, a wardrobe offers up the potential for an eye-catching festive focal point. And when done properly, it can be truly wonderful. Avoid any tangled wires when opening and shutting the doors by opting for a pre-lit, battery-powered garland draped around the entire silhouette.
'Bedrooms tend to be dressed darker than the rest of the home, so it helps to be very intentional about light. Beyond bulbs in your garlands and trees, incorporate ornaments with reflective finishes like mercury glass and even mirrors so that the light bounces and dances throughout your space. The result is a glowing ambiance', says professional holiday designer Jeanna Crawford.
For extra decoration, curate little groupings of beautifully wrapped presents to one side. If you'd rather not risk them being damaged (or unwrapped too early…!), consider wrapping up empty cardboard boxes instead – a good tip to bear in mind if using this decorating idea in other high-traffic rooms – Christmas hallway decor, for example.
18. Add personalized touches
Getting bedrooms guest-ready goes beyond the practicalities – according to Chrissie Rucker OBE, founder of The White Company it's those little details and personal touches that will make friends and family feel truly welcome.
'Try to get rooms ready a week before, and dress beds with extra cozy throws and cushions. Every guest room needs to smell great, too, so add a diffuser and provide a super-soft robe, scented soaps, and some special bath and shower treats', she says. 'Don't forget to add a touch of Christmas with a small pre-lit Christmas tree on top of a chest of drawers – I also like to add a couple of decorations hanging from the wardrobe handles.'
19. Go big on greenery
One of the best ways to compliment wintery white bedding is with standout seasonal greenery. As you can see, it's strikingly beautiful in its simplicity – flashing lights and ornate adornments have no business here! If your headboard has a ledge, consider draping a garland of fresh foliage across the top, along with a coordinating oversized wreath hung above.
'I love making Christmas decorations from organic materials, such as things I've foraged for – you can use whatever evergreens you have in your garden. It's traditional and so much better for the planet', says color and paint expert Annie Sloan.
Opting for the real deal has the added benefit of subtle fragrance as you fall asleep, however, you do run the risk of falling leaves. Luckily faux looks just as lovely, and if it's the fragrance you're missing, simply spritz with seasonally-scented oils. For a natural finish, keep added extras to a minimum, not counting fairy lights, of course, we're all about that twinkly glow at night time.
20. Give your bedroom wall a festive update
While we do love an impactful display, going over the top on Christmas wall decor ideas isn't always the best choice in a bedroom – they can be a little overstimulating. A simpler, more understated approach is a better bet and tends to look chicer, too.
For a stylish and sophisticated display, you can't go wrong with gold stars. Here, various sizes have been positioned around a beautiful light fitting, incorporating it into the festive arrangement. This technique can be used to highlight other existing decor or architectural details, too, from artwork and shelving to molding, paneling and fireplace surround – clever!
Can I put a Christmas tree in my bedroom?
It's really all down to personal taste. If you have a large bedroom and the space for a bauble-decked Christmas tree, then why not? If space is limited, consider a faux slimline tree, corner-shaped tree or even a hanging tree. If not, there are plenty of alternative Christmas tree ideas that you could opt for instead, from wall-hung photo trees, natural twiggy trees and mini potted trees.
How can I make my bedroom feel Christmassy?
Color can be a game changer when it comes to making your bedroom feel Christmassy. Plain white bedlinen will look super-festive, with the addition of some cheery red cushions, a plaid blanket or a ticking-striped comforter. Greenery makes the perfect partner for berry red, from simple posies and wreaths hung on the wall to garlands of foliage trimming shelves and surfaces.
For a calmer color scheme, introduce shimmering metallics into your decor. Brushed silver, warm gold and burnished copper and bronze will add sparkle to neutral bedrooms, teamed with faux furs, cozy knits and plush velvets. Then add candles and twinkling fairy lights to make the bedroom look extra magical after dark.
Sign up to the Homes & Gardens newsletter
Decor Ideas. Project Inspiration. Expert Advice. Delivered to your inbox.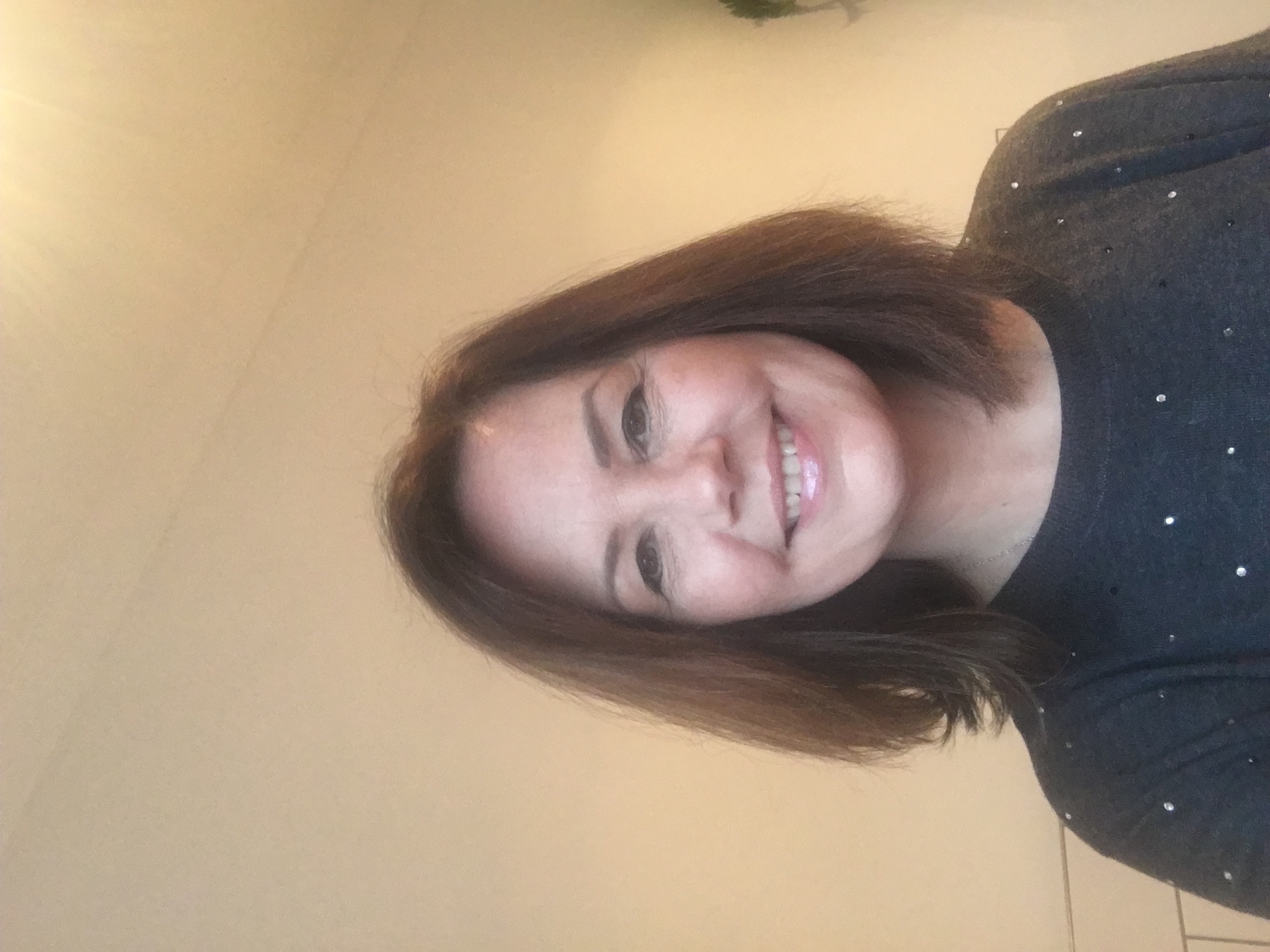 Lisa is a freelance journalist who has written about interiors for more than 25 years and has worked on all the major homes titles, primarily Ideal Home, but also including Homes & Gardens, Country Homes & Interiors, Style at Home, Livingetc, Woman & Home, Easy Gardens and Good Homes magazines. Lisa writes about interior design and decor ideas for Homes & Gardens.