Patio lighting ideas – 23 creative ways to light a patio
These patio lighting ideas will help you to transform your patio into a cozy space come sunset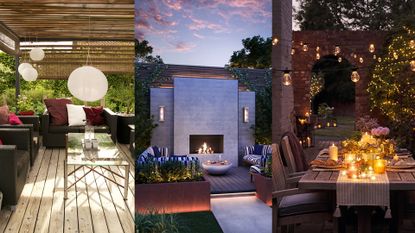 (Image credit: Getty Images/Rosendale Design/Lights4Fun)
Sign up to the Homes & Gardens newsletter
Decor Ideas. Project Inspiration. Expert Advice. Delivered to your inbox.
Thank you for signing up to Homes & Gardens. You will receive a verification email shortly.
There was a problem. Please refresh the page and try again.
Patio lighting ideas are a must if you have a patio or are planning to add one to your garden. Taking your space seamlessly from day to night, patio lighting ideas are perfect for extending the usability of your patio.
Just like indoors, outdoor lighting ideas have a dual role of curating an atmosphere and providing practical illumination. Whether you use your patio ideas as an outdoor dining space or as an area to relax with sofas and armchairs, these patio lighting ideas can help you to achieve the perfect balance between pretty and practical.
Patio lighting ideas
When you're planning your patio ideas, it's vital to create sufficient light for everyone to move around the space and take their seats safely – as well as see their food and drink. But a surfeit of illumination will ruin the cozy ambience, and sense of intimacy.
'Adding patio lighting ideas to your space, lets you enjoy a cup of coffee or tea on the deck after dinner or allows your gathering to continue well into the night and gives your outdoor living area a cozier ambience,' says Mark Feldman, chief home officer of Riverbend Home. 'Try ceiling lights overhead on a covered patio alongside outdoor table lamps, step lights for safety, path lights to illuminate your walkways. For softer lighting, add some candlelight with lanterns or candle holders. You can also hang string lights along railings or overhead for a festive look.'
1. Layer your lighting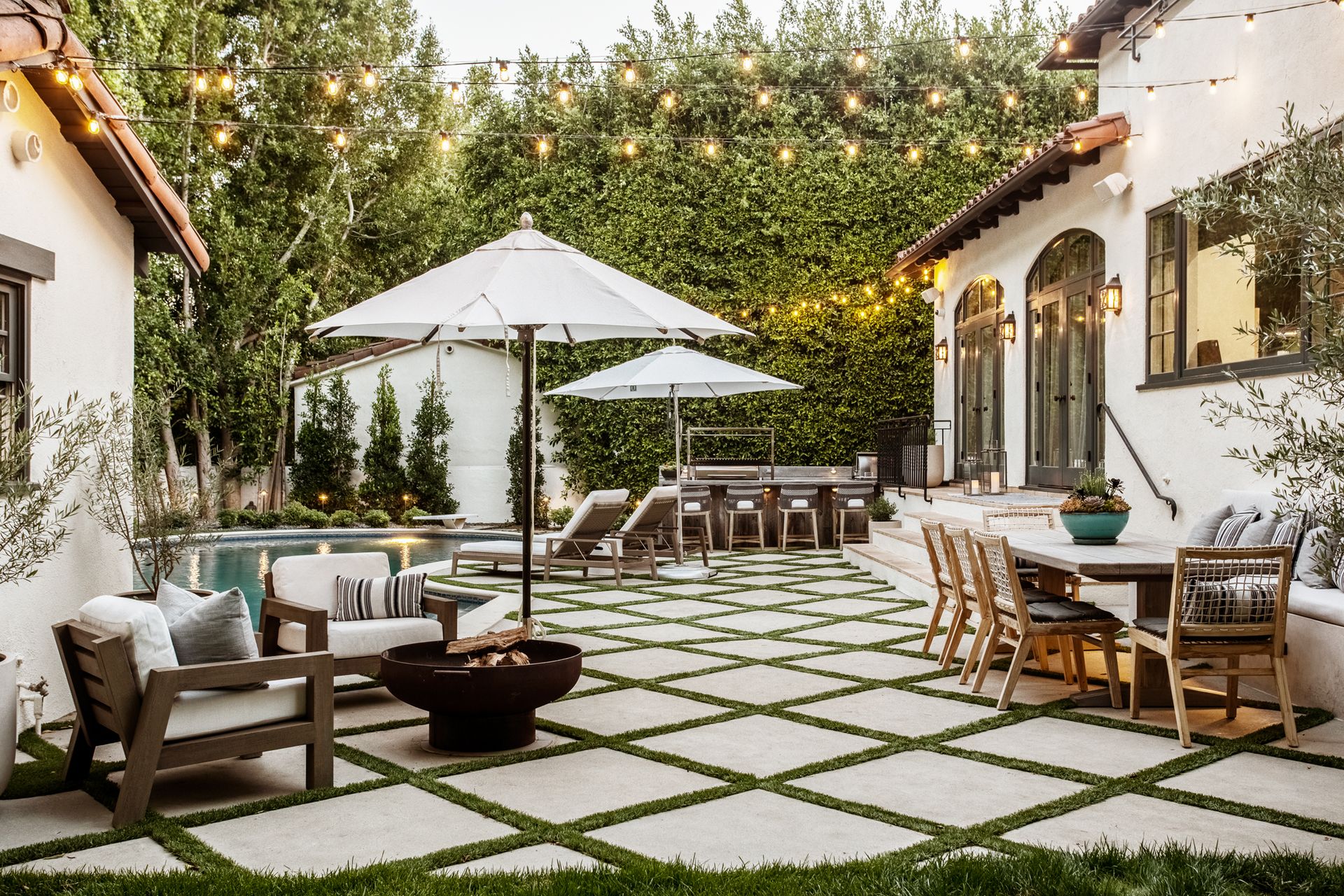 When designing a patio, you'll need to factor lighting ideas into the equation from the start.
'Lighting is an instant way to make the space feel more custom or higher end,' says Kate Anne Gross, of Los Angeles landscaping design build firm Kate Anne Designs. 'For example, when you go to resorts or high-end restaurants with outdoor seating, their lighting game is always on point.'
To achieve this, Gross says a layered look is key, similar to how you would design a lighting plan indoors.
2. Hang a chandelier
Give your patio unmatched wow factor with a chandelier hung from a tree.
'I love incorporating unexpected, architectural design elements and touches in any space, and we sourced and converted this antique street lantern and hung it like a chandelier above the dining table,' says artist and designer Josh Young, of JOSH YOUNG DESIGN HOUSE. 'Suspended from the branches of our 150-year old maple, the lantern grounds and centers the space, while adding a sense of formality in the garden of our DC townhome.'
3. Frame your outdoor dining table in light
To set an inviting ambience for evening dinners al fresco, wind a set of string lights around an over-the-table rod, like this one from Terrain. It'll instantly elevate your patio furniture ideas, and set a tone for something special.
For a semi-permanent solution you can use plug-in lights, but if you're dressing up your patio for an occasion or lack easy access to a power source, battery-powered lights work just as well.
4. Use paper lanterns
Paper lanterns add whimsy to a patio pergola.
'I love using our back porch for outdoor entertaining with guests, especially under our shaded pergola which is the perfect place to set up a seating area for an evening BBQ. I like to bring the space to life and add some ambiance by tying various outdoor lanterns on branches of a nearby tree or hanging from the top of the pergola,' says Jenny Reimold, interiors stylist and HomeGoods style expert.
Reimold notes that if you're looking for light, opt for lanterns with battery operate candles inside.
5. Add lights to a pool house or shed
If you're lucky enough to own a patio that includes a pool house, incorporate patio lighting into your pool house ideas. The structure will likely be set back from your main house in an area that requires additional lighting.
Adding a few exterior lights to the outer walls of your pool house can turn an unused space into an evening gathering area, a la the patio above, by Los Angeles based landscape firm Kate Anne Designs.
6. Add wall lights to provide functional illumination under a pergola
Pergola ideas provide a versatile addition to the patio, increasing the usability of your backyard and enabling you to spend more time outdoors. However, when the sun sets the space under your pergola can quickly feel dark. Installing wall lights provides a quick and easy way to extend the usability of the space.
7. Illuminate structures, trees and arbors for architectural interest
If your patio is framed by an arbor or pergola, or perhaps is flanked by towering trees, then consider entwining the trunks or frame with string lights. One of the most atmospheric patio lighting ideas, they will create a welcoming glow that frames your patio.
Pair with groups of candles to further set the scene. However, the requirements of safety mean they shouldn't be left unattended, nor positioned where they could cause a trip hazard. Candles are also liable to be extinguished by the wind outside. Therefore, if you are thinking about adding candles to your patio lighting ideas consider hurricane lanterns which will be protected from breezes and be less likely to topple over. Alternatively, opt for battery powered LED candles, new designs are nearly indistinguishable from the real thing, providing a safe and easy way to get the same look as a lit flame.
8. Help your patio to blend into your garden with lighting
Patio lighting ideas offer the perfect opportunity to harmonise your patio with the rest of your garden ideas. Installing staked solar lights in your border will illuminate the greenery and throw light towards the rest of the garden, rather than just centralising around the patio. Pair your border lights with occasional illumination such as candles and spot lights on the patio and on the table to set a warm and welcoming tone.
9. Create a laid-back party vibe with paper lanterns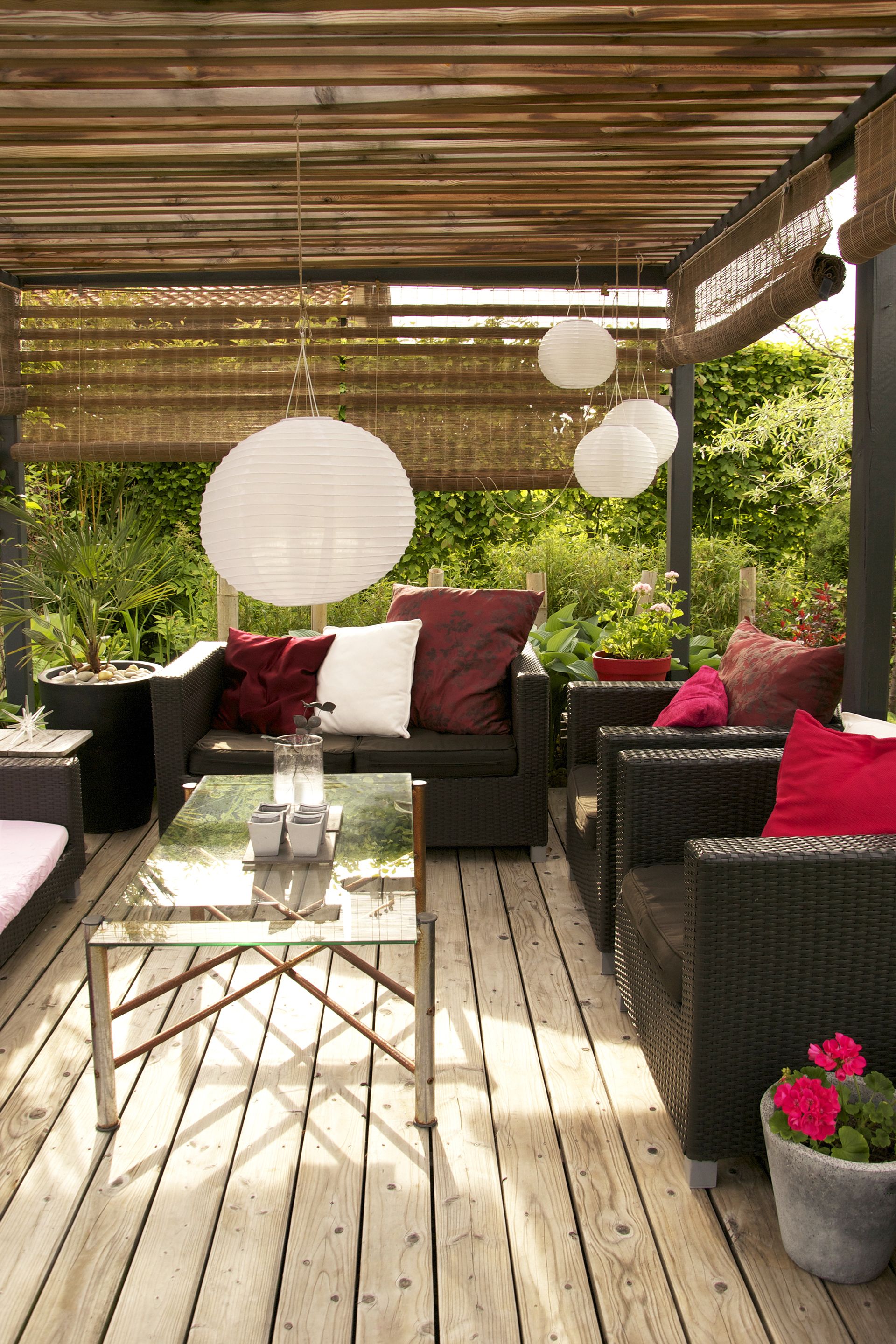 Take inspiration from Miami beach parties and similar celebrations by incorporating paper lanterns into your patio lighting ideas. While traditional paper lanterns are lit with a flame and set free to illuminate the sky, these LED versions make for a beautiful hanging addition to your patio or deck ideas.
Best used in shaded areas, the nylon outer-casing is durable but will not survive adverse weather, therefore are best used as occasional patio lighting ideas; perfect for setting the ambience for an al fresco dinner party or a family celebration.
10. Add practical lighting to keep your patio safe
As well as looking for patio lighting ideas that help to set the tone of the space, also think about practical patio lighting ideas. For example if your patio has steps or different levels, then illuminating them is a must.
There are several options for adding patio lighting to steps. The preferred option, where possible, is to set lights into the walls either side of the steps, however, this is not always possible. Alternatives include strip lights that are recessed into the overhang of each step, illuminating the step below, or spot lights that are installed into each step's riser, providing a similar method of illumination.
When lighting steps, another consideration is the quantity of lights you need. After all, you want enough light to see where you're walking, but not so many that they detract from your patio. 'Putting artistic considerations to one side, the quantity of lights you need is mainly determined by the height of the lights above the steps,' explains Philip Milner, technical manager at Lighting For Gardens. 'If the lights are only a few centimetres above the treads you will need one for every step, or two if you want to light from both sides. If the lights are higher up, (300-400mm) above the steps, one light for every two to three steps is usually sufficient. If you are lighting down from higher up above, you may be able to light a small flight of steps with a single downlighter.'
11. Incorporate patio lighting ideas into your outdoor ceiling fan
Outdoor ceiling fans are a must for formal patio areas, especially in parts of the country that have frequent heatwaves. However, they also bring with them the opportunity to integrate patio lighting ideas. 'Use an outdoor ceiling fan with lights as it will deliver both task and ambient light to your seating or dining areas as well as offering a cooling breeze,' advises Mark Feldman.
12. Create rustic style with festoon lights
Outdoor string lighting ideas are a great complement to cottage patio ideas and can be easily hung from a rustic pergola. Let them drape towards the table for a soft effect and gentle light for the tabletop. Team them with other light sources for sufficient illumination for the patio area.
13. Consider a firepit for a natural glow
Even the warmest days can bring with them cool evenings, So as the sun sets, light up the fire to keep the party going into the night. Firepits have seen a rise in popularity in recent years and for good reason. Creating a cozy centerpiece on your patio, they provide a space around which friends and family can congregate and enjoy each other's company.
In addition to providing heat, the flickering flames also bathe the patio in a soft glow, setting the perfect, intimate backdrop for after dinner conversation.
14. Choose a pendant for outdoor patio lighting ideas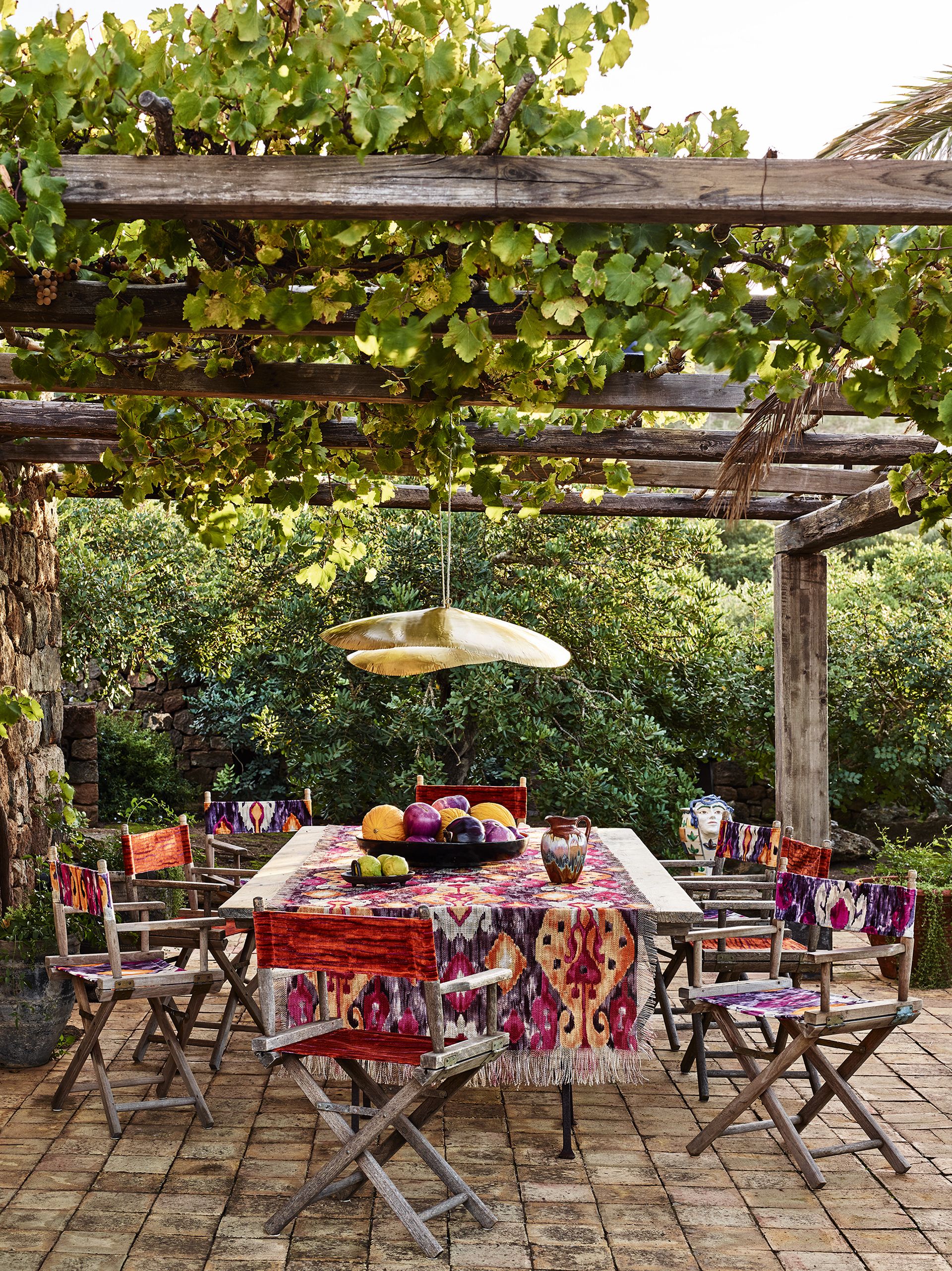 Pendant lights aren't just a solution for the interior of a home, outdoor versions make an attractive feature in all different garden ideas, especially when suspended above outdoor dining furniture. When choosing your pendant light, it is important to size up. Opting for a large design will ensure that the light doesn't become lost in the space. A metallic finish will also catch the sunlight during the day and make for an eye-catching feature.
'Hang pendant fixtures from the ceiling of a covered area with seating, such as your wraparound porch or paved patio. You can choose styles that match your home's architecture or you can capture the string light look with clustered pendants featuring glass covers and Edison-style bulbs,' says Mark Feldman.
15. Frame an outdoor fireplace with symmetrical wall lights
Set lights either side of an outdoor fireplace to create a sophisticated exterior living room. They can provide sufficient soft background lighting for a seating area that's gently enhanced by the flickering flames of the lit fire. The symmetry of a pair of lights either side of the fire is the perfect complement to facing sofas that make for a fabulous alfresco entertaining space.
16. Opt for portable lamps for versatile illumination
You patio lighting ideas don't have to be permanent fixtures, in fact, investing in a collection of smaller lights that you can move around the patio will offer increased flexibility when creating your lighting scheme.
From small candles and lanterns through to larger standing lights, portable patio lighting ideas will offer a delicate pool of light that's more than enough to create a cozy atmosphere. Alternatively, layers lots of smaller lights to create a more impressive display.
17. Bring the inside out with a floor lamp
Like pendant lights, floor lamps definitely shouldn't be confined to the interior of your home. Adding a standing floor lamp can make a stylish addition to a patio used for dining or relaxing and can be bought to complement your patio furniture ideas.
It should, of course, be a version specially made for outdoor use, and a weighted base will help keep it secure in exterior breezes. Want to avoid cables? Look for a design with a chargeable lamp.
18. Mix shapes and colors in your patio lighting ideas
A group of lanterns above a patio dining table makes an attractive and eye-catching focal point and are wonderful accessories for brightening patio cover ideas. For a casual boho effect, mix different shapes and shade colors as well as suspending them at different heights.
Think about echoing the colors that complement your flower bed ideas, or repeat tones from the table setting for a colorful sophisticated display.
19. Go for warm light to create a cozy atmosphere
When selecting your patio lighting ideas, the bulbs are as important as the lights' design. It is important to select bulbs that have a soft effect that is relaxing on the eye. If you're going for LED lights or solar garden lighting ideas, that means picking a type that produces warm white light like those shown here. Cool white is more luminous than warmer tones, however, it is can feel cold and slightly clinical. Therefore, cool lights are better suited to practical applications rather than creating a cozy laid-back environment.
20. Wash light down a wall
If your patio is sheltered by a wall, it's the ideal place to add permanent lighting that makes using the space super convenient. Wall lights with a hooded lid will wash light down the wall to make a feature of a painted or textured surface and to illuminate patio planting ideas or seating below as well as providing general illumination.
21. Hang a series of pendant lights to create a centerpiece
Just as in indoor dining room ideas, a row of pendant lights over the table makes a great feature outdoors too. The key to achieving this look is to ensure that you have enough lights to illuminate the whole length of the table.
Also, bear in mind that they'll need to be suspended high enough to avoid blocking views and conversation across the table, but at a level lower than a pendant: the series should feel visually connected to the table below.
22. Double up with a patio light with integrated heater
If you live in a cooler part of the country, you'll know the value of a patio heater. Consider choosing an electric version that will provide light for the area as well as warmth. Select a design with a shade has the style of a lamp, too, as well as a lamp's elegant lines.
If your patio is small, and a floorstanding patio heater will take up too much of the space, tabletop versions are a neat and handsome alternative.
23. Complement a contemporary patio with wall lights
If your patio is part of a modern yard design with the emphasis on hardscaping with materials such as stone, concrete and metal, along with architectural planting, your patio lighting ideas need to be contemporary, too.
Echo the geometric lines of the yard design in the shape of wall lights, and repeat the colors of a modern materials palette as well for a pulled-together effect.
What are the best lights for an outdoor patio?
The best lights for outdoor patio are those that suit the way in which it's used, and which complement its style. For a festive feeling, outdoor string lights are hard to beat and can be solar or battery-powered, which makes them easy to fit and avoids any trailing cable worries.
But for regularly used patios, fitted lighting is the most convenient, and can combine pendant and wall lights as background lighting, along with other patio lighting ideas such as exterior floor and table lamps, plus accent lighting to highlight plants and architectural features. This will, of course, be best incorporated at the same time as you are planning and designing a patio, although can be less neatly retro-fitted.
If you are fitting electric lighting or outside outlets, always follow building codes and regulations and call in a qualified contractor.
How do you light an outdoor patio?
To light an outdoor patio, think first about the ambient or background lighting for the space. This could be from an outdoor pendant light or string lights, for example, and will create overall light for the patio that's soft and atmospheric.
You could complement these with wall lights on some patios. Just make sure to look for up and down lights to avoid glare.
If you're grilling as well as dining on the patio, don't forget that you will need bright enough light for safe working – in other words, task lighting. This should be able to be operated separately, though, so you can turn it off once cooking is done for a more relaxing mood.
For patios with seating areas, floor and table lamps are worthwhile additions to a lighting scheme, casting intimate pools of light over those seated.
Don't forget that accent lighting that puts the focus on chosen features can double as a safety feature, highlighting the edge of the patio or steps, for instance. Any path to a patio should also be lit so the way to the area is clearly apparent.
Do I need a special bulb for an outdoor light?
Yes, you do need a special bulb for an outdoor light. All outdoor lightbulbs will have a UL Rating. Look for bulbs that have been classified as UL Listed. It must be UL Listed not UL Certified as Certified bulbs have not been tested for use outside.
UL Listed bulbs will also provide guidance on where the bulb can safely be used. Bulbs listed for use in a Damp Location can be used in a sheltered patio, such as one that is attached to the house. However, if your bulbs are to be used outside, ensure that they are listed for Wet Locations. These can be used in the garden for all your patio lighting ideas.
Can I leave patio lights out in winter?
Yes, you can leave patio lights out in winter so long as they have been rated suitable for outdoor use. However, leaving your patio lighting ideas outside during harsh winters will shorten their lifespan. This is especially true of solar lights where the solar panels can become damaged by snow and ice over time.
To set an inviting ambience for evening dinners al fresco, wind a set of string lights around an over-the-table rod, like this one from Terrain. It'll instantly elevate your patio furniture ideas, and set a tone for something special.
For a semi-permanent solution you can use plug-in lights, but if you're dressing up your patio for an occasion or lack easy access to a power source, battery-powered lights work just as well.
Sign up to the Homes & Gardens newsletter
Decor Ideas. Project Inspiration. Expert Advice. Delivered to your inbox.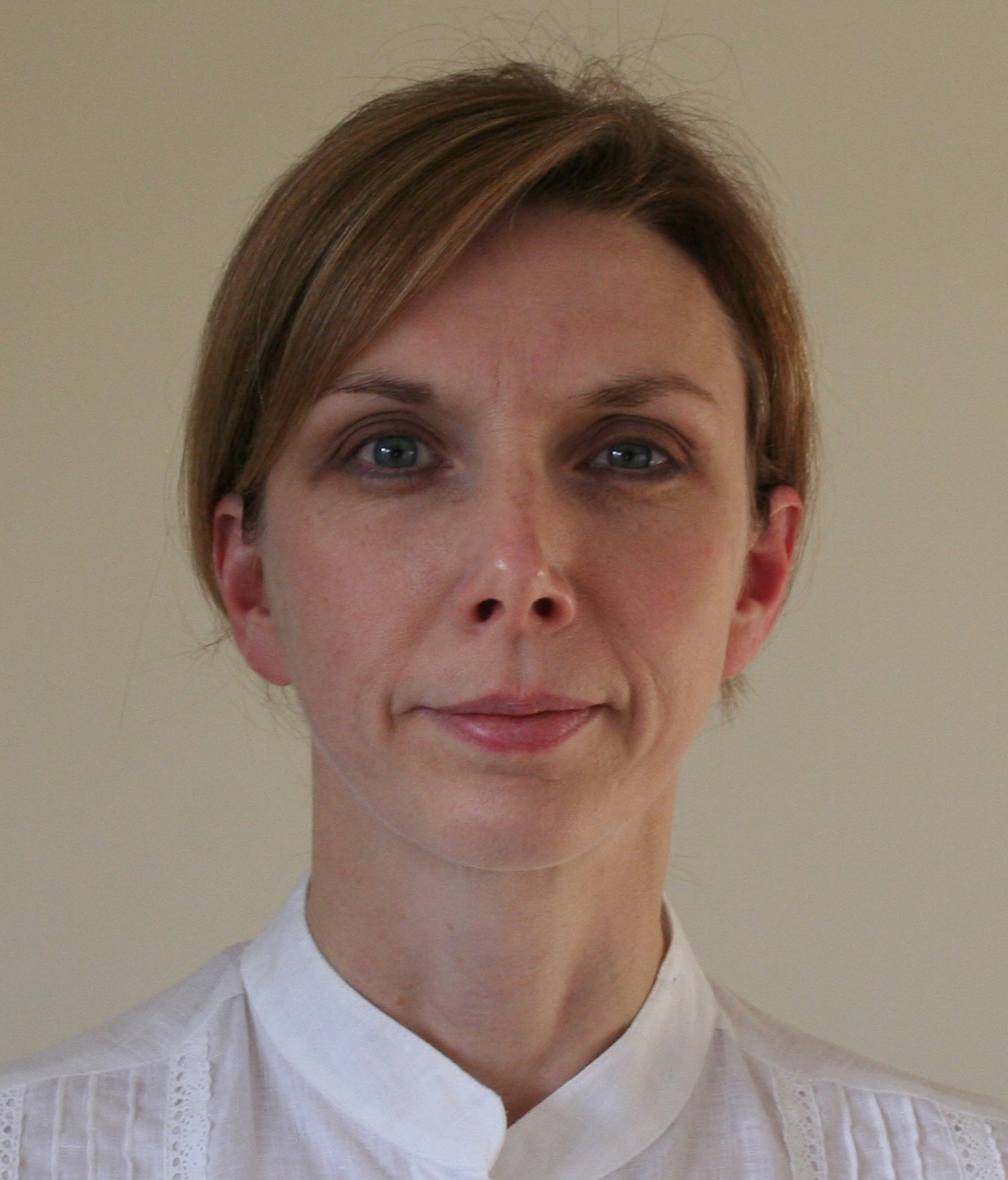 Sarah is a freelance journalist and editor. Previously executive editor of Ideal Home, she's specialized in interiors, property and gardens for over 20 years, and covers interior design, house design, gardens, and cleaning and organizing a home for H&G. She's written for websites, including Houzz, Channel 4's flagship website, 4Homes, and Future's T3; national newspapers, including The Guardian; and magazines including Future's Country Homes & Interiors, Homebuilding & Renovating, Period Living, and Style at Home, as well as House Beautiful, Good Homes, Grand Designs, Homes & Antiques, LandLove and The English Home among others. It's no big surprise that she likes to put what she writes about into practice, and is a serial house renovator.