Shiplap wall ideas – 10 ways to use this beautiful feature to dress your walls
Give your home a new lease of life with our shiplap wall ideas, it will add personality and character and works in both trad and modern homes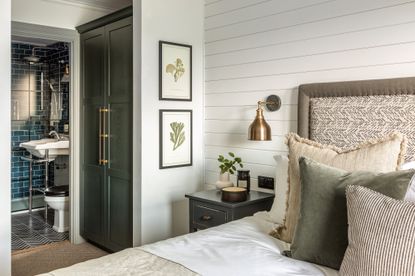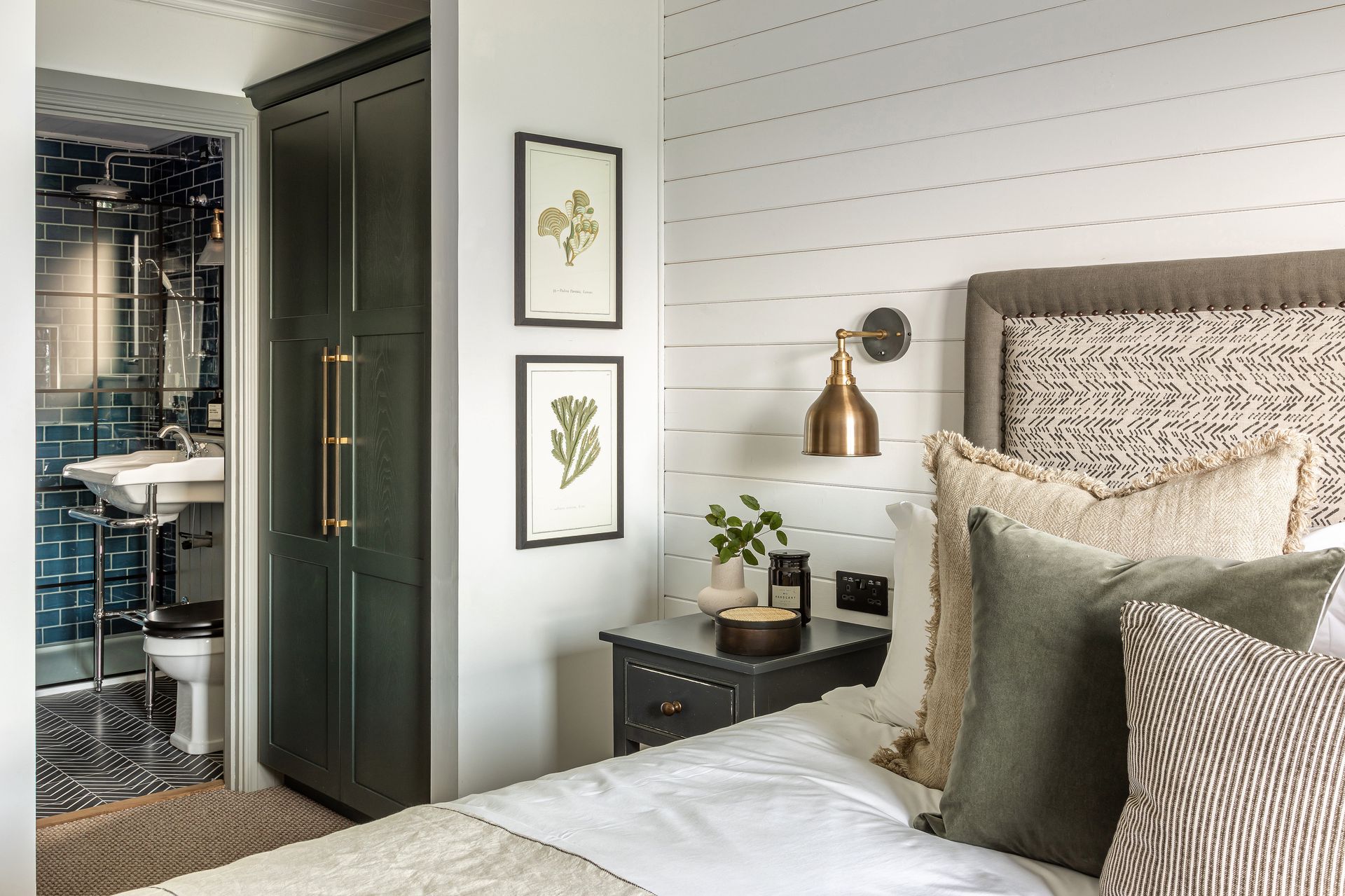 (Image credit: Industville/House Nine Designs)
Shiplap was used by builders to line rooms to keep them warm and dry, a bit like insulation, and if you have an old property, you might unearth some original boards under layers of wallpaper.
Joanna Gaines has mentioned wall paneling ideas often and it's becoming a popular choice that can change the look of space both visually and practically. The beauty of shiplap walls is that you can paint them to suit your scheme, and it has a lovely rustic charm and texture that adds authenticity to a space.
Shiplap wall ideas
We've put together some stunning wall decor ideas using shiplap that will give you an authentic shiplap look. It can transform your accent wall ideas quickly from dull to interesting and once you start you won't want to stop.
1. Keep it light and use it to enhance a dramatic ceiling
As mentioned above, shiplap can be painted in any color, it's wood, after all, so it can be used to enhance a room and accentuate natural features, like this stunning pitched ceiling for example.
What we love about this space is that the paneling paint ideas used for the ceiling paneling don't detract from the overall vista. It creates a striking feature and really adds a lovely tactile feel to this living room due to its handcrafted nature.
2. It can be used as a feature wall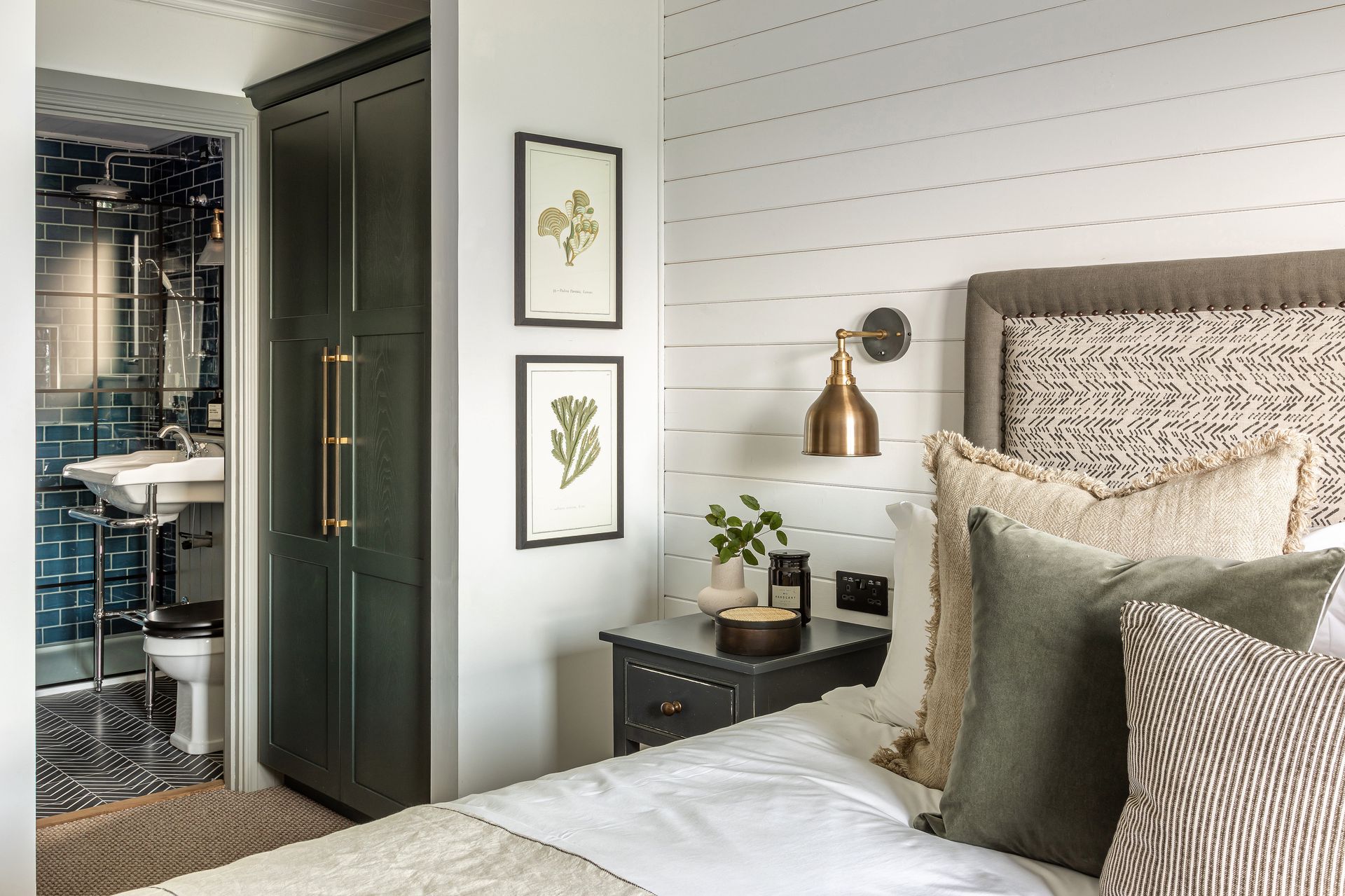 Love a shiplap wall idea for your bedroom? Unsurprisingly, shiplap is considered to be one of the best bedroom wall decor ideas. They can be used as a subtle feature wall, we say subtle, because you could decide to paint your wall bright red instead of white, but you get the gist!
In this bedroom it adds to the texture that's already present – the linen fringed cushions and velvet headboard upholstered with a print, this is where shiplap comes into its own, it enhances a scheme.
3. Use color to combine shiplap with other textures
'For kitchen wall decor fully immersed with shiplap, the trick is to create gradual layers of complementary tones that won't feel too heavy against other elements in the room,' advises Charlotte Cosby, Head of Creative at Farrow & Ball.
'Using a deep green like Studio Green on the units will create a focal point and pick up the tones from the worktop, whilst intermixing the gentle Shaded White on the shiplap wall with James White on the ceiling adds subtle shading and picks up on the notes of green.'
4. It can be hung horizontally as well as vertically
Imagine this make-up room designed by Texas-based Kim Armstrong Interior Design with plain walls – it would still look fabulous, but we feel it looks even more stylish with the shiplap walls because it adds depth and charm.
'The shiplap in this room was used in order to elevate the architecture of the room, 'says Kim Armstrong, Co-Founder of Kim Armstrong Interiors.
'I really wanted the antiques to shine together with the lighting, mirrors, and the black and white floor. I wanted the walls to be a crisp white, but I wanted something with more depth, and visually stronger than just painted sheetrock. And the architectural detail needed to be fairly casual and clean looking so I decided to run the wood planks horizontally, as most people refer to this as "shiplap" because I felt more traditional paneled walls would feel too formal. So in this bathroom, the shiplap walls add an extra depth of interest, but are simple enough to let the other elements in the room take the lead visually.'
5. Installed vertically, it can make a ceiling appear taller
As with vertically striped wallpaper, shiplap laid vertically can make a room feel taller, which is always a bonus!
You can also mix and match it with tongue and groove successfully as you can see here where it's painted duck egg blue. This section zones the boot and coat rack, whereas the shiplap then takes over and goes up to the ceiling with a limed finish which lightens the space really well.
6. Paint shiplap in a darker shade to create contrast
The key to the successful use of shiplap on your walls is to treat it in the same way as you would when decorating normally.
It looks stunning painted in a dark color, shown here is Little Greene's Juniper Ash 115, and it contrasts dramatically against the desk and chair painted in Stock 37. The vertical nature draws your eye up to create the illusion of a larger space which is always worth doing as a design trick.
Keeping the rest of the scheme in a soft white including the floor in Linen Wash 33, adds to the striking feel of this home office space.
7. Create a seaside feel in your bathroom with fresh white
Bathroom paneling ideas work brilliantly in powder rooms. Painted in a crisp white, this House of Jade Interiors designed space shows its full potential. It really invokes a cozy yet classic feel that's reminiscent of seaside chalets and cabins.
'We love a white wall but with a subtle texture, which is why shiplap was the perfect choice for our modern farmhouse powder bath, ' says Kirsten Krason, Co-Owner and Principal Designer at House of Jade Interiors. 'The walls contrast beautifully with the wood vanity but the shiplap adds a lot of visual interest to this clean and simple space.'
Authentic and charming, you can team it with brass and black fixtures and fittings, and to prevent it from looking stark, pop in some colored towels with fringing.
8. You can stain it for a different vibe
As shiplap is wood, you have the potential to paint and stain it as you wish, this is what makes it such a great choice as it's so versatile.
We love this dark-stained shiplap wall idea that's laid between the two windows, it perfectly zones the bed area and acts as an extension of the headboard.
Shiplap also looks fabulous with other textures, and you can really create a wonderful room full of tactile elements that make a space super cozy by using shiplap as your blank canvas.
9. Make a statement with a shiplap covered hallway
Irene Gunter, Founder of London-based design studio, Gunter & Co, decided to use shiplap in her home in the central hallway to tie all the other rooms together, not only does it provide a strong visual connection between the spaces it also chosen because of its hard-wearing nature.
'I used solid cedar outdoor cladding and carefully painted the gaps between the panels black for a neat finish. It has stood the test of time really well and unlike normal painted walls you'll be hard-pressed to detect any marks on the walls which is a lifesaver in a busy family home.'
10. Want to go all in? Go for a wall and ceiling shiplap look
For an all-encompassing shiplap wall idea, which if you get the color right can look absolutely stunning, cover your walls and ceiling in shiplap, then get painting.
We asked Charlotte Cosby, head of creative at Farrow & Ball for advice on how to paint shiplap in one color: 'Color drenching is practically good in rooms with lots of awkward angles or for bedrooms that go up into the eaves of a house. Take your paint color, in this room it's Dead Salmon, right up from the skirting boards and onto the ceiling covering every element in the space – this will create a much more cohesive look that is less distracting to the eye.'
What exactly is shiplap?
It's a type of wooden board that's more commonly used outside – a shed, barn, or cabin for example, but recently it's starting to be seen inside too. It takes its name from shipbuilding, it was used to waterproof ships, and that's where the 'ship' aspect comes from.
Generally, it's laid horizontally, but you can use it vertically too.
Is shiplap the same as tongue and groove?
So what's the difference between shiplap and good old tongue and groove we hear you cry? Well, not that much to be honest, but tongue and groove have a 'groove' as opposed to shiplap being flat planks.
Shiplap boards rest on top of each other and can overlap too, whereas tongue and groove panels interlock and join together.
Sign up to the Homes & Gardens newsletter
Decor Ideas. Project Inspiration. Expert Advice. Delivered to your inbox.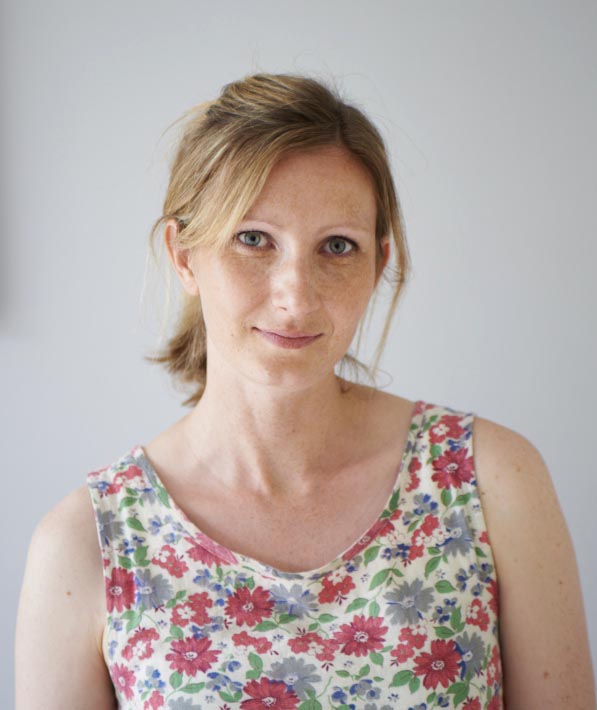 Sophie has been an interior stylist and journalist for over 20 years and has worked for many of the main interior magazines during that time, both in-house and as a freelancer. On the side, as well as being the News Editor for indie magazine, 91, she trained to be a florist in 2019 and launched The Prettiest Posy where she curates beautiful flowers for modern weddings and events. For H&G, she writes features about interior design – and is known for having an eye for a beautiful room.