How to sleep fast – and soundly – with 11 bedroom design tricks and relaxation techniques
You will find it easier to fall asleep fast, and stay asleep, if your bedroom setup is designed for rest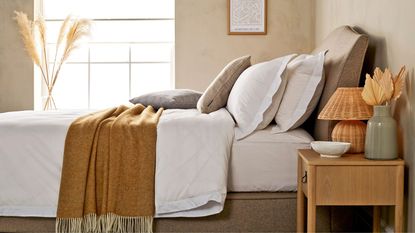 (Image credit: Wool Room)
A survey published in May 2022 found that 47% of adults struggle sleeping on a weekly basis and 57% get less than the recommended 8 hours of sleep most nights.
One of the biggest problems? Falling asleep quickly, and staying asleep. Sleeping better is on our minds at this time of year in particular, as we go back to work after an often exhausting festive period.
We've rounded up advice from designers and experts about how to design a bedroom for a good night's rest from the furniture arrangement to the quality of the bedding and the all-important question over the presence (or absence) of tech.
How to sleep fast with good bedroom design
From the furniture arrangement and decoration to the ideal bed and best mattress, these ideas from our experts will help you drift off into a deep slumber.
1. Choose sleep-inducing colors
Bedrooms are deeply personal spaces and bedroom colors should be chosen accordingly, believes Farrow & Ball's color curator Joa Studholme. 'If you are a morning person who likes to jump out of bed and attack the day, then you are probably more suited to having a clean, light, uplifting color on the walls," she says. 'Evening people will more likely embrace the dark, womb-like shades. For a bedroom used purely for sleeping, serene colors will induce a good night's rest and a sense of calm.'
To bring an extra element and lift to a bedroom, use an accent color on the wall behind the bed, choosing some of the best colors for sleep – this will ground the room and feel nurturing. To retain a peaceful feel, use two tones of the same color with the darker on the feature wall. 'In these circumstances it's best to use the same color on both walls and woodwork to contain the quantity of different tones within a space that you want to be relaxing.'
Bedroom ceilings garner more attention than those elsewhere in the house. 'For the ultimate in calm, use the same color, or even a slightly darker tone on the ceiling as the walls, thus increasing the perceived room height. This may sound alarming, but the result is a wonderfully cocoon-like space.'
When bedrooms are in the attic space or the eaves of a house, use a light color on both the walls and ceiling so as not to draw the eye to where the walls end and ceiling begins – it will have the impression of lowering the ceiling height. 'Conversely, if you want a bedroom to feel more snug and you have a trim at picture rail height, then carry the ceiling color down to the rail, reducing the ceiling height and creating a more intimate atmosphere. And to add extra allure use full gloss paint on the ceiling to bounce the light around and create the ultimate in glamouros spaces.'
2. Consider furniture and room layout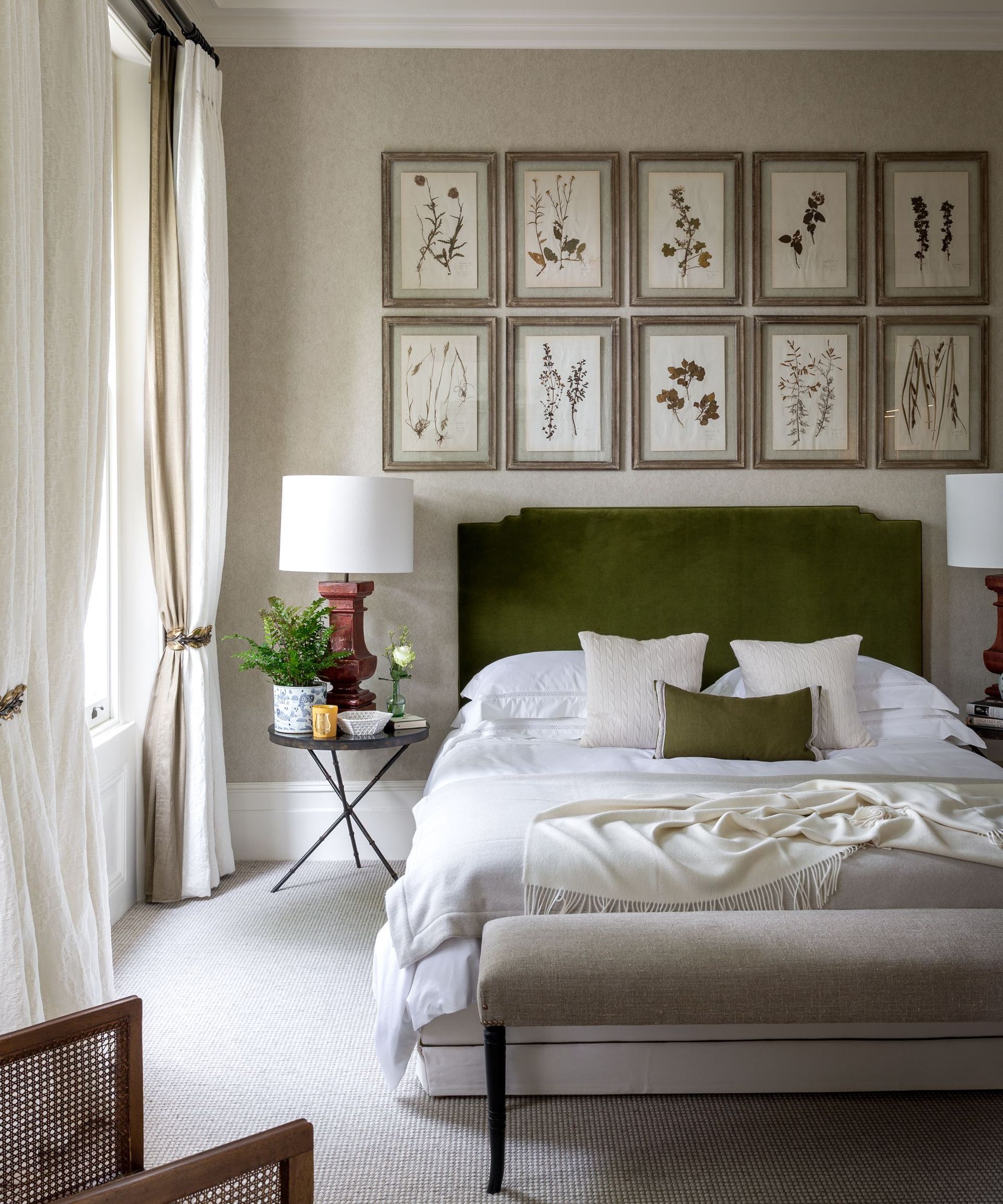 When it comes to bedroom layouts, a lot will clearly depend on the size and orientation of the room. Feng shui experts recommend ensuring the bed is located in what is known as the 'command' position (good Feng Shui bed placement) – that is, so that you can see the entrance of a room, looking towards the door but not being directly opposite. Nor should it be positioned under a window (too drafty), or against the party wall (lest sounds from next door interrupt sleep).
Having a clutter-free space can help to aid relaxation so having the right amount of bedroom storage is important, adds Clara Ewart, design director of Kitesgrove. 'It's important to get storage right, particularly for those items that you need to use often but don't want on show such as hair dryers. Built-in storage can be achieved inexpensively but really helps a room to feel decluttered and calm. For a bit of character, try painting the inside of the closets a bright or contrasting color.'
For a guest bedroom, if space allows, try to include a small table and chair so they feel at home and have a place to retreat to while staying with you. A foldable luggage rack is always helpful and a full-length mirror is essential.
3. Find the right bed
There is little science here (that comes later in choosing a mattress) but it should be the biggest bed you can afford.
'Ensure the base slats are sturdy as this will carry the weight of the mattress,' says Patricia Gibbons of the design team at Sofa.com. 'As long as the base is well made, which style of bed chosen shouldn't affect the level of comfort.'
One thing to consider is that headboards are a great addition to any bedroom as they can be a strong focal point aesthetically, and they also make sitting up in bed more comfortable. Investing in a quality headboard is highly recommended as it can be re-upholstered infinitely and it can be taken with you wherever you live.
'If budgets are tight, you can update an old headboard with a vintage fabric or a few feet of an inexpensive design such as a classic stripe and this will have a transformative effect,' adds Clara.
5. Buy the best mattress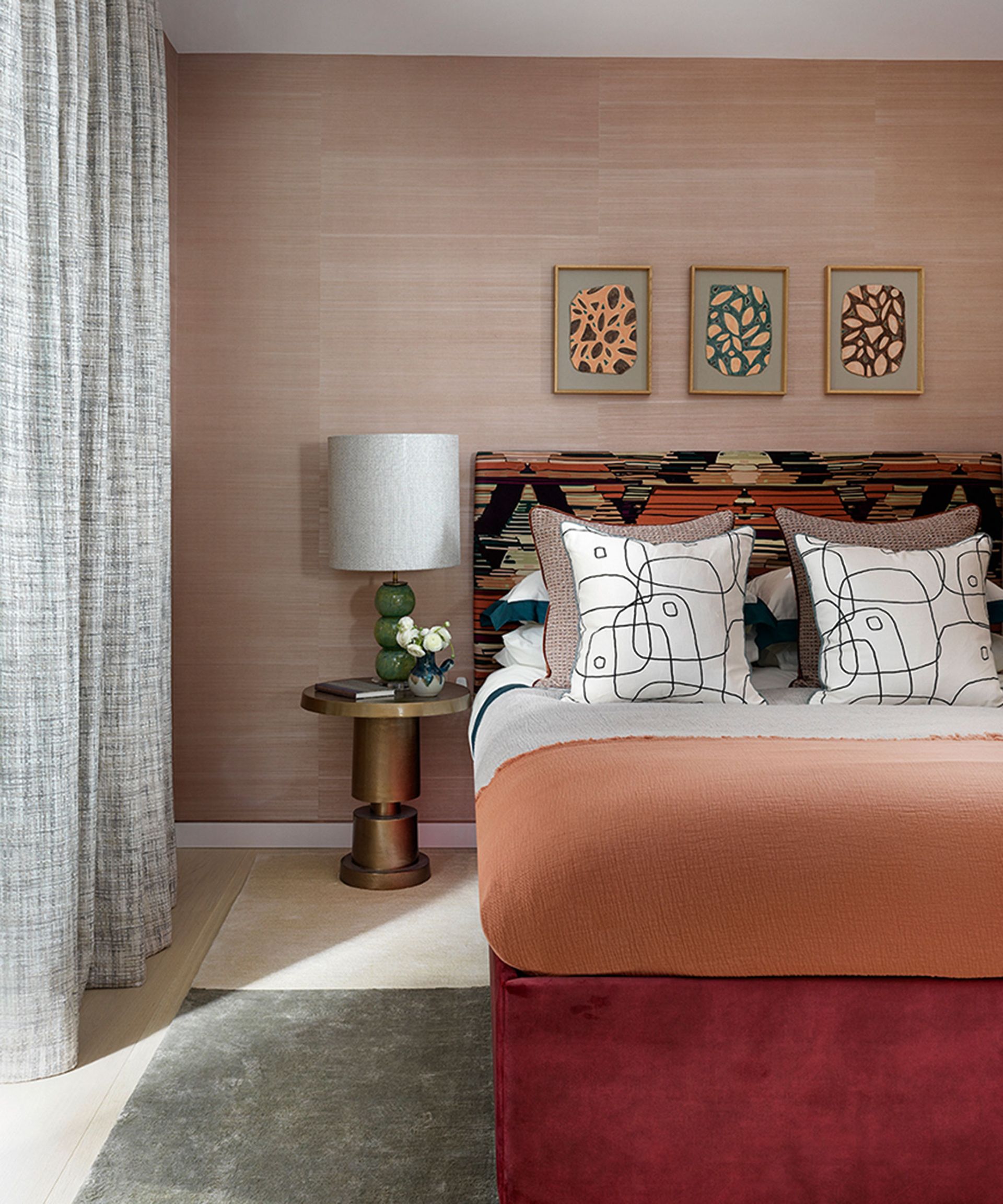 The right bed is really about the right mattress but that's where the complications begin. A mattress has the potential either to encourage sleep or rob people of sleep. Although estimates suggest it's normal to move as much as 20 times in a night, if someone is tossing and turning almost continuously, or waking up sore or stiff, the mattress needs a re-think.
The most important aspect is that the spine is in alignment, supporting the body and cradling it along the curves. Next, consider what's inside the mattress. While memory foam was heralded when it launched to the market, most now believe that natural materials such as wool and horsehair are breathable and help to regulate the temperature.
Choosing the perfect mattress is a matter of individual taste; there's no one size fits all.
'We're built differently, have different sleep positions and different comfort preferences,' says Alistair Hughes, co-founder of Savoir Beds. 'To really determine the mattress that's right for you, I'd always recommend going into to a showroom and using the "rest test" to narrow down your choices [for those who baulk at this idea, it's worth noting that some showrooms have sheer curtains around the beds to provide a degree of privacy].
'As you lie down on the mattresses, pay attention to three of the mattress's most important features: comfort, support and space. If you sleep with a partner, bring that person with you to test out the mattresses. After all, you will need to reconcile what you like best with what your partner likes best.'
If budgets are tight, there is always the option to invest in a mattress topper which can improve the experience. 'A mattress topper can help to create greater comfort all year round, and as with mattresses that are made from natural fibers, consider the same when choosing a mattress topper so you are not compromising on your sleep health or the environment,' says Mark Tremlett of Naturalmat.
6. Introduce sleepy sounds
When furniture manufacturers Zinus surveyed a number of their clients in 2022, 28% said music was the most effective sleep aid, followed by using a humidifier (22%) or fan (19%). This chimes with the Sleep Foundation who say that music is a simple way to improve what they call 'sleep hygiene'. In one study, adults who listened to 45 minutes of music before going to sleep reported having better sleep quality from the very first night.
The effect was found to be cumulative, too, with sleep improving the more often music was incorporated into the nightly routine. The reason appears to be the ability that music has to decrease levels of cortisol and the release of the hormone dopamine.
7. Create a tech-free zone (or nearly)
When it comes to tech, there is near universal agreement about the damage of screens on sleep. Bedrooms should be screen-free zones, believes Chrissie Rucker, founder of The White Company.
'I try to be screen free for at least an hour – preferably two – before bed. If I look at Instagram, or watch TV in bed, I don't sleep well. If I have a warm bath and read in bed for 20 minutes, I sleep really well. I also keep a notebook by my bed, so if I suddenly think about something that's important, I can write it down, rather than worrying about remembering it the next day.'
The same goes for gym equipment and ironing boards – anything that conflicts with the sanctuary status of the bedroom. Having said that, there is such a thing as good tech to help sleep – particularly those that regulate air temperature and humidity in a room. Bodyclocks such as Lumie (available at Amazon) are another option: they use light therapy to wake up in the morning – which has to be better than being jolted awake by an alarm clock. The wind down sunset feature gradually dims over 30 to 90 mins and there are white noise and wave options. Other tech that can help are those that improve air quality and reduce allergens (particularly during the hay fever season).
8. Keep cool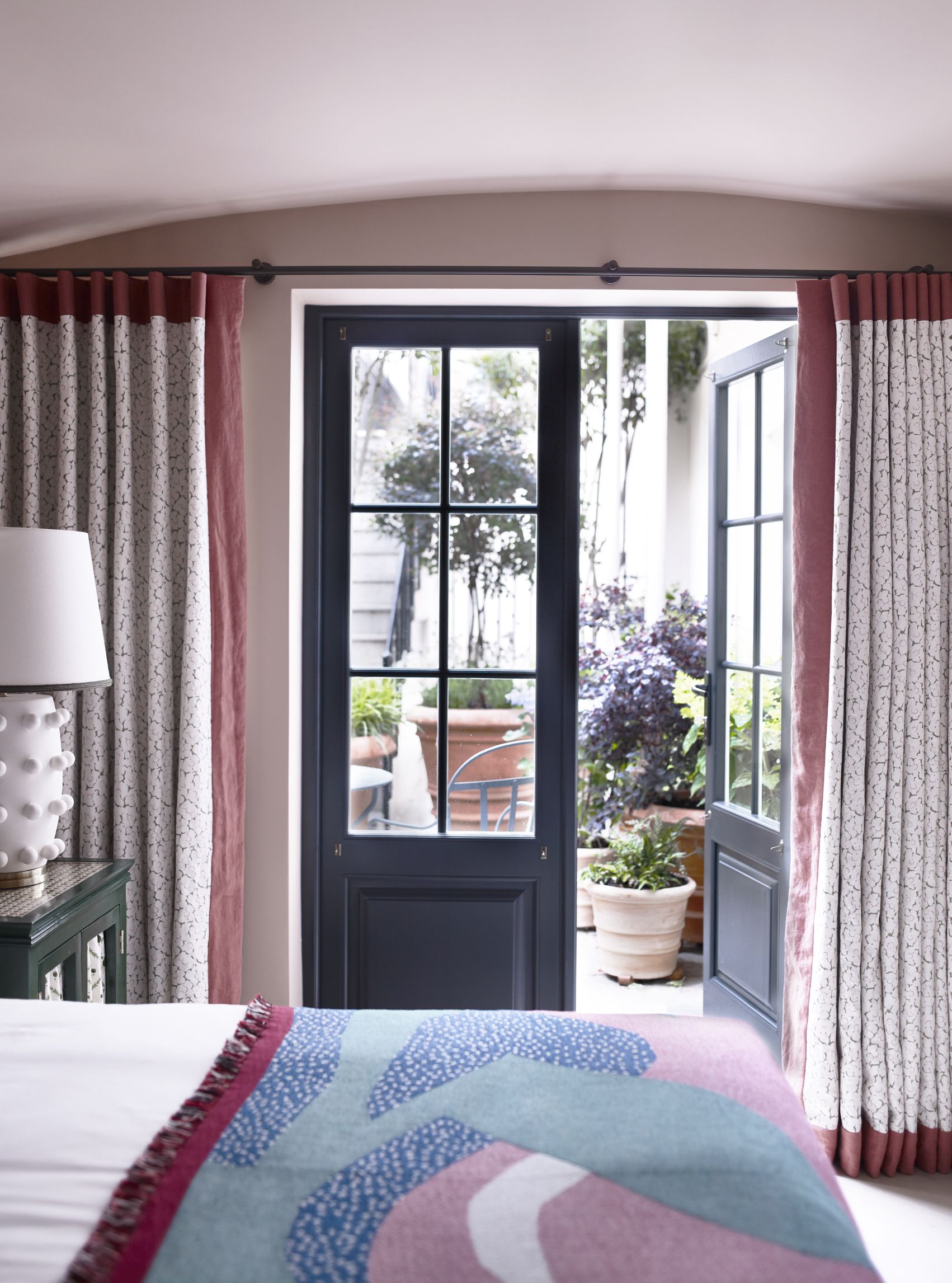 Bedrooms should be kept cooler than other rooms to allow for the best night sleep – around 65℉ is generally considered a good temperature according to the Energy Saving Trust, says Simon Morris of The Radiator Company. 'That's actually quite cool,' adds Chrissie. 'So, keep the heating on low and windows open in the summer. Darkness is important too for the production of serotonin (the sleep hormone), so if you can, line your curtains with black-out lining or invest in a black out blind.'
9. Bedding: need to know
When it comes to buying the best bed sheets, there's a certain amount of marketing to wade through – particularly on the question of thread count. Most experts agree that it's a red herring and what's more important to aid a good night is to achieve the right body temperature. Bedding materials made from breathable fibers such as cotton and linen are naturally temperature regulating, wicking away moisture from skin.
Sheets made from 100 per cent linen have the added benefit of both being antibacterial as well as having a cleaner sheet of health when it comes to sustainability concerns.
'Sleeping in organic bed linen has the obvious health benefits of minimizing the risk of breathing in any harmful pesticides or other toxins embedded in the fibers,' explains Sean Clayton, managing director of Peter Reed. 'This is particularly important for those with allergies, babies or pregnant women.'
Wool duvets – a relatively recent entrant to the market – have been found to regulate body temperature better than others. According to bedding manufacturers The Woolroom, bedding made from wool can help to provide up to 25 per cent more stage 4 regenerative sleep, that's the point at which the body is thought to do the most repair and regeneration of cells. A study conducted at Leeds University in the UK revealed that wool is particularly helpful for women experiencing symptoms of the menopause by staying cool and getting a good night's sleep.
10. Light the way
Dimmers are an essential feature of any bedroom lighting scheme, says Sally Storey, creative director of John Cullen Lighting.
'During the day bright lighting works well but a softer warmer light at night-time helps follow the circadian rhythm. Think of the warmth at sunset compared to natural light at the middle of the day,' she adds.
As with other rooms, it's important to consider layering the lighting: the general light could be a pendant or an uplight off the top of the closets combined with wall lights and table light. If installing downlighters in a bedroom – to reflect off the closets and light the end of the bed – control each effect individually to avoid the glare when in bed.
'And don't forget to choose the correct color temperature of the lamp [bulb in layman's terms]. Use 2700K for the downlights and for the decorative. I like adding warmth so I'd select 2400K for the lamps and wall lights.'
11. Add in sleep-healthy accessories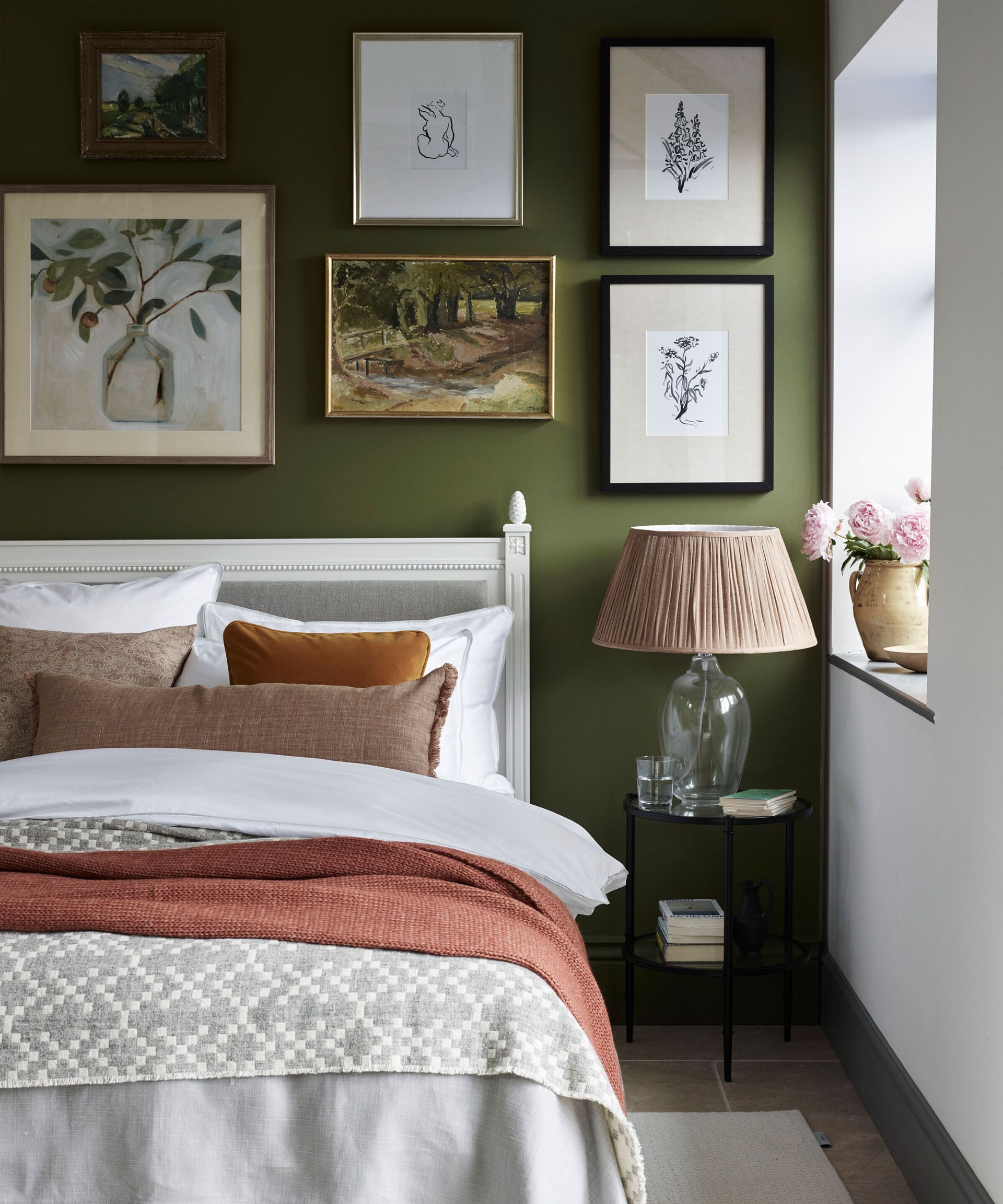 A hot bath and reading an (analogue) book have long been the go-to re-bedtime relaxation techniques for many but these days, there are more options on the market. Dreem Distillery's CBD anchoring bath soak "The Z's" is one of a number of alternative options. Then consider the accessories.
'Surround yourself with lovely and unusual things to help you calm down; I have a large amethyst by my bed and aromatherapy oils to hand to enhance sleep,' says Natascha Dartnall of ND Studios.
Some find that silk covered weighted blankets (see Wayfair's selection) help to reduce restlessness and aid failing asleep faster. They are filled with glass pellets that mold the blanket to the contours of the body.
'Cocoon yourself with artworks and objects you love,' recommends Natascha. 'Nature-inspired artworks are always popular with our clients in bedrooms. They don't have to be expensive – a beautiful photograph or framed pressed flowers can make a big difference. A rug is a luxurious bedroom addition, and ideally either side of the bed so you have something soft underfoot as soon as you get up in the morning.'
What is the fastest way to fall asleep?
Keeping the room cool, avoiding tech, taking a warm bath and reading before bed can all help you fall asleep fast. If this doesn't work, try relaxation methods, such as yoga or deep breathing. Some people find the 4-7-8 breathing method developed by Dr Andrew Weil really useful for falling asleep or simply destressing. To practise it, position the tip of your tongue behind your upper front teeth, then breath out through your mouth, making a 'whoosing' sound. Next, close your mouth and breath in through your nose for a count of four; hold your breath for a count of seven; open your mouth and breath out for a count of eight, repeating the 'whoosh' sound. Repeat until you feel calm and ready to sleep.
Sign up to the Homes & Gardens newsletter
Decor Ideas. Project Inspiration. Expert Advice. Delivered to your inbox.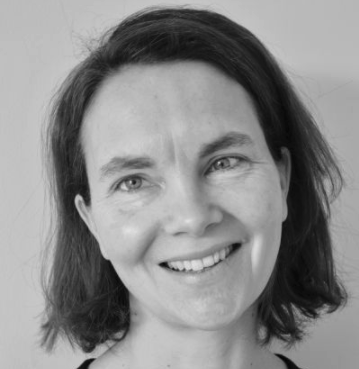 Arabella is a freelance journalist writing for national newspapers, magazines and websites including Homes & Gardens, Country Life, The Telegraph and The Times. For many years she has specialized in writing about property and interiors, but she began her career in the early 2000s working on the newly launched Country Life website, covering anything from competitions to find the nation's prettiest vicarage to the plight of rural post offices.