How do you create an entertainment room? 5 essential rules for the perfect design
Create welcoming, fun and functional entertaining spaces for you and your guests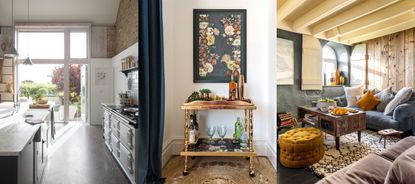 (Image credit: Polly Eltes Photography | Webb & Gray | James French)
Our homes are often used for hosting friends and family, and for many of us, designing sociable spaces that can cater for gatherings and easily accommodate and welcome guests is of most importance.
From kitchens for entertaining to cozy media rooms, there are lots of options to explore that best suit you and your home when creating the perfect entertaining space.
There are, of course, many interpretations of what defines an entertaining space, as we all host and use our homes in different ways, however, we have curated a list of what we think are the five fundamentals to include in your home to create the best environment for entertaining.
How do you create an entertaining space?
Whether you frequently host grand dinner parties, coffee mornings, or simply have lots of friends and family to stay, thinking carefully about your entertaining spaces can make your home feel more inviting, organized, and always ready for guests - even for those unexpected drop-ins!
From simple factors such as having enough seating, to fun additions such as bar carts and coffee bars, explore our five fundamentals for the perfect entertainment space so your home is always ready to host.
1. Establish eating and dining zones
From casual drinks and nibbles to more formal dinners, whether we are inside or outside of the home, many social occasions and meet-ups revolve around a good plate of food.
Having a mix of casual eating areas and more formal dining areas in the home will create a flexible space that can cater to groups of all sizes and gatherings for all occasions. From a designated dining room to an open-plan kitchen with a kitchen island, establishing multiple eating and dining zones will create inviting areas to sit, eat and relax with your friends and family.
A kitchen island is often one of the most popular gathering points in the home and offers a central hub for eating and entertaining. Kitchen design director Tom Howley states, 'I love my island – it's a really sociable part of the kitchen where people can gather and chat. It has plenty of workspace for prepping and a hob for cooking; and because it's centrally positioned, I can face my guests while I'm prepping dinner without turning my back on anyone. If you have the space, seating around the island means people can gather around and enjoy little pre-dinner tasters.'
2. Set-up a home bar
Whether you have a beautiful bar cart in a living room, a wine fridge in a kitchen, or a small home bar tucked away in a cozy alcove, a home bar can not only create a practical space to keep and display your favorite drinks and glassware, but it can elevate your entertaining space with a fun, upbeat and social atmosphere, helping you celebrate and party in style – and with plenty of drinks!
'A well-stocked bar cart is invaluable when entertaining, as it not only cuts the formality but allows guests to feel free to help themselves to their own drinks. This is especially helpful in a small home when you may not have the space to prepare drinks and cook at the same time without falling over yourself,' says Lucy Mayers, decorator at Sibyl Colefax & John Fowler.
If you prefer not to drink or hosting breakfast and brunch is more your style, a home coffee bar where you can channel your inner barista with your best coffee maker can create another type of entertaining space – just like the café round the corner.
3. Ensure you have plenty of seating
When creating an entertaining space, having plenty of seating will ensure that your guests feel comfortable, cozy, and relaxed in your home.
Carefully selecting seating, especially kitchen seating ideas and living room seating ideas, as well as analyzing the room layout, will help to create a more inviting and sociable environment.
In a living room, positioning sofas and armchairs so they face one another will establish a more engaging, intimate seat space, with seating zones, such as kitchen island seating and window seat ideas, creating additional, comfortable areas for guests to perch in a kitchen space.
Other options, such as daybed ideas and ottoman ideas, can also provide flexible, occasional seating when required.
4. Create an indoor-outdoor flow
There is nothing better than hosting friends and family outdoors in the glorious summer sunshine, with many entertaining garden ideas transforming the backyard into the ultimate entertaining space.
Establishing a harmonious indoor-outdoor flow in your home will not only bring you closer to nature, but it can help to create a more open and spacious environment when hosting and spending time outside with your guests.
Tom Howley states, 'creating an indoor-outdoor living space will mean that dinner parties can extend outside into the garden, with all the essentials to hand in the kitchen.'
The kitchen is usually the main connecting point to your backyard, with patio door ideas offering a smooth transition between the spaces, and furniture and accessories, such as our best outdoor rugs, making the outside space feel homier and inviting.
So, whether you have a garden bar or love outdoor dining, utilizing the outdoors for entertaining and creating a seamless indoor-outdoor flow will make your backyard feel more accessible and just like another room in the home.
5. Consider your lighting
Lighting ideas can help to change the overall look and feel of a room, as well as influence our mood, helping us to feel more cozy and relaxed in the home, so it is important to consider the type of lighting atmosphere you want to create when designing an entertaining space.
Jo Plant, head of design at Pooky states, 'with the right lighting, you can create an inviting atmosphere which casts your home – and your guests – in the best possible light. When entertaining, you should avoid overly bright, direct lighting and include plenty of warm, low-level light from a range of sources, including wall lights, floor lamps, and table lamps.'
Instead of using overly harsh or direct lighting, layering your lighting and creating inviting pools of light can establish a more soothing and inviting ambiance.
Plant says, 'with rechargeable cordless table lamps, you can place your light anywhere for the best possible glow, with no need to worry about pesky cables getting in the way of your guests, or your evening.'
A portable table lamp can move around with you and your guests, whether you're alfresco dining or relaxing in the living room and add both a warming and decorative touch to your entertainment space.
What makes a home good for hosting?
When working out what makes a home good for hosting, it's all about planning designs and creating spaces that complement how you entertain.
From dinner parties in the dining room to movie nights in the living room and outdoor entertaining in the backyard, you need to ensure your entertainment space layout and your chosen lighting and furniture pieces work in combination to create a comfortable and welcoming environment.
Then consider your finishing touches and ways to make your space feel more fun and unique, from luxurious bar carts to statement artwork - and plenty of food and drink!
As we have discussed, how you entertain and host guests in your home is unique to you and how you use your space, so the factors that make a home good for hosting can be very different for everyone. However, the fundamentals we have explored in this piece provide a handy guide to help set up your home to feel more practical and pleasurable for you and your guests.
How do you entertain guests in a small space?
Just like we have explored in small living room ideas and small kitchen ideas, there are many ways you can transform an entertainment space so it feels bigger and just as comfortable for your guests.
You can create space by simply moving certain pieces of furniture out of a room, and ensuring your home is clean, tidy, and clutter-free, as well as choosing more adaptable, multipurpose furniture designs, such as daybeds and sofa beds.
Being organized with your storage for bags and coats, and planning out where people will mainly sit, eat and spend most of the time in your home will ensure that your small spaces are perfectly prepped for guests.
Sign up to the Homes & Gardens newsletter
Decor Ideas. Project Inspiration. Expert Advice. Delivered to your inbox.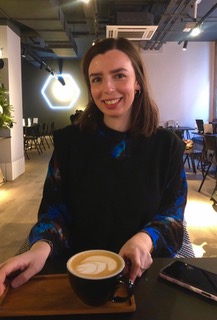 Zara joined Homes & Gardens in February 2022 as a Content Editor. After studying English Literature at University, she worked as an Ecommerce Website Editor, Content Writer and Buying Intern at multiple independent businesses within the luxury retail and lifestyle sectors. Her role at Homes & Gardens unites her love, experience and passion for the world of design and desire to create inspiring written content. She enjoys nothing more than discovering new trends, brands and products, whether that be in fashion, interior design or lifestyle.