How to make a narrow room look wider with paint – 7 transformative tricks the designers' want you to know
Do you want to make a narrow room appear wider in your home? Experts reveal how paint can help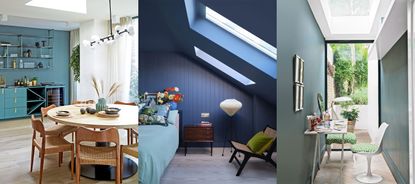 (Image credit: Future | Farrow & Ball | James Merrell)
Sign up to the Homes & Gardens newsletter
Decor Ideas. Project Inspiration. Expert Advice. Delivered to your inbox.
Thank you for signing up to Homes & Gardens. You will receive a verification email shortly.
There was a problem. Please refresh the page and try again.
The power of paint should never be underestimated in interior design, and when it comes to making a room look wider, paint is one of the go-to decorating techniques used by interior designers.
Paint can not only transform a room with beautiful color and character, but it can also help to change the overall mood, feel, and size of a space, too.
When it comes to learning how to make a narrow room look wider, there are many paint tricks and painting techniques that you can embrace. From accent walls and color drenching to the color palettes and paint finishes you choose, all can help to make a narrow room look wider – let us show you how.
Learn how to open up your narrow spaces with paint
Whether you're exploring paint tricks for small rooms or need advice on what colors make a small room look bigger, our paint experts guide us through how picking up a paintbrush can help you elegantly expand those narrow spaces in your home.
1. Give the eye something to focus on
'Paint is a clever and simple way to change the perception of space in a room. Narrow spaces come in all shapes, but one of the easiest ways to make them look longer and taller is to give your eye something to focus on at the far end. If you use a darker color on the end wall and a paler hue on the others, your eye will automatically be drawn right through the space, making the area feel larger,' says Helen Shaw, color expert and UK marketing director at Benjamin Moore.
Patrick O'Donnell, Farrow & Ball's a color expert and international brand ambassador also agrees that painting a dark accent wall can help a narrow room feel bigger, 'to widen a narrow room, paint the end wall a couple of shades darker than the other three, this will help the former advance and help to 'square' up the space.'
Whether you choose a light or dark color, accent wall ideas will not only make for an eye-catching design feature, they will trick the eye into thinking the space is taller and wider than it actually is – a win-win really.
Patrick O'Donnell is Farrow & Ball's Color Consultant & Brand Ambassador and has been with the brand since 2012. Patrick works with designers in the UK and North America, helping to bring their projects alive with the iconic, F&B color palette.
Helen Shaw is part of Benjamin Moore's UK division. Color expert and international marketing director, Helen and her husband Craig are founders of Shaw Paints, acquired by Benjamin Moore in 2020.
2. Go dark in a long space
It is true, darker colors can often make a space feel more cocooned and closed in, with lighter colors having the opposite, expanding effect, however, when it comes to making a room feel bigger and wider with paint ideas, dark colors can actually be a good option to consider for your room color ideas.
'If your narrow room is dark, white is not your friend here – so play with darker colors. While this may feel counterintuitive, some dark colors will recess and you will create a cozy and comforting place to dwell,' says Patrick O'Donnell from Farrow & Ball.
More dramatic, darker shades can distract you from the size of the room, consuming you in a striking atmosphere of color and character.
3. Choose a finish that will reflect the most light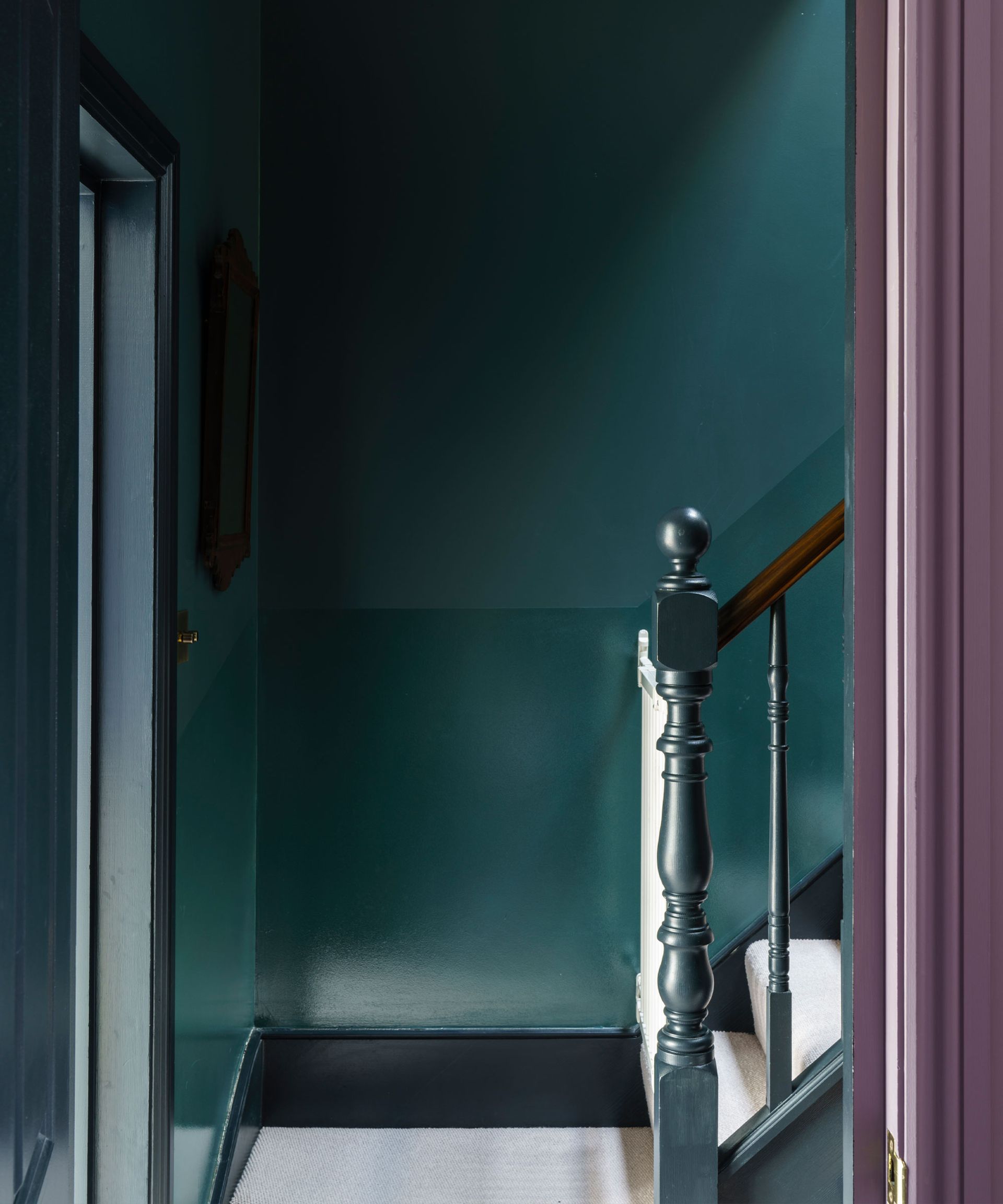 Of course, color is a hugely important factor to consider for your narrow room paint ideas, but choosing the right paint finish can also have a big impact on making a narrow room look wider.
Helen Shaw from Benjamin Moore explains, 'for any small or narrow space, choose a finish that will reflect the most natural light. Satins and eggshells reflect more than a matte finish, whilst semi-gloss and gloss reflect the most. It's all about deceiving your eye – the more light you can reflect around the room, the larger it will feel.'
4. Keep your paint ideas fresh and simple
If impactful, dark colors are not your thing, do not worry, there are many other, softer shades to choose from that can also help to make a narrow room look wider with paint.
'For a small space, nothing beats airy blues and crisp whites,' says Nivara Xaykao, Benjamin Moore's color marketing & development expert. 'Blues recede, which can give the illusion of opening up a room, a light shade of blue, like Smoke 2122-40, is ideal for this type of space.'
Patrick O'Donnell also supports this and says, 'to help a small, well-lit room feel bigger, keep it fresh and simple, not pure white but gently nuanced off-whites and neutrals will create a relaxed feel. Delicate earthy pinks like Setting Plaster or Pink Ground are friendly choices with an underlying warmth, or beautiful just off-whites that possess a little green or yellow through them such as School House White or White Tie.'
Nivara Xaykao joined Benjamin Moore in 2015. Passionate about the role of color in interior design, she helps the brand support the development of their color tools, and has great experience in forecasting trends.
5. Take the paint to the ceiling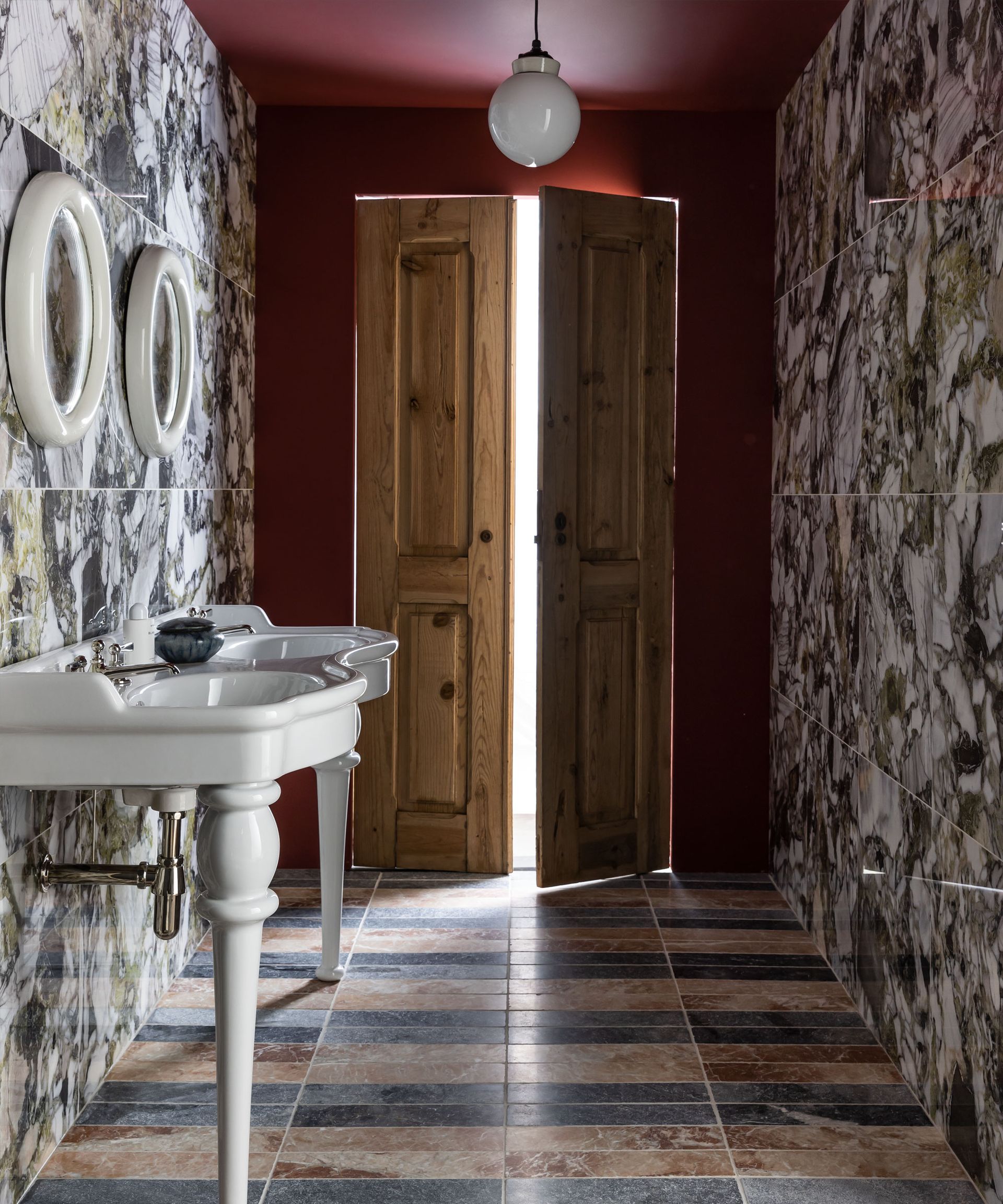 Ceiling paint ideas are definitely one of the biggest trends set to dominate interior design in 2023. Making the most out of this often-neglected fifth wall can not only make for a statement focal point, but our paint experts also reveal how it is a trick often used by designers to increase the feeling of space in a room.
'Another technique to help the room feel bigger is to take the same color over the walls, ceiling and trim, this helps to blur the natural height of your walls with some soft color saturation,' says Patrick O'Donnell from Farrow & Ball.
Ruth Mottershead, creative director at Little Greene supports this and says, 'including the ceiling in your design scheme has become increasingly important. It is often the largest expanse of color you will have in a space, so it will have a big impact on how the room will feel.'
However, if painting the ceiling feels a step too far in your narrow space, Helen Shaw from Benjamin Moore advises instead to, 'paint a strong color up to picture rail height, with white above. This makes the ceiling feel further away and the room less claustrophobic and narrow.'
Ruth Mottershead is creative director of the family run paint and wallpaper businesses Little Greene and Paint & Paper Library, who specialize in creating luxurious paint and wallpaper that represent 300 years of decorative history.
6. Get clever with lines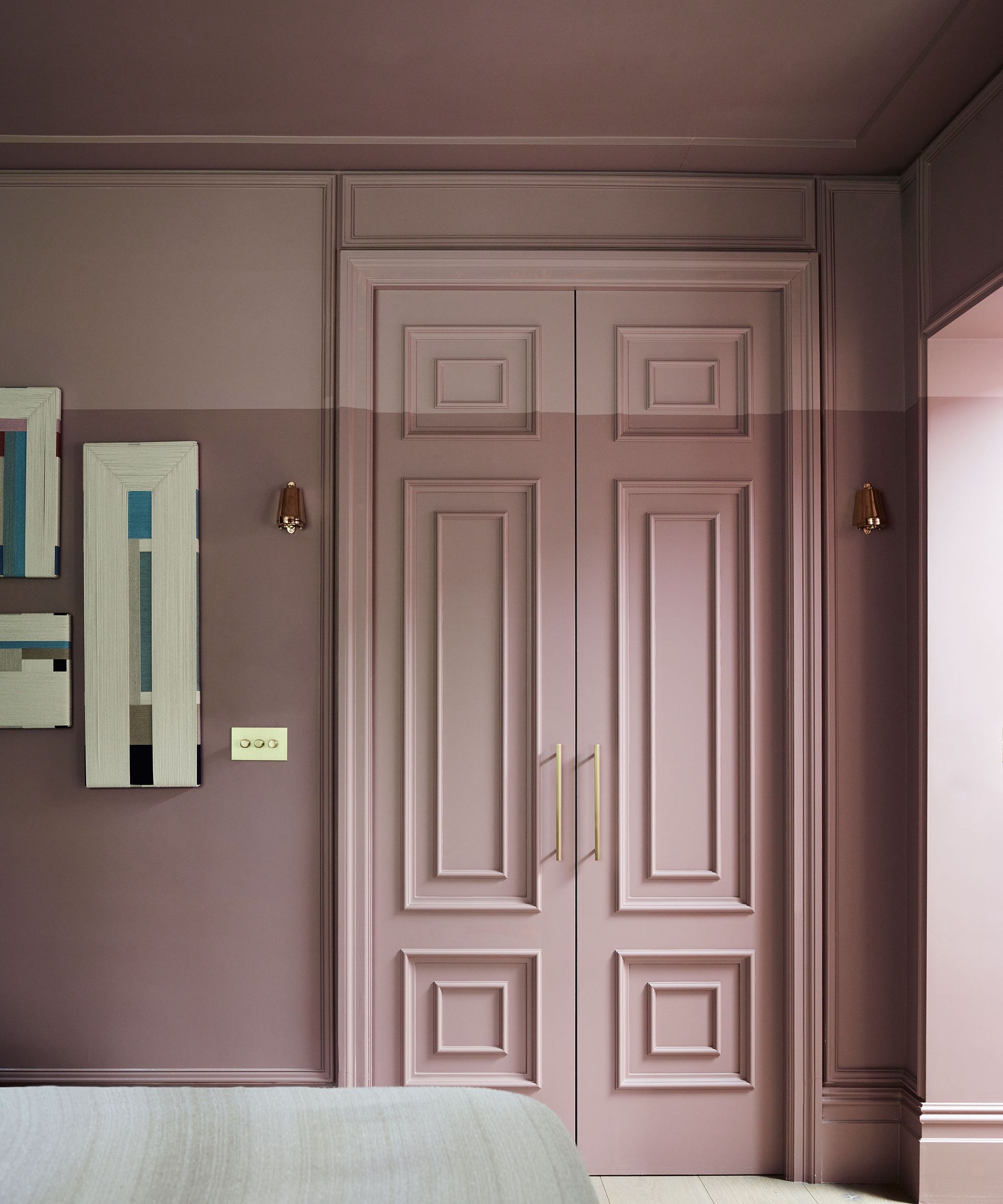 From painted stripes on the ceiling to panels of paint wrapped around the room, incorporating horizontal painted lines into your narrow space can trick the eye into thinking a room is bigger than it actually is by drawing your gaze outwards.
Helen Shaw from Benjamin Moore explains, 'adding horizontal detailing, such as painting just one strip on a back wall in a darker color will draw the eye immediately upwards to the ceiling, altering the perception of the size and height of the room.'
Just like vertical decorating can be used to help make a room feel taller, horizontal stripes can make a room feel wider.
7. Color drench the space
Justyna Korczynska, Crown Paints color expert and senior designer says, 'color drenching, especially when using darker colors, works best in small spaces. By enveloping a small room in color, the focus shifts from noticing the size of that space to just appreciating the shade that surrounds us.
Rich, bold colors work best for color drenching. If you feel brave, you can go for a really dark shade for a strong, dramatic effect, but it's better to avoid too bright shades, as they could become overpowering, especially in smaller spaces. When using more than one color, choose shades with similar intensity, or use the same color in lighter and darker shades – harmony is very important, so avoid putting together two very contrasting shades.
Injecting colors we love into our homes can give us a boost of positive energy and improve comfort in the spaces we live in. Color drenching is a simple and effective way to achieve a dramatic transformation of the bleakest of rooms in our homes.'
Justyna Korczynska is a senior designer and color expert at Crown Paints, and specializes in graphic design and color and trend forecasting for the brand.
Which paint color makes room look wider?
As we have explored with our paint experts, there are many different colors to choose from, both light and dark, that can help to make a narrow room look wider.
If you're wanting to create a narrow room that feels light and bright, stick to more neutral room ideas, such as an accent wall painted in a soft pink or enveloping the whole room in a glossy off-white.
Darker colors can be a great choice for a more impactful look, especially when painting the ceiling or embracing a color-drenched scheme. Tricking the eye and distracting our focus from the size of the room, dark colors, such as deep blue, earthy green, or even black, will really make a statement in a narrow room.
How do you make a small room look bigger?
Along with the collection of paint ideas that we have presented in this piece, there are many other techniques you can use in combination to help a small room look bigger.
Exploring scale in interior design can often help small rooms look bigger; from scaling up your furniture to embracing a maximalist use of print and pattern.
Think carefully about the layout of your furniture and how you can zone your small space into different sections – lighting can be a great tool to use here, along with rugs and color.
Also, organizing a small space with clever storage solutions will always be beneficial, having fewer unsightly items on show will only make the room feel more spacious and less cluttered.
Sign up to the Homes & Gardens newsletter
Decor Ideas. Project Inspiration. Expert Advice. Delivered to your inbox.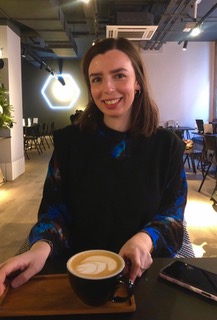 Zara joined Homes & Gardens in February 2022 as a Content Editor. After studying English Literature at University, she worked as an Ecommerce Website Editor, Content Writer and Buying Intern at multiple independent businesses within the luxury retail and lifestyle sectors. Her role at Homes & Gardens unites her love, experience and passion for the world of design and desire to create inspiring written content. She enjoys nothing more than discovering new trends, brands and products, whether that be in fashion, interior design or lifestyle.