Valspar's Color of the Year 2024 is the boldest 'new neutral' we've seen yet – and we're on board
We spoke to Sue Kim, Director of Color Marketing at Valspar to learn all about the comforting color for 2024 and how to decorate with it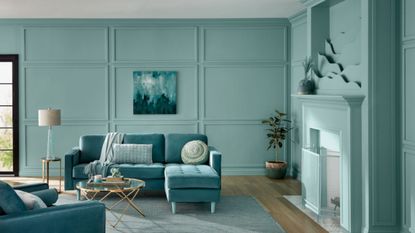 (Image credit: Valspar)
Sign up to the Homes & Gardens newsletter
Decor Ideas. Project Inspiration. Expert Advice. Delivered to your inbox.
Thank you for signing up to Homes & Gardens. You will receive a verification email shortly.
There was a problem. Please refresh the page and try again.
Renowned paint and coatings brand Valspar has launched its Color of the Year for 2024: Renew Blue. Described as a 'balanced blue with a touch of grayed sea-green', the hue hones in on the importance of using color trends for well-being in the home, inspiring homeowners to create calming and restorative spaces.
'Renew Blue is an incredibly versatile and all-season shade that anyone can envision in their space. Inspired by fleeting elements like fog, mist, clouds, and glacier lakes, Renew Blue elevates the everyday mood, encourages self-expression, and evokes a feeling of balance and calm, with a twist of unique spontaneity,' explains Sue Kim, Valspar Director of Color Marketing.
Marking the brand's 15th anniversary of its annual Color of the Year, the 2024 announcement signifies a simplified approach with one singular color, in contrast to the historical selection of 12 Colors of the Year.'
The 2024 Color of the Year kicks off a simplified approach in color inspiration,' said Kim. 'Our home is a space where we are creating a sense of comfort and slowing down. Having one color adaptable enough to lead any design project helps consumers feel in control of their space and their vision.'
The Inspiration Behind 2024's Color Of The Year
When forecasting color to mark the year ahead, it's essential to not only respond to references from the world around us but to translate that into a usable shade that can be seamlessly integrated into the home. I sat down with Sue Kim to discuss how Valspar crafted this balance for its 2024 offering.
Renew Blue is a nature-inspired color to boost well-being, which Kim defines as a 'poetic and idealistic' approach. Instead of mimicking the very colors that we associate with nature, it has been referenced in Renew Blue for its momentary and fleeting qualities, inspiring homeowners to take solace in nature to create a steadfast sanctuary at home shaped by the most relaxing colors.
Sue Kim is Director of Color Marketing for Valspar, forecasting the brand's annual color for over 10 years. With a passion for translating color through key lifestyle trends to create versatile color schemes for the home, she is an expert in enhancing spaces through color.
Thanks to this softer approach, the end result is a highly versatile shade that can be integrated into a number of different spaces. 'The versatility comes with a balance of both warm and cool: Renew Blue has both green and blue but with a warm undertone.'
Described as a 'new neutral', Kim predicts that color will take on more of a leading role in the home in the year ahead, marking a change from decorating with neutrals. Whilst classic neutral tones play a key role in establishing familiarity in the home – colors that were used heavily during the pandemic thanks to their reassuring qualities – Kim is hopeful for a shift to more adventurous backdrop colors: 'Starting with Renew Blue next year, I can see the colors coming into more conversation in the next couple of years.'
How To Use The 2024 Color Of The Year
'Blue is a classic shade that has become the new neutral for today's home and can be mixed and matched to fit a variety of design styles and applications,' says Kim. Renew Blue has not just been created for use inside the home, but as a strong color choice for exteriors, too. Kim remarks that shades akin to Renew Blue are 'very familiar in North America, as Southern homes often have their front porch, ceilings, shutters adorned with this lighter color.'
Nodding to the cottage-core trend, it's a sentimental color that has been refreshed for modern use. If using the shade in an outdoor space, Kim advises keeping decking to a lighter-toned natural wood to best complement the color.
Inside the home, Renew Blue can be used as an 'anchoring' color that grounds busy rooms which attract lots of activity day-to-day, such as the kitchen, to bring a sense of calmness. Kim also references color drenching as a design style that works well with Renew Blue, acting as a dominant color to create an enclosed and cozy space, such as in a cozy living room.
By contrast, the color can also work well in a quieter, less-focal room in the home, such as for nursery ideas: 'It works as more of a harmonizer to the rest of the environment,' explains Kim, who points out its ability to provide a seasonless feel that favors a shift from gray tones that have been commonly opted for in quieter rooms.
Whilst using Renew Blue as a backdrop in the home may be too daring for some, Kim notes that the color can instead be integrated in more subtle ways, such as by opting to paint the doors and trims in a room as shown above.
'Doors and trims are definitely last things that we think about and we often leave as a manufacturer white,' she explains whilst anticipating the use of brighter accent colors, such as Renew Blue as a successful design choice to elevate a room.
However you choose to utilize 2024's Color of the Year, Kim is hopeful that homeowners and interior designers alike will embrace decorating with blue across projects to reap the benefits of its grounding and restorative qualities that bring harmony to the home.
FAQs
Where can I buy the Valspar Color of the Year?
Valspar's 2024 Color of the Year is available now exclusively at Lowe's stores nationwide, on Lowes.com, and on the Lowe's mobile app. You can also find out more information at Valspar Color of the Year.
Sign up to the Homes & Gardens newsletter
Decor Ideas. Project Inspiration. Expert Advice. Delivered to your inbox.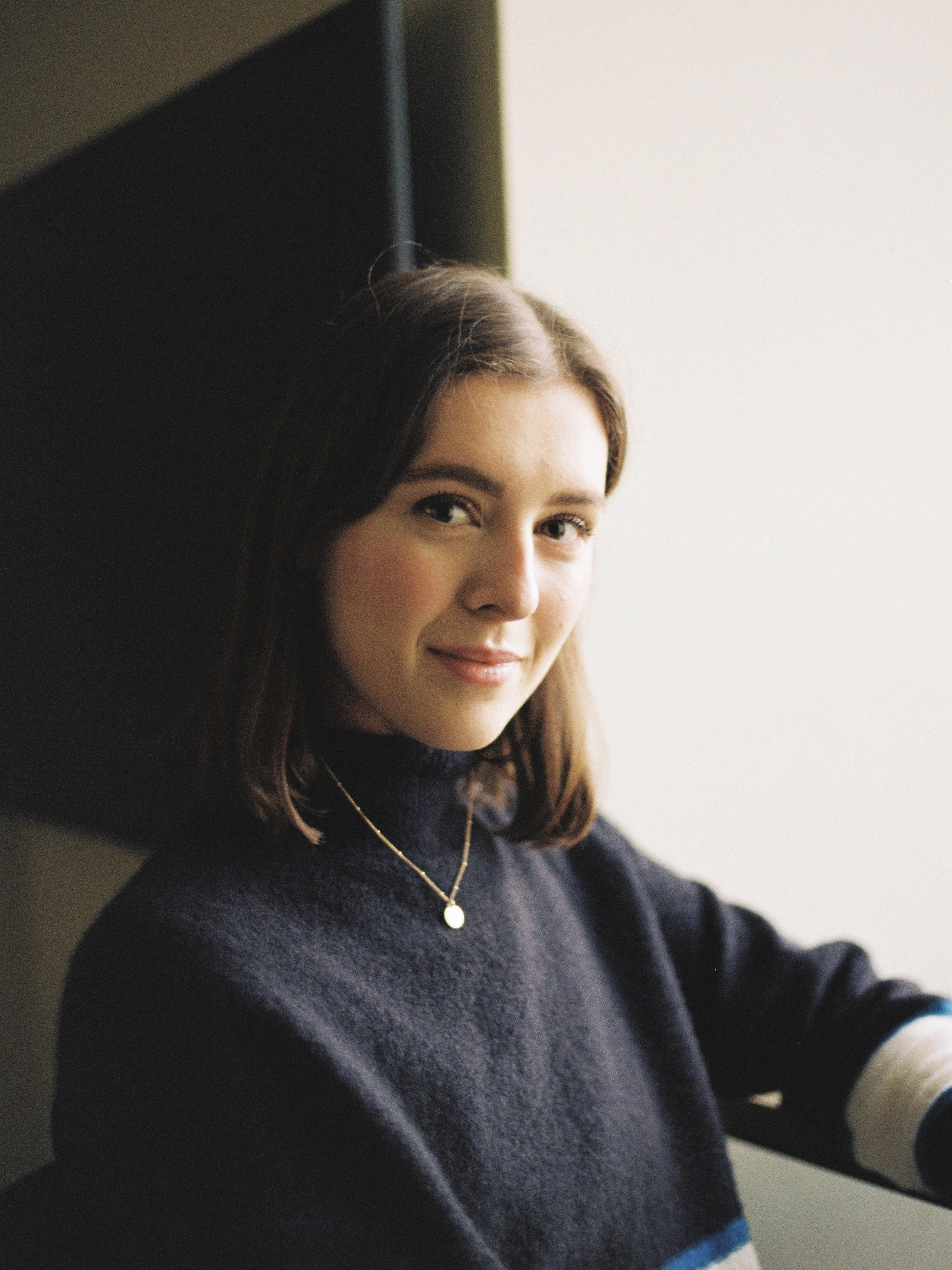 Emily Moorman is a News Writer at Homes & Gardens, working across a range of topics spanning interiors, celebrity and emerging trends. With a background in the fashion industry, Emily is well-versed in the world of design and trend cycles. Her undergraduate degree was in Fashion Communication and Promotion which she studied at Norwich University of The Arts, specialising in writing and digital communications.