What are the most energizing colors? Designers say these 5 hues will enliven the home
According to design experts, these 5 hues will energize the home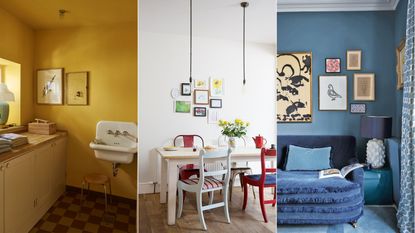 (Image credit: Farrow & Ball | Future, Katie Lee Photography | Future, James Merrell)
The colors you choose in your home decor can have a significant impact on the way a particular room makes you feel. While pared-back neutrals are known for creating a calming feel, saturated hues, on the other hand, can energize the home and spark a feeling of creativity.
Choosing color trends throughout your home all comes down to how you want to feel, and this can vary from room to room. For those who are drawn to decorating with color ideas, we're exploring what the most energizing colors are, according to design experts, to help you on your way to creating a vibrant feel in your home decor.
'Scientific studies have shown that colors can influence our mood, and vibrant, bold colors tend to make us feel more energized,' explains Joshua Smith, Principal and Founder of Joshua Smith Inc.
What are the most energizing colors?
'Any color can infuse a room with energy when used properly and paired with the right furnishings,' says Marzia Dainelli of Dainelli Studio. 'The key is to create a harmonious balance that allows the main color to stand out without overpowering the entire room.'
While there are endless possibilities for creating an energizing feel in the home, below, we've rounded up five of the best paint ideas that are guaranteed to uplift your home with their vibrant tones. If you're not afraid to make a loud statement with bold colors, then this is for you.
1. Red
'When it comes to energizing colors, red is king,' says interior designer Matthew Williamson. 'It's rich and intense, so you don't need to load it on to make an impact. Rather than using it as a top-to-toe color, I now use it with restraint to highlight and draw attention to an accessory or piece of furniture that I particularly want to stand out. A single piece picked out in red can do wonders for the space. I always try to bear this in mind when putting together schemes for whole rooms and rein in the voice in my head telling me to go full-throttle red. Instead, use it in moderation and as a full-bodied contrast to softer shades.'
Victoria Holly, founder of Victoria Holly Interiors also recommends red as an energizing color: 'Red has transcended traditional associations and become a versatile and bold choice for interior design. From vibrant red accessories to rich, deep red color schemes, the color breathes life into otherwise mundane spaces.'
When deciding on which type of red hue to adopt, there are endless options. From rich red color schemes through burgundies which will create a warming feel, to orange-reds which will create a vibrant look, you can decide on how much of a statement you want to make by decorating with red.
'Spiced reds such as Rectory Red are great to get the heart pumping,' adds Farrow & Ball color expert Patrick O'Donnell. 'Use in a small, poorly lit space for an unexpected hit of color saturation – such as a powder room.'
Patrick O'Donnell is Farrow & Ball's color consultant & brand ambassador and has been with the brand since 2012. Patrick works with designers in the UK and North America, helping to bring their projects alive with the iconic, F&B color palette.
2. White
While you may not naturally associate white as being a particularly energizing color, a sharp white hue can act as a fresh backdrop in the home which can indeed create an energized feel.
'A form of white is always a go-to when designing a space that needs to feel energized,' says interior designer Luis Carmona, founder of VERDE Interior Design. 'White evokes clean, pure, and light which will make a space feel more alive. White also reflects light quite brilliantly which will help open up the space, making it feel larger.'
If you're drawn to white room ideas to create an energized feel, make sure you opt for a true shade of white, as softer, warm whites will promote more of a calming environment instead of the desired sharp look. Incorporating an element of color through the furniture, as pictured above, is a great idea for white walls and can further complement the overall scheme by creating a contrasting look.
3. Yellow
'To lift the spirits, I use yellow wherever I can,' says Matthew Williamson. 'Bright, optimistic, and energizing, you can't go wrong with yellow in the home, as it sparks instant joy. I find yellow in all its variants to be such a vibrant and cheering color – it's more versatile than people think and so unexpected.'
Matthew Williamson is an award-winning, British interior designer known predominantly for his unique use of pattern and color. Alongside his growing residential and commercial design portfolio, Matthew has also launched a series of homeware collections in collaboration with John Lewis, Pooky, Roome London, Obeetee, and more.
Patrick O'Donnell also advises that decorating with yellow is a good choice if you're looking to create an energized feel in the home, and specifically recommends Farrow & Ball's Babouche to achieve this look: 'Use judiciously as a highlighting accent such as a chimney breast or even a piece of free-standing furniture such as a bookcase or even an island in your kitchen,' he explains. 'It will team perfectly as a pop of color in a sea of warm, soft greys, or add vibrancy to a mid-century color palette.'
4. Green
Green, a color commonly associated with nature and used to promote a restful feel in the home, can also be used to spark energy. 'Green is having a moment and has become very popular with kitchen cabinets,' explains Kara Piepmeyer, founder of design studio Studio Kosma. 'I'm seeing all different shades of green – from more yellow-based mossy greens to sage greens and deep emeralds. Green is such a timeless, versatile, and energizing color. It can make a bold statement in the kitchen or be more subdued and luxurious.'
Decorating with green can be a good choice if you want to create an uplifting feel in the home, but still want a feeling of calmness that you may not necessarily be able to achieve with highly saturated primary colors. Opt for a mid-tone green to strike a balance, which will pair well with many design styles, from traditional decorating ideas to mid-century modern.
Farrow & Ball, How to Redecorate
Looking for more color inspiration? Farrow & Ball have you covered with this super informative book that's filled with lovely inspiring spaces but also plenty of practical advice.
5. Blue
Lastly, blue is another classic hue that experts say can promote an energizing feel in the home. 'Blues are usually known for their calming qualities, but in their stronger, darker, or more vibrant forms, they can be energizing,' explains Ashley McCollum, color expert at Glidden.
Ashley McCollum is a Marketing Manager and color expert for PPG's Architectural Coatings business in the U.S. and Canada. Prior to joining PPG in 2017, Ashley's career was heavily focused on color and visual merchandising for retail environments. Ashley earned her MBA in Marketing/Management from Slippery Rock University of Pennsylvania.
Marzia Dainelli also recommends decorating with blue as an energizing color and gives her advice for the best variations of blue to embrace for an effective decor scheme: 'Blue can catch the eye and lend a unique flavor to the surroundings when paired with light shades. Opting for vibrant shades of blue, such as turquoise or cobalt, can convey a feeling of freshness and harmony, especially in spaces such as bedrooms or lounging areas. To maintain balance, it is advisable to pair blue with neutral colors such as white or beige.'
FAQs
What's the best way of decorating with vibrant colors?
Opting for highly saturated, energizing colors can feel like a bold move. While some people enjoy the maximalist decor trend and fully embrace bright colors, others may be more included in understated decor schemes. Choosing to incorporate energizing hues doesn't need to mean fully coating the walls however, you can equally approach decorating with these hues in a more reserved way. Below, interior designer and color expert Lauren Jacobsen explains how to decorate with vibrant hues whilst maintaining a balanced look.
'High-energy colors work best in the public areas of the house like family rooms, dining rooms, laundry rooms, and foyers, and can be subdued by pairing them with neutral colors. To make your home feel cohesive with these stronger colors, start by selecting a dominant color, then bring that color or variations in the same temperature family through the house using percentages of it. This will give the house continuity throughout.'
And lastly, she adds: 'Not all high-energy colors need to end up on the walls, think of accents like pillows, furniture fabrics, and accessories. You do not need to commit to an entire room of just one color to feel the benefits.'
---
Whether you're used to decorating with saturated hues to create an uplifting decor scheme or are just exploring the idea of adding vibrant colors to your home, there are so many ways to create an energized feel, even if you prefer to stick to classic, crisp whites. Remember that you can always test out colors in small amounts before fully committing, to ensure you avoid making interior design mistakes.
Sign up to the Homes & Gardens newsletter
Decor Ideas. Project Inspiration. Expert Advice. Delivered to your inbox.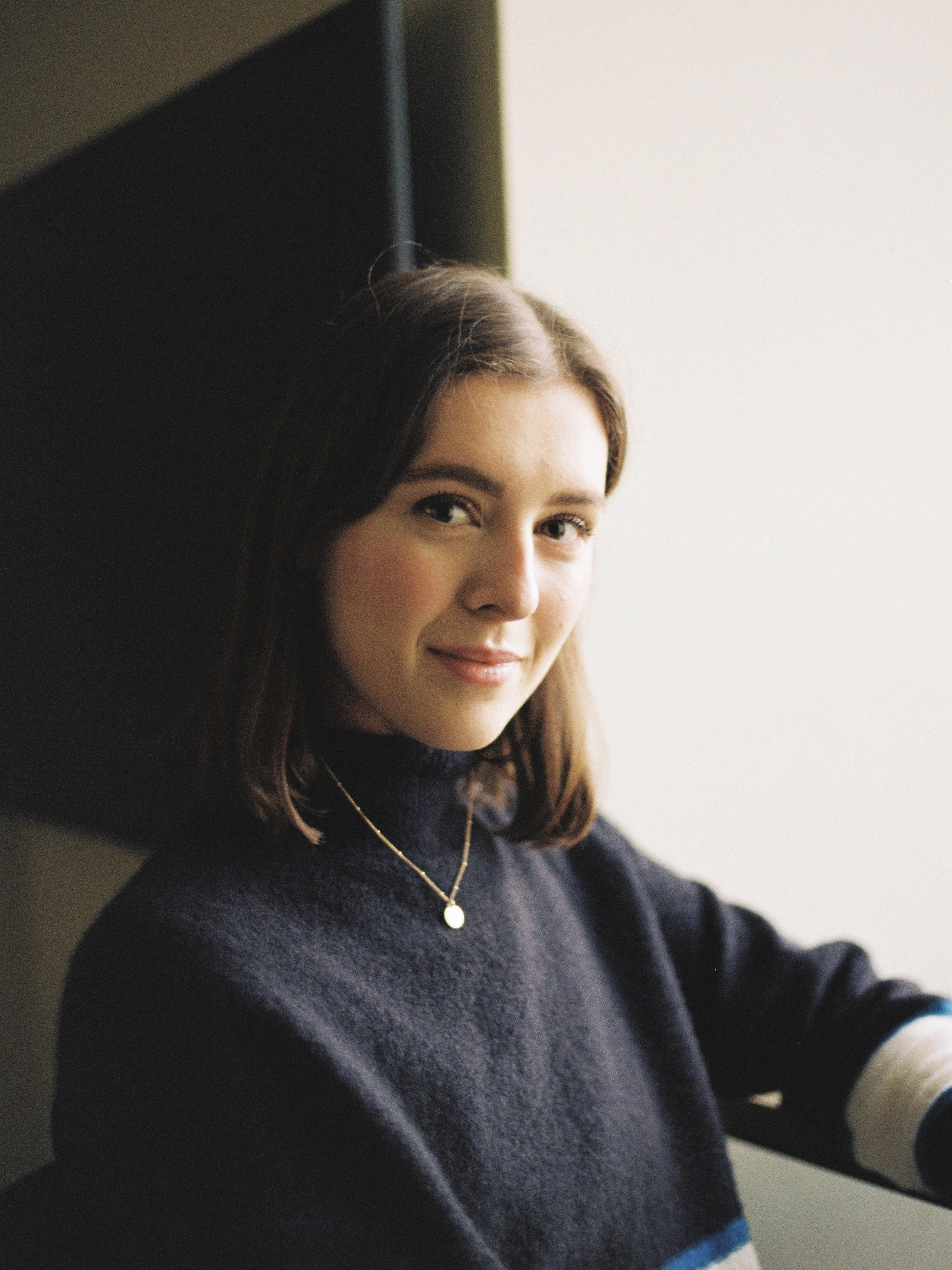 Emily Moorman is a News Writer at Homes & Gardens, working across a range of topics spanning interiors, celebrity and emerging trends. With a background in the fashion industry, Emily is well-versed in the world of design and trend cycles. Her undergraduate degree was in Fashion Communication and Promotion which she studied at Norwich University of The Arts, specialising in writing and digital communications.