How to organize cookbooks – 8 stylish storage solutions to turn your recipes into artwork
Keep cookbooks close to hand with these eight practical storage spots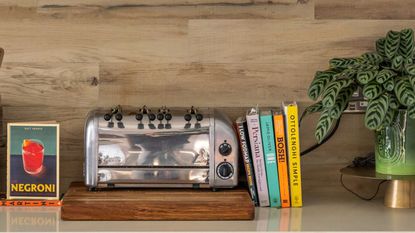 (Image credit: Minthouse)
Sign up to the Homes & Gardens newsletter
Decor Ideas. Project Inspiration. Expert Advice. Delivered to your inbox.
Thank you for signing up to Homes & Gardens. You will receive a verification email shortly.
There was a problem. Please refresh the page and try again.
Our cookbooks can be tricky to organize – their bulky size means they are best kept on a bookshelf, but their purpose demands a prime spot in our kitchens. So how do you organize cookbooks?
There are several book storage ideas that can work well in a kitchen no matter its shape or size – the trick is to get creative, eliminating empty space in a kitchen and avoiding stacking them up on important countertops.
Here, interior designers and professional organizers share their eight favorite ways for organizing and displaying cookbooks to keep these dinner-time essentials close to hand.
How to organize cookbooks
One of the main benefits of cookbooks in comparison to regular household reads is they are often large hardbacks with beautiful imagery and wonderfully aesthetic colors – especially celebrity cookbooks. As a result, it is easy to treat them as we would coffee table books, making them a statement art piece that we don't always have to hide away.
Here is how to display them while keeping your kitchen neat.
1. Display cookbooks on window shelves
Kitchen shelving is an obvious spot to keep your cookbooks within easy reach and out of the way of your cooking flow. However, Emily Mackie, award-winning interior designer and founder of Inspired Interiors suggests making your storage a little more interesting by keeping cookbooks on window shelves to help illuminate the covers and make an eye-catching kitchen feature.
'I love it if you have a window in the kitchen to put glass shelves in front of them to have your favorite cookbooks. It can also be a nice spot to display things and grow herbs without blocking the light. It is like a different version of window treatment.'
2. Integrate cookbooks into your island
Kitchen islands are a great way to add more workspace to your kitchen, but many of us overlook their capacity for extra storage.
Whether you integrate closed-door kitchen island storage (perhaps with glass doors) or add in shelving, storing cookbooks in your island keeps them out of the way but also in easy reach, points out Samantha Pratt, interior designer and founder of Samantha Ashley Designs.
'This kind of storage is great for both frequent cooks who want a more minimalist kitchen and for someone who needs those extra books occasionally throughout the year as it usually goes unnoticed as a discreet place for storage,' she says.
Samantha is an experienced interior designer with a history of working in the textiles and ceramics industry, having started her career in set design for theatre. She started her design company nearly four years ago, with the goal of carrying the skills she had learned in the past to her own business and developing her style.
3. Move a bookshelf into your kitchen
Most of us have fitted kitchens that are installed and then left as is, but there is no harm in adding in some extra floating furniture to make space for some extra cookbooks, crockery, and dried food goods. Adding a small bookshelf or two to your kitchen keeps your cookbooks exactly where you need them without having to hide them in a cabinet, take up pantry storage, or clutter your counters, says Amélie Saint-Jacques, professional home organizer Kon-Marie consultant, and founder of Amélie Organizes.
'I have a lot of cookbooks myself and work with clients who do as well. I purchased two narrow bookcases to store them in my kitchen. If space is an issue, consider only keeping the most frequently used ones in the kitchen, storing the others elsewhere (you can rotate them out according to season or personal taste, for example).'
Amélie Saint-Jacques is a certified KonMari Consultant and professional organizer based in San Antonio with years of experience in professional tidying.
4. Think of cookbooks as decor pieces
Cookbooks offer a unique glimpse into the tastes of the homeowner, so it only makes sense to treat them more as decor pieces and scatter them internationally throughout your kitchen to add accents of color and interest to this otherwise purely practical room, suggests Madison Popper, interior designer and founder of Chill Casa Home.
'It is easy to stack cookbooks on wall shelves around where you cook, but you can really get creative with your placement,' he shares. 'I like to use books as a finisher at the ends of shelves with a curated selection of kitchen decor or collectibles, following the rules of the clustering trend to make the space feel lived-in without it looking cluttered or cramped.
'You can also add your cookbooks to display pantries to break up the glasses of dried food goods – adding another layer to showing off your chef's skills.'
5. Present a prized cookbook on a stand
Decorating kitchen counters needs to be done carefully to prevent them from becoming cluttered. An easy way to do this is to use kitchen items you use regularly – such as a well-loved cookbook on a decorative stand, Artem Kropovinsky, interior designer and founder of Arsight recommends. A standing book on the counter can also be strategically placed to help hide the appliance cords on counters too.
'It's not just a display; it can help keep the book open when you're cooking and protect it from stains or damage. Select a stand that complements your kitchen aesthetic, whether it's metallic, wooden, or ceramic.'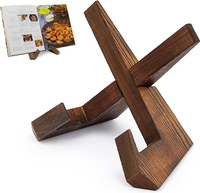 Wooden Cookbook Stand | $15.99 at Amazon
I use this exact cookbook stand in my small kitchen and love the rustic feel it gives to the space. Better yet, it folds down into two pieces for easy storage when I need that little bit more counter space.
6. Treat cookbooks as coffee table pieces
Cookbooks and coffee table books fall into very similar categories – large, colorful, picturesque, and informational. Amelie Saint-Jacques, professional organizer says that when it comes to thick, reference-type cookbooks, 'they are often nice enough to be kept on a coffee table in the living room, a kitchen sideboard, an unused spot of a kitchen island, or a lesser used dining table – not just on shelving.'
Allow your cookbooks to tell a story about your favorite cuisines, how you like to cook, and even tales of your travels.
7. Display books on door backs
If you have a small kitchen and are limited on storage, then using vertical height on the backs of doors can be a creative solution to housing your cookbooks, Samantha Pratt, interior designer advises.
'In one of my projects, we concealed a door to a small pantry as an inlaid shelving unit,' Samantha shares. 'It is unconventional but certainly fun!'
8. Use picture shelves to turn cookbooks into art pieces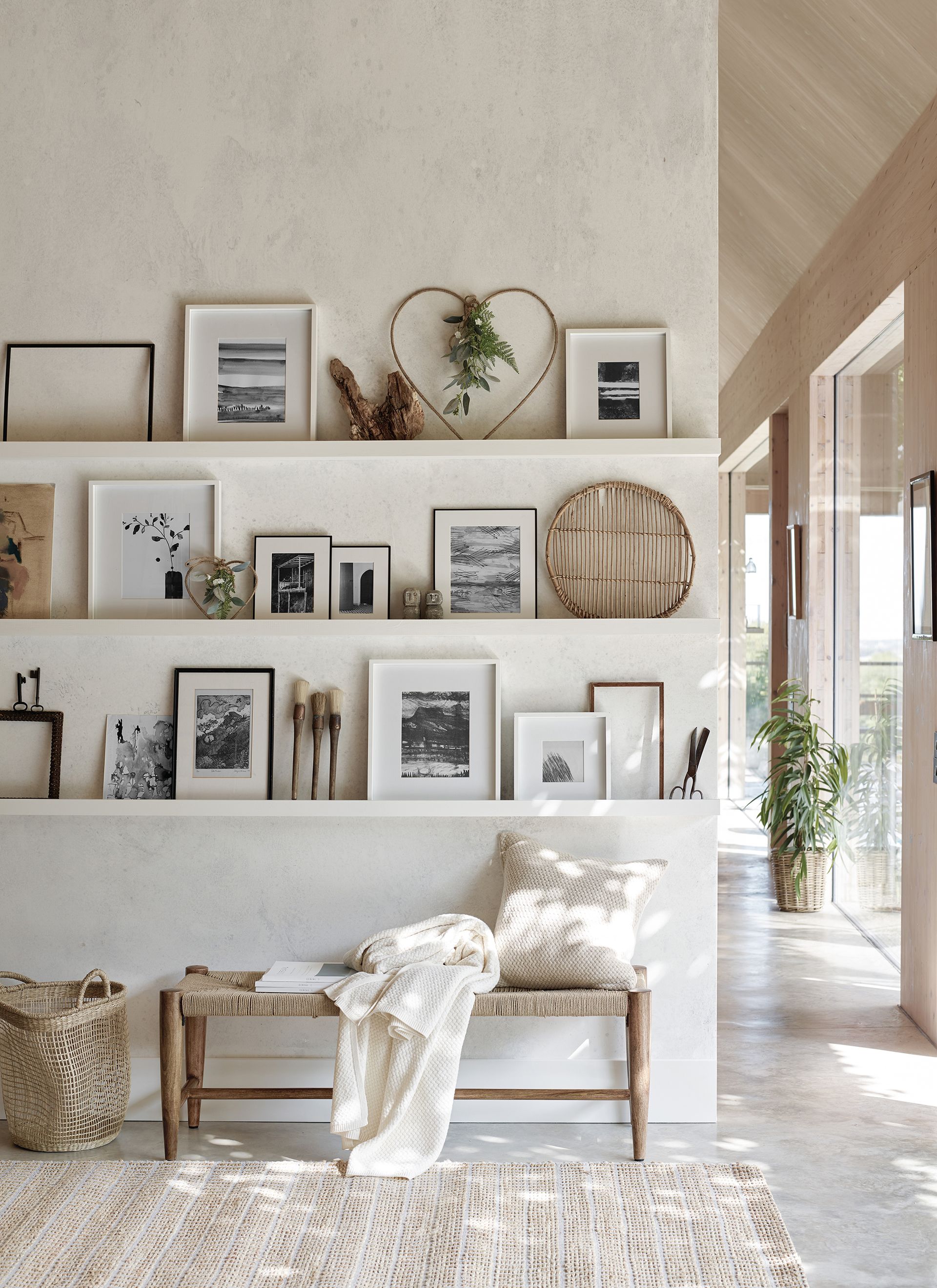 There are more ways to decorate with books than laying them out on tables, reminds Millie Hurst, Solved section editor at Homes & Gardens. 'Picture shelving is a great narrow storage solution to make use of underutilized wall space in a kitchen,' she explains. 'Standing books leaning against the wall turns your cookbooks into the perfect kitchen wall decor – with the added bonus of being able to take them down and flick through them quickly when meal planning. Having them on display like this can also help to inspire you when you are stuck on what to cook for an evening.'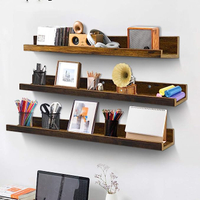 Wooden Picture Shelves | $47.99 at Amazon
These wooden picture shelves float on your walls, with a sturdy lip to keep your leaning cookbooks securely on your wall while also easy to take off and on.
Millie Hurst is Section Editor at Homes & Gardens, overseeing the Solved section, which provides readers with practical advice for their homes. Millie has written about and tried out countless cleaning and DIY hacks in the six years since she became a journalist, and has worked in both London and New York. She is now also training to become an interior designer.
FAQs
What cookbooks should I keep when decluttering?
When decluttering a kitchen and your cookbooks, you should keep hold of any books that you use regularly, or have special meaning to you – such as books that contain recipes made for special occasions. If you have cookbooks where you only like a few of the recipes, you can scan these into your phone or tablet to keep a digital copy, or go old-school and write the recipe out before donating the book to make space in your kitchen.
How do chefs organize their recipes?
When dealing with individual recipe cards, professional chefs use a few different methods to keep them neat and organized. They may put them into folder systems that can be flipped through like a regular cookbook, or filed away in small filing boxes in alphabetical order to make taking out an individual card easy at a moment's notice. You could also opt to digitize the recipe cards, scanning them into your phone or tablet to slim down how many things you have in your kitchen.
---
Cookbooks need not pose a drastic obstacle when trying to organize a kitchen. Thinking of them as more than just books and instead framing them as art or collectibles can help open up new storage solutions that keep your home practical. Just be sure to declutter books regularly and remove any in your collection that you don't use or like to make space for new additions.
Sign up to the Homes & Gardens newsletter
Decor Ideas. Project Inspiration. Expert Advice. Delivered to your inbox.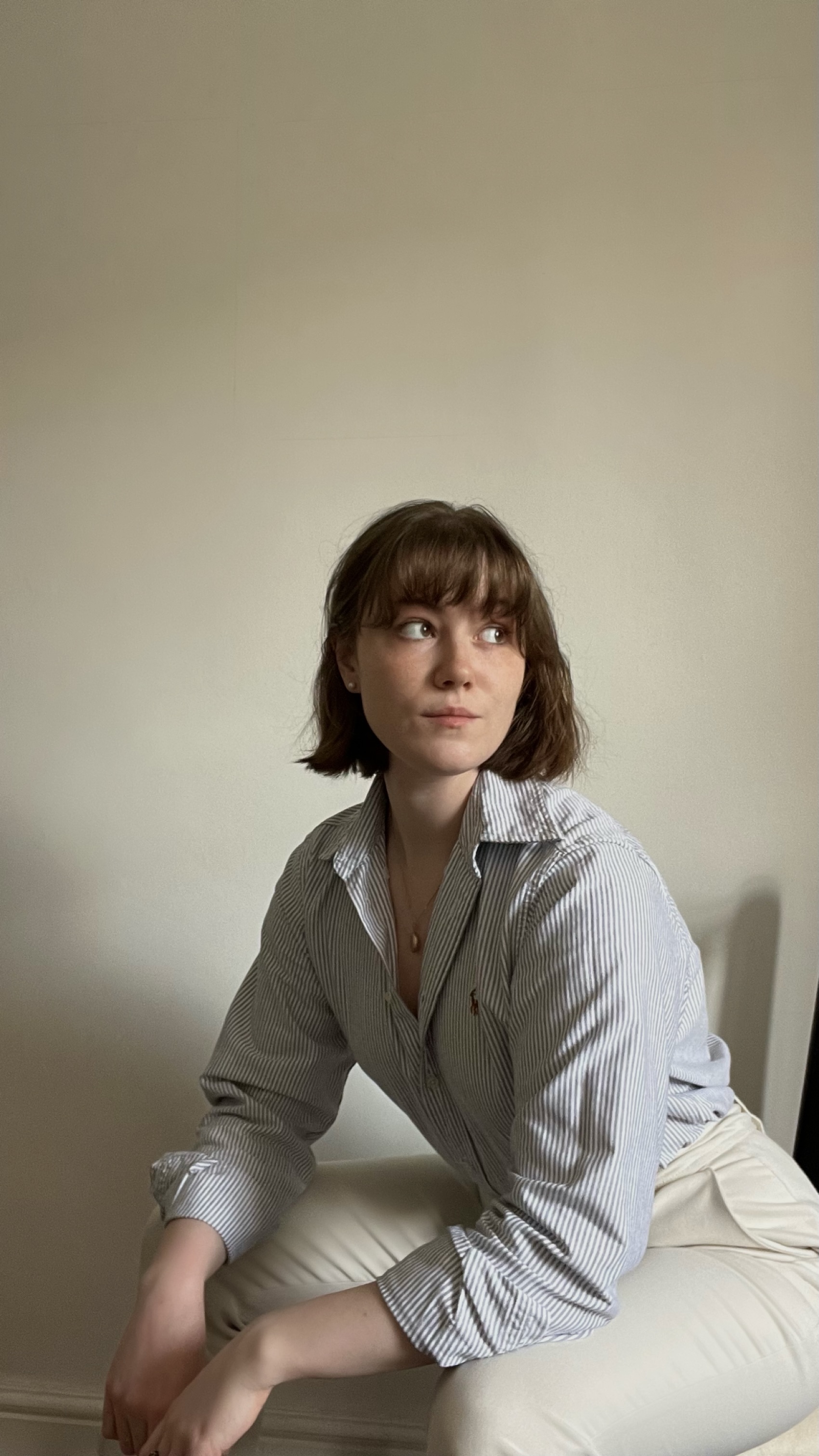 Chiana has been at Homes & Gardens for a year, having started her journey in interior journalism as part of the graduate program. She spends most of her time producing content for the Solved section of the website, helping readers get the most out of their homes through clever decluttering, cleaning, and tidying tips – many of which she tests and reviews herself in her home in Lancaster to ensure they will consistently deliver for her readers and dabbles in the latest design trends. She also has a first-class degree in Literature from Lancaster University.