Should a kitchen floor match countertops? An expert walkthrough of the pros and cons
Deciding between a kitchen floor that matches or contrasts with your countertops? Take a look at the pros and cons before making your choice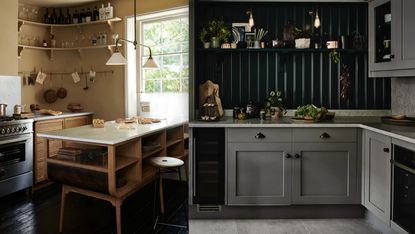 (Image credit: Devol/John Lewis of Hungerford)
Should a kitchen floor match the countertops you've chosen for the room? It's a decision you'll need to make whether you're planning a full remodel of your kitchen ideas or simply upgrading your space with brand-new kitchen flooring and replacement cabinet countertops.
The flooring is quite literally the foundation of your kitchen, and as such, it needs to work alongside your cabinetry and countertops to create a cohesive, well-designed space. There are pros and cons to matching your kitchen flooring with countertops, especially if your counters are very light or very dark. You'll also need to think about the cabinets, which come between both the floor and the work surfaces.
We've quizzed Homes & Gardens experts and interior designers to discover the pros and cons of matching your floors and countertops or opting for contrasting colors in your kitchen design.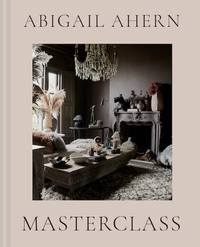 Masterclass, Abigail Ahern| From $39.99/£24.45 at Amazon
Discover the building blocks of a beautifully designed home – from walls and floors to seating, lighting and accessories – from powerhouse of interior design, Abigail Ahern.
Should a kitchen floor match countertops?
Most of the excitement and energy we put into a kitchen remodel comes with selecting the cabinets and countertops – after all, they're the fundamentals of any kitchen design. But there's an argument that we should choose the floor first, as that will inform every design decision we make after, including whether the kitchen floor should match or contrast with the countertops.
'Flooring is one of decorating's most important decisions: it is the foundation point, both literally and visually, for everything else,' asserts interior designer Abigail Ahern in her new book, Masterclass. 'Every view and piece you place in a room will be affected by what's underneath, so look upon your floors as the base upon which all other decorating decisions are made.'
Light or dark, patterned or plain, your kitchen flooring and countertops can work in partnership, or else be beautifully different in their design. The best option will depend on the size of your room, the look of your cabinets, and the amount of light in the space. You may also want to consider adjacent or linked areas, such as a utility room or pantry, a dining room or kitchen eating area, or a seating and living area within an open-plan kitchen.
The pros of matching kitchen floor and countertops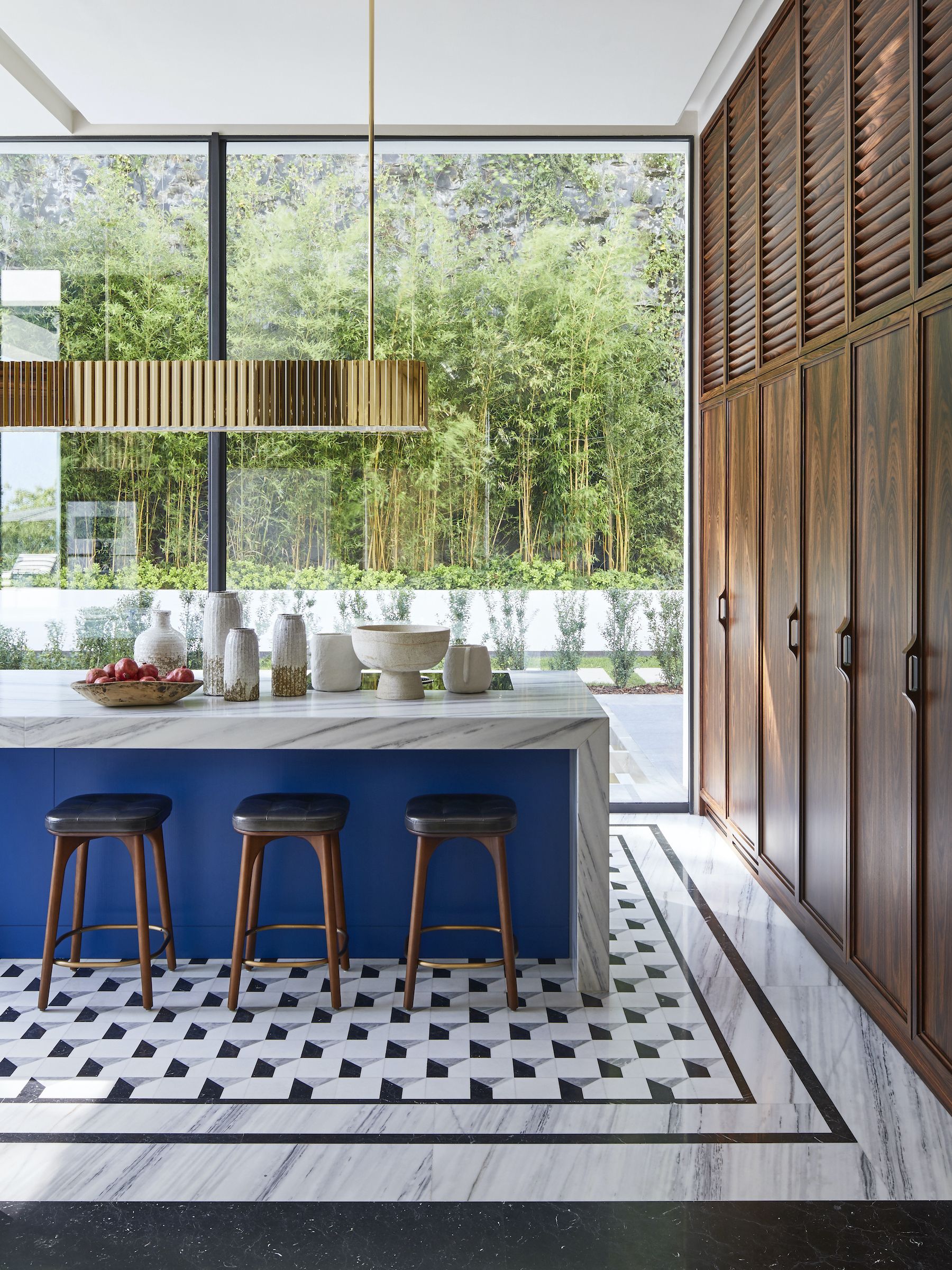 Lucy Searle, Global Editor in Chief of Homes & Gardens, is a pro when it comes to designing kitchens – she has remodeled nine kitchens of her own and picked up a ton of expertise along the way.
'My tip would always be to look at your flooring, cabinet, and countertop options next to each other, to check that the colors, textures and finish, and materials, all look good together,' she says.
'The advantage of matching your countertops to your kitchen floor is that you have a continuity of color and finish, especially if your cabinetry also matches the look. Classic examples are a marble countertop with a marble tile floor for luxe appeal, a concrete counter with a gray concrete floor, or wooden countertops with a complementary wood kitchen floor.
The cons of matching kitchen flooring and countertops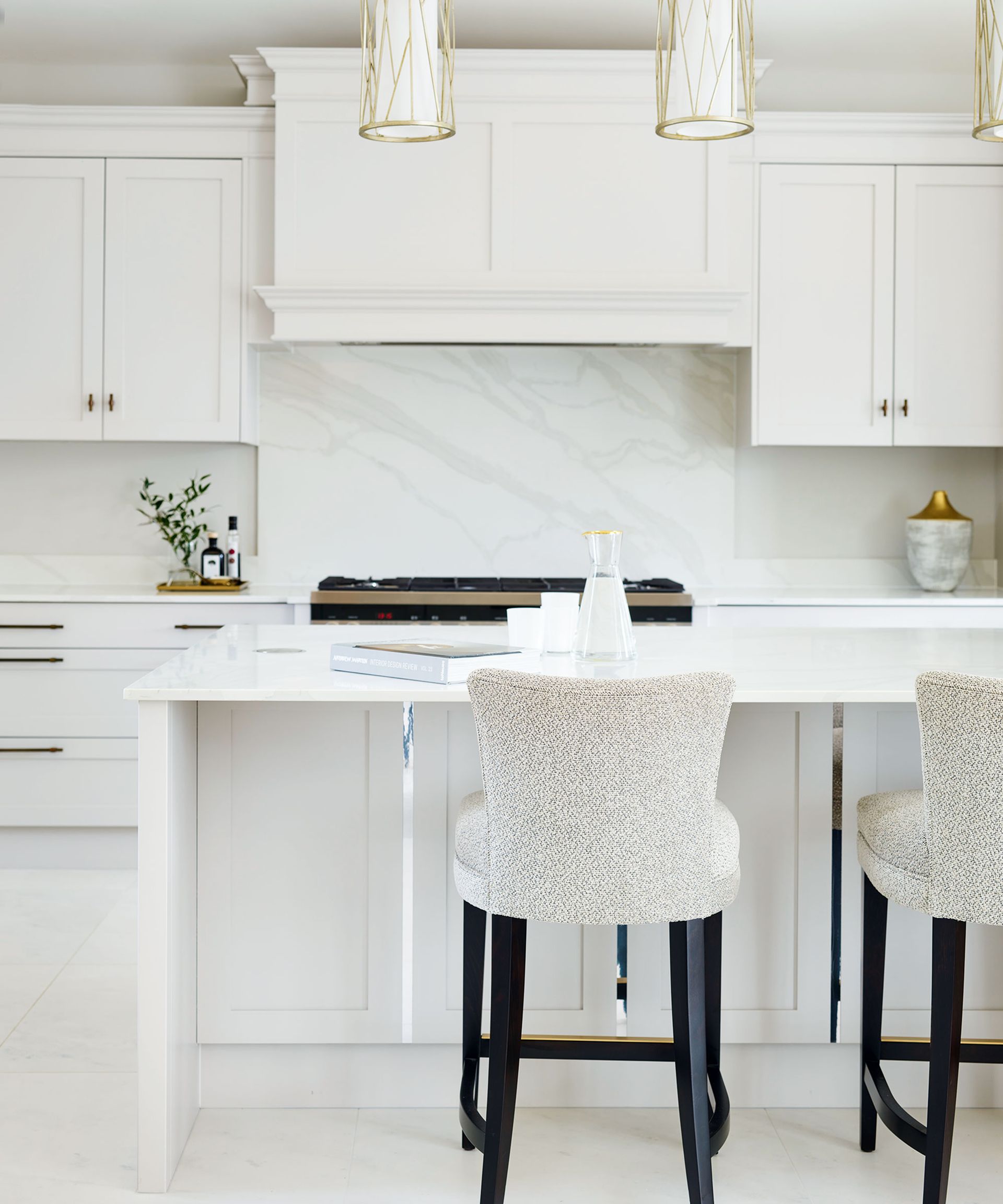 The downside of matching kitchen flooring with countertops is that you can have too much of a good thing.
'Most people's thoughts about designing a kitchen are all to do with the style of the units, but in fact, the walls, floor, and worksurfaces are the largest areas of the room and so will make a huge impression,' explains Katherine Sorrell, a former Associate Editor of Homes & Gardens and author of Space and Light: How to Maximize the Potential of your Home.
'It really depends on your taste and the look you want to achieve,' says Homes & Gardens' Lucy Searle, 'but I'd be wary of replicating a patterned tile kitchen floor on a countertop unless you're aiming for a Mediterranean or Moroccan-inspired scheme.
'Similarly, a white kitchen can seem sterile and lacking in character if every surface, including the floor, is a gleaming and shiny white – you need some light and shade to introduce depth and character. While dark kitchen cabinets and black kitchens can look overwhelming without a lighter floor that adds contrast and lifts the scheme.'
Matching a dark kitchen floor with dark countertops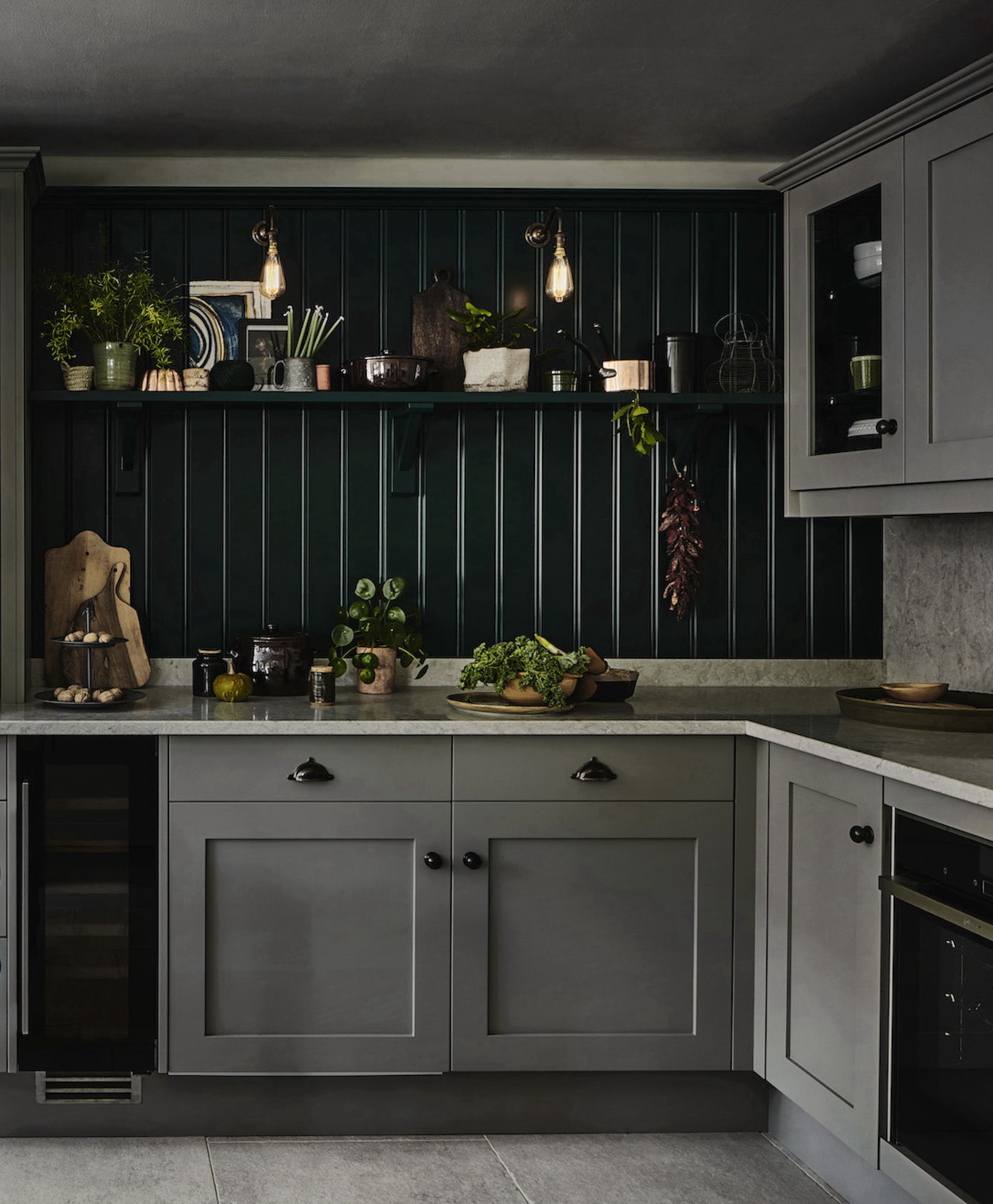 The decision you make about matching your kitchen flooring with your countertops – or not – may depend on whether you feel kitchen countertops should be light or dark. Match dark with dark, or light with light, and you'll bring a streamlined, cohesive look to your scheme, especially if the kitchen cabinets are in the same tone, so they act as a bridge between floor and countertop, rather than breaking up the color and flow.
'The three factors you must always consider are pattern, texture, and color,' says designer Abigail Ahern in her book Masterclass. 'Unsurprisingly, gray is the most popular color for floors – it's an easy neutral that works with any style. Dark floors are also lovely as they can feel cozy and sophisticated, while light floors make rooms feel airy.
'If you've inherited wooden floors but they've seen better days, like I did in my house, rather than ripping them out, consider painting or staining them. It's so much more cost-effective than completely replacing them, and the look is timeless.
'There's been a move away from white and airy towards darker, more saturated hues recently, but this is a very personal choice. I would say that with darker floors it's easier to see any imperfections, but I love them.'
Matching a light kitchen floor with light countertops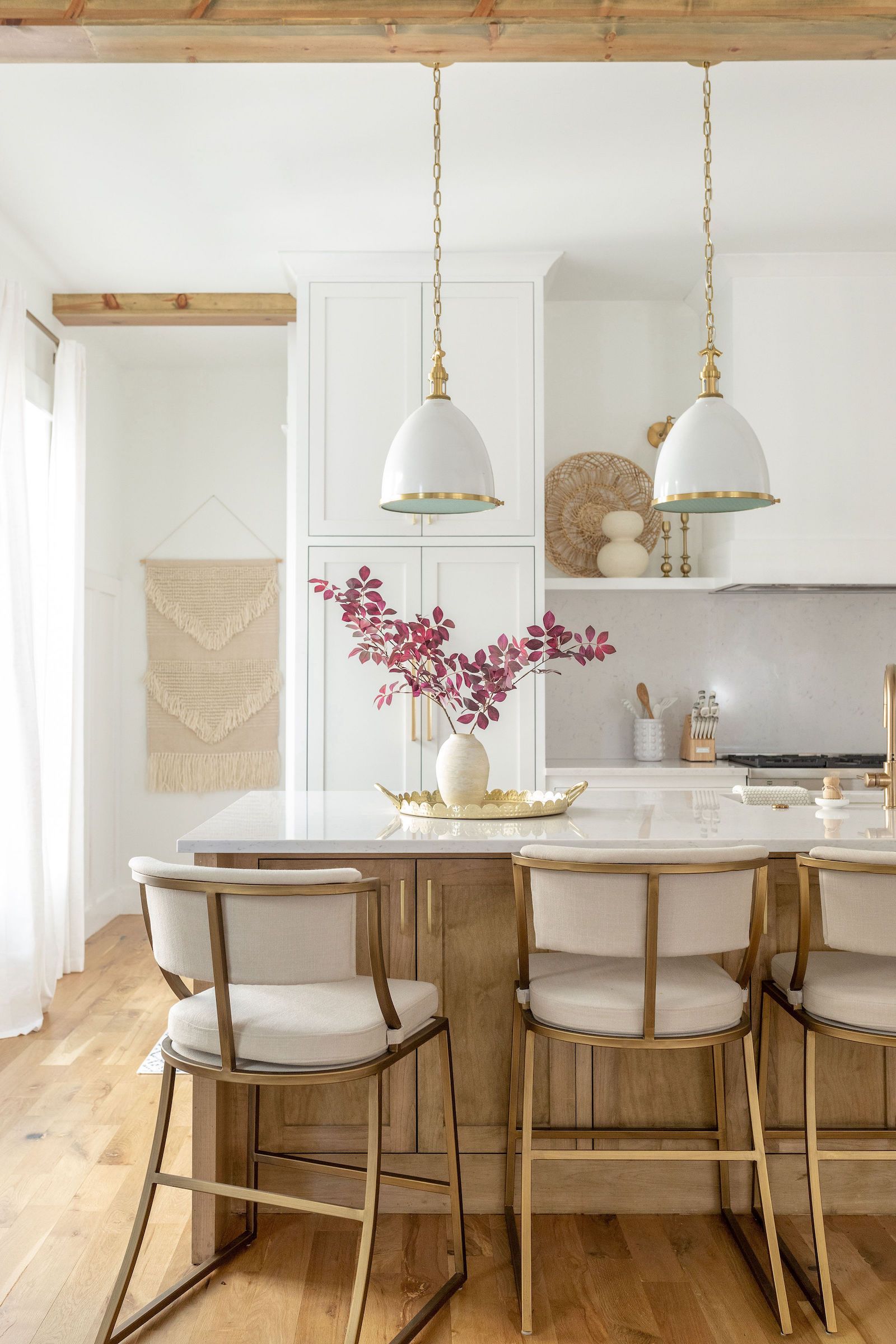 The advantage of matching a light floor with light-colored countertops is the airy brightness they will bring to a scheme. Pale surfaces will reflect natural and artificial light, so are a good choice either to showcase the beauty of a light-filled room or to lift a room that's often in shadow.
'Use pale colors with unobtrusive patterns (naturals such as the grain of wood or the patina of stone, or subtle, abstract, or organic prints), and combine a variety of gorgeous textures – perhaps adding wicker baskets to stone shelves, or a linen blind to a window above a ceramic sink,' suggests Katherine Sorrell in her book Space and Light.
'A wooden floor that's either polished or painted a pale color will really help to reflect light, as well as glazed ceramic tiles, some vinyl, or rubber,' continues Katherine. 'Worksurfaces may be made from wood, stone, metal, laminates, solid materials or even concrete – try to choose something that is as glossy, smooth and light in color as possible.'
Sign up to the Homes & Gardens newsletter
Decor Ideas. Project Inspiration. Expert Advice. Delivered to your inbox.
Andrea has been immersed in the world of homes, interiors and lifestyle since her first job in journalism, on Ideal Home. She went from women's magazine Options to Frank. From there it was on to the launch of Red magazine, where she stayed for 10 years and became Assistant Editor. She then shifted into freelancing, and spent 14 years writing for everyone from The Telegraph to The Sunday Times, Livingetc, Stylist and Woman & Home. She was then offered the job as Editor on Country Homes & Interiors, and now combines that role with writing for sister title homesandgardens.com.