The tile countertop trend is back – but is it a mistake you'll come to regret?
We are all for a trend revival, but are tile countertops a practical choice? We've asked designers what they think about this rustic, retro look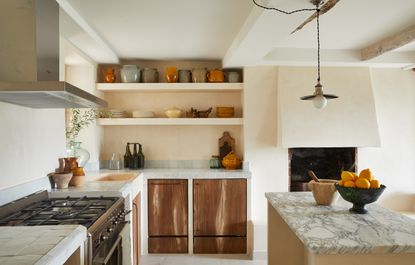 (Image credit: Helen Cathcart)
I had tiled kitchen countertops in my last place (inherited not chosen) and honestly, I would curse the person who decided on tile over, well, anything else, every single day when it came to wiping down those uneven, unclean, pretty unsightly surfaces. But as with all impractical and once-shunned trends, tiled kitchen countertops are coming back around.
Now, while I shudder at the thought of ever again having to bleach the constant stains out of the grout on my old tiled countertops, there's part of me that sees these gorgeous, rustic kitchens and thinks – yep, that looks great, give me some of that. So I am willing to be persuaded.
But are tiled kitchen countertops something we should be considering – are they just an impractical kitchen trend reserved for showroom or can they actually work in a modern home? I spoke with kitchen experts and interior designers to find out.
Are tiled kitchen countertops practical?
When it comes to any kitchen design decisions, practicality needs to come first. So the first thing to establish is whether tiled kitchen countertops can be a practical addition. Are they safe, are they hygienic, will they stand up to the everyday wear and tear a kitchen can face?
'Popular in the 1970s and '80s, tile countertops are making a comeback,' says Ben Burbidge of Kitchen Makers. 'A budget-friendly alternative to composite or ceramic designs, they are highly customizable, offering homeowners a chance to install a creative, eye-catching finish. There's a wealth of sizes, shapes, colors, and materials available so creating a unique finish is easy.'
'Durability and the capacity to withstand stains, scratches, and heat are key practical considerations when choosing any kitchen countertop,' explains Fired Earth Creative Director, Colin Roby-Welford. 'Tiles can be a really good option but always check that the tiles you have in mind will be suitably robust. While they might seem pretty resilient on walls – simply needing the occasional wipe – tiles will need to cope with an intense level of wear and tear if they're used as a countertop.'
'For example, many kitchen wall tiles have delicate glazes that will be damaged by heat and scratching if the tiles are used as a surface. Porous materials such as stone will require sealing and resealing from time to time so to protect them from stains, so if you can't envisage clearing your countertops to allow for occasional resealing, suitable non-porous porcelain tiles would be a better option.'
Peter Irvine (a.k.a @thewhitehome), is the owner of this beautiful wooden kitchen and he made the decision to go with tile for the countertop to bring in more texture and complement that rustic vibe that's going on here.
'We love our tiled countertops!' says Peter. 'I always try to decorate in a way that nods to timeless traditions and tiles do just that. There are so many new materials and modern concepts out there that shake up decorating narratives, we just prefer traditional. A stone sink wouldn't make sense with any other countertop. I love that we have something not every kitchen has these days.
'I can understand why people would be nervous of tiled countertops because they don't stay as perfect as, say, marble, we're not naive to that. For anyone considering a tile worktop, it's important to know they do need a bit more care. In order to make any wear over time less obvious, we opted for handcrafted/organic shaped tiles that began with imperfections, so it's not easy to spot any mistakes or accidents, but that's something we don't mind here in our house, we embrace imperfection.'
So maybe the case with my inherited tiles is that they were just the wrong tiles?
But designer Glenn Gissler is of the opposite opinion. Tiles – no matter what type – are an impractical choice for kitchen countertops, he says. And don't even get him started on cleaning grout. 'Oh let me count the ways tile countertops don't do it for me! One thing tiles can have over other materials for a countertop is the initial cost, however, I prefer materials that will endure over time.' he says.
'Let's start with hygiene. You cannot really clean and keep clean a tile surface that has grout between tiles – the grout will not only stain but bacteria will thrive and grow in this porous environment. Ewww! And some tiles are porous to create a bacteria science experiment. Many cleaning products that are used on tiled surfaces in bathrooms are aggressive and toxic not something I would want to use on a surface where I prepare food.
'Fragility is another issue. While tile can be made of low-tech and high-tech materials, they have relatively thin and often brittle surfaces that may not survive pots or pans, accidental dropping of items, etc.
'If one is seeking a more rustic kitchen look, I would be inclined to consider using wood with a polyurethane finish. While scratches can easily happen on a wood surface the ability to refinish is an asset. I also like stone countertops and while they too can have their issues of porosity, for me stone countertops or today's high-tech synthetic stones are the preferred material for countertops,' concludes Glenn.
'As with most alternative solutions and trends there are downsides,' explains Ben Burbidge. 'Tile surfaces will need far more maintenance than standard countertops due to the amount of grout that's used. Even with stain-repellent products the porous nature of grout makes it susceptible to collecting dirt and bacteria so it's even more vital to clean your kitchen tiles thoroughly. As well as requiring regular maintenance and upkeep, tile finishes can also chip more easily than composite countertops. Individual tiles can be replaced but do bear this in mind before you make your choice.'
And our Global Editor in Chief Lucy Searle, agrees 'While I love the texture and color play possibilities of tile countertops, they are by no means practical, with the grout lines catching debris and staining easily. Leave tile for the floor and walls, but if you're sold, go for a water-resistant, stain-proof grout in a dark color, choose flat-profile tile so that debris doesn't catch, and remember that the smaller the tile, the more grout there will be.'
This was always the main issue for me. The grout. It just never felt clean enough for a space that's so heavily used. And Glenn's right, the products I was using to try to bring the yellowing grout back to its once bright white, were definitely not the kind of products that should go anywhere near food. So maybe the solution for making this trend more kitchen friendly is the type of tile used and grout-to-tile ratio.
What tile works best on a kitchen countertop?
The jury is still out on whether tiled kitchen countertops are a practical choice. But the overall consensus seems to be, that they can work (and evidently look fabulous) if you choose the right type and size of tile.
'Metro-style tiles (always check suitability) have a fresh, timeless feel that's perfect for kitchens. They can be used across cabinetry and walls too to create a really cohesive, flowing scheme, something that can work particularly well in small kitchens since it will draw the eye around the room. Use the tiles with crisp white grout for a really clean finish,' suggests Colin Roby-Welford.
Designer Benji Lewis says, 'Whilst tiled kitchen countertops might encourage thoughts of summer in a rustic villa in the South of France, they're somewhat more adaptable than that. Depending on your choice of tile, you can adopt an approach that's more retro or even industrial in flavor.
'Get texturally creative; whilst clearly, hygiene is key, natural stone tiles or slate finish can look terrific – just don't get hung up on achieving a perfectly flat worktop surface. You can always include a built-in timber chopping board if you're going to have a tiled worktop as chopping onto tile itself isn't going to feel nice.'
'Tiles with perfectly square profiles on the other hand, fitted in perfect lines will make things look slicker and you'll get a flatter finish. And for a really on-trend retro vibe, look at square tiles in a flat glossy glaze.' adds Benji.
This French country kitchen (above) designed by Katie Lyons is what draws me to tile worktops. That French/country/rustic look that everyone covets, even in modern new builds. There's no denying this space looks lovely and the tiles add a softness and texture that you just wouldn't get if you were to use anything else.
'After buying this derelict townhouse in the medieval village of Saint Paul de Vence it was very important for me to preserve the history and character of the building,' explains Katie. 'I chose to tile the countertops to create a softer and more rustic look. Zellige tiles were perfect for the look I was trying to create as they have a rich surface texture. The handmade process means no one tile is the same, with each displaying differences in size, shine, depth of glazing, so when laid together they create a beautiful textural effect.'
'Zellige tiles look beautiful but they are not as practical as a flat work surface for preparing foods, so I mixed the Zellige surface with a Calcutta marble island counter. I love experimenting with different combinations of surfaces and materials; this can help to create a unique look,' adds Katie.
'Most hand-decorated tiles will be too delicate for use on countertops so if you love the idea of a colorful or decorative worktop, porcelain tiles are a low-maintenance option. Patterned tiles will also be a more forgiving choice than an expanse of white marble!' advises Colin.
'And porcelain replica-wood planks offer a surprisingly natural-looking alternative to wooden countertops. The realistic-looking grain and warm, woody tones would be a lovely, low-maintenance alternative to wooden worktops in a kitchen decorated in natural palettes. You won't need to worry about your countertop warping if it gets damp (which it's bound to in the kitchen) or getting accidentally scored by a knife.
'As with using tiles on walls or on floors, always follow product-specific recommendations when it comes to fitting, sealing, and maintaining tiles. Splashes and spills are inevitable in the kitchen, so sealing tiles as recommended is particularly important to protect them from stains and ring marks. It's also really important that grout is protected to prevent staining and discoloration,' he adds.
Where can you use tile kitchen countertops?
As suspected I have been swayed. If you pick the right tiles, treat and seal them properly and have the energy to stay on top of cleaning kitchen tiles, they aren't totally impractical and can work in a modern home. However, what might be the best way to bring this hotly debated interior design trend into your home, is using it in the lesser-used parts of your home. You still get that gorgeous texture and rustic-style that tile countertops bring, but won't be compromising on practicalities.
Think islands, tables, vanity tops. 'Tile kitchen countertops can be a fun choice as there are endless possibilities of tiles to choose from! The only issues with tiled worktops are the grout getting dirty and being high maintenance and the tiles possibly cracking over time,' say Jen and Mar, founders of Interior Fox. 'Having said that, it would be better placed in a bar, a kitchenette, or even an island that doesn't get used as much for cooking.'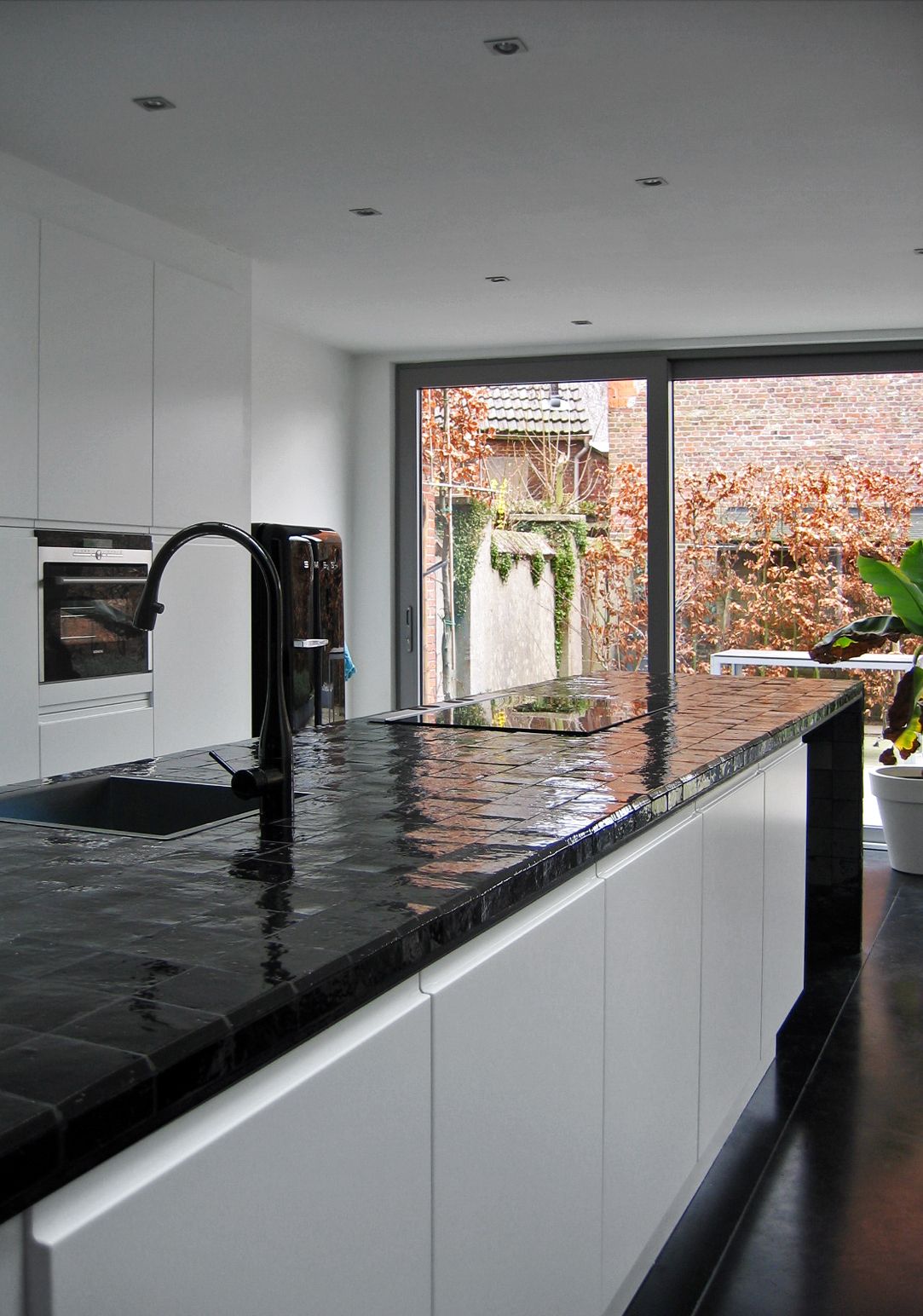 Are tiled kitchen countertops an affordable option?
In short, yes. Tiles can be a more affordable option for your kitchen countertops in comparison to solid wood, marble, or stone. However, as with all kitchen tile costs, it does depend on the material and designs you choose as to whether you can actually call tiled countertops 'affordable.' If you stick with something simple, like a plain ceramic tile you can keep costs really low, and even if you choose a porcelain or marble tile, compared to going all over your countertops with these materials, it's going to be far cheaper.
Plus, you have the added benefit that tiles can be replaced. If you scratch or crack a tile, you can easily pay to just have that single tile replaced – more cost-effective than having a worn wood or stained marble countertop replaced.
Can you tile a kitchen countertop yourself?
If you are an experienced DIYer with plenty of patience, you should be able to tile a kitchen countertop yourself. However, different tiles require different levels of skill; for a simple flat ceramic tile, the job should be relatively straightforward, but if you are working with anything with texture or uneven edges like Zellige tiles, you might want to leave it to the professionals.
And unlike tiling walls or floors, you have the issue of what to do with the edges of your countertop too. They can be very fiddly to tile and getting a neat edge might not be easy. You can make life easier with trims, or a layer of grout, but that may affect the overall look.
'The areas of attention for domestic kitchen countertops are the tile joints and exposed edges. Ensure that the surface to be tiled is rigid, suitable and prepared correctly to receive ceramic tiles,' explains Diane Hyde of Craven Dunnill. 'Use porcelain tiles wherever possible and we recommend not using crackle glaze or metallic effect tiles. It is also a good idea to try to minimize the number of tile joints and tile cuts. When grouting the tile joints, epoxy grout is best. To protect exposed tile edges, we recommend a metal tile trim.'
Sign up to the Homes & Gardens newsletter
Decor Ideas. Project Inspiration. Expert Advice. Delivered to your inbox.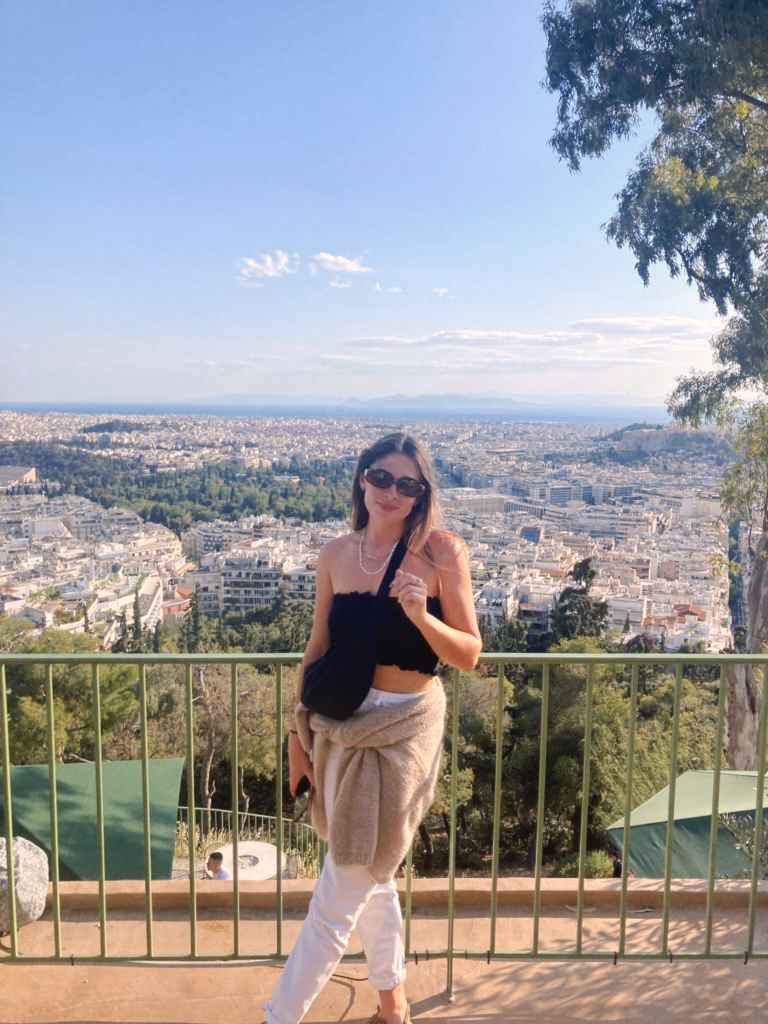 I am the Head of Interiors at Homes & Gardens. I started off in the world of journalism in fashion and luxury travel and then landed my first interiors role at Real Homes and have been in the world of interior design ever since. Prior to my role at H&G I was the digital editor at Livingetc, from which I took a sabbatical to travel in my self-converted van (not as glamorous as decorating a home, but very satisfying). A year later, and with lots of technical DIY lessons learnt I am back to writing and editing, sometimes even from the comfort of my home on wheels.