Outdated organizing rules you can break in a small closet
Find out which outdated rules the pros have given you permission to break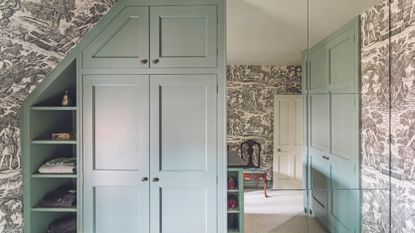 (Image credit: Future)
Organizing a closet of any size is a tricky business, particularly when you're short on space. Rather than attempt it yourself, turning to long-standing organizational 'rules' for a bit of guidance seems sensible – they must be right, right…?
The truth is, when it comes to closet organization ideas, there's all manner of advice out there, from decluttering tips and sensible strategies to clever closet storage ideas. While these may sound appealing at first, they aren't always the most practical if you're organizing a small closet. Luckily, there are some organizational rules you are allowed to break.
So, how are you supposed to know the dos from the duds? Luckily, we've done the hard work for you and compiled a list of outdated organizing rules you can break in a small closet.
Outdated organizing rules you can break in a small closet
A well-thought-out bedroom created with care will help you to sleep well and feel calm every day. However, when organizing a small bedroom, every inch of space is sacred and needs to be utilized as effectively as possible – including the closet. This may mean breaking a few feng shui rules, but needs must', says Dr. Lindsay Browning, psychologist, neuroscientist, and sleep expert for And So To Bed.
These are the rules you can break in a small closet, with permission from the pros, of course.
Obtaining a doctorate from the University of Oxford, where she investigated the relationship between worry and insomnia, Dr. Lindsay is passionate about helping people of all ages to sleep well. A Chartered Psychologist and Associate Fellow of the British Psychological Society, Lindsay is also a member of the British Sleep Society and has published several publications about sleep and game theory.
1. 'Rainbow-organize your clothing'
Organizing your clothes by color may well be aesthetically pleasing, but it tends to be a bit pointless in a small closet. You're unlikely to have enough clothes stored for it to be particularly helpful in terms of finding items anyway, so it's really not worth the upkeep. A better alternative is to simply group clothes by type.
'Maintain designated areas for specific types of clothing; keep your jeans with your jeans, separate from your dress pants, for example. Ensuring everything has its place makes it so much easier to find items when you're putting together an outfit,' says Catherine Davin, interior designer and co-founder of Clairrow.
2. 'Always use matching hangers'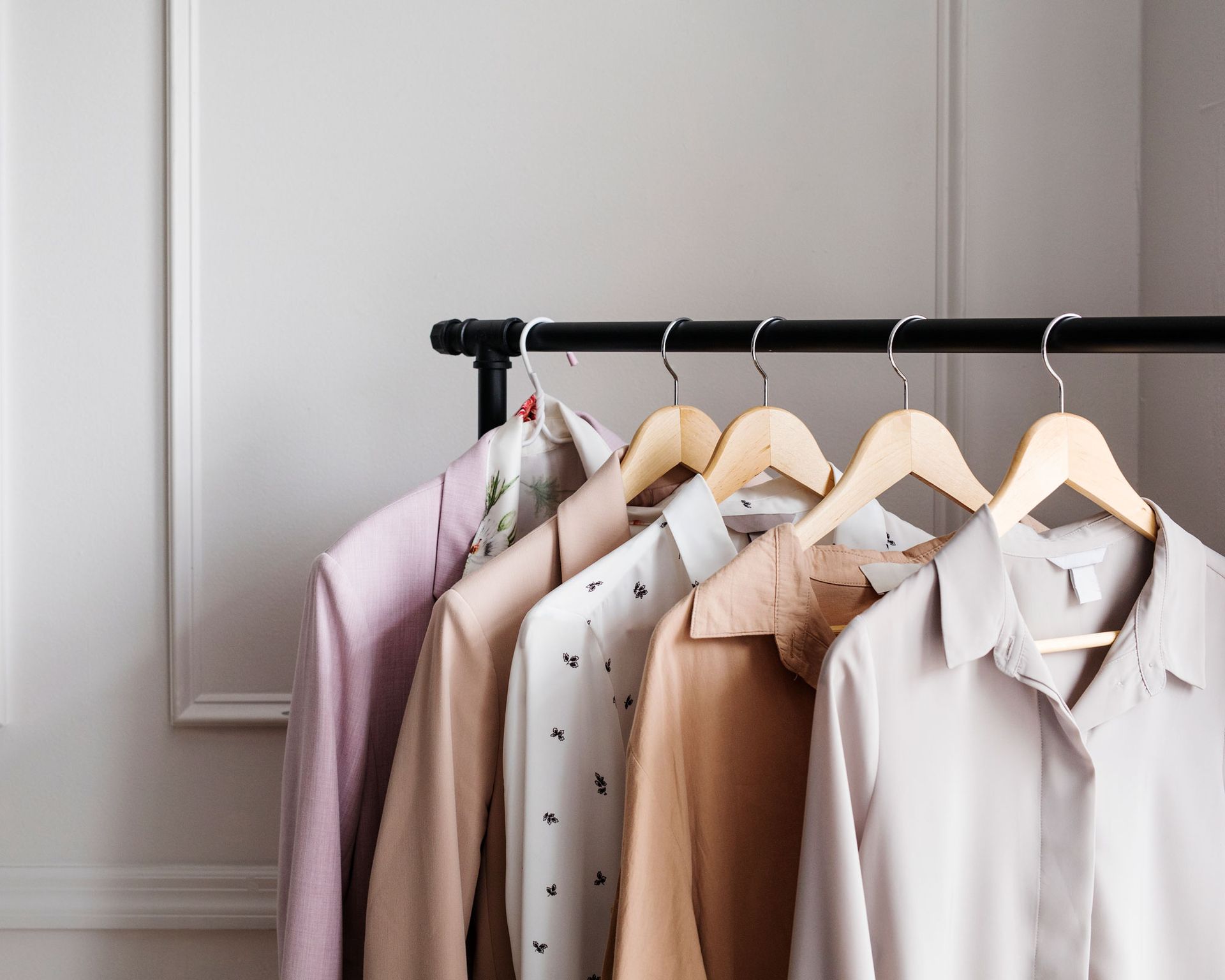 Keeping your hangers consistent is often recommended as a space-saving closet technique, however, this is a bit of a myth when it comes to tiny closets. While it does create a sleek, coordinated feel, it only offers up one way to hang clothing, and in a smaller space, where you might not have the luxury of extra shelves for folding, that's just not viable.
'You'll need to adapt your hanger choices depending on what you're trying to store; non-slip hangers for delicate fabrics, ones with clips for pants and skirts, and so on, to optimize space while also keeping your clothes in good condition,' says cleaning and organizing expert Karina Toner of Spekless Cleaning.
Regardless of size, you'll want to retain a neat and tidy feel, of course. But bear in mind that, unlike other areas of the home, your closet is all about you, and hangers offer up an opportunity to have a bit of fun with it. 'Embrace different styles and colors to add visual interest and keep your clothing organized in a way that brings you a little joy every time you open the door,' adds Karina.
If you're graced with a tall closet, clever tools like these hanger hooks at Amazon can make a big difference, too.
Karina is the Operations Manager at Spekless Cleaning, a trusted maid service based in Washington D.C. The team has over five years of experience providing top-quality cleaning services for both residential and commercial clients. Karina oversees every aspect of the business, ensuring that every client gets the same top-notch service every time.
3. 'Use the hanger technique to declutter'
While it is an effective way of working out what you do and don't wear, the hanger technique (where you turn every hanger in your closet the wrong way round, then as you wear the item, turn the hanger the right way round) is a slow process. And in a small closet, knowing how to declutter clothes fast is a priority – you haven't got the luxury of leaving unworn clothes in place. There are plenty of speedy decluttering strategies you can use instead!
4. 'Don't store things on top of the closet'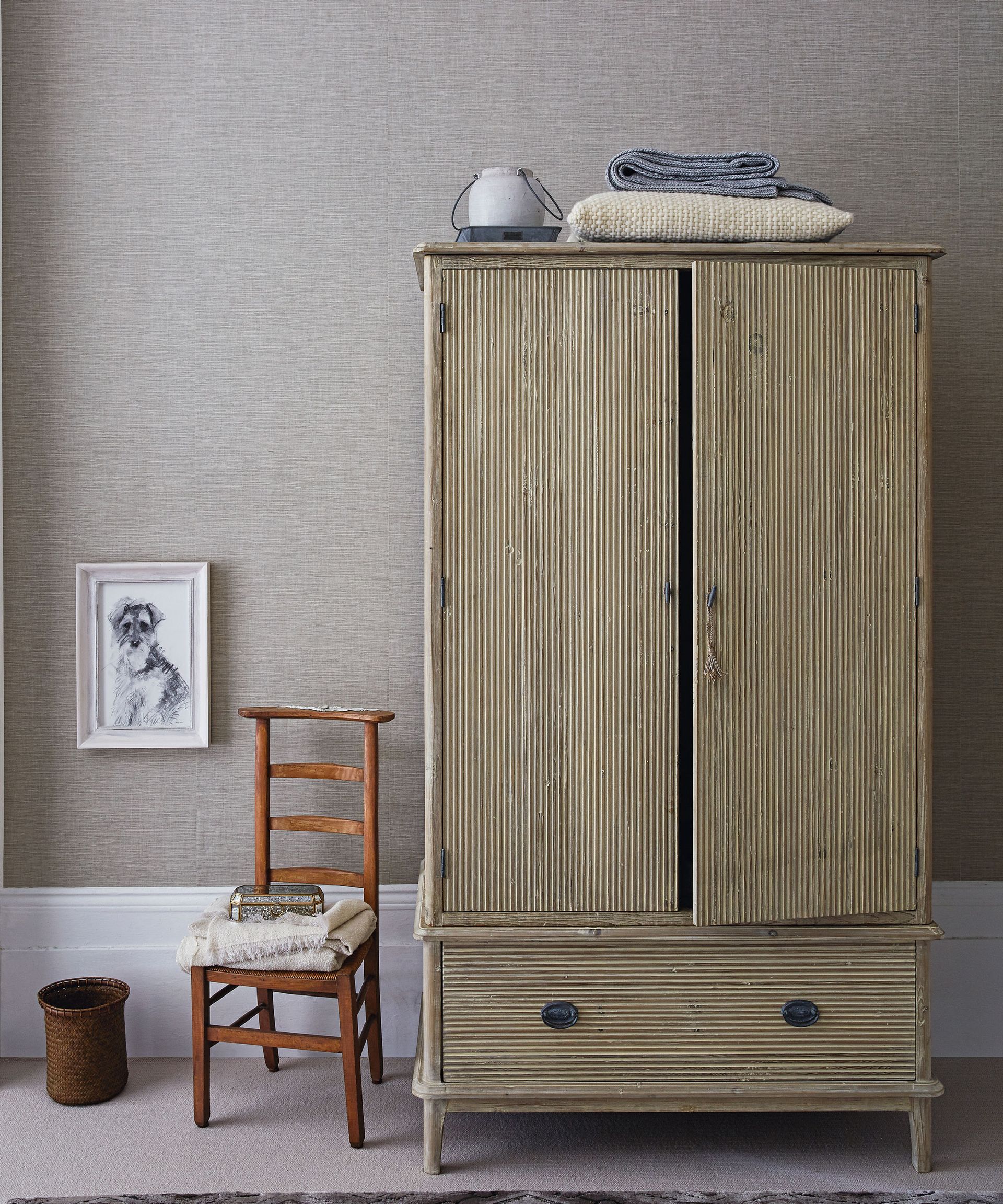 If you're lucky enough to have closet space aplenty, then of course you would store everything inside, but otherwise, storing items on top is perfectly fine.
'To avoid a cluttered feel, corral and contain items you don't need often in stylish storage that complements the rest of the room. I like these woven seagrass boxes from Walmart; natural materials tend to suit any interior, and they also have lids which will stop dust from collecting on your things,' says Millie Hurst, section editor at Homes & Gardens.
If you've got lots of dead space between the top of your wardrobe and the ceiling, you could even consider adding some shelving in to create a more bespoke feel,' adds Sian Pelleschi, APDO's conference director and founder of Sorted!
5. 'Make room for shoes and bags'
Admittedly, it is easier to store all outfit essentials in one place. Shoes, bags, even jewelry and makeup if you've got space to spare. However, when space is at a premium, chances are you will have to consider other, less indulgent, bedroom storage ideas.
'Shoes can occupy a significant amount of space in small closets, particularly seasonal shoes that are only worn a limited number of times throughout the year. To maximize the use of small closet space, I recommend finding alternative storage solutions for shoes, reserving the closet for items that are used more frequently,' says Ben Kuhl, CEO of Shelf Expression.
Consider positioning shoes in hallway shoe storage instead, so they're right by the door. Out-of-season shoes can go into stackable shoe organizers elsewhere in the house, where you have a bit more space. The same goes for bags. Make-up can be homed in bathroom vanity ideas, or corralled into storage containers atop a chest of drawers.
6. 'Use all the organizational helpers'
When organizing a closet of any size, it's important to make the most of what you've got. Closet organizers can be extremely helpful, and any expert will swear by them. As do we. However, using too many can actually have the reverse effect.
'While it's important to keep your small closet organized, you don't want to overdo it. If you have too many bins, rods, shelves and dividers, you may well be making it harder to find what you're looking for. Plus, you're creating an opportunity to hoard items that you don't actually want or need – most people find they don't actually need more storage once they've had a good declutter,' says Jennifer Rodriguez, chief hygiene officer at Prohousekeepers.
Rather than going for broke, consider the potential of the space and work out what you need to optimize it, whether that be a box-style hanging organizer, like this one from Wayfair, to organize shoes, a tension rail for organizing jewelry and ties, or extra small bedroom clothes storage ideas for your jeans and t-shirts.
7. 'Practicality is more important than perfection'
This one's a bit of a curve ball. When tackling most organizational tasks, experts would recommend that you absolutely don't break this rule. However, when it comes to organizing clothes, we – and other professionals, too – argue there's a bit of room for compromise.
'When you open a closet, you want it to feel like you're shopping at your favorite boutique. It needs to be visually appealing, and make you want to "buy". Compare that feeling to walking into a discount store and digging around for the best deals. Chances are you'll walk right back out. It doesn't matter what size closet you're dealing with, it's reasonable – and perfectly possible – to prioritize aesthetics as well as functionality,' says professional home organizer Kim Jones, founder of Lock and Key Home, and author of The No-Nonsense Home Organization Plan.
When you're struggling to fit things in any way, factoring in styling too can feel like a step too far, particularly when you're dealing with closed bedroom storage ideas – no one sees it anyway, right? Wrong – you do, and every day, too. It's worth it. In fact, when done properly, styling can be a great undercover organizational tool.
'By styling spaces that are natural catch-alls for clutter, like closets, you give little nooks a purpose. Go ahead – create a little vignette with a tray, diffuser and pretty-faux plant. This touch not only sparks joy but also serves as a reminder to put things back as you found them', says Heather Goerzen, design editor at Havenly.
FAQs
How do you fit a lot of stuff in a small closet?
The first thing you'll want to do is question whether you really need all this 'stuff'. Sustainable and stylish, capsule clothing collections are all the rage, so a good declutter is the best place to start.
Reserve your closet space for outfit essentials only. Anything else should be found a home elsewhere. Similarly with seasonal items; set them aside, ready for when you next need them. Consider other categories that might be better placed elsewhere. Could your make-up be relocated to the bathroom vanity, or your shoes to the hallway closet, for example?
If you're still struggling for space, think about smart ways to maximize your storage. Closet organizers such as hanging boxes, drawer dividers, and tension rails can be helpful. Boxes and baskets are great, too; use fabric versions to categorize clothing, so you can store multiple items on one shelf. Make use of both the floor and the top of your closet by lining it with storage – just be sure anything on show coordinates with your bedroom decor.
---
So, while they may have been around a while, it looks like it's time to rethink these closet organization ideas. After all, rules are there to be broken, right?
Sign up to the Homes & Gardens newsletter
Decor Ideas. Project Inspiration. Expert Advice. Delivered to your inbox.
For 10 years, Tara King worked as a Content Editor in the magazine industry, before leaving to become freelance, covering interior design, wellbeing, craft and homemaking. As well as writing for Ideal Home, Style at Home, Country Homes & Interiors, Tara's keen eye for styling combined with a passion for creating a happy – and functional – family home has led to a series of organization and cleaning features for H&G.