I'm a product tester - these early Labor Day deals are unmissable
Early Labor Day deals are some of the best opportunities to buy your favorite appliances before the big sale madness hits.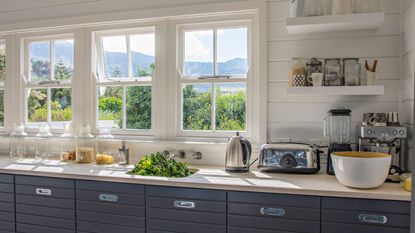 (Image credit: Getty Images)
Sign up to the Homes & Gardens newsletter
Decor Ideas. Project Inspiration. Expert Advice. Delivered to your inbox.
Thank you for signing up to Homes & Gardens. You will receive a verification email shortly.
There was a problem. Please refresh the page and try again.
Even though Labor Day marks the end of summer for most people, I look forward to it for months; with every national holiday comes a sale and Labor day ones can be particularly juicy.
It's my job to shop. I'm always looking for the best deals on my favorite products. Most of the best Labour Day deals cover the summery products such as the best gas grills or outdoor furniture. However, I've spotted some early appliance discounts that you won't want to miss.
Labor Day sales might not be as dramatic as Black Friday deals, but if you can't wait to get your hands on an appliance, this a great opportunity to save a little money.
I've searched through hundreds of products to find the best early deals on small appliances, from air fryers to juicers. Here are my favorites.
Best early Labor Day Deals
If you're eager to browse the sales yourself, there are a few places that you need to go to:
Best air fryer deals
The best air fryers on the market can save you hours of cooking time. They're quick, easy to use, and normally more efficient than a standard oven. I was excited about all of these deals, but seeing one of favorites, the Ninja Foodi, reduced by $50 reminded me why I love Labor Day deals.
Was $169, now $149 at Walmart
The Ninja Foodi is an iconic air fryer. We use one all the time at the Homes & Gardens test kitchen when we break for lunch and need to make a quick meal for a crowd. The DualZone technology means that you can cook different foods for different lengths of time.
Was $139.95, now $115.9 at Walmart
One of our favorite air fryers, the Instant Pot Vortex was a hit with our expert testers. The useful viewing window means that you can check on your food without having to let all the hot air out.
Was $169.99, now $119.99 at QVC
With a $50 saving, this is an excellent buy. Ninja makes some exceptional kitchen appliances and this air fryer is certainly one of them. The perfect size for all the family, I love the viewing window too.
Best blender deals
Whether you start your day with a smoothie or use them to whip up quick dips, blenders are an excellent appliance to have to hand. Not all blenders were made equally, but these are some of the best. I use my Nutribullet every day.
NutriBullet Personal Blender
Was $109.99, now $69.95 at Wayfair
I'm NutriBullet's biggest fan. This is the blender I use every morning. It makes reliably smooth drinks and is already reduced by $40 at Wayfair - that's almost 40% off the normal price.
Cuisinart Countertop Blender
Was $180, now $80 at Wayfair
This blender can also be used as a food processor, doubling its utility. It's compact and easy to use, and a $100 saving is well worth having.
KitchenAid Immersion Blender
Was $99.99, now $84.99 at Walmart
A 15% discount isn't huge, but when you can save money on KitchenAid appliances, I recommend that you do. This cordless hand blender was one of our favorites, so you won't regret investing in one.
Best food processor deals
Food processors are a saviour when you're making meals from scratch. Whether you need to blitz chickpeas for hummus or make a paste for your curries, this will be an excellent option.
Cuisinart Elemental Food Processor
Was $185, now $80 at Wayfair
This compact food processor is excellent for families. It doesn't take up much room, but is extremely capable of incredible things. You can save $80 if you buy it from Wayfair right now.
Was $99.99, now $89.99 at Walmart
With 10% off, this isn't the biggest saving around, but this mini food chopper was an excellent price, even without the discount. On test, we found it perfect for making fresh pico de gallo and guacamole.
KitchenAid 9 Cup Food Processor
Was $121, now $99.98 at QVC
Thisis the full-sized version of the mini chopper. This versatile food processor is available in a range of colors. Not only is it designed to suit any décor, it's also now under $100. That's a decent price.
Best coffee maker deals
I used to be a barista, so I hold coffee close to my heart. I'm always on the lookout for the best coffee makers on the market and these are the best deals out there at the moment. I was hoping for some bigger discounts, but these are still good.
Keurig K Mini Single Serve
Was $99.99, now $83.48 at Wayfair
Keurigs are easy coffee machines to use and this mini single serve machine is one of the best. It's reduced by $15 at the moment, which is 17% off retail price – a reasonable saving.
Breville Bambino Espresso Machine
Was $333.95, now $299 at Walmart
I cannot stress how much I love this espresso machine. It excelled on test, and now reduced to under $300 which is a steal for an espresso machine this good.
KitchenAid Cold Brew Coffee Maker
Was $109.99, now $94.99 at Walmart
Cold brew is my favorite way to make coffee and this is one of my favorite ways to make it. This can sit on your refrigerator shelf and has a tidy spout. I've used it to infuse water too.
Best juicer deals
I've recently become an enthusiastic juicer. I love a green juice in the mornings or making juice for all the family. These are some of the best on the market at some brilliant prices. The Aicok is an especially good deal. Even though I haven't personally tested it, I've read lots of gushing reviews from respected reviewers.
Omega Effortless Batch Juicer
Was $549.99, now $439.99 at Wayfair
If you like to juice in the mornings, you'll love this deal. With almost $90 off, the Omega juicer is one of the best on the market. It's slick and smart, perfect for all your juicing needs.
NutriBullet Slow Masticating Jucier
Was $249.99, now $199.99 at Wayfair9
This is another one of our favorite juicers on test and now at an even better price. Cold press (aka slow) juicers tend to start at $400, so while this juicer was already reasonable, this discount makes it even better.
Aicok Slow Masticating Juicer
Was $219.99, now $59.99 at Walmart9
I haven't tested the Aicok, but I wouldn't be doing my job if I didn't share this saving. With $160 off, this is a steal. We've heard good things, so while I can't vouch for it, it's well worth considering.
Best vacuum deals
Vacuum shopping is one of the wisest things you can do in a sale. These appliances can be expensive at full price, but when you can catch a good reduction, you'll be grateful that you were savvy and waited for the sales. Some of our best vacuums are reduced in these, so I would recommend taking a careful look at Wayfair's vacuum sale in particular.
Was $469.99, now $369.99 at Wayfair
I love a Dyson deal, because it can be hard to justify paying the full price tag. With a reduction of $100, the V8 is at the top of my vacuum deals list. It's an excellent vacuum, now at an excellent price.
Was $309.99, now $183.99 at Amazon
This is a great saving on an already cheap vacuum. Our head of ecommerce has one in his apartment and it does a pretty good job. Sure, there are better vacuums out there, but you won't find this quality at this price.
Was $599.99, now $499.99 at Walmart
This Dyson is one of the best vacuums for pet hair. The Outsize plus is kitted out with all of Dyson's most desirable features: a spotlight, timer, range of vacuum functions, and long battery life.
Other Unmissable Deals
This is a miscellaneous category, but none of these deals are to be overlooked. I love all of these products and they're deals that caught my eye. If I had a wish list of things to buy for Labor Day, these would be at the top.
Dyson Air Purifier and Fan
Was $547, now $349.98 at QVC
This fan is incredible. I have one in my home and I don't know what I would do without it. It's currently reduced by nearly $200 at QVC, so don't hang around.
Was $389.99, now $299.99 at Wayfair
Not only is this an exceptional microwave, it's an excellent air fryer, toaster, broiler, and countertop oven, and now it's nearly $100 off.
Was $549.99, now $480 at Wayfair
KitchenAid have dominated the stand mixer market and for a good reason - they're exceptional. If you can ever save money on one, I'd recommend that you snap up the deal.
FAQs
When is Labor day?
This year Labour Day falls on September 4, but sales have already started and you won't want to miss out with what's on offer.
What kind of items go on sale for Labor Day?
Lots of home essentials and appliances, especially summery ones such as patio furniture and outdoor grills. Mattresses will be in these sales too, so it's a great time to think ahead and get your orders in.
Are Labor Day sales as good as Black Friday?
Most deals won't be as dramatic as black Friday, but that's the biggest sale of the year. I would argue that a deal is a deal. If there's an appliance that you would like and you can save significant amounts of money on it, it's worth buying. Plus, you'll see lots of discounts on summer appliances, so retailers might be making their biggest discounts on these for Labor day and not Black Friday.
How long do Labor Day sales last?
Labor day sales will run until the end of Lavor Day. You might see some deals hanging on until the end of the day after or the end of the week, but you will risk the retailers running out of stock.
Does Amazon do Labor Day sales?
Yes - they're one of the many big retailers who are covering Labor Day.
---
Final Thoughts
All of these deals are excellent. They're good enough that I think you won't experience any Black Friday regret, because I couldn't see them dropping much lower than these Labor Day prices. Early Labor Day deals often get snatched up by the savvy spenders, but don't worry, there's plenty more to come.
Sign up to the Homes & Gardens newsletter
Decor Ideas. Project Inspiration. Expert Advice. Delivered to your inbox.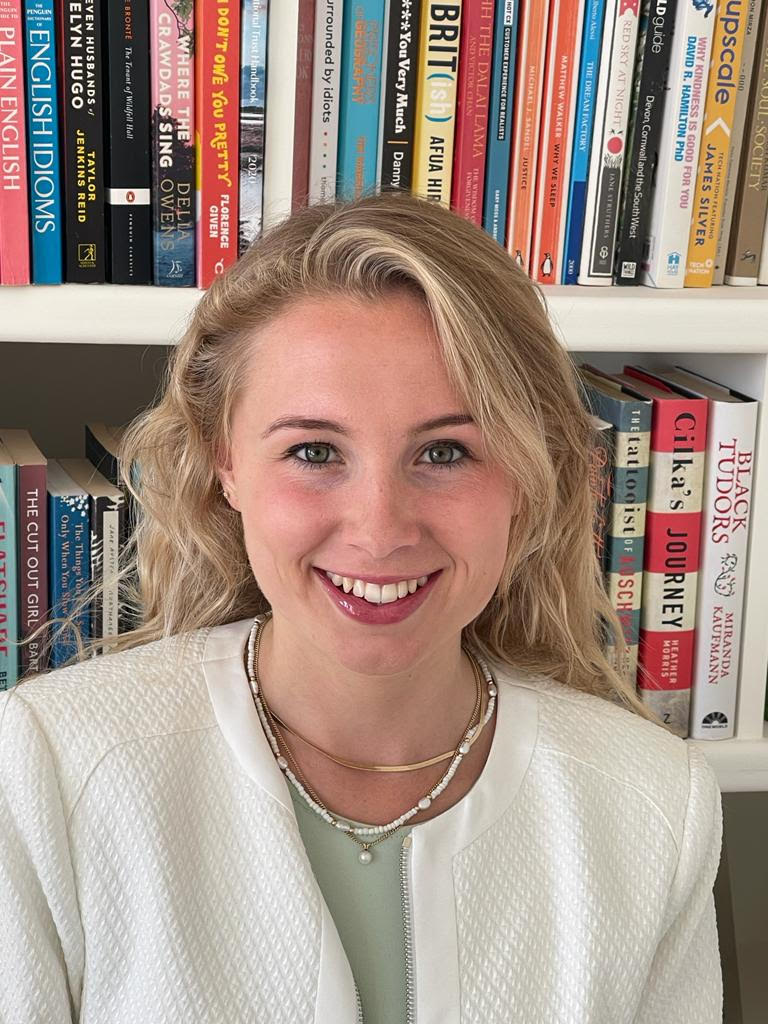 Laura is our eCommerce editor. Before Homes & Gardens she studied English at Oxford University. Alongside her studies, she qualified as a barista and trained as a master perfumer. This makes her our certified expert for all things coffee, candles, and fragrance. She has passed our five-step tests to become a certified Customer Advisor, making her our resident expert. Laura has worked for luxury retail brands, reinforcing the importance of quality and style over quantity and fads. She looks for products which have been designed with thoughtful finishes.