Experts share their tips and tricks for lighting a living room
Create an elegant and beautiful space with these designers' strategies for lighting a living room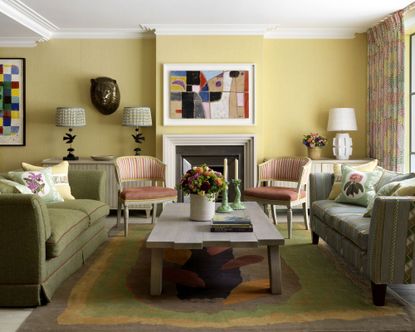 (Image credit: Simon Brown )
Lighting a living room successfully marries form and function. A multi-layered scheme allows the room's various activities to take place, but also permits changes of mood to be created.
But living room lighting should be attractive in its own right and is part of the decorative whole of the room, so needs to be in accord with other living room ideas.
Here, we've asked interior designers to share their expertise on lighting a living room to provide inspiration for your own home.
Lighting a living room: expert strategies
From incorporating living room lighting ideas into custom shelving to selecting designs that function as art, knowing how to plan living room lighting can be complicated. To simplify your planning, top designers offer their suggestions for lighting a living room, below.
1. Use mirrors to maximize light
If you plan to decorate with mirrors, one of their many benefits is to maximize light reflection. In this scheme by K&H Design, a Rupert Bevan slumped mirror fills the walls on each side of the fireplace.
This south-west facing room already benefited from plenty of light; what it lacked was atmosphere. The mirrors help to project the afternoon sun throughout the room and increase the sense of space. Hanging mirrors combined with small living room lighting ideas is also a great way to enhance a compact space.
Use a similar antiqued finish when working on this sort of scale. Not only does it soften the glow of the light but anything with a smoother surface will run the risk of the room tipping into hair salon territory.
'The decorative lighting adds to the drama and color in the room and brings together the contemporary and old with the antique Chinoiserie lamp,' explains Katie Glaister and Henry Miller-Robinson, co-founders of K&H Design. 'They also create different moods in the room by day and night.'
2. Allow for lights in bespoke joinery
When lighting a living room that features bespoke joinery, be sure to ask the carpenter to make allowances for internal wiring from the start. This will allow for living room wall lighting ideas to be built into the unit, removing the need for trailing wires from standalone lamps. Not only does this result in a cleaner finish for a smart living room but it will also mean that the sofa can become a quiet reading space when not used for entertaining.
Interior decorator Sarah Brown commissioned this bespoke shelving unit painted in a pale pink gloss and with tongue and groove detailing for a sitting room in London.
'An interesting room is made up of many layers that allows the eye to travel,' she says. Sarah added color and decorative flourishes by using handmade patterned lamp shades on the sconce and on the mantelpieces.
3. Draw the eye with an architectural feature light
An architectural feature light will enhance a room scheme by standing out in relation to the other elements – and is a great addition if you have an eye to living room lighting trends.
It can also transform a previously unconsidered area into a captivating space with its own identity, explains Clara Ewart, head of design at Kitesgrove. 'This light highlights the artworks in a modern way rather than using traditional overhead picture lighting, and its striking sculptural silhouette gives a thoroughly modern touch to the space.'
4. Make it the center of attention
When it comes to lighting a dining room in an open-plan living space, an investment-piece chandelier or a modern pendant is a striking central light feature that can add that vital finishing touch. Be careful to choose the right place for the pendant – casting light over the sofa or coffee table or another central seating area is ideal.
'Complement the pendant with ambient lighting with table and floor lamps,' recommends interior decorator Sophie Ashby who designed this scheme together with architect Giles Quarme.
5. Consider up and over
If you don't have (or don't want) a ceiling fixture as part of the plan for lighting a living room, consider a floor lamp that stretches up and over the sofa. It will add much needed light from above, creating an instant and elegant reading corner. This is also a good solution in paneled rooms or those with a decorative wallpaper whose line might be interrupted by the introduction of wall lights.
Consider how the natural light changes throughout the day when thinking about where to position lights to create the most impact. Think about flexible light sources for different situations: a floor light with a swivel arm is ideal as an evening reading lamp behind a sofa or an armchair, says Hollie Moreland, creative director of David Hunt Lighting.
Remember that shade colors can affect the mood and the atmosphere of a room, so for added ambience, choose darker tones which will feel moodier and cosier, allowing you to relax into the space.
6. Think of light as art
Make an impact with form without sacrificing function. Choose a sculptural lamp and it will look more like a piece of art than a light source. Restaurateur Mark Hix shows how a multicolored floor lamp from the mid-century Italian brand Stilnovo stands in perfect company among sculpture and collectibles in his London living room.
'For lighting aficionados, contrast is very important. You need lots of light and shadow in a sitting room,' recommends Tom Waldo, founder, Waldo Works.
7. Add wall lights to fill a space
Wall lights or sconces are a fantastic way to add interest to an otherwise empty wall or frame a piece of furniture when lighting a living room. They are also ideal for a smaller room as they help free up the floor for other pieces.
When it comes to the number of wall lights, there are no hard and fast rules, says Emma Deterding of Kelling Designs. 'Just be careful of where you put them and at what height – they are to light the room (or a chair) not the ceiling, which too often happens.'
Add dimmer switches so you can manipulate the light levels, suggest Sally Storey, creative director of John Cullen Lighting. She also recommends having sockets set into the floor at the center of the room by sofas to avoid having lots of trailing wires. 'If you have a small alcove, adding two slim wall lights on either side can create an intimate place to sit and relax and read.'
8. Highlight architectural details with light
Use light to draw attention to the architectural features of a room – it's a particularly effective way of creating atmosphere during the winter months. A timeless approach is to frame the mantel with a pair of small lamps or sconces.
'Adding lighting to a mantelpiece can be a lovely focal point and it can create an opportunity to add some softness or color and pattern with a decorative shade,' recommends Nicole Salvesen, co-founder of Salvesen Graham.
'When it comes to choosing lamp shades, think about balance and how they are distributed throughout the room. You have to be careful about how many sorts of shades it can support without looking like a lampshade showroom,' says Nina Campbell.
9. Embrace mismatched pairings
For a colorful impression, take a leaf out of the book of Kit Kemp, creative director of Firmdale Hotels. Her eye for cleverly mixing unexpected yet uplifting hues and folk art patterns follows through to her lighting choices which embrace pairings and mismatched bases.
When choosing, recommends Kit, it's always important to remember that a light will have two identities, lit and unlit. 'So you need to consider how it will look at any time of the day,' she explains.
'I love using antiques in schemes so we also often buy old vases, lidded urns and even planters and pottery, to customise lighting in drawing rooms,' adds Henriette Von Stockhausen, creative director, VSP Interiors.
10. Work the angles
Where a stronger light source is needed, consider an articulated wall light.
'I have used this one many times as it works perfectly above a corner sofa where the lighting can often be quite dim,' says Susie Atkinson who designed this scheme for Lime Wood hotel.
'I like the modernity it adds to a traditional space and it looks great with a collection of photographs or pictures around it of different shapes or sizes.'
11. Take a symmetrical approach
For a classic and sophisticated look, taking a symmetrical approach to lighting choices will never go wrong.
'A great way to achieve this in a sitting room is to place two identical table lamps either side of a mirror or a piece of art,' recommends Louise Wicksteed, design director for Sims Hilditch.
'Here we have placed two lamps, together with two matching armchairs and mirrors. The resulting aesthetic is one of well-distributed elegance.'
12. Blend eras
A hallmark approach of the decorator Suzy Hoodlessis to blend eras, styles and colors – always with an eye to comfort and function.
In this London townhouse, she's added some mid-century lamps to tie in with the canary yellow armchairs.
'Vintage lamps are a clever way to add color and height in a design scheme as well as being a very practical and versatile light source,' she says.
'When it comes to creating a decorative scheme, I like to think about textures such as wood, metal, ceramic, polished, handmade and what that brings to a space,' adds James Thurstan Waterworth, founder of Thurstan Design.
What does light temperature mean?
The first rule in our book is to use a consistent lighting temperature in all fittings, says Irene Gunter of Gunter & Co. 'We use 2700K warm white.'
Another favorite designer tool is thinking about how the lining of lamp shades can impact the overall light temperature, as well as add a playful spin to the decor. Not only can you use card linings in gold, silver, or platinum, for example, you can equally opt for patterned or colored fabrics.
'Don't forget that it will impact the color of the light it will create,' adds Irene. 'For instance, a green lining is going to provide a green light – not the greatest look!'
How do I layer light?
Start with the overhead lighting: pendants or chandeliers are a beautiful way to 'crown' the lighting, says Lucy Barlow, creative director of Barlow & Barlow.
'Then look at any art: picture lights are a great way to add the second layer. The next are decorative wall lights installed roughly at head height as an important eye-level light source.' This is where you can begin to add color and pattern.
Finally, table lamps will light the lower section of the room. 'If you're able to do this you might not need a single downlighter which, in more traditional schemes, is a huge advantage.'
How do I choose a pendant light?
For any decorative hanging light, the total drop available is a great starting point, recommends designer Chris Cox of Cox London.
'This will help you narrow the field quickly,' he says. Ensure the chosen design has space to breathe and can be hung reasonably low so that it relates to the furniture in a room and those using it.
'In the 25 years I have been hanging chandeliers, people tend to plan a pendant too high on paper and, in reality, it looks and feels a little better lower,' Chris continues. You can always hang a pendant lower over a coffee or center table as long as it doesn't detract from an important view or an artwork.
Sign up to the Homes & Gardens newsletter
Decor Ideas. Project Inspiration. Expert Advice. Delivered to your inbox.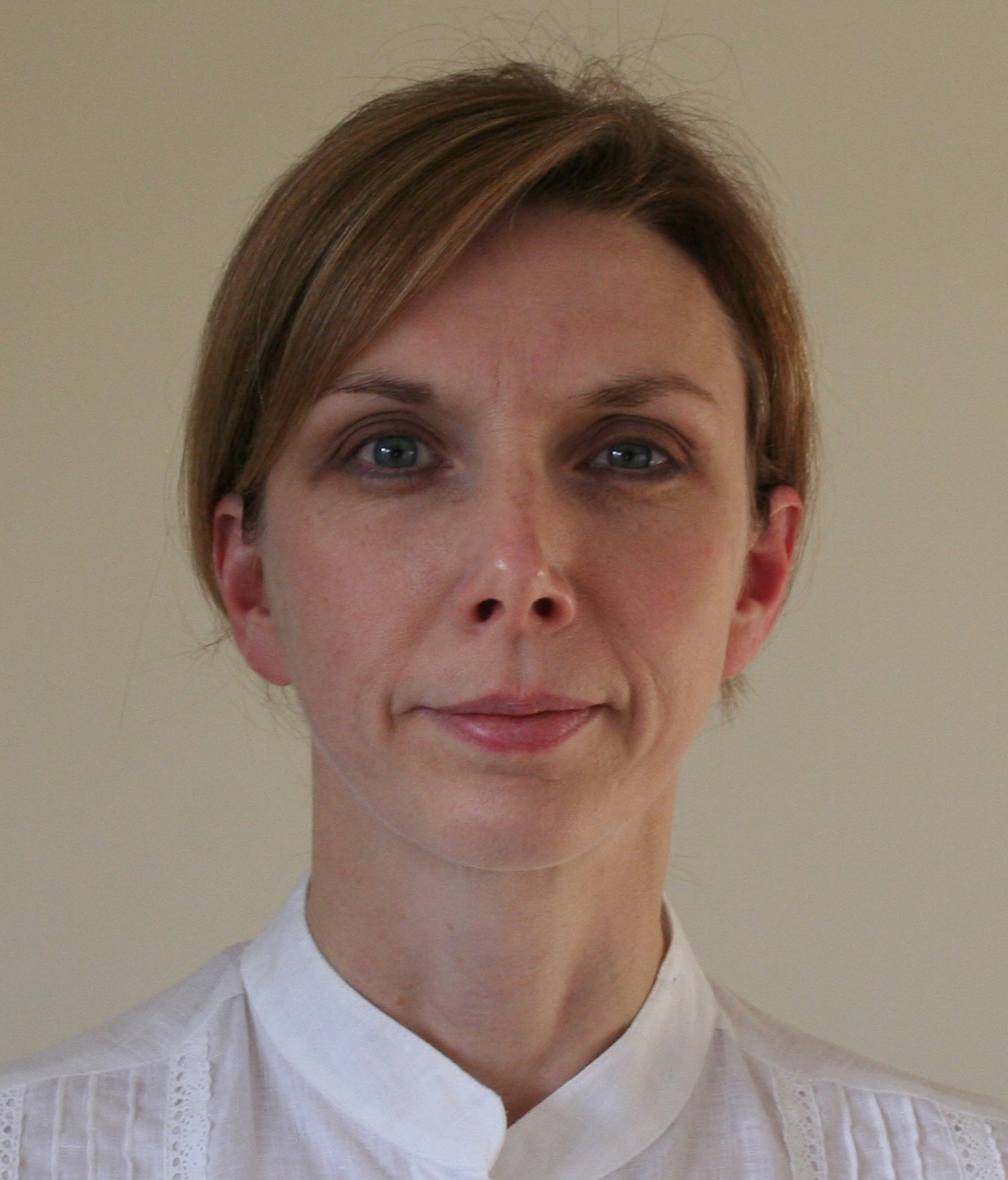 Sarah is a freelance journalist and editor. Previously executive editor of Ideal Home, she's specialized in interiors, property and gardens for over 20 years, and covers interior design, house design, gardens, and cleaning and organizing a home for H&G. She's written for websites, including Houzz, Channel 4's flagship website, 4Homes, and Future's T3; national newspapers, including The Guardian; and magazines including Future's Country Homes & Interiors, Homebuilding & Renovating, Period Living, and Style at Home, as well as House Beautiful, Good Homes, Grand Designs, Homes & Antiques, LandLove and The English Home among others. It's no big surprise that she likes to put what she writes about into practice, and is a serial house renovator.