8 essential features your bathroom needs to feel luxurious, according to interior designers
You're missing a trick if you neglect these 8 simple items in a bathroom, designers say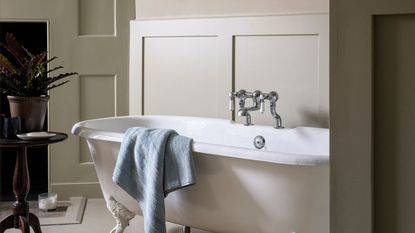 (Image credit: Davey Lighting)
Sign up to the Homes & Gardens newsletter
Decor Ideas. Project Inspiration. Expert Advice. Delivered to your inbox.
Thank you for signing up to Homes & Gardens. You will receive a verification email shortly.
There was a problem. Please refresh the page and try again.
Bathrooms are notoriously difficult to decorate – first and foremost they need to be practical, but there are some simple items every bathroom needs to feel that little bit more luxurious, designers say.
When looking for luxury bathroom ideas, designing a bathroom from scratch or upgrading a builder-grade space, there are eight features professional designers say are essential for a truly luxurious space you can bathe in – not just dash in and out for a quick shower.
Here are the most important things interior designers say every bathroom needs – how many are you missing?
Things every bathroom needs
Breaking the habit of seeing bathrooms as purely practical spaces is a must if you want to curate a well-styled space.
1. High-quality linens and towels
Meg Lavalette, interior designer and founder of LAVA Interiors recommends investing in the best quality towels you can afford. As the most high-touch item in the room, plush towels like these from Frette will make the space both feel and look luxurious.
'Densely woven cotton terry will always feel luxurious when wrapping your body with them,' she recommends. 'Companies like Frette, Matouk, and Coyuchi are my go-tos depending on my client's aesthetic.
'I will also take my client to a store in person that carries multiple brands of luxury linens so we can touch and feel in person – an essential rule for buying towels is to never shop online. There are different attributes to luxury linens that are subjective, like the weight of a towel. Some people want a heavier towel to feel more dense and thick. Others want a lighter towel to feel more delicate and also dry faster – work to your preference, but it is important to designate a good section of your budget for this.'
2. Layered mood lighting
'A bathroom doesn't have to be strictly utilitarian and nor does its lighting,' believes Carlos Roca, principal designer architect at FreeForm. 'Yes, you need to be sure that the lighting serves the space so that it functions, but there are so many types of bathroom lighting that can play a role in creating an atmosphere of relaxation and luxury.'
Carlos recommends having at least three sources of light in your bathroom, from inset lighting in shower niches to give your shower a soft glow and illuminate your products when you need them, to cove lighting at mirrors for beautiful functionality, and decorative sconces, like these from Wayfair, to make the space feel tailored and add in another option for decorating.
3. Something that appeals to every sense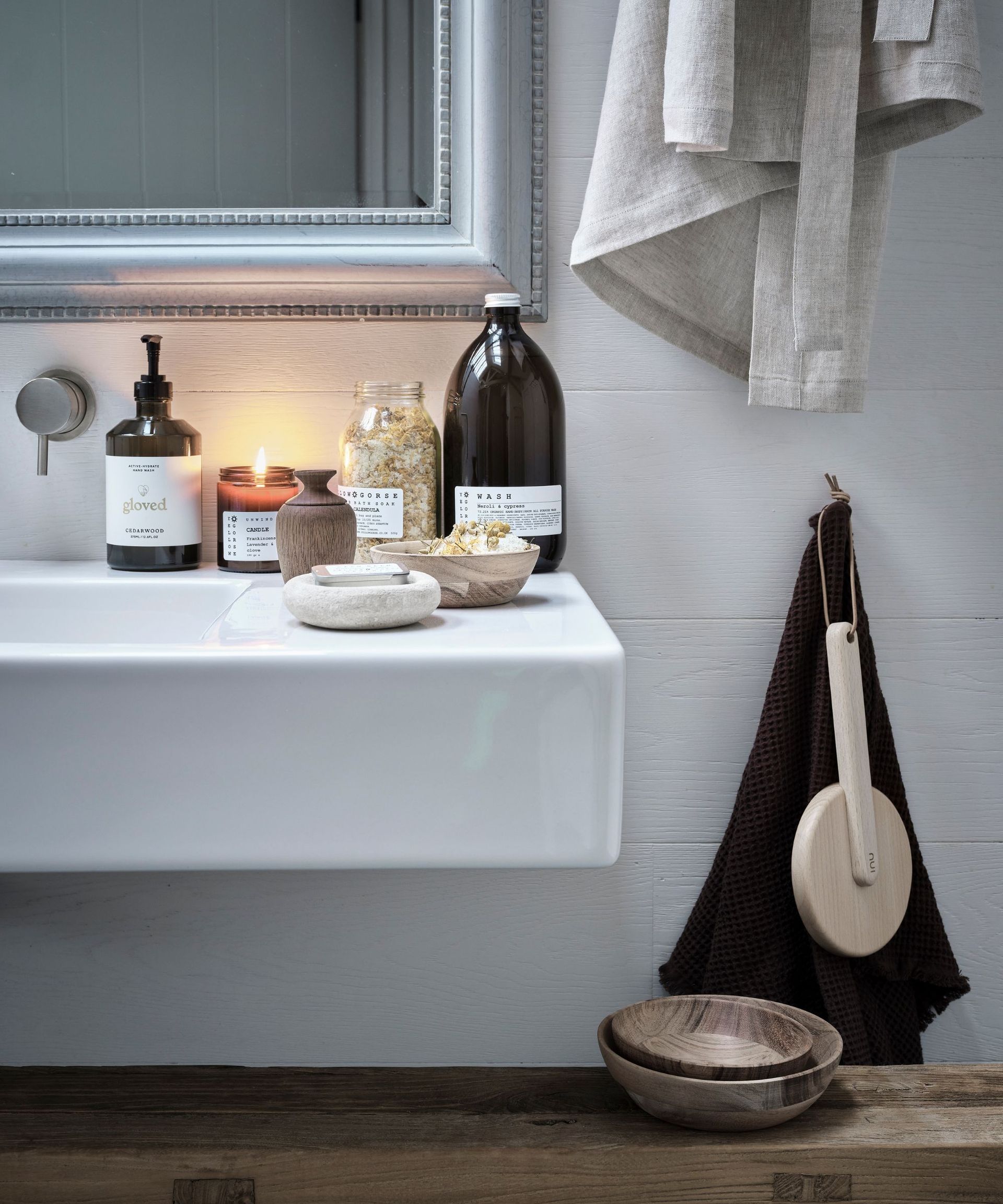 Layering in interior design always makes a space feel more intentional – and one way to do that is using something that appeals to every sense, recommends Meg Lavalette, interior designer.
Using fluffy towels and plush rugs, fragranced candles and music is an obvious go-to for touch, scent, and hearing, but Meg also believes in decorating with art in a bathroom to really heighten the visuals. We always recommend taking a look at Magnolia's Wall Art collection for effortlessly tasteful pieces.
'The bathroom needs original art to create interest and these rooms are often overlooked when it comes to hanging things on a wall,' she says. 'Of course, in a bathroom, you have to consider humidity and moisture, so I would skip a watercolor painting, and instead select a print behind glass, or a sculpture to add even more interest.'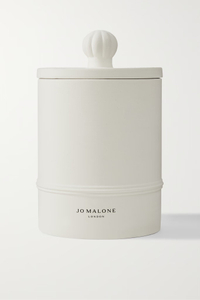 Jo Malone White Moss & Snowdrop candle | $125 at Net-a-Porter
This accent candle by Jo Malone comes in a wonderfully sculptural jar. A minimalist candle on a windowsill or counter elevates a bathroom and helps to making your home smell nice.
4. Built-in audio
Speaking of appealing to the senses, adding music and sound into your bathroom can be made a lot easier by building audio into the space when planning a bathroom remodel, mentions Carlos Roca, designer architect.
'A bathroom can be more than a place for quick morning routines; it can serve as a personal oasis where one can unwind after a long day. We like to integrate audio into bathrooms as a way to transform the space from one of mundane routine to one of elevated experience. Think of your favorite spa – audio, whether music or atmospheric ambiance, is always used to augment the experience.'
Of course, if your building or budget doesn't allow it, then the best smart speaker could be a good alternative, just make sure it is kept away from any water sources.
5. Heated floors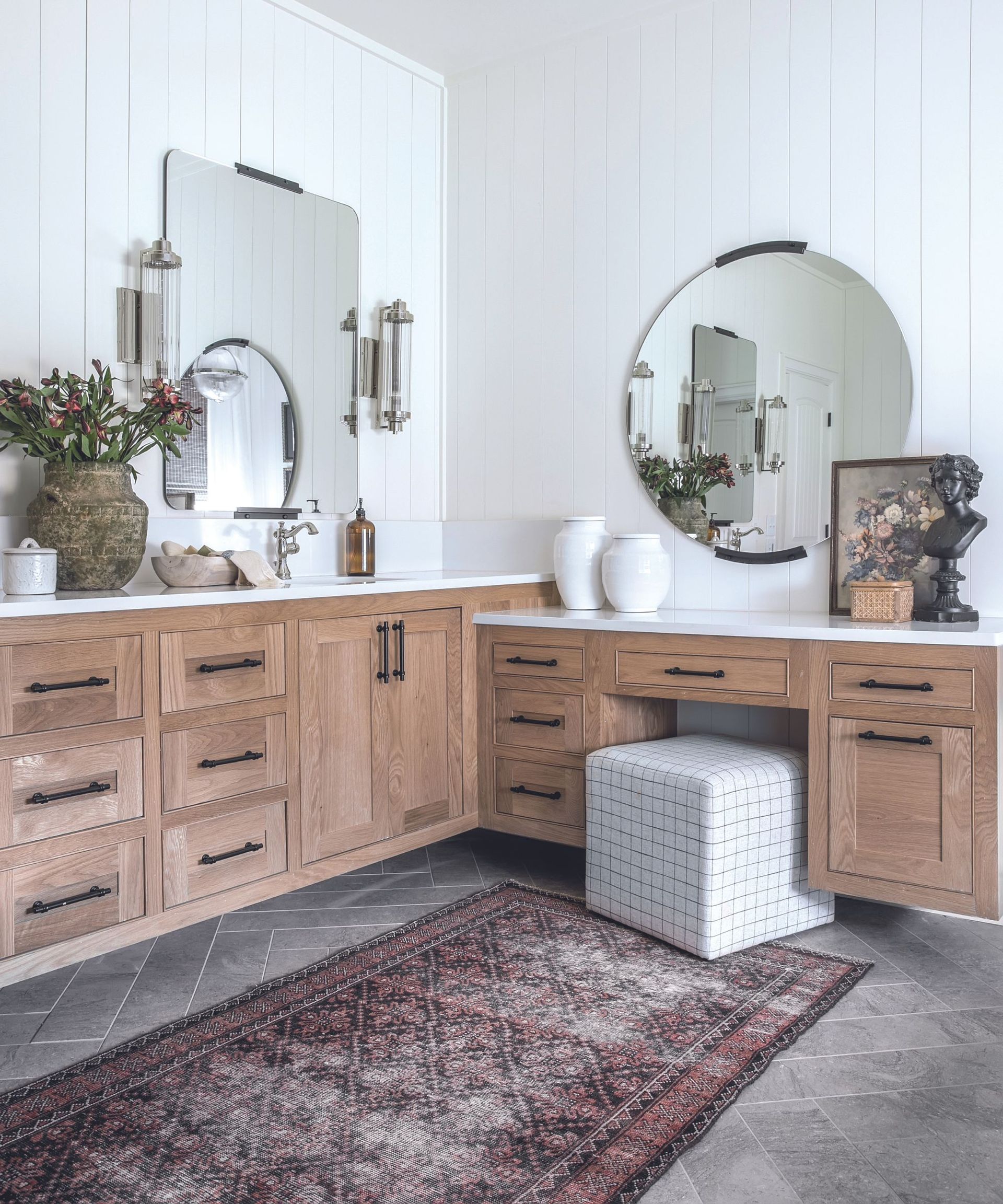 There are several bathroom heating options to make your bathroom cozy, especially in winter, but underfloor heating is arguably the best and most luxurious, says Laura Mineff, designer and president at Array Design Studio, and is a must in any bathroom that can fit it.
'Imagine how amazing that would feel in the dead of winter – nothing beats it,' she gushes. 'An added bonus if you have arthritis or have aging relatives (or want to invest in your future) then it can feel like a huge relief to aching feet. It is undeniably a bit pricier, but I think it is worth every penny.'
6. A towel warmer
On a similar note, a heated towel rack is a dream when you are getting out of a warm shower, suggests Rachel Waldron, principal designer and founder of Waldron Designs – it is a great way to eliminate empty space in a bathroom too.
'A towel warmer is a luxury item that is also a money and energy saver, making it a must-have bonus for every bathroom. Towel warmers can be hardwired, or a simple plug-in DIY install item, making them very feasible for a bathroom with any budget. While we, of course, love the benefit of drying off with a warm towel, there is also the benefit of bacteria growth prevention by drying towels immediately, resulting in less laundry loads, and the right towel warmer can also function as a space heater,' she explains.
Rachel Waldron owns an interior and architecture firm on Vashon Island, specializing in sustainable design that is rooted in its context.
7. A steam shower
A steam shower is more than just a bathroom trend, they are becoming essential for anyone who dreams of a spa bathroom in their home, and designer Rachel Waldron can't get enough.
'Now, we weren't sold on this at first. We honestly thought it seemed excessive, until we tried it ourselves! The great thing about a steam shower is that it not only provides amazing health benefits, such as skin care, clearing airways, lowered blood pressure, and the reduction of muscle and joint pain. It also reduces water and energy waste when used as a body cleanser in-between showers when hair washing is unnecessary. Add a bit of essential oil to your steam experience and you have a wonderful unwinding experience in your bathroom!'
8. A tub side surface for products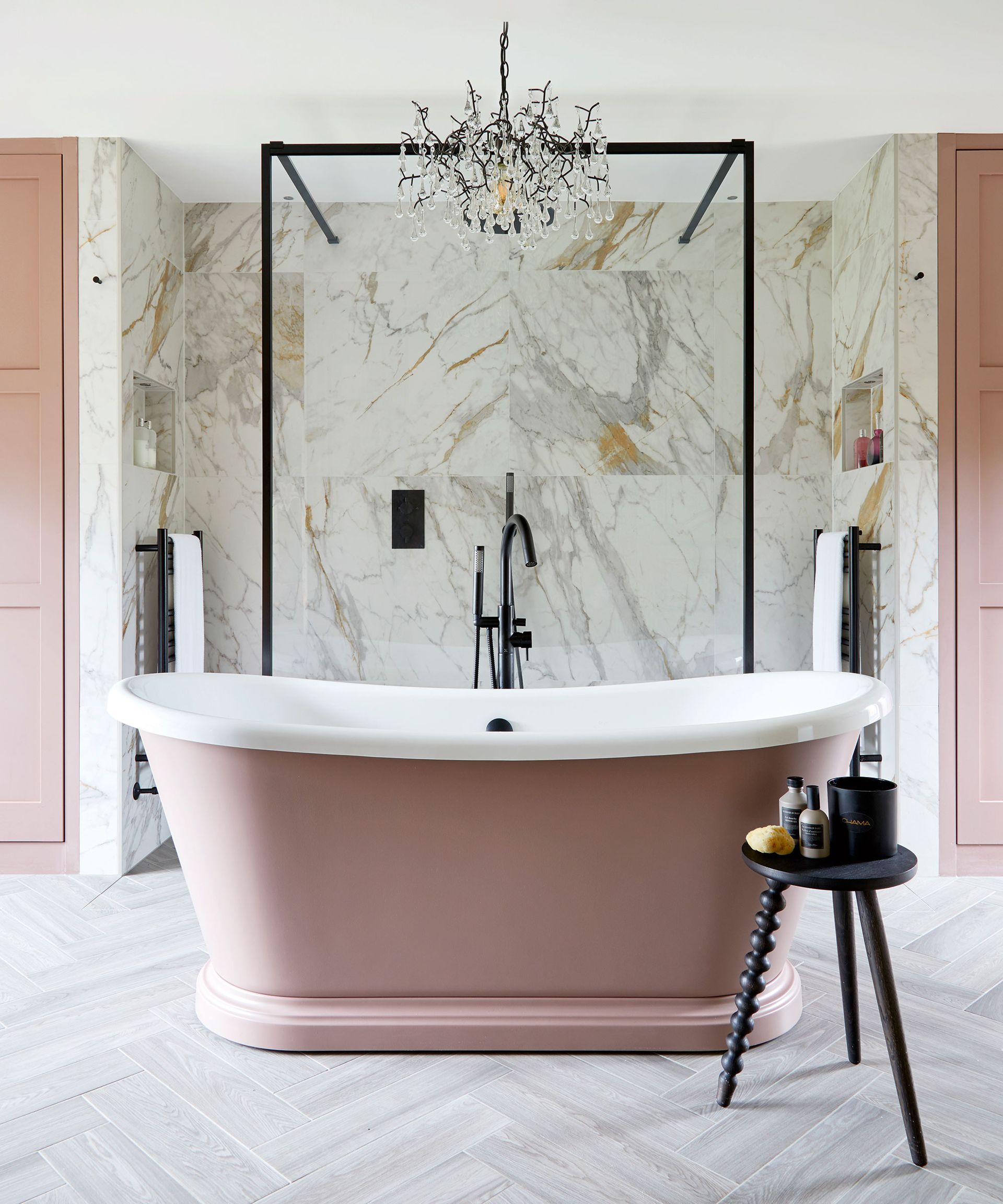 Actualizing bath ideas should never stop at picking out a good soaking tub. Jessica MacDonald, designer and co-founder of Studio Roslyn recommends planning the space around your bathtub to make a bath worth relaxing in.
Jessica says a tubside surface such as a stool or table is essential for putting down your bath essentials, from your bath salts and candles, 'and a place to prop a glass of wine of course. Along with it, Sangra de Fruta bath products are a must!'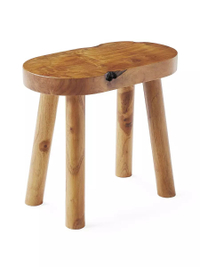 Teak Oval Stool | Was $128, Now $118 at Serena & Lily
This teak side stool is perfect for resting some bath essentials on while you soak in the tub and acts as a great little rest spot when drying off, moisturizing, or bathing pets and children too.
Studio Roslyn is a full-service interior design and creative consulting studio co-founded by principals Jessica MacDonald and Kate Snyder in Vancouver, British Columbia. They create spaces that are at times unapologetically bold, sumptuously elegant or charming and playful.
Buying Bathroom Essentials
FAQs
What basic items are necessary for a bathroom?
Besides all the obvious bathroom fittings and essentials like toilet paper and hand towels, other basic essentials that can help make the space that little more functional are items like soft tissues, a nice hand cream for moisturizing after washing, a mirror above the sink, and an air freshener.
What do kids need in their bathrooms?
A child's bathroom can benefit from a few extra functional items to help them navigate the space. A step stool is a good idea so you don't have to lower the cabinets and make them awkward to use when they are older. A toothbrush holder to help them keep the space tidy is also essential to teach them the value of staying organized. Storage is also a must if your child uses bath toys – these brightly colored pieces of clutter can easily get lost without some good organization, or even become a slip hazard when not stowed away safely, for this reason, a non-slip bath mat is also a wise choice.
---
You can make any small bathroom look elegant with the right fittings and fixtures to elevate the space. If you are working on a budget, however, and want to make a bathroom look expensive, consider investing in quality timeless pieces like your towels and cabinetry hardware – think about where people are likely to touch in the space. If these areas look and feel expensive, then you are halfway to a truly luxurious bathroom.
Sign up to the Homes & Gardens newsletter
Decor Ideas. Project Inspiration. Expert Advice. Delivered to your inbox.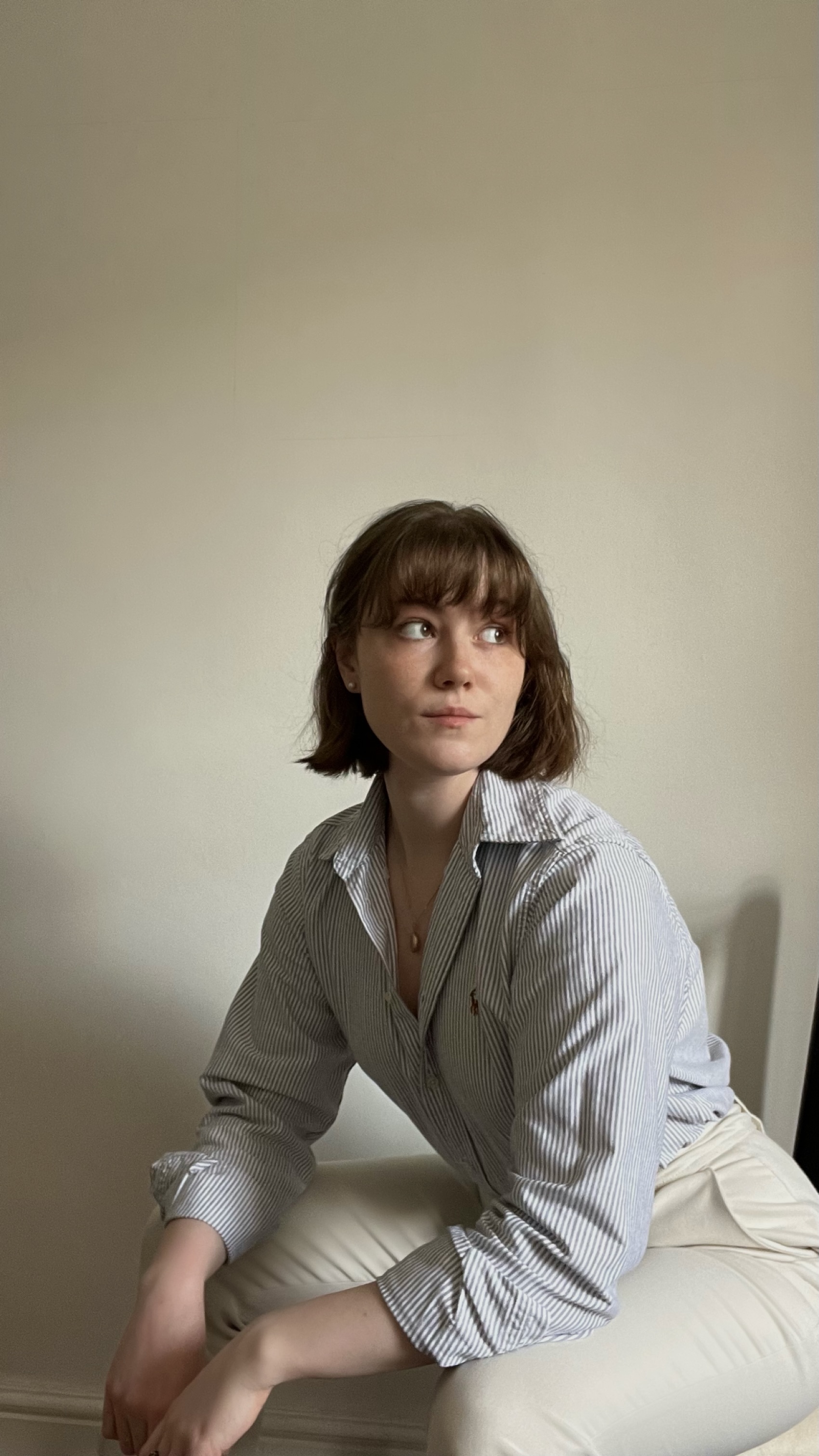 Chiana has been at Homes & Gardens for a year, having started her journey in interior journalism as part of the graduate program. She spends most of her time producing content for the Solved section of the website, helping readers get the most out of their homes through clever decluttering, cleaning, and tidying tips – many of which she tests and reviews herself in her home in Lancaster to ensure they will consistently deliver for her readers and dabbles in the latest design trends. She also has a first-class degree in Literature from Lancaster University.