How do I stylishly hide my TV? 7 ways to disguise your TV
Create a more interesting focal point than your TV with these 7 stylish ways of concealing your screen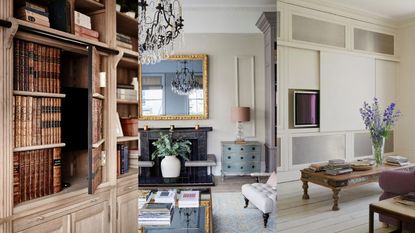 (Image credit: Sims Hilditch / Andrew Wood)
Creating interesting focal points is an integral part of interior design, so a poorly placed TV can quickly detract from the overall look and feel of a room. Knowing how to hide a TV stylishly can allow the room to breathe, creating the illusion of a sophisticated tech-free space, and prioritizing a more beautiful focal point in any room.
Hiding a TV in living room ideas can quickly make a living room look beautiful, and in rooms with interesting architectural features such as family room ideas with fireplaces, disguising a TV can help to emphasize the best aspects of the space and even make your home look expensive.
We have asked designers how they hide TVs in their projects so that you can create a more sophisticated space yourself.
How do I stylishly hide my tv?
Whether you integrate your TV with built-in ideas for family rooms or disguise your TV in plain sight with TV stand ideas, there are numerous ways to ensure your TV remains hidden and not the star of the show.
1. Hide your TV in bespoke joinery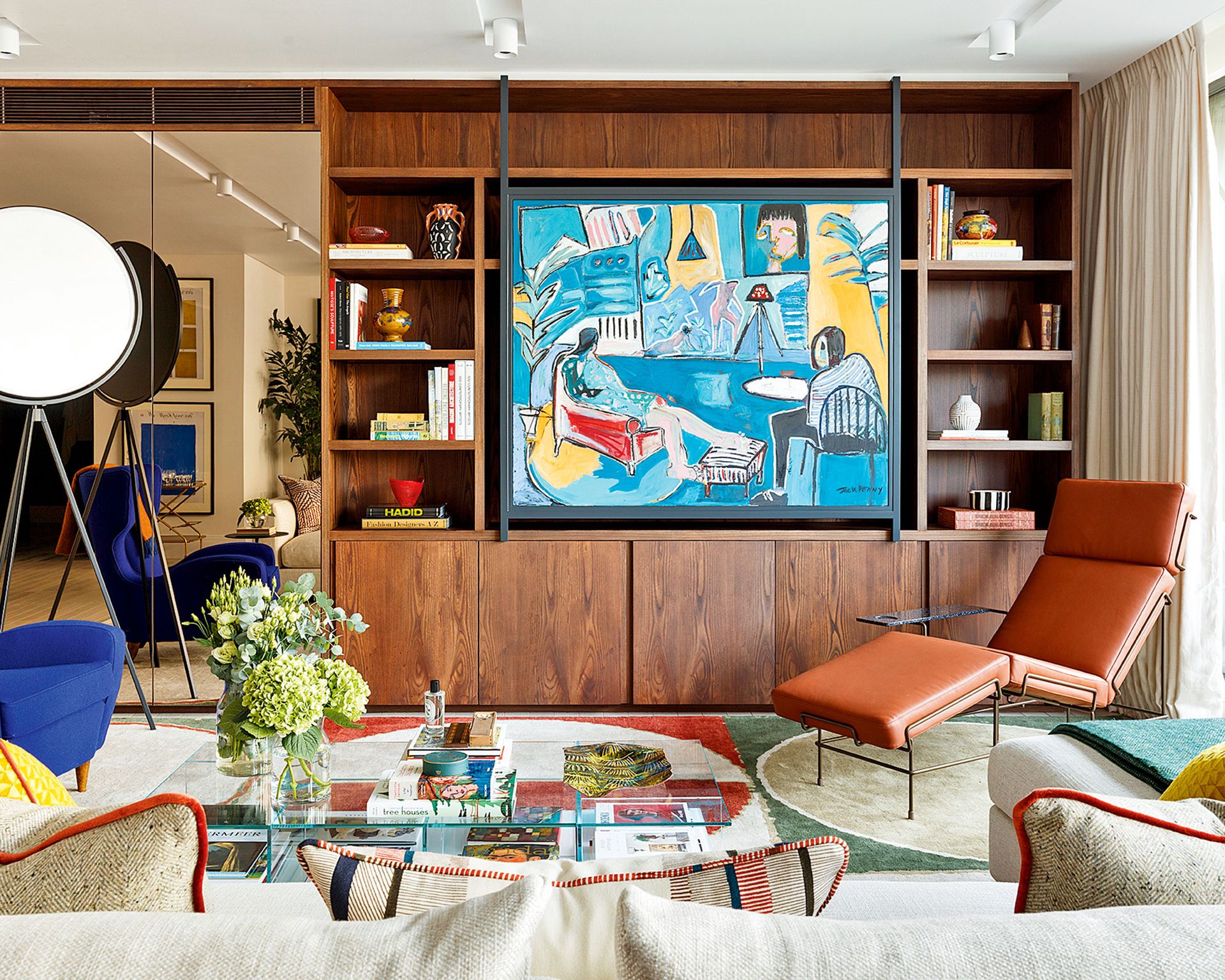 'Bespoke solutions like a hidden cupboard within a bookcase or an ottoman at the foot of the bed work well,' says design director Louise Wicksteed of Sims Hilditch. Commissioning bespoke joinery is an investment however yields the best results when trying to conceal TVs and other daily clutter stylishly.
Built-in cabinet ideas for family rooms provide ample storage for everyday items while also stylishly hiding the TV to allow for quality time with family without tech distractions. What's more, integrating TV space into your entertainment centre ideas also helps to conceal unsightly cabling along with other TV appliances such as boxes, consoles, sound bars, and remotes.
2. Stylishly conceal screens with sliding doors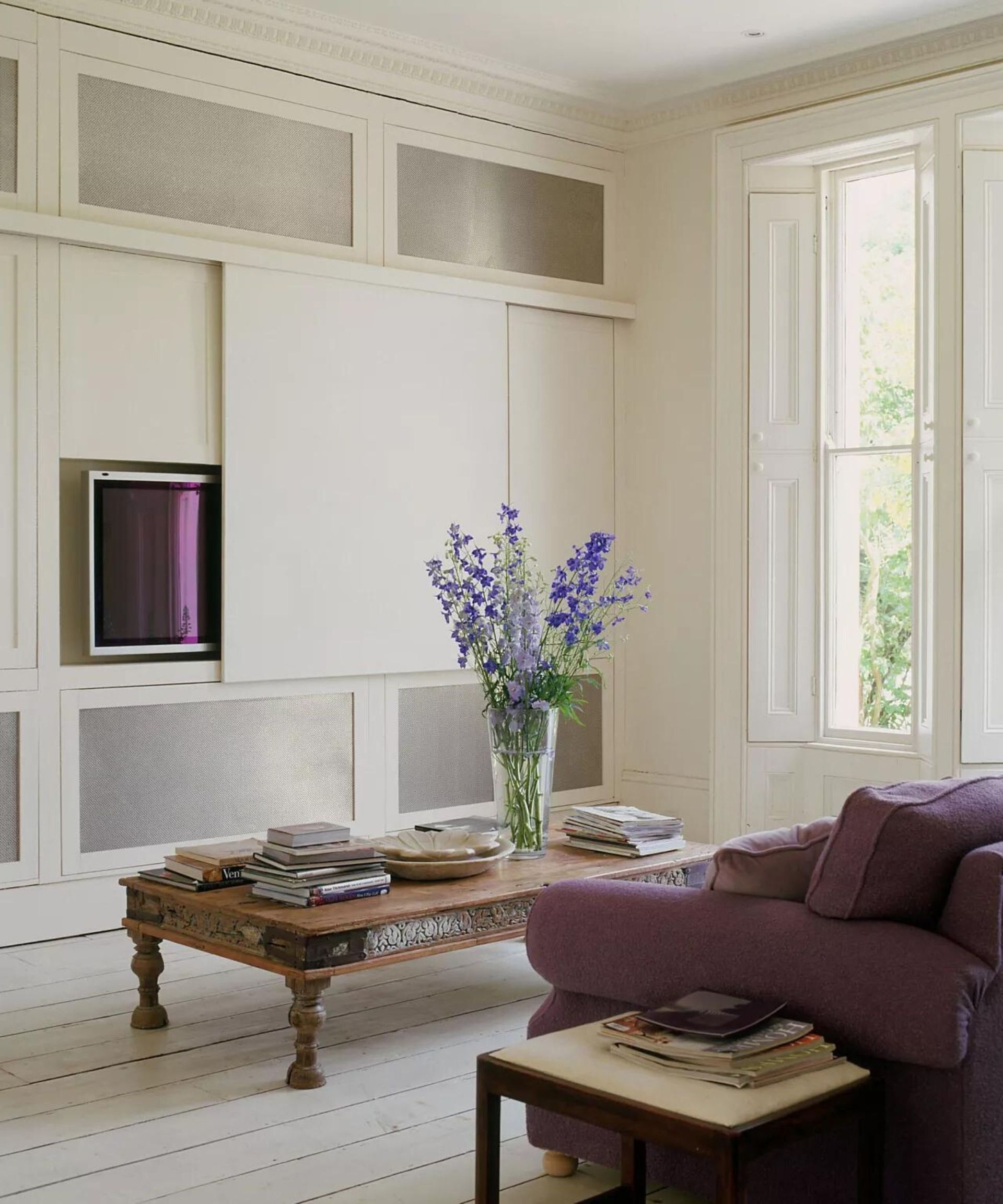 Sliding door units provide similar coverage to bespoke units, allowing you to effortlessly conceal a TV from sight for bedroom TV ideas, where you may want to distance yourself from the television before sleep, or living room TV ideas where you may invite guests in to socialize or you want to relax with a book and unwind. 'Sliding door systems are a great way to conceal technology in the bedroom or any room of the home. Depending on where you position them, they can reveal different ornaments or books and create a completely different look to your furniture,' explains Simon Tcherniak, senior designer at bespoke furniture company, Neville Johnson. 'They can also be used to conceal a large TV so your bedroom can be transformed into a cinema room in seconds.'
When used in a bedroom, sliding food units may also help to conceal wardrobe space, allowing the furniture to be multifunctional and look more seamless within the room.
3. Disguise a TV as mirror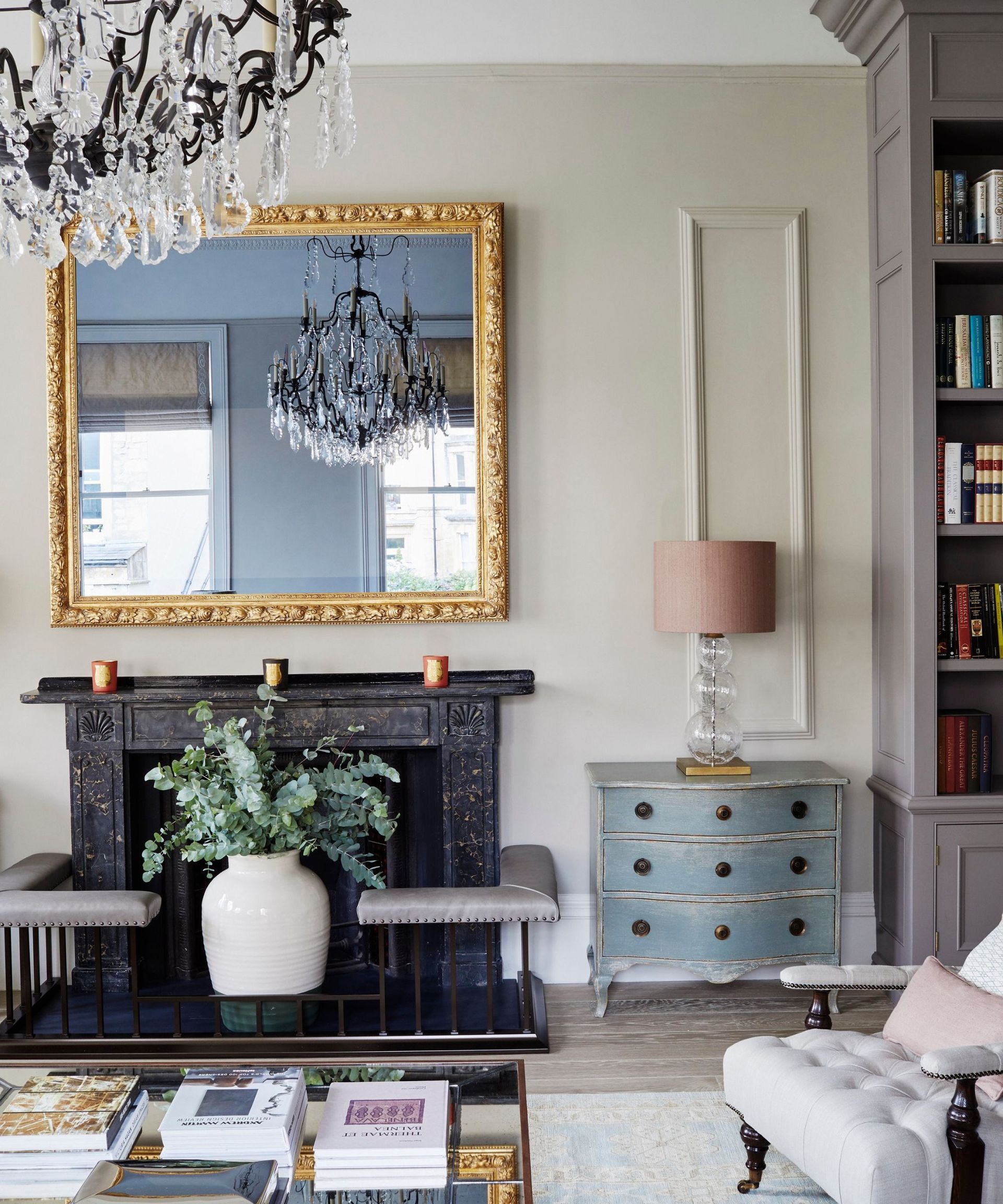 'At Sims Hilditch, we pride ourselves on our intelligent approach to storage. A television disguised as a mirror is a great way to keep a sitting room feeling cozy and social, as opposed to being dominated by a screen,' Louise suggests.
Decorating with mirrors helps to elevate the status of a space, as well as make a small room look bigger so that a more relaxed sitting room can quickly become a more formal entertaining space. To disguise a TV as a mirror, consider installing a decorative frame or shadowbox with a dielectric mirror to cover the screen to integrate your TV into your room's decor. Alternatively, purchase a mirror TV that already has a highly reflective surface when switched off.
4. Consider a Projector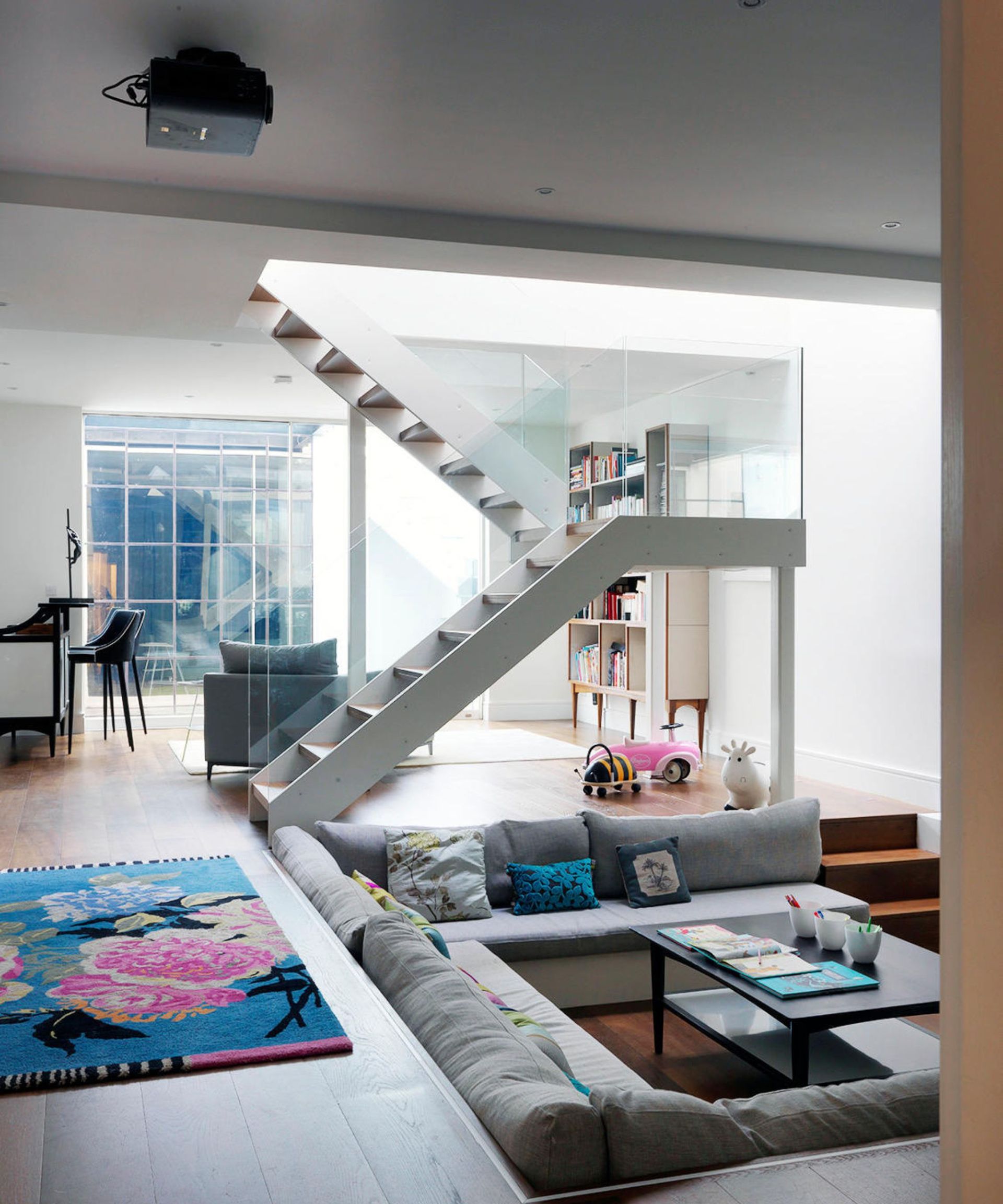 If you have a larger space and do not use the television often, removing the TV and installing a projector and retractable screen can offer an alternative entertainment system with a far less oppressive footprint. With projectors becoming smaller and smaller while remaining high quality, the box can be concealed conveniently within an existing bookshelf or console while the screen can be rolled away into a holder out of sight by the ceiling.
To further disguise the screen, consider painting the casing the same color as your wall or ceiling, especially in a color-drenched room, to blend the lines seamlessly into the architecture of the space. If you have a perfectly flat, white wall in the room that is not adorned with art or other decor, this may also work as the perfect surface, surpassing the need for a roller screen at all.
5. Create a gallery wall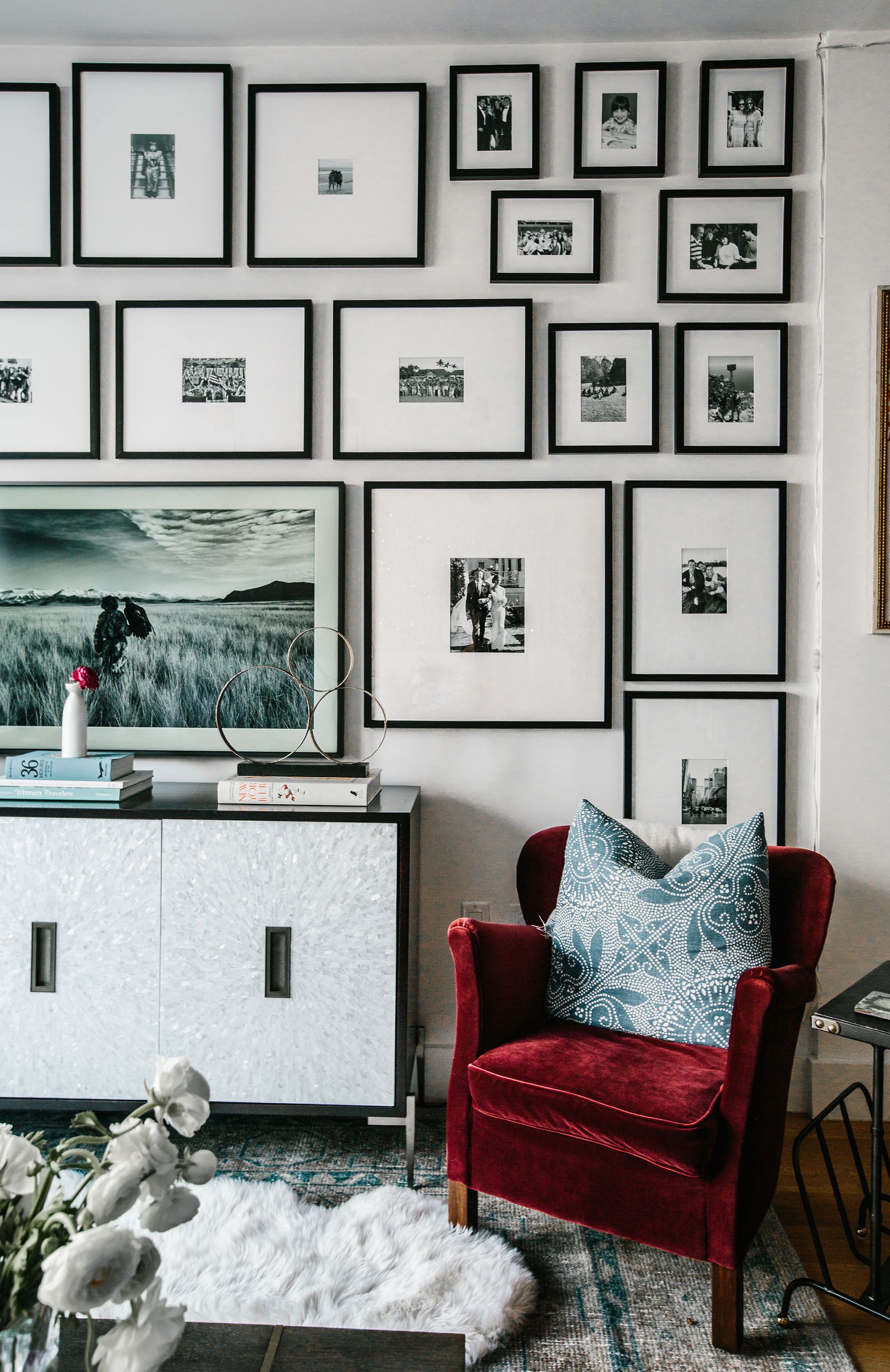 Consider incorporating your TV into gallery wall ideas, especially in small living room ideas and small bedroom ideas, to prevent the need for large cabinetry while still adding color to the space. With the increase of picture frame TVs, struggling to incorporate large black screens when decorating with art has become a thing of the past. Rather, choose art frames to match the tone or color of your TV frame to effortlessly camouflage your tech into traditional decorating forms.
6. Cover a TV with artwork for a multifunctional space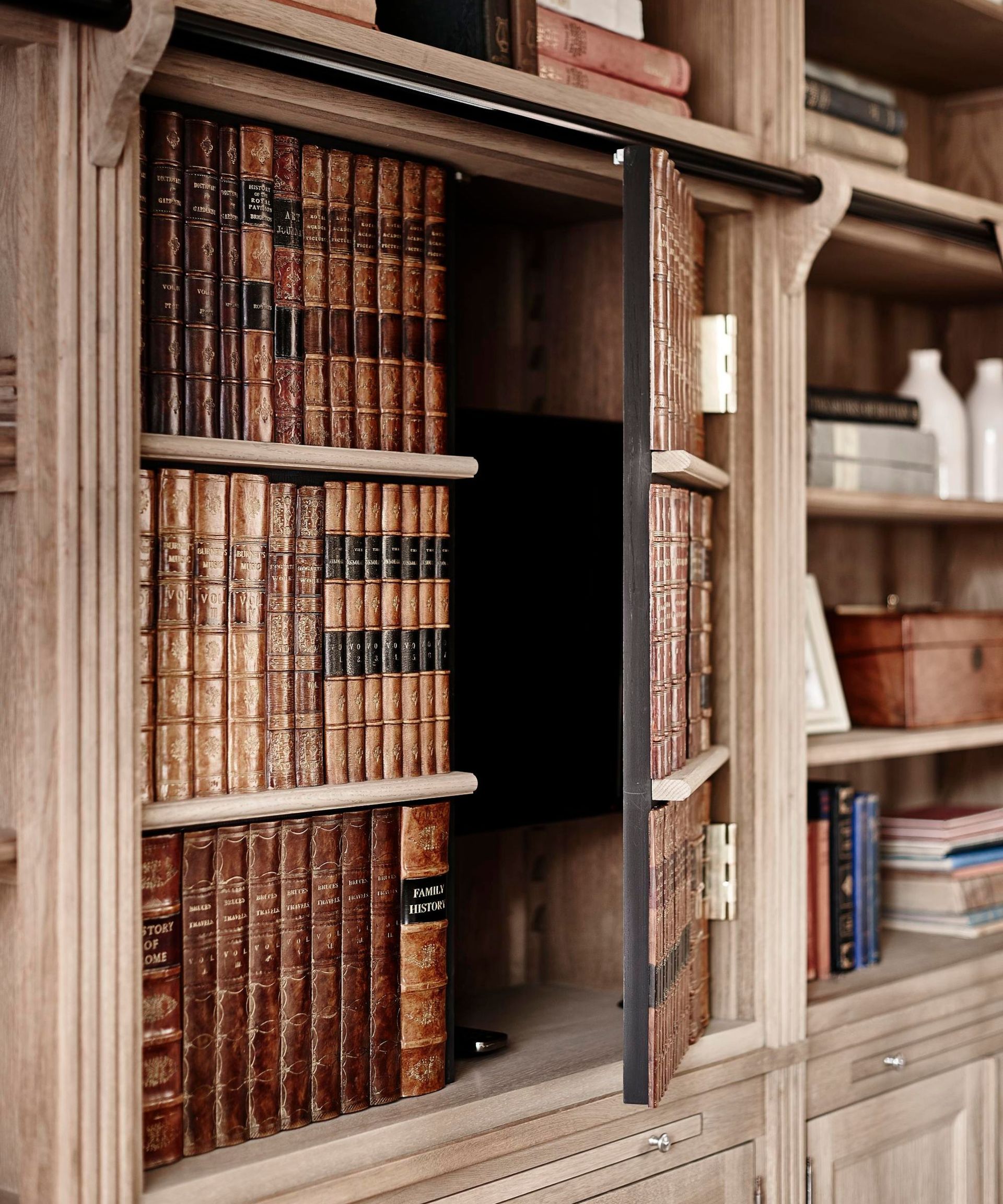 'Living spaces, especially, will really benefit from multifunctional pieces. A living room might be doubling up as a guest room, a home office, or a playroom, so will need to cater to all of these,' explains Sophie Ashby of Studio Ashby. Using artwork is a universal way of brightening a space no matter its purpose. While a TV may not have a place in a playroom or office, the artwork will always look at home.
Choose a piece of artwork that comfortably covers the expanse of your TV screen while also adding to the feel of the space. Attaching the picture using sliding rails or adding folding bi-panels made from art or prints such as these book covers by Sims Hilditch can help to cover the TV when you don't need it and reduce distractions.
7. Blend your tv into your decor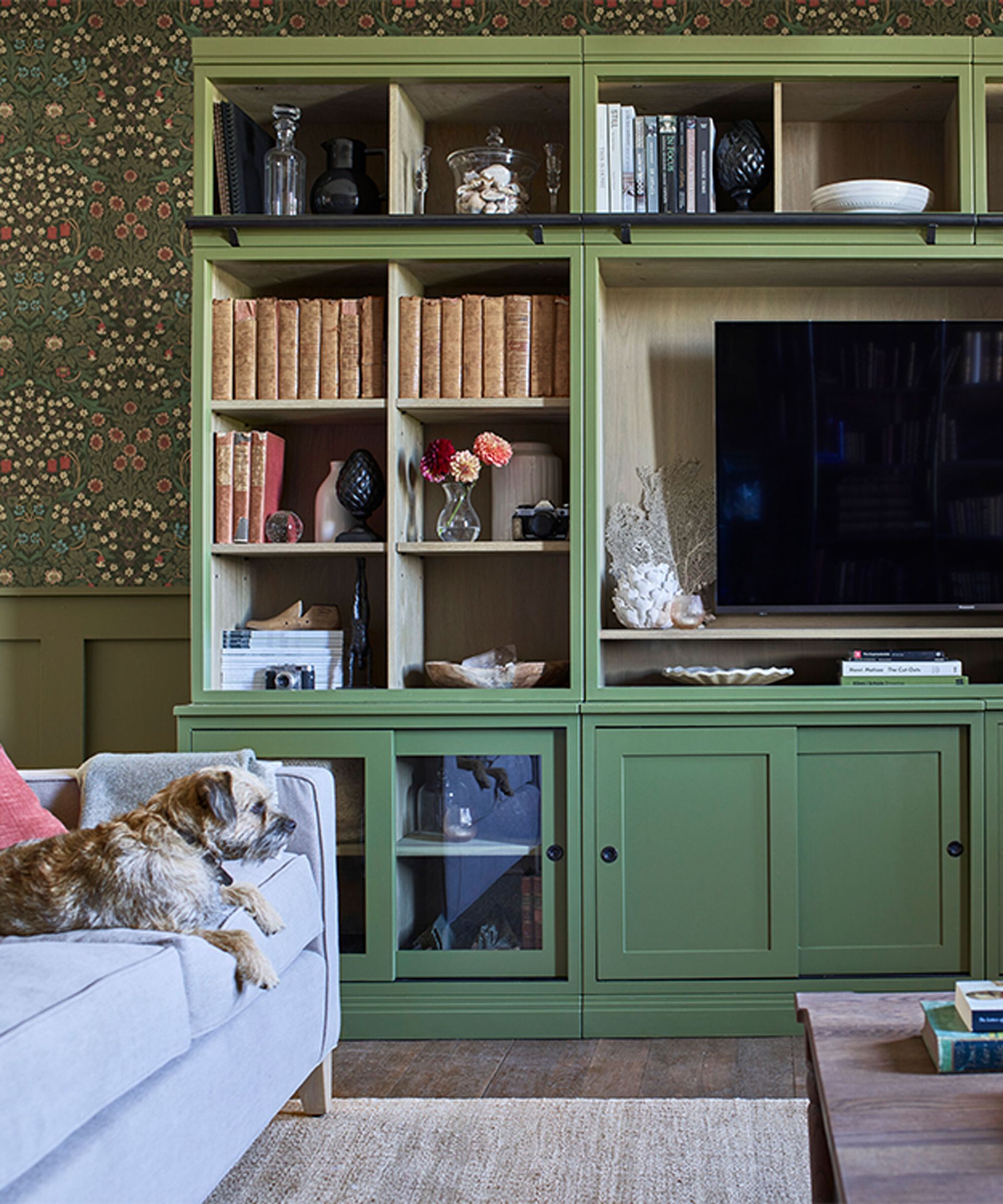 If completely concealing your TV is not possible in the space you are working with, try to reduce its visual impact by incorporating the screen into your decorating ideas. While this may not hide the TV, it can help to deflect attention away from the device. The most effective way to do this is to consider living room feature wall ideas and paint the wall behind the TV dark to take visual weight away from a black screen,.
How do I hide my TV in plain sight?
When trying to hide a TV in plain sight, place other objects such as artwork or books if you can place your TV in a shelving unit so that your eye comes to rest on a more interesting focal point than a plain black screen. Surrounding a TV with decor will help the appliance look increasingly like a part of the room and not a last-minute, out-of-place addition.
Sign up to the Homes & Gardens newsletter
Decor Ideas. Project Inspiration. Expert Advice. Delivered to your inbox.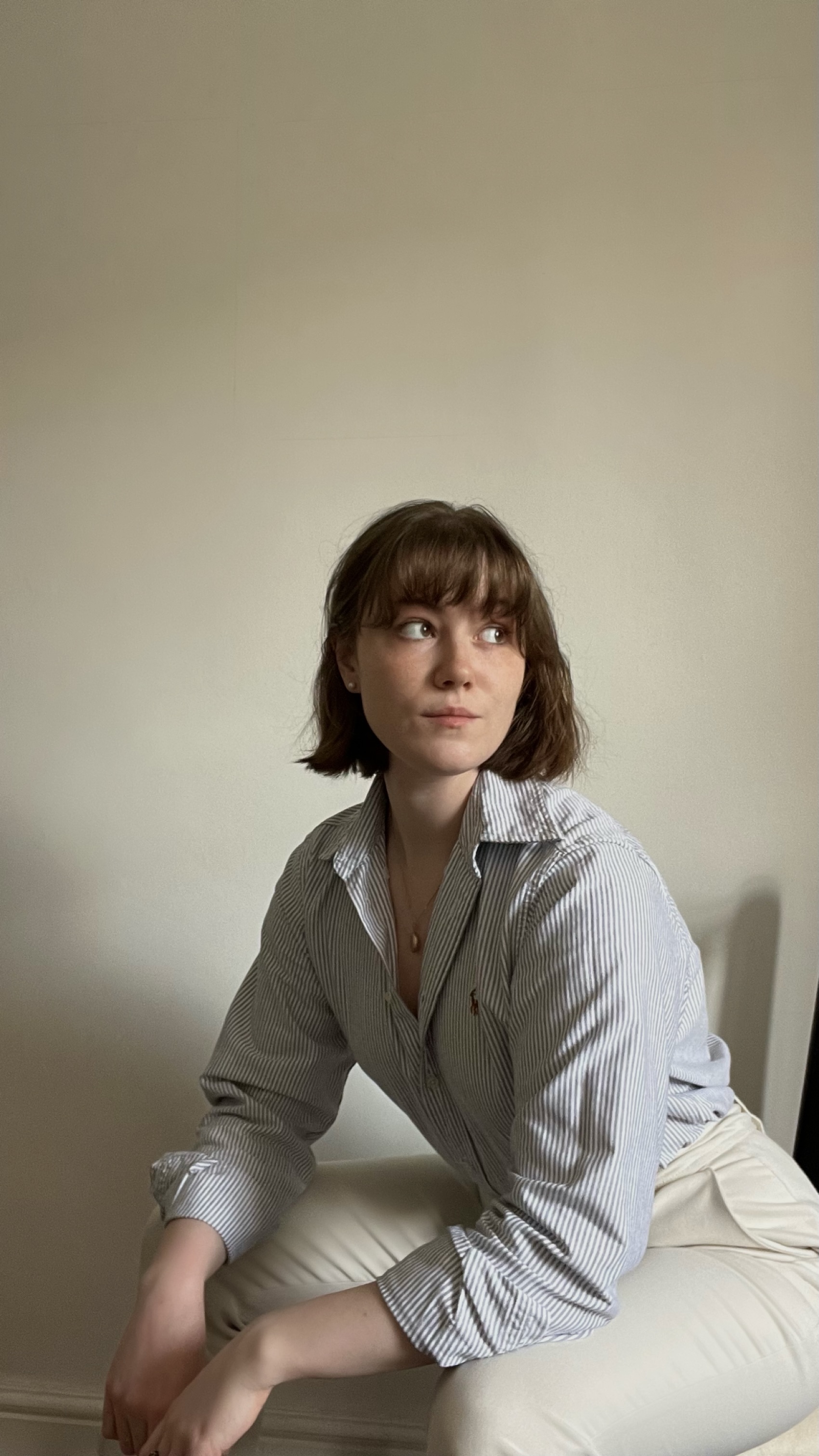 Chiana has been at Homes & Gardens for a year, having started her journey in interior journalism as part of the graduate program. She spends most of her time producing content for the Solved section of the website, helping readers get the most out of their homes through clever decluttering, cleaning, and tidying tips – many of which she tests and reviews herself in her home in Lancaster to ensure they will consistently deliver for her readers and dabbles in the latest design trends. She also has a first-class degree in Literature from Lancaster University.