How to fake clean a living room: 8 cheats for a fast fix
Unexpected guests dropping by? Can't stand the mess but no time or energy to tackle it? It is all about creating the illusion of order, experts say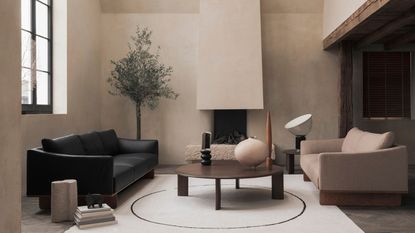 (Image credit: L.Ercolani)
If your living space is looking a little lived-in, but guests are arriving any minute, then fake-cleaning it could be the best (and only) solution.
Faking a clean house in its entirety isn't always an option, nor necessary. In fact, sometimes just focusing on the hosting hub will do, and simply doing a surface-level cleaning of a living room can provide the illusion that your home is a spotless oasis – even when other rooms look a little less presentable.
This is our list of the top fake cleans you can do to get your living room in shape, fast.
How to fake clean a living room
You don't even need to do all of these – tackling tips one, two and three can fake clean your living room in minutes. 'I love the five minute cleaning challenge for fake cleaning my living room,' says Millie Hurst, H&G's cleaning and organizing expert. 'I find that a quick declutter, cushion plump and room spray can transform it in minutes.'
Millie Hurst is Section Editor at Homes & Gardens, overseeing the Solved section, which provides readers with practical advice for their homes. Millie has written about and tried out countless cleaning and DIY hacks in the six years since she became a journalist, and has worked in both London and New York.
1. Maintain quick ways to declutter
One of the best decluttering tips experts recommend time and time again is to nominate one living room storage item, whether it is a lidded box or a piece of furniture, into which you can quickly hide everyday clutter such as remotes, chargers, magazines, shoes, whatever.
'Keep a basket or bin nearby to quickly toss items that don't belong in the living room, such as mail or shoes,' suggests Artem Kropovinsky, interior designer and founder of New York design studio, Arsight. 'Or choose furniture with storage, like ottomans with removable tops, to hide items that you don't want on display.
'Cords and wires can be unsightly and make a room feel cluttered. Try hiding them or use cord covers to conceal them,' he continues.
'For quick decluttering, invest in a storage solution like a storage ottoman or a three-tier rolling cart. These are super quick ways to pick up clutter, and you can put it out of sight without having to stash everything in your closet,' adds Raquel Kehler of Room Crush. 'Then, when your guests leave, you'll be able to take your time to sort through the clutter without it impacting your space.'
2. Fluff up sofas, cushions, and throws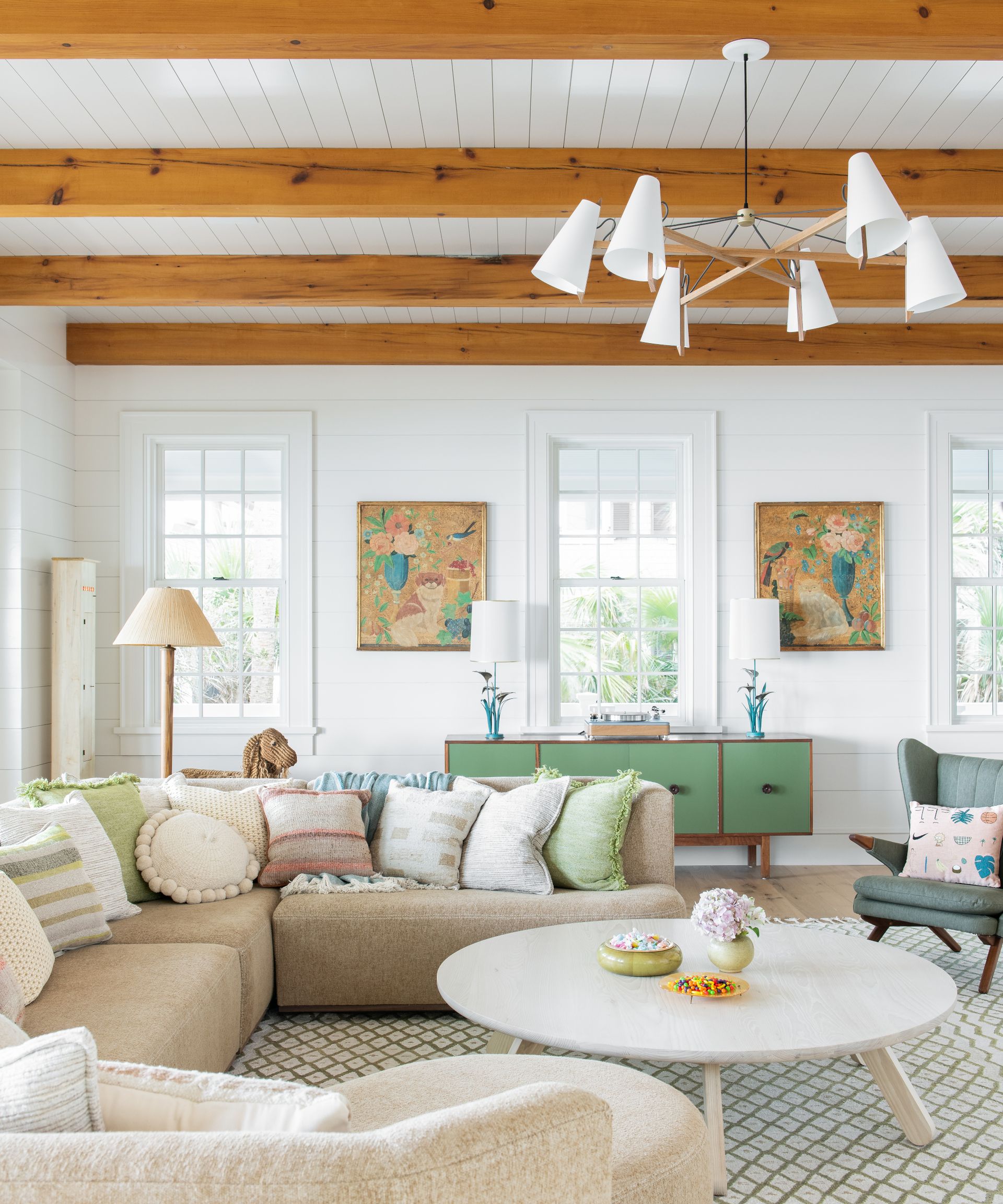 Living room sofas see a lot of use, so it is normal for them to look a little flat or well-loved from time to time. 'Give your sofa a quick fluff by using your hands to lift and smooth out any wrinkles or creases in the cushions and throw,' suggests Artem Kropovinsky of Arsight.
If you have the time, consider quickly cleaning a couch by running a soft, slightly damp cloth over cushions and arms to remove dust or light marks, or use a handheld vacuum attachment to clear crumbs or pilling from fabric sofas.
3. Add a fresh fragrance
One of the first things guests notice about a home is the way it smells. Making your home smell nice by investing in the best home fragrances can help give the illusion of a clean living room.
'A fresh, clean scent can make a room feel more inviting,' explains Artem Kropovinsky of Arsight. 'You can use a diffuser with essential oils or a scented candle to add a pleasant aroma to the room.'
'Oftentimes, room sprays and air fresheners are really strong and can bother guests with allergies, but an essential oil diffuser lets you control the amount of scent and gives a more subtle, "clean" smell,' continues Raquel Kehler of Room Crush.
H&G has rounded up some of the best candles and reed diffusers for some inspiration, or you can shop our favorite candle below: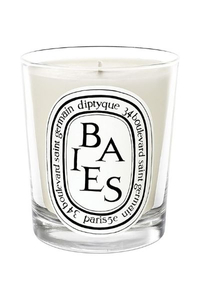 4. Run a cloth over lampshades and window ledges
If you are fake cleaning a living room last minute, then you'll likely not have time to clean properly. Instead, when time permits, use a damp (not wet) microfiber cloth to run over the most obvious surfaces to pick up dust.
'Dusty windows and lampshades can make a room look dirty, even if it's not,' reminds Artem Kropovinsky. 'A quick wipe-down of these surfaces can make a big difference.'
For fabric lampshades, it's best to use an upholstery attachment to vacuum up dust first, before wiping downwards with a spotlessly clean damp microfiber cloth for each swipe.
5. Shake out rugs. Go an extra five minutes? Vacuum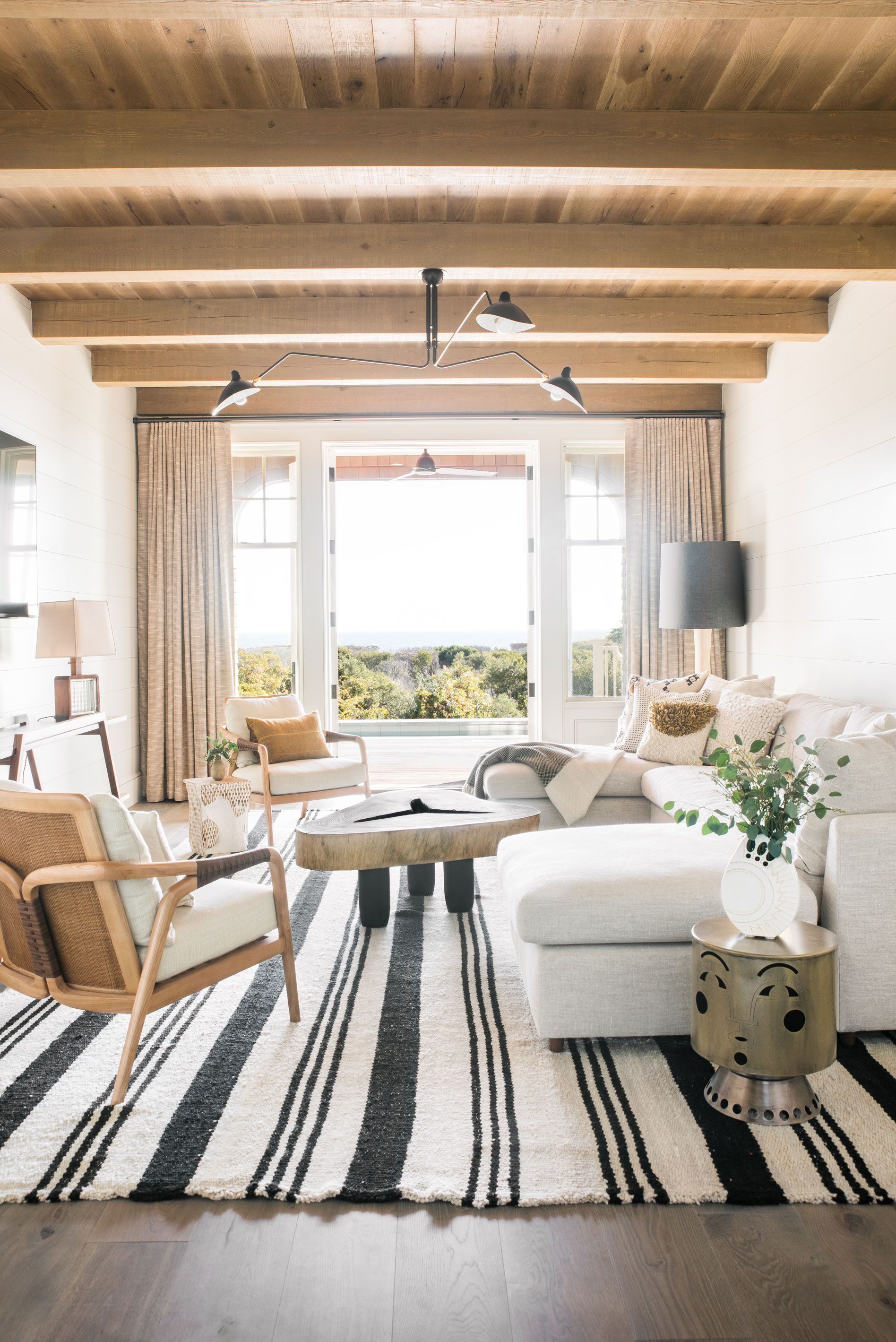 Shaking rugs out into the backyard will save you vacuuming when fake-cleaning a living room, but running your vacuum only around the most traveled areas such as walkways can help refresh floors, remove dust, and pick up any small bits from carpets that guests might feel beneath their feet really quickly.
'If your house gets dusty easily, vacuum only the living room carpet/entryway carpet, if you have one (especially if you have pets),' Artem Kropovinsky of Arsight recommends. 'This will make things look much cleaner, especially if you have last-minute guests and don't have time to vacuum every nook and cranny.'
A good cordless-vacuum cleaner works wonders for quick cleaning tasks such as these, though if you do have pets, we'd recommend you look specifically for vacuums for pet hair.
6. Clear clutter off tables, but leave dressings like plants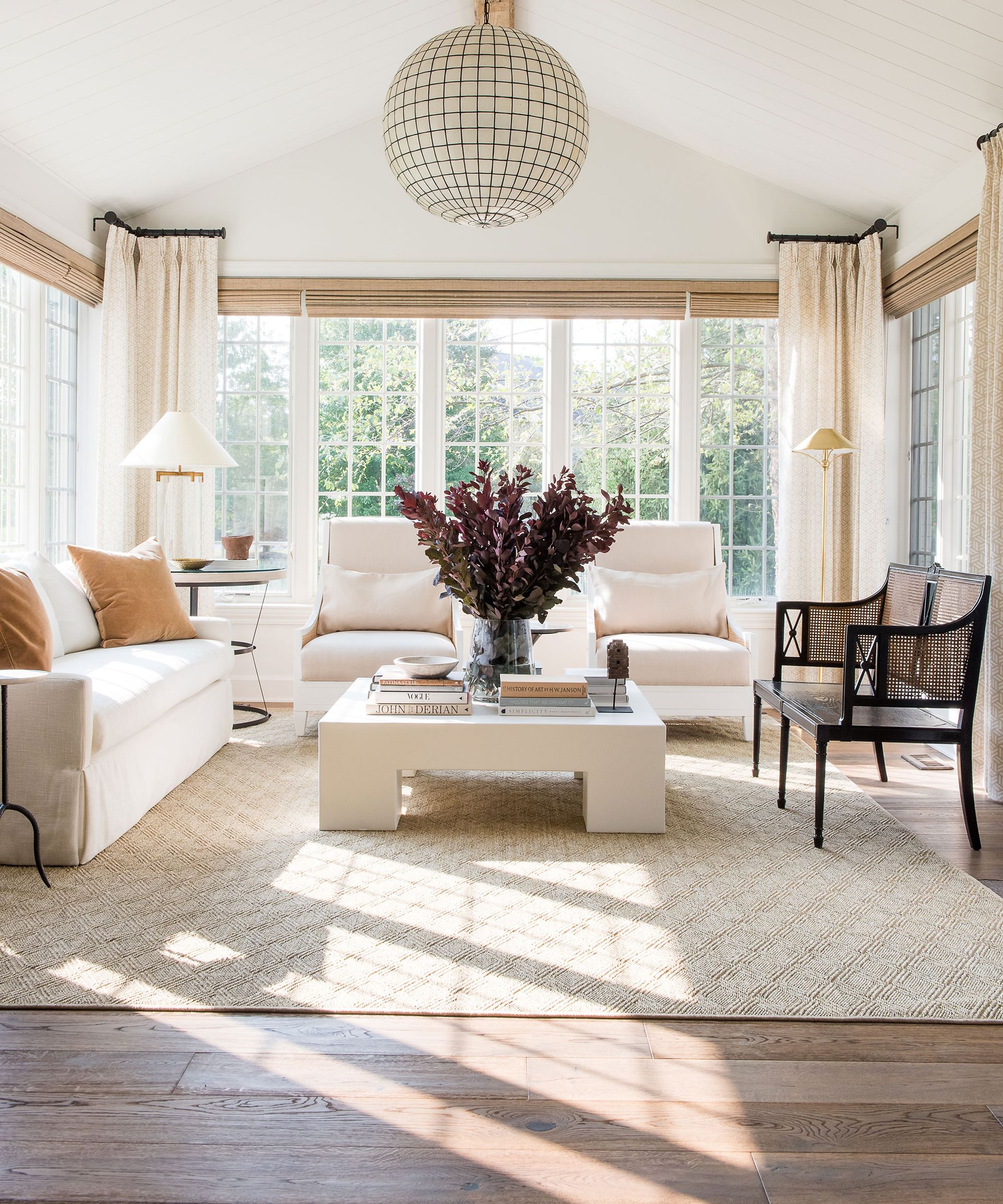 Living room coffee tables and side tables should be accessible when guests are coming over, so move any excessive decor, clutter like empty drinks' glasses and plates, or books and magazines out of the way. It is also a good idea to ensure that side tables are within arms reach of sofas.
'A little moveable round side table looks amazing in clusters of two or three next to a sofa and often comes in slightly different heights and patinations. We use them everywhere as they have quirky little characters and are so versatile in any space,' says Camilla Clarke, creative director of Albion Nord.
Consider leaving coffee table books and plants behind, however, to make a feature and keep the coffee table styling intriguing. 'Dress tables to impress,' adds Camilla. 'We love to add oversized arrangements of green foliage on top of consoles or tables to freshen them up.'
7. Ensure good lighting – either natural or artificial
Living room lighting is not just functional but can help make a large living room feel cozy and inviting too. So, at night, switch off the overheads and switch on the table lamps. During the day, throw open living room curtains to flood the space with natural light to help boost mood and make the space look welcoming.
'Table lamps don't always have to be task-oriented,' reminds Scarlett Hampton, co-founder of lights&lamps. 'Our chocolatey-toned Avero and Nitara come with a top diffuser to soften the light cast or the Orta table lamp has a brass shade that focuses the light down to the table and casts a moody shadow above.'
'When ceiling lights are no longer needed to see by, switch on a larger floor lamp, when the evening progresses, they can then be complemented or replaced by a more subtle table or bedside lamp. Imitating the setting sun is a great way to transition your living space throughout the day,' Niki adds.
8. Straighten curtains and blinds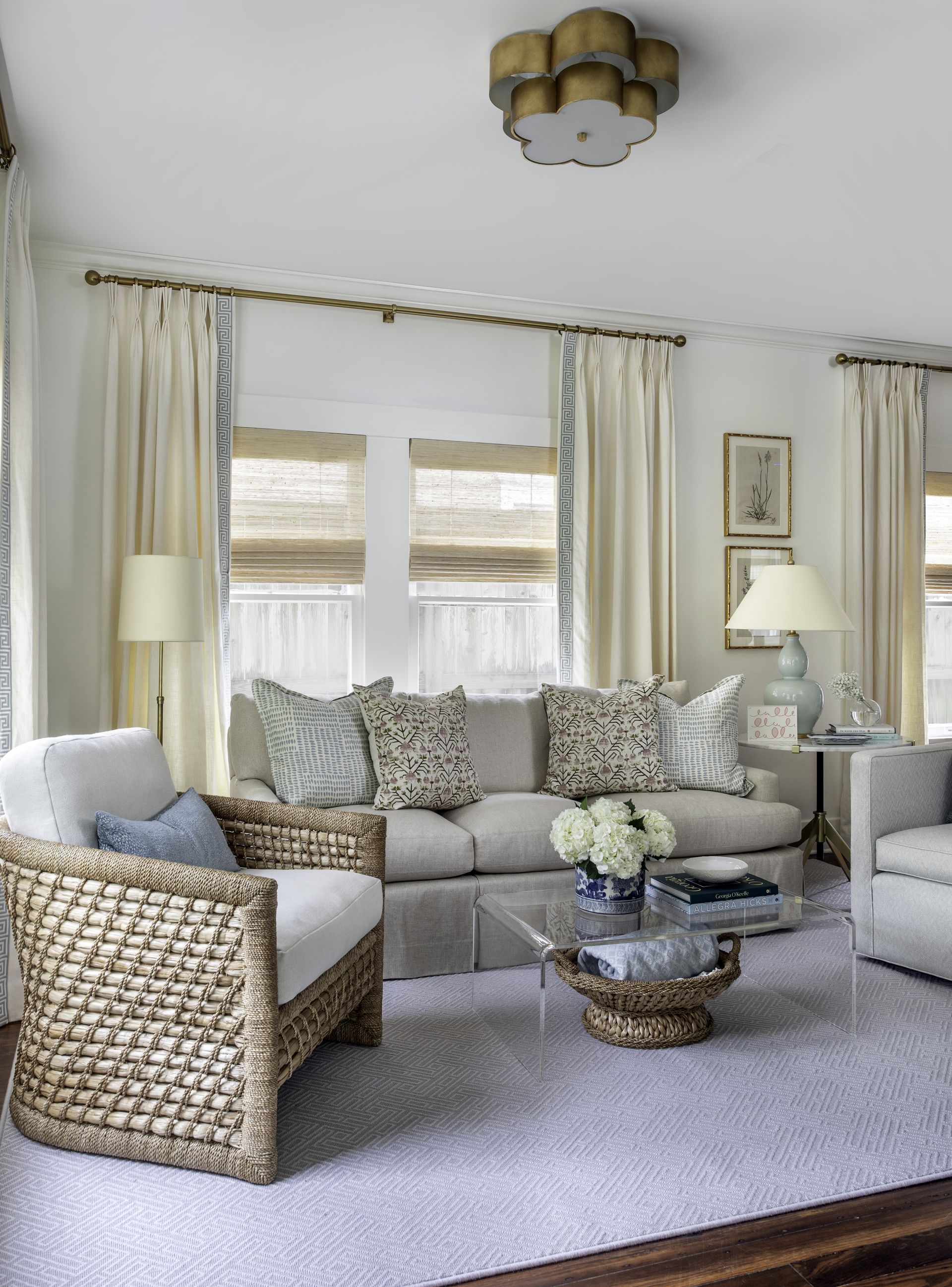 'Alongside a messy couch, uneven blinds and poorly drawn curtains are the most likely to make your living room look untidy. Simply straightening them out will make your room feel instantly look more orderly,' says Lucy Searle, Editor in Chief of Homes & Gardens.
What gets overlooked when fake cleaning a living room?
It's all very well fake cleaning a living room but if you forget to shut the doors leading off it to other rooms, and neglect to quickly organize your entryway, all the hard (if brief) work you've done will be wasted. Check under furniture, too, for discarded items – pet toys, discarded socks, the misplaced remote control. These might not be visible when you're doing a quick fake clean, but guests will notice them when they sit down opposite them.
Sign up to the Homes & Gardens newsletter
Decor Ideas. Project Inspiration. Expert Advice. Delivered to your inbox.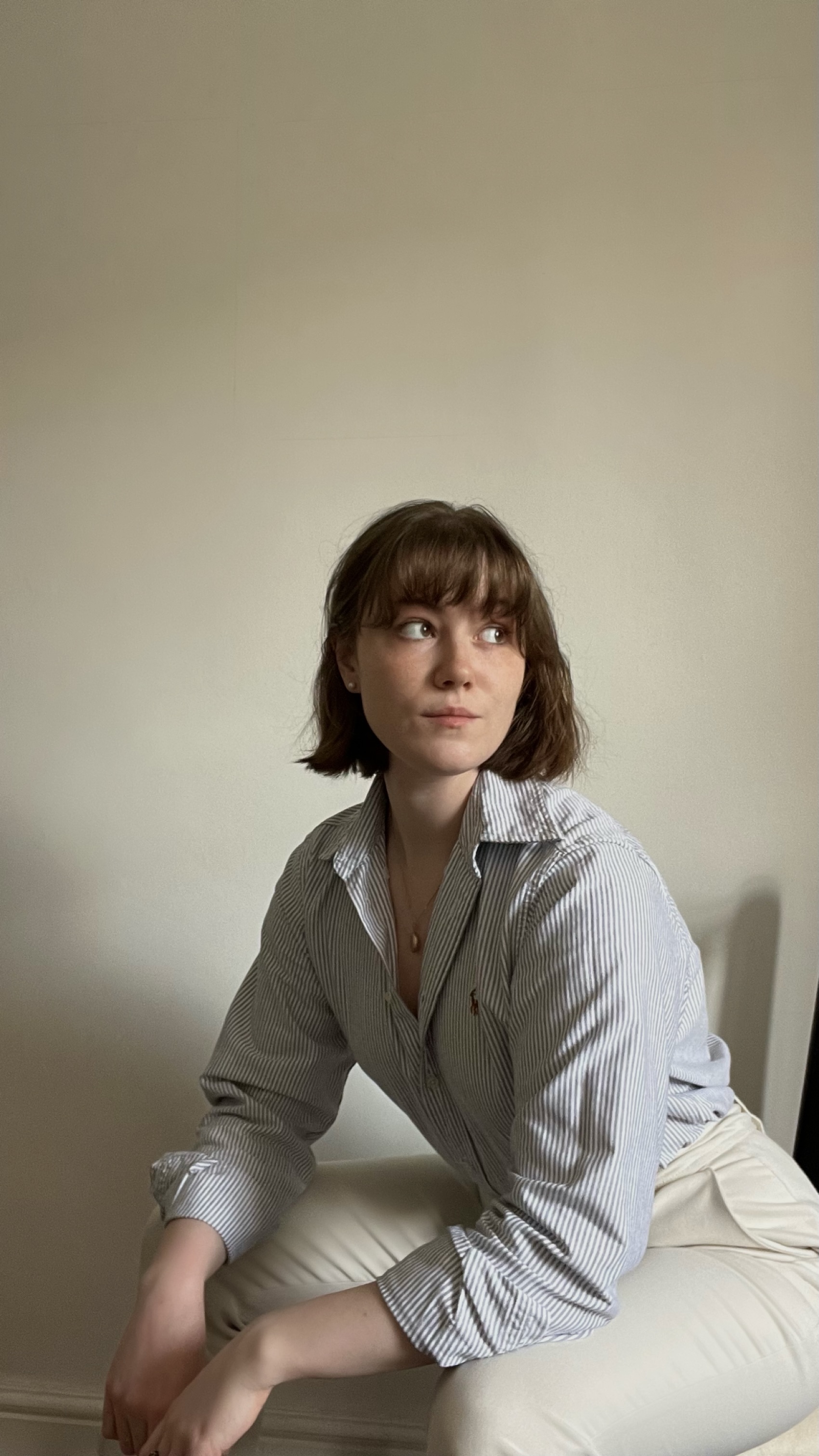 Chiana has been at Homes & Gardens for a year, having started her journey in interior journalism as part of the graduate program. She spends most of her time producing content for the Solved section of the website, helping readers get the most out of their homes through clever decluttering, cleaning, and tidying tips – many of which she tests and reviews herself in her home in Lancaster to ensure they will consistently deliver for her readers and dabbles in the latest design trends. She also has a first-class degree in Literature from Lancaster University.