Video games room ideas – 10 beautifully-crafted entertainment spaces
These video games room ideas will ensure a truly immersive gaming experience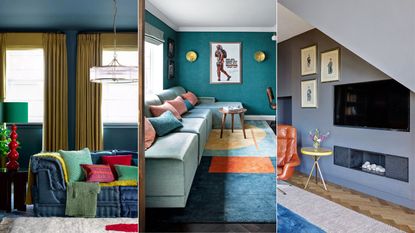 (Image credit: Future)
If you are an avid gamer (or have one in your family) – these video game room ideas will prove transformative, creating the perfect gaming environment and allowing you to get truly lost in the story.
Taking living room TV ideas to the next level, we have taken into account every element of the room's design to create the most immersive gaming experience while simultaneously ensuring that the room works well from an aesthetic standpoint.
'When it comes to creating the perfect gaming room, there's no reason why it can't be as stylish as it is suited to playing your favorite video games. Whether you're lucky enough to have a room dedicated to gaming, or you'll be playing games in your main living area, there are some clever tricks to make sure it's as beautiful as it is functional,' says Emma Deterding, founder and creative director of Kelling Designs.
From upholstery and seating to lighting and accessories, take a look at the best video game room ideas.
Video games room ideas
When it comes to video game room ideas, it is important that the purpose defines its design. Much like when designing media room ideas, it must be a pleasant space where you can relax and enjoy your hobby. They should also be filled with a sense of fun and adventure, the same defining principle of playroom ideas though with a more grown-up slant.
Even if you aren't an avid gamer yourself but have one in your family, you too can benefit from video game room ideas. Removing the gaming devices from the living room or bedroom and into their own dedicated space helps to return these other rooms back to their original purpose. Not only will this help to maximize the sense of space and style in your home, but removing devices from the living room can facilitate family time, and removing them from the bedroom can promote better sleep.
1. Consider your gaming needs when designing the layout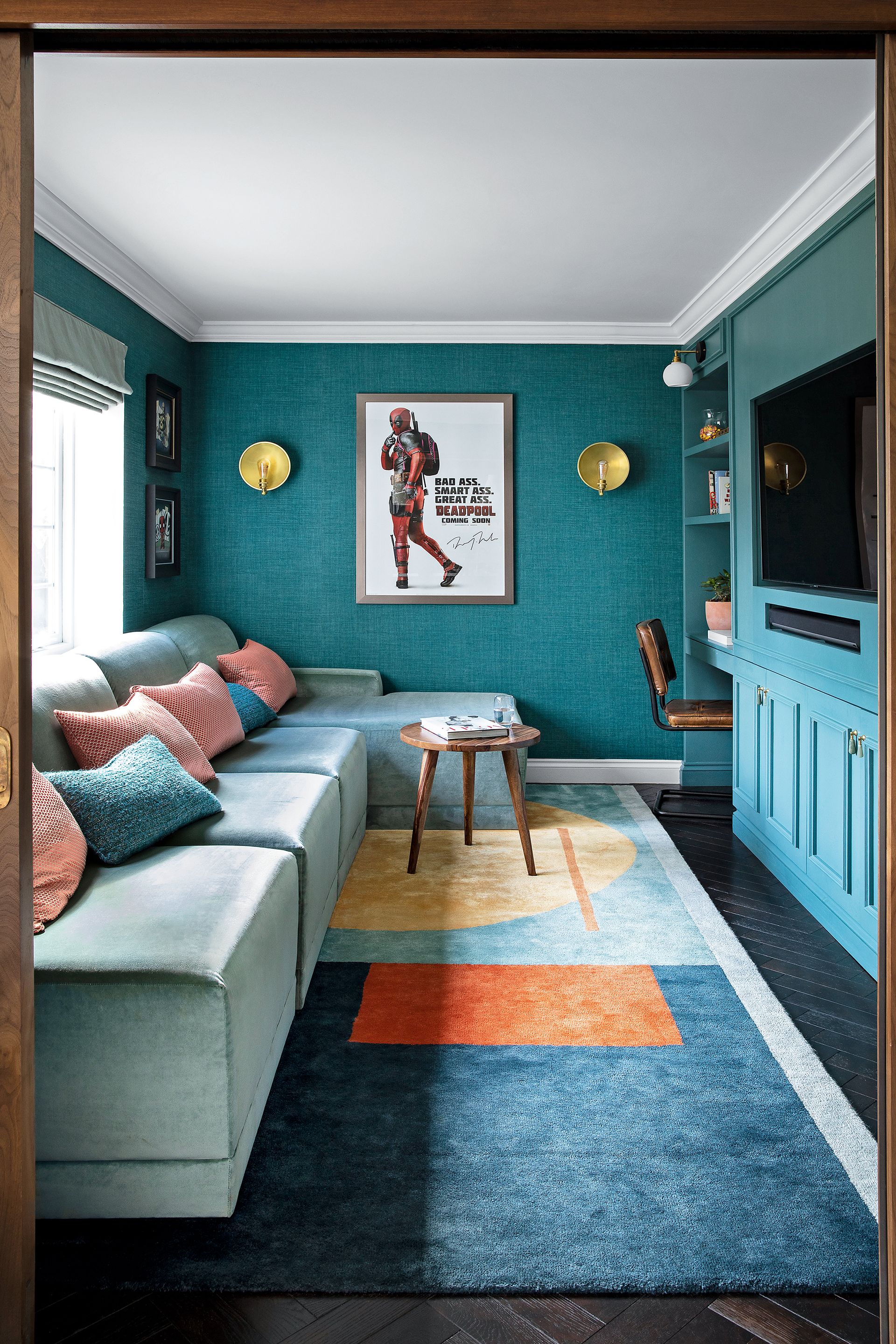 When designing any room, getting the right layout is essential. Take inspiration from living room layout ideas to help you understand the basics, but be sure to adapt the plan in relation to the purpose of the room.
'When designing a video games room consider the gaming setup; you need to ponder over the layout available in the entire room to accommodate your gaming space. It's also a wise idea to incorporate some shelving or even closed cabinets to hold all of your favorite games and hide away any unsightly gaming units when not in use,' says Natascha Dartnall, founder and director at ND Studios.
2. A sectional is ideal for group video gaming
Sectional sofas are a great choice for a video games room, providing plenty of space for everyone to have a seat where they can view the screen, or just let you stretch out and relax. If opting for a sectional, be sure to research sectional living room ideas to help guide your choice and placement of your new sofa. Also, take a look at the best sleeper sofas and best places to buy a couch to help inform your choice.
'Blue makes for a great couch choice due to its versatility, it works well with a variety of tones and transitions well into different seasons. It could be a choice of a deeper, richer blue or a lighter, brighter version there are many variations to choose from to suit your home,' says Dani Burroughs, head of product for Snug. 'Corner sectionals work wonders in chill-out zones, it maximizes even the smallest of rooms, meaning that no matter if it's one person or a group video gaming, there's space to lounge in ultimate comfort.'
'A coffee or side table is essential as a place to pop drinks and snacks and in terms of lighting, you want to make sure everything is fitted to dimmer controls so the screen is the star of the show,' adds Emma Deterding, founder and creative director of Kelling Designs.
3. Or an über comfy gaming style chair for two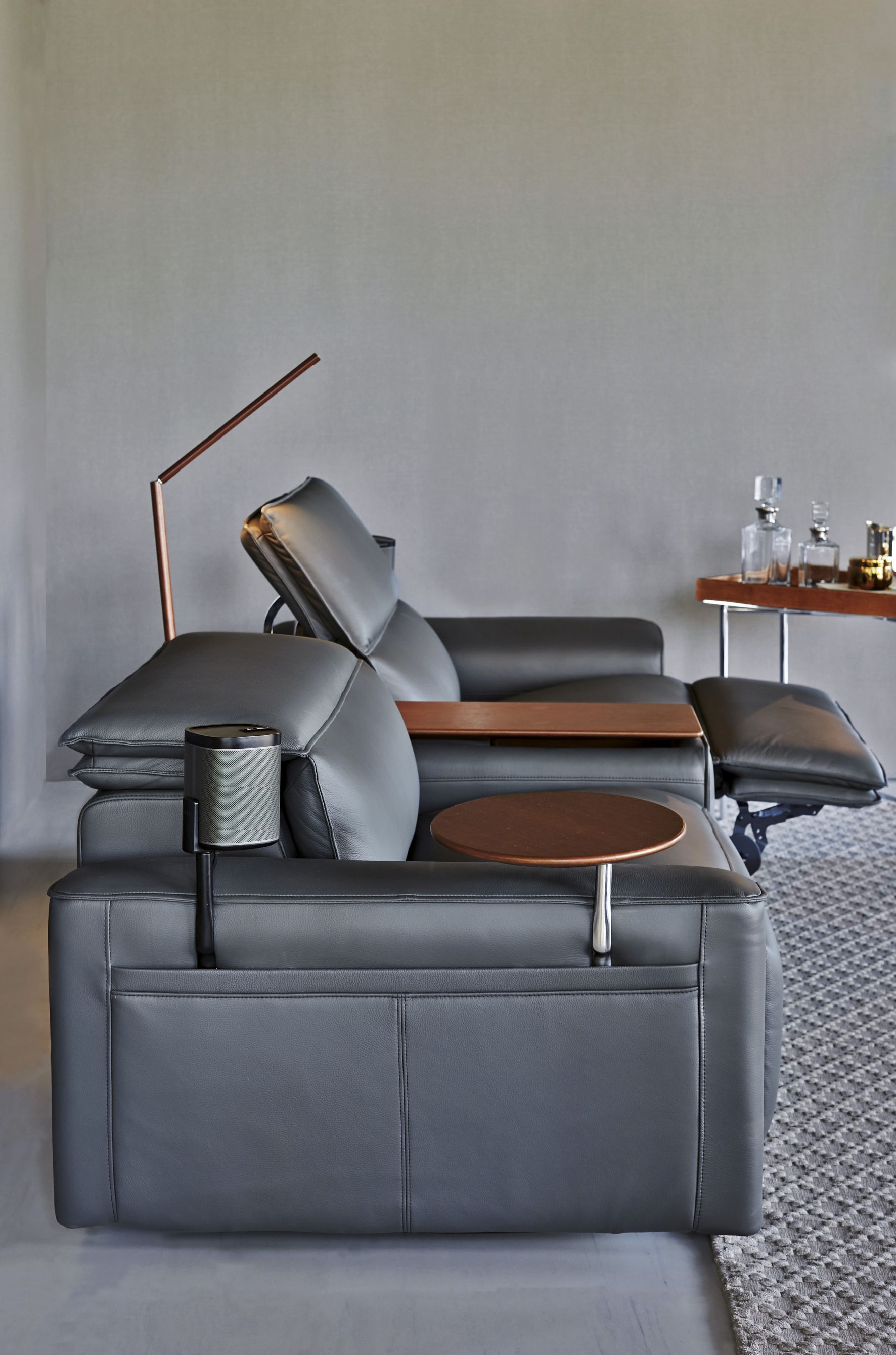 'When it comes to gaming and media rooms, smart tech has greatly enhanced the next generation of luxury seating. Details such as easy-to-use control buttons that require little more than a simple hand swipe to adjust the headrest and footrest, make for effortless entertainment. Being able to program your favorite seating position is a real selling point when it comes to comfort and opulence.
The clever integration of smart pockets also allows for customization with add-ons such as LED lamps, speakers, and drinks trays which can be moved and adjusted to your needs. These luxury chairs offer versatility that will ultimately elevate any gaming experience,' says experts at KING Living Design Studio.
4. Gaming rooms needn't be dull and dark
Video game rooms have a bad reputation – often conjuring ideas of dark, smelly rooms, that operate independently from the rest of the house. However, this is far from true.
'It is possible to create a light-filled space that feels organized and sophisticated. The most important detail is to consider the storage so that there is an option to conceal screens, consoles, and cabling easily,' says Nicola Buxton, design manager at HUX London.
As well as investing in storage ideas, let your scheme be informed by white room ideas, which will naturally brighten and uplift the space. Accessorize with fabrics in zesty shades – try decorating with yellow – and you'll quickly dispel the myth of the unwelcoming video game room.
5. Invest in custom joinery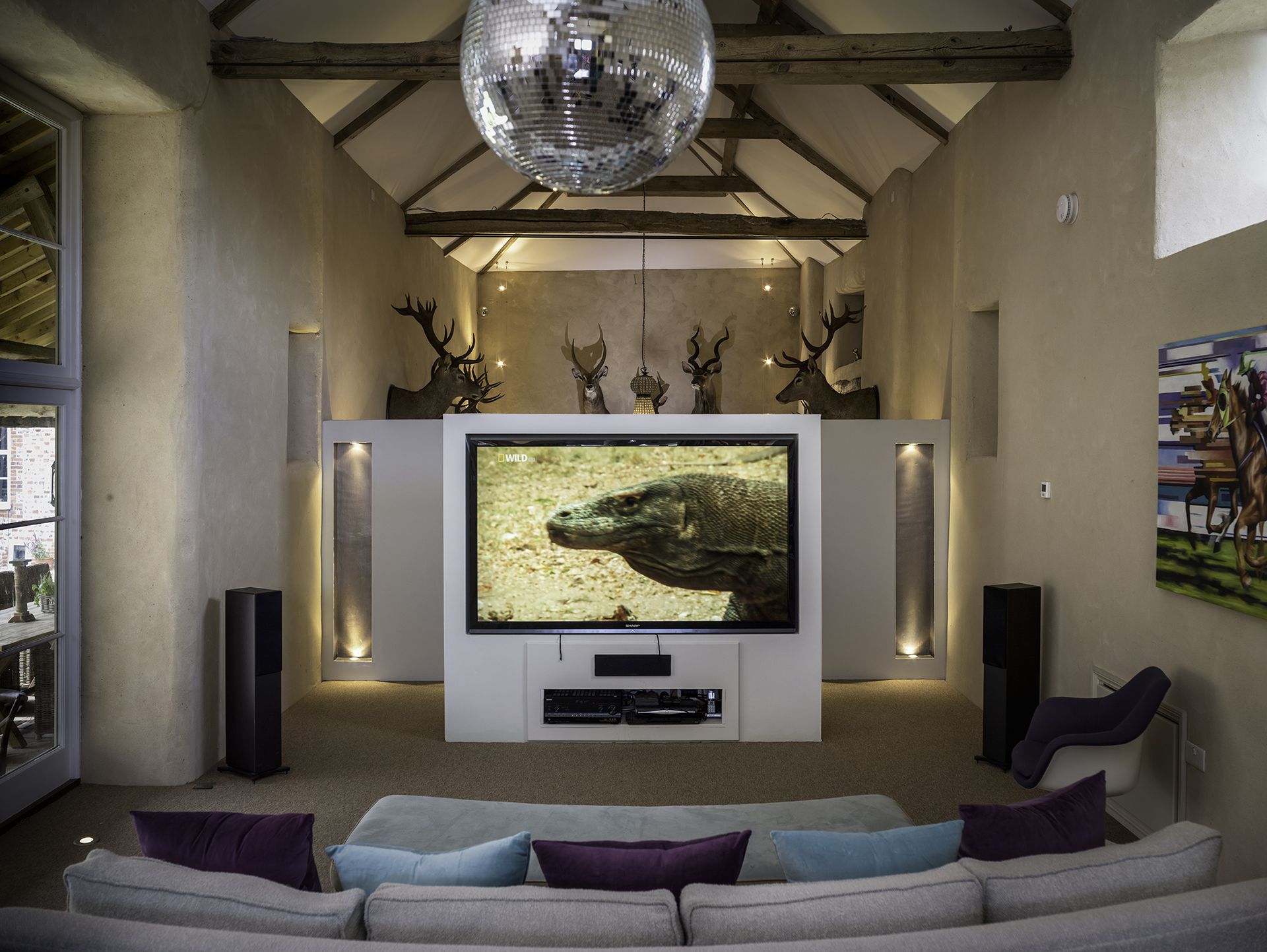 Home organizing ideas are a key part of every room, however, with endless cabling, myriad devices, controllers, and accessories, organization is essential in video game room ideas.
'With the TV, if you're fitting it to the wall, then opting for built-in joinery will not only provide the perfect space for the TV but will also bring in ample amounts of storage for all your favorite consoles and gaming paraphernalia,' says Emma Deterding. Learn how to commission bespoke joinery to ensure that you receive exactly what you want.
'If you don't have the budget for built-in joinery, then there are some really clever TV wall ideas and also wall mounts for the consoles and controllers themselves, allowing them to be seamlessly hidden behind the TV itself. If you're opting for a surround sound system, then try and get one that's fitted into the ceiling or walls to allow a seamless design. This will also ensure there are no wires trailing around too,' adds Emma.
6. Double up and combine a movie and video game room
If you are limited in space, consider combining your video games room ideas with movie room ideas, for the perfect entertainment center.
'Movie and video gaming essentially use the same tech, well, at least a big TV, so combine the two to create a cozy space that's large enough for guests but not too big it feels impersonal. Make it comfortable with couch pillows and a footstool that can double as a coffee table for snacks,' says Jennifer Ebert, digital editor, Homes & Gardens.
7. Pick blackout window treatments
While you don't want your video games room to be dark and unwelcoming, there will be times when the glare of the sun will disrupt gameplay. This is where blackout window treatment ideas will prove invaluable.
'Lighting is also hugely important, having blackout blinds allows for zero glare on your screen when playing video games making for a truly immersive experience,' adds Natascha Dartnall. There are plenty of window blind ideas and curtain ideas that are sure to inspire.
8. Layer lighting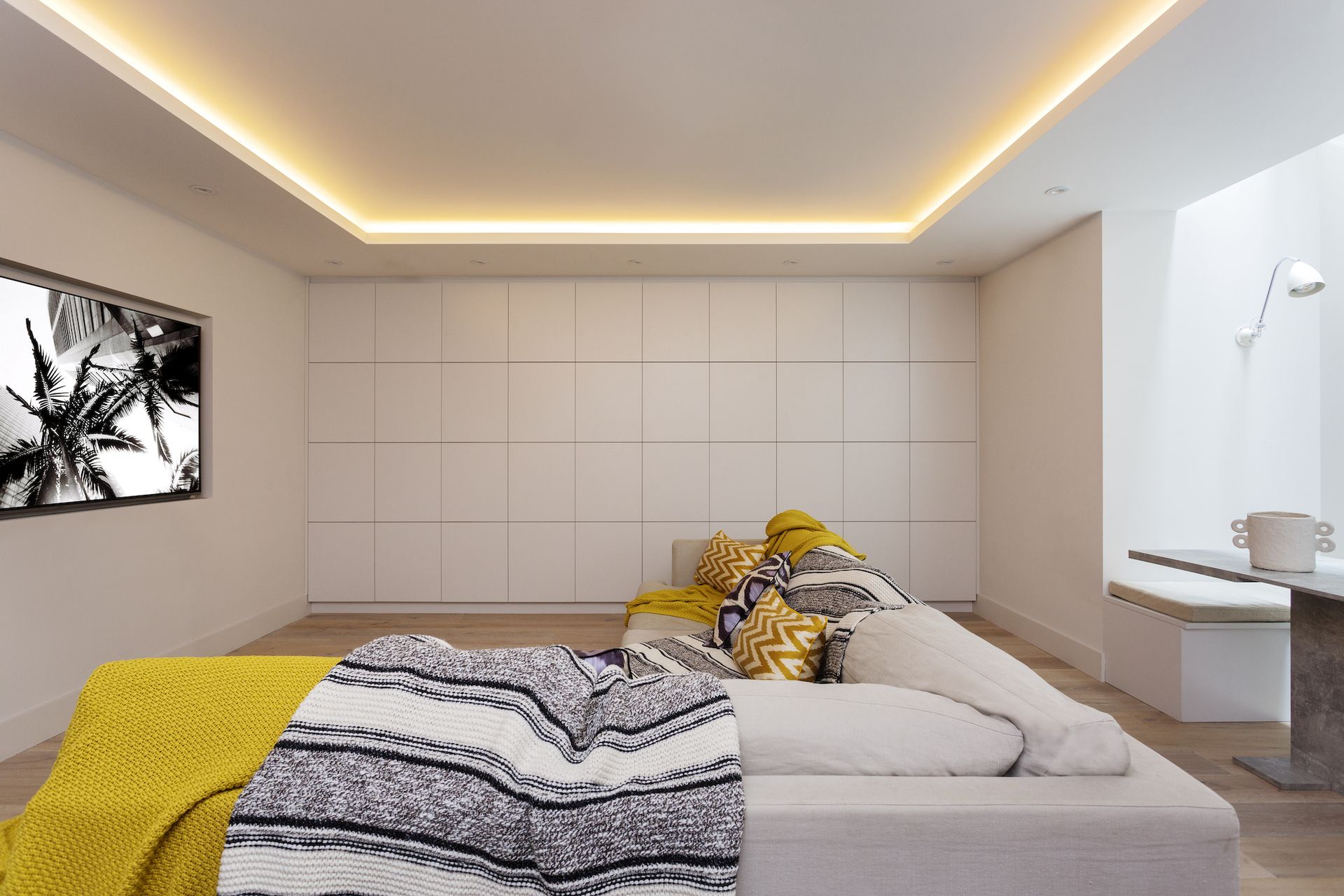 A balanced lighting scheme will help you to create an immersive experience.
'Lighting is crucial and a layered approach with wall lights as well as overhead lighting will ensure there are plenty of options to create different ambiances. Here, the addition of intelligent mood lighting built into the architectural detail of the ceiling not only elongates the feel of the room, perfect for a basement space but also creates a sense of drama when dimmed,' says Nicola Buxton, design manager at HUX London.
You can also install smart lighting bars, such as Govee Smart LED Light Bars from Amazon, which reacts to the content on the screen to create a panoramic environment. What's more, it's voice-activated and can be used for both movie-watching and gameplay.
9. Add houseplants
It might seem strange to add houseplants to your video games room ideas, but they will prove invaluable. They will help to improve the oxygen levels in the air and will also boost your mood. House plants act as natural air conditioners, too. As you'll likely have the curtains closed while playing games, consider indoor low-light plants rather than those that need lots of sunlight. Some of the best low-maintenance houseplants, such as Pothos, would be great options.
10. Think about air temperature and quality
Your video games room is likely to have lots of devices, all of which will work to increase the temperature of the room. While this might be welcome in winter, come summer it will be stifling. Take tips on how to keep a home cool in a heatwave such as investing in energy-saving bulbs and turning off unused appliances, to ensure an ambient temperature.
Fan and air-purifiers are also an invaluable addition – we love the Dreo Macro Pro Air Purifier on Amazon and gave it a five-star review – as are the best air cleaning indoor plants.
What should a gaming room have?
The essential components of a gaming room are: a comfortable chair, TV, and console – everything else will simply enhance your experience. Blackout blinds and reactive lighting will help to create an immersive experience, while light-colored walls and accessories will prevent the room from feeling dark and dingy.
How do I make my gaming setup cozy?
A plush sofa – dressed with plenty of cushions – is essential to make your gaming setup cozy. Add in a basket of blankets, ready for snuggling up, and soft lighting to add to the cozy atmosphere.
Sign up to the Homes & Gardens newsletter
Decor Ideas. Project Inspiration. Expert Advice. Delivered to your inbox.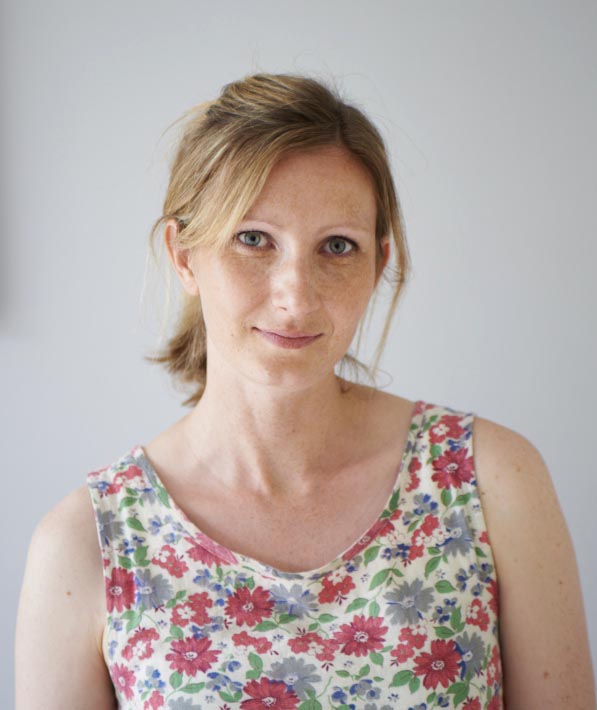 Sophie has been an interior stylist and journalist for over 20 years and has worked for many of the main interior magazines during that time, both in-house and as a freelancer. On the side, as well as being the News Editor for indie magazine, 91, she trained to be a florist in 2019 and launched The Prettiest Posy where she curates beautiful flowers for modern weddings and events. For H&G, she writes features about interior design – and is known for having an eye for a beautiful room.